10 Unhelpful Habits Everyone Should Quit
We live in a fast-paced world where our daily routines are often filled with an overwhelming number of tasks and responsibilities. In the midst of this chaos, it's no surprise that we develop certain unhelpful habits along the way.
But did you know just how negatively these habits can impact various aspects of your life? It's time to take a closer look at the top 10 detrimental habits everyone should quit now.
By recognizing and putting an end to these patterns, we pave the path towards self-improvement, productivity, and ultimately, a happier existence.
Key Takeaways
Procrastination, negative self – talk, and social media addiction are among the top 10 unhelpful habits that can negatively impact our health, relationships, and personal development.
To break these habits, it's essential to recognize triggers and patterns, set realistic goals and create a plan for positive change, while seeking support from friends or professionals when necessary.
Other unhelpful habits such as overspending, lack of exercise, smoking, excessive alcohol consumption and dwelling on the past can also have long-term detrimental effects. identifying them is key to making progress towards a happier existence. Remember that every small step counts in achieving progress over perfection.
Understanding Unhelpful Habits
We all have certain behaviors and patterns ingrained in our daily lives, some beneficial to our growth and well-being, while others may be unproductive or even harmful. Unhelpful habits are those practices that hinder us from reaching our full potential, negatively affecting various aspects of our lives such as health, relationships, finances, and personal development.
Some unhelpful habits might start off as seemingly harmless routines but can develop into major obstacles over time. For instance, constantly checking social media during work breaks may not seem like much at first; however, it can easily turn into an addiction that consumes precious hours we could spend on more productive tasks.
Becoming aware of these unhelpful habits requires honest introspection and a willingness to break out of long-established comfort zones. Whether it's procrastinating on critical projects or indulging in unhealthy coping mechanisms like excessive alcohol consumption or smoking when feeling stressed, identifying the triggers behind these actions is crucial for transforming them into healthier alternatives.
Top 10 Unhelpful Habits To Quit Now
Let's dive into the top 10 unhelpful habits that everyone should quit now for a better quality of life. From procrastination to excessive alcohol consumption, these detrimental behaviors can have long-term impacts on your health and well-being.
Procrastination
Let's face it – we've all been guilty of procrastinating at some point in our lives. Whether it's putting off a work assignment, cleaning the house, or even making important phone calls, this unhelpful habit can often lead to unnecessary stress and anxiety.
Procrastination is one of the most common unhealthy tendencies that people struggle with on a daily basis.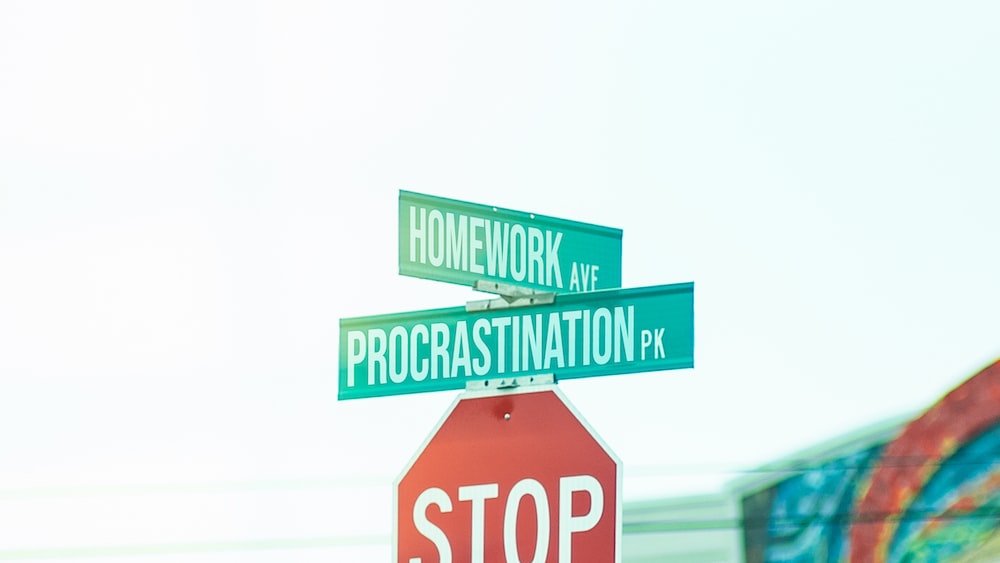 But why do we procrastinate? Sometimes it could be due to fear of failure or perfectionism, while other times it could be because we're overwhelmed by the task at hand. Regardless of the reason behind your procrastination habits, there are ways to overcome them and become more productive.
Procrastination is one of the most common unhealthy tendencies that people struggle with on a daily basis.
Negative Self-Talk
One of the most unhelpful habits we can have is negative self-talk. This is when we constantly put ourselves down or tell ourselves that we're not good enough.
It's easy to fall into this habit, especially if we compare ourselves to others a lot or have high expectations for ourselves.
For instance, if you constantly tell yourself that you're not smart enough to take on a new project at work or that you don't deserve success, then you'll start to believe it.
This can lead to feelings of inadequacy and self-sabotage. The key is to recognize when you engage in negative self-talk and challenge those thoughts by reminding yourself of your strengths and accomplishments.
Social Media Addiction
Do you find yourself spending hours mindlessly scrolling through social media feeds, even when you have important tasks to attend to? Social media addiction is one of the most prevalent unhelpful habits in today's age.
However, excessive use of social media can lead to negative effects like distraction, comparisonitis and lower self-esteem.
Instead of aimlessly browsing through social sites during downtime, why not try healthier ways of filling those gaps? We could read books or blogs that inspire us, take walks outside while focusing on nature instead of our phones or engage in meaningful conversations with people we care about.
Skipping Meals
Skipping meals is a common unhelpful habit that can have negative impacts on our health and productivity. It may seem like a good way to save time or cut calories, but it often leads to overeating later in the day and feeling sluggish or cranky.
To quit this habit, try planning your meals ahead of time so you always have healthy options available. Take breaks during the day to eat mindfully and savor your food instead of rushing through it.
And remember that nourishing yourself is an act of self-care, not an inconvenience.
Lack Of Exercise
If you find yourself skipping workouts and struggling to stick to an exercise routine, know that you are not alone. Many of us struggle with making time for physical activity in our busy schedules.
However, lack of exercise can have detrimental effects on our health and overall well-being. Not only does it lead to weight gain and increased risk of chronic illnesses, but it also impacts our mood and mental clarity.
To break this unhelpful habit, start small by incorporating short bursts of movement into your day such as taking the stairs or going for a quick walk during your breaks at work or school.
Gradually increase the duration and intensity of your workouts over time to avoid burnout or injury. Remember that every little bit counts when it comes to improving your health through exercise, so aim for consistency instead of perfection.
Overspending
Do you find yourself constantly buying things you don't really need? Overspending can be a major issue, and it's important to take steps to tackle this unhelpful habit.
This habit can also impact other areas of our life including our relationships and mental well-being. Can you remember a time when you overspent and felt guilty afterward? Making mindful choices about what we spend our money on can free up downtime instead of worrying about how we will pay the bills.
Changing the mindset from comparison with others' lifestyles to coping within one's own means, especially in student years, can bring more satisfaction by being honest with ourselves without having to impress others or meet societal standards that may not benefit us in the long run.
Poor Time Management
When we have poor time management, it is easy to feel overwhelmed and stressed out. You may find yourself rushing to finish tasks at the last minute or constantly feeling like there aren't enough hours in the day.
This can lead to an unproductive cycle of stress and anxiety that interferes with our ability to achieve our goals.
To break this habit, start by identifying where you are spending your time each day. Are there any activities or tasks that are taking longer than they should? Can you delegate some responsibilities or use tools such as calendars and reminders to help manage your time more effectively? By setting clear priorities and focusing on one task at a time, you can improve your productivity while reducing stress levels.
Smoking
Smoking is an unhelpful habit that many people struggle to quit. It can negatively impact our health in the long run and lead to serious illnesses such as lung cancer, heart disease, and respiratory problems.
Not only that, but smoking also affects those around us through secondhand smoke.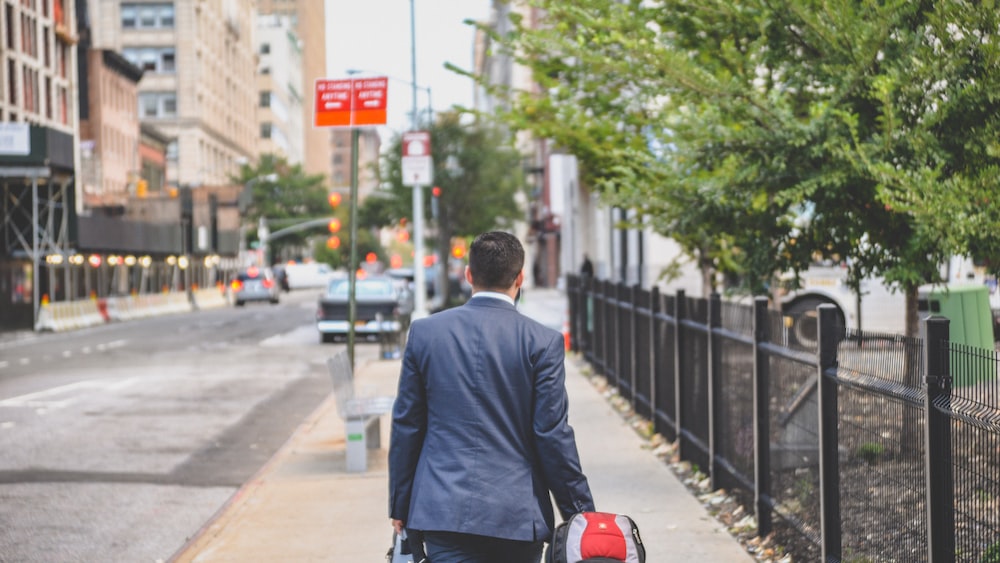 There are many ways to quit smoking such as nicotine patches, gum or lozenges. Another way is to seek support from friends or professionals who have experience with quitting tobacco products.
Additionally, finding healthy alternatives like exercise or meditation can help manage cravings and reduce stress levels associated with quitting smoking.
Smoking negatively impacts our health and can lead to serious illnesses such as lung cancer, heart disease, and respiratory problems.
Excessive Alcohol Consumption
We all love to enjoy a drink or two with friends, but excessive alcohol consumption can quickly turn into an unhealthy habit. It may start as just one too many drinks on the weekends, but soon it becomes a regular routine that affects your health and relationships.
Excessive Alcohol Consumption also impacts our mental health by increasing symptoms of depression and anxiety. It impairs judgment leading to poor decision-making skills which could lead to legal issues such as driving while intoxicated.
If you find yourself relying on alcohol for coping mechanisms or using it as a way of avoiding problems in life, it's time to re-evaluate your relationship with alcohol and seek help if necessary.
Dwelling On The Past
Dwelling on the past can be a tough habit to break, but it's crucial for our overall well-being and growth. It's natural to reflect on past experiences, good or bad, but when we constantly ruminate over them – replaying old mistakes, missed opportunities, or lost relationships in our minds – we're setting ourselves up for disappointment.
We cannot change the past nor rewrite history; all that is within our control is how we approach the present moment.
To move beyond this harmful tendency of dwelling on the past demands a shift in mindset towards living more mindfully in the present day.
Instead of obsessing about what could have been or what was done wrong years ago, focus on taking positive actions today that will lead you towards your desired future goals.
By releasing negative thoughts about things already passed you'll create space to cultivate new opportunities which are happening right now.
The Importance Of Breaking Unhelpful Habits
Breaking unhelpful habits is crucial for improving our well-being, increasing productivity and focus, building better relationships, achieving financial stability, and accomplishing our goals.
Improved Well-Being
Improving your overall well-being is one of the most important reasons to break unhelpful habits. When we engage in unhealthy tendencies and behaviors, we put ourselves at risk for a range of physical and emotional problems that can have long-term impacts on our lives.
But improving your well-being isn't just about avoiding harmful actions – it's also about incorporating positive habits into your routine. Activities like regular exercise, healthy eating habits, and quality downtime all contribute to better mental and physical health.
Increased Productivity And Focus
When you break unhelpful habits, one of the most rewarding benefits is increased productivity and focus. By eliminating distractions and negative behaviors that waste time, you'll be amazed by how much more you can get done in a day.
With a clear mind and better habits, you'll find yourself working smarter instead of harder.
For example, if overspending is an unhelpful habit for you to quit, imagine the amount of stress relief that will come with not having to worry about paying off credit card bills every month.
You can then use that extra mental energy towards focusing on your work or personal projects.
By breaking these detrimental patterns, we unlock our full potential – allowing us to build momentum towards success without being held back by bad habits.
By breaking these detrimental patterns, we unlock our full potential – allowing us to build momentum towards success without being held back by bad habits.
Better Relationships
When you have unhelpful habits, they can affect not only your own life but also the relationships with those around you. Breaking these habits is crucial to creating better relationships with friends, family, and coworkers.
For example, if you have a habit of negative self-talk or comparing yourself to others, it can make it difficult for you to connect with people on a personal level.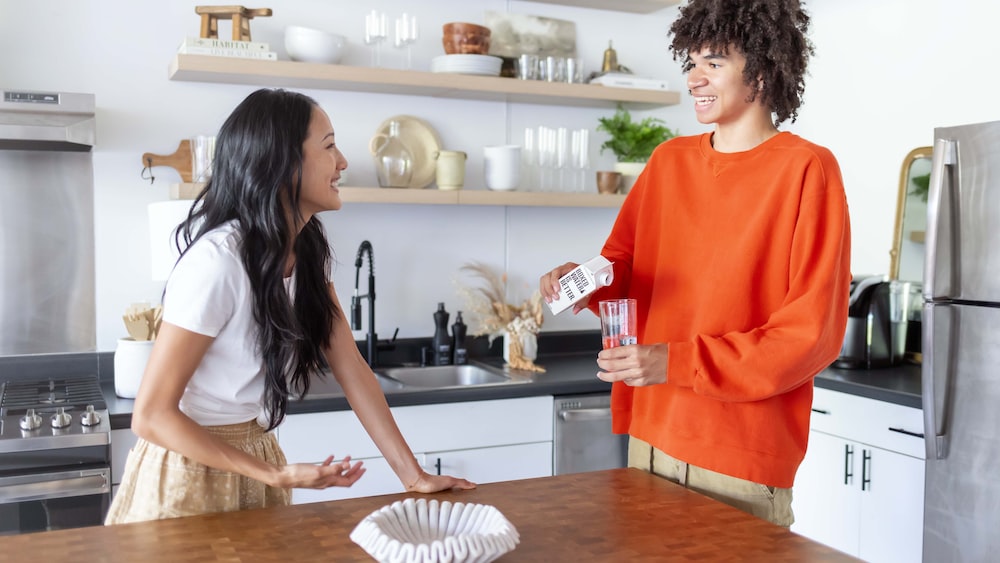 Breaking unhelpful habits also means being present in the moment when spending time with loved ones. If you have a habit of multitasking or being glued to your phone during conversations, this can create feelings of disconnect between yourself and those around you.
Taking steps to be more present and engaged in social situations will help strengthen your connections with others.
Financial Stability
We cannot talk about breaking unhelpful habits without discussing the impact they have on our financial stability. Overspending and poor money management are two habits that can easily spiral out of control, leading to long-term detrimental effects on our finances.
Breaking these negative patterns requires a change in mindset and approach towards money. This could mean seeking professional financial advice, creating a realistic budget, avoiding unnecessary purchases, or finding alternative sources of income.
By taking control of your finances and making smart choices with your money, you not only improve your present situation but also secure your future financial stability.
Achieving Goals
One of the biggest benefits of breaking unhelpful habits is achieving our goals. Negative behaviors like procrastination, overspending, or social media addiction can distract us from what matters most and delay success in different areas of life.
For instance, students who struggle with poor time management may find it harder to study effectively or deliver assignments on time. However, by enhancing their time management skills (and avoiding distractions), they can allocate more downtime for themselves while still achieving excellent results in their academics.
Similarly, quitting unhealthy inclinations like smoking or excessive alcohol consumption could improve someone's health outcomes dramatically – providing them with newfound energy and clarity to pursue other ambitions outside of those bad habits.
Tips For Quitting Unhelpful Habits
To successfully quit unhelpful habits, identify triggers and patterns by keeping a journal or using habit-tracking apps. Create a plan with realistic goals and hold yourself accountable through positive reinforcement and rewards for progress made.
Seek support from friends, family or professionals in the form of therapy, coaching, or accountability partners. Find healthy alternatives and activities to replace negative behaviors – such as meditation instead of social media scrolling – to help cope with stressors that trigger the habit.
Identify Triggers And Patterns
When trying to quit unhelpful habits, it's important to first identify the triggers and patterns that lead you down that path.
For example, if you tend to overspend when feeling stressed, try finding alternative ways to relax like exercise or meditation. If negative self-talk is a habit for you, notice when those thoughts arise and challenge them with positive affirmations instead.
Create A Plan And Set Realistic Goals
One of the most important steps to breaking unhelpful habits is to create a plan and set realistic goals. This involves identifying specific actions you can take to replace your negative behaviors with positive ones.
For example, if you are trying to quit smoking, setting a goal of "quitting cold turkey" may not be realistic for everyone.
It's also important to break down larger goals into smaller, more manageable steps that you can work on each day. This helps prevent overwhelm and gives you a sense of accomplishment as you make progress towards your ultimate goal.
One of the most important steps to breaking unhelpful habits is to create a plan and set realistic goals.
Seek Support From Friends And Professionals
When we decide to break unhelpful habits, it can be an overwhelming process. Seeking support from friends and professionals can make the journey much easier and more successful.
Friends who have similar goals or those who have successfully overcome similar challenges can provide motivation, accountability, and guidance.
Professionals such as coaches, therapists, or counselors are trained to offer the necessary tools and techniques to help us identify triggers leading to these negative behaviors.
These experts will teach us how to set realistic goals while providing a safe environment for one-on-one discussions that promote self-reflection and growth.
Use Positive Reinforcement And Rewards
If you're trying to quit an unhelpful habit, positive reinforcement and rewards can be powerful tools. When we reward ourselves for good behavior, our brain releases dopamine – a feel-good neurotransmitter that reinforces the behavior and makes us more likely to repeat it in the future.
For example, if you're trying to quit smoking, set a goal to go one week without cigarettes and then treat yourself with something non-smoking related as a reward – like buying yourself a new book or going out for a nice dinner.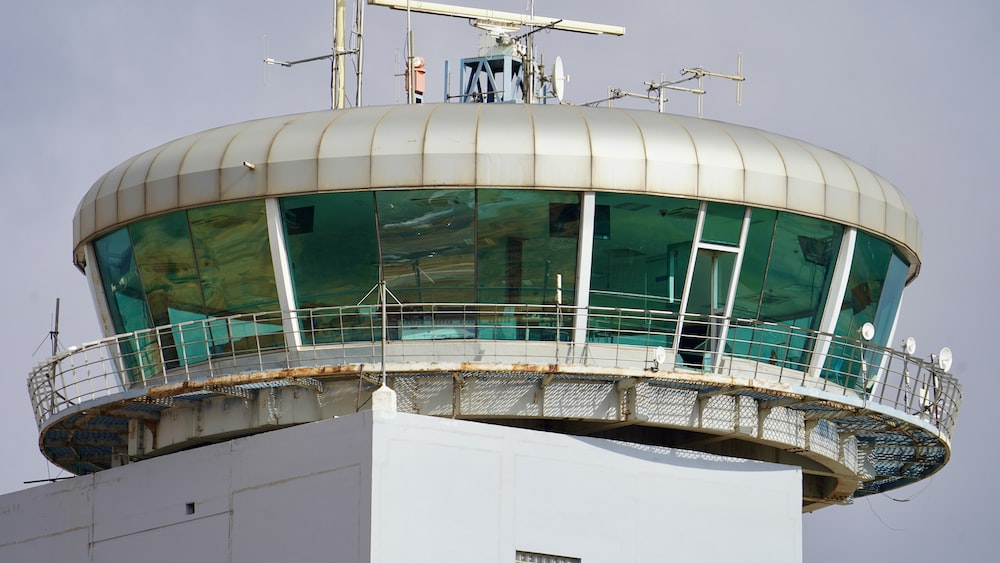 Or if you're striving to break an overspending habit, commit to saving money for one month and then allow yourself to buy something special with the savings as your reward.
Find Healthy Alternatives And Activities
When trying to quit unhelpful habits, it's important to not only focus on what you're giving up, but also what you can replace those habits with. This is where finding healthy alternatives and activities comes in.
For example, instead of turning to social media when you feel bored or stressed, try going for a walk outside or calling a friend for a chat.
Finding healthy alternatives and activities not only helps distract from the urge to engage in unhelpful habits but can also be beneficial for your overall well-being.
It provides an opportunity to explore new hobbies or interests and can even become a positive habit itself.
FAQs:
1. What are some common unhelpful habits that people should quit?
Examples of unhelpful habits that people should consider quitting include procrastination, negative self-talk, excessive social media use and avoiding exercise or healthy eating habits.
2. How can I break a bad habit successfully?
Breaking a bad habit requires dedication and patience. Some helpful strategies include identifying triggers for the behavior, setting realistic goals for improvement and replacing the negative habit with a positive one. Additionally, finding support from friends or seeking professional help may assist with overcoming particularly challenging behaviors.
3. Why is it important to quit unhealthy habits?
Quitting unhealthy habits improves overall health and well-being while reducing future risks of chronic illnesses such as heart disease or cancer. Additionally, it can increase productivity and energy levels which leads to higher quality of life experiences both personally and professionally.
4. Are there any benefits to quitting an unhelpful habit?
Yes! Quitting an unhelpful habit opens up opportunities for personal growth by shifting priorities towards healthier activities (i.e., hobbies) or creating new routines that promote wellness over time leading towards increased self-esteem as well as improved relationships with others through better communication skills developed along the way.
Conclusion
Breaking unhelpful habits can have a significant impact on our overall well-being, productivity, and relationships. By quitting habits like procrastination, negative self-talk, social media addiction, skipping meals, lack of exercise, overspending, poor time management, smoking, excessive alcohol consumption and dwelling on the past; we can improve our mindset and avoid toxicity.
It's important to identify triggers and patterns while creating a plan that sets realistic goals. Additionally seeking support from friends or professionals is another beneficial step in breaking these unhealthy cycles.
I wish you the best! Fabian.
Share with your Friends: