Accountability Vs Punishment: What'S The Difference And Why It Matters
Hello, friend! Ever found yourself stuck in the never-ending spiral of 'why did they do it?', only to shrug and say 'Probably because they felt like it' with a touch of self-deprecating humor? Now, put that kettle on, because we're about to brew a steamy pot of understanding about human behavior.
Picture this scenario. You pull off an all-nighter, finishing a hefty work project before the deadline. You're fueled by stress, caffeine, and a commitment to standards that only a self-improvement warrior like yourself understands. Then, your boss simply scowls, reminds everyone of set expectations and kicks you into another project without so much as a thank you. How does that make you feel? The juxtaposition of feelings speaks volumes about the difference between punishment and accountability.
In our personal and professional lives, navigating the thin line between accountability and punishment has always been a veritable tightrope walk. Yet, it's an unavoidable aspect of our existence. Is there a difference between the two or are they just different sides of the same coin? That's what we're here to find out.
Understanding Accountability
Dive headfirst with me into the deep end of understanding accountability. What does it really mean, and how does it operate in the grand scheme of our lives?
Defining Accountability
Accountability. Sounds like a fancy, corporate buzzword, eh? But in reality, accountability is more like the glue that holds our social fabric together. It's the psychological contract you enter with yourself, when you decide to complete that marathon training in spite of the winter chill, or when you choose to turn off that late night movie because you committed to an early morning run.
By dictionary definition, accountability boils down to taking responsibility for one's actions. It involves acknowledging that we have a choice in how we react to situations, and that our choices carry consequences. It's about owning up to our actions, rather than blaming external factors for our fate.
Accountability is the glue that holds our social fabric together and involves taking responsibility for our actions and owning up to them.
The Role of Accountability in Personal and Professional Life
In personal life, accountability shows up in various forms. Sometimes, it's the silent promise you make to yourself as you pledge to keep up with your new year's resolutions, even when the going gets tough. Other times, it's the explicit responsibility you take for your actions when you apologize to a friend or a loved one for an unintended misbehavior.
But what about professional life? Well, accountability in a professional setting is like the secret recipe of team culture, fostering an environment of trust, dependability, and high performance. When each team member stands accountable for their actions, collective goals can be achieved with harmony.
Understanding Punishment
Ah, punishment! A word loaded with not-so-fond memories of being grounded for missing the curfew. But what exactly does punishment entail?
Defining Punishment
Let's unravel the twine of punishment and delve into its definition. Picture yourself eating a tub of habanero pepper ice-cream. Sounds cool, initially. Two spoonfuls in, and you're breathing fire like a Dragon on a spicy diet. That's punishment – negative consequences designed to dissuade certain behaviors.
Oft misunderstood, punishment is any repercussion intended to decrease the likelihood of a behavior occurring in the future. It's about setting up an unpleasant consequence for unwanted behavior, which can vary from a mild reprimand to more stringent actions like suspensions. The goal? To deliver a strong enough message to deter the repeat of the act.
But it's not about just pulling out the punishment card arbitrarily. It's about duly considering the reason for the punishment, its duration, intensity, and the larger pattern of behavior it's trying to correct.
The Role of Punishment in Personal and Professional Life
Role of punishment, you say? Sounds harsh, doesn't it? Particularly when we talk about personal life. But let's be real – punishments have been part and parcel of our learning curve since childhood. It's how we learned not to pull our neighbor's hair in kindergarten, touch the hot plate, or misuse our privileges.
Within the professional sphere, however, it's a different ball game. Punishment plays a critical role in maintaining discipline and deterring unacceptable behaviors in the workplace. While it should never be the first resort, it's sometimes necessary to uphold the standards and principles of any organization. However, there's a caution here – punishment, if not handled tactfully, can lead to resentment, decreased morale, and damage the overall team culture.
The Distinction Between Accountability and Punishment
The crossroads between accountability and punishment may seem confusing, but worry not, my fellow explorer! We'll untangle these loops together.
Accountability vs Punishment: Key Differences
Although both accountability and punishment aim to govern behavior, they vary in more ways than one. Imagine accountability as the friendly coach, rooting for you to successfully finish the race without spraining your ankle. On the flip side, punishment is more like the referee, waiting to show you the yellow card, should you trip an opponent.
Perception: While punishment has a negative connotation, accountability is generally viewed in a positive light. Having someone held accountable feels nurturing and respectful, whereas punishment is associated with blame and misconduct.
Experience: Accountability often breeds growth, as it promotes learning from our mistakes, instead of fearing them. Punishment, conversely, tends to instill fear and avoidance.
Impact on Behavior: Accountability helps encourage continuous self-improvement. It enhances intrinsic motivation and empowers people. Punishment, alas, often fails to rectify the root cause of the problem and can even lead to negative repercussions.
Recognizing the difference between accountability and punishment translates into more effective decision-making. It can be the key to unlocking the door to healthier and happier personal and professional relationships.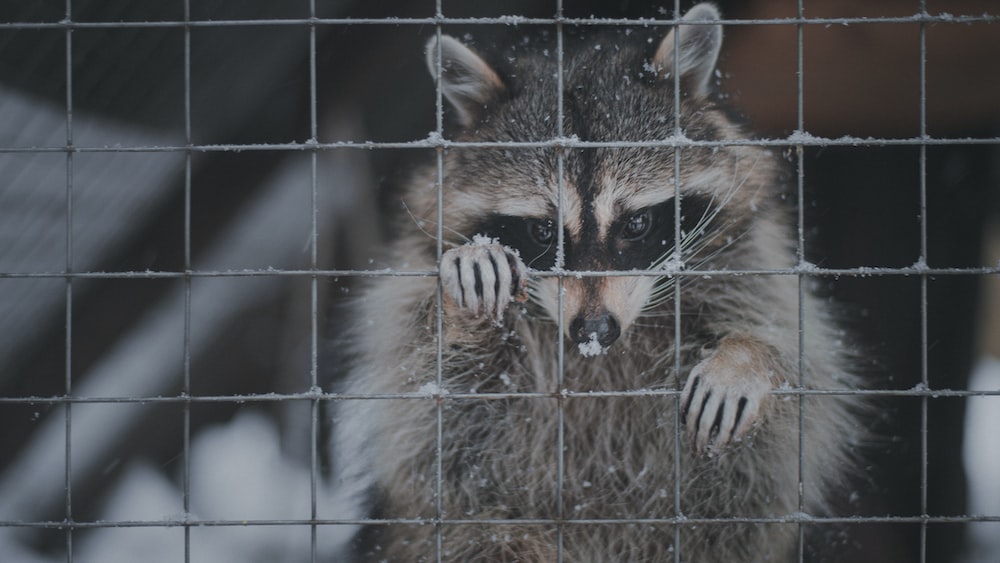 The Impact of Accountability and Punishment on Behavior
Accountability is akin to being that kid in a candy store, surreptitiously pocketing a handful of gummy bears, but then quietly going up to the cashier to confess and pay, spurred by that little angel (or demon, depending on how much you love gummy bears) on your shoulder whispering about integrity. Maintaining accountability fosters a sense of ownership and personal growth; it's essentially making a pact with yourself to acknowledge your actions, learn from them, and improve. When we willingly own up to our violations or missteps, we cultivate a mindset of continuous improvement.
On the other side of the coin, punishment is the perpetually furrowed brow of a strict school principal, always poised to reprimand you for any infractions. The fear of punishment may alter behavior, but it's out of dread rather than a genuine desire for self-improvement, stimulating a culture of fear. The threat of punishment can cause people to avoid taking risks, deter their creativity, and hinder workforce efficiency due to apprehension about potential repercussions.
Thus, while both accountability and punishment can modulate behavior, the key difference lies in the aftermath; accountability inspires growth, while punishment merely suppresses the undesirable actions through deterrent.
The Role of Accountability in Society
Accountability is the threads that weave the fabric of a healthy society together. It is a hands-on approach that actively encourages individuals to take responsibility for their actions and fosters collective growth.
Accountability and Social Responsibility
Across the pages of history and the many folds of societies, accountability has been the bulwark that guarantees the stability of social structures. Let's imagine society as a majestic tapestry, each strand representing a unique individual. Now, if each strand fails to maintain its integrity, the entire tapestry begins to unravel. Likewise, accountability is standing up and saying, "Yes, I goofed up,… again!", but also adding, "…and here's what I'll do to fix it."
Social responsibility is an extension of accountability; it's the cognizance that every decision we make, every action we take, ripples across society. It's not simply about signing checks for charity events while simultaneously polluting a river. It's about accountability for our carbon footprints, the waste we generate, and the impact of our actions on the community.
Accountability vs Punishment in the Context of 'Cancel Culture'
Diving headfirst into the murky waters of 'cancel culture,' it becomes evident how accountability and punishment intertwine. 'Cancel culture' is like being judged by a jury of your social media peers who dissect your every move under the microscope of public opinion. In this context, it is essential to distinguish between the healthy expression of accountability and the often destructive nature of punishment.
Accountability in 'cancel culture' would mean acknowledging a mistake or a past wrong and displaying an honest desire for amends. It's like an era of atonement, a chance for people with a history of misdemeanors to stand tall and make things right. However, there is a fine line between this and the punishment aspect of 'cancel culture,' which often delves into personal attacks, public humiliation, and damaging people's lives.
The Role of Punishment in Society
Punishment, in many forms, is the boulder that regulates the turbulent rivers of societal behavior, a deterrent aimed at upholding order and protecting the collective well-being.
Punishment and Its Impact on Society
It's a universally accepted prospect that actions bear consequences, particularly those that violate the law or cause harm to others. Punishment in this context serves its purpose as a deterrent, repressing undesirable actions by imposing repercussions.
Let's take Jack, a swashbuckling pirate from the storybooks, who loved to pillage and plunder without a second thought. Now we introduce punishment into Jack's whimsical world – he loses his magical sword every time he steals. Suddenly, our reckless pirate thinks twice before he loots; the threat of penalty induces a behavioral shift.
However, societies need to finely tune the scales between maintaining law and order and supporting the personal growth and well-being of each individual. If wielded incorrectly, the hammer of punishment can shatter rather than shape; it can discourage personal growth, breed resentment, and make societal integration harder for those who face it.
Punishment serves as a deterrent, but it must be used carefully to avoid discouraging personal growth and causing resentment.
Punishment vs Accountability in the Context of Justice System
Within the justice system, the tug of war between accountability and punishment plays out on two divergent tracks. Punishment is often seen as the direct response to a crime – it's the iron hammer striking down on the anvil of violation.
One might see the justice system as a grand opera, with punishment playing the role of a bellicose baritone, belting out stern consequences for misdeeds. It is an essential tool for upholding the law, ensuring public safety, and reinforcing societal standards. Yet, focusing solely on punishment can often neglect the healing and rehabilitative aspect of justice.
This is where accountability comes into play, like a quiet soprano, subtly leading the chorus towards rehabilitation and reform. Accountability in criminal justice encourages individuals to face the impact of their actions, to make amends, and to reintegrate into society better prepared to observe the law and respect others' human rights.
Studies have demonstrated that fostering accountability rather than applying pure punitive measures can lead to lower recidivism rates. They suggest that it's time we looked beyond the traditional views of punishment, incorporating higher levels of accountability in our justice system.
Accountability and Punishment in the Workplace
Both accountability and punishment have their roles to play in the corporate world, shaping environments that strive for growth and productivity while maintaining order and respect for rules.
Promoting Accountability in the Workplace
We've all been there: late for a meeting because the dog swallowed the car keys, or tripping over our own feet trying to impress a certain someone. But, gulp, at work it's different, tripping isn't funny, it's fired! So how do we walk that tightrope? How do we encourage accountability among our colleagues without them feeling like they're being constantly watched for screw-ups?
Promoting accountability in the workplace goes beyond merely handing out tasks. It's about fostering an environment that values reliability and responsibility. Think of accountability as the bracing wind blowing through the sails of the office ship, pushing it steadily towards its destination. Without it, our work-life-ship would be stuck in the doldrums, floundering…and getting nowhere fast.
Encourage your teams to embrace accountability, not by instilling fear of punishment, but rather by empowering them to take charge of their actions and their results. Set clear and attainable goals, encourage open communication, and ensure everyone understands the value their individual role brings to the company's mission. Let them know that each role is a necessary gear in the company machine, without which, well, you guessed it, we are a rust bucket going nowhere.
Another effective strategy in promoting accountability is through the cultivation of a feedback-rich culture. Make room for regular feedback sessions, and embrace transparency. Show appreciation for jobs well done and adopt a coaching, rather than a prosecuting, approach when corrections are needed. In a nutshell, employers should enact policies that promote personal responsibility and integrity, rather than fostering an environment of blame and punishment.
The Consequences of Punishment in the Workplace
Imagine your boss pointing at you like the Monopoly man after you land on "Go to Jail". Not fun, right? Yeah, consequences of punishment in the workplace can be grim. Punishment is often seen as an easy, short-term solution for correcting 'unwanted' behavior – sort of an office equivalent of a slap on the wrist – yet its long-term implications can be quite detrimental.
Excessive punishment can create a culture of fear and inhibit creativity and innovation. An environment where employees constantly live in dread of consequences isn't exactly fertile ground for revolutionary ideas and risk-taking. It's more akin to walking on eggshells, and what came first? Neither the chicken of creativity nor the egg of cracking ideas!
Additionally, frequent punishment can lead to decreased job satisfaction and productivity, higher staff turnover, and increased stress levels. As tempting as it might be for some organizations to resort to punishment in the name of discipline, the long-term costs far outweigh any temporary gains. The justice processes involved in these scenarios can often feel draconian and, paradoxically, can foster feelings of resentment, instead of fostering feelings of collective responsibility.
FAQs
1. How can we promote accountability over punishment?
Promoting accountability over punishment comes down to swaying the balance away from fear and towards responsibility. To do this, we need to work on fostering a sense of ownership and pride among employees. Creating an environment where workers are encouraged to recognize their individual roles and how these contribute to the overall company's vision can be a powerful driver of accountability.
2. What are the long-term effects of punishment vs accountability?
The long-term effects of punishment can lead to a toxic work culture filled with fear and low morale. On the flip side, fostering an environment of accountability leads to increased job satisfaction, improved team dynamics, and a cooperative, goal-oriented work culture that drives company success.
3. How does 'cancel culture' reflect the debate between accountability and punishment?
'Cancel culture' reflects the debate between accountability and punishment in that it often blurs the lines between the two. While there is a significant need for accountability, especially on matters of public consequence, 'cancel culture' represents a form of punishment rather than a learning opportunity, often denying individuals the chance for growth and redemption.
4. How can organizations balance accountability and punishment?
Balancing accountability and punishment in organizations involves creating and consistently applying a fair and transparent system where employees understand the consequences of their actions but also feel empowered to take responsibility for their tasks and their outcomes. This delicate equilibrium can be achieved through frequent communication, constructive feedback, and the clear delineation of roles, responsibilities, and expectations.
Conclusion
As we've voyaged through the murky waters of accountability versus punishment, we've seen that the two concepts, while often used interchangeably, have very different implications on a personal and societal level. Fostering accountability, rather than resorting to punishment, can help both individuals and organizations cultivate a more collaborative, proactive, and productive environment. Remember, it's not about creating a culture of fear, but about empowering individuals to take charge of their actions.
In the end, it's up to us, as individuals and as a society, to navigate these choppy waves and set a course towards a culture of accountability and personal growth. So, let's weigh the anchor and hoist the mizzen, fellow explorers, as we continue our journey towards self-improvement! Once we emerge victorious on the other side, the final destination never looked so beautiful.
Happy sailing, mates, Fabian
Share with your Friends: