Mastering Emotional Intelligence: Can It Be Learned?
Okay, let's dive right in! Have you ever met a person who had the knack of smoothly maneuvering through social tangles, handling conflicts efficiently, and eloquently connecting with others on a deep emotional level? Yes – you, there, nodding at the screen – I'm talking to you! Maybe you're that person, or maybe you aren't, but either way, you'd probably agree that those abilities are quite a cocktail to relish!
Now, if these traits aren't flashing "emotional intelligence" in neon letters inside your brain, my friends, we're off to a rocky start. Emotional intelligence isn't just some fancy jargon tossed around in the realm of psychology – it's real, strongly intertwined with our daily interactions. And here's the best part: it's like your favorite pasta recipe – you can learn and master it too!
Not too convinced yet about joining the emotional intelligence party? Let me ease you into the basics, give you some structured insights into what emotional intelligence is, and most importantly, the tools to potentially boost your EQ levels from 'Meh' to 'Wow, this blogger was actually right!'.
Understanding Emotional Intelligence
Before we go launching into emotional workouts and EQ-enhancing tips, let's first grasp the essence of our protagonist for today – emotional intelligence.
What is Emotional Intelligence?
Emotional Intelligence, or EQ (Emotional Quotient), isn't about being overly emotional or nurturing an unprecedented attachment to rom-coms. Sorry to burst your bubble. It's more like having a brain-team – your emotions and your intelligence – that co-operate instead of playing a never-ending tug of war.
Think of EQ as a dance between two parts of your brain – the emotional and the rational. This dance doesn't necessarily need perfect sync (we're only human after all), but the beauty emerges when the two parts manage to complement each other. Now here's an analogy beautiful enough to make you quiver your whiskers: imagine if your emotions were notes and your intelligence a piano. Emotional intelligence would then be the melody created when your rational mind plays the keys of emotion. Started twitching your nose yet?
Emotional intelligence, therefore, is this ability to direct your synergistic brain-dance to not just comprehend your own emotions, but also navigate others' feelings. This emotional GPS in your brain can be the catalyst for successful interaction with people and life in general. Now, who doesn't want that?
Emotional Intelligence is like a beautiful melody created when your rational mind plays the keys of emotion, allowing you to navigate your own and others' feelings for successful interactions in life.
Components of Emotional Intelligence
Now that we've got the basics pinned down, let's dive a little deeper, shall we? Emotional intelligence isn't a fortress with only one gate. Just like the multiple hidden doors of Hogwarts (a bit of a Potterhead here), EQ is built upon varying skills.
Self-Awareness: How well do you recognize your emotions? If your answer ranges from 'well, I guess…' to 'emotions… what?', you may need to work on this bit. Self-awareness paves the path for recognizing and understanding your feelings.
Self-Regulation: Think of self-regulation as the elder sibling of self-awareness. It's about managing your emotions, not letting your feelings steer your life off a cliff. It involves keeping disruptive emotions and impulses under check – your personal 'keep calm' sign.
Motivation: Beyond mood-lifting pep talks, self-motivation is about paving way for clear-headedness amidst challenges. It's about that resilient bounce-back we all admire in those around us.
Empathy: Step into someone else's shoes – not literally – and you get empathy. This part of emotional intelligence allows you to understand and share the feelings of others.
Social Skills: Lastly, we have social skills, which don't just mean being the life of the party. More about effectively managing relationships and making the most out of them.
Now, imagine, if these components came together, how transformative that could be.
The Importance of Emotional Intelligence
By now, you're probably already sniffing the significance of emotional intelligence. But, it's not just about being the 'emotion-whisperer'. It has facets that spread wide and deep, permeating various spheres of our lives.
Firstly, EQ is your knight in shimmering armor during those dreadful conflicts, stepping in to smooth out the wrinkles. It teaches you to maneuver effectively through emotional landmines and not step on one every time. Consequently, through EQ skills, navigating and maintaining relationships becomes less of a boxing match and more of a synchronized waltz.
Secondly, emotional intelligence helps ward off those persistent anxiety and depression bouts that sneak into our lives under the guise of stress. A study by Martins et al. (2010), underscores that a high EQ is associated with better mental health. It's like having your very personal 'fight-depression' toolkit.
Lastly, in a world that's systemically changing and evolving, the importance of EQ in professional settings is sky-rocketing. Leadership, teamwork, and employee satisfaction circle around emotional intelligence as a vital core. In many ways, EQ is toppling intelligence as the MVP in work spheres.
Can Emotional Intelligence Be Learned?
Feeling a little overwhelmed? Don't fret. Here's the big question: can emotional intelligence be learned? Is it possible to enter the world of EQ wizards if you didn't come bounding out of the womb with these skills? Let's explore this further.
The Nature vs. Nurture Debate
The eternal tug-of-war between genetics and environment is as old as the concept of emotional intelligence itself. Are you stuck with the EQ you were born with, or can you mold and enhance it over your life spectrum? Before we make a leap, let's take it slow.
Genetics do play their part. Like a skilled orchestra conductor, genes command the symphony of our abilities – including emotional intelligence. But that's not where the story ends. Playful as it is, nature enjoys doing a tango with nurture. When it comes to emotional intelligence, this dance reaches heights of beauty, suggesting that emotional abilities can be shaped and polished by our experiences and learned behaviors. So, hold on tight, there's ample hope for all.
Studies Supporting the Learnability of Emotional Intelligence
If you're still skeptical, let's delve into the beautiful world of science for further validation. Several studies echo the symphony of emotional intelligence being a learnable skill-set – and, as your friendly neighborhood blogger, I have examples in tow!
Research by Nelis et al. (2009) offers concrete evidence of the plasticity of emotional intelligence. It suggests that personalized training programs can significantly improve people's emotion perception, understanding, and regulation skills. Did someone say, 'EQ personal trainers'?
In another reassuring study, Research by Slaski and Cartwright (2003) indicates significant positive results for emotional intelligence training amongst management staff. The training fostered better stress management, improved work relationships, and a boost in leadership abilities.
It's undeniably clear – all hope is not lost for those who didn't come pre-wired with emotional intelligence.
Techniques to Improve Emotional Intelligence
Collective sigh of relief, yes? So, it appears we can all hop on the EQ-improvement train. But how, you ask? What are some techniques to jazz up your emotional intelligence? Let's not waste any more of your anticipation!
Self-Awareness Techniques
First on the improvement menu: self-awareness. Here are a couple of tips to help you get started on this journey:
Start small. Become a self-observer. Break your day down and identify different emotions you experience.
Practice mindfulness. Give attention to your feelings, one moment at a time, without any judgment. It's not an easy task, but remember, the Rome of self-awareness wasn't built in a day!
Rome wasn't built in a day, and neither is emotional intelligence. As we venture further into the depths of EQ and ways to tweak it, keep an open mind, and remember – self-improvement is a lifelong journey, and every step counts.
Self-Regulation Techniques
Assimilating self-regulation techniques into our daily routine represents an effective step towards personal growth. For instance, deep breathing exercises are an underrated weapon of mass relaxation. You may laugh, but think of it as a yoga session for the soul. Just like an overly-ambitious hamster stuck in a wheel, we often get swept up in the rapid pace of life, which breathing exercises can help ground us.
Another beneficial tactic is mindfulness. Although it may sound as elusive as the last piece of a jigsaw puzzle, it ultimately boils down to heightening our awareness of our inner emotional landscape. Mindfulness encourages individuals to consciously acknowledge emotions, thus fostering emotional control. Consider it a road map to your inner psyche, one that can enable gradual self-improvement with regular practice.
Social Awareness Techniques
Building on the foundation of self-awareness and self-regulation, we turn our gaze towards mastering social awareness. Kind of like fine-tuning our people-radar. The realm of social awareness is akin to navigating the high seas of human emotions and reactions. One delicious slice of social awareness pie is empathy, the ability to echo others' feelings.
Successful empathetic listening is another vital technique. This isn't merely about turning our ears into two small satellite dishes, but rather absorbing the emotions and ideas of the speaker, understanding their standpoint. It requires practice, much like an artist mastering their brush strokes.
The third effective technique is staying attuned to non-verbal cues, those subtle signals that often speak louder than words. We're talking about the little grimaces, the over-excited hand gestures, the avoidant eye contacts – they're all critical in helping us gauge what's cooking beneath the surface of verbal dialogues.
Mastering social awareness involves developing empathy, practicing empathetic listening, and paying attention to non-verbal cues.
Social Skills Techniques
Having gained a solid handle on social awareness techniques, we're now raring to dive into the fascinating world of social skills. Kickstarting our journey is effective communication, which requires a symphony of clear articulation, observant listening, and knowing when to open and close that chatterbox of ours. Pouring out verbal waterfall may give an illusion of communication but let's face it, it often ends up just soaking everyone around in unwanted precipitation.
Active listening is the unsung hero of meaningful interactions which supports individuals in their quest for improvement. This is about capturing the sentiments of others with your empathy net while maintaining an authentic and responsive dialogue. Remember, it's not a tennis match. You're not waiting to serve your own words at the first opportunity.
The Role of Emotional Intelligence in Different Spheres of Life
As we journey through the multi-faceted landscapes of emotional intelligence, an inevitable question pops up: how does emotional intelligence infuse itself into various spheres of our lives? The answer to this encapsulates the all-encompassing power of emotional intelligence – like an invisible thread, it winds its way through the fabric of our personal relationships, our professional set-up, our ability to lead, and ultimately, our personal growth trajectory.
Emotional Intelligence in Personal Relationships
Exploring the role of emotional intelligence in personal relationships is akin to understanding why peanut butter goes well with jelly. They just complement each other. Emotionally intelligent individuals can steer their personal relationships expertly, sailing smoothly even through troubled waters. They can gauge their emotional thermometer and ensure it doesn't boil over, leading to regrettable clashes or frosty silence.
Moreover, emotionally intelligent people approach conflicts like a "ninja-negotiator". They adopt a high-empathy, low-ego stance. For them, conflicts are not a battleground to prove supremacy but an opportunity for improvement and greater understanding.
Emotional Intelligence at Work
At work, we often play out a real-life version of the survival of the emotionally fittest. Emotional Intelligence at work is like having an invisible Swiss knife in your back pocket that helps you navigate the intricate jungle of power dynamics, hectic deadlines, and office politics. Emotional self-awareness paves the way for professional conduct that brims with empathy, patience, and motivation, amongst others.
Emotionally intelligent employees adeptly walk the tightrope of stress management. How? It's quite simple really. They step back, analyze, breathe, and then respond, rather than letting emotions get the better of them. Just as they've polished their skills at home, this practice extends to their work spheres as well.
A higher degree of emotional intelligence also triggers a domino effect of improved teamwork. People with high EI are like social glue, fostering a lively atmosphere of constructive communication, mutual respect, and comradely encouragement. Their workstations become less of a battleground and more of a creative and cooperative workspace.
Emotional Intelligence and Leadership
The role of emotional intelligence in leadership is worth its weight in gold, our secret sauce for producing leaders worth their salt. Leaders with a healthy dollop of emotional intelligence lead not just with their heads, but with their hearts. They dance a successful tango of decisive thinking with empathetic understanding.
They balance the scales of emotional intelligence and leadership by driving their team towards a common goal while also valuing individual strengths and weaknesses. These are the leaders who tug at the heartstrings of their team, eliciting respect and loyalty, thus fostering a conducive environment of continuous improvement.
Barriers to Learning Emotional Intelligence
Despite the undeniable virtues of emotional intelligence, certain barriers can litter our path towards incorporating it into our lives. These barriers could be like a 'Caution Ahead' sign on the road to self-improvement – not stopping us but urging us to be mindful and address these speed bumps head-on.
Common Misconceptions
One common misconception is the belief that emotional intelligence is an innate trait, endowed upon some lucky individuals at birth – like winning the genetic lottery. Many assume that it's as impossible to learn as sprouting wings and soaring into the sunset, but research proves otherwise.
Another rampant misconception rocketing around is that emotional intelligence equates to being overly emotional – the sort that dissolve into tears at the drop of a hat or have a laugh track perpetually resonating around them. However, emotional intelligence is not about emotional extremes but mastering the art of balance.
Personal and Environmental Factors
Personal factors such as fear or skepticism can act as emotional intelligence inhibitors. Just as one would hesitate to get into freezing water, the fear of confronting and managing emotions may deter individuals from embarking on this journey of self-improvement.
On the other hand, environmental factors can be a double-edged sword. While a supportive environment can propel our emotional intelligence boat forward, an emotionally stunted or toxic atmosphere can weigh it down, making each stroke towards emotional well-being a Herculean task.
Finally, lack of accessibility to proper resources or limited understanding of the concept restrains people from unlocking their EI potential. Thus, widespread awareness and user-friendly tools and techniques are crucial to pierce through these barriers and tread the path towards emotional betterment.
Fear, skepticism, a toxic environment, and lack of resources hinder individuals from developing their emotional intelligence, making it vital to create awareness and provide user-friendly tools and techniques to overcome these barriers.
Case Studies of Improved Emotional Intelligence
Let's put theories and techniques aside for a moment and step inside the world of real people, organizations, and settings who have embraced the challenge, and willingly waded through the thick marshes of self-discovery and emotional growth. These case studies spotlight the marvel of emotional intelligence in action and how its mastering can result in transformative changes.
Business-Oriented EI Training Program for Senior Managers
Imagine a reticent group of stern-faced senior managers stepping into a training hall, twitching their proverbial ties and adjusting their suits, embarking on a journey that's miles away from Excel sheets and PowerPoint slides. That's the starting point of a business-oriented emotional intelligence training program that I'm about to share.
As part of this program, managers were taught to practising self-awareness by mapping their emotional responses to different professional scenarios, and then tweaking their strategies for emotional regulation. This was far from a walk in the park; often it felt more like charging headfirst into a hurricane, but as they stuck with it, it led to miraculous shifts.
For instance, the obstinate, no-nonsense 'Joe' morphed into 'Empathetic Joe'. The transformation was not about smothering his efficient, taskmaster side with false niceties, but about learning to perceive emotions in himself and others in a healthier, more productive way.
Emotional Intelligence Training in Schools
Schools, the simmering cauldrons of budding intelligence and youthful exuberance, have increasingly recognized the value of incorporating emotional intelligence training into their curriculum. They realized that understanding Pythagorean theorem or memorizing the periodic table, though important, is not the end-all, be-all of education.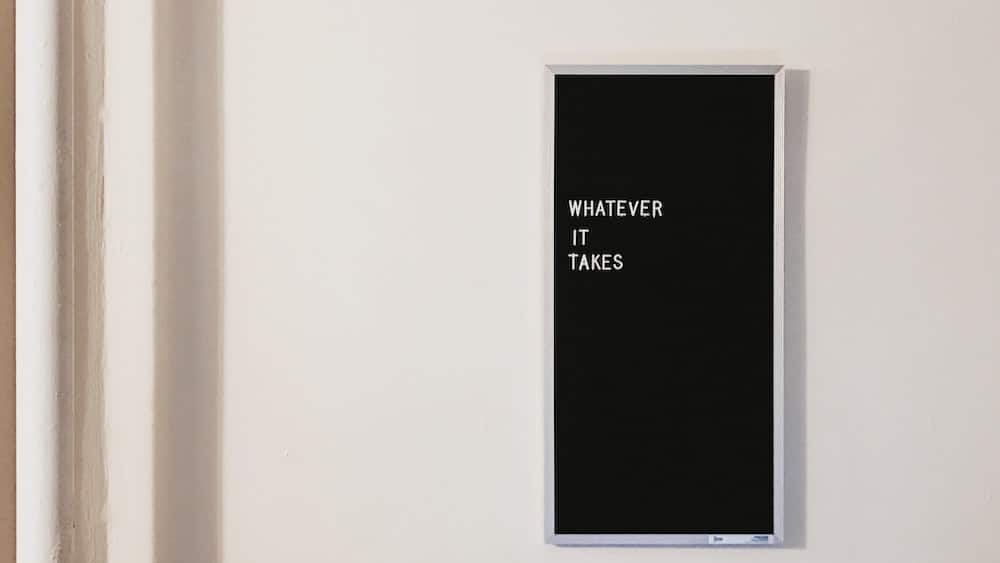 Take for instance a public school in the heartland of America fighting hard against bullying and discrimination. They fused emotional intelligence training seamlessly into their English, Math, and Science classes. Pupils were encouraged to discuss emotions, identify triggers, and practice empathy using real-life examples, peer-group interactions, and story-telling.
The results? The school experienced a sea-change in the entire social fabric. The hallways rippled with greater tolerance and mutual respect, the incidents of bullying sharply decreased and academic performance improved too. Their experience lent credence to the saying: emotional intelligence is not the cherry on top; it's the nutritional yeast rolled into the dough.
FAQs
1. Can emotional intelligence be taught at any age?
Absolutely, emotional intelligence is a skill that can be cultivated at any age. It's never too late or too early to start the journey.
2. How can emotional intelligence improve my relationships?
Emotional intelligence empowers you to better understand and manage your emotions, and interpret those of others. This leads to improved communication, empathy, and understanding, ultimately nurturing healthier relationships.
3. Can improving emotional intelligence help me in my career?
Without a shadow of a doubt! Improving emotional intelligence can skyrocket your career by enhancing interpersonal relationships, leadership skills, and your ability to navigate through organizational politics.
4. What are some common barriers to learning emotional intelligence?
Some of the common barriers include rigid mindsets, unwillingness to explore uncomfortable emotions, lack of self-reflection, and negative environments that don't support emotional well-being.
Conclusion
As we venture down the winding roads of self-improvement and growth, the valuable skill of emotional intelligence shines like a beacon to guide our way. It equips us with the tools to journey deeper within ourselves, understand our emotions in their grand complexity, and better navigate the seas of interpersonal relationships.
Remember that mastering emotional intelligence is not about reaching a destination, it's about embracing the course, complete with its twists, turns, plateaus and deep valleys.
To rehash an old proverb with a bit of self-deprecating humor – It's not about going from emotional dunce to the Dalai Lama in a day. It's about progress, not perfection, my dear friend.
Here's to embarking on this journey, embracing our emotional world, and becoming the best version of ourselves. Treat yourself gently along this path, and remember, everything worthwhile takes time and sweat. Until next, cheers to your emotional evolution.
Yours, Fabian
Share with your Friends: