15 Fun Mindfulness Activities For Adults: Unwind And Relax
Welcome! In today's fast-paced world, it's easy to get caught up in the whirlwind of responsibilities and tasks, causing us to feel overwhelmed, stressed, and often disconnected from our own well-being. Mindfulness is a powerful tool that can help us to unwind, relax, and reconnect with ourselves. It's all about being fully present in the moment, non-judgmentally, and with an open heart. So, are you ready to explore some fun mindfulness activities for adults?
In this article, we will dive deep into 15 enjoyable mindfulness activities to help you relax, express your creativity, and build connections with others. These activities are not only accessible but also highly effective in reducing stress and promoting overall well-being. So buckle up, and let's embark on this transformative journey together!
Fun Mindfulness Activities for Relaxation
To kick off our list, let's begin with some mindfulness activities focused on relaxation. These techniques are designed to calm your mind and body, helping you to release tension and find tranquility amidst the chaos of daily life.
1. Mindful Breathing Techniques
Breathing is something we do every moment of our lives, but how often do we truly pay attention to it? Mindful breathing techniques are powerful relaxation tools that can help us to slow down, tune into our bodies, and find stillness within. By focusing on each inhale and exhale, we allow our minds to quiet down and find peace.
One popular mindful breathing technique is the 4-7-8 method. To practice this, simply inhale for 4 seconds, hold your breath for 7 seconds, and then exhale for 8 seconds. Repeat this cycle a few times, and notice the calming effect it has on your body and mind.
2. Body Scan Meditation
Body scan meditation is a mindfulness practice that involves systematically bringing awareness to different parts of your body. This can help you to release tension, discover areas of discomfort, and cultivate a deep sense of relaxation.
To begin, find a comfortable position lying down or sitting. Starting with your toes, mentally scan your body, gradually working your way up to the top of your head. Pay attention to any sensations, discomfort, or tension that arises, and try to release it with each exhale.
3. Gratitude Journaling
Gratitude journaling is a powerful mindfulness activity that can help you to cultivate a positive mindset and appreciate the beauty in your life. By focusing on the things we are grateful for, we shift our attention from stress and negativity to positivity and abundance.
To start, set aside a few minutes each day to write down three things you are grateful for. These can be as simple as a warm cup of coffee in the morning or as profound as the love of a family member. Over time, you'll notice increased happiness and a deeper sense of contentment.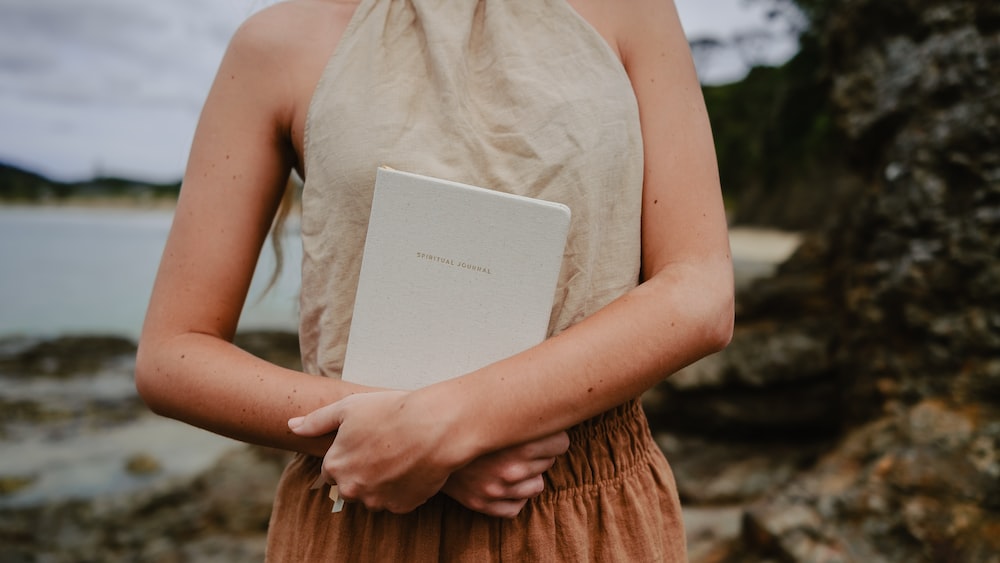 4. Mindful Walking
Mindful walking is a fantastic way to incorporate mindfulness into your daily routine while also enjoying the benefits of physical exercise. This practice involves fully immersing yourself in the experience of walking, paying attention to the sensations in your body and your surroundings.
To practice mindful walking, find a quiet space to walk, such as a park or garden. Begin by taking slow, deliberate steps, focusing on the feeling of your feet touching the ground and the movement of your body. As you walk, also take notice of the sights, sounds, and smells around you, fully engaging with the present moment.
5. Guided Imagery
Guided imagery is a mindfulness technique that involves using your imagination to create a mental escape to a peaceful and relaxing environment. This can be an effective way to reduce stress, promote relaxation, and even improve sleep quality.
To practice guided imagery, find a comfortable position and close your eyes. Choose a calming setting, such as a beach or a forest, and imagine yourself there in as much detail as possible. Engage all your senses – feel the warmth of the sun on your skin, hear the sound of the waves crashing, and smell the salty sea air.
Creative Mindfulness Activities
Now that we've explored some relaxation-focused mindfulness practices, let's dive into activities that allow you to express your creativity and engage your imaginative side. These techniques are not only fun but also incredibly therapeutic.
6. Adult Coloring Books
Adult coloring books have become increasingly popular in recent years, and for good reason. This simple activity has been shown to reduce stress, improve focus, and promote relaxation. Moreover, it allows you to tap into your creativity and explore different colors, patterns, and designs.
To get started, find an adult coloring book that appeals to you – there are countless options available, from intricate mandalas to whimsical nature scenes. Grab your favorite coloring tools (colored pencils, markers, or gel pens), and let your creativity flow as you bring each page to life.
7. Mindful Drawing or Doodling
Mindful drawing is a fantastic way to let your creative juices flow while staying present in the moment. This activity doesn't require any artistic talent, so don't worry if you don't consider yourself an artist! All you need is a pen, paper, and an open mind. The purpose of mindful drawing is to focus on the process rather than the outcome, which can help you unwind and relax.
To get started, find a comfortable spot and simply begin drawing or doodling whatever comes to mind. Pay attention to the movement of the pen and the sensations it creates on the paper. You'll be amazed at how quickly time flies by and how much this simple exercise can help you destress.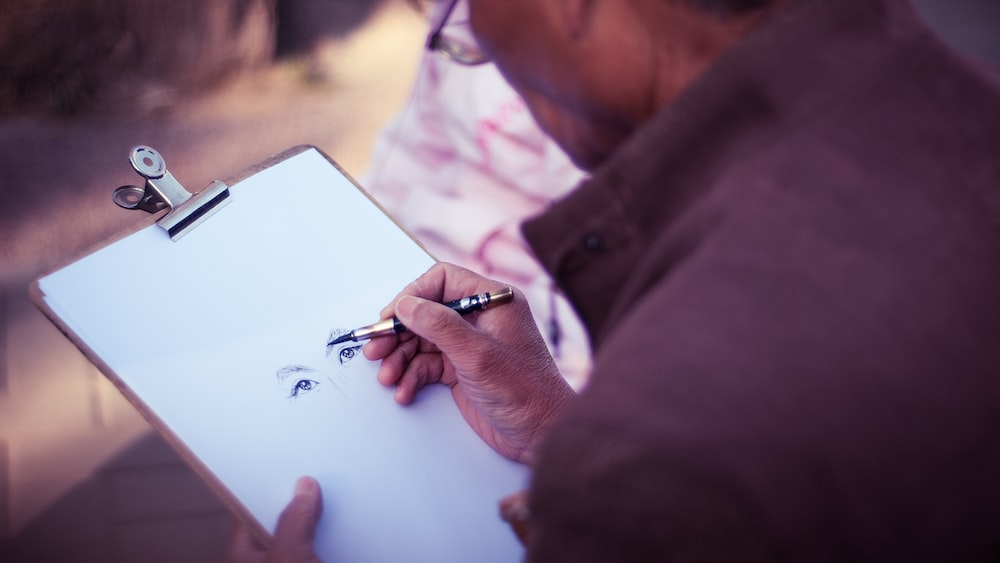 8. Expressive Writing
Expressive writing is a powerful tool for self-discovery and mindfulness. It involves putting your thoughts and feelings into words, which can help you gain insight into your emotions and experiences. Expressive writing can be done through journaling, poetry, or even just jotting down your thoughts.
Start by setting aside 15-30 minutes of uninterrupted time and find a quiet, comfortable space. Begin writing about a specific event, emotion, or situation that's been on your mind. As you write, try to stay present and focus on the feelings and sensations that arise. Don't worry about grammar or spelling – this is a judgment-free zone!
By engaging in expressive writing regularly, you'll likely find that it becomes easier to process your emotions and maintain a sense of calm in your daily life.
Expressive writing is a powerful tool for self-discovery and mindfulness that can help you gain insight into your emotions and experiences by putting your thoughts and feelings into words, which becomes easier to process your emotions and maintain a sense of calm in your daily life.
9. DIY Mindfulness Crafts
DIY mindfulness crafts are another fun and creative way to practice mindfulness. These activities involve using your hands to create something meaningful, which can help you stay present and focused. Some popular DIY mindfulness crafts include knitting, crocheting, pottery, and painting.
Choose a craft that interests you and gather the necessary materials. As you work on your project, pay attention to the sensations in your hands and the rhythm of your movements. This will help you stay present and connected to the activity, allowing you to forget about any stress or worries for a while.
10. Art Therapy
Art therapy is a unique form of self-expression that combines the benefits of mindfulness with the healing power of art. This practice involves using various art materials to explore your emotions, thoughts, and experiences in a non-verbal way. You don't need to be an artist to benefit from art therapy – the focus is on the process, not the final product.
To get started, gather some art materials such as paint, colored pencils, or pastels. Find a quiet and comfortable space where you can work without distractions. Begin creating an image or scene that represents your current thoughts and emotions. As you work, try to stay present and focus on the sensations of the art materials on the paper or canvas.
Mindfulness Activities for Connection
Connecting with others is a vital aspect of well-being and can be a powerful way to practice mindfulness. In this section, we'll explore some activities that promote connection and present-moment awareness through interpersonal interactions.
11. Mindful Listening
Mindful listening is a valuable skill that can strengthen your relationships and improve your overall communication. This practice involves giving your full attention to the person speaking, without judgment or interruption.
To practice mindful listening, find a partner and take turns sharing your thoughts and feelings. As the listener, focus on the speaker's words and try to empathize with their emotions. Resist the urge to interrupt or offer advice – simply be present and supportive.
12. Mindful Conversations
Mindful conversations take the practice of mindful listening a step further by encouraging open, honest, and non-judgmental communication between two or more individuals. These conversations can foster deeper connections and understanding, as well as promote mindfulness.
To engage in a mindful conversation, find a partner or group and choose a topic of discussion. As you speak, focus on staying present and expressing your thoughts and feelings with honesty and vulnerability. Take turns listening and responding to one another, always maintaining a sense of openness and non-judgment.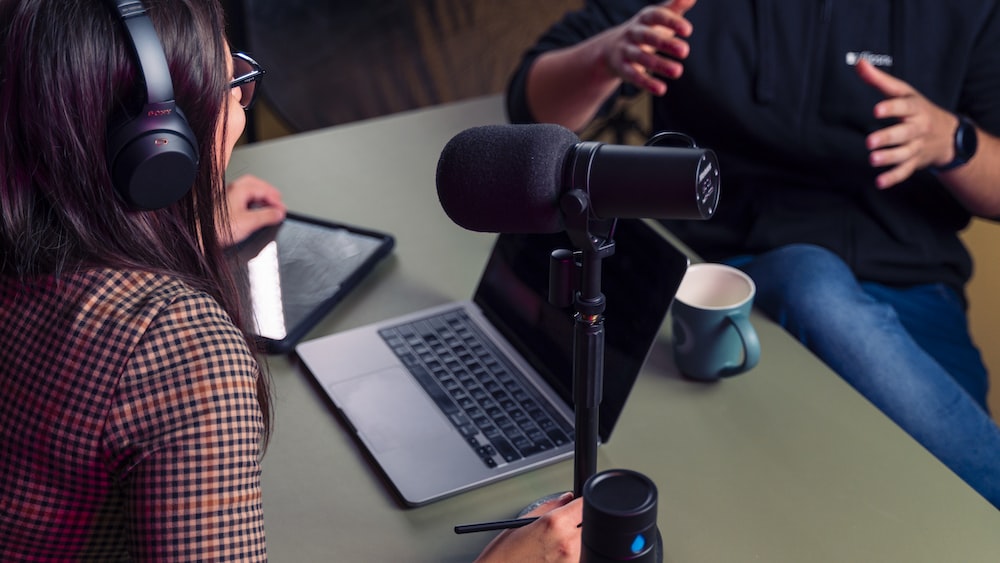 13. Laughter Yoga
Laughter yoga is a unique and uplifting mindfulness activity that combines the benefits of laughter with the principles of yoga. This practice involves engaging in playful exercises and deep breathing techniques to promote laughter and joy. Research has shown that laughter yoga can help reduce stress, boost mood, and improve overall well-being.
To try laughter yoga, find a local class or workshop, or search for instructional videos online. During a session, you'll participate in various activities designed to encourage laughter, such as clapping, chanting, and role-playing. As you laugh, focus on staying present and allowing your body to release tension and stress.
Embrace the silliness and let go of any inhibitions – laughter yoga is all about having fun and connecting with others in a playful, mindful way.
Laughter yoga combines laughter with the principles of yoga and can help reduce stress, boost mood, and improve overall well-being.
14. Group Meditation Sessions
Group meditation sessions are a fantastic way to connect with others while engaging in mindfulness practices. The shared experience of meditating together can create a sense of belonging and support, making it easier for you to stay focused and committed to your practice. Additionally, group settings often provide opportunities to learn new techniques and receive guidance from experienced practitioners. So, why not give it a try? Join a local meditation group or participate in online sessions to experience the benefits of group meditation.
15. Partner Breathing Exercises
Partner breathing exercises are a unique and intimate way to practice mindfulness with someone you trust. By synchronizing your breath with another person, you can enhance your awareness of the present moment and strengthen your connection with your partner. To try this exercise, sit or stand facing each other, maintain eye contact, and take slow, deep breaths in unison. You can also place your hands on your partner's chest or shoulders to feel their breath. This powerful practice can lead to increased empathy, understanding, and a deeper bond with your partner.
FAQs
1. How do mindfulness activities help reduce stress?
Mindfulness activities help reduce stress by bringing your attention to the present moment and allowing you to focus on your thoughts, emotions, and physical sensations without judgment. This non-judgmental awareness helps you develop a greater sense of control over your thoughts and emotions, leading to a calmer and more balanced mental state.
2. How often should I practice mindfulness activities?
How often you should practice mindfulness activities depends on your personal preference and schedule. Ideally, aim to incorporate mindfulness practices into your daily routine, even if it's just a few minutes each day. Consistency is key, and the more you practice, the more benefits you'll experience.
3. Can mindfulness activities be practiced alone or in a group?
Mindfulness activities can be practiced both alone and in a group. Some activities, like meditation and journaling, are often practiced individually, while others, like group meditation sessions or laughter yoga, are designed for group participation. Ultimately, it's up to you to decide which setting works best for your personal preferences and needs.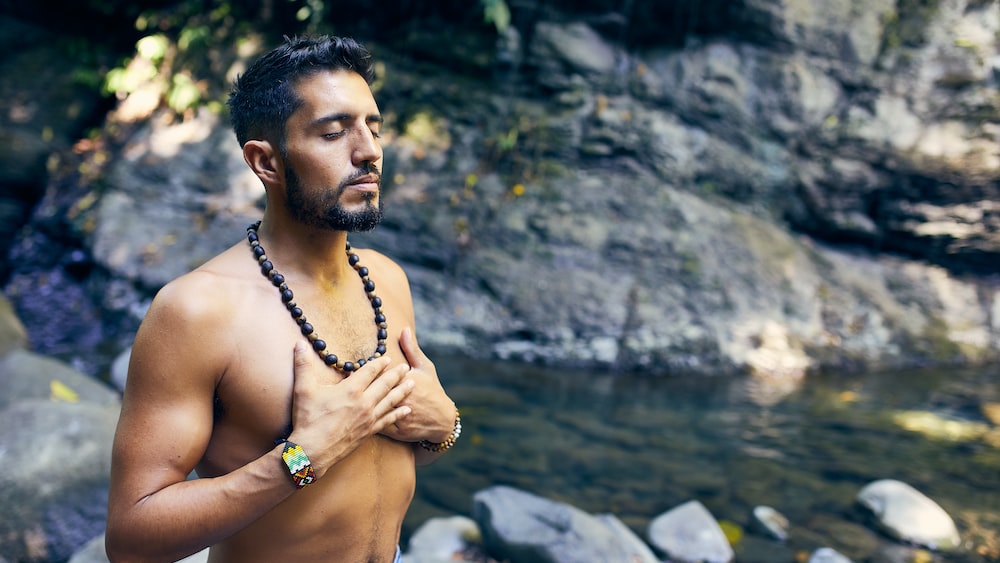 4. Are there any specific mindfulness activities for anxiety relief?
Yes, there are specific mindfulness activities that can be especially helpful for anxiety relief. Some examples include mindful breathing exercises, body scan meditation, and progressive muscle relaxation. These practices help you focus on your breath and body sensations, which can help reduce anxiety symptoms by calming the mind and promoting relaxation.
Conclusion
Mindfulness activities offer a wide array of benefits, including stress reduction, relaxation, and improved mental health. By incorporating these fun and engaging practices into your daily routine, you can foster a deeper connection with yourself and others. Remember, consistency is key, so strive to make mindfulness a part of your everyday life.
Explore the various activities mentioned in this article and find the ones that resonate with you the most. Whether you prefer creative outlets like coloring or writing, or more interactive experiences like group meditation or partner breathing exercises, there is a mindfulness activity for everyone. So, embark on this journey of self-discovery and relaxation, and watch as your life becomes more joyful, balanced, and fulfilling.
I wish you the best! Fabian.
Share with your Friends: