Master Your Destiny: 10 Remarkable Goal Planners For Success
Are you ready to crush your goals and skyrocket your productivity? Look no further, as we've handpicked the best goal planners and accessories to help you achieve success in 2023.
In this comprehensive guide, we'll delve into the world of top-notch planners that cater to various needs – from daily task management to personal development and mindfulness.
So whether you're a seasoned planner enthusiast or a newbie striving for self-improvement, our carefully curated list will have something for everyone.
Key Takeaways
Goal planners are tools designed to help you set and achieve your personal and professional goals, providing structure and organization for the planning process.
When choosing a goal planner, consider key features such as goal – setting worksheets, daily planning pages, progress tracking pages, inspirational quotes and prompts, customization options, durability, size and portability, and additional resources like habit trackers or meal planning sheets.
Some of the best goal planners on the market include the Full Life Planner, Passion Planner, Panda Planner, Full Focus Planner and Clever Fox Planner. Enhance your goal planning experience with accessories such as productivity apps (e.g., Trello or Evernote), desk organizers (e.g., drawer dividers or file folders) that prioritize storage solutions; using motivational posters/sticky notes can be helpful as well.
Understanding Goal Planners
A goal planner is a tool that helps you set and achieve your goals, providing structure and organization for your planning process.
A goal planner helps to set, track, and achieve personal and professional goals by providing a structured approach, promoting clarity, and enhancing motivation through regular reflection and celebrating small wins.
Definition And Benefits Of Using A Goal Planner
A goal planner is a tool designed specifically to help you set, track, and achieve your personal and professional goals. It provides a structured approach to setting realistic expectations, breaking down tasks into manageable steps, and regularly reviewing your progress towards achieving those goals.
There are numerous benefits associated with using a goal planner for self-improvement and growth. Firstly, it helps you gain clarity on what you truly want to accomplish by encouraging introspection and prioritization of your aspirations.
For example, instead of vaguely stating that you want to improve your fitness level this year, a goal planner will guide you in defining specific targets such as losing 10 pounds or running a half-marathon within six months.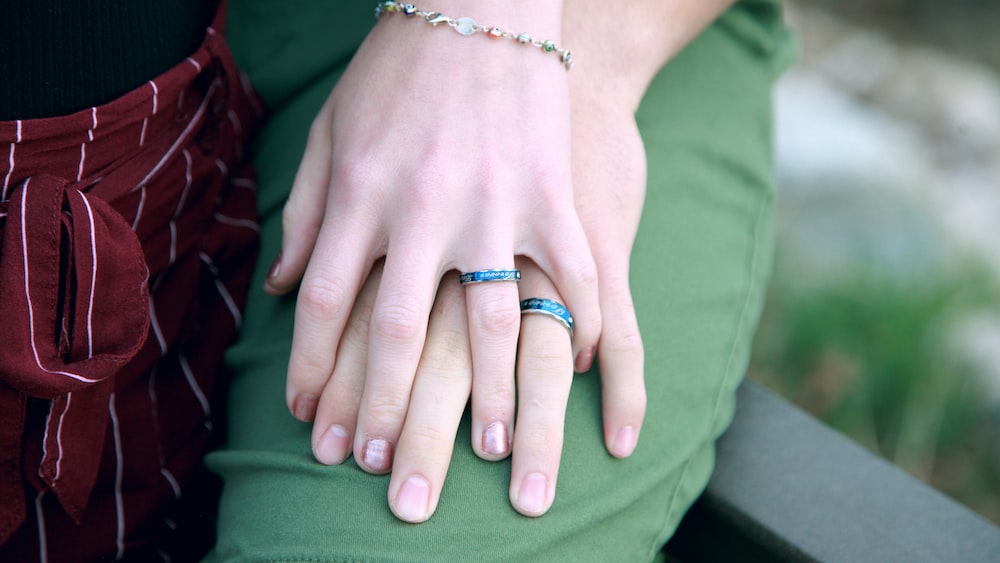 Secondly, it enhances motivation by promoting regular reflection on your progress and celebrating small wins along the way. By visually tracking milestones achieved toward larger goals in the planner pages – like successfully completing an eight-week training program or fitting into an old pair of jeans again – it becomes increasingly rewarding to see tangible progress unfold right before our eyes.
Key Features To Look For In A Goal Planner
When choosing a goal planner, it's important to look for specific features that will help you stay organized, motivated and focused on achieving your goals. Here are some key features to consider:
Goal-setting worksheets: Make sure the planner has sections dedicated to setting clear and achievable goals.
Daily planning pages: Look for a planner that allows you to plan out your day in detail, with space to write down tasks, appointments and deadlines.
Progress tracking pages: It's important to track your progress towards your goals, so look for a planner that includes pages for progress tracking and reflection.
Inspirational quotes and prompts: A good goal planner should also offer motivation and inspiration through uplifting quotes and prompts.
Customization options: Consider whether the planner offers customizable pages or sections, so you can tailor it to your personal needs.
Durability: Look for planners that are made with high-quality materials, such as thick paper that won't bleed through or tear easily.
Size and portability: Think about how portable you need the planner to be – do you want something small enough to carry in your purse or backpack?
Additional resources: Check if the planner comes with additional resources like habit trackers, financial planning sheets or weekly meal planning pages.
By considering these key features when selecting a goal planner, you'll be better equipped to find one that fits your specific needs and helps you achieve success in 2023!
Top Goal Planner Picks
Here are our top picks for the best goal planners on the market, including the Full Life Planner, Passion Planner, and Panda Planner.
Full Life Planner
If you're looking for a comprehensive planner that can help in all aspects of your life, the Full Life Planner might be perfect for you. This planner has a unique approach to goal setting by breaking down your goals into different areas of your life such as relationships, finances, and personal growth.
With weekly planning pages, monthly reflection prompts and habit trackers, this planner allows you to track not only your progress towards achieving specific goals but also helps maintain balance in different areas of your life.
Additionally, the Full Life Planner includes inspirational quotes and space for gratitude journaling allowing you to cultivate a positive mindset while working towards achieving success.
Passion Planner
Passion Planner is a goal planner that helps you focus on your goals and dreams. It has been designed to help you organize your life and achieve success in all areas of it.
Users have noted the planner's versatility, noting its ability to serve as both a professional and personal organizer. Additionally, its unique format encourages users to set 3-monthly goals alongside long-term ones.
There are several layouts available including undated versions so that users can begin planning at their own pace.
Panda Planner
If you're looking for a planner that helps improve productivity and daily mindfulness, then the Panda Planner might be the perfect fit. This planner provides space to write down your goals for the day, week or month ahead and includes areas for reflection on past progress and gratitude practice.
The unique design of this planner ensures that users prioritize their most important tasks while also taking time to reflect on personal growth and well-being. In addition to its goal-setting features, this planner comes with helpful resources such as a printable habit tracker and inspirational quotes throughout its pages.
Full Focus Planner
If you're looking for a planner that is specifically designed to help you achieve your goals, then the Full Focus Planner may be the perfect choice. Created by productivity expert Michael Hyatt, this planner helps you break down your big-picture goals into achievable tasks and track your progress toward them.
The Full Focus Planner has quarterly goal-setting sections, which allow you to reflect on what went well in the previous quarter and plan for the upcoming one.
It also includes daily pages with space for scheduling appointments, prioritizing tasks, and reflecting on wins from the day.
According to user feedbacks from [IMPORTANT FACTS], many people have found success in achieving their goals while using a Full Focus Planner. They appreciate its sturdy construction and high-end materials as well as how it helps them prioritize their work each day.
Others appreciate how it encourages reflection at regular intervals by prompting regular check-ins about progress since starting or setbacks faced so far along with an opportunity to reassess accordingly.
Clever Fox Planner
The Clever Fox Planner is another great option for achieving your goals. It comes with monthly, weekly, and daily views to help you stay focused on what needs to be done.
The planner also includes space for gratitude journaling and habit tracking, which can help you build positive habits and increase productivity. With its sturdy cover and high-quality paper, the Clever Fox Planner is designed to withstand daily use.
The planner's compact size makes it easy to take on-the-go or slip into a purse or backpack.
Accessories To Enhance Goal Planning
There are a variety of accessories that can enhance your goal planning experience, including productivity apps, desk organizers, inspirational posters and writing tools.
Selecting a productivity app that suits your needs and preferences can greatly enhance your goal planning and time management.
Productivity Apps
If you're looking for a digital way to enhance your goal planning, productivity apps may be just what you need. Here are a few popular options: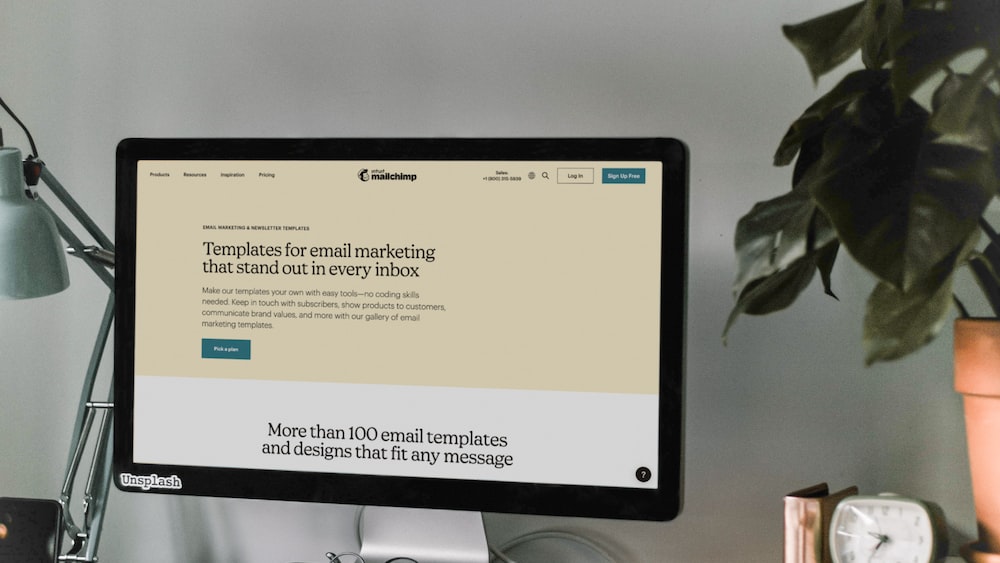 Trello: This app features customizable boards and cards, allowing you to track tasks and progress visually.
Evernote: With this app, you can keep all of your notes, ideas, and to-do lists in one place.
Forest: If you have trouble staying focused, Forest could be the solution. The app encourages you to stay off your phone by growing virtual trees while you work.
Habitica: Turn your goals into a game with Habitica. You earn points for completing tasks and can even form a party with friends for added accountability.
RescueTime: This app tracks how much time you spend on various websites and apps throughout the day, helping you identify areas where you might be wasting time.
Remember to choose an app that aligns with your specific needs and preferences to get the most out of it!
Desk Organizers And Storage Solutions
When it comes to achieving your goals, staying organized is crucial. That's why investing in desk organizers and storage solutions can make all the difference in helping you stay focused and productive. Here are some top picks:
Drawer Organizers: Keep your supplies neatly organized with drawer dividers that allow you to separate different items like pens, paper clips, and sticky notes.
File Folders: Use file folders to sort and store important documents or papers related to your goals.
Wall Shelves: Utilize vertical space by installing wall shelves to store books, journals, or other materials you need for goal planning.
Desk Trays: Keep your desk clutter-free with desk trays that can hold incoming mail or paperwork that needs attention.
Cable Management Solutions: Avoid distractions from messy cables by using cable management solutions that keep cords out of sight.
By incorporating these desk organizers and storage solutions into your workspace, you'll be able to approach your goals with a clear mind and a clutter-free environment.
Inspirational Posters And Sticky Notes
If you're looking for a way to stay motivated on your self-improvement journey, inspirational posters and sticky notes can be a great addition to your goal planner. Here are some options to consider:
Motivational Posters: Hang up posters in your workspace or home that feature motivational quotes and images. Some popular choices include "Believe in Yourself" and "Dream Big." These serve as reminders of what you're working towards and can provide the inspiration needed to keep moving forward.
Vision Board: A vision board is another visual tool that can help you stay focused on your goals. Find images and quotes that represent your aspirations and arrange them on a board. Display this board where you'll see it every day.
Sticky Notes: Use brightly colored sticky notes to write down positive affirmations or reminders of tasks you need to complete. Stick these notes on your computer monitor, bathroom mirror, or anywhere else where you'll see them often.
Inspirational Quotes App: If you prefer digital tools, there are apps available with daily inspirational quotes and affirmations. Check out apps like "ThinkUp" or "Motivation Daily."
Gratitude Journal: While not technically an inspirational poster or sticky note, practicing gratitude is an important aspect of self-improvement and motivation. Start a gratitude journal where you write down things you're thankful for each day.
Incorporating these tools into your goal planner can help keep you motivated, inspired, and focused on achieving success!
Writing Tools And Stationery
As you embark on your goal-setting journey, having the right writing tools and stationery can make a big difference in staying organized and motivated. Here are some of our top picks:
A high-quality pen or set of pens: Invest in a pen that feels good in your hand and writes smoothly. Our recommendations include the Pilot G2 Gel Pen, the Uni-ball Signo Gel Pen, and the Sharpie Pen.
Sticky notes: These are perfect for jotting down quick reminders or motivational quotes to stick on your planner pages or workspace. Try Post-it Notes, or opt for something more creative like Kate Spade's On Point Sticky Note Set.
Highlighters: Use them to color-code tasks or mark important deadlines. The Zebra Mildliner Double Ended Highlighter Set is a popular choice.
Stickers: Who says planners have to be boring? Adding stickers to your pages can make goal tracking more fun and visually appealing. Check out The Happy Planner Sticker Value Pack or Paper House Productions Life Organized Planner Stickers.
Washi tape: This versatile decorative tape can help separate sections in your planner or add some flair to journal entries. We love the Scotch Expressions Washi Tape collection.
Remember, finding writing tools that you enjoy using can help make the process of setting and achieving goals more enjoyable and effective!
Reviews And Recommendations
In this section, we will provide a thorough analysis of each goal planner's pros and cons based on user feedback and success stories to help you pick the best one for your personal needs.
Pros And Cons Of Each Goal Planner
It's essential to carefully weigh the pros and cons of each goal planner to pick the one that best suits your needs and preferences for self-improvement and self-growth. Here's a quick comparison of the top goal planners to help you make an informed decision.
Goal Planner
Pros
Cons
Full Life Planner

Comprehensive planning features
High-quality materials
Customizable layout

Bulky size
Higher price point
May be overwhelming for beginners

Passion Planner

Focus on achieving passions and dreams
Daily, weekly, and monthly layouts
Community-driven brand

Limited customization
May require supplementary organization tools

Panda Planner

Science-backed design
Focus on gratitude and positivity
Compact size

Undated format may not suit everyone
Requires frequent reordering due to limited pages

Full Focus Planner

Designed by productivity expert Michael Hyatt
Emphasis on priority tasks
High-quality materials

Quarterly format requires multiple purchases per year
Pricey option

Clever Fox Planner

Goal-setting pages and habit trackers
Affordable price
Undated format for flexibility

Fewer pages compared to other planners
May not be ideal for long-term planning
Remember, the best goal planner for you ultimately depends on your personal preferences and needs for self-improvement and self-growth. Take the time to evaluate each option and choose the one that aligns with your goals and lifestyle.
User Feedback And Success Stories
The best way to measure the success of a goal planner is by looking at user feedback and success stories. Many people have achieved their goals and experienced personal growth with the help of these planners.
For example, the Full Focus Planner has received great reviews for its ability to help users prioritize tasks and track progress towards their long-term goals.
Similarly, The Passion Planner has helped many individuals clarify their life purpose and achieve greater balance in their daily routines.
The Clever Fox Planner also stands out among other options due to its simplicity yet effectiveness in promoting mindfulness habits among busy schedules.
Final Thoughts And Recommendations.
After researching and reviewing various goal planners and accessories, it's clear that finding the perfect tool to achieve your goals is a highly individual process.
Consider your personal preferences, areas for improvement, and lifestyle when selecting the right planner or journal for you.
Additionally, consider supplementing your physical planner with time management apps like Trello or Evernote. These tools can help boost productivity and organization across devices.
FAQs:
1. What are some of the best goal planners available on the market?
There are several goal planners that have received positive reviews, including The Full Focus Planner by Michael Hyatt, The High Performance Planner by Brendon Burchard and The Productivity Planner by Intelligent Change.
2. How can a planner help me achieve my goals?
A planner helps keep you organized and accountable for your progress towards achieving your goals. It allows you to break down large goals into smaller, more actionable steps with specific timelines and deadlines.
3. Are there any accessories that can enhance goal planning?
Yes, there are many accessories that can complement a planner such as sticky notes or page markers for additional reminders or motivational quotes to stay inspired throughout the process.
4. Do I need a specific type of planner for certain types of goals (e.g., fitness vs personal finance)?
It depends on personal preference but some individuals may prefer specialized planners for different types of goals such as fitness trackers or budgeting journals. However, general purpose planners with customizable sections may suffice depending on individual needs and preferences.
Conclusion
In conclusion, goal setting is a powerful tool for personal development and growth. With the right planner and accessories, you can streamline your goals, boost productivity, and achieve success in all areas of life.
From the Full Life Planner to the Clever Fox Planner, there are plenty of options available to fit every lifestyle and need. By choosing the best goal planner for yourself and utilizing supportive accessories like sticky notes and writing tools, you can stay on track with your progress toward achieving your dreams.
I wish you the best! Fabian.
Share with your Friends: