Mastering Goal Setting At Work: 17 Power Tips For Success
Are you ready to skyrocket your productivity, unleash your full potential, and elevate your career to new heights? In today's fast-paced work environment, effective goal setting is the key to unlocking success.
This blog post will guide you through the importance of goal-setting at work and provide practical tips and strategies that can be easily implemented. Moreover, we'll offer 17 inspiring examples of goals that have driven real results in organizations around the world.
Key Takeaways
Effective goal setting at work can enhance motivation and productivity, provide clarity and direction, and improve communication and collaboration among team members.
Utilizing SMART techniques (specific, measurable, achievable, relevant, time-bound), prioritizing goals, setting realistic deadlines, tracking progress regularly and making adjustments accordingly are crucial strategies for effective goal setting.
Celebrating successes along the way is an important part of the process to stay motivated while achieving personal growth objectives.
There are 17 inspiring examples of effective workplace goals such as improving customer satisfaction, increasing sales revenue or promoting diversity and inclusion.
Understanding The Importance Of Effective Goal Setting At Work
Effective goal setting at work is crucial as it not only enhances motivation and productivity, but also provides clarity and direction while improving communication and collaboration among team members.
Enhancing motivation and productivity is a core reason for setting effective goals at work, as it helps employees focus their energy on achieving clear, well-defined objectives and contributes to increased engagement in daily responsibilities.
Enhancing Motivation And Productivity
One of the core reasons for setting effective goals at work is to enhance motivation and productivity. When you have clear, well-defined objectives, it becomes easier to focus your energy on actions that will help you achieve these targets.
Beyond the simple satisfaction of ticking tasks off your list, achieving smaller milestones can fuel your drive to surmount larger challenges.
Additionally, when everyone in an organization understands their role in accomplishing a shared vision or objective – be it driving innovation or promoting diversity – they become more engaged with their daily responsibilities.
This sense of connection translates into increased productivity as employees take ownership of specific tasks and contribute proactively towards overarching organizational goals.
Providing Clarity And Direction
Effective goal setting at work can provide clarity and direction. It helps you identify what is important, stay focused on those priorities, and take steps towards achieving them.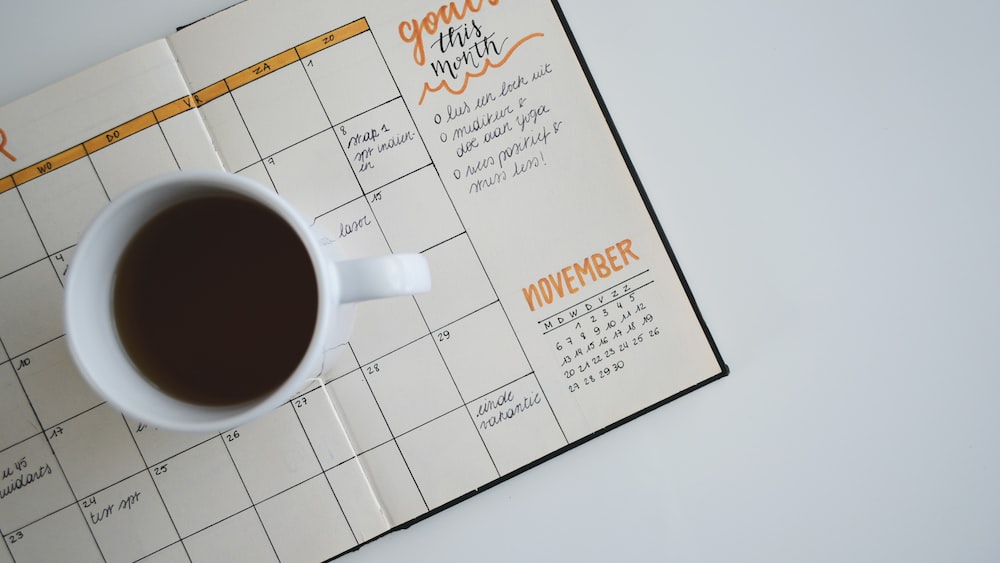 By setting specific, measurable, achievable, relevant, and time-bound (SMART) goals, you can break down larger objectives into smaller, more manageable tasks that are easier to tackle.
For example, if improving customer satisfaction is a priority for your team or organization, setting a SMART goal of increasing positive reviews by 10% within the next quarter can help provide clarity around what needs to be done to achieve this objective.
Doing so will also give team members direction regarding where they should focus their efforts and how long they have to do so.
Improving Communication And Collaboration
Effective goal setting can also improve communication and collaboration in the workplace. By setting clear objectives and priorities, team members are able to better understand each other's roles and responsibilities.
Moreover, tracking progress towards goals provides regular opportunities for team members to communicate with one another about their progress and any roadblocks they may be facing.
For example, let's say a marketing team has set a goal of increasing website traffic by 20% within six months. To achieve this objective, they need buy-in from various departments like IT (to optimize the website), content creators (to produce high-quality content), social media managers (to promote it on relevant platforms) among others.
By focusing on effective goal setting strategies aimed at improving communication channels between different parties in your organization or department you'll foster greater collaboration amongst all stakeholders involved while working toward common targets together as a unified group which ultimately leads to more business growth and profitability.
Strategies And Tips For Effective Goal Setting
To effectively set goals, utilize SMART techniques by making them specific, measurable, attainable, relevant, and time-bound; prioritize goals and break them down into achievable milestones; set realistic deadlines; track progress regularly and make adjustments accordingly; celebrate successes along the way.
Utilizing SMART Goal Setting Techniques
Setting goals is a powerful tool for improving motivation, productivity and achieving success. One of the most effective strategies for setting actionable and achievable goals is utilizing SMART goal setting techniques. SMART stands for Specific, Measurable, Attainable, Relevant, and Time-bound. Here are some tips on using this approach to set your goals:
Specific: Make sure that your goals are clear and concise. Be specific in what you want to achieve and articulate the outcome you desire.
Measurable: Set quantifiable metrics to track progress towards your goal. This will help you stay motivated and focused as you see results each step of the way.
Attainable: Your goals should be challenging but realistic. Make sure that they align with your skills, resources, and abilities so that they can be accomplished without undue strain or frustration.
Relevant: Ensure that your goals relate to your personal or professional aspirations or objectives. They should be meaningful enough to drive action towards them.
Time-bound: Having a deadline helps keep you accountable and focused on meeting milestones along the way.
By applying SMART criteria to the process of goal setting, we can improve our chances of achieving desired outcomes while also being more mindful of personal development efforts along the way.
Prioritizing Goals And Breaking Them Down Into Achievable Milestones
When it comes to effective goal setting, prioritizing your goals and breaking them down into achievable milestones is a crucial step.
For example, if one of your personal development goals is to improve your public speaking skills, you could prioritize this goal above others like learning a new language or taking up a new hobby.
Then break down the main objective of becoming a better public speaker into manageable chunks such as attending toastmasters meetings once a week or signing up for an online speaking course.
By doing so, these actions will keep you accountable while also allowing you to celebrate small wins along the way.
Setting Realistic Deadlines
Setting realistic deadlines is an integral component of effective goal setting, as it helps to keep us accountable and on track. When we set achievable timelines for achieving our goals, we create a sense of urgency that motivates us to take action and make progress towards what we want to achieve.
Research shows that people who regularly set deadlines for themselves are more likely to reach their goals than those who don't. This is because setting a clear timeline creates a sense of focus and direction, helping us to prioritize our actions and allocate our time effectively.
However, it's important not to be too rigid with ourselves and allow some flexibility in case unexpected challenges arise along the way.
Tracking Progress And Making Adjustments
One important aspect of effective goal setting is tracking progress and making adjustments as needed. This means regularly checking in on your goals, keeping track of your progress, and adjusting your approach if necessary to ensure you stay on track.
For example, let's say you set a goal to lose 10 pounds in two months by going to the gym three times a week and eating healthy meals. After two weeks, you realize that going to the gym three times a week is not realistic with your work schedule.
Instead of giving up on your goal altogether, you can adjust it by committing to one gym session per week and incorporating more physical activity into your daily routine.
Celebrating successes and rewarding achievements during goal setting provides motivation, focus, and helps maintain momentum towards larger goals.
Celebrating Successes
When it comes to effective goal setting, celebrating your successes is an important part of the process. Recognizing and rewarding achievements along the way can provide motivation and help you stay focused on your goals.
For example, if one of your goals is to improve time management skills, celebrate when you successfully complete a project ahead of schedule or meet a deadline early. This could be as simple as treating yourself to your favorite lunch or taking an afternoon off to do something you enjoy.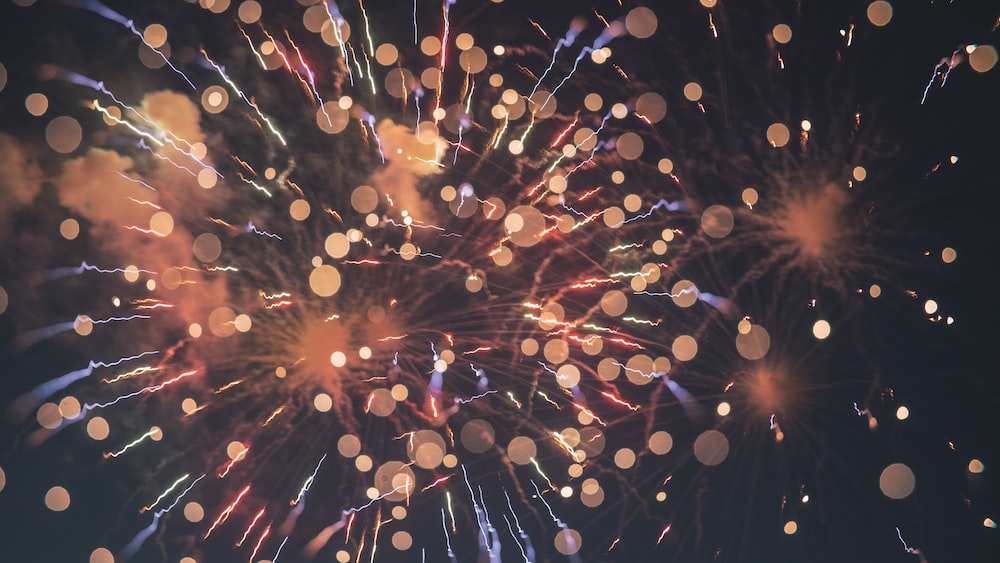 Celebrating these milestones can also serve as reminders that progress is being made towards larger goals, which can help maintain momentum over time.
17 Inspiring Examples Of Effective Workplace Goals And Strategies
We've compiled a list of 17 inspiring examples of effective workplace goals and strategies, including improving customer satisfaction, increasing sales revenue, enhancing employee engagement, optimizing processes, implementing new technologies, expanding markets, promoting diversity and inclusion, developing new products or services, building brand awareness, improving work-life balance, reducing waste, enhancing workplace safety, supporting community involvement and professional development initiatives.
Improving Customer Satisfaction
Improving customer satisfaction is a crucial goal for any business. To achieve this, it's important to listen to your customers' feedback and address their concerns promptly.
Make sure your customers feel valued by providing excellent service and solutions to their problems.
One way to improve customer satisfaction is by implementing a rewards program for loyal customers. This can include discounts, free items, or exclusive access to new products or services.
Another strategy could be improving communication channels between the company and its clients – making things like web chat available 24/7 so enquiries can be dealt with quickly without waiting – even if this means outsourcing the work.
Ultimately, putting yourself in the shoes of your consumer should always lead you towards effective ways of improving overall client happiness levels which will translate into an increase in sales/revenue over time.
Increasing Sales Revenue
One of the most common workplace goals is increasing sales revenue. This goal can be achieved by setting specific targets and implementing a sales strategy that focuses on customer needs and preferences.
By utilizing tools such as data analysis, customer feedback, and market research, you can tailor your approach to meet the demands of potential customers.
An example of effective goal setting in this area is implementing a referral program that incentivizes existing customers to recommend your products or services to others.
This not only helps increase sales but also boosts customer loyalty and satisfaction. It's important to track progress regularly using specific metrics such as conversion rates or revenue generated from new leads.
Enhancing Employee Engagement
One of the most important benefits of effective goal setting in the workplace is enhancing employee engagement. When employees are engaged, they feel invested in their work and motivated to contribute to the success of the organization.
This can lead to higher productivity, lower turnover rates, and a happier workforce overall.
For example, a company might set a goal of improving communication between departments to enhance collaboration and foster better relationships among employees. By involving staff members in brainstorming solutions, asking for feedback on progress, and celebrating milestones along the way, everyone feels like they are part of the process and invested in achieving success.
Optimizing Processes
Optimizing processes is an excellent goal in the workplace that can lead to higher efficiency and productivity. This goal involves identifying areas of improvement within a company's operations, such as streamlining workflows or reducing waste.
Setting specific and measurable objectives for optimizing processes can help direct team efforts towards achieving a common target. For example, reducing production time by 10% or minimizing errors by implementing new quality control procedures are admirable objectives that teams can work towards.
By focusing on process optimization, organizations can save time, reduce costs and overall increase employee satisfaction levels.
Implementing New Technologies
When it comes to effective goal setting at work, implementing new technologies can be a game-changer for productivity and success. Technology is constantly evolving, and staying ahead of the curve with innovative tools and systems can make all the difference in achieving your business objectives.
For example, many companies are finding success by implementing AI-powered chatbots for customer service inquiries or using automation software to manage repetitive administrative tasks.
By setting goals around technology implementation and monitoring progress towards those goals regularly, teams can ensure they stay on track while keeping their eyes on broader organizational objectives.
Expanding Markets
Expanding markets is an essential goal for businesses that want to grow and increase their profits. Whether you are a small business owner or work in marketing, expanding your target audience can lead to increased sales revenue and brand awareness.
It's important to research and analyze the demographics of potential new markets, as well as the competition in those areas. Once you have identified viable opportunities for expansion, setting specific goals with measurable milestones can help keep your team on track toward success.
An example of a SMART goal for expanding into new markets could be reaching a certain percentage increase in sales within three months of launching a targeted advertising campaign in a specific geographic region.
An inclusive work environment can be achieved by incorporating diversity and inclusion into the company's mission and values, alongside providing continuous training on implicit bias, cultural sensitivity, and communication skills to employees.
Promoting Diversity And Inclusion
Promoting diversity and inclusion in the workplace is an important goal that can help create a more inclusive and accepting work environment. One effective strategy for promoting diversity and inclusion is to make it a part of the company's overall mission and values.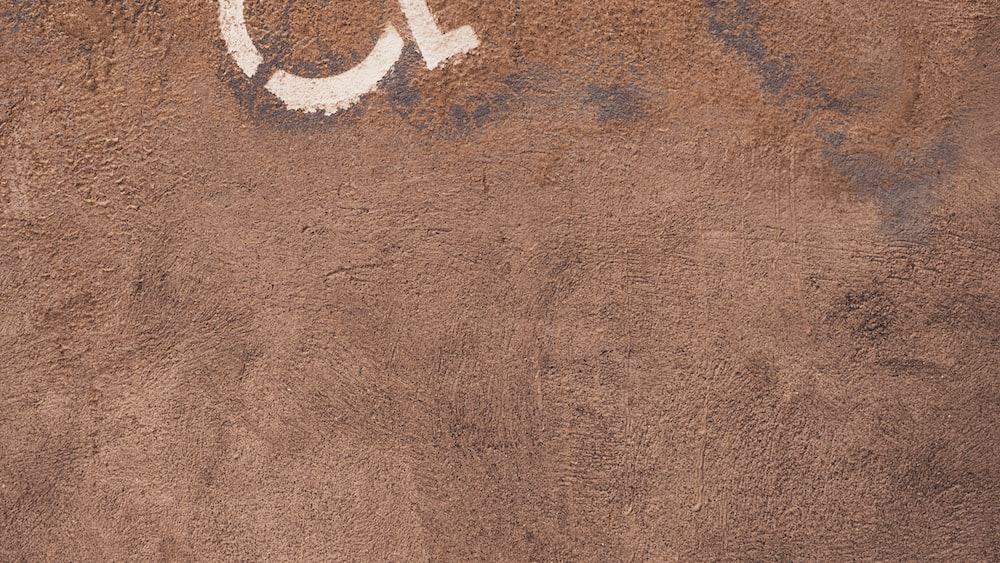 Another key strategy is to provide ongoing training for employees on topics like implicit bias, cultural sensitivity, and communication skills. This can help ensure that everyone in the organization understands the importance of diversity and feels empowered to speak up when they see something inappropriate or discriminatory happening in the workplace.
Developing New Products Or Services
When it comes to setting goals for developing new products or services, there are a few important things to keep in mind. First and foremost, it's crucial to understand your target audience and what their needs and wants are.
This can involve conducting market research, gathering feedback from current customers, or staying up-to-date on industry trends. Additionally, it's essential to set specific and measurable goals around the development process itself – for example, creating a timeline for product design and testing phases or establishing benchmarks for meeting customer satisfaction metrics.
Some inspiring examples of effective product/service-based goals include launching a new line of eco-friendly products by the end of the quarter or implementing a streamlined checkout process that reduces cart abandonment rates by 20%.
Building Brand Awareness
When it comes to effective goal setting in the workplace, building brand awareness is a critical objective that can drive business success. A strong brand identity not only helps to establish credibility and trust with customers, but also sets a company apart from its competitors.
Setting specific goals for brand awareness can involve developing a targeted marketing strategy that includes social media campaigns, influencer partnerships, and content marketing efforts.
With SMART goals in place, businesses can track progress by monitoring metrics such as website traffic, social media engagement, and customer feedback.
According to recent research on the importance of branding for small businesses , 85% of consumers cite high quality graphic design as an important factor when choosing which products or services to engage with.
Additionally, companies with consistent branding across all channels see an average revenue increase of 23%. These statistics highlight just how impactful effective branding can be for business growth and success.
Improving Work-Life Balance
Improving work-life balance is a crucial component of effective goal setting. It involves finding ways to achieve harmony between our personal and professional lives, ensuring that we have time for both work and leisure activities.
Some examples of goals that can help improve work-life balance include taking regular breaks during the workday, delegating tasks where possible, implementing flexible working hours or job sharing arrangements, and setting aside dedicated time for hobbies or other interests outside of work.
Setting specific targets for waste reduction can lead to improved processes and materials usage, benefiting both the environment and an organization's bottom line.
Reducing Waste
Reducing waste is an important goal that can benefit both the environment and your organization's bottom line. By setting specific targets for reducing waste, you can identify areas where improvements can be made in processes or materials usage.
For example, setting a goal to reduce paper usage by 20% could lead to more efficient document management systems or digital alternatives.
By prioritizing this goal, you not only contribute to a more sustainable future but also save money on resources and disposal costs. Remember to set SMART goals that are measurable, achievable, relevant, time-bound and testable.
Enhancing Workplace Safety
Ensuring workplace safety is essential for both employees and employers. When setting goals related to enhancing workplace safety, it's important to identify potential hazards and develop strategies to mitigate them.
SMART goals can be useful when setting objectives related to workplace safety. For instance, making sure all employees have completed a specific level of training within a given time frame or conducting regular inspections of machinery and equipment can help ensure that they're safe for use.
Supporting Community Involvement
When setting goals at work, it's important to consider how you can make a positive impact on your community. Supporting community involvement can improve company morale, build relationships with local businesses and organizations, and give back to those in need.
This type of goal might include participating in charity events or fundraisers, volunteering time to mentor young adults within the community or helping organize neighborhood clean-up initiatives.
According to research cited in our key facts section above, achievable goals help individuals reflect on their progress while promoting high performance within teams. By making contributing to one's own community part of corporate culture companies could actively promote social responsibility which could lead to increased brand recognition.
Improving Employee Retention
As a professional interested in personal growth, you know that it's important to find fulfillment in your career. That's why employee retention is such an important part of any organization.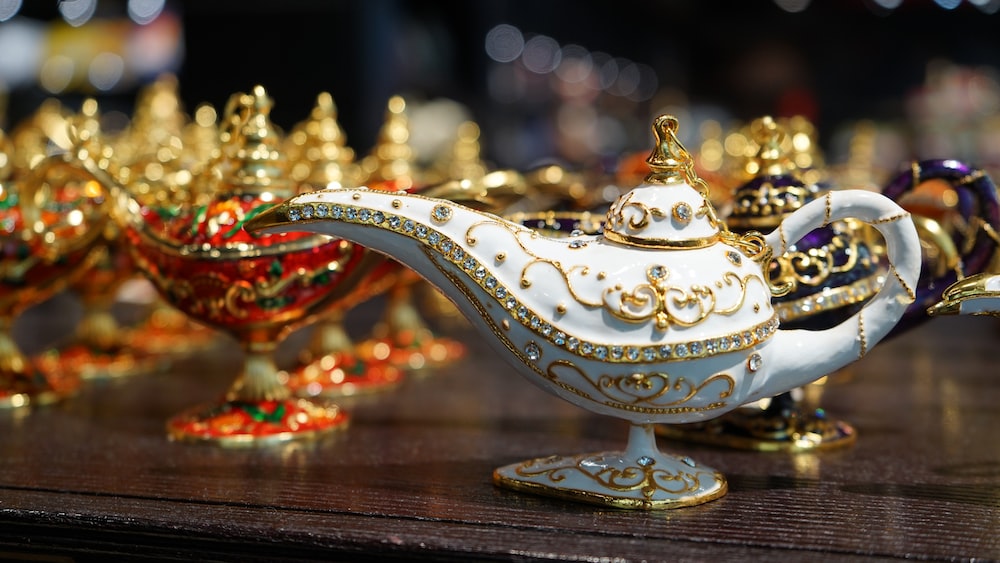 Employees who feel valued and supported are more likely to stay with their company long-term, providing continuity and stability for the business as a whole. To improve employee retention, organizations can implement various strategies such as offering opportunities for professional development or creating a positive work environment.
According to recent studies, research shows that employees who have access to regular training and development programs are 15% less likely to leave their jobs than those who do not have access.
Similarly, employers who promote workplace diversity also retain employees longer because they provide an environment where people feel included regardless of race or ethnicity.
Achieving industry recognition requires setting SMART goals, such as increasing positive customer reviews or winning awards, while also staying informed about industry trends, networking, creating thought leadership content, and engaging with customers on social media.
Achieving Industry Recognition
One of the inspiring examples of effective workplace goals is achieving industry recognition. This goal involves setting aims and objectives that focus on making your organization stand out in your industry or market.
To achieve industry recognition, you need to set SMART goals that are specific and measurable such as increasing positive customer reviews or winning an industry award.
Other strategies include staying up-to-date with industry trends, networking with peers and experts in your field, showcasing thought leadership through content creation, and actively engaging with customers through social media channels.
Enhancing Corporate Social Responsibility
As individuals, we have a personal responsibility to think about the impact that our actions have on the world around us. The same holds true for organizations. Corporate Social Responsibility (CSR) is all about how businesses can be socially accountable for their actions and make a positive impact in society.
A company with strong CSR policies not only helps to improve the lives of those within their community but also improves its reputation, helping it to stand out from competitors.
Supporting Professional Development
One important aspect of effective goal setting at work is supporting professional development. This means setting goals that enable you to improve your skills, gain new knowledge, or achieve further qualifications in your field.
By setting and achieving these types of goals, you can not only enhance your own career prospects but also contribute towards the success of your organization. Investing in employees' professional growth can lead to improved performance and increased job satisfaction – which may result in lower staff turnover rates.
Achieving Success Through Effective Goal Setting At Work
Create a culture of collaboration and accountability by setting clear goals that align with organizational objectives, encouraging continuous improvement and growth, celebrating successes, and learning from failures.
Creating A Culture Of Goal Setting And Accomplishment
When it comes to achieving success through effective goal setting at work, creating a culture of goal setting and accomplishment is essential. This involves encouraging everyone in the organization to set goals that align with the company's objectives and mission.
One great way to create such a culture is by regularly organizing workshops or training sessions focused on SMART (specific, measurable, attainable, relevant, time-bound) goal setting techniques.
Additionally, leaders can encourage employees to consistently track their progress towards their individual goals and celebrate successes along the way.
Effective goal setting at work relies on continuous improvement, personal development, and seeking feedback to enhance performance and growth.
Encouraging Continuous Improvement And Growth
Continuous improvement and growth are essential components of effective goal setting at work. It's important to consistently strive for self-improvement, learning, and personal development as a means to achieve your goals.
One way to encourage continuous improvement is by seeking feedback from colleagues or mentors on how you can improve your performance. This feedback provides valuable insights into areas where you can make changes, learn new things and grow professionally.
Additionally, taking courses or attending workshops related to your field of expertise can help broaden your knowledge base while also keeping you up-to-date with industry trends.
Ensuring Alignment With Organizational Objectives
To effectively set goals, it's important to ensure that they align with the objectives of your organization. By doing this, you can be sure that your efforts are contributing to the overall success of the company.
Start by understanding what your organization is trying to achieve and how you fit into that plan. This will help you identify specific areas where you can make a difference and set relevant goals.
For example, if one of your company's objectives is to increase customer satisfaction, you could set a goal for improving response times to customer inquiries or implementing a new system for tracking feedback.
Remember that setting SMART (specific, measurable, achievable, relevant and time-bound) goals will help ensure alignment with organizational objectives because they provide clear direction on what needs to be accomplished and when.
Fostering Collaboration And Accountability
Fostering collaboration and accountability is key to effective goal setting in any workplace. Collaborating with colleagues enables the sharing of ideas, skills, and knowledge, leading to increased productivity and better outcomes.
When working collaboratively, it's important to be accountable for your own contributions towards achieving a shared goal.
To foster collaboration and accountability in the workplace, consider implementing team-building activities that encourage open communication and trust among colleagues.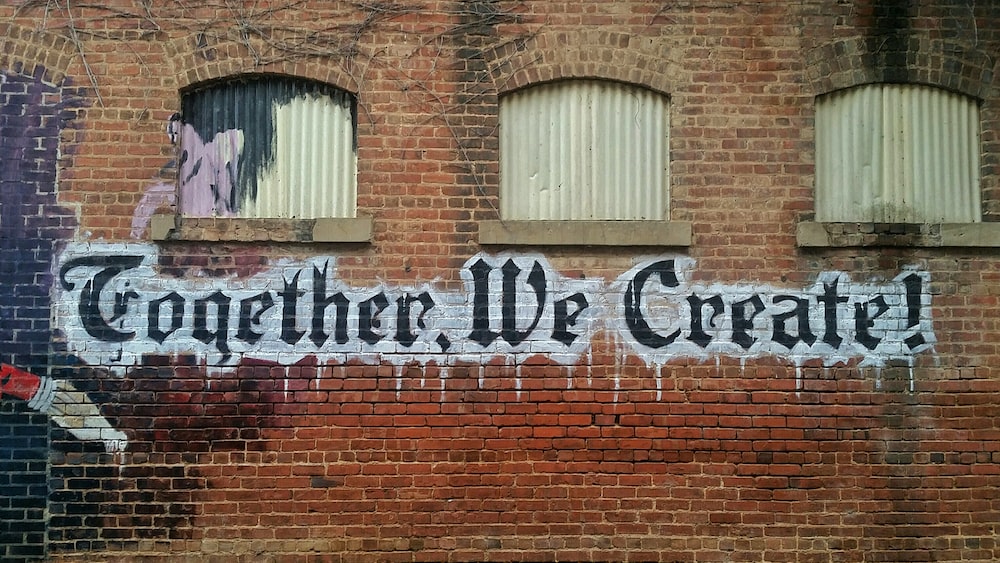 Celebrate successes as a team by acknowledging individual contributions towards team goals. Regular check-ins can also promote transparency and keep everyone informed about progress made towards set goals while holding individuals accountable for their roles in ensuring success.
Celebrating Successes And Learning From Failures
When working towards achieving our goals, it's important to celebrate the successes we have along the way. Celebrating our achievements keeps us motivated and gives us a sense of pride in what we've accomplished.
However, it's equally important to learn from our failures and mistakes. By reflecting on what went wrong, we can identify areas for improvement and adjust our strategies accordingly.
This mindset of continuous learning and growth is key to effective goal setting and personal development.
FAQs:
1. What are some effective strategies for goal setting in the workplace?
Effective strategies for goal setting include creating specific, measurable, achievable, relevant and time-bound (SMART) goals that align with company objectives and individual performance metrics. It's also important to break down larger goals into smaller milestones and regularly track progress.
2. How can individuals stay motivated when working towards their goals?
Individuals can stay motivated by visualizing the end result of achieving their goals, seeking support from colleagues or mentors, celebrating small wins along the way, focusing on growth rather than perfection and continuously re-evaluating and adjusting their approach as needed.
3. Why is it important to have inspiring examples of successful goal setting in the workplace?
Inspiring examples of successful goal setting can provide motivation and insight into how others achieved success in similar situations or industries. They can also serve as a source of inspiration for new ideas or approaches to achieving personal or team objectives.
4. Should an employee's personal career aspirations be considered when setting work-related goals?
Yes, an employee's personal career aspirations should be taken into consideration when setting work-related goals as they often align with long-term company objectives while giving employees a sense of purpose in their role. This approach leads to higher engagement levels among employees which ultimately drives positive results for both parties involved – business and workforce performance improvements respectively
Conclusion
In conclusion, effective goal setting at work is essential for personal growth and organizational success. By utilizing smart techniques, prioritizing goals, tracking progress, and celebrating successes, individuals can achieve their ambitions while contributing to the larger mission of their workplace.
From improving customer satisfaction to supporting professional development, there are endless inspiring examples of achievable workplace goals. By fostering a culture of continuous improvement and growth through effective goal setting strategies and tips highlighted today one can unlock unlimited potential.
I wish you the best! Fabian.
Share with your Friends: