10 Essential Goals For College Success: Unlock Your Potential
Embarking on the college journey is an exciting yet challenging experience. One crucial aspect of navigating this new chapter in life and setting yourself up for success involves creating SMART (Specific, Measurable, Attainable, Relevant, Time-Bound) goals.
With a focus on academic achievement, personal development, and career readiness, setting these objectives can truly transform your college experience. In this blog post, we'll explore 10+ smart goals specifically designed for college students like you to achieve unparalleled success in both education and future endeavors.
Key Takeaways
Setting SMART goals as a college student is crucial for achieving academic success and personal growth.
Examples of SMART goals for college students include maintaining a certain GPA, participating in leadership programs, securing internships, joining clubs related to their major, developing time management skills, engaging in community service, building professional networks and portfolios or resumes.
Implementing these goals requires breaking down long – term targets into achievable steps while creating an action plan schedule that can be followed. Accountability from mentors or support systems is essential in celebrating accomplishments on this journey towards success.
The Importance Of Setting SMART Goals For College Students
Setting SMART (Specific, Measurable, Attainable, Relevant, Time-Bound) goals for college students is essential for achieving success in their academic and personal lives.
By identifying clear objectives that are both realistic and challenging, students can focus their efforts and make progress towards their desired outcomes. Without such goals in place, it's easy to become overwhelmed by competing demands on time and energy – leading to frustration and a sense of aimlessness.
Incorporating the SMART guidelines into your goal-setting approach can significantly increase your chances of achieving your objectives and enhancing personal growth.
Specific, Measurable, Attainable, Relevant, Time-Bound
As a college student striving for success, it's crucial to set goals that follow the SMART criteria – Specific, Measurable, Attainable, Relevant, and Time-Bound. Incorporating the SMART guidelines into your goal-setting approach can significantly increase your chances of achieving your objectives and enhancing personal growth. Here are some examples of how you can apply the SMART criteria to each goal:
Specific: Be clear and precise about what you want to achieve. Instead of setting a vague goal like "improve my GPA," specify which courses you'd like to improve in and by how much.
Measurable: Track your progress by quantifying your goals. For example, if you wish to improve time management skills, measure the number of tasks completed within certain deadlines or monitor how long it takes to complete assignments.
Attainable: Set realistic goals that challenge you but remain achievable given your current situation and available resources. If you have never played an instrument before, setting a goal to become an expert in three months might not be attainable.
Relevant: Your goals should align with your overall academic and personal objectives. Make sure they are meaningful and relevant to your desired future path or career aspirations.
Time-Bound: Establish a timeframe for achieving each goal to maintain motivation and focus on performance metrics that enable steady progress towards meeting those deadlines.
By incorporating these aspects into your college-focused SMART goals, you're more likely to excel academically, refine valuable life skills, strengthen personal development, and ultimately position yourself for a successful career after graduation.
10+ Examples Of SMART Goals For College Students To Achieve Success
Maintaining a certain GPA: Aim for a specific grade point average each semester to stay on track towards graduation and academic success.
Participating in a leadership program: Joining a leadership program on campus can help develop valuable skills and enhance your resume.
Securing an internship in their desired field: Gain real-world experience and make connections by securing an internship related to your major or career aspirations.
Joining a club or organization related to their major: Joining organizations related to your major can provide opportunities for networking, learning, and leadership development.
Improving time management skills: Learn how to prioritize tasks, minimize distractions, and improve efficiency through better time management practices.
Engaging in community service: Giving back to the community not only benefits others but also provides opportunities for personal growth and networking.
Developing a professional network: Connect with peers, professors, alumni, and professionals in your desired industry to build relationships that may lead to future job opportunities.
Learning a
Maintaining A Certain GPA
As a college student, maintaining a certain GPA is an essential goal for achieving academic success. It provides a benchmark for your academic performance and helps you prioritize your studies.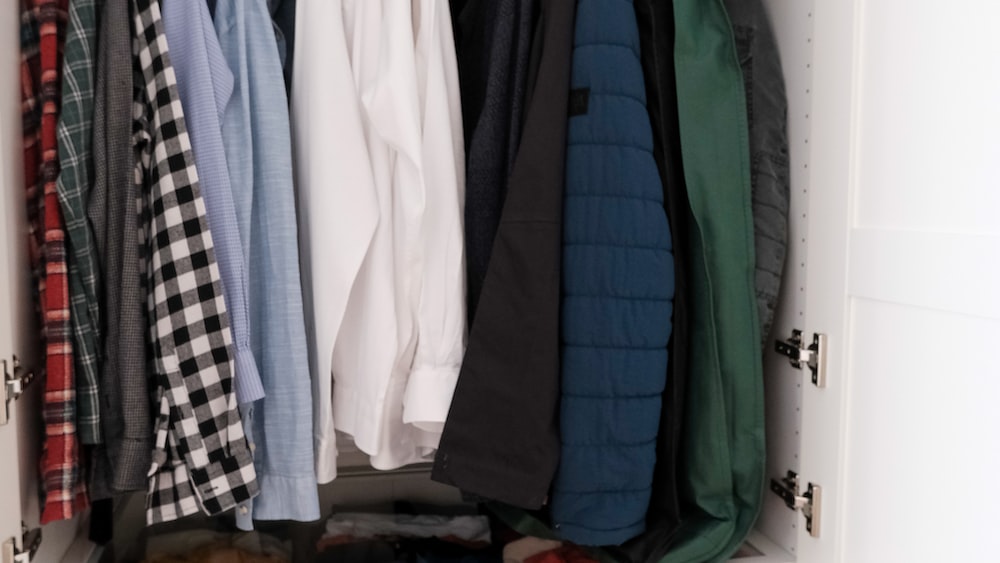 To set this SMART goal, start by identifying the specific GPA you want to maintain for the semester or academic year. Make sure it's measurable and achievable based on your current grades and course workload.
Next, assess what steps are needed to achieve this goal, such as attending office hours of professors, setting aside enough time to study each subject area evenly across the week.
By maintaining an excellent GPA throughout college education program, students will strengthen their chances of being accepted into advanced degree programs or landing employment opportunities upon graduation while also building good work ethics that they can carry forward into future endeavors.
Participating In A Leadership Program
One of the best ways to stand out from your peers and demonstrate your leadership skills is by participating in a leadership program as a college student.
These programs offer opportunities to improve communication, decision-making, problem-solving, and team-building skills that are essential for success both academically and professionally.
As someone who has participated in such programs myself, I can attest to their value firsthand. Not only did I gain valuable experience leading my peers through various challenges and projects, but I also learned how to inspire others to achieve their full potential.
Securing An Internship In Their Desired Field
If you want to gain practical work experience, securing an internship in your desired field is a great way to do it. It can provide you with the opportunity to apply the theoretical knowledge you've learned in class and develop skills that will be invaluable for your future career.
To make this goal SMART, start by researching potential internships related to your major or career aspirations.
Once you have secured an internship, make sure that you are fully committed and engaged during your time there. Be proactive about seeking out opportunities for growth and development, take initiative on projects, and ask questions of colleagues and mentors whenever possible.
Joining A Club Or Organization Related To Their Major
When it comes to achieving success in college, joining a club or organization related to your major can be a game-changer. Not only does it provide opportunities for networking and professional development, but it also allows you to connect with like-minded peers who share similar goals and interests.
For example, if you're pursuing a degree in marketing, joining the Marketing Club on campus could provide hands-on experience working on campaigns and projects. This kind of involvement not only looks great on a resume but also helps develop critical thinking skills which will come in handy when working independently or tackling other academic challenges.
Improving Time Management Skills
You know that feeling when it seems like there just aren't enough hours in the day? Between attending class, studying, working, and maintaining a social life, college can be overwhelming.
That's why improving your time management skills is crucial for success! Setting specific goals to manage your time effectively will ensure you stay on top of your responsibilities while still making room for personal growth.
For example, setting aside dedicated study times each week or using a planner to map out assignments and deadlines can help you prioritize tasks and avoid last-minute cramming sessions.
Additionally, taking breaks throughout the day to recharge can improve focus and productivity.
Engaging In Community Service
Engaging in community service is a great way to not only give back but also develop crucial skills for your personal and professional growth. Community service can take many forms, such as volunteering at local events, fundraising for charity organizations or even participating in international service trips.
Moreover, community service allows you to make connections outside of your normal social circle and broadens your perspective by exposing you to new experiences and people.
It's an excellent opportunity to network with professionals who share similar interests as yours and could potentially offer mentorship opportunities that may lead to internships or job offers later on.
Developing A Professional Network
One of the most important things you can do as a college student is start developing your professional network. This means building relationships with people in your field or industry who can offer guidance, mentorship, and job opportunities down the line.
Networking events and career fairs are great places to start making connections, but don't forget about social media platforms like LinkedIn where you can connect with professionals from around the world.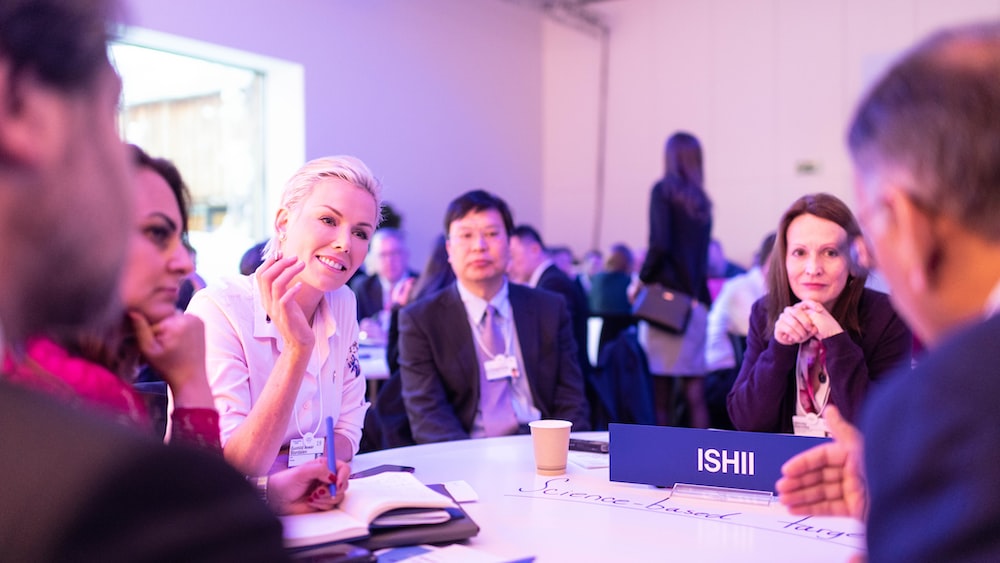 Don't be afraid to reach out to someone you admire or respect in your field – send them a message introducing yourself and expressing interest in connecting further. Building a strong professional network takes time and effort, but it's worth it in the long run for both personal growth and career success.
Plus, having a solid network will give you access to new opportunities that may not have been available otherwise.
Learning A New Skill Or Language
Learning a new skill or language can greatly benefit college students in their personal and professional development. Whether it's picking up coding, learning a new instrument, or becoming fluent in a second language, taking on this type of challenge can improve cognitive function and expand your communication abilities.
To set achievable goals when it comes to learning a new skill or language, start with something small like memorizing vocabulary words or basic chords on an instrument. As you progress, consider enrolling in classes or finding resources online to aid in your growth.
Establishing clear objectives that align with honor status requirements is crucial for achieving academic excellence.
Graduating With Honors
If you're like me, achieving academic excellence is always top of mind. Graduating with honors is one way to demonstrate your dedication to your studies and stand out among your peers.
To achieve this goal, it's important to establish clear objectives that align with the requirements for achieving honor status at your school.
In addition to meeting these academic requirements, pursuing extracurricular activities and taking on leadership roles can also enhance your candidacy for graduating with honors.
By participating in organizations related to your major or volunteering in the community, you demonstrate not only a commitment to personal growth but also an ability to balance multiple responsibilities successfully.
Tips For Achieving SMART Goals
To achieve your SMART goals, break down long-term objectives into achievable steps, create a schedule that works for you, seek accountability through a mentor or support system, and celebrate milestones and accomplishments.
Breaking Down Long-term Goals Into Achievable Steps
When it comes to achieving long-term goals, breaking them down into smaller, achievable steps is key. It can be intimidating to tackle a large goal all at once, which often leads to procrastination and frustration.
For example, let's say your long-term goal is to graduate with honors. Instead of focusing solely on the end result, break it down into smaller tasks such as attending office hours regularly or aiming for a certain GPA each semester.
Remember that not every step needs to be huge – sometimes the small wins can keep us motivated.
Creating A Schedule And Sticking To It
When it comes to achieving your goals, creating a schedule and sticking to it is essential. Creating a routine not only helps you manage your time but also ensures that tasks are completed efficiently and effectively.
For instance, if one of your goals is to maintain a certain GPA or graduate with honors, you need to create an academic schedule that reflects the amount of study time required for each class.
Allocating time for each task creates a sense of structure in your day-to-day life and can help improve productivity by reducing procrastination or last-minute cramming.
Seeking Accountability Through A Mentor Or Support System
When pursuing our goals, it can be easy to become overwhelmed or discouraged. That's where the help of a mentor or support system comes in handy. These individuals provide accountability and guidance as we work towards achieving our SMART goals.
A mentor can offer valuable insight based on their own experience in your field of interest while a supportive community can encourage and motivate us when we feel stuck or unsure.
Seek out these resources early on in your college career to make the most of them throughout your academic journey.
Celebrating Milestones And Accomplishments
When you set SMART goals for yourself, it's important to not only focus on the end result but also celebrate the small victories along the way.
Celebrating milestones and accomplishments serve as a motivator that keeps us going towards our aspirations.
Celebrating milestones allows you to appreciate how far you have come and boosts confidence in achieving future objectives. You can treat yourself by doing something fun or buying something simple.
It could be a fancy dinner at your favorite restaurant, indulging in a self-care activity such as going for a massage or simply taking some alone time with your favorite book/movie/show.
FAQs:
1. What are some examples of smart goals for college students to achieve success?
Some smart goals for college students include achieving a specific GPA, participating in a certain number of extracurricular activities each semester, completing an internship or research project, and developing strong time management skills.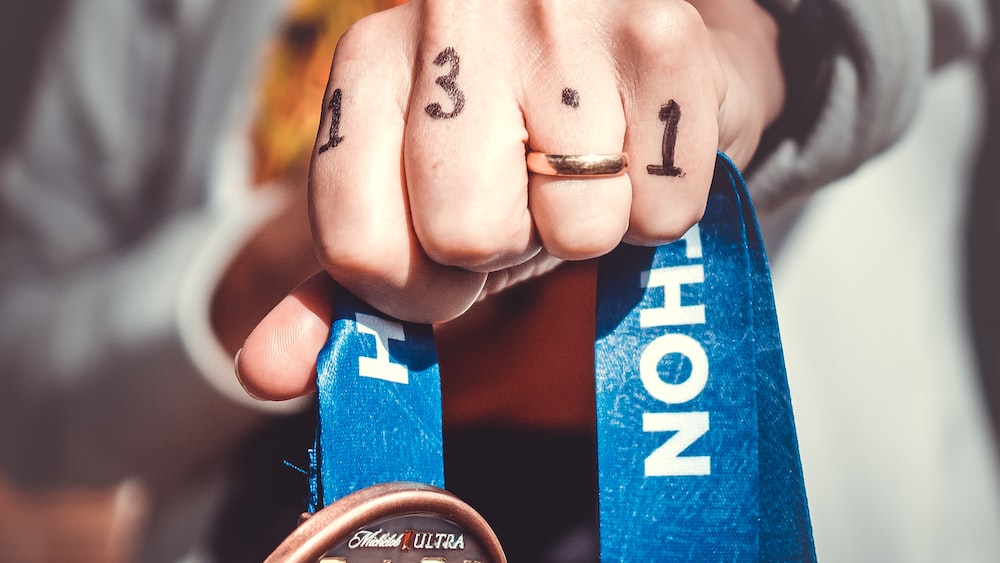 2. How can setting smart goals help college students achieve success?
Setting smart goals allows college students to focus on specific objectives that can help them develop new skills, work more efficiently and effectively towards their academic or career aspirations, and prioritize the most important tasks to achieve their desired outcomes.
3. What are some tips for creating effective goal-setting strategies as a college student?
College students should make sure their goals align with their passions and long-term plans while also being realistic about what they can accomplish within the given timeframe. Breaking down larger goals into smaller steps or milestones can also help keep progress on track over time.
4. Should I share my educational goals with others or keep them private?
Sharing your educational goals with trusted friends, family members or mentors may be beneficial as it provides accountability support when needed but ultimately this decision depend upon your personal preference!
Conclusion: The Importance Of SMART Goals For College Students To Achieve Success
In conclusion, setting SMART goals is crucial for college students to achieve success in their academic endeavors and beyond. By establishing specific, measurable, attainable, relevant, and time-bound objectives, you can prioritize your personal growth and career readiness with greater motivation and study habits.
The 10+ examples outlined above provide a range of options for goal setting related to maintaining a certain GPA, joining clubs or organizations related to your major, improving time management skills, engaging in community service, building professional networks and portfolios or resumes as well as graduating with honors.
I wish you the best! Fabian.
Share with your Friends: