10 Good Self Care Habits for a Healthy Mind and Body
In today's fast-paced world, self-care has become more important than ever for maintaining a healthy mind, body, and soul. As we juggle our personal and professional lives, it is easy to overlook our own well-being.
That's why we've compiled these 10 Good Self-Care Habits to help you nourish your mental, physical, and emotional health – paving the way for a happier and more balanced life.
Key Takeaways
Self-care is important for maintaining a healthy mind, body, and soul in our fast-paced world.
Incorporating 10 self – care habits like getting enough sleep, exercising regularly, practicing mindfulness and meditation, eating a balanced and nutritious diet, staying hydrated, prioritizing personal hygiene, connecting with nature, engaging in creative activities, practicing gratitude and forgiveness can significantly improve overall wellness.
Setting boundaries and cultivating a positive mindset through self-compassion are also crucial steps towards achieving optimal well-being.
Remember to start small but be consistent in your efforts – the benefits of prioritizing self-care will be well worth it!
The Importance Of Self-Care For A Healthy Mind, Body, And Soul
In today's fast-paced and demanding world, prioritizing self-care is more important than ever for maintaining a healthy mind, body, and soul. It's easy to get caught up in the race of fulfilling our daily responsibilities while forgetting to take time out for ourselves.
Self-care plays an integral role in balancing our mental health and overall well-being. By dedicating time to engage in activities that nourish our bodies and minds on a regular basis, we can significantly improve our mood and decrease anxiety levels.
For example, incorporating exercise into your routine increases endorphin production within the body – a hormone known for its positive effect on mood regulation.
Moreover, nurturing your spiritual side through gratitude journaling or connecting with nature enables you to find inner peace and strength amidst life's challenges. Building strong social connections by spending time with loved ones fosters emotional support networks necessary during difficult times.
So how does one start integrating self-care habits into their lives? The answer lies in creating sustainable routines tailored specifically towards personal preferences which ultimately contribute towards holistic well-being: mind,body,and soul
Top 10 Self-Care Habits For A Healthy Lifestyle
To achieve a healthy mind, body and soul, there are 10 self-care habits that you must incorporate into your daily routine. From getting enough sleep to practicing gratitude and forgiveness, these habits will help you stay balanced and fulfilled in all aspects of life.
Get Enough Sleep
Getting enough sleep is essential for a healthy mind, body, and soul. It gives our bodies the time it needs to rejuvenate, rebuild and recharge for the day ahead.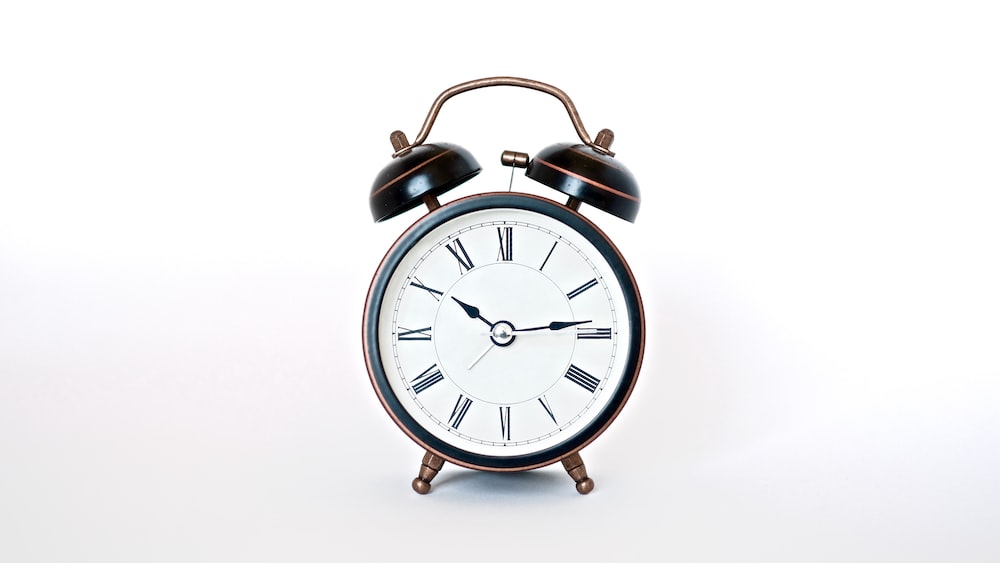 Lack of sleep affects our mental clarity, mood, productivity levels, and overall health. To ensure quality sleep every night try going to bed at the same time each evening and waking up at the same time each morning.
This routine helps regulate your circadian rhythm.
If you find yourself struggling with getting quality sleep there are plenty of techniques available that can help improve your sleeping habits such as yoga or meditation which calm our bodies and minds down making it easier for us to fall asleep. The simple act of taking deep breaths in a quiet area calms us by engaging with our parasympathetic nervous system allowing ourselves ti focus and feel more relaxed preparing ourselves better for a good night's rest.
Exercise Regularly
Taking care of your body through exercise is essential for maintaining physical and mental well-being. Regular exercise can help you manage stress, improve mood, increase energy levels, and reduce the risk of chronic diseases.
The good news is that you don't have to spend hours at the gym or engage in high-intensity workouts to reap the benefits of exercise.
When we move our bodies regularly, we release endorphins that boost our mood and create a sense of overall well-being. Exercise also promotes better sleep habits and improves cognitive function by increasing blood flow to the brain.
Committing to a regular workout routine not only benefits your physical health but also helps maintain a positive outlook on life.
Practice Mindfulness And Meditation
If you're looking for a way to reduce stress and anxiety, practicing mindfulness and meditation can be incredibly helpful. Mindfulness is the act of being present in the moment, without judgment or distraction.
By incorporating these practices into your daily routine, you can improve your mental clarity and emotional well-being. One simple technique is to devote just 10 minutes each day to quiet reflection or guided meditation exercises.
For example, try finding a peaceful spot outdoors where you can sit quietly for several minutes each morning before starting work. Close your eyes and focus on breathing deeply as you listen to the sounds of nature around you.
You might also consider enrolling in a yoga class that incorporates mindfulness techniques into their routines – this will provide an opportunity for regular practice while also helping build strength and flexibility in your body.
Eating A Balanced And Nutritious Diet
Taking care of your body means nourishing it with the right foods. Eating a balanced and nutritious diet is essential for optimal health. It's important to eat a variety of nutrients including carbohydrates, proteins, healthy fats, vitamins and minerals that help to fuel our bodies.
Try incorporating vegetables such as broccoli or spinach into your meals, along with lean protein sources like chicken or fish.
Remember that balance is key when it comes to nutrition – enjoy all foods in moderation and listen to your body's hunger and fullness cues.
Hydrate Your Body
Drinking enough water is crucial for maintaining a healthy body and mind. Dehydration can lead to fatigue, headaches, and even mood changes. Aim to drink at least 8 glasses of water per day or more if you are engaging in physical activity or live in a hot climate.
You can also incorporate other hydrating beverages such as herbal tea or coconut water into your daily routine.
In addition to drinking water, eating fruits and vegetables with high-water content such as cucumbers, melons, and grapefruits can also contribute to hydration levels. Remember that staying hydrated not only benefits your physical health but also supports cognitive function and emotional well-being by reducing stress on the body and brain.
Prioritize Personal Hygiene
It's easy to get caught up in the hustle and bustle of our daily lives and neglect personal hygiene, but taking care of ourselves can have a huge impact on our overall well-being.
Prioritizing hygiene means making sure we are keeping ourselves clean and healthy both physically and mentally.
When we prioritize personal hygiene, it not only helps us feel fresh and clean but also boosts our confidence levels. When we take pride in how we look and smell, it can positively affect how others perceive us as well.
It's important to note that good personal hygiene habits should be accessible to everyone regardless of their circumstances or abilities.
Incorporating self-care into our daily routines takes effort but prioritizing even small acts like maintaining good personal hygiene can make a big difference in how we feel about ourselves on a daily basis.
Connect With Nature
Connecting with nature is a vital part of our self-care routine. Spending time outside in the fresh air and surrounded by natural beauty has numerous benefits for our mental, physical, and emotional health.
Research shows that spending as little as 20 minutes a day in nature can significantly boost our mental health and well-being. So why not make it a regular practice to disconnect from technology for a bit each day and connect with the world around you? Go for a run or bike ride on scenic trails near your home or take an outdoor yoga class at your local park.
You could also try gardening, birdwatching or simply lying down on the grass under blue skies while breathing deeply.
Engage In Creative Activities
Engaging in creative activities can be a great way to unwind and take care of your mental health. Whether it's painting, writing, or playing an instrument, tapping into your creativity allows you to express yourself and release any pent-up emotions.
For me personally, I love to write in my journal as a way to process my thoughts and feelings. It helps me gain perspective on the things that are bothering me and reminds me of all the good things in my life.
One of the most powerful self-care habits is practicing gratitude and forgiveness.
Practice Gratitude And Forgiveness
One of the most powerful self-care habits that can bring more happiness and positivity into your life is practicing gratitude and forgiveness.
Taking time to appreciate and express gratitude for all the good things in your life, no matter how small they may seem, can help shift your focus from negativity to positivity.
In addition to expressing gratitude, it's also important to practice forgiveness as part of your self-care routine. Forgiveness doesn't mean forgetting or condoning hurtful behavior, but rather releasing negative feelings towards those who have wronged you.
Holding onto anger and resentment only hurts yourself in the long run. By forgiving others (and yourself), you can free up mental space for positive thoughts and emotions.
Set Boundaries
Setting boundaries is an essential component of self-care that is often overlooked. It involves creating clear and healthy limits around our time, energy, and emotional capacity to maintain a healthy balance in our lives.
To set boundaries effectively, start by identifying areas in your life where you may be feeling overwhelmed or taken advantage of. This could include work obligations, family responsibilities, or social commitments.
Once identified, communicate your needs clearly and assertively to those involved in these areas of your life. For example, if you feel overworked at the office, speak with your supervisor about adjusting your workload or delegating tasks when necessary.
Self-Care Practices For The Mind, Body, And Soul
For the mind, practice yoga to find peace and balance. For the body, take a warm bath to ease sore muscles and promote relaxation. Spend time in nature by going for a walk or hike to rejuvenate your soul.
Practice Yoga
Yoga is a fantastic self-care practice for your mind, body, and soul. It's an ancient form of exercise that helps you improve your physical strength, flexibility, balance and mental focus.
Yoga takes you on a journey within yourself through the use of postures or "asanas," breath work or "pranayama" and meditation.
There are different types of yoga practices suited to people with varying levels of fitness abilities. As a beginner, start with gentle classes like Hatha yoga before moving onto more challenging forms like Ashtanga or Vinyasa yoga styles.
You don't need expensive equipment but will need a comfortable mat to prevent slipping during poses.
Take A Warm Bath
When it comes to self-care, taking a warm bath can be a soothing and relaxing habit. After a long day or week of work, our bodies can feel tense and worn out.
While you soak in the warmth, take deep breaths in through your nose and out through your mouth. Release any tension you might be feeling by intentionally relaxing each muscle group from head to toe.
You could even play some calming music or read an inspiring book as you unwind in the tub.
Go For A Walk Or Hike
Going for a walk or hike is an excellent way to incorporate self-care into your daily routine. It's an opportunity for you to disconnect from the stresses of everyday life and reconnect with yourself and nature.
Walking or hiking also helps improve physical health by boosting cardiovascular fitness, strengthening muscles, and increasing flexibility.
Getting outside can be very therapeutic too as it gives us the chance to enjoy nature's beauty. Connecting with nature allows our minds to slow down, increases creativity and productivity whilst reducing negative thoughts.
Listen To Music
Listening to music is a simple yet effective way to incorporate self-care into your daily routine. Whether you prefer classical, rock or pop, music has the power to soothe and uplift our mood.
Research shows that listening to pleasant tunes can help reduce stress and anxiety levels by lowering cortisol – a hormone associated with stress.
During stressful moments or while trying to unwind before bed, try creating a playlist of calming tunes that relaxes your body and mind. A slow-tempo instrumental piece can help ease tension in the shoulders and promote relaxation leading up to sleep.
And when feeling low or needing an energy boost, upbeat or motivational songs can shift your focus towards positivity and reignite one's motivation.
Spend Time With Loved Ones
One of the most important aspects of self-care is spending time with loved ones. It's easy to get caught up in our own routines and forget about the people who matter most in our lives, but making time for them can have a significant impact on our mental and emotional well-being.
Spending quality time with loved ones can also be a way to practice self-reflection and gain perspective. Talking through issues or sharing stories with someone we trust can help us process difficult emotions or situations.
Additionally, maintaining healthy relationships is an important part of overall wellness – studies show that individuals who have strong social support networks are more resilient when facing challenges.
Learn A New Skill
Learning a new skill is not only a great way to improve your knowledge and abilities, but it can also have major benefits for your mental health and well-being. Engaging in activities that challenge you mentally can help keep your brain sharp and stave off cognitive decline.
It can also give you a sense of accomplishment and boost your self-confidence.
There are countless skills out there worth learning, from cooking or woodworking to speaking a new language or playing an instrument. The important thing is to choose something that interests you personally – if you're passionate about what you're learning, it will be easier to stay motivated and stick with it over time.
Plus, the mere act of trying something new can be very rejuvenating for the soul, especially if it takes you outside of your comfort zone.
Volunteer
Volunteering is an amazing way to care for yourself while also helping others. By volunteering, you can gain a sense of purpose and fulfillment, which is key for maintaining good mental health.
It's also a great opportunity to connect with your community and meet new people who share the same values as you.
When I started volunteering at my local animal shelter, I found that spending time playing with the animals helped me feel more relaxed and less stressed out. It also gave me a chance to practice kindness and compassion towards myself and others.
Volunteering doesn't have to take up too much of your time either – even just an hour or two per week can make a big difference in someone else's life, as well as your own.
Excessive screen time can have negative effects on our mental health and productivity.
Limit Screen Time
We all know how easy it is to get sucked into our screens, whether that's scrolling through social media or binge-watching the latest TV show. However, excessive screen time can have negative effects on our mental health and productivity.
By setting boundaries around your technology use, you can improve your sleep quality, reduce eye strain and headaches, increase mindfulness, and boost creativity.
Instead of mindlessly scrolling before bed or during breaks at work, try reading a book or going for a walk outside.
Practice Deep Breathing
Deep breathing is one of the simplest self-care practices you can do anytime and anywhere. When we practice deep breathing, it helps us relax our bodies, calm our minds, and reduce stress levels.
When I feel anxious or overwhelmed, I take a few minutes to practice deep breathing. It helps me feel centered and grounded and allows me to approach challenging situations with more clarity and focus.
You can try practicing deep breathing throughout the day as part of your routine or whenever you need it most.
Connect With A Higher Power
Connecting with a higher power can mean different things to different people. For some, it's practicing their religion; for others, it's spending time in nature and feeling connected to something bigger than themselves.
Incorporating prayer or meditation into your daily routine is one way of connecting with a higher power. Spending just a few minutes each day in quiet reflection or expressing gratitude has been shown to reduce stress levels and improve overall well-being.
Additionally, finding a community that shares similar beliefs can provide social support and further enhance feelings of connection and belonging.
Tips For Incorporating Self-Care Into Your Daily Routine
To make self-care a regular part of your life, start by creating a self-care plan and prioritizing it every day. Begin with small changes, be consistent, treat yourself with kindness and compassion, and remember that taking care of yourself is not selfish but necessary for your overall well-being.
Create A Self-care Plan
Creating a self-care plan is an important step in taking control of your overall well-being. It involves setting aside time and energy to prioritize activities that will improve your physical, mental, and emotional health.
To get started, think about what activities make you feel rejuvenated and relaxed. Maybe it's going for a walk outdoors or practicing yoga.
Additionally, consider incorporating healthy eating habits into your plan by choosing nutritious meals and snacks throughout the day. Take the time to reflect on what self-care practices work best for you and tailor your plan accordingly.
Remember, creating a self-care plan doesn't have to be complicated nor expensive – it can simply involve small changes that will make a big impact over time.
Start Small And Gradually Add Practices
When it comes to incorporating self-care into your daily routine, it's important to start small and build up gradually. It can be overwhelming to try to make multiple big changes at once, so instead focus on one or two habits that are manageable for you right now.
For example, if you're struggling with getting enough sleep, start by committing to a consistent bedtime each night.
Remember that progress is not always linear and there may be setbacks along the way. Be patient with yourself and celebrate even small successes. Additionally, don't be afraid to switch up your self-care routine if something isn't working for you or if you find a new practice that feels better suited for your needs.
It's important to remember that taking care of yourself should always remain a priority, even during hectic times.
Prioritize Self-care, Even On Busy Days
It can be easy to put self-care on the back burner when life gets busy. But it's important to remember that taking care of yourself should always remain a priority, even during hectic times.
One way to prioritize self-care is by scheduling time for it in your daily routine, just like you would for any other task.
Another helpful tip is to have a few self-care activities handy that don't require much time or effort but still provide rejuvenation and relaxation. For example, taking short breaks throughout the day to stretch and take deep breaths can help reduce stress levels and increase focus.
Additionally, having healthy snacks readily available at all times (such as nuts, fruits and vegetables) can ensure you are fueling your body with nutrients even on the busiest days.
Practice Consistency
Consistency is key when it comes to self-care. Making a commitment to yourself and sticking with it can have a positive impact on your overall well-being.
Whether it's exercising regularly, meditating daily or drinking enough water, the key is to make self-care a habit and part of your routine.
For example, if you're trying to exercise more often, start small with just 10 minutes a day and gradually increase as you get comfortable with the routine. Doing something every day will make it easier for it to become automatic and eventually a natural part of your life.
Remember that consistency doesn't mean perfection – some days might be harder than others but staying committed will help create healthy habits over time.
Treat Yourself With Kindness And Compassion
It's important to be kind and compassionate with yourself as you practice self-care. Remember that the journey towards a healthy mind, body, and soul is not always easy, and it's okay to stumble along the way.
One way to show compassion for yourself is by practicing positive self-talk. Instead of criticizing or putting down ourselves, we can choose to speak kindly about ourselves and offer words of encouragement.
FAQs:
1. What are some easy self-care habits to incorporate into my daily routine?
Some easy self-care habits to incorporate include getting enough sleep, eating a balanced diet, engaging in physical activity, spending time outside in nature and practicing mindfulness or meditation.
2. How can I make sure I am taking care of my mental health?
Prioritize activities that promote good mental health such as counseling or therapy sessions, regular exercise that promotes endorphin production and time spent with friends and family members who support your well-being instead of draining it.
3. Why is hydration important for self-care?
Staying hydrated is essential for maintaining good physical health including digestion, skin repair and toxin removal from the body's systems which can all have a significant impact on your mood and overall energy levels throughout the day.
4. How can setting boundaries improve my self-care practice?
Setting boundaries around work/life balance by learning to say "no" when needed helps reduce stress levels while ensuring individuals have time dedicated towards their own personal interests (i.e., hobbies) downtime before being overwhelmed either physically/emotionally again later down-the-road . This approach requires prioritizing one's wellbeing rather than putting oneself last – something many people feel guilty doing but ultimately leads towards healthier outcomes overall!
Conclusion
Incorporating self-care habits into your daily routine is essential for maintaining a healthy mind, body, and soul. Prioritizing adequate rest, regular exercise, mindfulness practices, nutritious meals and hydration are all important steps towards achieving overall wellness.
By setting boundaries and practicing gratitude and forgiveness, you can also cultivate a positive mindset. Remember to treat yourself with kindness and compassion as you embark on this journey of self-improvement.
I wish you the best! Fabian.
Share with your Friends: