18 Essential Work Habits Guaranteed to Propel You Forward
In today's fast-paced and competitive world, achieving success in your career and personal growth requires more than just talent and hard work. It demands the cultivation of essential habits that pave the way for a fulfilling professional journey.
In this blog post, we will explore 18 crucial work habits that can transform your work ethic, skyrocket productivity, foster collaboration, and ultimately help you level up in both your career and personal life.
Key Takeaways
Developing essential work habits is crucial for success in both personal growth and career advancement.
Good work habits include time management, organization, dedication, effective communication skills, problem-solving ability, self-discipline and focus, collaboration and teamwork, embracing feedback and constructive criticism as well as continuous learning.
These habits contribute to professional development and foster innovation, creativity, and productivity while improving team morale. They also help build strong relationships with colleagues and industry professionals leading to new opportunities for personal growth.
To achieve these goals effectively requires a positive attitude towards taking on challenges with a willingness to learn new things and continuously actively seeking feedback from other team members.
18 Essential Work Habits For Career And Personal Growth
Developing good work habits is vital for success in one's career, and this section will highlight 18 essential habits to cultivate:
Time Management And Punctuality
Time management and punctuality are essential work habits that can significantly impact your career and personal growth. By meticulously organizing your schedule, prioritizing tasks, and strictly adhering to deadlines, you demonstrate professionalism and a strong work ethic to both colleagues and superiors in the workplace.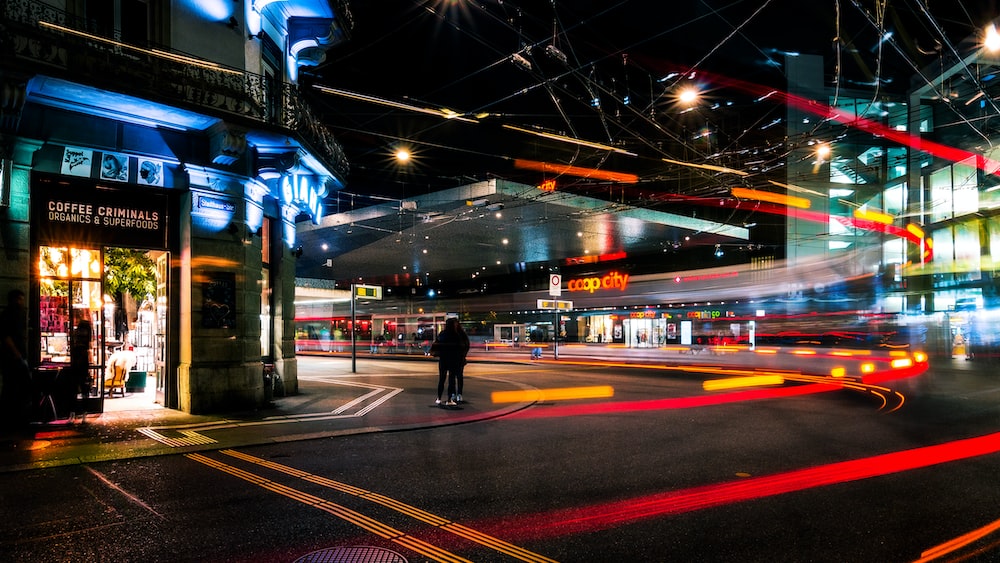 To develop this crucial habit, start by setting daily goals while also allowing leeway for unexpected events or setbacks – this will enable you to maintain an attitude of resilience during challenging times.
Make use of tools like calendars, planners or smartphone applications designed specifically for task organization; these can help keep track of important meetings or appointments as well as providing reminders so that nothing significant is missed out on.
Time management and punctuality are essential work habits that can significantly impact your career and personal growth.
Organization And Planning
Organization and planning are crucial work habits to cultivate for both career success and personal growth. By effectively organizing your tasks, you can increase your efficiency and productivity, ensuring that you have a clear roadmap of what needs to be done each day.
For example, using tools like calendars or task management apps can help in structuring your daily routines and staying focused on completing assignments within established deadlines.
Creating a long-term plan also offers a bigger picture perspective of where you want your career to progress and the steps needed to achieve those milestones.
Dedication And Hard Work
Dedication and hard work are two of the most critical components in achieving career success and personal growth. When you consistently put forth your best effort and remain focused on reaching your goals, it demonstrates to others that you are passionate about what you do, which can result in increased opportunities for advancement.
One way to cultivate a dedicated mindset is by setting realistic yet challenging goals for yourself – both short-term and long-term. Break these objectives into manageable tasks, track your progress regularly, and celebrate small victories along the way.
Additionally, consider seeking advice from experienced professionals within your field or attending workshops and conferences to stay informed of industry trends.
Adaptability And Willingness To Learn
One of the essential work habits for achieving career and personal growth is adaptability, which means being flexible in the face of change. It involves being open to new ideas and approaches, as well as having a willingness to learn.
When we are willing to learn, we seek out opportunities that can add value to our skills and knowledge base. This attitude contributes not only to professional development but also helps us create a growth mindset necessary for personal development.
Continuous learning equips us with new techniques on how best to carry out tasks effectively while boosting our confidence level at work.
Overall, cultivating these two traits goes hand-in-hand when looking for success in your career or any other aspect of life requiring growth and advancement.
Positive Attitude And Mindset
Maintaining a positive attitude and mindset is crucial for achieving career and personal growth. It can help you become more resilient in the face of challenges, more open to learning opportunities, and better equipped to handle stress.
To develop a positive attitude, start by focusing on your strengths instead of dwelling on your weaknesses. See challenges as opportunities for growth rather than obstacles that hold you back.
It's also important to adopt a growth mindset, which means believing that you can develop new skills and talents through effort and practice. This outlook allows you to embrace challenges instead of shying away from them because you know they'll help you learn something new.
Overall, having a positive attitude goes beyond just feeling good; it impacts how we interact with others in our professional life, enabling us to build strong relationships based on trust and mutual respect – another fundamental element for success in any area of life.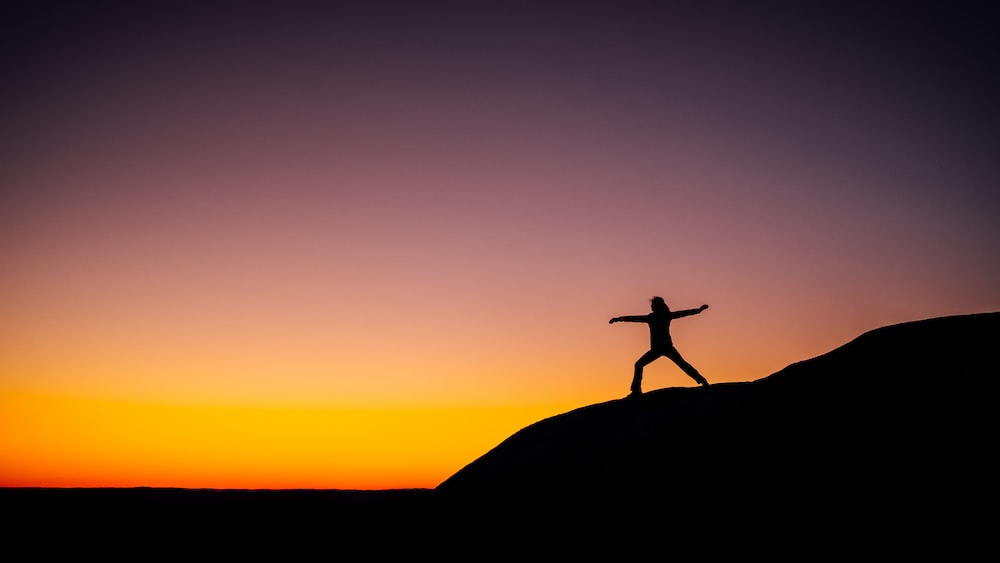 Effective Communication Skills
Effective communication skills are vital for success in many areas of life, including your career and personal relationships. It involves both verbal and nonverbal communication that contribute to how messages are perceived by others.
Incorporating active listening practices during business meetings or project updates is an essential communication habit that everyone should adopt. This habit allows you to fully understand what the other person is saying before responding.
Another critical habit is learning how to deal with conflict resolution professionally without allowing emotions to get in the way while keeping a positive attitude at all times as this creates an excellent impression on those around us.
Effective communication skills are vital for success in many areas of life, including your career and personal relationships.
Problem-solving And Critical Thinking
As you navigate through your career journey, developing strong problem-solving and critical thinking habits is crucial for success.
Being able to approach challenges with a level head and logical reasoning can set you apart from others in your field. It shows that you are adaptable and have the ability to think outside the box when needed.
Furthermore, problem-solving skills can also help improve collaboration within teams by encouraging open communication and active listening.
Accountability And Responsibility
One of the most important work habits to develop is accountability and responsibility. Being accountable for your actions and taking ownership of your mistakes shows professionalism, maturity, and integrity.
To develop accountability, it's important to set clear goals for yourself and take proactive steps to achieve them. This involves being honest with yourself about your strengths and weaknesses, seeking feedback from others, and continuously learning from both successes and failures.
You must also be willing to admit when you've made a mistake or fallen short of expectations, rather than making excuses or blaming others.
Self-discipline And Focus
Developing self-discipline and focus is critical for success in both personal growth and career aspirations. It requires consistency, diligence, and a growth mindset. Setting goals, time-blocking tasks, and adhering to deadlines are excellent ways to develop self-discipline.
You can also start by taking small steps each day toward your larger goals; this will help you achieve them more efficiently. Remember that when we feel overwhelmed or distracted, focusing on specific tasks can be challenging.
Staying focused involves minimizing distractions in our daily lives so that we can concentrate on what matters most. We should avoid multitasking since studies have shown that it reduces productivity levels significantly.
Instead of trying to do everything at once, set up routines that allow you to complete one task at a time with maximum efficiency while maintaining peak performance levels consistently.
Prioritization And Decision-making
One of the most crucial work habits for career and personal growth is prioritization and decision-making. Learning to prioritize tasks efficiently ensures that you focus on what's essential, meet deadlines, and remain productive.
Additionally, sharpening your decision-making abilities can lead to more significant opportunities for advancement in your career.
For instance, suppose you're a manager with several team members under your supervision. In that case, effective prioritization skills help ensure optimal project delivery while maintaining quality output from each team member.
Good decision-making skills would enable quick evaluation of diverse options ensuring timely delivery within budget constraints without compromising quality.
Collaboration And Teamwork
Collaboration and teamwork are essential work habits that lead to personal growth, career advancement, and job satisfaction. When you work well with others, you create synergy, cooperation, and partnership that result in better outcomes than when working alone.
Effective communication is at the core of successful collaboration and teamwork.
Employers value employees who understand the importance of collaboration as it fosters innovation, creativity, and productivity while improving team morale. A culture of efficiency, dependability punctuality will require employees who demonstrate a willingness to learn new things and continuously actively seek feedback from other team members on how they can improve their contributions to contribute towards achieving our collective goals more effectively.
Relationship Building And Networking
One of the most crucial habits for personal growth and career success is relationship building and networking. It's important to build strong relationships with colleagues, mentors, clients, and other professionals in your industry.
These relationships can lead to new opportunities, collaborations, and even friendships that can help you grow both personally and professionally.
To be successful in building strong relationships, effective communication strategies are key. You need to be proactive about reaching out to people who can provide guidance or introduce you to new contacts.
Attend networking events regularly and make an effort to connect with others through LinkedIn or email. Take time to listen actively during conversations so that you truly understand what others are saying and how they may be able to help you achieve your goals.
One of the most crucial habits for personal growth and career success is relationship building and networking.
Embracing Feedback And Constructive Criticism
One essential work habit that can lead to personal and career growth is embracing feedback and constructive criticism. Being open to receiving feedback from colleagues, supervisors, or even customers can help you identify areas for improvement and allow you to grow professionally.
Constructive criticism should be seen as an opportunity for growth rather than a personal attack.
For instance, if you receive performance evaluations with constructive feedback pointing out areas where improvements are necessary, welcome the suggestions and use them constructively in making adjustments in your work habits where needed.
Creativity And Innovation
When it comes to building essential work habits for career and personal growth, creativity and innovation should not be overlooked. In today's fast-paced world of work, the ability to find new perspectives, generate ideas, and create innovative solutions is increasingly valuable.
To develop creativity as a habit try challenging assumptions about how things need to be done. For example, trying out new ways of doing something or generating fresh ideas during brainstorming sessions.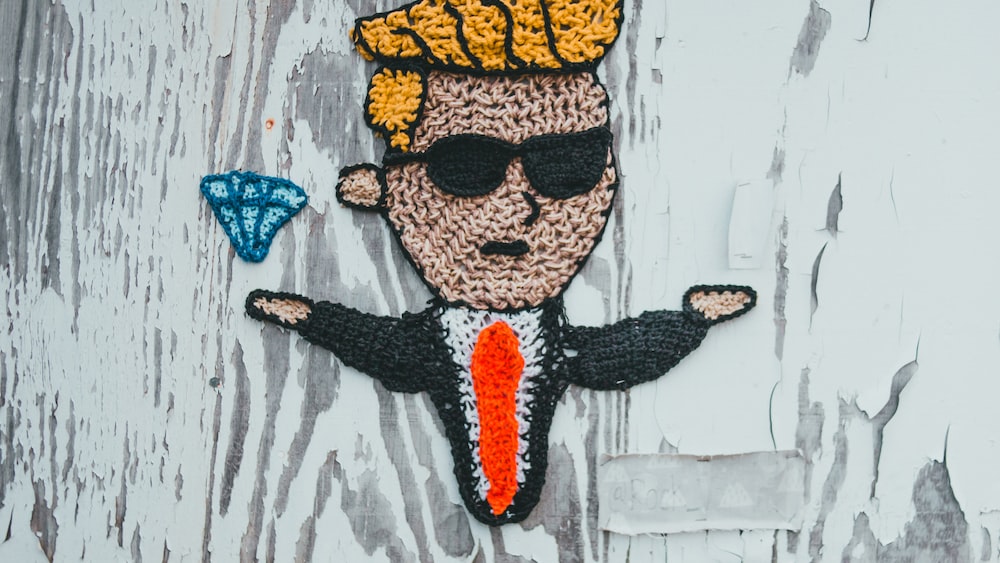 You might also consider trying different approaches or seeking inspiration outside of usual sources such as books, podcasts, and movies among others.
Continuous Learning And Development
One of the most critical work habits for successful career and personal growth is continuous learning and development. The world around us is constantly changing, and to keep up with the pace, we must continue to learn.
Continuous improvement can take many forms, from attending conferences and workshops to reading books or even watching online lectures. As individuals grow more knowledgeable in their field of choice, they become better equipped to handle challenges that arise.
Additionally, they become more confident in their ability to achieve success both professionally and personally.
Health And Wellness
As we prioritize our careers, we often forget to take care of ourselves. However, developing healthy habits is just as essential for career success as it is for personal growth.
Physical health is a crucial component of wellness and sustainable work habits.
Even small changes like incorporating a fifteen-minute walk into your daily routine or choosing healthier snacks over vending machine junk food can make a significant difference in how you feel throughout the day.
Prioritizing physical health also promotes mental well-being and reduces stress levels, making it easier to handle workplace challenges with calmness and clarity.
Work-life Balance
Maintaining a healthy work-life balance is essential for both personal growth and career success. It involves finding the right balance between work, family, relationships, hobbies, and self-care.
To achieve a good work-life balance, it's necessary to set realistic boundaries around your working hours and commitments. Taking regular breaks throughout the day can help recharge your energy levels while engaging in activities outside of work can strengthen relationships with loved ones and promote mental health.
By making small changes in daily habits such as setting priorities using time-blocking techniques or delegating tasks effectively can lead to better time management skills that result in more free time to focus on non-work-related pursuits.
Goal Setting And Achievement
Setting goals and achieving them is one of the most important habits for personal growth and career success. Without clear objectives, it's easy to lose focus and motivation.
To successfully set professional development goals that advance our careers, we need to establish both short-term and long-term objectives. Short-term goals can be as simple as managing your time more effectively or improving a particular skillset.
By setting these types of targets for yourself, you'll gain clarity about what you want to achieve in your career. You'll also feel more motivated to take action since you know exactly what needs to be done each day to get closer to reaching your goal.
Setting goals and achieving them is one of the most important habits for personal growth and career success.
FAQs:
1. What are some essential work habits for a successful career and personal growth?
Some essential work habits include prioritizing tasks, setting goals, maintaining a positive attitude, constantly learning and adapting to changes in the industry, networking with colleagues and taking breaks to avoid burnout.
2. How can I prioritize tasks effectively in my daily routine?
To prioritize tasks effectively, start by making a list of all your responsibilities for the day or week. Then, rank them based on urgency and importance. Use tools such as calendars or task management apps to stay organized and keep track of deadlines.
3. Why is it important to maintain a positive attitude at work?
Maintaining a positive attitude at work not only benefits your own mental health but also helps create a more enjoyable work environment for everyone around you. It can increase productivity levels, reduce stress levels and even lead to better relationships with colleagues and superiors.
4. How do networking events benefit personal growth in the workforce?
Networking events provide opportunities for individuals to meet new people within their industry or related fields. This allows individuals to expand their knowledge base through discussions with professionals who have different experiences or perspectives from one's own, potentially leading to new ideas or collaborations that can benefit personal growth within one's career path
Conclusion
In conclusion, developing good work habits is essential for success in both our careers and personal lives. By showing up on time, getting organized, and putting in extra effort, we can achieve great things.
It's also important to identify areas of improvement and continuously learn new skills to stay ahead in the fast-paced work environment. Cultivating positive attitudes, teamwork mentality, effective communication skills, problem-solving abilities, and being accountable will help us build strong professional relationships while achieving our goals.
I wish you the best! Fabian.
Share with your Friends: