Discover How Setting Goals Leads To Success
Imagine waking up each day with a clear sense of purpose, direction, and motivation to achieve your dreams. That's the power of setting goals! Goal setting is an essential strategy employed by successful individuals across various aspects of life – personal growth, career achievements, and even relationships.
In this blog post, we will discuss how setting goals can lead to success by providing clarity, increasing focus and motivation, encouraging accountability, and offering practical techniques for effective goal-setting.
Key Takeaways
Setting goals provides clarity and direction, increases focus and motivation, and encourages accountability and responsiveness.
Effective goal-setting techniques include distinguishing between short-term and long-term objectives, applying the SMART criteria (Specific, Measurable, Achievable, Relevant, and Time-bound), recording and tracking progress regularly, and dividing large goals into smaller achievable steps.
Strategies for achieving goals involve developing a plan, prioritizing tasks correctly based on their feasibility in relation to personal ambitions and values, staying committed, celebrating achievements, or learning from errors made when needed while being flexible enough to modify objectives if necessary.
Why Setting Goals Is Crucial For Success
Setting goals is crucial for success because it provides clarity and direction, increases focus and motivation, and encourages accountability and responsiveness.
Goal setting provides clarity and direction, acting as a roadmap that guides us towards realizing our ambitions.
Provides Clarity And Direction
As we embark on our journey of self-improvement and growth, it is essential to have a clear vision of what we want to achieve. Goal setting provides that much-needed clarity and direction, acting as a roadmap that guides us towards realizing our ambitions.
For instance, let's say you hope to become financially independent within the next five years. This overarching goal sets the tone for your actions moving forward – saving more money, pursuing higher-paying job opportunities, or investing wisely.
Without such a clear-cut target in mind, it would be challenging to prioritize financial wellness and make intentional decisions promoting wealth-building efforts.
Increases Focus And Motivation
When you set goals, you increase your focus and motivation. It's much easier to stay on track when you have a clear target in mind. Setting specific objectives provides clarity, which helps to cut through distractions that can hinder progress.
For instance, if one of your career goals is to become a manager within the next two years, then it becomes much easier for you to identify opportunities that are aligned with this objective.
Additionally, when you set goals and prioritize them correctly based on their feasibility and relevance in relation to your personal ambitions they provide motivational fuel for the long haul.
Imagine setting short-term milestones as achievable steps towards accomplishing longer-term aims like buying a house or starting your own business – these smaller objectives turn into building blocks of success over time.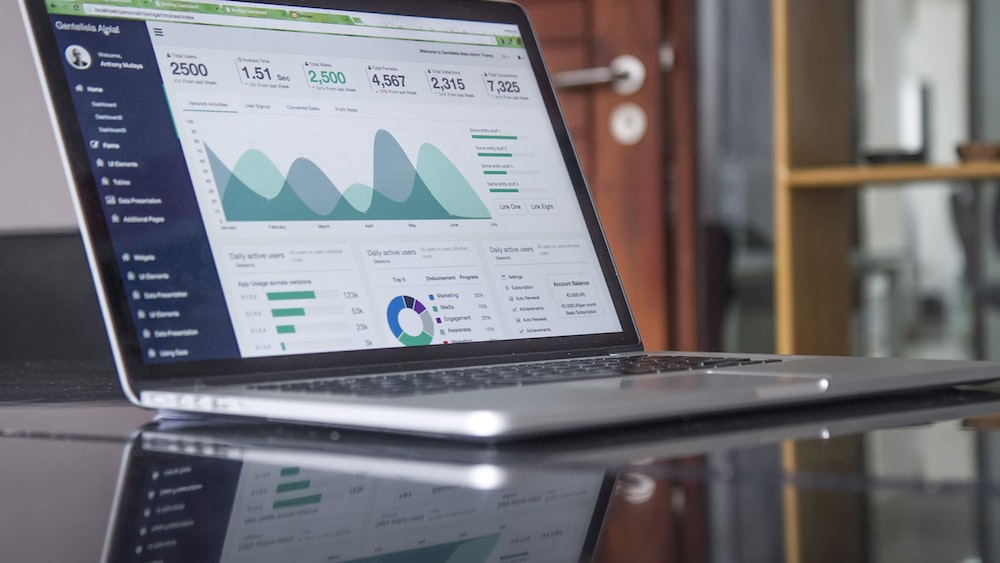 Encourages Accountability And Responsiveness
Setting goals not only provides clarity and direction, but it also encourages accountability and responsiveness. When we set clear objectives for ourselves, we are more likely to take responsibility for our actions and their outcomes.
Accountability is crucial in goal setting because it helps us stay on track. By consistently tracking our progress, we can identify areas where we need to improve or adjust our strategies and plans accordingly.
Responsiveness is another key aspect of goal setting as it involves adapting quickly to changing circumstances or obstacles that may hinder progress towards achieving an objective.
Ultimately, accountability and responsiveness go hand-in-hand in successful goal setting.
Effective Goal Setting Techniques
To set effective goals, it's important to distinguish between short-term and long-term objectives, apply the SMART criteria (Specific, Measurable, Achievable, Relevant and Time-bound), record and track progress regularly, and divide large goals into smaller achievable steps.
Distinguish Short-term Goals From Long-term Goals
Setting both short-term and long-term goals is important for success. Short-term goals are those that can be achieved within a relatively shorter period, often within days or weeks.
For example, completing an assignment by the end of the week or arriving on time to work every day for a month are examples of short-term goals. Long-term goals, on the other hand, take more time to achieve and may require planning and consistent action over several months or years.
Distinguishing between these two types of goals helps individuals focus their efforts and track progress effectively. Short-term goals provide motivation as they create small accomplishments along the way while working towards long-term objectives.
At times, longer-term objectives can seem overwhelming, but establishing shorter steps makes it easier to accomplish them in smaller parts instead of one big hurdle. Setting SMART criteria (Specific, Measurable, Achievable, Relevant, and Time-bound) for each type can also ensure that they align with overall targets while setting measures for incremental achievements through regular tracking systems.
Apply The SMART Criteria (Specific, Measurable, Achievable, Relevant, Time-bound)
One effective approach to goal setting is using the SMART criteria. SMART stands for Specific, Measurable, Achievable, Relevant, and Time-bound. This framework helps make goals more clear, specific and well-defined. Here's a breakdown of each component:
Specific: Goals should be well defined and precise. This means they should clearly state what needs to be achieved.
Measurable: It's important that goals can be quantified or measured in some way so success can be tracked and progress can be monitored.
Achievable: Goals should challenge individuals to push themselves while still being realistic and attainable.
Relevant: Goals need to be relevant or aligned with individual values and objectives so that they are meaningful.
Time-bound: Setting deadlines helps keep individuals accountable and focused on the task at hand.
By using SMART criteria when setting goals, individuals are more likely to accomplish what they set out to do as they are able to break down their goals into achievable steps with timelines attached for completion.
Tracking progress is helpful for achieving goals and maintaining motivation.
Record And Track Progress
As you work towards your goals, it can be incredibly helpful to regularly record and track your progress. By keeping a record of what you have achieved so far, you will be able to see how far you have come and what steps still need to be taken.
Not only does tracking progress help maintain motivation, research shows that people who write down their goals are even more likely to achieve them when they measure their progress along the way.
This is because measuring your progress allows for adjustments in strategies if necessary, ensuring that the goal remains achievable within its given timeline.
Divide Large Goals Into Smaller, Achievable Steps
Breaking down a large goal into smaller, achievable steps is an effective technique for achieving success. This allows you to focus on the immediate task at hand while keeping the larger objective in mind. Here are some ways to divide large goals into smaller steps:
Identify milestones: Determine what key achievements need to be accomplished before reaching your ultimate goal.
Set deadlines: Create a timeline that outlines when each milestone needs to be achieved.
Determine resources: Determine what resources are needed to accomplish each milestone and identify potential roadblocks.
Prioritize tasks: Rank tasks in order of importance and tackle them one at a time.
Take action: Begin working on the first step and continue moving forward, adjusting the plan as necessary.
By breaking down large goals into smaller, achievable steps, individuals can avoid feeling overwhelmed and increase their chances of success. Remember to track progress, celebrate achievements, and modify goals if necessary along the way.
Strategies For Achieving Goals
Developing a plan, staying committed, celebrating achievements and modifying goals as necessary are just a few of the strategies that can help you achieve your objectives.
Develop A Plan And Prioritize Tasks
When it comes to achieving our goals, developing a plan and prioritizing tasks can help us make progress towards our objectives. Here are some strategies for doing so: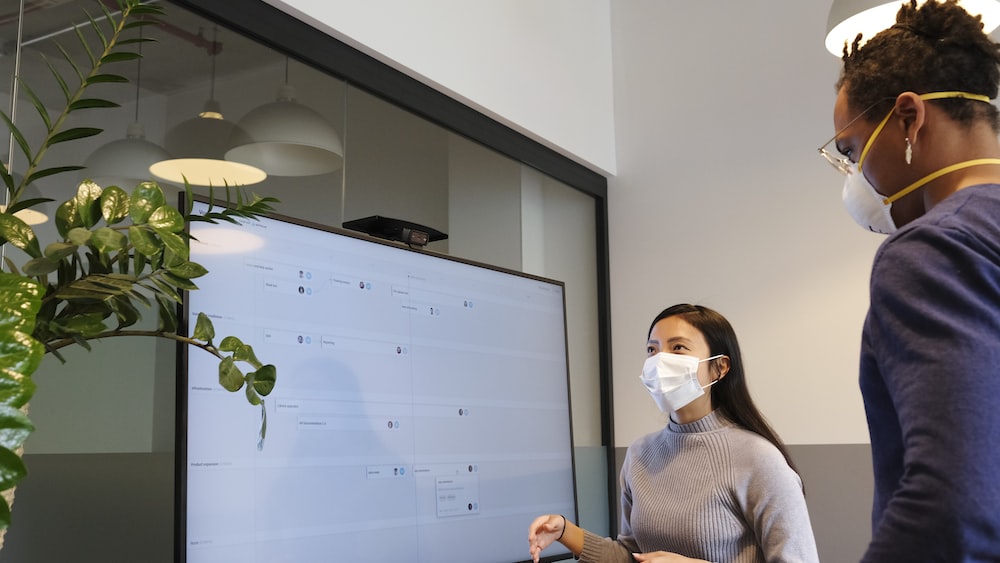 Break down larger goals into smaller, more manageable steps. This will help you focus on what needs to be done in order to achieve your overall objective.
Determine which tasks are most essential and prioritize them accordingly. This will ensure that you are spending your time and energy where it matters most.
Set deadlines for each task or step, and hold yourself accountable to meeting these timelines. This will help keep you motivated and on track.
Consider enlisting the help of others if needed. Collaborating with others can provide additional support, guidance, and accountability as you work towards your goals.
Be flexible and willing to adjust your plan as needed. Circumstances may change or unexpected obstacles may arise along the way, but having a clear plan in place can help you stay focused and resilient in the face of challenges.
By developing a clear plan and prioritizing tasks, we increase our chances of success by focusing our attention on what matters most and staying consistent in our efforts. Plus, it feels great to see progress being made towards our goals!
Stay Committed And Persevere
Staying committed to your goals and persevering through obstacles is crucial for achieving success. It's easy to get discouraged when setbacks occur, but it's important to remember that failure is part of the process.
Instead of giving up on your goal, use those failures as a learning opportunity.
For example, if you're trying to lose weight and have a setback by overindulging in unhealthy food options at an event, don't give up on your healthy eating plan altogether.
Remember that progress towards any goal takes time and effort.
Celebrate Achievements And Learn From Errors
As you work towards your goals, it is essential to take time to celebrate any progress or achievements made along the way. Celebrating successes not only provides a sense of accomplishment and motivates you to keep going but also helps you appreciate how far you've come.
On the other hand, making mistakes or encountering obstacles can be discouraging, but instead of giving up on your goals, use them as opportunities for learning and growth.
Research shows that setting clear and measurable goals increases motivation and productivity. However, staying committed and persevering through challenges requires celebrating every milestone achieved while correcting errors along the way.
Modify Goals As Necessary
It is important to remember that goals are not set in stone. As we work towards them, it is natural for our priorities and circumstances to change.
This doesn't mean giving up on a goal when faced with obstacles or challenges; rather, it's about adapting the goal in response to new information or shifting priorities.
The key takeaway here is that flexibility and adaptability are essential components of successful goal setting.
FAQs:
1. How does setting goals help me achieve success?
Setting clear and specific goals gives you direction, focus, and motivation to work towards achieving what you want. Goals provide a roadmap for your actions that guide you through the process of making progress and achieving success.
2. Why is it important to set achievable goals?
Setting achievable goals helps you build momentum as you start seeing progress towards your larger objectives. Accomplishing smaller milestones along the way boosts your confidence and reinforces positive behavior patterns to keep pushing forward in pursuit of bigger aspirations.
3. What are some key factors to consider when setting effective goals?
When establishing meaningful targets for yourself or your business, it's wise to think about what motivates you personally, how much time or resources will be required to reach each goal, what potential obstacles may arise that could prevent success, and how each objective contributes overall strategic vision.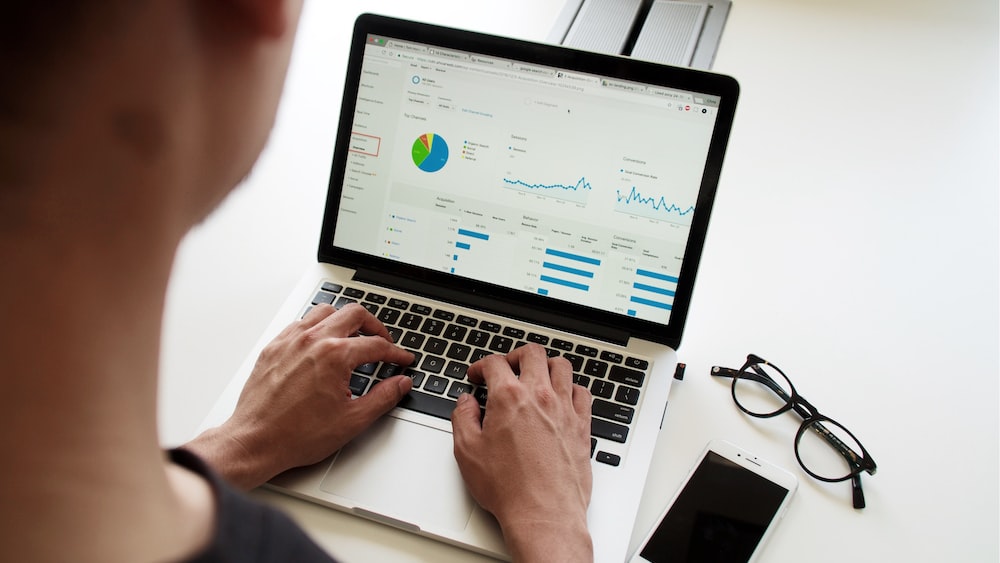 4. Can I still succeed without setting specific goals?
While some individuals might find success by simply working hard every day without any concrete plan in place – generally speaking, most people tend not only to need some sense of clarity around what they hope to accomplish but also regularly take steps toward reaching their desired outcomes if they truly want to achieve long-term prosperity both professionally and personally.
Conclusion
In conclusion, setting goals is vital for achieving success and personal growth. It provides direction, clarity, and motivation to work towards our desired outcomes.
Effective goal-setting techniques such as the SMART criteria and tracking progress can help us achieve our targets. By prioritizing tasks, staying committed, celebrating achievements, learning from errors, and modifying objectives if necessary; we increase productivity and accountability in ourselves and others.
Ultimately, successful people attribute their accomplishments to conscious decisions they made through self-awareness of their surroundings when setting goals with a clear purpose.
I wish you the best! Fabian.
Share with your Friends: