How To Start New Habits That Actually Stick: 5 Foolproof Steps
Are you struggling to create new habits that truly stick? You're not alone. Many of us know the benefits of adopting healthy habits, but we often find ourselves hitting roadblocks or reverting back to old behaviors after just a few days or weeks.
Fortunately, there's hope! Thanks to a plethora of scientific research on habit formation and behavior change, we now have a deeper understanding of how our brains work when it comes to these processes.
In this science-based guide, we'll walk you through five simple yet powerful steps for successfully starting and maintaining new habits that will lead to lasting positive changes in your life.
Key Takeaways
Understanding the science behind habit formation is essential for creating lasting behavior change.
Building specific and achievable habits through triggers, realistic goals, consistent routine, celebrating small wins and seeking support can lead to long-term success.
It's important to stay motivated and cope with setbacks by breaking tasks down into smaller steps and practicing self-compassion along the way. Remember that making mistakes is natural and part of the learning process.
Starting small with one habit at a time is key in avoiding overwhelm and procrastination while building momentum towards larger behavioral changes over time.
Understanding The Science Of Habit Formation
To successfully build new habits that stick, it's essential to understand the science behind habit formation and learn how to use this knowledge in practical ways every day.
Defining Habits And Their Importance
Habits are the automatic behaviors or actions we perform daily without putting in much conscious thought. They have a significant impact on our lives, as they determine how efficiently and effectively we manage our time, make progress towards our goals, maintain healthy relationships, and shape our overall well-being.
Understanding the importance of habit formation is essential for anyone seeking self-improvement and personal growth. For instance, consider a person who wants to live a healthier lifestyle; establishing habits such as regular exercise and consuming nutritious meals will play a pivotal role in achieving this goal.
Similarly, someone looking to be more productive at work would benefit from creating routines around organizing tasks or developing effective time-management techniques – which also involves cultivating beneficial habits.
The Habit Loop: Cue, Routine, And Reward
Have you ever wondered why it's so difficult to stick with a new habit? Understanding the science behind habit formation can help. The Habit Loop consists of three parts: Cue, Routine, and Reward.
A cue is something that triggers your brain to initiate a behavior, like seeing your running shoes by the door. The routine is the actual behavior itself, like going for a run.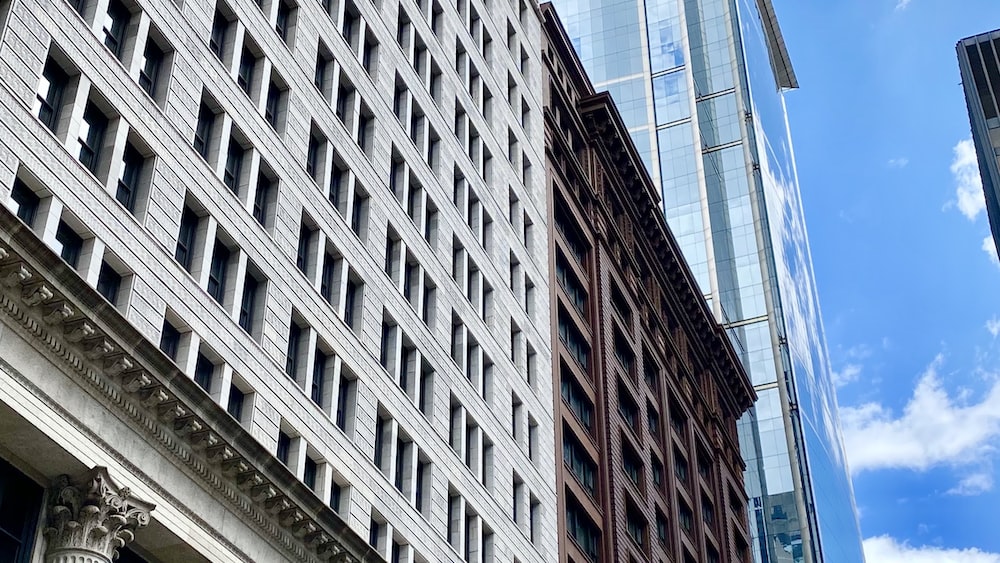 By identifying our own cues and rewards through introspection and experimentation – such as tracking mood changes before and after engaging in a certain behavior – we can begin building routines around positive habits we seek to establish.
The Role Of Willpower And Motivation
When it comes to creating new habits, willpower and motivation play a crucial role. Willpower is the ability to resist short-term temptations in order to achieve long-term goals, while motivation refers to the drive or desire that fuels our actions towards those goals.
However, relying solely on willpower and motivation may not be sustainable in the long run as they both fluctuate over time. That's why it's important to also focus on creating an environment that supports your desired habit changes.
Additionally, celebrating small wins along the way can help boost motivation and reinforce positive behavior change.
Overall, while willpower and motivation are important components of habit formation, they should be complemented with practical strategies such as setting realistic goals and utilizing environmental cues for sustained success.
5 Steps To Building New Habits That Last
Step 1: Start small and specific by choosing one habit to focus on at a time.
Step 2: Use triggers and set realistic goals, such as linking your new habit to an existing behavior or committing to doing it for a minimum of 21 days.
Step 3: Establish a clear routine and consistency by selecting a specific time and place to perform the habit daily.
Step 4: Celebrate small wins and make adjustments along the way by tracking progress and making changes as needed.
Step 5: Find support, accountability, and make room for mistakes by sharing your goal with others or finding tools like apps or journals to help stay on track.
Step 1: Start Small And Specific
When you're trying to build new habits, it's important to start small and specific. Rather than trying to overhaul your entire routine all at once, focus on one or two habits that are manageable and relevant.
Breaking habits down into smaller chunks makes them less daunting and more achievable.
Remember: the key is specificity. Set clear goals for what you want your habit to be and how often you want to do it.
Overall, starting small may seem counterintuitive if your ultimate goal is significant lifestyle change.
Step 2: Use Triggers And Set Realistic Goals
When it comes to building new habits, setting realistic goals and using triggers can make a big difference. Triggers are cues that signal our brains to engage in a specific behavior or routine.
But it's not just about relying on external triggers. You also need to set realistic goals that align with your current abilities and lifestyle. It's better to start small with a habit you know you can maintain rather than trying to take on too much at once and risking burnout.
By using triggers and setting achievable goals for yourself, you'll be well on your way toward building lasting habits that stick!
Step 3: Establish A Clear Routine And Consistency
To establish a new habit that actually sticks, it's important to create a clear routine and stick to it consistently. This means choosing a specific time of day or trigger that will remind you to do the habit, and then committing to doing it every day for at least 21-30 days.
For example, if your goal is to start exercising regularly, you might choose to work out first thing in the morning before breakfast. You could set out your workout clothes the night before and have your water bottle ready so that when you wake up, you're reminded to get moving right away.
Remember: establishing a clear routine and being consistent are key factors when building new habits that last for the long-term!
Step 4: Celebrate Small Wins And Make Adjustments
As you work towards building new habits, it's important to celebrate even the smallest successes. Acknowledging your progress and patting yourself on the back can help boost your confidence and motivation to keep going.
However, celebrating small wins doesn't mean you'll never face setbacks or make mistakes. It's crucial to be aware of potential obstacles that may arise while building new habits and making necessary adjustments along the way.
For example, if you find that waking up early every day isn't working out for you, try adjusting your routine by waking up just 30 minutes earlier instead of an hour.
It's important to remember that setbacks and mistakes are a natural part of the process when building new habits, and finding support and accountability can be critical for sticking with your goals long-term.
Step 5: Find Support, Accountability, And Make Room For Mistakes
As you start to build new habits, it's important to remember that setbacks and mistakes are a natural part of the process. That's why finding support and accountability can be critical for sticking with your goals long-term.
Consider enlisting a friend or family member who shares your interest in self-improvement, or join an online community focused on habit formation.
It's also important to give yourself permission to make mistakes along the way. No one is perfect, and slip-ups are bound to happen from time-to-time. Rather than beating yourself up over these missteps, use them as opportunities for growth and learning.
Reflect on what led you off track and think about how you might approach things differently next time around.
Common Obstacles To Habit Formation
Procrastination and overwhelm can derail your habit forming efforts, but staying motivated and coping with setbacks is crucial. Avoid the pitfall of trying to build too many habits at once by focusing on one small habit at a time and making adjustments as needed.
Overcoming Procrastination And Overwhelm
We all know that feeling of being overwhelmed and putting things off until the last minute. It can be a major roadblock to building new habits, but there are strategies you can use to overcome procrastination and get back on track.
One helpful approach is to break tasks down into smaller, more manageable steps. Instead of trying to tackle a big project all at once, try chunking it into bite-sized pieces.
For example, if your goal is to start exercising regularly, you could begin by just taking a 10-minute walk each day or doing one set of push-ups before bed.
Another effective way to combat procrastination is by setting clear goals and using positive reinforcement along the way. When you achieve a goal, no matter how small it may seem, take time to acknowledge your progress and celebrate your success.
Remember that building new habits takes time and effort – don't get discouraged if it doesn't happen overnight! With commitment and discipline, anyone can make lasting changes in their lives.
Staying Motivated And Coping With Setbacks
As you work to build new habits, it's important to recognize that setbacks and obstacles are an inevitable part of the journey. When faced with setbacks, it's important to stay motivated and keep pushing forward.
One effective strategy is to focus on celebrating small wins along the way.
Another key strategy is to practice self-compassion. It's natural to feel discouraged or frustrated when facing challenges, but beating yourself up over mistakes will only make it harder to stay motivated in the long run.
Ultimately, staying motivated through setbacks requires resilience and commitment. Keep reminding yourself why building these new habits is important to you and take time regularly reflect on your progress towards those goals.
Avoiding The Pitfalls Of Trying To Build Too Many Habits At Once
Have you ever tried to build too many habits at once and ended up feeling overwhelmed and defeated? It's a common mistake that many of us make. We think we can tackle multiple changes all at once, but in reality, our brains can only handle so much change at one time.
The key to avoiding this pitfall is to start small and focus on one habit at a time. Choose something that is manageable, measurable, and meaningful to you.
Remember, slow progress is still progress! By focusing on one habit at a time, you will increase your chances of success while avoiding the overwhelm that comes with trying to do too much all at once.
Final Tips For Building Long-Term Habits
To build long-term habits, use visualization and mindfulness practices, focus on your strengths and positive habits, choose habits that align with your values and purpose, practice self-compassion and enjoy the journey.
Use Visualization And Mindfulness Practices
When it comes to building long-term habits, our minds play a crucial role in the process. Visualization and mindfulness practices can be incredibly effective tools for helping you stay on track and stick to your goals.
One approach is to visualize yourself successfully completing your desired habit every day.
Mindfulness, on the other hand, involves staying present in the moment and fully engaged with whatever task or activity you're doing. By cultivating a mindful attitude towards your new habit, you may find yourself becoming more aware of the cues and triggers that lead to old behaviors.
For example, if your goal is to start exercising regularly but you have trouble finding time in your busy schedule, visualizing yourself waking up 30 minutes earlier each day or using your lunch break for a quick workout could help make it feel more achievable.
Build On Your Strengths And Positive Habits
When it comes to building new habits, it's important to start small and focus on one habit at a time.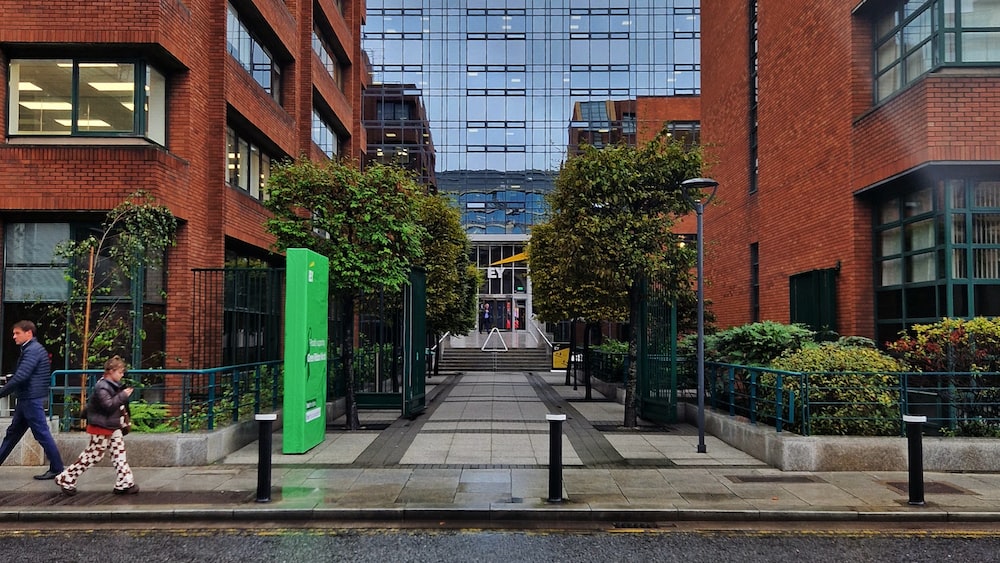 Take some time to reflect on the habits you already have that are serving you well. Maybe you're great at sticking to a morning routine or consistently exercising after work.
For example, if exercise is already a part of your routine, try adding in a healthy eating habit before or after your workout. Or if reading before bed is something you enjoy and look forward to, try incorporating meditation or journaling into that same nightly routine.
The most important sentence from this section is: "When choosing new habits to develop, it's important to consider how they fit in with your values and purpose."
Choose Habits That Align With Your Values And Purpose
When choosing new habits to develop, it's important to consider how they fit in with your values and purpose. This means reflecting on what's truly important to you and aligning your habits accordingly.
For example, if you value health and wellbeing, creating a habit of daily exercise or healthy eating can be beneficial for both your physical and mental health.
Choosing habits that align with your values can also help increase motivation and commitment towards sticking with them long-term. When you have a clear understanding of why a certain habit is meaningful to you, it becomes easier to prioritize it over other less important tasks or distractions.
Practice Self-Compassion And Enjoy The Journey
When embarking on the journey of building new habits, it's important to remember that change takes time and effort. Be kind to yourself and practice self-compassion when setbacks occur.
For example, if your goal is to build a habit of daily exercise but you miss a day or two due to unforeseen circumstances, don't beat yourself up about it. Instead, acknowledge that setbacks happen and use it as an opportunity for growth.
Maybe you can adjust your routine or find a different form of exercise that better suits your schedule.
By practicing self-compassion and focusing on enjoying the process, you'll be more likely to stick with your new habits in the long run.
FAQs:
1. What are the five steps to starting a new habit that actually sticks?
The five steps to starting a new habit that actually stick include identifying the cue, creating a routine, deciding on a reward, executing your plan consistently and tracking your progress.
2. How long does it take to form a new habit using these five steps?
It can take anywhere from 21 days up to several months for a new habit to fully form depending on the complexity of the behavior you hope to cultivate. Consistency is key in forming lasting habits.
3. Are there any common mistakes people make when trying to create new habits?
Yes, common mistakes include setting unrealistic goals, not addressing the underlying motivation behind the desired behavior change or failing to establish accountability measures in place like rewarding oneself with positive reinforcement when successful or seeking support assistance from friends/family members should setbacks arise along way.
4. How can I stay motivated when establishing new habits?
Creating visual reminders of goal benefits and regularly reviewing progress towards them is essential but other tips might involve taking small breaks between sessions dedicated working toward health-related objectives; engaging rewards (e.g., treating oneself out) may help build momentum too as well as identifying dependencies which reinforce bad behaviors and replacing those with more socially acceptable alternatives (e.g., smoking cigarettes replaced by chewing gum). Additionally seeking out like-minded individuals who share similar goals can provide added strength through shared experience and accountability.
Conclusion
In conclusion, building new habits may seem daunting at first, but it is a science-based process that can be broken down into manageable steps. By understanding the habit loop and using triggers to set realistic goals, creating consistency through regular routines, celebrating small wins and finding support when needed, anyone can make long-term changes in their behavior.
Remember to stay committed to your goals and practice self-compassion along the way.
I wish you the best! Fabian.
Share with your Friends: