How To Stop Making Excuses And Lose Weight: 13 Foolproof Strategies
Welcome to our blog post on how to stop making excuses and lose weight! If you're someone who has been struggling with weight loss, you may have found yourself making excuses along the way. But don't worry, you're not alone. Many people find themselves falling into the trap of making excuses when it comes to their health and fitness goals. In this article, we will explore the various weight loss excuses people commonly make and provide you with foolproof strategies to overcome them. By embracing honesty, cultivating accountability, and challenging yourself, you can break free from the cycle of excuses and achieve your weight loss goals. So let's dive in and discover how to make a positive change in your life!
Understanding the Weight Loss Excuses
Before we delve into the strategies to stop making excuses, it's important to understand what weight loss excuses are and why we make them. Weight loss excuses are the justifications we give ourselves for not taking action or making progress towards our weight loss goals. They often stem from a combination of fear, self-doubt, and a lack of motivation. These excuses can manifest in various forms, such as blaming our genetics, lack of time, or simply not having the willpower to stick to a healthy lifestyle. By understanding the underlying reasons behind these excuses, we can better address them and find effective ways to overcome them.
What are Weight Loss Excuses?
Weight loss excuses are the rationalizations we use to avoid taking responsibility for our actions or lack thereof when it comes to our health and fitness goals. They can be seen as barriers we create in our minds to protect ourselves from the discomfort of change or failure. Some common weight loss excuses include:
"I don't have time to exercise."
"I have bad genetics, so losing weight is impossible for me."
"I'm too busy to cook healthy meals."
"I can't afford a gym membership or personal trainer."
"I've tried everything, and nothing works for me."
These excuses may seem valid and convincing, but in reality, they are just roadblocks preventing us from making progress. It's important to recognize these excuses for what they are and challenge them head-on.
Weight loss excuses are barriers we create in our minds to protect ourselves from the discomfort of change or failure, but they are just roadblocks preventing us from making progress.
The Psychology Behind Making Excuses
The psychology behind making excuses is complex and multifaceted. At its core, making excuses is a defense mechanism that helps us protect our self-image and avoid feelings of guilt or shame. When faced with the challenge of losing weight, our minds may instinctively seek excuses to justify our lack of progress or failure. This can be due to fear of change, fear of failure, or a lack of confidence in our ability to succeed. Additionally, making excuses allows us to shift the blame onto external factors rather than taking responsibility for our own actions. Understanding the psychology behind making excuses can help us break free from this pattern and make positive changes in our lives.
4. Adopt a No-Excuse Lifestyle
Adopting a no-excuse lifestyle is essential when it comes to achieving your weight loss goals. It involves taking responsibility for your actions and decisions, and refusing to make excuses for setbacks or lack of progress. Changing your mindset and embracing a no-excuse attitude can have a profound impact on your weight loss journey.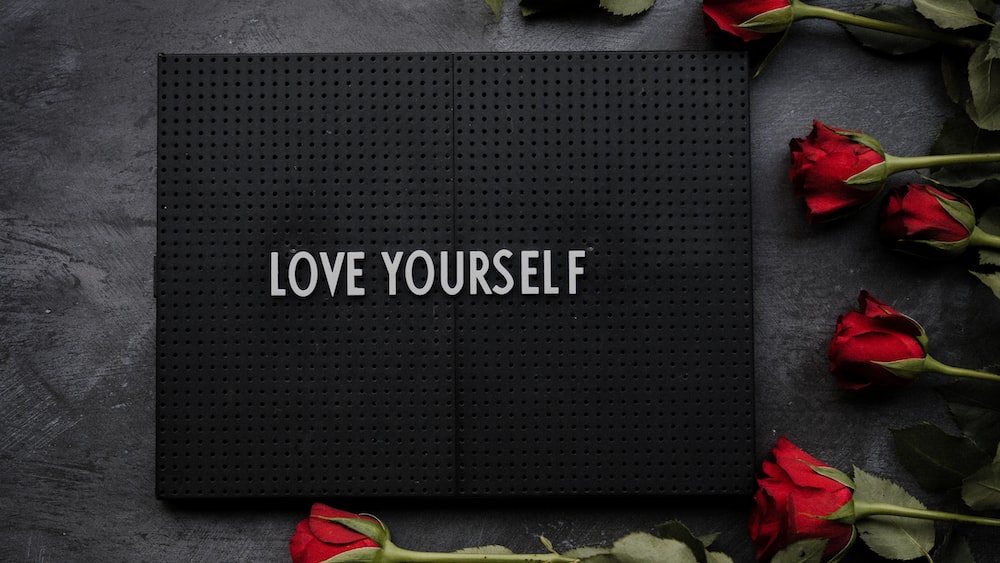 One of the first steps in adopting a no-excuse lifestyle is taking ownership of your choices. Instead of blaming external factors or circumstances, acknowledge that you have the power to make positive changes in your life. By accepting responsibility for your actions, you can begin to break free from the cycle of making excuses.
Another important aspect of a no-excuse lifestyle is finding solutions instead of dwelling on problems. Instead of using obstacles as an excuse to give up, seek opportunities to overcome challenges. This might involve modifying your approach, seeking support from others, or finding alternative ways to stay on track with your weight loss goals.
Remember, a no-excuse lifestyle is not about being perfect or never facing setbacks. It's about maintaining a positive attitude and staying committed to your goals, even when things don't go as planned. By adopting this mindset, you can overcome obstacles, learn from setbacks, and continue making progress toward your weight loss journey.
5. Overcome Setbacks
Setbacks are a natural part of any weight loss journey, and learning how to overcome them is crucial to long-term success. Instead of allowing setbacks to derail your progress, use them as opportunities for growth and learning. Here are some strategies to help you overcome setbacks and stay on track:
Embrace a growth mindset: Instead of viewing setbacks as failures, see them as opportunities for growth. Shift your perspective and focus on what you can learn from the experience. This will help you stay motivated and bounce back stronger.
Analyze the situation: Take a step back and objectively assess what went wrong. Was it a lapse in willpower, a lack of planning, or external factors? Understanding the root cause of the setback can help you develop strategies to prevent it from happening again.
Set small achievable goals: Break down your weight loss goals into smaller, more manageable tasks. This will help you stay motivated and give you a sense of accomplishment along the way. Celebrate each small victory, as they add up to big results.
Seek support: Lean on your support system when facing setbacks. Whether it's friends, family, or a weight loss community, surrounding yourself with positive and understanding individuals can provide encouragement and guidance during challenging times.
Remember, setbacks are not a sign of failure, but rather an opportunity to learn and grow. Stay committed to your goals and believe in your ability to overcome obstacles. With perseverance and determination, you can overcome setbacks and continue on your weight loss journey.
6. Learn to Prioritize
When it comes to losing weight, learning to prioritize is essential. With busy schedules and numerous responsibilities, it's easy to let your health take a backseat. However, by making your well-being a priority, you can create the time and space necessary to achieve your weight loss goals.
Start by evaluating your current commitments and responsibilities. Identify areas where you can make adjustments or delegate tasks to free up time for self-care. This might involve saying no to non-essential activities or finding more efficient ways to complete daily tasks.
Next, establish clear goals and create a realistic schedule that allows for regular exercise, meal planning, and self-care activities. Treat these activities as non-negotiable appointments with yourself, just like any other important commitment. By prioritizing your health and weight loss goals, you are more likely to stay focused and dedicated.
Another important aspect of prioritization is setting boundaries. Learn to say no to activities or situations that do not align with your goals or values. This might involve limiting social events that revolve around unhealthy food or creating a designated time for exercise that cannot be compromised.
Remember, prioritizing your health is not selfish, but rather a necessary step toward achieving your weight loss goals. By making your well-being a priority, you are investing in your long-term health and happiness.
7. Understand the Importance of Healthy Eating
When it comes to weight loss, healthy eating is a fundamental component. Understanding the importance of a balanced diet can significantly impact your ability to achieve and maintain a healthy weight. Here are some key points to consider:
Nutrient-rich foods: Incorporate a variety of fruit, vegetables, whole grains, lean proteins, and healthy fats into your diet. These foods provide essential nutrients, vitamins, and minerals that support overall health and weight management.
Portion control: Pay attention to portion sizes and practice mindful eating. This involves listening to your body's hunger and fullness cues and being aware of the amount of food you consume. Avoid mindless snacking or eating out of boredom.
Meal planning: Plan your meals in advance to ensure you have healthy options readily available. This can help prevent impulsive food choices and make it easier to stick to your weight loss goals. Consider batch cooking or meal prepping to save time and ensure nutritious meals are always within reach.
Hydration: Drink plenty of water throughout the day to support your weight loss efforts. Water helps regulate appetite, aids digestion, and promotes overall well-being. Avoid sugary beverages and opt for water as your primary source of hydration.
By understanding the importance of healthy eating and making conscious choices, you can fuel your body with the nutrients it needs to thrive. Remember, weight loss is not just about what you eat, but also how you nourish and take care of your body.
Understanding the importance of a balanced diet and incorporating nutrient-rich foods, practicing portion control, meal planning, and staying hydrated are key factors in achieving and maintaining a healthy weight.
8. Find Time for Exercise
Regular physical activity is crucial for weight loss and overall well-being. Finding time for exercise can be challenging, especially with busy schedules, but it's essential to prioritize movement for optimal health. Here are some strategies to help you incorporate exercise into your daily routine:
Schedule it: Treat exercise as an important appointment and block out dedicated time in your calendar. Whether it's in the morning, during lunch breaks, or in the evening, make it a non-negotiable part of your day.
Make it enjoyable: Find activities that you enjoy and that align with your fitness goals. This could include walking, jogging, cycling, dancing, or joining group fitness classes. When you enjoy the exercise, you are more likely to stick with it long-term.
Break it up: If finding a large chunk of time for exercise is challenging, break it up into smaller sessions throughout the day. Aim for at least 30 minutes of moderate-intensity exercise most days of the week.
Incorporate movement into daily tasks: Look for opportunities to incorporate physical activity into your daily routine. This could include taking the stairs instead of the elevator, walking or biking instead of driving short distances, or doing household chores that require physical effort.
Remember, every little bit of exercise counts. Even small bursts of physical activity throughout the day can contribute to weight loss and overall health. Prioritize exercise as a vital part of your daily routine, and you'll reap the countless benefits it brings.
9. Learn to Cook Nutritious Meals
Learning to cook nutritious meals is a powerful tool for weight loss and overall health. By taking control of what you eat and preparing your meals at home, you can ensure that you are making healthy choices and avoiding hidden calories and additives. Here's how to get started:
Plan your meals: Take some time each week to plan your meals and create a shopping list. This will help you stay organized and avoid last-minute unhealthy food choices.
Focus on whole foods: Incorporate plenty of fresh fruits, vegetables, whole grains, lean proteins, and healthy fats into your meals. Experiment with different flavors and cooking techniques to keep things interesting.
Cook in batches: When you have the time, consider cooking in larger quantities and storing leftovers for future meals. This can save you time and ensure that you always have a healthy option available, even on busy days.
Try new recipes: Explore different cookbooks, websites, and cooking channels to find inspiration for healthy and delicious meals. Experiment with new ingredients and flavors to keep your meals exciting and satisfying.
Involve others: Cooking can be a fun and social activity. Invite friends or family members to join you in the kitchen. Not only will it make cooking more enjoyable, but it can also provide an opportunity to bond and share healthy eating habits.
Remember, learning to cook nutritious meals is a skill that takes time and practice. Start with simple recipes and gradually expand your cooking repertoire. By taking control of your meals, you can make healthier choices and support your weight loss goals.
10. Educate Yourself About Healthy Eating Out
Eating out doesn't have to derail your weight loss efforts. Educating yourself about healthy eating out can help you make informed choices and enjoy dining out while still staying on track with your goals. Here are some tips to consider:
Research the menu: Before heading to a restaurant, take a look at the menu online. Look for healthier options or dishes that can be modified to fit your dietary needs. This will help you make a more informed decision when ordering.
Choose wisely: Opt for dishes that are grilled, baked, steamed, or roasted instead of fried or breaded. Look for lean protein options, such as chicken, fish, or tofu, and incorporate plenty of vegetables into your meal.
Control portion sizes: Restaurant portions are often larger than necessary. Ask for a smaller portion or share a meal with a friend to avoid overeating. Alternatively, ask for a to-go box at the beginning of the meal and set aside a portion to take home for later.
Be mindful of sauces and dressings: Many sauces and dressings can be high in calories and unhealthy fats. Ask for sauces on the side or opt for lighter options, such as olive oil and vinegar, to control the amount you consume.
Practice moderation: While it's important to make healthy choices, it's also okay to indulge occasionally. Allow yourself to enjoy a treat or a favorite dish, but be mindful of portion sizes and balance it out with healthier choices throughout the day.
By educating yourself about healthy eating out, you can make conscious choices that align with your weight loss goals. Remember, dining out should be an enjoyable experience, and with a little planning, you can still make healthy choices while savoring the flavors and ambiance of a restaurant.
11. Manage Stress Effectively
Stress can have a significant impact on your weight loss journey. Learning to manage stress effectively is crucial for both your mental and physical well-being. Here are some strategies to help you cope with stress and support your weight loss goals: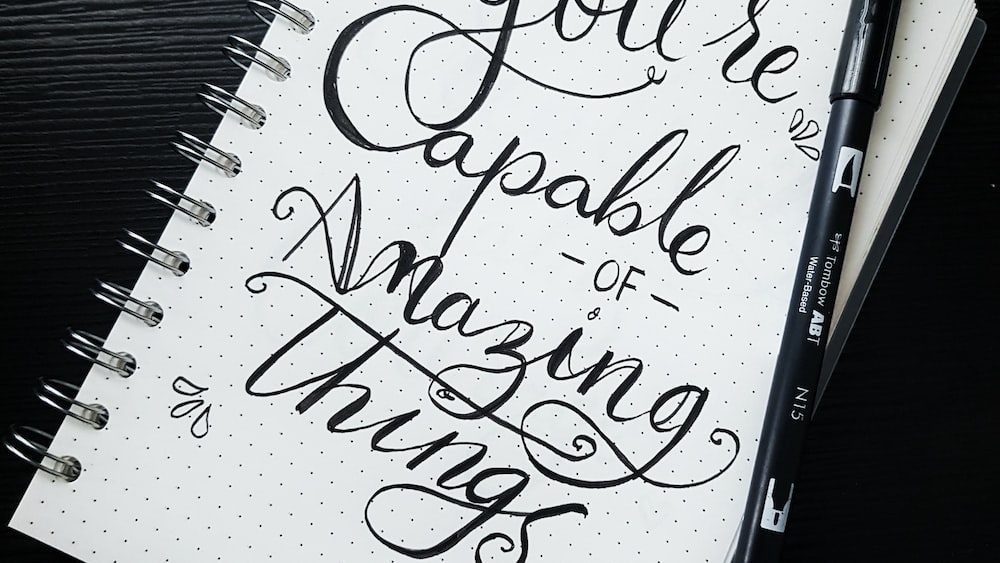 Identify triggers: Take note of situations or events that tend to cause stress in your life. This awareness can help you develop strategies to prevent or minimize stress. It might involve setting boundaries, practicing relaxation techniques, or seeking support from others.
Practice relaxation techniques: Incorporate stress-reducing activities into your daily routine, such as meditation, deep breathing exercises, or yoga. These practices can help calm the mind and body, reducing stress levels and promoting overall well-being.
Engage in physical activity: Regular exercise is not only beneficial for weight loss but also an excellent stress management tool. Physical activity releases endorphins, which are natural mood boosters. Find activities that you enjoy and make them a regular part of your routine.
Prioritize self-care: Make time for activities that bring you joy and relaxation. This could include reading, taking baths, spending time in nature, or engaging in hobbies. Taking care of your emotional and mental well-being is just as important as taking care of your physical health.
Seek support: Don't hesitate to reach out to friends, family, or professionals for support when needed. Sometimes, talking about your stressors and concerns can provide relief and perspective. Building a strong support network can be invaluable during challenging times.
Remember, stress is a natural part of life, but it's how you manage it that makes a difference. By adopting effective stress management techniques, you can support your weight loss journey and improve your overall well-being.
12. Make Exercise Fun
Exercise doesn't have to be a chore; it can be a fun and enjoyable activity. By making exercise fun, you are more likely to stick with it and continue reaping the benefits for your weight loss journey. Here are some strategies to add excitement to your workouts:
Try new activities: Explore different types of exercise to find what you enjoy the most. This could include dancing, hiking, swimming, cycling, or joining group fitness classes. Experimenting with various activities can keep your workouts interesting and engaging.
Find a workout buddy: Exercising with a friend or family member can make your workouts more enjoyable. Accountability, encouragement, and friendly competition can help keep you motivated and committed to your fitness goals.
Create a motivating playlist: Music can be a powerful motivator during workouts. Create a playlist of upbeat and energizing songs that get you moving and help you stay motivated. Consider updating your playlist regularly to keep it fresh and exciting.
Reward yourself: Set small milestones or goals and reward yourself when you achieve them. This could involve treating yourself to a massage, buying new workout gear, or enjoying a guilt-free indulgence. Rewards can provide an extra incentive to stay consistent with your exercise routine.
Mix it up: Avoid getting bored by changing your workout routine regularly. Incorporate different exercises, intensities, or formats to challenge your body and keep your workouts fresh. This can also help prevent plateaus and promote continued progress.
Remember, exercise should be something you look forward to rather than something you dread. By making it fun and enjoyable, you can create a positive association with physical activity, making it easier to stick with your weight loss journey in the long run.
Exercise doesn't have to be a chore; by making it fun and enjoyable, you are more likely to stick with it and continue reaping the benefits for your weight loss journey.
13. Learn to Let Go of Unhealthy Foods
Letting go of unhealthy foods is an essential step in your weight loss journey. Learning to make healthier food choices and breaking free from unhealthy eating habits can greatly impact your success. Here are some strategies to help you let go of unhealthy foods:
Stock your kitchen with nutritious options: Replace unhealthy snacks and processed foods with
Setting Realistic Goals
Starting small is one of the simplest ways to get exactly where you want. Life isn't a Hollywood movie where snapping fingers turns you into a healthy eating, gym-loving, excuse-free organism overnight. Instead, it's a process, sometimes frustratingly slow. But hey, the tortoise did win the race, right? Your weight loss journey should begin with setting realistic goals.
Dream about fitting into those skinny jeans again, for instance. But you have to start from where you stand — overeating, under-move and full of excuses. Ramp up your goals gradually and you'll hit the jackpot, one baby step at a time. It's all about progress, not perfection.
Celebrating Small Victories
Speaking of baby steps, let's not forget the joy of celebrating pylons we conquer as we inch towards the finish line. Celebrating small victories is as crucial as setting goals. It's like filling your car with gasoline while it's still moving, keeping hope's engine revving and maintaining momentum.
Caught yourself relishing a salad instead of being dragged to it like to a dentist's chair? That's a victory. Managed to squeeze in a 10-minute jog despite an insanely busy day? Celebrate it! These small tricks are the levers that pull down the wall of excuses.
Celebrating small victories is crucial for maintaining momentum and keeping hope's engine revving.
Seeking Support from Others
Think of a time when you worked on a challenging project. Teamwork often makes a huge difference, correct? Similar principles apply to our journey towards a healthier lifestyle. It's always easier when we're surrounded by people who inspire us, hold us accountable, motivate us when we're down, and, are ready to join for an early morning run or weekend hiking.
Try seeking support groups and wellness platforms that focus on how to stop making excuses and lose weight. Join their events and activities. It's an excellent way to keep you on track and boost your resolution when you start to falter. In addition to this, sharing your weight-loss journey with others offers a chance to inspire, and subsequently, to be inspired as well.
Keeping a Positive Attitude
Adopting a positive attitude doesn't mean ignoring life's less pleasant situations. Instead, it means you approach the unpleasantness in a more productive and hopeful way, like focusing on the half-full glass.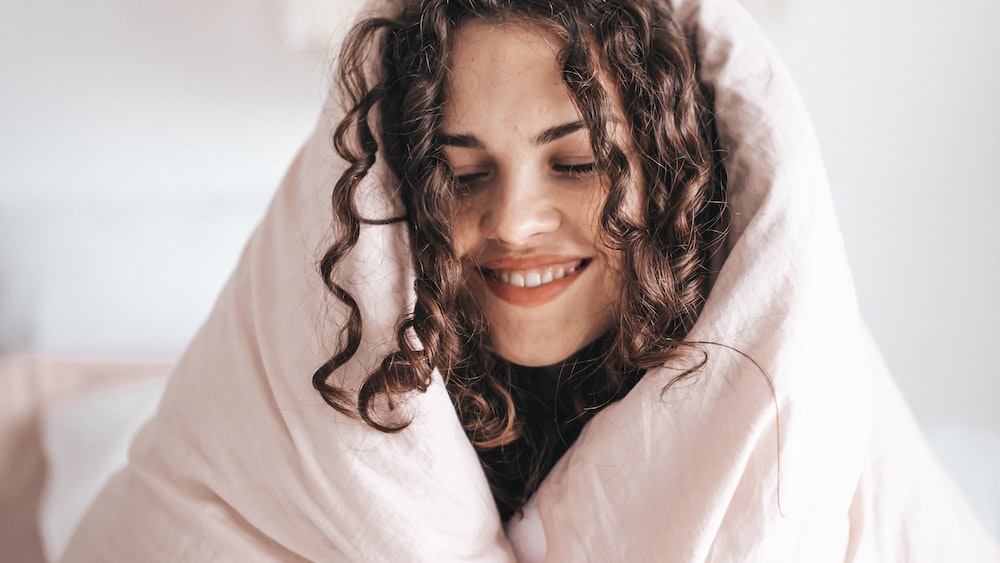 Easier said than done, but the rewards of a positive attitude are worth it. Whenever you find excuses creeping in or motivation levels dropping, take a deep breath, remind yourself of your progress, and reinforce your determination to get back on course.
FAQs
1. Why do I keep making excuses for not losing weight?
The act of making excuses often stems from a lack of motivation or fear of failure. It's a defensive mechanism your mind uses to avoid undertaking a challenging task such as weight loss. To stop this cycle, you should shift your focus and learn how failure can be part of the process towards achieving a healthier lifestyle.
2. How can I stop making excuses and start my weight loss journey?
To stop making excuses, first recognize that you are indeed making one. Then, embrace honesty and make a realistic plan. Understand that setbacks don't mean failure, and celebrate each small step towards your goal.
3. What are some common weight loss excuses?
Common weight loss excuses include lack of time, finding it hard to start, concerns about being judged, and believing that one needs a gym to exercise. These are usually fabrications to avoid stepping out of one's comfort zone.
4. How can I maintain a no-excuse lifestyle for weight loss?
To maintain a no-excuse lifestyle, you need to prioritize your health, embrace a balanced diet, find ways to make exercise fun, learn to manage stress, and consistently educate yourself about maintaining a healthy lifestyle.
Conclusion
So, it's time to greet your excuses with a heartfelt bye-bye and welcome the exciting journey of shedding those extra pounds. The road may be bumpy – filled with temptations and obstacles. But hey, if it were easy, wouldn't all of us be flaunting six-pack abs already? This is your journey, your transformation story on how to stop making excuses and lose weight.
And remember, everyone around you has fought a battle you know nothing about. So, be kind, especially to yourself. Keep seeking constant progress, not overnight perfection. Keep celebrating your victories, no matter how small. People often overestimate what they can do in a day and underestimate what they can do in a year. So be patient.
With this, I hope you've gained some valuable insights and you're ready to kick excuses out of the window. Remember, your health is an investment, not an expense. So go invest in yourself! Cheers to a healthier, fitter, and happier you.
Best, Fabian
Share with your Friends: