52 Journal Prompts For Couples: Develop A Deeper Connection
Journaling has long been known as a powerful tool for self-discovery and personal growth, but did you know it can also be an effective way to strengthen your romantic relationship? Introducing 52 Couples Journal Ideas, a blog post specially crafted for couples seeking motivation and inspiration to deepen their connection with one another.
With prompts designed to help improve communication, increase intimacy, and celebrate special memories together, this list offers creative ways for couples to document their journey side by side.
Key Takeaways
Regular couples journaling can improve communication, increase intimacy, and foster self-awareness for both partners.
The article categorizes the prompts into reflection, relationship building, adventure, and gratitude themes.
Additionally, engaging in joint journaling as a couple allows for a deeper understanding of each other's emotions and strengthens non-verbal communication skills.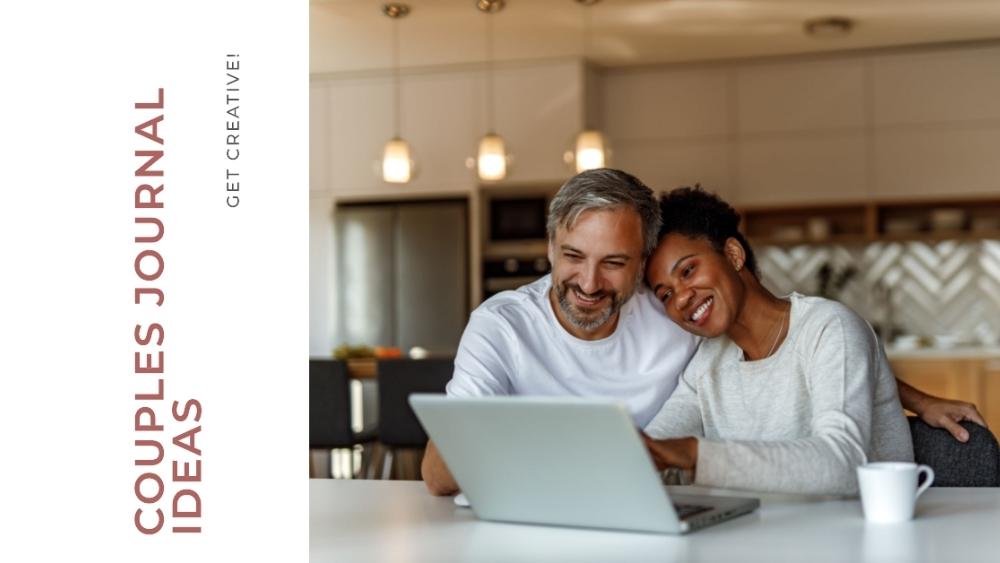 52 Couples Journal Ideas For Building A Stronger Relationship
In this section, we provide 52 couples journal prompts categorized into reflection, relationship building, adventure, and gratitude to help partners build a stronger and deeper connection with each other.
13 Reflection Prompts
Building a strong relationship requires consistent effort and self-reflection. Here are 13 reflection prompts to help you and your partner grow individually and together, ensuring a healthy and happy partnership:
Reflect on the moment you knew you loved your partner.
Discuss what inspired personal growth in both of you over time.
Share how your communication styles have evolved since being together.
Contemplate one obstacle you've faced as a couple and how it made your relationship stronger.
Consider three ways to make your home more comfortable and welcoming for each other.
Explore what makes each of you feel loved, referencing Gary Chapman's Five Love Languages.
Delve into lessons learned from previous long-term relationships that positively impact your current relationship.
Recall the happiest memory with each other within the past month – big or small gestures count!
Acknowledge one another's career goals, including possible challenges, to offer support for future endeavors.
Revisit cherished honeymoon or vacation memories, noting any learned travel preferences in doing so.
Examine special occasions or milestones that left a lasting impression on the two of you as they highlight shared values.
Identify an area where adjustments could improve rough patches in your relationship and strategies for implementation.
Reflect on potential challenges when navigating dating during difficult times (e.g., lockdowns), and brainstorming creative solutions.
These reflection prompts serve as powerful tools to foster greater understanding, emotional intimacy, and overall connection within a romantic relationship while allowing couples to track their progress over time as their love blossoms even further!
Building a strong relationship requires consistent effort and self-reflection.
13 Relationship Building Prompts
As a couple seeking personal growth and development, it's essential to focus on building stronger connections in your relationship. Here are 13 relationship-building prompts that you can use to spark meaningful conversations and improve the bond between you and your partner:
Share a favorite memory from the early days of your relationship and discuss what made it so special.
Reflect on the qualities you appreciate most in each other and express gratitude for them.
Discuss long-term goals for your partnership, such as career aspirations, family planning, or financial stability.
Create a couple's bucket list filled with exciting activities or experiences you would like to achieve together.
Talk about ways you can enhance trust and emotional intimacy in your relationship through open communication.
Revisit honeymoon memories, discussing what made that time so memorable and how to recreate those feelings in daily life.
Practice regular date nights by taking turns planning surprise outings or cozy nights at home.
Discuss ways to tackle challenges that may arise during difficult times in the relationship, such as financial stress or parenting struggles.
Explore Gary Chapman's "Five Love Languages" concept together and pinpoint which ones resonate most with each person's communication style.
Make plans to celebrate milestones in your relationship, such as anniversaries, birthdays, or special achievements.
Choose a book focused on personal growth or relationships to read together, followed by discussions regarding its content and application to your own lives.
Share moments when your partner has been a source of strength during tough times and express gratitude for their support.
Dive into thought-provoking conversation starters from resources like The Dating Divas' free printables or couples communication journals that cater specifically to strengthening relationships.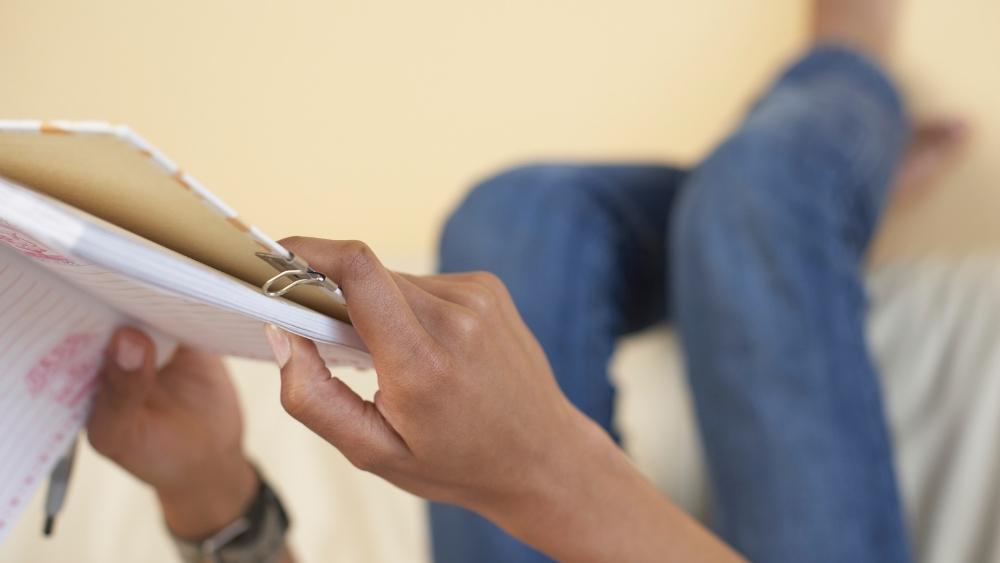 Incorporating these journal prompts into your regular routine will undoubtedly contribute to fostering deeper connections within your partnership while simultaneously encouraging personal growth for both individuals involved.
13 Adventure Prompts
Embarking on new adventures together is an excellent way to strengthen your bond as a couple. Here are 13 adventure prompts to spark excitement and inspire you both on this journey:
Plan a surprise weekend getaway for your partner, keeping the destination a secret until departure day.
Choose a new outdoor activity to try together, such as hiking, rock climbing, or kayaking.
Create a couple's bucket list with a mix of travel destinations and experiences you both want to achieve.
Take turns planning unique date night ideas that go beyond the typical dinner-and-a-movie routine.
Attend a local cultural event or festival you've never been to before, like an art fair or food tasting.
An experiment in the kitchen by cooking elaborate meals for each other from scratch or recreating your favorite restaurant dishes at home.
Enroll in a class or workshop to learn something new together – consider dance lessons, painting classes, or even language courses.
Volunteer for a cause important to both of you, giving back as well as strengthening your relationship through meaningful work.
Revisit the location of your first date and recreate it with added surprises and improvements, reflecting on how much you have grown together since then.
Write down 12 fun activities on small pieces of paper and randomly draw one every month for an exciting year of new experiences.
Plan a road trip without any specific schedule in mind – just pack the car and explore whatever interesting destinations come along the way!
Set aside an evening to become "tourists" in your own city, visiting attractions and landmarks neither of you has ever seen before.
Aim to accomplish something physically challenging together – whether it's completing a marathon, going skydiving, or hiking up a mountain peak.
By incorporating these adventure prompts into your couples journal, not only will you create lasting memories but also foster excitement and deepen emotional intimacy in your relationship.
13 Gratitude Prompts
Gratitude is a powerful tool for building a closer relationship with your partner. Here are 13 gratitude prompts to help you and your partner practice gratitude and appreciation together:
List five things you appreciate about your partner's personality.
Think of a specific instance where your partner did something that made you feel loved. Write about why it meant so much to you.
Write a thank-you note to your partner for something they've done recently.
List five things you're grateful for in your relationship.
Describe one of your favorite memories with your partner, and explain why it was special to you.
Write about how your partner has helped you grow as a person in the time you've been together.
Take turns listing three things you're grateful for each day for one week.
Reflect on the happiest moment the two of you have shared together, and describe what made it so happy.
Write about a challenge the two of you faced together and overcame, and express thanks for how it brought you closer together.
Make a list of things that make both of you laugh, and reflect on why laughter is important in your relationship.
List ways in which you feel supported by your partner, whether emotionally, physically, or otherwise.
Reflect on moments when your partner has shown forgiveness or grace toward you, and express gratitude for their willingness to move forward with love and compassion.
Write about a goal the two of you have accomplished together, expressing gratitude for each other's support throughout the process.
Gratitude journaling can be an effective tool for strengthening the emotional connection between partners at any stage of their relationship journey.
Benefits Of Journaling As A Couple
Journaling as a couple can improve communication, strengthen connection, and increase self-awareness.
Improved Communication
Journaling as a couple has been shown to improve communication in relationships, and this is supported by company data, which reveals that 58% of females between the ages of 18 and 34 have experienced better communication through couples journaling. To help you better understand these improvements, here is a table showcasing the different areas of communication that can be enhanced through journaling together.
| Aspect of Communication | Improvement through Journaling |
| --- | --- |
| Listening Skills | Journaling encourages active listening as each person reads and absorbs the thoughts and feelings expressed by the other. |
| Empathy | Writing and reading each other's thoughts can foster a deeper understanding and compassion for the emotions of your partner. |
| Expressing Emotions | Couples journaling provides a safe platform to share feelings, thoughts, and emotions without the fear of immediate judgment or reaction from the partner. |
| Conflict Resolution | Journaling about disagreements or issues can help couples approach problems with a clearer mind, facilitating better problem-solving and compromise. |
| Non-Verbal Communication | Developing the habit of journaling together can lead to stronger non-verbal communication, as couples become acutely aware of each other's emotions and needs. |
Overall, couples journaling not only improve verbal communication but also helps in developing the emotional intelligence necessary for building a stronger, more meaningful relationship.
Strengthened Connection
As couples practice journaling together, they can experience a strengthened connection in their relationship. By sharing thoughts and feelings through writing and reflecting on them as a couple, partners can develop a deeper understanding of one another.
This allows for a more intimate relationship where each partner feels heard, understood, and supported. Additionally, regular journaling together provides an opportunity to create special memories that can be looked back on fondly in the future.
As Gary Chapman noted in his book "The 5 Love Languages," Quality time is an essential aspect of any successful long-term relationship.
Increased Self-awareness
As individuals, we all have emotional blind spots and unconscious patterns that can harm our relationships. However, when we engage in joint journaling with our partners, we gain greater self-awareness and insight into these hidden areas of ourselves.
Moreover, increased self-awareness helps us to recognize and manage emotions more effectively. For instance, if one partner struggles with anxiety or depression, journaling can help them identify triggers and work through difficult emotions.
This can lead to healthier communication within the relationship and, ultimately, a stronger bond between partners.
Increased self-awareness helps us to recognize and manage emotions more effectively
FAQs:
1. What is a couples journal and why should I start one?
A couple's journal is a shared notebook where partners can express their feelings, experiences, and goals collaboratively. Starting a couple's journal helps to build intimacy, and communication skills, and strengthens the relationship.
2. How do I choose the right type of journal for my partner and me?
The right type of journal depends on your preferences, such as size, style (hardcover or softcover), and design/color options, among others. Consider what will be comfortable for both you and your partner while selecting a meaningful design that best represents your personality.
3. What are some ideas for prompts to write in our couples' journal?
Some possible prompts include writing about favorite memories together; expressing gratitude towards each other; setting shared goals or dreams; documenting important milestones; keeping track of day-to-day schedules and activities.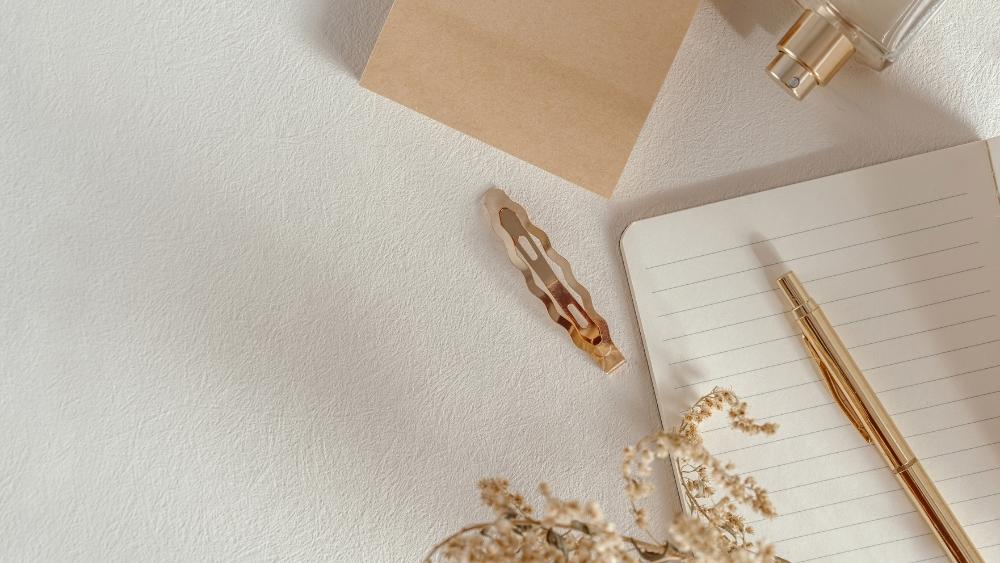 4. Can we decorate our Couples Journal?
Certainly! Decorating your couples journal with photos or personalization like stickers can make it more unique and enjoyable experience while using it – Plus it makes memories more fun to reminisce over when looking back through previous entries year later down road!
Conclusion
In conclusion, journaling can be a powerful tool in strengthening your relationship with your partner. The 52 couples journal ideas we have provided are designed to help you build stronger communication skills, increase intimacy and connection, and create a safe space to explore your deepest feelings.
By regularly engaging in these prompts together, you can develop a closer relationship and work through difficult times as a team.
I wish you the best! Fabian.
Share with your Friends: