Uncovering The Danger: Lack Of Accountability In Healthcare
Ever found yourself frustrated at the sight of an unfolded blanket on the sofa, even though a family member had promised to deal with it? Now, multiply that feeling of annoyance and disappointment by a hundred, and you might begin sensing the frustration caused by a lack of accountability in healthcare systems. Yes, we're dealing with a blanket here that's not just covering your sofa but the healthcare of millions of people across the globe.
We have always heard about the importance of accountability in every organization, whether it's a tech giant, a small coffee shop, or a healthcare industry. Everyone from leaders to healthcare professionals needs to understand the importance of values, workplace culture, and the role that accountability plays in molding these elements.
But what happens when accountability, this super-important pillar of any healthy organization, begins to crumble in the healthcare sector? Well, let's dive in and uncover the answer. Don't worry, I've got my flashlight, a post-graduate degree in common sense, and a healthy amount of curiosity. Let's uncover the danger together.
Understanding Accountability in Healthcare
When we think of 'accountability,' our minds often picture it as an overstuffed suitcase, filled with responsibilities and obligations. Trust me, even healthcare professionals feel the same. They didn't tell us dealing with this giant suitcase was part of their medical training!
What is Accountability in Healthcare?
Accountability in healthcare, put simply, is the act of ensuring that individuals and teams are held responsible for their actions, decisions, and behaviors. It's about ensuring that when Dr. Smith says she'll review your reports by Tuesday, she does exactly that. It's about getting the right medical advice at the right time and being able to trust the competence, judgment, and intentions of those overseeing our health.
From deciding treatment plans to prescribing medications, from patient care to maintaining hygiene, every single act performed by a healthcare professional demands accountability. Picture it as a giant, strict schoolteacher, always present, pointing out mistakes and ensuring the class is running smoothly.
Let's take a breather at this point and move to the next part of our journey: answering why accountability is so important, particularly in the healthcare sector.
Accountability in healthcare is crucial for ensuring that individuals and teams are held responsible for their actions, decisions, and behaviors, ultimately leading to trust in healthcare providers and improved patient outcomes.
The Importance of Accountability in Healthcare
Consider accountability as the backbone of any healthcare organization. It is a pillar that supports the entire structure of providing quality patient care. It's the tie that binds work ethics, moral values, and service standards into a tight, respectable package.
When accountability is integrated into workplace culture, it encourages health professionals to uphold their duties. It motivates them to perform at their best, knowing their actions have significant consequences, both good and bad. It creates a rewarding environment where good work is appreciated and failures are scrutinized for improvement.
Additionally, for patients, knowing that their physicians and surgeons are held accountable gives them confidence and enhances their trust in the healthcare system. It reassures them, knowing their health isn't being dealt with flippantly or irresponsibly.
The State of Accountability in Global Healthcare Systems
Remember playing the game of passing whispers in our childhood, where the whisper drastically changed by the time it reached the last person? Let's play that game with 'accountability in healthcare' and see how it changes from country to country.
Accountability in Healthcare: A Comparative Study
When we look at world healthcare systems, we often find some shining examples of accountability, while others make us want to hide under our beds. Let's first visit the land of cheese, chocolates, and punctuality – Switzerland.
Switzerland is known for its high level of accountability in healthcare. Regular audits, stringent laws, and an emphasis on quality treatment have led to Swiss hospitals becoming some of the most respected in the world.
On the other hand, in the United States, the picture of accountability in healthcare is a mix of both highs and lows. Some states like Minnesota have done a fantastic job incorporating transparency and accountability, while others struggle with system-wide faults.
China, striving to augment its healthcare services, has been focusing on increasing accountability by implementing measures like patient satisfaction surveys and public reporting systems.
Is your mental passport ready? Now it's time to set foot in India and examine the state of accountability in its healthcare realm.
Case Study: Accountability in Healthcare in India
India, ah, the land of intricately woven cultures, architectural marvels, and vibrant landscapes. Unfortunately, the panoramic view of its healthcare accountability doesn't match its physical beauty.
The overall healthcare system in India is a labyrinth of public and private entities with various degrees of accountability. Public hospitals, mostly understaffed and overburdened, often struggle to maintain the expected level of accountability.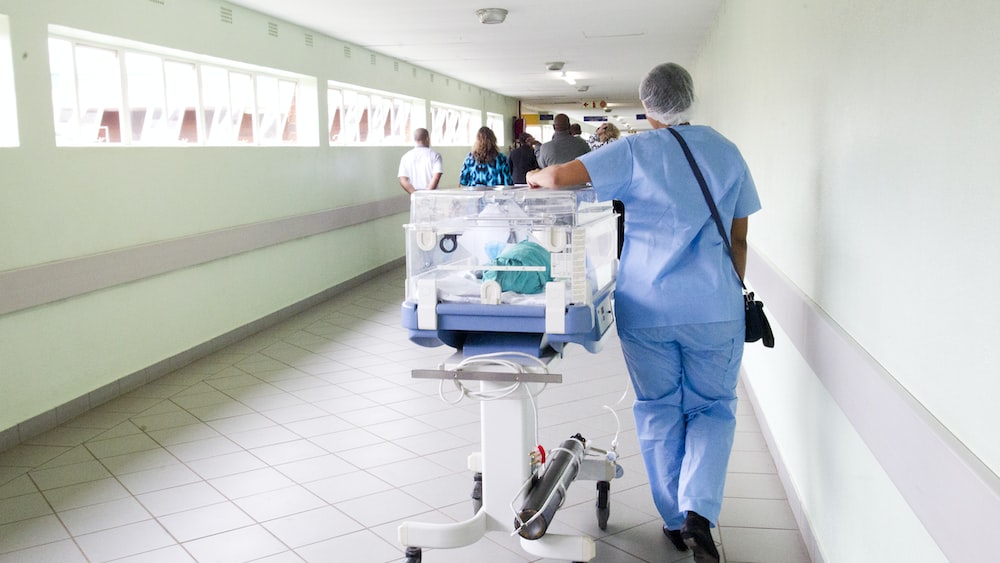 Furthermore, private hospitals in India, despite having better infrastructure, suffer from the pitfalls of commercialization and profit-orientation, steering clear from the essence of accountability. Cases of negligence, incorrect treatments, and overcharging have become all too common, leading to public outrage and mistrust of these institutions.
All in all, India's healthcare accountability reflects a mirror image of an adventurer lost in the jungle of responsibilities and regulations, continuously striving to find its way.
The Impact of Lack of Accountability in Healthcare
Much like consuming too much coffee can lead to serious heart palpitations, a lack of accountability in the healthcare sector has its consequences too. And trust me, they're not pretty.
The Consequences of Lack of Accountability
A lack of accountability in healthcare can spiral into a maelstrom of problematic outcomes, more complex than the plot of an Alfred Hitchcock movie.
Firstly, it can lead to compromised patient safety and substandard treatment quality. Imagine Mr. Johnson, a patient with chronic hypertension, being carelessly prescribed a high-sodium diet by a nurse who hasn't been informed of his condition. The consequences can be deadly.
Secondly, lack of accountability often results in a loss of trust among patients, leading to a reluctance in seeking necessary medical care. If patients equate visiting hospitals to entering a haunted house, we know the system has failed.
Lastly, it can create an unhealthy workplace culture where healthcare professionals feel demotivated and underappreciated. The healthcare realm, akin to a well-oiled machine, can sputter and cough, eventually breaking down if the members of the team don't hold each other accountable.
Real-Life Examples of Lack of Accountability in Healthcare
Have you ever crammed for a test, only to forget everything you've learned the very next day? That's me with a grocery list – in one ear, out the other. But let's delve into the deep end here. Imagine, if the consequences of such forgetfulness transcended the borders of a missed grocery item, and ventured into the life-or-death realm of healthcare. A stark example of this can be found in the 2009 Johns Hopkins Hospital case. A prestigious institution, yet, not immune to human error. A patient died due to a misplaced catheter, and the attending physicians failed to take accountability, almost resulting in another patient's death.
Similarly, consider the Mid Staffordshire NHS Foundation Trust scandal in the UK. It was a series of failures on a widespread scale where basically no one could find their accountability glasses. Close to 1200 patients died needlessly between 2005 and 2009 due to poor care and negligence. Terrifying, isn't it? The lack of accountability here turned the sacred oath of "do no harm" into what felt like a careless shrug of indifference.
The Role of Leadership in Fostering Accountability
Picture this. You're on a sinking ship, and the captain is busy blaming the iceberg. Unsettling, right? Just as a ship's captain must steer her crew correctly, leaders in healthcare must foster a climate of accountability. It is a fundamental human right that a patient's health and safety come first, and a leader who understands their role in protecting this right can be an incredible force for change.
How Leaders Can Promote a Culture of Accountability
Do you remember that terrific team captain who led your high school basketball team to victory? Picture them in scrubs. A leader in healthcare must be like that captain, able to inspire their team to hold themselves to the highest standards of care. One way they can do this is by setting clear expectations. It's like telling your children to clean their room instead of just saying, "Make it look less like a raccoon's den."
In addition, leaders should create an environment where honesty is valued over perfection. Think of it as a dodgeball game where everyone knows they'll get hit once in a while, but it's okay because the team has your back. In the same vein, fostering open communication about mistakes in healthcare can go a long way in promoting accountability.
Leadership Strategies for Improving Accountability
If being a leader was as easy as sipping a warm latte on a chilly day, everyone would be doing it. But it takes certain strategies and resilience to incite accountability. To kick things off, effective leaders should have a performance measurement system in place. Remember when your fitness coach tracked your progress every week? Similarly, healthcare leaders need to measure the performance and progress of their teams.
Additionally, leaders can establish a 'no-blame' culture and encourage learning from errors. It's a bit like that comforting parent, who, instead of scolding you for spilling the milk, teaches you how to clean it up and avoid slippery spots next time.
Overcoming Challenges in Accountability
Just like trying to eat spaghetti without staining your shirt is challenging (or is that just me?), implementing accountability can face its own set of hurdles. But fear not! Challenges are merely opportunities wearing intriguing masks.
Common Challenges in Implementing Accountability
Let's face it: healthcare can be like a batch of spaghetti – tangled and somewhat messy. One of the main challenges in implementing accountability can be the complex structure of healthcare organizations. It can be as confusing as trying to put together a 1000-piece puzzle without a reference picture. Without a clear understanding of the different roles and responsibilities, it can be tricky to determine who is accountable for what.
Another challenge can be the fear of blame. It's like that sinking feeling you get when you ruin your mom's favorite vase – you know the repercussions, so you'd rather not admit it. Fear of punitive measures can lead many healthcare professionals to become defensive rather than taking responsibilities for their actions.
Implementing accountability in healthcare organizations can be challenging due to the complex structure and the fear of blame, leading to a lack of clarity on roles and responsibilities.
Best Practices for Encouraging Accountability in Healthcare
Pop quiz question for you: What can foster a culture of accountability? No, the answer isn't a magic wand, although that would certainly be convenient. Instead, order, structure, and effective communication are key. Having clear roles and responsibilities cuts the clutter out of the picture like a laser, making it easy for individuals to understand their specific duties.
Next up, taking judicious action when errors occur. This doesn't mean pointing fingers, but promoting learning, much like a wise teacher would do when a student makes an error. Transparency is also crucial; it's like turning on the light in a dark room, allowing issues to be seen and addressed.
Lastly, institutions should provide continuous training to keep up with the pace of healthcare advancement. It's akin to doing your daily stretches – it's essential to maintain flexibility and adaptability in any changing environment.
Measuring Accountability in Healthcare
Now, how do we know if accountability is being adhered to effectively? You can't exactly weigh it on a scale or measure it like a piece of string. You have to rely on tools and techniques that allow for a more nuanced analysis. But that's a topic for another time, and, trust me, we've got a lot to unpack there too. Stay tuned!
How is Accountability Measured in Healthcare?
Accountability in healthcare typically hinges on three crucial dimensions: answerability, enforcement, and judgement. The dimension of answerability relates to the obligation of various healthcare actors (like doctors, nurses, and administrative staff) to provide information about their decisions and actions, particularly when it comes to delivering health services to patients. The enforcement aspect, on the other hand, deals with the potential repercussions that may arise if the responsibilities aren't adequately met. But who decides whether these obligations have been fulfilled effectively? That's where the judgement part comes in, typically conducted either internally (by management or peers) or externally (by patient testimonials, accountability bodies, or third-party evaluators).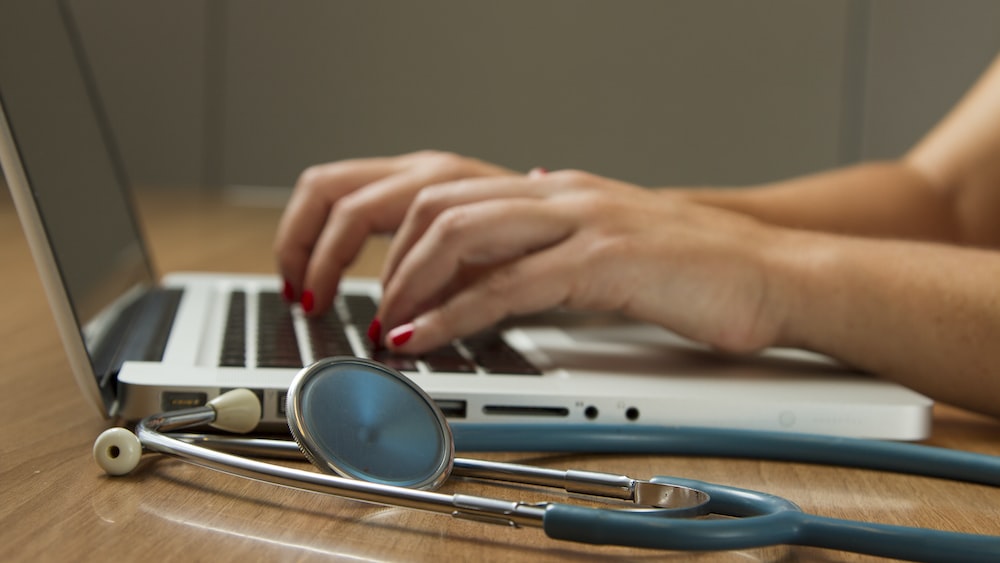 Now, measuring accountability may seem like a humungous task, reminiscent of attempting to ride a bicycle backward up a slippery slope blindfolded… And true enough, it can be quite the rollercoaster ride. Yet, it is an essential process that stares directly back at healthcare systems' efforts (or lack thereof) to meet the needs not just of individual patients, but of the broader population as well.
Tools and Techniques for Measuring Accountability
Measuring accountability in healthcare can be a bit like trying to shepherd cats. They're all over the place – inherently different in their structural and operational aspects, yet crucially bound together by a fundamental objective: delivering effective health services. Thankfully, there are some common tools and techniques we can use to manage this feline frenzy.
First, we have the conventional budgie – surveys and feedback forms. They may seem quaint in today's tech-driven age, but they're tried and tested, and have the benefit of being easily comprehensible to the broadest section of a hospital's demographic. Another tool symbolic of the trusty elderly golden retriever is audits. These are thorough, comprehensive evaluations of different aspects of healthcare services intended to flag any irregularities or deviations.
Finally, we come to performance metrics and indicators – our sleek, silvery falcon if you will. These offer quick, precise, and easily digestible insights into a healthcare system's efficacy, efficiency, and reliability. Ranging from patient mortality rates to the average wait time in E.R. to patient satisfaction levels, these metrics are indispensable in measuring accountability.
FAQs
Why is accountability crucial in healthcare?
Accountability is crucial in healthcare because it necessitates that healthcare providers and organizations remain answerable for the quality and safety of care provided to patients. Additionally, it reins in complacency and shoves the spotlight on the effectiveness and efficiency of health services, thereby driving continuous improvement and fostering trust amongst the patient population.
How can healthcare organizations improve accountability?
Improving accountability in healthcare organizations comes down to fostering a culture that places patient welfare at the heart of all decisions and actions. Implementing transparent policies, fostering open communication, using performance metrics, conducting regular audits, and encouraging patient feedback can all contribute towards a more accountable healthcare environment.
What are the consequences of lack of accountability in healthcare?
Consequences of a lack of accountability in healthcare can be grave, ranging from reduced care quality to negative health outcomes for patients. When accountability is compromised, healthcare providers may neglect their responsibilities, leading to potentially harmful practices, decreased patient satisfaction, and diminished public trust in the health service.
How is accountability measured in healthcare?
Accountability in healthcare is measured through a combination of surveys, feedback forms, audits, and performance metrics. These tools and techniques provide valuable insights into the quality, effectiveness, and efficiency of healthcare services, thereby enabling stakeholders to hold healthcare providers accountable for their actions and decisions.
Conclusion
Intricately woven into the core fabric of healthcare provision, accountability is an essential thread that cannot be overlooked. Nevertheless, the degree and depth of accountability witnessed in healthcare settings fluctuate widely. It's as wildly unpredictable as a hot summer afternoon turning into a raging thunderstorm in the blink of an eye. However, with relentless efforts at fostering transparent practices, encouraging feedback, utilizing relevant measurement tools, and above all, making a continued commitment to patient health and safety, we can steadily push towards improved accountability in healthcare systems across the globe.
And as we continue to actively seek and create improved accountability, the possibilities are as vibrant and diverse as the colors of a rainbow after a summer storm. So here's to embracing the challenge, making the most of our collective efforts, and crafting a healthcare system worthy of the trust and faith we place in it. After all, as we continue to evolve and improve, aren't we all striving to be healthier, happier versions of ourselves? Until the next time, keep exploring, keep growing, and keep making strides on your self-improvement journey. Signing off, Fabian.
Share with your Friends: