The Fascinating History Of Mindfulness Origin
Welcome to the fascinating world of mindfulness! Have you ever wondered about the origins and history of this life-changing practice? In this article, we will take you on a journey through time, exploring the roots and evolution of mindfulness, and how it has transformed into the modern practices we know and love today. But first, let's clarify what mindfulness actually is.
Mindfulness is the practice of being fully present and aware of our thoughts, feelings, sensations, and surroundings, without judgment or distraction. It's about cultivating a sense of inner peace and balance, and learning to appreciate the beauty of the present moment. Doesn't that sound like something we could all benefit from?
Throughout history, mindfulness has been a key component of various religious and philosophical traditions, such as Hinduism, Buddhism, Christianity, Islam, Stoicism, and Transcendentalism. These ancient practices have laid the foundation for modern mindfulness techniques, which are now widely used in psychology, education, business, and law.
So, are you ready to dive into the captivating history of mindfulness origins? Let's start by exploring the ancient roots of this transformative practice.
The Ancient Roots of Mindfulness
Mindfulness has been around for thousands of years, deeply embedded in various religious and philosophical traditions. The ancient roots of mindfulness can be traced back to Hinduism, Buddhism, Christianity, and Islam. Let's take a closer look at how mindfulness emerged and evolved in these spiritual practices.
Mindfulness in Hinduism
The origins of mindfulness can be traced back to the ancient Indian spiritual tradition of Hinduism. Within Hinduism, mindfulness is a key component of yoga and meditation practices. The earliest records of mindfulness in Hinduism can be found in the Vedas, a collection of sacred texts dating back to around 1500 BCE. These texts emphasize the importance of self-awareness, concentration, and inner peace.
The practice of mindfulness in Hinduism is further developed and refined in the Upanishads – a set of philosophical texts that form the foundation of Indian spiritual thought. The Upanishads teach that through mindfulness and meditation, individuals can achieve a state of deep inner awareness, ultimately leading to self-realization and spiritual enlightenment.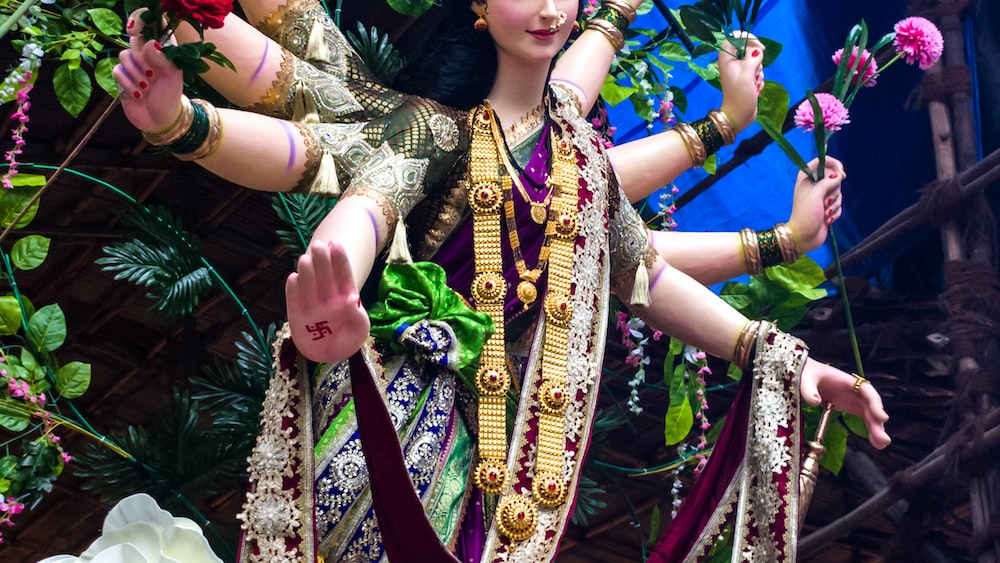 One of the most influential Hindu texts on mindfulness is the Bhagavad Gita, an ancient Indian epic that explores the concept of Dharma – the path of righteous living. In the Bhagavad Gita, mindfulness is presented as a crucial aspect of fulfilling one's Dharma, enabling individuals to act with wisdom, clarity, and compassion.
The practice of mindfulness in Hinduism is a key component of yoga and meditation practices, emphasizing the importance of self-awareness, concentration, and inner peace.
The Emergence of Mindfulness in Buddhism
The practice of mindfulness is perhaps most closely associated with Buddhism. The origins of mindfulness in Buddhism can be traced back to the teachings of Siddhartha Gautama, the historical Buddha, around 500 BCE. In his quest for enlightenment, the Buddha developed a series of meditation techniques aimed at cultivating mindfulness and deep insight into the nature of reality.
One of the core teachings of Buddhism is the Four Noble Truths, which provide a framework for understanding the nature of suffering and the path to liberation. Mindfulness plays a crucial role in this path, as it enables individuals to develop awareness of their thoughts, feelings, and sensations, and to overcome the negative mental patterns that cause suffering.
Mindful Practices in Christianity and Islam
While mindfulness is often associated with Eastern spiritual traditions, it is also an important aspect of Christianity and Islam. In both of these Abrahamic faiths, mindfulness is practiced through prayer, meditation, and contemplation, with the ultimate goal of deepening one's connection with God.
In Christianity, the practice of mindfulness can be traced back to the teachings of Jesus and the early Christian mystics, who emphasized the importance of cultivating inner stillness and attentiveness to the present moment. One of the most influential Christian texts on mindfulness is The Cloud of Unknowing, a medieval guide to contemplative prayer that teaches individuals to let go of their thoughts and distractions and to focus on God's presence.
In Islam, mindfulness is known as Muraqabah, a form of meditation that involves cultivating awareness of God's presence in every aspect of one's life. Through Muraqabah, individuals learn to observe their thoughts, feelings, and actions, and to align themselves with the divine will.
The Evolution of Mindfulness
As we have seen, mindfulness has deep roots in various religious and philosophical traditions. Over time, these ancient practices have evolved and adapted to meet the needs of different cultures and societies. Let's take a look at some of the key developments in the history of mindfulness, from Stoicism to Transcendentalism and beyond.
The Influence of Stoicism
Stoicism is an ancient Greek and Roman philosophy that has had a profound influence on the development of mindfulness. Founded by Zeno of Citium in the 3rd century BCE, Stoicism teaches that the key to happiness lies in cultivating inner virtues such as wisdom, courage, and self-control.
At the heart of Stoic philosophy is the practice of mindfulness, which involves developing a deep awareness of one's thoughts and emotions in order to gain control over them. By practicing mindfulness, Stoics believed that individuals could learn to respond to life's challenges with equanimity and resilience, ultimately achieving a state of inner peace and tranquility.
Some of the most influential Stoic philosophers, such as Epictetus, Seneca, and Marcus Aurelius, emphasized the importance of mindfulness in their writings. In his famous work, Meditations, Marcus Aurelius explores the concept of mindfulness as a tool for self-improvement and spiritual growth.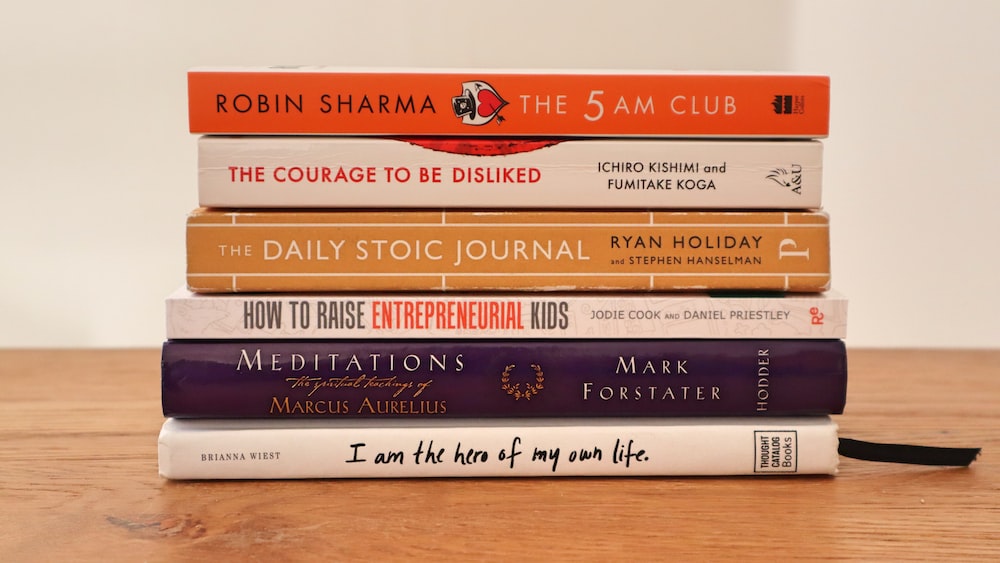 Mindfulness and Transcendentalism
In the 19th century, the philosophy of Transcendentalism emerged in the United States, which had a significant impact on the development of mindfulness. Transcendentalism was a spiritual and intellectual movement that emphasized the importance of self-reliance, intuition, and the pursuit of truth.
One of the key principles of Transcendentalism is the cultivation of mindfulness, which is seen as a means of accessing deeper levels of consciousness and connecting with the divine. Prominent Transcendentalist thinkers, such as Ralph Waldo Emerson and Henry David Thoreau, advocated for the practice of mindfulness through contemplation, meditation, and immersion in nature.
In his seminal work, Walden, Thoreau describes his experience of living in solitude in the woods, and how the practice of mindfulness allowed him to gain profound insights into the nature of existence.
The Popularization of Mindfulness in the West
In the 20th century, the practice of mindfulness began to gain widespread popularity in the Western world, thanks to the efforts of influential thinkers, writers, and teachers. One of the key figures in this popularization of mindfulness was the Vietnamese Buddhist monk, Thich Nhat Hanh, who introduced the concept to the West through his teachings and writings.
Another important figure in the popularization of mindfulness in the West was the American psychologist, Jon Kabat-Zinn, who developed the groundbreaking Mindfulness-Based Stress Reduction (MBSR) program in the 1970s. MBSR is a secular adaptation of traditional Buddhist mindfulness practices, designed to help individuals cope with stress, pain, and illness. Today, MBSR and other mindfulness-based interventions are widely used in the fields of psychology, healthcare, and education, demonstrating the enduring relevance and versatility of this ancient practice.
Modern Mindfulness Practices
In today's fast-paced world, mindfulness has become increasingly popular as a way to stay grounded and focused. As people seek ways to manage stress and improve their mental health, modern mindfulness practices have evolved to incorporate a variety of disciplines, from psychology and education to business and law. Let's take a closer look at how mindfulness has found its way into these different fields.
Mindfulness in Psychology and Mental Health
The world of psychology has embraced mindfulness as a powerful tool for mental health. Mindfulness-based interventions, such as Mindfulness-Based Stress Reduction (MBSR) and Mindfulness-Based Cognitive Therapy (MBCT), have shown great promise in treating various psychological disorders, including anxiety, depression, and PTSD. These practices help individuals develop awareness and acceptance of their thoughts and emotions, leading to greater emotional regulation and resilience.
Moreover, mindfulness has been integrated into Acceptance and Commitment Therapy (ACT), a form of cognitive-behavioral therapy that encourages individuals to accept their thoughts and feelings rather than trying to change or avoid them. By fostering a non-judgmental attitude towards one's experiences, mindfulness can help individuals develop psychological flexibility, enabling them to better cope with life's challenges.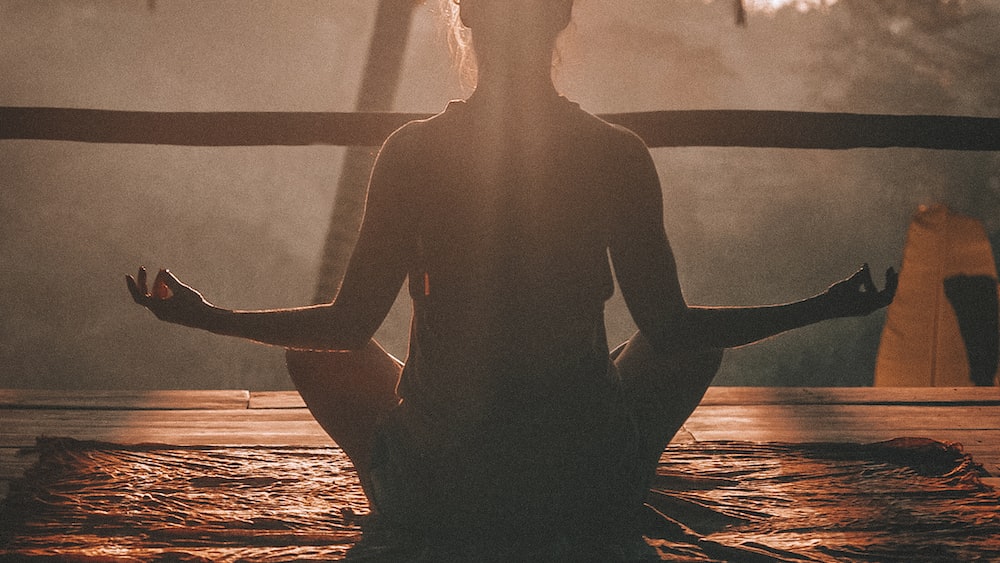 Finally, mindfulness meditation has been shown to offer numerous benefits for overall mental health, such as reduced stress, improved focus, and increased emotional intelligence. With such a wide array of applications, it's no wonder that mindfulness has become an essential component of modern psychology.
Mindfulness in Education and Schools
Schools have also recognized the value of mindfulness, with many integrating mindfulness practices into their curricula. These programs aim to help students develop self-awareness, self-regulation, and emotional intelligence, which can lead to improved academic performance, mental health, and overall well-being.
In addition, mindfulness has been shown to help students with attention and focus, reducing distractibility and improving cognitive function. As a result, schools that incorporate mindfulness into their programs often report improved classroom behavior, increased academic achievement, and a more positive learning environment.
The Application of Mindfulness in Business and Law
The world of business has also taken note of the benefits of mindfulness, with many companies offering mindfulness programs to their employees. These programs have been shown to boost productivity, enhance creativity, and improve overall job satisfaction. By helping employees stay focused, present, and engaged, mindfulness can lead to a more harmonious and efficient workplace.
In the realm of law, mindfulness has been gaining traction as a tool for managing the high levels of stress and burnout often experienced by legal professionals. Law schools and firms alike have begun to incorporate mindfulness training to help lawyers develop the mental resilience and emotional intelligence necessary to navigate the high-pressure world of law.
Furthermore, mindfulness has been shown to improve decision-making and ethical reasoning, which are critical skills in both business and legal professions. By fostering greater awareness and presence, mindfulness can help professionals make more thoughtful and informed decisions, leading to better outcomes for all involved.
Mindfulness programs in the workplace have been shown to boost productivity, enhance creativity, improve job satisfaction, and foster greater awareness and presence, leading to better outcomes for all involved.
The Science Behind Mindfulness
As mindfulness gains popularity in various fields, an increasing body of scientific research has emerged to support its effectiveness. The science behind mindfulness primarily focuses on understanding its neurological effects and its associations with various psychological constructs. Let's explore some of the key findings in this area.
Neurological Studies and Benefits
Numerous studies have investigated the neurological effects of mindfulness meditation, revealing a host of benefits for the brain. For example, research has shown that mindfulness can increase gray matter density in areas associated with learning, memory, and emotional regulation, and decrease gray matter density in regions linked to stress and anxiety.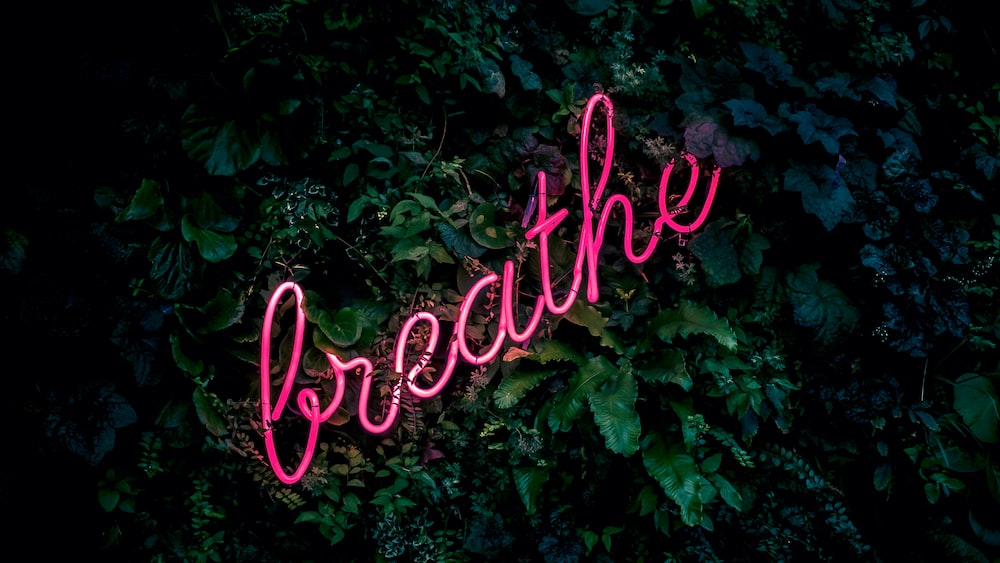 Additionally, mindfulness has been found to enhance connectivity between different brain regions, promoting cognitive flexibility and adaptability. It has also been shown to increase activity in the prefrontal cortex, which is responsible for executive functions such as attention, decision-making, and self-regulation.
Associations of Mindfulness with Other Variables
Research has also explored the relationships between mindfulness and various psychological constructs, such as self-compassion, resilience, and emotional intelligence. These studies have consistently found that mindfulness is positively associated with these variables, suggesting that individuals who practice mindfulness are more likely to exhibit adaptive psychological characteristics.
For instance, mindfulness has been linked to increased self-compassion, which in turn has been shown to promote psychological well-being and resilience. Furthermore, individuals with higher levels of mindfulness have been found to demonstrate greater emotional intelligence, which is crucial for effective communication and interpersonal relationships.
The Efficacy of Mindfulness Practice
A growing body of evidence supports the effectiveness of mindfulness practice in various contexts, from mental health treatment to workplace productivity. For example, studies have demonstrated that mindfulness-based interventions can lead to significant reductions in symptoms of anxiety, depression, and stress.
In the workplace, mindfulness has been shown to improve job satisfaction, employee engagement, and overall productivity. Moreover, mindfulness training has been found to enhance cognitive function, including attention, memory, and problem-solving abilities.
Overall, the scientific literature provides strong support for the efficacy of mindfulness practice in promoting mental health, well-being, and performance in a variety of settings.
The Criticisms and Risks of Mindfulness
Despite the numerous benefits of mindfulness, it is not without its critics and potential risks. Some researchers have raised concerns about the lack of rigorous scientific studies and the potential for misuse or misunderstanding of mindfulness practices. In the next sections, we will delve into these criticisms and explore the possible risks associated with mindfulness practice.
Scholarly Research and Shortcomings
While mindfulness has gained significant attention in the world of research and academia, it's important to acknowledge its limitations and shortcomings. One major issue lies in the differing definitions and concepts of mindfulness, which can create confusion and inconsistencies in the literature. This lack of a universally accepted definition makes it challenging to compare studies and draw solid conclusions.
Moreover, many studies on mindfulness are based on self-report data, which can be subject to biases and inaccuracies. Participants might overestimate their levels of mindfulness or be influenced by social desirability. Additionally, the majority of research in this area is conducted with small sample sizes and lacks long-term follow-up, limiting the generalizability of the findings.
Despite these limitations, the field of mindfulness research is rapidly evolving, and emerging adult researchers are continuously working to refine their methodologies and develop a deeper understanding of this practice's benefits and potential drawbacks.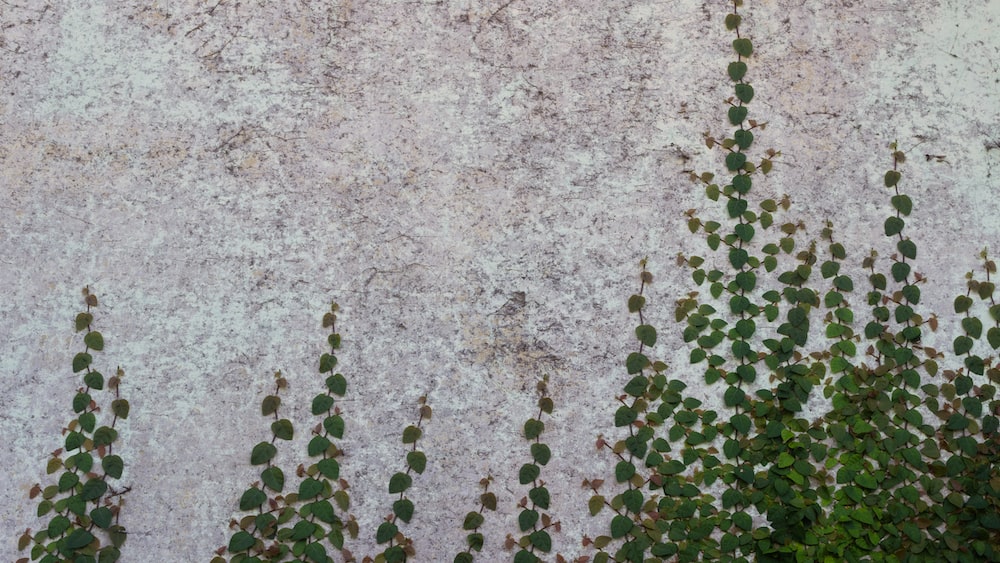 Potential Risks and Misconceptions
Though mindfulness has numerous benefits, it's crucial to be aware of potential risks and misconceptions associated with its practice. For instance, one common misconception is that mindfulness is a quick fix for all psychological issues. While it can be an effective tool for managing stress and improving mental well-being, it's not a panacea for all mental health problems.
Another potential risk is the improper application of mindfulness techniques, which may lead to adverse effects such as increased anxiety or rumination. This highlights the importance of seeking guidance from experienced practitioners, especially for individuals with a history of trauma or mental health disorders.
FAQs
1. How is mindfulness different from meditation?
To understand the difference, mindfulness can be seen as a mental state achieved by focusing on the present moment, while meditation is a structured practice that helps cultivate mindfulness. In other words, meditation is a technique that supports the development of mindfulness.
2. Can mindfulness be practiced without a religious context?
Yes, mindfulness can be practiced without a religious context. Although it has roots in various religious traditions, modern mindfulness practices have been adapted to be secular and accessible to individuals of all beliefs and backgrounds.
3. What are some simple mindfulness exercises for beginners?
Some simple mindfulness exercises for beginners include focusing on your breath, engaging in mindful eating, or practicing a body scan meditation. These exercises help cultivate present-moment awareness and can be easily incorporated into your daily routine.
4. How long does it take to see the benefits of mindfulness practice?
The time it takes to see the benefits of mindfulness practice varies for each individual. Some people may experience improvements in their mental well-being relatively quickly, while others may require more time and consistent practice to notice significant changes.
Conclusion
The fascinating history of mindfulness reveals its ancient roots and diverse influences from various religious and philosophical traditions. As a practice, mindfulness has evolved over time and has been embraced by various fields such as psychology, education, and business.
Despite the limitations and potential risks associated with its practice, mindfulness continues to gain popularity worldwide, with numerous studies highlighting its benefits for mental health and well-being. As an emerging adult, it's essential to approach mindfulness with an open mind, and seek guidance from experienced practitioners to ensure a safe and effective practice.
By understanding and appreciating the rich history and nuances of mindfulness, we can better integrate this powerful practice into our lives and reap its numerous benefits. So go ahead and explore the world of mindfulness, and embark on your journey towards greater self-awareness and inner peace.
I wish you the best! Fabian.
Share with your Friends: