Mastering Negotiation Skills For Managers: Unlock Success
It's one of those Monday mornings. You stiffly stroll into your office, a cup of coffee quivering in your hand. You're not quite sure if the caffeine is trembling because of your eager anticipation for the day ahead or the dreaded 'negotiation' meeting looming at 9:30 sharp. You know, the one with the joint venture proposal that has your team stuck in a maze like confused lab rats. It's times like this you wish you had super powers to part the sea of uncertainty or, at the very least, some solid negotiation skills for managers that promise a fair outcome for everyone involved.
As a manager, you stand at the helm of your ship, guiding your team through tumultuous waters. Now, toss in the occasional iceberg, derelict vessel or doing the dance around competitive sea monsters, and we've got quite a journey ahead, haven't we? Situation after situation, your problem-solving prowess is put to the test while the spotlight burns holes through your confidence. But worry not, kindred office warrior. This blog will serve as your detailed map and friendly sea monster repellant, arming you with practical strategies to improve your negotiation skills for managers, reinforced by relevant research and expert insights.
Here's the truth, folks: negotiation is a lot like group therapy, and you're the therapist. The stakes serve as the memories that warrant exploring, emotions acting as wild variables and finding a resolution not unlike that "ah-ha moment". The spotlight on this metaphorical stage of negotiation falls on efficient communication, flexibility, and compromise, quite like the broadway shows we love and the short program meetings we dread.
The Importance of Negotiation Skills for Managers
Splash some cold water on your face, dear reader. It's time, we dive head first into the deep end: the importance of negotiation skills for managers. Think back to our little sea metaphor. As a manager, your compass isn't pointing North, South, East or West. It runs on the very axis of negotiation. This one skill, as intimidating as it may appear, is the grease that makes the wheel of management turn smoother.
Why Every Manager Needs Negotiation Skills
You might be one of the lucky few who gets to play contact organizer, bringing all the key stakeholders around a table. Or you might be the tenacious troubleshooter, diving head first to untangle a problem faster than a teen untangles their headphones when their favourite song starts. No matter what role you find yourself in, negotiation skills are imperative for the modern manager.
Why, you ask? Well, think of negotiation skills as the handy-dandy swiss army knife in your management toolbox. As a manager, you are tasked with clarifying roles and responsibilities, hearing grievances, resolving conflicts, and aligning your team's activities with broader organizational goals. Each of these tasks, big or small, requires negotiation as a central part of the process.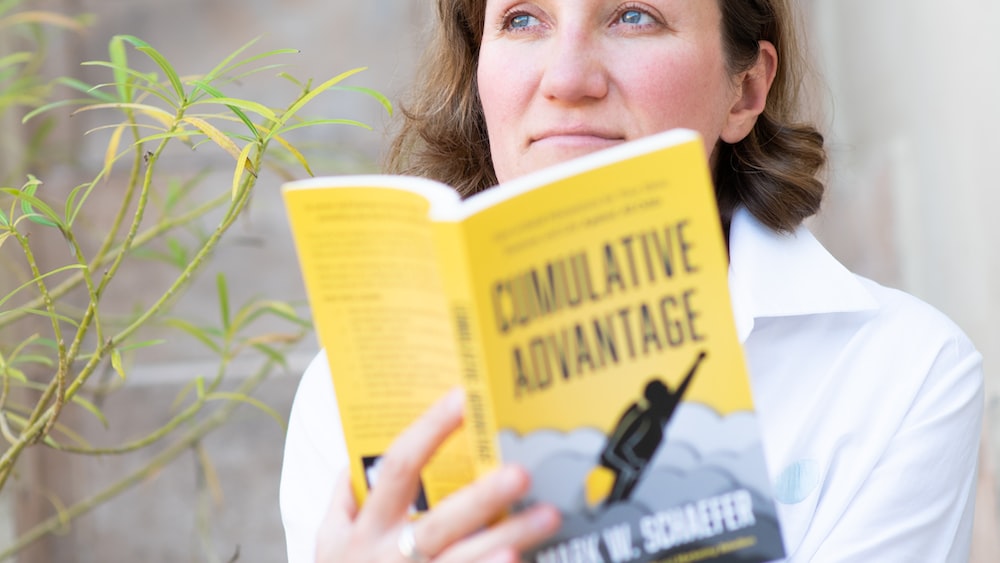 And remember this, fellow cubicle homesteader: it's not just about individual situations. Developing robust negotiation skills impacts your overall managerial style, leading to more cooperative teams, smoother communication, and an elevated work environment. It is, after all, you interpreting, informing, and influencing your team's narrative like an impressionist artist on a canvas full of different ideas and perspectives.
Negotiation skills are like a handy swiss army knife in a manager's toolbox, necessary for clarifying roles, resolving conflicts, and aligning team activities with organizational goals.
Benefits of Negotiation Skills in Management
The benefits of negotiation skills in your managerial symphony are as multifaceted as a well-cut diamond, but let's try to condense them into bite-sized chunks, shall we? Consider this scenario: Your team is bustling around like angry bees, fractious about the merge with Janice's team from the third floor. The stakes are high, and the bogus photocopier has decided to take the day off. Using your negotiation skills, you approach the situation with a warm demeanor, carefully hearing out your team, offering reassuring feedback, and setting clear paths for cohabitation.
Beneath the somewhat amusing bout of office drama, what you've really done is foster a nurturing environment of open dialogue, instilled trust in your leadership and kept workplace conflict at bay. Negotiation skills help you, the captain, keep the ship functioning smoothly, fostering a proactive work culture, boosting productivity and maintaining a harmonious atmosphere.
Core Negotiation Skills for Managers
Managers, in their daily scramble of tasks and decision making, often stand at the crossroads where the interests of various stakeholders intersect. The art of navigation at these crossroads lies in core negotiation skills. They act as the stars guiding you through the dark expanse of management tasks, or better yet, the spices that make your corporate stew truly satisfying.
Communication: The Heart of Negotiation
When it comes to negotiation skills for managers, effective communication isn't just the heart, it's the heartbeat, the life force that pumps effectiveness into the process. Good communicators are not just proficient in clearly articulating their thoughts, but are skilled in listening and understanding the needs and perspectives of others.
Think of communication as a two-way highway. On one hand, it helps you as a manager to push across your ideas, suggestions, or demands clearly. On the other hand, it pulls in inputs from others, giving you vital clues into their perspective, beheld by their words, actions, and unspoken cues.
And let's be honest, we can all agree that too many productive ideas have been buried under layers of poor communication. So, as the conductor of a unique symphony of personalities, ensure you keep the lines of communication smooth and lubricated, your choir well receptive, yielding the best possible output.
Emotional Intelligence: Understanding and Managing Emotions
Negotiation, allow me to spill the beans, is not a game of chess without emotions. It rather feels like being caught in an emotional whirlwind, with feelings of excitement, anxiety, disappointment or even anger. Here's where emotional intelligence steps in like a seasoned weatherman predicting the course of an impending storm.
Understanding and managing emotions are cornerstones of effective negotiation. By developing emotional intelligence, you, as a manager, can keep your emotions from clouding your judgment and guide your reactions towards mutually beneficial outcomes.
Understanding and managing emotions are cornerstones of effective negotiation, allowing you to keep your emotions from clouding your judgment and guide your reactions towards mutually beneficial outcomes.
Planning: The Blueprint of Successful Negotiation
Let's face it – spontaneity, while exciting, doesn't always bear the sweetest fruits. This is especially true when it comes to negotiation. Think of planning as the unsung hero in the background, carefully aligning all the jigsaw pieces for that satisfying 'click' moment.
Your preparation should involve understanding the needs and interests of all parties involved, anticipating likely counterarguments, and establishing the parameters of agreement. Additionally, a good negotiator prepares for contingencies, considering various 'what if' scenarios, like a true chess master well ahead in the game.
Best believe folks, behind every successful negotiation, there lies a detailed plan, a sound strategy and a truckload of prep to ensure you don't find yourself up the creek without a paddle when the going gets tough.
Value Creation: Achieving Win-Win Outcomes
An ideal negotiation scenario is where every participant leaves the room feeling like a winner – the famous win-win outcome. This is where value creation comes into play. When negotiating, it's crucial that managers don't view the situation as a battlefield but as a collaborative platform for creating added value for all sides.
Navigating through negotiation, the path you tread should aim at identifying opportunities for mutual benefit rather than arm-wrestling your way to personal victory. Reflect on this: When there's value for all, everyone wins, and when everyone wins, growth takes center stage, steering the ship towards new horizons.
Strategy: The Art of Negotiation
Negotiation, in essence, is an art form, similar to the ebb and flow of a ballet performance. Entrepreneurial managers often find themselves engaged in a delicate dance of give and take. This dance requires strategic steps, punctuated by the pirouettes of concession and the grand jetés of carefully tabled offers.
Successful negotiations are orchestrated by well-crafted strategies. Picture this. When a chess master competes, they don't merely react to their opponent's moves. They navigate the board, deftly maneuvering their pieces in anticipation of future plays. Likewise, skilful negotiation necessitates a well-thought-out blueprint for action – not just a time-limited reaction to the other party's proposals.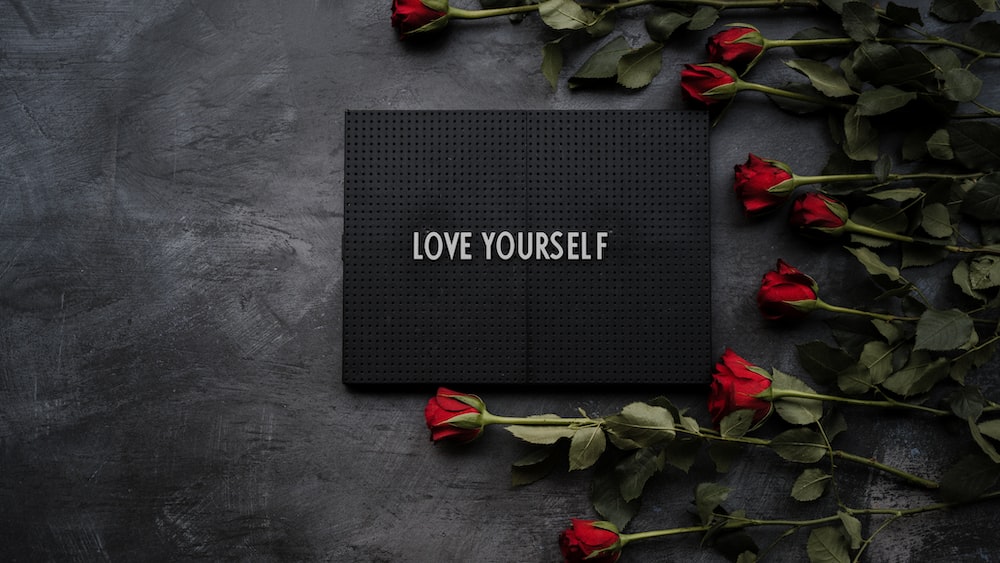 A key factor in devising a successful strategy is understanding your opponent. It's not quite a game of imitation, more akin to a magic trick of stepping into their shoes, seeing through their eyes. Using conflict resolution skills to manage the emotions involved, understanding the unique motivations and constraints faced, and predicting likely responses can prepare you to nimbly navigate the rocky terrain of negotiation.
Successful negotiations require a well-crafted strategy that involves understanding your opponent, managing emotions, and predicting likely responses.
Developing Negotiation Skills
The journey of honing your negotiation skills for managers is much like building a castle of self-improvement where each technique and skill is a foundational stone, carefully laid with a purpose and plan. But remember, Rome wasn't built in a day. Patience, practice, and perseverance often pave the path to the castle's peak. The chapters that follow provide an architecturally sound plan to build your negotiation skill castle, one stone at a time.
Building Rapport: The Foundation of Trust
Let's embark upon our journey with the cornerstone of all relationships, be it personal or professional – Trust. Building rapport is a crucial, often underestimated, component of negotiation skills for managers. It's like the mortar that cements the bricks of alliance, creating a solid foundation upon which the edifice of negotiation stands.
Now, imagine yourself in a bazaar, threading your way through a crowded lane filled with vendors. If a seller engages with you candidly, showing interest in your needs and offering genuine advice, aren't you more likely to buy from them? Of course, you are! Rapport is that warmness, that mutual understanding which builds the bridge of trust between people.
At the heart of rapport is empathy. Empathy isn't about mimicking the other's emotions; it's about understanding and acknowledging them. It's about stepping into their shoes and daring to walk a mile or two. Building rapport is a dance between reciprocating empathy and respecting boundaries, creating a trust that primes successful negotiations.
Active Listening: Key to Understanding
If rapport-building is the building block of negotiations, active listening is the glue that keeps these blocks in place. Now, what in the world does active listening mean? Is it a superhero listening intently with ears twitching like a rabbit? Well, not quite. Active listening is like a golden nugget of communication, worth its weight in peaceable resolutions and successful consultations.
Active listening is giving the speaker undivided attention, not just listening to reply but listening to understand. Active listening, dear reader, is your secret superpower. It's the skill that enables you to delve deeper into the meaning behind the words, going beyond surface-level chit-chat to truly understand perspectives and emotions.
So, the question is, how does one cultivate this superpower? By asking open-ended questions, providing feedback, and demonstrating empathy, you can amp up your active listening skills. Think of it as a muscle that gradually strengthens with consistent workouts, making you a champion in the gym of negotiations.
Problem Analysis: Identifying Opportunities for Agreement
After establishing trust and ensuring effective communication channels through the building blocks of rapport and active listening, it's time to roll up your sleeves and dive into problem analysis. This, my friends, is where you get to channel your inner Sherlock Holmes, identifying the real issues and uncovering opportunities for agreement.
Every problem you encounter is a wrapped gift, and problem analysis is unwrapping that present to reveal the underlying opportunities. It's about deciphering personal interests dynamically hidden in the complexity of a problem, stepping away from strictly positional thinking, and working together towards a mutually beneficial solution.
Overcoming Anchoring Bias: Aiming for Fair Outcomes
Trust me, dear reader; my waistline reminisces fondly of the days when I was not so partial to cake. But let's bring this back to our topic, and speak about another kind of bias – anchoring bias. This little cognitive gremlin has a knack for colouring our decisions and judgments, giving undue importance to the first piece of information available during negotiations.
Anchoring bias in negotiation is akin to the intoxicating aroma of freshly baked bread in a supermarket. It's enticing, it's pervasive, and before you realize it, you've filled your cart with more carbs than your diet plan permits! Overcoming anchoring bias entails conscious recognition of its influence and making an active effort to consider other equally (or more) relevant factors.
But wait, there's more! Overcoming anchoring bias is like introducing your brain to a cognitive salad bar, exploring various possible outcomes and information sources, rather than getting fixated on that first tantalizing breadstick of data. Through conscious effort and critical thinking, one can overcome the gravitational pull of anchoring bias, propelling towards fair and effective negotiations.
Overcoming anchoring bias is like introducing your brain to a cognitive salad bar, exploring various possible outcomes and information sources, rather than getting fixated on that first tantalizing breadstick of data.
Identifying Tradeoffs: Balancing Give and Take
Now that we've managed our biases and wrapped our heads around problem analysis, let's delve into the striking balance between give and take. Life, my friends, is a beautifully complicated game of see-saw, and so is the process of negotiation. The art of identifying trade-offs is all about maintaining balance, preventing any single party from tipping the scales of negotiation unfairly.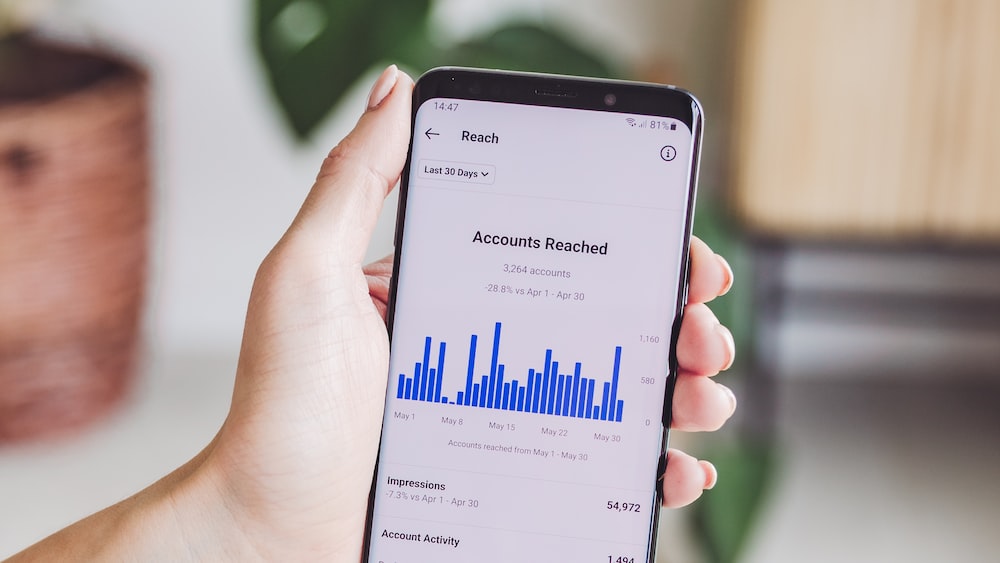 Consider this – imagine being in the midst of a tug-of-war contest, where your team and the opposing team are engaged in a fierce competition. The strain of the rope, the digging of feet against the ground, the undulating waves of victory and defeat… that's the essence of give and take in negotiation. Identifying trade-offs is like finding the sweet spot in this contest, where both teams can stay upright, ensuring a fair division of value.
In the grand scheme of negotiations, identifying trade-offs involves walking the tightrope between achieving your interests and respecting those of your counterparts. Develop a knack for recognizing potential trade-offs, those little nuggets of compromise that meet both parties' needs and lead to a win-win negotiation.
The Role of Practice and Preparation in Negotiation
As the age-old adage goes, practice makes perfect, and my dear reader, this couldn't be truer in the sphere of negotiation. Coupled with thorough preparation, practice becomes your potent sidekick, empowering you with the confidence and agility necessary for effective negotiation. We will embark upon this enriching journey in the subsequent sections, uncovering the gems of proactive negotiation, appreciating your BATNA's power, and honing your negotiation skills through simulations and real-life experiences.
Being Proactive: Taking the Initiative in Negotiation
On the path of developing negotiation skills, being proactive serves as the torchlight that illumines our path. Allow me, dear reader, to introduce you to the magic of taking the initiative in negotiations.
Think of being proactive as planting a seed in a fertile plot of land. Yes, it requires effort, time, and patience. But the result is immensely rewarding. By taking the initiative, you lay the groundwork for the negotiation, setting the tone and framing the arguments, much like preparing the soil for a seed.
However, taking the initiative does not translate into steering the wheel at all times. What it truly means is, establishing your presence, voicing your concerns and ideas, and then, actively welcoming and exploring the views of the other party. As entrepreneurial managers, being proactive in negotiations grants you the power to influence proceedings while also demonstrating openness to collaboration and idea-sharing.
Remember, the realm of negotiation is vast, filled with interlacing paths, divergent trails, and an exhilarating blend of challenges and opportunities. Yet, with the right skills in your arsenal, you can navigate this intricate maze towards the summit of successful negotiations. So, let's lace up our boots, pull up our socks, and conquer the rewarding journey of mastering negotiation skills for managers, together!
The Importance of Preparation: Knowing Your BATNA
Know the phrase, "Hope for the best, plan for the worst?" Well, I'd say, in the world of business negotiations, it's more like, "Hope for the best, but have a steady plan B to fall back on!" Enter BATNA – Best Alternative To a Negotiated Agreement. It's like your safety net when negotiations aren't quite turning out to be your dinner party.
Like the noble porcupine who, when sensing danger, preens its quills and turns it into a prickly problem for its opponent. With a thought-out BATNA, you'll be in a similar position, shielded from desperate situations. But remember, knowing your BATNA doesn't merely refer to a hastily patched-up escape route, it means having a deeply researched, practicable alternative that could be executed if the negotiation goes south.
BATNA's effectiveness is twofold. While it safeguards your business interest against predatory politics, a strong BATNA can subtly tip the negotiation scale in your favor, indirectly shaping your adversary's proposes. And let me tell you a little secret; just like burger-loving seagulls to a beach barbecue, having a robust BATNA gives off an aura of confidence that draws the other party into making agreeable compromises.
Practice Makes Perfect: Honing Your Negotiation Skills
Okay, let's indulge in a scenario. You open a shiny, new set of golf clubs. You've read all about golf, watched the professionals on TV, perhaps even spent time visualizing your perfect swing – but does that make you Tiger Woods? Nope. So why would negotiation skills for managers be any different?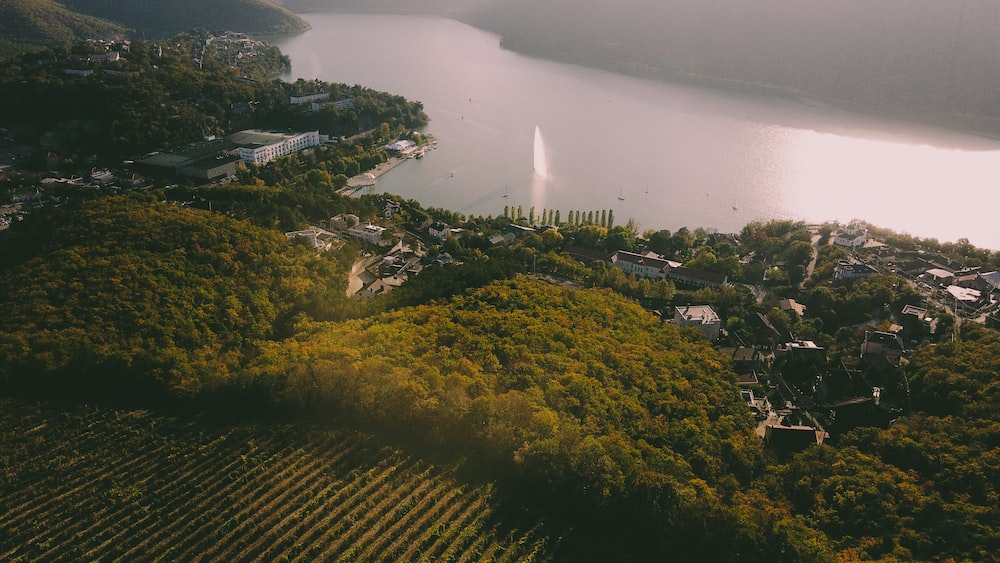 Practice, my friend, is the key to mastering negotiation skills. Picture negotiations like a chess game – while the newbies are immersed in the immediate lethal moves, veterans are 4-5 steps ahead, strategizing their checkmate. Every negotiation experience enhances your foresight, adds to your repertoire of tactic, and finetunes your understanding of human motives and intentions.
Yet, mind you, practice doesn't equate to aimlessly plunging into every negotiation opportunity. Just as an athlete reviews their performance to identify strengths and rectify mistakes, take time for self-review. Analyze the milestones and potholes of your negotiation path. Remember, the goal isn't winning every argument but learning to navigate the turbulent currents of differing aims and interests for a favorable outcome.
Practice, my friend, is the key to mastering negotiation skills, just like an athlete reviews their performance to identify strengths and rectify mistakes, take time for self-review.
FAQs
1. What are the most important negotiation skills for managers?
The most vital negotiation skills for managers hinge on a blend of effective communication, emotional intelligence, strategic planning, and robust problem-solving. Observantly listening and understanding the other party's point of view, managing your emotions during tense discussions, and preparing a comprehensive plan before engaging in a negotiation are all equally essential.
2. How can managers improve their negotiation skills?
Managers can improve their negotiation skills by first identifying the areas they need to work upon. This could involve practicing active listening to truly understand the other party's perspectives, improving emotional intelligence to better manage and respond to feelings, or developing stronger preparation methods, like understanding their BATNA.
3. Why is emotional intelligence important in negotiation?
In negotiations, emotional intelligence plays a significant role as it aids in understanding and balancing one's emotions and those around them. It fosters empathy, allowing the negotiator to perceive the conflict from the other party's perspective, making it easier to reach mutually beneficial solutions.
4. How can managers overcome anchoring bias in negotiation?
Managers can overcome anchoring bias in negotiation by staying objective and avoiding being overly influenced by the first offer. It's crucial to research thoroughly and have a clear understanding of the worth of the proposal at hand to avoid getting stuck with an unprofitable anchoring point.
Conclusion
And there you have it! The world of negotiation skills for managers is much like a testing game of chess, but with the right understanding, experience, and yes, loads of practice, it's a game where you can indeed turn the tables. Learning to juggle effective communication, manage your emotions on the fly, strategically plan each move while sailing past biases – it's indeed a fascinating journey.
Remember, the path of self-improvement, especially in mastering negotiation skills, is an on-going process. So, don't be disheartened by initial hiccups or the occasional stumbling blocks. They're only paving your way to becoming a seasoned negotiations maestro!
Remember, we're all sprouting seeds of potential, capable of growing into towering trees of accomplishment. Just like a simple cell evolves into a complex being, you too can evolve and master the art of negotiation with persistence and patience. Thanks for joining me on this enlightening journey, and stay tuned for more keys to unlocking your potential. Until next time!
Fabian
Share with your Friends: