Master The Art: 13 Negotiation Skills In Real Estate
Welcome, dear reader. If you are striding down the path of becoming a powerful real estate agent, or if you are already gallivanting along with a chest full of experiences, this blog is as significant a milestone as passing your real estate exam could have been. We are about to ride the wave of negotiation skills in real estate, so grab on tight, lest you should be caught unprepared at a client meeting, a quivering whisker away from closing a deal.
Now, sunlight does not discriminate, shining brightly on all things under the sun. Just like that, negotiation skills are not just for the real estate agents prancing around trying to find the perfect place for their clients. Let's not be hasty in confining the art of negotiation within the boundaries of real estate. The managers trying to fit client demands and budget constraints in one frame, the startups trying to raise funds, the parents negotiating screen time with their children, they all need it. So, negotiation skills, like a universal remote control, have the power to turn things in your favor in various scenarios.
But, in the real estate industry, these skills take up front and center. Now let me tell you a secret. If you are a real estate agent without negotiation skills, you are basically a knight without a sword, lost in the wild. In the real estate jungle, you are constantly either negotiating for your client trying to buy a house within their budget or persuading a house owner to sell at a fair price.
The Importance of Negotiation Skills in Real Estate
Most people genuflect before the altar of communication skills or market knowledge when speaking of a real estate agent's skill set. However, they unintentionally sideline negotiation skills, much like a salad forgotten beside a cheese-glazed pizza. Dearly beloved readers, it cannot be overstated that negotiation skills in real estate play a monumental role in shaping deals and leading paths towards successful transactions.
Why Real Estate Agents Need Negotiation Skills
Let's say you, as a real estate agent, have to convince a homeowner to part ways with their beloved house. Here, negotiation skills act as your faithful sidekick. They help you overcome resistance, be it emotional, material or financial, much in the same way an umbrella protects you from the rain. Manoeuvring the deal toward a satisfactory conclusion for all parties is, indeed, an art to master.
Once you have put these skills to use, you'll discover that they have the power to open the doors of opportunities that you didn't even know existed. They are like special glasses that enable you to see and grab opportunities as they present themselves. Now, isn't this akin to finding a secret room filled with treasure?
It's crucial to remember, however, not to overuse these skills, lest you should come out as manipulative rather than persuasive. So, it's a tightrope walk, but as they say, no pain, no gain.
Negotiation skills are like special glasses that enable you to see and grab opportunities as they present themselves, opening doors to unexpected possibilities.
The Role of Negotiation in Maximizing Value
I am sure you have often thought, "How can I get the best deal for my client?" Well, if negotiation is a sword, then getting the best deal for your client is like honing that sword. As a real estate agent, understanding the client's needs, their financial constraints, and the prevailing market conditions are vital elements to crafting a negotiation strategy that works.
Take a second to think about the last time you successfully negotiated a deal. The satisfaction you felt is the thrill of being able to maximize value for your clients. So embrace negotiation as a tool, a leverage to tilt the scales in your favor. Because, by negotiating, you are not just buying and selling properties, you are building relationships, trust, and, most importantly, value.
Mastering the Art of Negotiation: 13 Essential Skills
Ah, the thrill of walking into a negotiation for a majestic property, armed with pre-researched property data, market trends, and years of experience! But wait, let's not forget that there is more to it. Yes, understanding the interests of your clients, recognizing your own strengths and weaknesses, preparing for possible challenges, and formulating a well-rounded strategy are all as important as a well-tailored suit on a job interview day. So, hop on board and let's travel through these 13 essential negotiation skills in real estate.
1. Counseling Your Clients
Okay, here is the thing. As a real estate agent, you aren't just selling properties. No siree! You are a consoler, an advisor, a partner in helping your clients make one of the biggest decisions of their lives. This is where counseling comes in. You need to understand your client's requirements, guide them in making an informed decision, assuage their fears, and ensure their satisfaction.
You see, counseling isn't just offering advice. It's about holding a mirror to the clients, letting them see their desires, expectations, and constraints clearly. And remember, it's not a one-time event but an ongoing conversation.
2. Using Market Data to Strengthen Your Case
Here comes in the prowess of thorough preparation. You might have the most charming of smiles or the most eloquent of words, but without hard data, you are a player without a game plan. Data is the key to unlock the doors of credibility and trust. By relaying relevant market trends, comparable sales, and fair price pointers, you can paint a realistic picture for your clients, offering tangibility in an abstract negotiation process.
Keep in mind that all data isn't useful data. So scorch through all that you can find, and use only what's most significant, bolstering your case to build solid arguments. Just imagine yourself weaving a story from different pieces of the puzzle, making it compelling, relatable, and convincing.
3. Knowing How to Sweeten the Deal
If negotiation is a dish, then making the deal more attractive is the final garnishing that gives it a wow factor. As a real estate agent, you've got to kick up a fuss, sprinkle some charm and make the deal so delectable for your client that they find it hard to resist.
How do you do that? Perhaps you could throw in some added advantages like flexible payment options, faster possession, or the inclusion of fixtures and furniture. These are the types of extras that sweeten the deal, sort of like a golden ticket in the chocolate bar of a potential agreement.
4. Including an Escalation Clause
Think of an escalation clause as an armor in a battlefield, shielding you in bidding wars, and helping you swing the deal in your client's favor. Simply put, it states that your client can beat any better offer that the seller might receive after yours. Now, this is a clause that truly signifies real negotiation skills in real estate.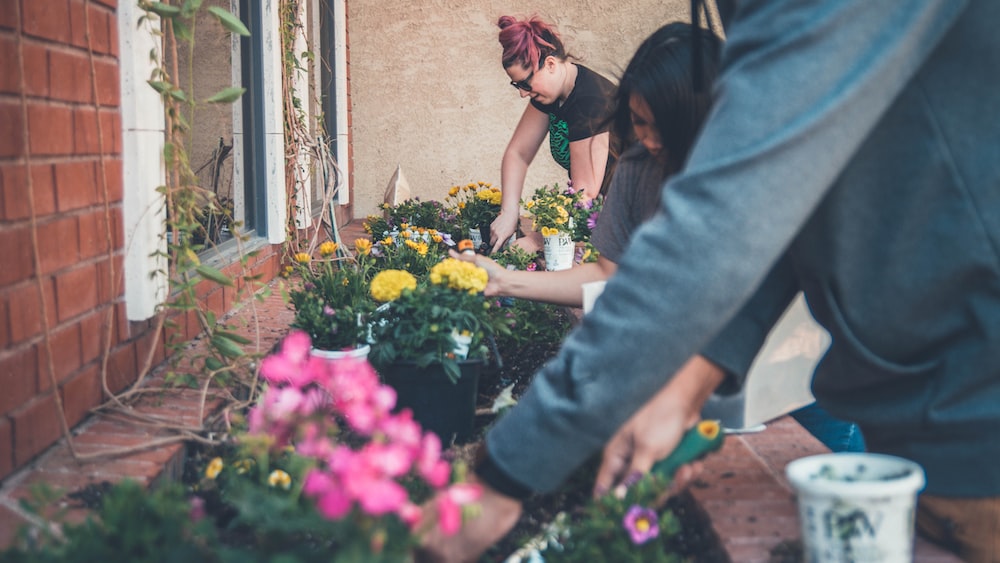 But be warned, unearthing this treasure of a clause calls for strategic cleverness. It's not always a jack of all trades. A poorly framed or thoughtlessly used escalation clause could inflate the property price or create other complications. Hence, it must be used sparingly, artfully, and wisely.
An escalation clause is like an armor in a bidding war, allowing your client to beat any better offer the seller receives, but it must be used sparingly and wisely to avoid complications.
5. Making the Other Party Think It Was Their Idea
Wait, what? Making the other party think it was their idea? Now that is a maneuver of prodigy proportions. It involves planting your ideas subtly in the minds of the clients and letting them believe that they came up with it themselves. In real estate negotiations, this skill could lend you the upper hand without seeming too assertive or offending anyone.
Keep in mind, though, it doesn't mean deception, but tactful persuasion. By doing this, you are adding another star to your negotiation skills galaxy, ensuring a smoother negotiation process and fostering positive relationships.
6. Turning Negatives into Positives
The art of turning negatives into positives is a fundamental crux of real estate negotiation skills. As a real estate agent, you'll encounter a myriad of objections from buyers that seemingly paint your property in a dim light. However, this is where your unwavering positive attitude and a spray of optimism come in handy.
The key is to take the buyer's objections and transform them into opportunities. For instance, if the buyer hesitates due to a towering old oak tree that could potentially damage the property, emphasize the charm, rustic touch, and the generous shade the tree provides in the heat of summer.
In the whole process, it's always crucial to remember the wise words of real estate investing guru, Paul Esajian: "Every feature has some form of benefit". By capitalizing on this concept, you can spin negatives into a unique selling proposition, thereby enhancing your negotiation skills in real estate.
7. Speaking on the Phone or In-Person
Negotiation is an art that incorporates a broad canvas of communicational techniques. While the digital era has made email and text negotiations more common, speaking on the phone or in-person has its irreplaceable benefits in real estate negotiations.
Written communication, though convenient, can sometimes miss the nuances and subtleties of vocal tone, expressions, and body language. When you directly communicate with buyers, the richness of the communication provides an incredibly potent toolset for creating an understanding and building rapport.
Just picture having a conversation with the buyer amidst the calming aura of their prospective dream home. You can gauge their reactions, adapt your tone accordingly, and optimize your negotiation route in real-time. This is just the kind of practical, hands-on strategy one gleans from a guide on how to negotiate a real estate deal.
8. Creating Win-Win Scenarios
In a world that fetishizes "winning", it's crucial to remember that the most successful negotiators are those who aim to create a win-win situation. In any real estate negotiation, the objective should be to ensure both parties, you and the buyer, walk away feeling satisfied.
Ensure that the outcome of the negotiation doesn't leave either party with a bitter aftertaste, but rather, a sense of contentment and fairness. The concept of a win-win scenario, essentially, is about perceptual equity.
This means neither party should feel they got less than they deserved. By fostering this environment, you secure not only an immediate sale but also future referrals and a positive reputation in the market.
9. Being Prepared to Walk Away
This might seem counterintuitive but being prepared to walk away is an essential aspect of mastering negotiation skills in real estate. Sometimes, no matter how well you've deployed your negotiation strategies, a deal just doesn't seem to come through.
In these instances, having the psychological strength to say no and walk away can save your resources and energy for more fruitful negotiations. This tactic is not about ignoring hard-fought opportunities but respecting the value you bring to the table.
Without this awareness, you might find yourself succumbing to ineffective negotiations, missing out on fair value, and compromising your position in the market.
Being prepared to walk away is an essential aspect of mastering negotiation skills in real estate, saving resources and energy for more fruitful negotiations and avoiding ineffective negotiations and compromising your position in the market.
10. Using Affirmative Language
Using affirmative language in negotiations helps to create a positive ambience and intrinsically motivates buyers to lean towards a 'yes'. Affirmative language substantiates your statements and promises, thereby fostering an atmosphere of trust and confidence.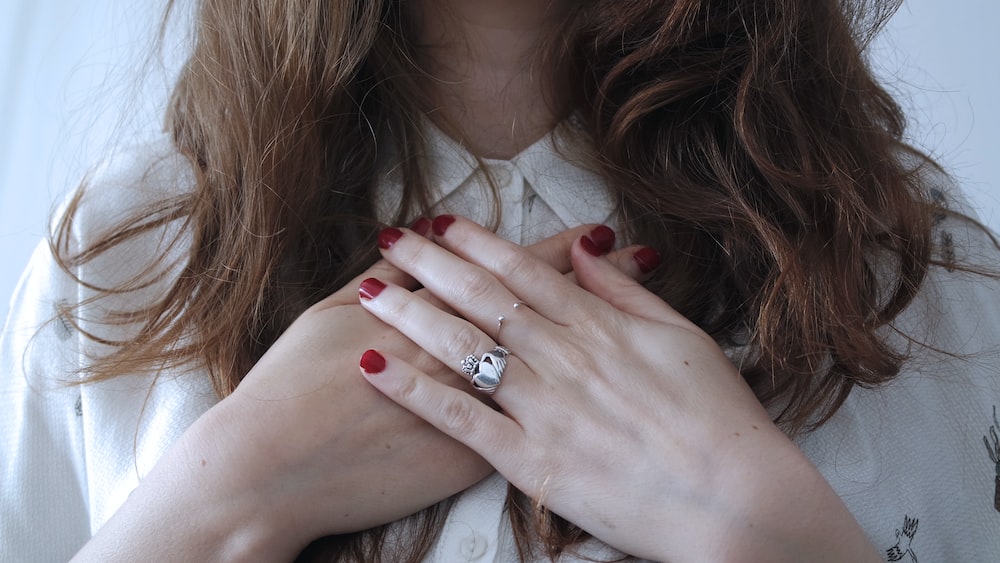 The real estate negotiation dynamic thrives on positivity. Employing affirmations like "I totally understand your perspective" or "I absolutely agree" invigorates the conversation and guides it towards an agreement. It reinforces the buyer's views while simultaneously advancing your negotiation strategy.
11. Listening Before Reacting
One essential rule of effective negotiation is to listen more than you speak. Listening before reacting allows you to understand the buyer's viewpoint, their concerns, and their expectations.
By tuning into the buyer's wavelength, you can address their needs more accurately and separate their demands from their needs. It also gives you the upper hand by alerting you to underlying motivations, giving you additional leverage in the negotiation process.
12. Focusing on the Outcome
Throughout the negotiation process, it is crucial to keep an unwavering focus on the intended outcome. Do not let side issues or irrelevant details distract your attention. Strive to concentrate on the broader picture and the ultimate goal.
For instance, focus on the definitive goal, like closing a sale at a favorable price, rather than getting entangled in secondary disputes like inclusions. This will help in maintaining a streamlined negotiation channel, thereby increasing the chances of successful real estate negotiation.
Maintaining an unwavering focus on the intended outcome is crucial during negotiation, as it helps avoid distractions and increases the chances of success.
13. Researching Everything
Research, in essence, is one of the pillars of real estate negotiation skills. It equips you with substantial ammunition to back up your claims, price offerings, and manage objections. Thorough research encompasses everything: from knowing the property like the back of your hand to understanding the market's pulse and the buyer's psychology.
Having accurate, reliable, and up-to-date statistics on your fingertips helps you to substantiate your price proposal with hard facts. This assists in managing buyer's objections, thereby putting you well on the path towards a successful negotiation.
Real Estate Negotiation Tips: Understanding Pressure Points
In any real estate negotiation, understanding pressure points can radically up your negotiation game. They are vulnerabilities that either party in the negotiation might have. By identifying them, you get the opportunity to navigate the negotiation more effectively. Knowing your pressure points also shields you against potential counter-negotiation strategies. We delve into three key pressure points in subsequent chapters: Time, Knowledge, and Options. Be prepared to turn these often-tense situations into a test of your real estate negotiation acumen!
Time
Ever heard the phrase, "time is of the essence"? I can promise you it's extraordinarily pertinent in the world of real estate negotiations. Like a shrewd chess player contemplating her next move, a savvy negotiator must strategically consider the ticking clock. Time can be a powerful lever, coaxing parties towards swift compromise or pushing them into a corner.
Sometimes you'll find that a client is racing against the kids' impending school year, trying frantically to settle into a family-friendly neighborhood before the class register is called. The keen-eyed realtor taps into this urgency, tactfully escalating negotiations. At other times, delay might be your ally, giving a stubborn seller time to become more accommodating.
The challenge, dear advocates of the property market, lies in interpreting time pressure correctly. Misread the signs, and you might prematurely play your hand. It's all about gut instinct and calculated guesswork – with the emphasis on the 'calculated'.
Knowledge
Knowledge is a lethal weapon when you're in the cutthroat arena of real estate negotiations. From your client's must-have wishlist, right down to the quirks of that coveted Craftsman home, knowledge earns you a one-way ticket to victory.
Think of it as an exam requirement for your certification as a master negotiator. Immersing yourself in market trends, staying briefed on property legalities, comprehending the mechanics of colossal mortgage calculators – all this knowledge allows you to lead negotiations from a position of strength.
Options
Hold onto your hats, real estate professionals: options are your secret superpower when negotiating deals. Who hasn't dreamed of revealing an unexpected ace up their sleeve at the climax of a high-stakes haggle?
Here's the scene: you're at an impasse with an infuriatingly smug buyer. Their counteroffer is ludicrous – a veritable slap to your capable, hardworking face. That's when the gift of options becomes priceless. With a plethora of alternatives at your disposal, you're less desperate, less confined. Toss in an unanticipated variable, change the game, switch gears and redirect the 'sense of control'.
Options are a secret superpower in negotiating real estate deals, providing a plethora of alternatives to change the game and regain control.
FAQs
1. What is an escalation clause in real estate negotiation?
Focusing on escalation clause in real estate negotiation, it's a tool that can give buyers an edge in a competitive market. Essentially, it's a provision added into a buyer's offer, stating that the buyer will increase their offer if there's a higher bid from another buyer. Strategic use of an escalation clause can indeed strengthen your position in a property bidding war.
2. How can market data be used in negotiation?
When considering market data in negotiation, it can be a powerful tool for persuasion. Realtors can use recent sales data, market growth trends, and local property valuations to validate their client's offer or asking price. Armed with data, you're not just voicing opinions, you're presenting solid, indisputable facts.
3. How can you turn negatives into positives in negotiation?
Getting to the heart of the matter, i.e., turning negatives into positives in negotiation, it's all about reframing and perspective. A buyer might be irked about the proximity of your listed property to a busy road. Here, you reframe the issue, celebrating easy access to main transport routes and quick commutes.
4. What does it mean to focus on the outcome in negotiation?
Focusing on the outcome in negotiation implies prioritizing the end goal over temporary setbacks or disputes throughout the negotiation process. It engenders a collaborative rather than a confrontational approach, where the parties involved work cohesively to reach mutually beneficial agreement.
Conclusion
The art of negotiation, my friends, is a mesmerizing dance of psychology, strategy, and persistence. It demands shrewdness, versatility, and steadfast composure. From time pressures to the power of options, from leveraging market data to mastering the art of reframing, negotiation skills in real estate are a blend of technique and intuition.
If you're reading this, you have navigated through this journey with me, getting a glimpse into the intellectual and emotional depths of real estate negotiations. As realtors, we are more than just transaction facilitators. We advocate for our clients' dreams, their needs, their futures.
As we close this chapter, remember that the art of negotiation is the art of life itself. In the legendary words of the sage Rene Negotiatus (Oh, I made him up!), "In every pitch and counteroffer, you find a piece of yourself." So here's to finding ourselves – one negotiation at a time. Until we meet again, enlightened readers, fare thee well!
Yours in constant growth, Fabian.
Share with your Friends: