15 Quick Mindfulness Activities For Adults To Reduce Stress
Hello there! Stress – it's something we all experience in varying degrees, and it can easily feel overwhelming. But what if I told you there are simple, practical ways to counteract that stress and bring more mindfulness and balance to your life? You're in luck because that's exactly what this article is about! We're going to explore 15 quick mindfulness activities for adults that can help reduce stress, promote personal growth, and foster social connection.
Throughout this article, we'll provide engaging stories, practical examples, and personal experiences, all aimed at helping you incorporate these mindfulness practices into your daily life. So, are you ready to embark on this journey towards a more mindful and stress-free life? Let's dive in and discover these fantastic techniques!
5 Quick Mindfulness Techniques for Stress Relief
Stress can sneak up on us in many ways, but the good news is that there are quick and easy mindfulness techniques to help alleviate it. In this section, we'll outline five simple yet effective mindfulness practices that can provide immediate relief from stress. And the best part? They can be done just about anywhere, anytime!
1. Deep Breathing Exercise
Deep breathing is a powerful and straightforward technique that can instantly calm your mind and body. By focusing on your breath, you're able to anchor yourself in the present moment, letting go of any stress or tension. To practice deep breathing, follow these simple steps:
Find a comfortable position, either sitting or lying down.
Close your eyes and take a deep breath in through your nose, filling your lungs completely.
Hold your breath for a few seconds, then exhale slowly through your mouth.
Repeat this process for several breaths, focusing on the sensation of your breath entering and leaving your body.
Deep breathing is a powerful and straightforward technique that can instantly calm your mind and body.
2. Body Scan Meditation
Body scan meditation is another effective way to release stress and tension from your body. This practice involves mentally scanning your body from head to toe, noticing any areas of tension or discomfort, and consciously relaxing them. Here's how to do a body scan meditation:
Begin in a comfortable position, either sitting or lying down.
Close your eyes and take a few deep breaths to center yourself.
Starting at the top of your head, mentally scan your body, moving slowly down to your toes.
As you scan, notice any areas of tension or discomfort and consciously relax them, allowing any stress to melt away.
3. Mindful Walking
Mindful walking is a fantastic way to incorporate mindfulness into your daily routine, allowing you to relieve stress while getting some fresh air and exercise. To practice mindful walking, follow these guidelines:
Choose a location for your walk, such as a park or quiet neighborhood.
Begin walking at a comfortable pace, paying attention to the sensation of your feet hitting the ground.
Focus on your breath, taking deep, slow breaths as you walk.
If your mind begins to wander, gently bring your focus back to your breath and the sensation of walking.
4. Gratitude List
Cultivating gratitude is a powerful way to shift your mindset and reduce stress. By focusing on the positive aspects of your life, you can foster a greater sense of well-being and happiness. To create a gratitude list, follow these steps:
Find a quiet place to sit and reflect on the things you're grateful for.
Make a list of at least five things you're thankful for, big or small.
Take a moment to truly appreciate each item on your list, allowing the feelings of gratitude to fill your heart and mind.
5. Mindful Eating
Food is not only a necessity but also a source of pleasure and nourishment. Mindful eating allows us to fully savor our meals while reducing stress and promoting healthier eating habits. To practice mindful eating: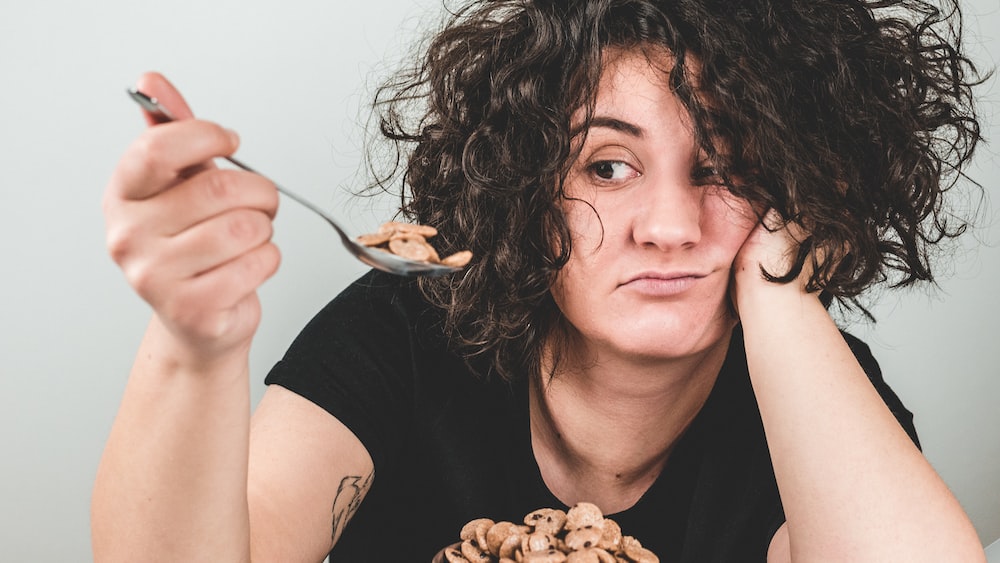 Choose a meal or snack to enjoy mindfully, free from distractions.
Take the time to savor each bite, paying attention to the flavors, textures, and sensations of the food.
5 Mindfulness Activities for Personal Growth
Personal growth is an essential aspect of living a fulfilling and meaningful life. By incorporating mindfulness practices into our daily routines, we can foster self-awareness, emotional intelligence, and overall well-being. In this section, we'll explore five mindfulness activities that can help promote personal growth.
6. Single-Tasking
In a world of multitasking and constant distractions, single-tasking is a breath of fresh air. By focusing on one task at a time, we can improve our productivity, reduce stress, and enhance our overall mental clarity. To practice single-tasking:
Choose a task to complete, such as cleaning, reading, or working on a project.
Set a timer for a specific amount of time (e.g., 25 minutes) and commit to focusing solely on the chosen task during that time.
If you find your mind wandering, gently bring your focus back to the task at hand, and continue working until the timer goes off.
7. Mindful Listening
Mindful listening is a powerful way to connect with others and experience the present moment. It involves giving your full attention to the person speaking, without judgment or distraction. How often do we truly listen to others, without planning our response or letting our minds wander? Practicing mindful listening can improve your relationships and help you become more empathetic.
To practice mindful listening, try these simple steps:
Find a quiet space and engage in conversation with someone
Focus on the speaker's words, tone, and body language
If your mind wanders, gently bring your attention back to the speaker
Avoid interrupting or planning your response; simply listen
Reflect on the experience afterward, noting how it felt to truly listen
8. Music Appreciation
Music appreciation is a fantastic way to practice mindfulness and reduce stress. Music has the power to evoke emotions and transport us to different worlds. By actively listening and engaging with music, we can become more present and in tune with our emotions. Ever wondered how it feels to be completely absorbed by a melody?
Give music appreciation a try by following these steps:
Choose a piece of music you enjoy or are curious about
Find a comfortable spot, close your eyes, and take a few deep breaths
Listen to the music, focusing on the different instruments, rhythms, and melodies
Allow any emotions or memories to arise, observing them without judgment
When the music ends, reflect on the experience and how it made you feel
Practice mindfulness and reduce stress through music appreciation by actively listening and engaging with music, which has the power to evoke emotions and transport us to different worlds.
9. Expressive Writing Exercise
Expressive writing is an excellent tool for self-discovery, personal growth, and stress relief. It involves writing about your thoughts, feelings, and experiences in a judgment-free space. Ever felt overwhelmed by your emotions and thoughts? Expressive writing can help you process and release them, leading to a greater sense of well-being.
To begin the expressive writing exercise, follow these steps: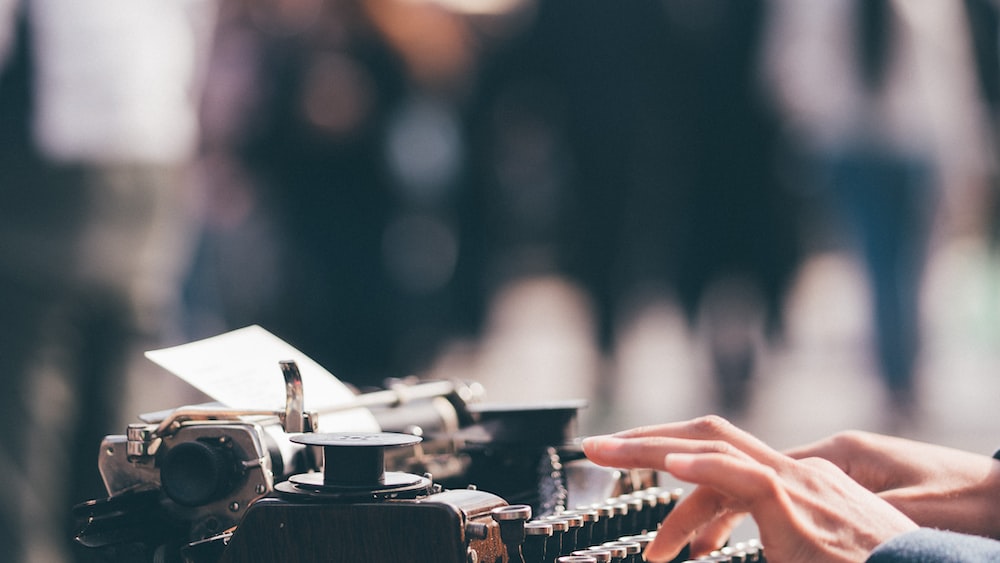 Set aside 15-20 minutes of uninterrupted time
Choose a topic or prompt that resonates with you
Write freely, without concern for grammar or structure
Allow your thoughts and emotions to flow onto the page
After you finish, reflect on the experience, noticing any insights or shifts in perspective
10. Mindful Gardening
Mindful gardening is a relaxing and grounding activity that connects you with nature and the present moment. It combines physical activity with the calming effects of nature, creating a perfect environment for mindfulness practice. Ever noticed how time seems to slow down when you're immersed in gardening? That's the magic of mindful gardening at work!
To practice mindful gardening, follow these suggestions:
Choose a gardening task such as planting, weeding, or watering
As you work, focus on the sensations of your body and the environment around you
Observe the colors, textures, and smells of the plants and soil
Take breaks to appreciate the beauty and growth of your garden
Reflect on the experience and the parallels between gardening and personal growth
5 Mindfulness Practices for Social Connection
In today's busy world, nurturing social connections is often overlooked. However, building strong relationships is essential for our well-being and happiness. These five mindfulness practices can help you deepen your connections with others and create a more fulfilling social life.
11. Partner Breathing
Partner breathing is a powerful exercise that fosters connection and trust between two people. It involves synchronizing your breath with your partner's breath, creating a shared experience of mindfulness and presence. Imagine how intimate and connected you can feel when you breathe in unison with someone?
To practice partner breathing, follow these steps:
Sit comfortably facing your partner, with your knees touching or close together
Close your eyes and take a few deep breaths to center yourself
Begin to observe your partner's breath and try to synchronize your inhales and exhales
Continue for several minutes, noticing any shifts in your connection and energy
12. Laughter Yoga
Laughter yoga is a unique and playful practice that combines laughter exercises with deep breathing. It promotes a sense of joy, reduces stress, and strengthens social bonds. Did you know that laughter is contagious and can lift the mood of an entire group?
To experience laughter yoga, follow these guidelines:
Find a laughter yoga class or gather a group of friends to practice with
Stand in a circle and begin with a few deep breaths to relax and prepare
Engage in laughter exercises, such as fake laughter, laughing while making eye contact, or laughing while moving around the circle
Finish with a laughter meditation, where everyone laughs together for several minutes
13. Eye Gazing
Eye gazing is an intimate and powerful mindfulness practice that can deepen your connection with others. It involves maintaining eye contact with another person for an extended period, allowing you to observe their emotions and vulnerabilities. Have you ever felt truly seen and understood by someone? Eye gazing can create that profound connection.
To practice eye gazing, follow these steps:
Find a partner and sit comfortably facing each other, with your knees touching or close together
Take a few deep breaths to center yourself and relax any tension
Begin to gaze into your partner's eyes, maintaining a soft and non-judgmental focus
Continue for several minutes, allowing any emotions or thoughts to arise and pass
Afterward, discuss your experience with your partner, sharing any insights or feelings that emerged during the practice
14. Group Dancing
Dancing is an excellent way to relieve stress, and doing it in a group can enhance its benefits. Group dancing is a fun and engaging activity that allows you to express yourself while connecting with others. Dancing with others can create a sense of unity and belonging that can boost your mood and reduce stress. Moreover, it can be a great workout, which can help release endorphins and increase feelings of happiness.
If you're new to group dancing, don't worry. There's no need to be a professional dancer to enjoy it. You can attend a group dance class or join a local dance group to get started. You'll be able to learn new moves, meet new people, and have fun while reducing stress. Additionally, dancing can enhance your mindfulness practice as it requires you to focus on your body movements and the rhythm of the music. So, put on your dancing shoes and let your body move to the beat!
15. Shared Self-Compassion Session
Self-compassion is an essential part of mindfulness practice. It involves treating yourself with kindness, understanding, and acceptance, especially during challenging times. A shared self-compassion session can help you connect with others while enhancing your self-compassion practice. It involves sharing your struggles and challenges with others in a safe and non-judgmental environment.
During the session, you can take turns sharing your experiences while the rest of the group listens attentively, without offering advice or trying to fix your problems. This can create a sense of belonging and support that can help reduce stress and enhance your well-being. Moreover, it can help you realize that you're not alone in your struggles, and others may be going through similar challenges. By sharing your experiences, you can also gain insights and perspectives that can help you navigate your difficulties more effectively.
I wish you the best! Fabian.
Share with your Friends: