10 Smart Goals For Students: Boost Your Grades And Excel
As students, setting goals is crucial for personal growth and academic success. But did you know that crafting specific and measurable objectives can significantly boost your chances of achievement? In this blog post, we'll explore ten examples of SMART (Specific, Measurable, Achievable, Relevant, Time-bound) goals tailored to student needs – from improving test scores to learning a new language.
By understanding the power of SMART goal-setting techniques and applying them effectively in various aspects of your life, you're well on your way to becoming a more motivated and successful student.
Key Takeaways
Setting specific and measurable SMART goals is crucial for student success in both academic and personal endeavors.
Examples of SMART goals for students include achieving a target GPA or test score, creating a study schedule, joining extracurricular activities, learning a new language, and pursuing internships or scholarships related to career goals.
The benefits of setting these types of goals include increased motivation and accountability, improved time management skills and productivity, greater self-awareness and goal-setting abilities.
Understanding SMART Goals
Setting SMART goals is a powerful technique that enables students to create achievable targets and foster personal growth. The acronym stands for Specific, Measurable, Achievable, Relevant, and Time-bound – five essential components that help us set meaningful objectives with clear benchmarks for success.
To begin understanding SMART goals, let's examine each aspect individually. First up is "Specific," which means establishing well-defined and concrete objectives rather than vague or ambiguous wishes.
For example, instead of saying you want to improve your academic performance in general terms; be specific about which class or subject area you aim to excel in. Next comes "Measurable," which entails setting quantifiable targets that allow us to track progress as we work toward our goal.
"Achievable" refers to ensuring that the goals we set are realistic given our present circumstances and resources available – aiming too high may lead to frustration and demotivation due to lack of progress.
Lastly, "Time-bound" denotes adding deadlines associated with specific milestones along the path toward accomplishing our ultimate goal – having time constraints not only helps prioritize tasks efficiently but also keeps us accountable throughout the journey.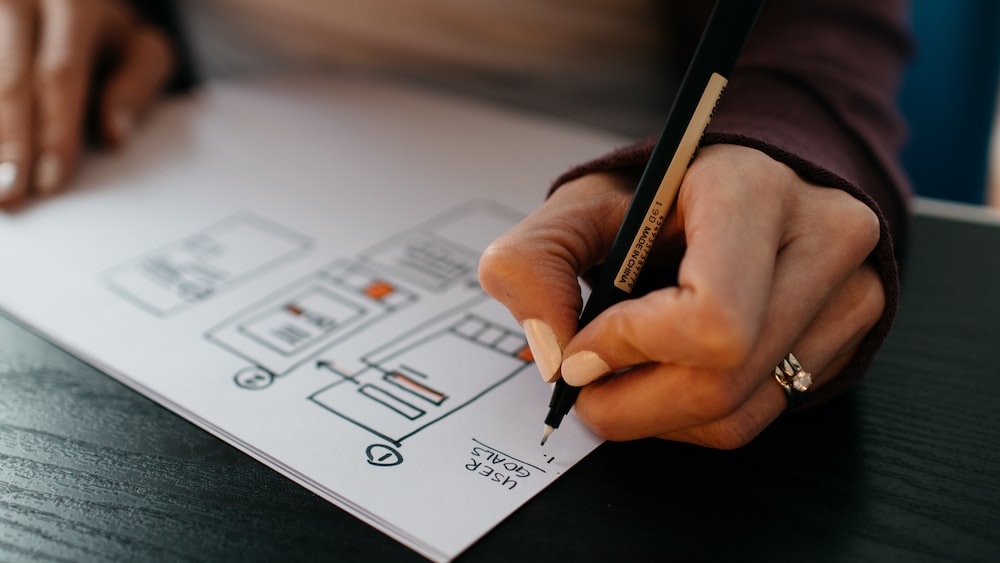 In summary, crafting SMART goals allows students like us a structured framework wherein even seemingly daunting challenges can be broken down into manageable steps – ultimately leading toward enhanced self-growth and personal fulfillment all while optimizing productivity one day at a time.
10 Specific And Measurable SMART Goals For Students
Here are 10 specific and measurable SMART goals for students that will help you achieve academic success, personal development, and career planning. These goals are designed to improve your time management skills, study habits, and motivation while tracking your progress towards achieving them.
Setting specific and measurable goals is the best way to improve academic performance.
Achieving A Specific GPA Or Test Score To Improve Academic Performance
If you're looking to improve your academic performance, one of the best ways to do it is by setting specific and measurable goals. For example, rather than simply aiming for good grades in general, set a specific target GPA or aim for a certain score on an upcoming test.
To achieve this goal, start by breaking it down into smaller steps such as creating a study schedule or seeking extra help from teachers or tutors. Be sure to stay focused and motivated by reminding yourself why achieving this goal is important to you.
Creating A Study Schedule Or Reading A Specific Number Of Books To Enhance Study Habits
Are you struggling to keep up with your coursework and feeling overwhelmed by the amount of reading required? Creating a study schedule can help you manage your time effectively and ensure that you have enough time for each subject.
Start by identifying how much time you need to allocate per week for each class, including both lectures and readings.
Another way to enhance your study habits is through setting specific reading goals. Decide on the number of pages or books you aim to read within a certain timeframe and track your progress using an app or journal.
This not only helps improve your focus but also enhances retention and comprehension, allowing you to retain more information in less time.
Joining Clubs Or Volunteering To Participate In Extracurricular Activities
If you want to enhance your social skills and have a well-rounded experience in college, participating in extracurricular activities is a great way to achieve those goals.
Joining clubs can also help you develop leadership skills as well as provide ample opportunities for networking. Meanwhile, volunteering allows you to give back to the community while also building your resume with relevant experiences.
Some examples of extracurricular activities include joining sports teams, music groups, student government organizations, and academic clubs related to your field of study.
Volunteering opportunities could range from community service projects with non-profit organizations or internships at local businesses.
Learning A New Language Or Improving Time Management To Develop Personal Skills
As a student, improving one's personal skills is just as important as achieving academic success. One way to do this is by learning a new language or developing better time management habits.
To learn a new language, set specific goals such as mastering basic vocabulary or being able to hold a conversation with native speakers within a certain timeframe.
When it comes to time management, start by analyzing how you currently spend your time and setting priorities for what needs to be accomplished each day/week/month. Then create daily schedules that allocate specific times for each task on your priority list and track progress over time using tools like Trello or Google Calendar.
Internships and scholarships not only enhance your resume but also give you a competitive edge over others striving towards their goals.
Applying For Internships Or Scholarships To Pursue Career Goals
One of the best ways to kickstart your career goals is by applying for internships or scholarships in your field of interest. Interning with a company or organization gives you hands-on experience and allows you to learn from experts in the industry.
For example, if your goal is to become an engineer, you could apply for an internship at a local engineering firm or research lab to gain valuable experience working on real projects.
Ultimately, internships and scholarships not only enhance your resume but also give you a competitive edge over others striving towards their goals.
Benefits Of Setting Specific And Measurable Goals For Students
Setting specific and measurable goals can lead to increased motivation, improved time management, greater self-awareness, and better decision-making abilities. By tracking progress and achieving these goals, students can experience success in academic achievements, personal development, and career planning.
Increased Motivation And Accountability
When you set specific and measurable SMART goals, you're more likely to feel motivated to achieve them. This is because you know exactly what you're working towards and can see the progress that you're making.
For example, let's say one of your SMART goals is to achieve a certain grade point average (GPA) by the end of the semester. By setting this goal, creating an action plan, and tracking your progress along the way, you'll feel more motivated to study harder and put in extra effort.
By setting specific and measurable SMART goals for yourself as a student, it becomes easier to stay on track with academic achievement while developing personal skills such as time management, accountability and self-motivation – all highly desirable traits in today's job market!
Improved Time Management And Productivity
Improving time management is a crucial step towards achieving success as a student. By setting specific and measurable goals, such as allocating a certain amount of hours per day to studying or using productivity tools like apps and planners, students can make the best use of their time and accomplish more in less time.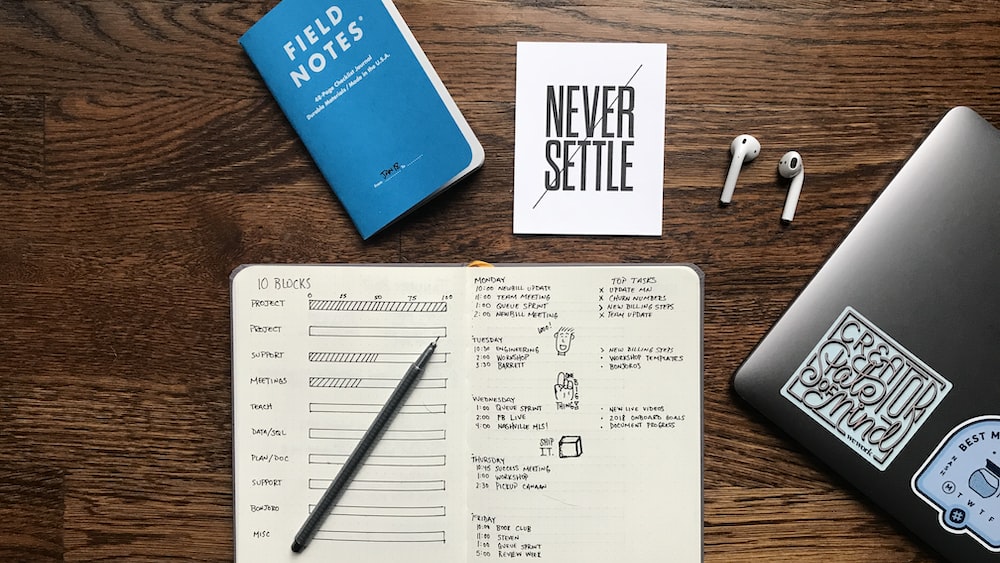 By working on increasing productivity alongside effective goal-setting practices, you create an even greater potential for academic achievement.
Greater Self-awareness And Goal Setting Skills
When it comes to achieving success in both academics and personal life, self-awareness and goal setting skills are essential. By setting specific and measurable goals for yourself, you become more aware of your strengths and weaknesses, as well as what drives you towards success.
Setting SMART goals (specific, measurable, achievable, relevant, time-bound) also helps develop solid goal-setting skills that can be applied across all aspects of your life.
With these skills honed, you can set realistic objectives and track progress towards them efficiently.
Improving decision-making and prioritization abilities can be crucial for a student's success.
Better Decision-making And Prioritization Abilities
Improving decision-making and prioritization abilities can be crucial for a student's success. With so many options and tasks to tackle, it can be easy to feel overwhelmed or lost.
For example, a SMART goal could be "I will make decisions based on pros and cons lists for at least two major life decisions each month." By tracking progress and outcomes of this goal, the student may find themselves making more informed decisions in various aspects of their lives.
By actively working on decision-making and prioritization skills through specific goals, students can develop these important life skills that will serve them long after graduation.
FAQs:
1. What is a Smart goal for students?
A Smart goal is a specific, measurable, attainable, relevant and time-bound objective that students set for themselves in order to achieve academic success.
2. Can you give an example of a specific and measurable Smart goal?
One example of a specific and measurable Smart goal could be to increase your GPA by half a point by the end of the semester through increased attendance and active participation in class discussions.
3. How can I make sure my goals are realistic and achievable?
In order to ensure your goals are realistic and achievable, it's important to assess your current skills level, available resources like study materials or tutors as well as any competing demands on your schedule that may impact how much time or effort you can allocate towards achieving them.
4. When should I review my progress towards achieving my goals?
It's recommended that you check-in on your progress towards meeting each piece of criteria outlined in your SMART objectives every few weeks so adjustments may be made accordingly (if necessary). This helps prevent becoming discouraged from not making more significant strides soon after getting started while also serving as reinforcement for continued efforts along the way.
Conclusion: Importance Of Setting SMART Goals For Student Success
In conclusion, setting specific and measurable SMART goals is crucial for students who want to achieve success in their academic and personal lives. By using the framework of SMART goals, students can create actionable plans that are realistic and attainable.
These goals not only provide a roadmap to success but also serve as a tool for tracking progress and staying accountable along the way. Remember, whether it's improving study habits or pursuing career aspirations, setting SMART goals can help you take control of your future and reach your full potential.
I wish you the best! Fabian.
Share with your Friends: