10 Highly Effective Study Habits To Skyrocket Your GPA
Are you struggling to ace your exams and boost your GPA? If so, it's time to reevaluate and improve your study habits. In today's fast-paced academic environment, achieving higher grades is more challenging than ever before.
But with the right strategies in place, you can unlock your full potential and achieve the success you desire! In this blog post, we will discuss 10 effective study habits that can help elevate your academic performance.
Key Takeaways
Creating a study schedule and eliminating distractions are important habits to boost your grades.
Active learning techniques, regularly reviewing material, and making connections between topics can help with memory retention and comprehension.
Practicing self–care, setting achievable goals, seeking help when needed, and celebrating successes along the way are all crucial components of effective study habits.
Why Effective Study Habits Matter
Effective study habits are crucial for academic success and personal growth. When you have a set of tried-and-true strategies to help you learn and retain information, it streamlines the learning process and alleviates stress associated with trying to cram last minute or prepare without direction.
Moreover, mastering effective study habits not only benefits your academic life but also plays an essential role in developing essential life skills such as time management, critical thinking, self-discipline, decision-making capabilities among others.
These skills will serve you well beyond the classroom – from pursuing higher education opportunities to excelling in your chosen career path. For example, productive time management techniques learned during exam preparation can easily be applied later on when managing multiple projects at work.
Maintaining strong relationships with peers is another reason why effective study habits matter.
10 Effective Study Habits To Boost Your Grades
Creating a study schedule, eliminating distractions, using active learning techniques, practicing self-care and more can help you achieve academic success.
Creating A Study Schedule
One of the most important things you can do to boost your grades is to create a study schedule. By organizing your time in advance, you can ensure that you have enough time to study for all your classes, review class material regularly and even fit in some relaxation time.
Start by assessing how much time you need to devote to each subject per week based on their difficulty level and your personal goals.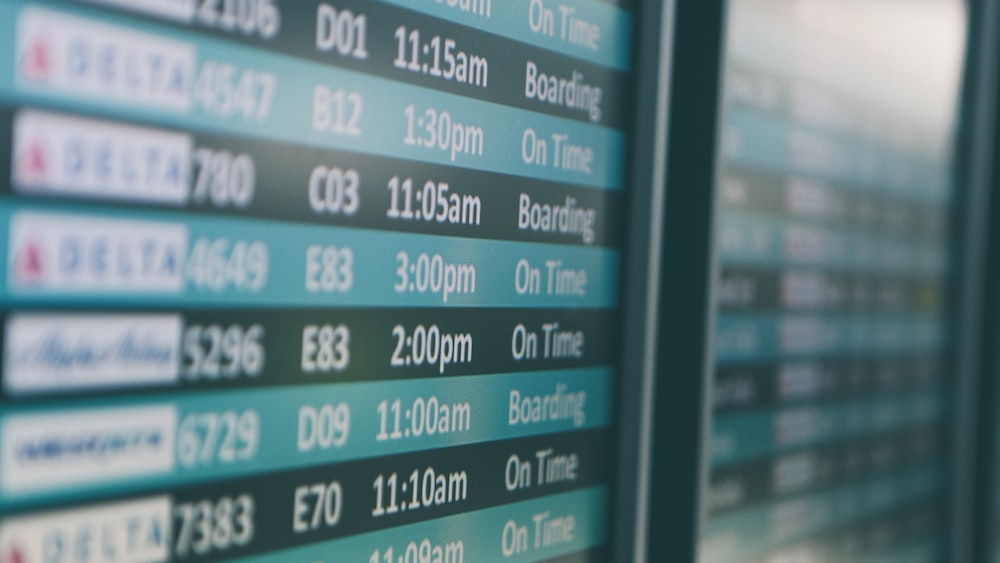 For example, if you know that math is one of the harder subjects for you, consider dedicating more hours during the week toward it. Similarly, if certain days are usually busier than others, adjust your study schedule accordingly so that there's always adequate study-time set aside.
Creating a study schedule is one of the most important things you can do to boost your grades.
Eliminating Distractions
When it comes to studying effectively, one of the biggest obstacles can be distractions. From social media notifications to a noisy environment, distractions can quickly derail your focus and concentration.
One effective way to do this is by creating a distraction-free study environment. This means finding a quiet space where you can concentrate without interruptions or background noise.
You may also want to consider turning off your phone or using apps that block distracting websites during designated study times.
Active Learning Techniques
When it comes to effective study habits, using active learning techniques is key. This means engaging with the material in a way that requires you to think critically and apply what you've learned.
Another effective technique is practicing retrieval by quizzing yourself or testing your knowledge through flashcards.
By using these active learning techniques, you can make studying more engaging and increase your understanding of the material.
Using Study Groups Or Partners
Another effective study habit to boost your grades is by using study groups or partners. Studying with others allows you to share knowledge, exchange ideas and learn from different perspectives.
This can help clarify important concepts and improve your understanding of the topic. When studying in a group or with a partner, it's important to ensure that everyone is on the same page and working towards a common goal.
For example, if you are struggling with math problems in class, forming a study group with classmates who excel in this subject can give you an opportunity to ask questions and receive explanations for challenging concepts.
Additionally having someone else hold you accountable can motivate you to stay focused during study sessions.
Implementing this strategy means actively learning together through sharing personal experiences where one has had similar challenges while supporting one another whenever there are difficulties encountered along the way helps develop strong analytical skills that prove crucial when aiming for better grades in any course of interest – even outside mathematics.
Regularly Reviewing Material
One effective study habit to boost your grades is regularly reviewing material. This means going back to the class notes you took, the textbook chapters you read, and any other relevant information to reinforce what you have learned.
To make this habit more manageable, try incorporating small review sessions into your daily routine. You can set aside 10-15 minutes each day before bed or first thing in the morning to go over a particular topic or concept.
Use flashcards, summarize key points in your own words, or draw diagrams and mind maps as visual aids.
Practicing Self-Care
When it comes to academic success, it's essential not to neglect self-care. Taking care of your mental and physical health is crucial for maintaining focus, productivity, and motivation.
Self-care can take many forms, including exercise, healthy eating habits, getting enough sleep, taking breaks from studying when needed, and engaging in enjoyable activities outside of schoolwork.
For example: Take an hour each day for yourself where you disconnect from any distractions like phones or computer devices.
Making Connections Between Topics
One of the most effective study habits for boosting your grades is making connections between different topics. This means looking for similarities, differences, and relationships between concepts and ideas across subjects or chapters.
For example, if you're studying biology and chemistry, you can make connections by understanding how chemical reactions occur within cells and how they affect biological processes.
Or if you're learning about history and literature, you can relate historical events to the themes and motifs in literary works from that time period. Making these connections not only helps with comprehension but also enhances critical thinking skills which are valuable in any field.
Setting Achievable Goals
Setting achievable goals is a crucial component of effective study habits. It helps you stay motivated and focused while studying, as it gives you something to work towards.
When setting your goals, try to make them specific, measurable, and realistic.
Additionally, break down your larger goals into smaller ones. This will help prevent overwhelm and allow for more manageable steps towards achieving success.
Remember that everyone's path looks different when it comes to academic success – what works for you may not necessarily work for others around you.
Seeking Help When Needed
We all need help at some point in our academic journey. Whether it's understanding a difficult concept, preparing for an exam, or simply feeling overwhelmed with coursework, seeking help is a crucial study habit that can lead to better grades and overall success.
Don't be afraid to reach out to your teachers or peers for assistance when needed.
For example, if you're struggling with a particular subject, consider talking to your teacher one-on-one after class or during office hours. They can provide extra clarification and resources that could help improve your understanding of the material.
Similarly, forming study groups or working with study partners can also be incredibly helpful when faced with challenging assignments or exams.
Seeking help is a crucial study habit that can lead to better grades and overall success.
Staying Organized
When it comes to studying effectively, staying organized is key. Keeping track of important deadlines, assignments and notes can help you stay on top of your academic workload and reduce stress.
One effective way to do this is by using a planner or calendar to schedule study sessions and set reminders for upcoming exams or assignments.
Another useful organizational tool is creating a filing system for papers, handouts, and notes from classes. For instance, organizing them by subject matter or date can make finding what you need much easier when studying later on.
By staying organized with these simple tips, you can maintain control over your academic work while also reducing stress levels along the way.
How To Adopt Effective Study Habits
To adopt effective study habits, evaluate your current habits and set realistic goals for improvement, find a dedicated study space free from distractions, use proven study techniques to maximize productivity and focus, prioritize studying in your daily schedule, hold yourself accountable to your goals with motivation and self-discipline strategies, celebrate successes as you progress toward better academic performance.
Evaluate Your Current Study Habits
Let's take a moment to evaluate your current study habits.
Start by taking an honest look at how you approach studying. Do you procrastinate until the last minute? Do you get easily sidetracked by social media or other distractions? Maybe you struggle with staying organized and prioritizing tasks effectively.
One useful tactic is to track your daily habits for a week or two, noting when and where you tend to study, how much time is spent on each subject, and any distractions that come up.
You might also consider asking teachers or classmates for feedback on your approach, as they may offer insights into areas where improvement is needed.
Set Realistic Goals
Setting realistic goals is crucial to creating effective study habits and achieving academic success. It's important to understand your limits, strengths, and weaknesses when setting these goals.
Begin by evaluating your current level of understanding in each subject area and identifying areas where you need improvement. Next, set specific, measurable goals that align with your personal learning style and schedule.
Finally, hold yourself accountable for reaching those goals by tracking progress regularly.
By setting achievable targets through self-assessment and consistent evaluation of progress we can achieve improved results over time without feeling like the task is unachievable from the start.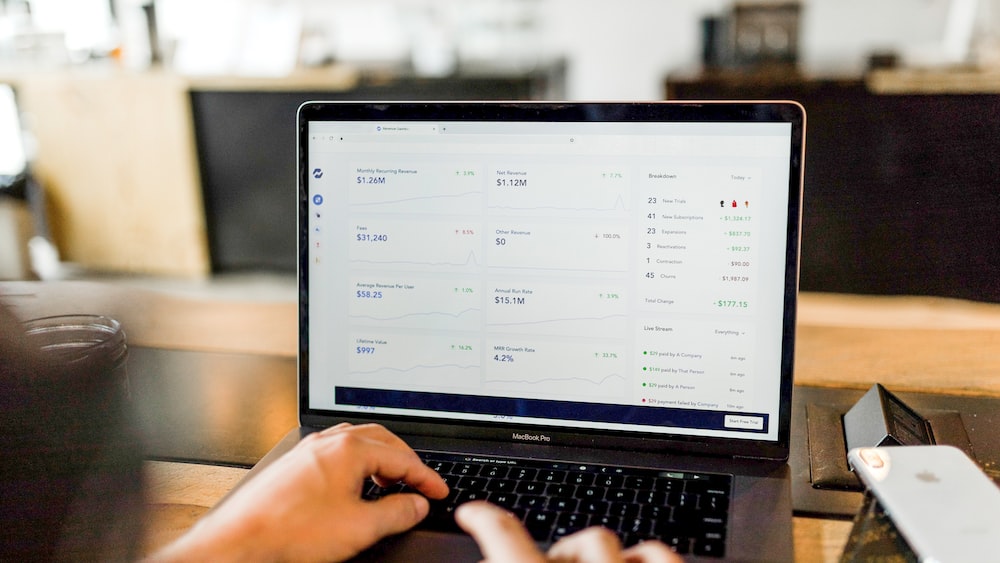 Find A Study Space
When it comes to effective studying, finding the right study space is crucial. Your study space should be a place where you can focus and concentrate without being disturbed by outside distractions.
It's important to find a quiet area that is comfortable and well-lit, with minimal noise or interruptions.
Once you've found your ideal study space, make sure that it's well-organized and free from clutter. Keep all necessary materials within easy reach and eliminate any potential distractions such as smartphones or unnecessary websites on your computer.
By creating an environment that promotes concentration and productivity, you'll set yourself up for success when it comes time to hit the books.
Use Effective Study Techniques
When it comes to studying, simply reading through your notes over and over again isn't always the most effective method. Instead, try using active learning techniques like quizzes or flashcards to engage with the material in a more dynamic way.
Another useful study technique is breaking down complex concepts into smaller pieces that are easier to digest. For example, if you're trying to understand a complicated math problem, start by tackling each step of the problem individually before putting everything together.
Finally, consider incorporating different types of media into your studying routine. Watching videos or listening to lectures from other sources can add some variety to your routine and give you a fresh perspective on the material you're studying.
Try using active learning techniques like quizzes or flashcards to engage with the material in a more dynamic way.
Prioritize Studying
One of the most important study habits that can boost your grades is to prioritize studying. This means making it a priority and allocating enough time for it in your schedule.
One way to prioritize studying is by creating a study schedule and sticking to it. This ensures that you have dedicated time set aside for studying and helps prevent distractions and last-minute cramming sessions.
You might also consider breaking down larger tasks into smaller ones and tackling them one at a time so that you don't feel overwhelmed.
Hold Yourself Accountable
When it comes to effective study habits, holding yourself accountable is crucial.
One way to hold yourself accountable is by setting achievable goals and regularly checking in on your progress. This could mean breaking down larger assignments into smaller tasks and giving yourself deadlines for each step along the way.
Another important aspect of accountability is self-discipline. This means resisting the urge to give up or become distracted during study sessions, even when it feels difficult or tedious.
Ultimately, holding yourself accountable requires dedication and a willingness to be honest about your strengths and weaknesses as a learner.
Find Motivation
Sometimes, it can be tough to find the motivation to study. Maybe you're feeling overwhelmed or tired after a long day of work.
One way to find motivation is by setting specific goals for yourself. This could mean breaking down larger tasks into smaller ones, such as studying for ten minutes at a time instead of an hour straight.
You could also create incentives for yourself, such as treating yourself to something special after completing a particularly difficult exam or assignment. Finding a study partner or group can also help motivate you since you'll have someone else holding you accountable and encouraging you along the way.
Celebrate Successes
One effective study habit that often gets overlooked is celebrating successes along the way. It's easy to get caught up in the stress and pressure of studying, but taking time to acknowledge your progress can actually boost your motivation and confidence.
Whether it's getting a good grade on a quiz or finishing an assignment ahead of schedule, celebrate these small victories. Treat yourself to something you enjoy like watching an episode of your favorite show or going out for a walk outside.
These little celebrations will help you stay motivated and remind you that all your hard work is paying off.
Taking time to acknowledge your progress can actually boost your motivation and confidence.
Develop A Growth Mindset
When it comes to studying, a growth mindset can make all the difference. Rather than seeing abilities and skills as fixed traits, a growth mindset recognizes that they can be developed and improved through practice and effort.
Developing a growth mindset involves reframing your thinking from "I'm just not good at this" to "I may not understand this yet, but I can learn with time and practice." This shift in perspective allows for more positive self-talk and encourages resilience in the face of challenges.
By focusing on progress rather than perfection, students are better able to maintain motivation and push through difficult tasks.
FAQs:
1. What are some effective study habits to improve my grades?
Effective study habits include creating a designated study space, setting specific goals, breaking up material into manageable chunks, reviewing notes regularly, and taking breaks to avoid burnout.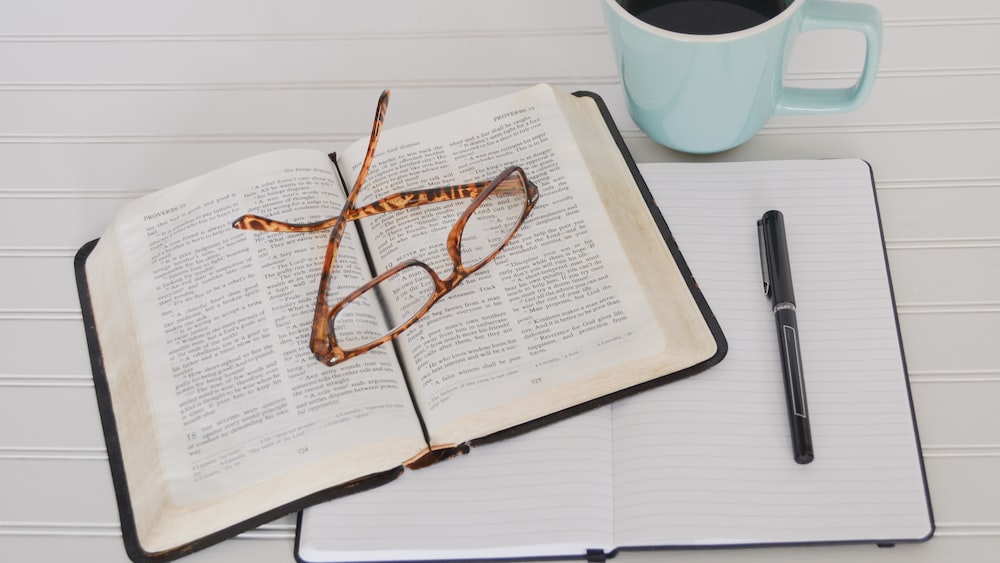 2. How can I stay focused while studying for long periods of time?
To stay focused while studying for extended periods of time, it is important to take short breaks every hour or so and switch up the type of material being studied. Additionally, removing distractions such as phones or social media can help maintain focus during study sessions.
3. Should I always stick to a strict schedule when studying?
While having a schedule can be helpful for structuring your time and ensuring you cover all necessary material before exams or quizzes, it's also important to remain flexible and adjust your plan if necessary based on changing priorities or unexpected circumstances.
4. Is it better to study alone or with others?
The answer often depends on personal preference and learning style; some people find they work best in groups where they can bounce ideas off one another and offer support during difficult concepts while others may prefer quiet solo study sessions where they can focus solely on the task at hand without distraction from others.
Conclusion: Putting Effective Study Habits Into Practice For Better Grades
Congratulations on taking the first step towards academic success by learning about 10 effective study habits to boost your grades. Remember, adopting these habits may not happen overnight, but with persistence and determination, you can make them a part of your daily routine.
Start by evaluating your current study habits and setting realistic goals for improvement. Find a comfortable and distraction-free space to study, use active learning techniques like note-taking and creating connections between topics, regularly review material, prioritize studying time, seek help when needed, and celebrate successes along the way.
Remember that developing good study habits takes self-discipline and motivation, but the results are worth it.
I wish you the best! Fabian.
Share with your Friends: