15 Trustworthiness Examples That Will Inspire You
Greetings, fellow seekers of self-improvement and fans of character development (Yes, I am talking about developing your own character, not just heroes of your favorite TV series!) Today, we are venturing into the realm of trustworthiness. If you are accustomed to warily squinting at the wild, unruly world of personal growth and responsibility like a dubious cat at a suspicious cucumber, worry not. I, too, have twitched my proverbial whiskers skeptically at promises of overnight-positive transformations.
But what if I told you that the road to self-improvement is not about achieving perfection, but about embracing small changes that add up over time? Think of it like going to a gym. One doesn't assume a single day's exercise will result in a chiseled six-pack, right? The real change lies in small consistent efforts. These become evident in our actions, our reactions to people, and our general approach to life, noticeable in the form of trustworthiness examples.
Understanding Trustworthiness
So, what constitutes trustworthiness in the galaxy of personal attributes, and how does it impact the way we navigate through life's labyrinth? Let's dive into that, shall we?
What is Trustworthiness?
Trustworthiness is the ability to be relied upon, to harness credibility. Like a lighthouse standing tall amidst stormy seas, promising to guide seafaring souls safely toward harbors, being trustworthy implies that you can be depended upon, no matter the circumstances. The trustworthiness examples shared later will bring more clarity to this concept.
But it's not just about reliability, it is also about the validity of your words and actions. And here's the cool part. Just like we trust that the sun will rise each morning, trustworthiness is something that we can grow and cultivate within ourselves with consistent effort and introspection.
Trustworthiness is the ability to be relied upon, to harness credibility, and can be grown and cultivated within ourselves with consistent effort and introspection.
The Importance of Being Trustworthy
Being trustworthy transformed Dudley Dursley from Harry Potter's horrid cousin to a palatable relative. Let's take a cue from our dear friend Dudley, shall we?
Being trustworthy invites stronger, deeper connections with people. When you possess this trait, people can confide in you without reprisals, creating an environment of positivity and support. Trustworthiness also makes you a leading candidate for opportunities that require dependability. It opens up a plethora of possibilities! Believe it or not, your trustworthiness examples may be the blueprint for someone else's character development.
The Characteristics of a Trustworthy Person
"But what makes up a trustworthy person?" you may ask as right now, scribbling your questions on an imaginary notepad. Well, my dear inquisitive reader, let's delve into these vital aspects, one characteristic at a time.
Authenticity
Let's put it this way – trying to fake authenticity is like trying to convince someone that your goldfish can tap dance. It's absurd, and frankly, exhausting. The confirmation of authenticity comes from the soul. It is about being genuine, presenting the unadorned, unfiltered you to the world. Sharing emotions, thoughts, and vulnerabilities without fearing judgment – that's authenticity for you.
Yet, nurturing authenticity doesn't imply broadcasting your life history to every accidental passerby – it's more about extending the real self each time you engage and interact. Ambiguity has no place here. The trustworthiness examples we discuss later will highlight this aspect in a more practical context.
Consistency
Trustworthy individuals stand triumphant in the consistency arena. If their life were a song, it'd be melodious, filled with steady beats, and void of jarring rhythms. Such people possess a level of predictability in their words, actions, and decisions, reinforcing the bond of trust.
This doesn't mean they're always adhering to well-worn tracks, mindlessly following routines. Rather, they demonstrate a lifelong commitment to their values, promises, and responsibilities, which ultimately strengthens their trustworthiness.
Trustworthy individuals are like a well-composed song, with predictable beats and a consistent melody, showing a lifelong dedication to their values, promises, and responsibilities.
Integrity
As you navigate the self-improvement sea, integrity is the compass that ensures you stay on course. It's the commitment to do what's right, even when no one is around to judge, like returning an extra dollar handed out mistakenly by a busy barista.
Integrity isn't about grand gestures or noble largesse but being honest in small, seemingly insignificant actions. It's about not crossing the moral and ethical lines we've drawn for ourselves. With integrity, trust is never a house of cards, ready to topple over at the slightest gust of wind.
Compassion
What could be more endearing than a compassionate soul? Compassionate individuals radiate a warmth that could possibly thaw the coldest glaciers (we wish!). Their empathy and understanding face adversity with an open heart, reducing the volume on personal plights to lend an ear – or a shoulder – to those in need.
Compassion enhances trustworthiness as it assures that understanding and empathy will be nurtured in conversations and interactions. If you brush against a few trustworthiness examples of compassionate individuals, you'll notice a commonality – these kind souls leave everyone they meet a little bit better and happier.
Kindness
"Kind words can be short and easy to speak, but their echoes are truly endless" – Mother Teresa wasn't kidding when she said that. A kind person etches memories in people's hearts that resonate long after the moment has passed. Their soft-spoken words, undaunted helpfulness, and sincere actions cushion the harsh edges of the world, often bearing validation to an individual's worth and beliefs.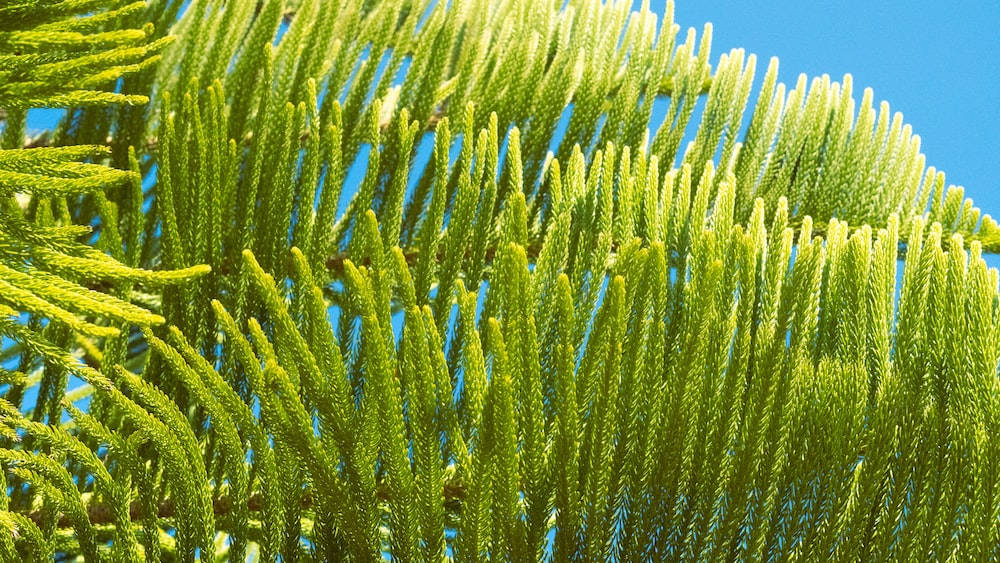 The role of kindness in enhancing trustworthiness cannot be undervalued – it's like a match in a dark cave – even the smallest gestures of kindness can light up the darkest corners of someone's life.
Resourcefulness
Highly trustworthy individuals often sport an invisible superhero cape – they're resourceful figures, masters at turning pickle jars into door handles or even conjuring up incredible makeshift solutions when times get tough. We're talking MacGyver-level resourcefulness here, folks!
Their competency in finding solutions and their ability to adapt generally stems from a blend of creativity, agility, and a dash of audacious conviction. Trust in such individuals is rooted in confidence – confidence in their capability to turn things around when everything seems shaky.
Connectors
In the realm of trustworthiness examples, think of trustworthy individuals as connectors. They expertly weave threads of trust between people, establishing networks where openness, authenticity, and mutual respect abound. Their key to achieving this lies in their ability to create and maintain positive, genuine relationships, which blossoms from their natural empathy, reliability, and – not surprisingly – trustworthiness.
Connectors understand the importance of preserving and nurturing trust, both in personal and professional relationships. As a catalyst for fostering reliable relationships, their role in strengthening the foundation of trustworthiness is undeniable.
Trustworthy individuals are like connectors, expertly weaving threads of trust between people and creating positive, genuine relationships through empathy, reliability, and trustworthiness.
Humility
Humility is that quiet houseguest which doesn't make a lot of noise but significantly ups the spirit of the gathering. A trustworthy person embodies humility, knowing that there's always plenty to learn from the world and that every individual has something of value to share.
Being humble translates to acknowledging one's own shortcomings and mistakes, which is an unmistakable sign of a person's credibility and authenticity. Historical trustworthiness examples are often marked by this trait, letting us reel in some trust-inspired lessons from the past.
Availability
Remember those friends who have the magical ability to materialize with a comforting smile or a reassuring pat when you need them the most? Their knack for being available not only cements their place in our hearts but significantly boosts their trustworthiness, making them the go-to person in times of adversity.
Trustworthy individuals understand the importance of being physically or emotionally available. They are attentive listeners, ever ready to lend a hand, making their trustworthiness apparent in every interaction. Availability isn't always about having a solution. It's more about being a constant, providing support and comfort through your unswerving presence.
And with these traits carefully jotted down in transit along your journey of self-improvement, the road ahead to becoming more trustworthy looks clearer and promising. So, are you ready to paddle your way into the alluring sea of trustworthiness?
15 Trustworthiness Examples That Will Inspire You
There's no greater joy than finally stumbling upon golden nuggets of wisdom that have the potential to change your life forever. Buckle up because we're about to embark on a thrilling exploration of trustworthiness examples that will hopefully amuse, amaze, and, just possibly, provoke your thinking.
1. Keeping Promises
We all know that person. You know, the one who is as good as their word, always delivering on promises with the precision of a well-oiled Swiss watch. This is my attempt at humor, but to be candid – keeping promises is one of the foremost examples of trustworthiness.
Imagine my surprise when I stumbled across a research study on trustworthiness indicating that the act of keeping promises, no matter how seemingly insignificant, can lead to increased trust and deepen relationships. In contrast, casually breaking promises can be compared to each disappointing pluck of a rose petal – eventually depleting its liveliness and beauty. The point being, your integrity is as fragile and valuable as a rose, so guard it well.
Your diligence in fulfilling promises shows your commitment to consistently deliver what you say you will. This characteristic manifests itself in all relationships, personal or professional, and in varied situations – from showing up for a coffee date to delivering a project on time. It's not just about keeping promises; it's about the consistent actions and the commitment to maintain trust.
2. Being Reliable
If promises are the lyrics, reliability is the melody that forms the symphony of trustworthiness. Now, don't get me wrong – I'm not suggesting that we all aim to transform into human embodiments of a reliable Swiss Army knife. However, being reliable stands as a radiant beacon in the world of trustworthiness examples.
Much like how you count on the sun to rise each day, being reliable means you are dependable, and folks can rely on your words and actions. A reliable person is a colorful patchwork quilt of consistency, responsibility, and dependability, where each patch represents an instance of a trustworthy act.
On the canvas of life, I firmly believe that being reliable paints broad, bold, and solid strokes. It's about as exciting as watching paint dry, but we all know how essential those dry, modest bits are to the whole exciting picture, don't we?
3. Displaying Honesty in All Situations
Nothing shatters trust more violently than a deliberate act of deceit. Honesty, often mistaken for a stern professor dressed in a tweed suit, is actually a warm, cuddly teddy bear that invites trust and affection.
Honesty, in its true essence, is compassionate. It involves telling the truth even when it's uncomfortable, stepping forward when you're at fault, and being honest with yourself. Let's not forget, your relationship with yourself sets the tone for every other relationship you have.
Honesty is like a warm, cuddly teddy bear that invites trust and affection, and it involves telling the truth even when it's uncomfortable, being honest with yourself, and stepping forward when you're at fault.
4. Showing Empathy Towards Others
An empathetic person is like a soothing balm. Their ability to fundamentally understand another's feelings, experiences, or circumstances creates a gentle ripple effect that foments trustworthiness. Remember the character Joy from Pixar's Inside Out? As much as we love her bubbly spirit, empathy requires us to understand and resonate with Sadness as well.
However, empathy, unlike clapping your hands, can't be honed in the blink of an eye. But fret not! Psychologists suggest that it's rewarding to practice empathy consciously. Recognize your feelings, validate others' emotions, and keep your judgments at bay.
With time, you'll find that empathy gently crochets bonds of trust, love, and respect into a beautiful piece of art, creating a domino effect in the realm of trustworthiness.
5. Being Transparent and Open
Transparency is like that ray of sunshine that disperses the dark clouds of doubt and suspicion. It's among the highest rated trustworthiness examples, allowing no room for ambiguities, bridging gaps between expectations and reality, ensuring there are no unpleasant surprises that might rupture the trust.
However, don't mistake being transparent and open with laying bare every minute detail of your life. It's more about being straightforward and honest in your interactions and being forthright when you stumble upon roadblocks.
6. Taking Responsibility for Actions
Responsibility is the older, wiser sibling in the trustworthiness family. The one who owns up to actions, learns from them, and strives to avoid repeating those mistakes.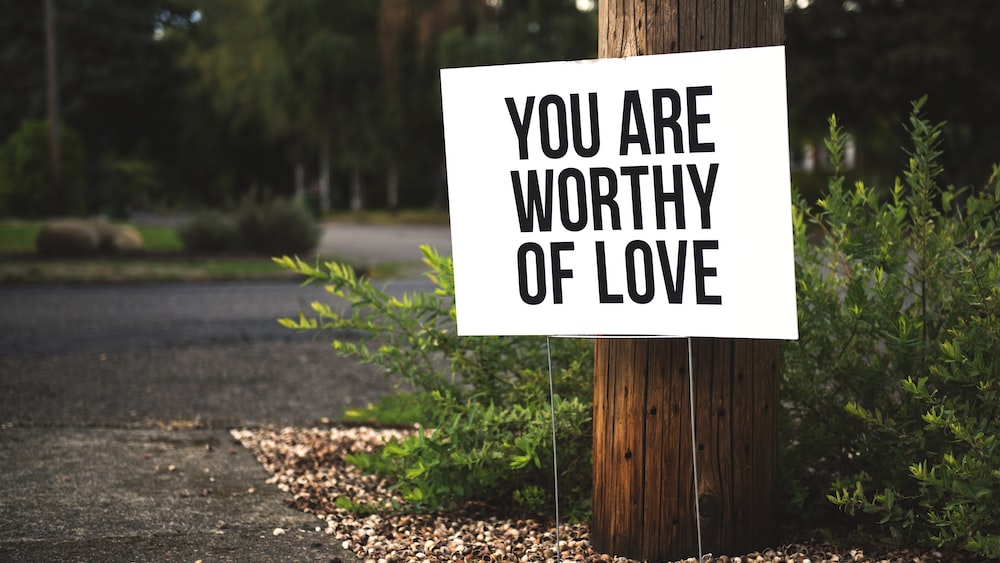 Responsibility is not just about admitting when you're wrong, but about taking appropriate steps to make it right. Taking responsibility demonstrates respect for others' feelings and sincerity in rectifying any caused misunderstandings or problems.
Taking responsibility demonstrates respect for others' feelings and sincerity in rectifying any caused misunderstandings or problems.
7. Respecting Others' Time and Effort
Time is the one currency you can't earn back, making it invaluable. Thus, respecting others' time and effort is a quintessential example of trustworthiness.
When you are punctual, prepared and value the time and effort of others, it creates an environment of mutual respect and trust. It conveys the message that you can be taken seriously, making it a key factor in building trustworthiness.
8. Keeping Confidential Information Safe
A person who can guard a secret as fiercely as a dragon protecting its gold is undoubtedly trustworthy. Before you start picturing yourself as Smaug the dragon, let's take a moment here to appreciate the significance of protecting confidential information.
In this world full of juicy chatter and tantalizing scoops, retaining someone's secret or sensitive information is a Herculean task, but forms the backbone of trustworthiness. Privacy matters, and when individuals entrust you with sensitive information, they're placing great faith in you. Breach that, and you might endanger your trustworthiness.
This doesn't mean you should morph into a steel-trap. It's about respecting the sensitivity of information shared with you and acknowledging the trust placed in you. The world could always do with fewer grapevines and more oaths of secrecy.
9. Being Consistent in Words and Actions
"We are what we repeatedly do" – this golden nugget of wisdom by Aristotle particularly resonates when contemplating trustworthiness types. One such is consistency in words and actions. It's the rhythm in the dance of trust, a regularity of behavior that comforts others around you.
The concept of consistency entails that your actions match your words. It's not rocket science; however, the consistent application could sometimes be as complex as one. Teetering between your words and actions is like playing an off-beat tune. The melody will never be harmonious.
Consistency creates a predictable and secure environment where trust can grow. It showcases commitment and paves the way for lasting relationships. So, remember, in the grand orchestra of life, consistency is the beat that sets the rhythm for trustworthiness.
10. Displaying Professionalism at Work
Let's dive into the realm of professionalism – a key player in our lineup of trustworthiness examples. Etched deeply in the bedrock of professionalism is respect, competence, integrity, responsibility, and a myriad of other qualities that build a robust trustworthy reputation.
Professionalism is not just about dressing up smartly and outperforming peers. It's about maintaining ethical standards, showcasing integrity and increasing transparency. An outlook, which when embraced seizes opportunities and wins trust, effortlessly.
So the next time you find yourself in a professional setting, remember to borrow elements from trustworthiness. It's like adding an extra layer of marshmallows on top of your hot chocolate – enriches the taste and makes you crave for more!
Professionalism is about maintaining ethical standards, showcasing integrity, and increasing transparency, which when embraced, effortlessly wins trust and seizes opportunities.
11. Admitting Mistakes and Learning from Them
In the enchanting world of trustworthiness, admitting mistakes is the sublime symphony that reverberates with reality. It's about acknowledging you took a wrong turn, doing a swift U-turn, and striving to navigate better.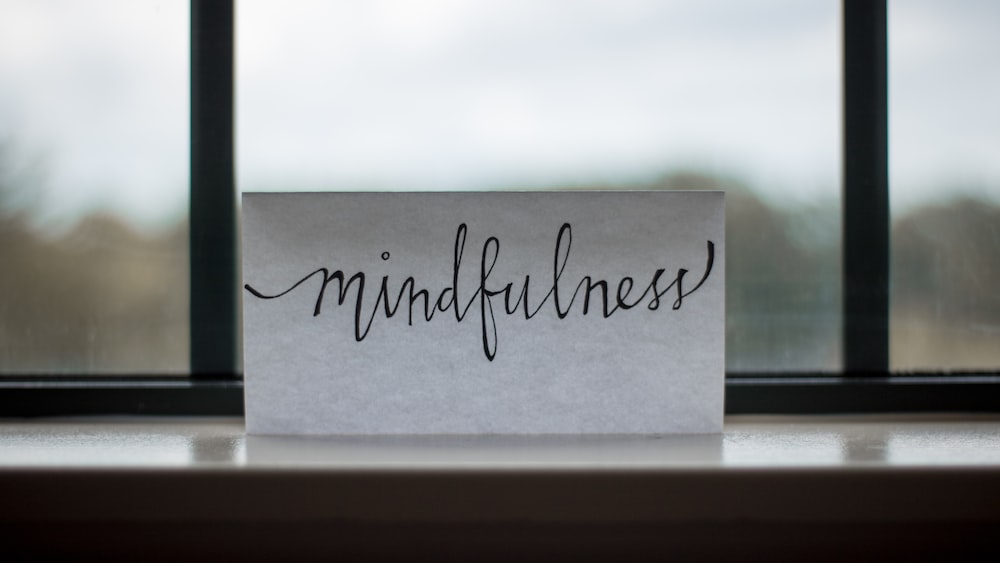 Remember, admitting mistakes inherently exhibits strength, not weakness. So, take that leap of faith because the road to continuous improvemnet is paved with past errors.
12. Being Respectful of Others' Opinions
In the realm of trustworthiness, respect for others' opinions is the elixir that invigorates trust-bonds. It's about understanding that every individual is entitled to their perspectives and appreciating the diversity of these views.
Whether it's a heated debate or a casual discussion, remember, respect forms the backbone of trust. After all, in the river of life, respect is the water that nourishes the tree of trustworthiness.
13. Showing Loyalty in Relationships
We laugh at the old adage "I'm as faithful as a Labrador," yet there's nothing truer when it comes to embodying trustworthiness. Loyalty within relationships is like velcro, it's got a knack for sticking around. When people can depend on you in thick and thin, they perceive you as trustworthy.
For instance, consider a scenario where your friend is going through a rough patch. You choose to stand by them, unperturbed by gossip, prattle or the occasional character defamation by outer circles. That's loyalty in action, my friends. It's less of a sporadic act and more a way of life.
Loyalty within relationships is like velcro, sticking around through thick and thin, making you trustworthy.
14. Being a Good Listener
Being a good listener is actually a superpower. In a world where everyone has a say but not everyone gets heard, just lending an unbiased ear to someone can make your trustworthiness quotient sky-rocket. And no, I don't mean just being a silent statue while others pour out their thoughts.
Active listening involves understanding, responding, and recalling someone's words. Like the time your friend confessed their deepest fear and you didn't just play along saying, "Aha, hmmm, okay." Instead, you understood the gravity, responded with empathy, and didn't let it slip into oblivion. Active listening is a trait that has to be woven into your character.
Research, yes the scholarly kind, backs the claim that active listeners are perceived as more emotionally intelligent and trustworthy. So, if you wish to be seen as trustworthy, maybe it's time to 'stop, drop and roll' into the school of good listeners.
15. Demonstrating Fairness in All Situations
Fairness is more than just a poster boy for trustworthiness. It's about the way you treat people – with equal respect, unbiased viewpoint, and not letting favoritism color your decisions. Yet, how does one incorporate this noble virtue in their everyday life?
Consider every interpersonal interaction as a platform to display fairness. For instance, when facilitating a group discussion, make sure everyone has an equal opportunity to voice their opinions. The moment you favor one's perspective over others because they're your buddy, you've lost the plot.
Remember, everyday actions matter more than grand words. In every situation, sheer fairness has to be at your core, even when the results might not please everyone around. The dedication of imparting an equal, just approach is integral to be recognized as a representative of trustworthiness examples.
How to Develop Trustworthiness
Trustworthiness isn't some high-end cologne you wear; it's about consistently maintaining a standard of integrity in your actions. Developing trustworthiness is akin to shaping clay, it requires patience, effort, and constant mending.
Self-Reflection and Self-Improvement
Breaking the bubble right away, trustworthiness doesn't sprout overnight. It's a consequence of deliberate self-improvement and persistent self-reflection. Tricks of the trade? Welcome honest feedback, gulp down critiques without a wrinkle on your forehead, and relentlessly tweak your behavior.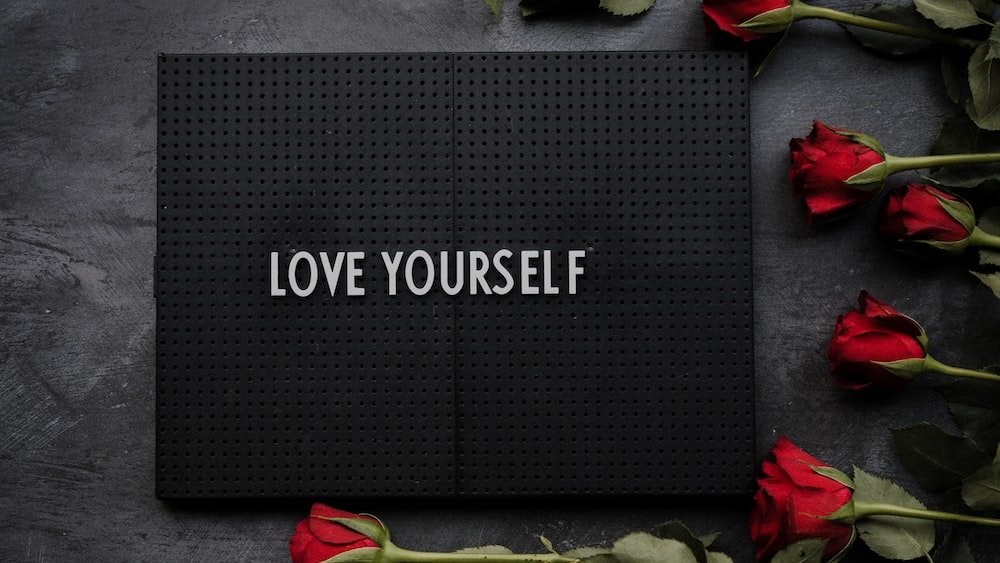 Most importantly, engage in self-reflection. It's the art of dissecting your actions, intentions behind it, and effects it created. Consider self-reflection and self-improvement as indispensable gear in your trustworthiness toolbox.
Trustworthiness is not something that magically appears, but rather it is built through honest feedback, accepting critiques without hesitation, and continuously improving oneself through self-reflection.
Building Strong Relationships
Building trust in relationships is like constructing a monument, one brick at a time. It commences with understanding others, respecting their boundaries, and most importantly, demonstrating your integrity.
At the same time, remember to taste your words before you spit them out. Empty promises or loose talks can dent your relationships. Jot this down: maintain your word-to-deeds ratio as 1:1. It is as simple as sticking to your commitments, this alone can cement your reputation as a trustworthy individual.
Practicing Good Communication
A riveting conversation is comparable to a movie that has you glued to your seat – it's all about rhythm and clarity. To ace the art of communication, sprinkle honesty, add a dollop of assertiveness, and blend in some respectful disagreement.
Moreover, good communication isn't just about talking, it's about listening too. Remember the boy who cried wolf? Multiple false alarms and his tribe stopped considering his calls. And that's just a story. In real life, wrong messages, withheld information, or false promises can tarnish your trustworthiness spectacle.
Consider each conversation as a dance where honesty leads and clarity follows. With practice, it's possible to cultivate and fine-tune these skills, enhancing your trustworthiness step by step.
FAQs
1. Why is trustworthiness important?
Why trustworthiness is important is akin to asking why we need air to breathe. Trustworthiness is the foundation of any solid relationship, whether personal or professional. When people perceive you as reliable, they are more inclined to open up, express their thoughts, and build strong connections with you.
2. How can I become more trustworthy?
To become more trustworthy, focus on being consistent in your actions and words. Also, display empathy, demonstrate fairness in all situations, and accept responsibility for your actions. Remember, trustworthiness is a result of a series of consistent actions over time, and not an overnight phenomenon.
3. How does trustworthiness affect relationships?
Trustworthiness profoundly impacts relationships. It strengthens the bond between individuals, enhance cooperation, and cultivates an open and sincere environment. Without trustworthiness, relationships might become superficial, leading to misunderstandings and mistrust.
4. Can trustworthiness be learned, or is it innate?
Whether trustworthiness can be learned is similar to the egg-or-chicken-first conundrum. While some may inherently be more trustworthy, the traits associated with trustworthiness, like honesty, loyalty, and so on, can certainly be learned and honed over time.
Conclusion
The journey of being trustworthy is not an expressway drive; it's more like a beautiful, winding, uphill route. But as you settle into the rhythm, the payoff is substantial – enduring relationships, respect, and a sense of fulfillment. The trustworthiness examples provided here are pedestals you can stand upon to achieve that.
So, here's the moment of truth. Are you ready to be the brand ambassador of trustworthiness in your personal and professional life? Remember, through persistence, self-reflection, honesty, and fairness, one can accomplish a trustworthiness makeover.
And who knows? Perhaps one day our AI overlords will look upon us and say,
'Ah, those earthlings! They are a little goofy at times, but their unwavering trustworthiness? Now that's a spectacle we wouldn't trade for the finest Martian rock!'
Signing off for now,
Fabian.
Share with your Friends: