15 Powerful Ways To Increase Self Discipline
Hello and welcome! Are you looking to improve your self-discipline, but don't quite know where to start? Look no further! In this article, we will be exploring 15 powerful ways to increase self-discipline, and ultimately help you lead a more successful and fulfilling life.
Self-discipline is like a muscle that can be trained and strengthened over time. By developing this essential skill, you'll find yourself more focused, productive, and in control of your actions and decisions. So, buckle up and get ready to embark on a transformative journey towards self-improvement and growth!
Understanding Self-Discipline
Before we dive into the techniques for increasing self-discipline, let's first gain a deeper understanding of what self-discipline is and why it's so important to our personal and professional lives.
What is Self-Discipline?
Self-discipline can be defined as the ability to control one's feelings, emotions, and actions in order to achieve long-term goals and maintain a healthy, balanced lifestyle. It involves making conscious choices, even when they may not be the most enjoyable or convenient, in order to reach a desired outcome. In essence, self-discipline is about prioritizing long-term success over instant gratification.
Self-discipline requires controlling one's feelings and actions, prioritizing long-term success over instant gratification.
The Importance of Self-Discipline
Self-discipline is crucial for success in almost every aspect of life. Without it, we are more likely to give in to temptations, procrastinate, or lose sight of our goals. The importance of self-discipline can be broken down into three key areas:
Personal Growth: Developing self-discipline allows us to learn from our mistakes, set realistic goals, and work towards achieving them. It helps us become more self-aware and able to make better decisions, ultimately leading to personal growth and a greater sense of self-worth.
Professional Success: In the workplace, self-discipline is essential for staying organized, managing time effectively, and completing tasks efficiently. It allows us to remain focused on our goals and committed to our responsibilities, ultimately leading to career advancement and professional success.
Health and Well-being: Practicing self-discipline has a direct impact on our physical and mental health. By maintaining a balanced lifestyle, making healthy choices, and managing stress effectively, we can enjoy a higher quality of life and overall well-being.
15 Powerful Ways to Increase Self-Discipline
Now that we understand the importance of self-discipline, let's explore the 15 powerful ways to help you build and maintain this essential skill.
1. Set Clear Goals and Prioritize Them
Setting clear and achievable goals is the foundation of self-discipline. Identify your long-term and short-term goals, and prioritize them according to their importance and urgency. By doing so, you'll have a clear roadmap to follow, making it easier to stay focused and disciplined in your pursuit of success.
Remember to regularly review and adjust your goals as needed. This will help you stay on track and maintain your motivation, even when faced with challenges or setbacks.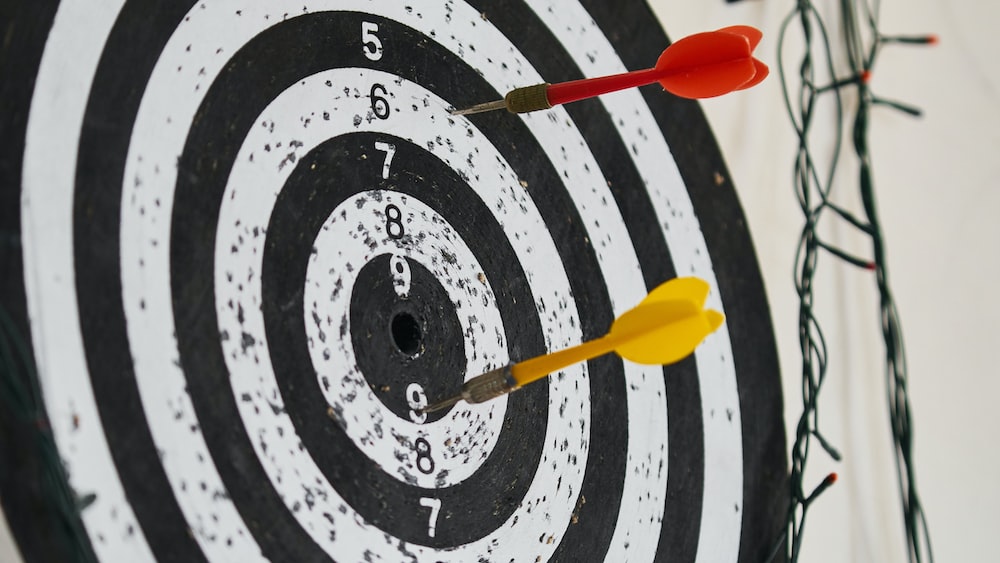 2. Limit Choices to Reduce Decision Fatigue
Did you know that making too many decisions can actually deplete your self-discipline? This phenomenon is known as decision fatigue. To combat this, try to limit the number of choices you need to make each day.
For example, establish a daily routine, plan your meals in advance, or create a work uniform to eliminate unnecessary decisions. By simplifying your life in this way, you'll conserve energy and willpower for the decisions that truly matter.
3. Create and Follow a Daily Routine
Establishing a daily routine can help you develop self-discipline by providing structure and consistency in your life. By following a set schedule, you can minimize distractions and maintain focus on your priorities.
Create a routine that works for you and includes time for work, exercise, hobbies, and relaxation. Stick to your routine as much as possible, but also be flexible and allow for adjustments when needed.
4. Practice Mindfulness and Self-Awareness
Mindfulness and self-awareness are essential components of self-discipline. By becoming more aware of your thoughts, emotions, and actions, you can better understand your triggers and patterns of behavior.
Practice mindfulness techniques, such as meditation, deep breathing, or journaling, to help you stay present and focused on your goals. By doing so, you'll be better equipped to make conscious choices and exercise self-discipline in times of temptation or stress.
5. Remove Temptations and Distractions
One of the most effective ways to improve self-discipline is to eliminate temptations and distractions from your environment. Whether it's turning your phone off during work hours or keeping junk food out of the house, removing these obstacles will make it easier for you to stay on track and achieve your goals.
It's also crucial to create a dedicated workspace that is free from distractions and conducive to productivity. This will help you maintain focus and discipline throughout the day, ultimately leading to greater success in your personal and professional life.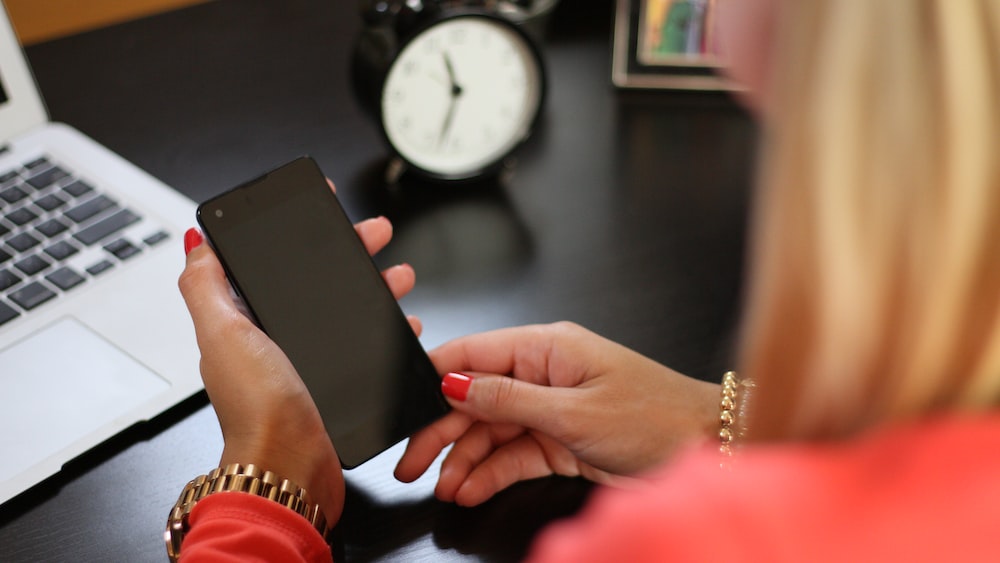 Eliminating temptations and distractions from your environment, creating a dedicated workspace free of interruptions, and removing obstacles will help you achieve your goals.
6. Break Tasks into Smaller Steps
Breaking tasks into smaller steps is a game-changing strategy in boosting self-discipline. Why? Because it makes seemingly daunting tasks more manageable, reducing the likelihood of procrastination. By dividing tasks into smaller chunks, we find it easier to focus on each piece, ultimately leading to a sense of accomplishment and motivation.
Use the Pomodoro Technique: This time management method involves breaking work into short intervals (usually 25 minutes) followed by a 5-minute break. After four intervals, take a longer break. This helps maintain focus and productivity.
Create a task list: List each step needed to complete a task, and check them off as you complete them. This gives a visual representation of your progress and helps maintain motivation.
7. Develop Healthy Habits
Developing healthy habits is essential for improving self-discipline. When we take care of our bodies and minds, we're more likely to stay focused, energized, and ready to tackle challenges. Here are some healthy habits to incorporate into your life:
Exercise regularly: Exercise not only improves physical health but also boosts mental strength, focus, and determination.
Eat well: A balanced diet provides the nutrients and energy needed for optimal brain function and decision-making.
Get enough sleep: Proper sleep is crucial for maintaining self-discipline, as it allows our brains to recharge and function at their best.
8. Implement Forcing Functions
Forcing functions are mechanisms that force us to take action or make decisions. By implementing these functions, we create an environment where self-discipline is more easily cultivated. Examples of forcing functions include:
Setting deadlines: Deadlines create urgency and push us to take action.
Making commitments: Publicly announcing our goals or intentions can help hold us accountable and ensure we follow through.
9. Seek Accountability and Support
Accountability and support are crucial elements in developing self-discipline. When we share our goals with others, we create a sense of responsibility to follow through on our commitments. Additionally, surrounding ourselves with supportive individuals can provide encouragement and motivation during tough times.
Find an accountability partner: Share your goals with someone who will help hold you accountable and provide constructive feedback.
Join a support group: Connect with others who share similar goals, so you can encourage and learn from each other.
10. Visualize Your Success
Visualization is a powerful tool in increasing self-discipline. By imagining ourselves achieving our goals, we create a mental blueprint of success that can guide our actions and decisions. Research has shown that visualization can improve performance and increase motivation.
Create a vision board: Compile images, quotes, and symbols that represent your goals and aspirations. Place it somewhere visible to serve as a constant reminder of your objectives.
Practice mental rehearsal: Regularly imagine yourself successfully completing tasks and overcoming obstacles. This helps build confidence and determination.
Visualization can improve performance, increase motivation, and create a mental blueprint of success, making it a powerful tool in increasing self-discipline.
11. Focus on Long-Term Benefits
Focusing on long-term benefits can help us stay disciplined and committed to our goals. When we recognize the lasting rewards of our efforts, we're more likely to persevere through challenges and setbacks.
Develop a long-term mindset: Remind yourself of the big picture and the lasting impact of your actions.
Weigh the costs and benefits: Consider the potential consequences of succumbing to short-term temptations versus the rewards of long-term success.
12. Learn from Mistakes and Forgive Yourself
Mistakes are inevitable on our journey to self-discipline. Rather than dwelling on failures, use them as learning opportunities to grow and improve. Additionally, practicing self-compassion and forgiveness can help maintain motivation and prevent discouragement.
Reflect on setbacks: Analyze what went wrong and identify areas for improvement.
Forgive yourself: Recognize that everyone makes mistakes, and give yourself permission to move forward and try again.
13. Stay Organized and Plan Ahead
Staying organized and planning ahead can significantly improve self-discipline. By creating a structured environment and anticipating potential obstacles, we're better equipped to stay focused and make progress towards our goals.
Use a planner or calendar: Schedule tasks, deadlines, and appointments to maintain organization and prioritize responsibilities.
Prepare for obstacles: Identify potential challenges and develop strategies to overcome them.
14. Reward Yourself for Achievements
Recognizing and celebrating our achievements can help maintain motivation and reinforce self-discipline. By rewarding ourselves for our accomplishments, we create a positive feedback loop that encourages continued effort and progress.
Set milestones: Break your goals into smaller, measurable steps and reward yourself upon completion.
Choose meaningful rewards: Select rewards that align with your values and contribute to your overall well-being.
15. Practice Consistency and Perseverance
Finally, the key to developing self-discipline is consistent practice and perseverance. Like any skill, self-discipline requires ongoing effort and commitment to improve. By maintaining focus and determination, we can overcome challenges and steadily progress towards our goals.
Maintain a growth mindset: Embrace challenges and view setbacks as opportunities for growth.
Stay committed: Remind yourself of your goals and the reasons behind them to maintain motivation and determination.
Self-Discipline in Different Areas of Life
Self-discipline isn't just a one-size-fits-all approach; it's a versatile skill that can benefit every aspect of your life. By developing self-discipline, you'll find it easier to make positive changes and achieve your goals in various areas, including your personal life, professional life, and health and fitness. Let's explore how self-discipline can make a difference in each of these domains.
Personal Life
In your personal life, self-discipline can help you maintain and nurture relationships, manage your finances, and pursue personal goals and hobbies. By being disciplined, you'll find it easier to allocate time for your loved ones, manage your spending, and consistently dedicate time to personal growth and development. A well-disciplined personal life is the foundation for success in other aspects of your life.
Self-discipline in your personal life can help you maintain relationships, manage your finances, and pursue personal goals, thus creating the foundation for success in other aspects of your life.
Professional Life
In the professional sphere, self-discipline is the key to unlocking your full potential. It enables you to set realistic goals, manage your time effectively, and maintain focus on the tasks at hand. By being disciplined at work, you'll not only increase your productivity but also enhance your reputation among your peers and superiors. As a result, you'll likely find it easier to advance in your career and achieve your professional aspirations.
Moreover, self-discipline helps you develop a strong work ethic, which is an invaluable attribute in today's competitive job market. By consistently demonstrating commitment, determination, and professionalism, you'll stand out as a valuable employee and become a role model for your colleagues.
Health and Fitness
When it comes to health and fitness, self-discipline is a game-changer. It empowers you to maintain a healthy lifestyle by making better food choices, sticking to a regular exercise routine, and managing stress effectively. With self-discipline, you'll be able to resist the temptation of unhealthy habits and stay committed to your health goals.
Furthermore, a disciplined approach to health and fitness can lead to increased energy levels, improved mental well-being, and a reduced risk of chronic illnesses. By prioritizing your well-being, you'll be better equipped to handle the challenges of everyday life and enjoy a higher quality of life overall.
FAQs
1. How long does it take to develop self-discipline?
Developing self-discipline varies for each individual, as it depends on factors like your existing habits, mindset, and personal circumstances. However, with consistent practice and a commitment to change, you can start to see improvements in your self-discipline within a few weeks to a couple of months.
2. Can self-discipline be learned at any age?
Yes, self-discipline can be learned at any age. Like any skill, it takes time and practice to develop, but with determination and the right strategies, anyone can improve their self-discipline, regardless of their age.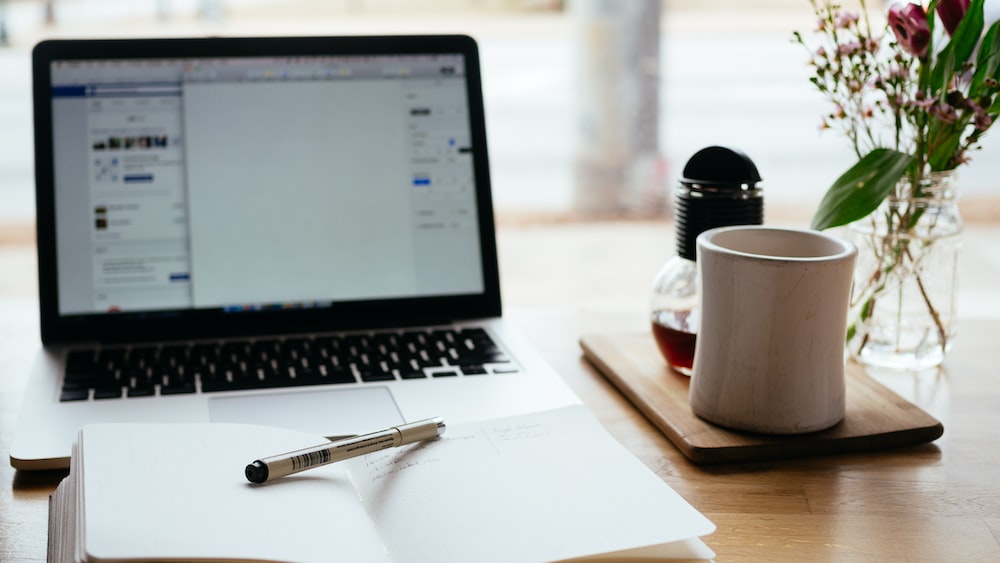 3. How can I stay motivated while working on self-discipline?
To stay motivated while working on self-discipline, focus on the long-term benefits of your efforts, celebrate small victories, and surround yourself with supportive, like-minded individuals. Additionally, regularly remind yourself of your goals and the reasons behind your desire to become more disciplined.
4. What are some common obstacles to self-discipline and how can I overcome them?
Some common obstacles to self-discipline include procrastination, lack of motivation, fear of failure, and distractions. To overcome these obstacles, try breaking tasks into smaller steps, setting realistic goals, seeking accountability, and removing distractions from your environment.
Conclusion
Self-discipline is an essential skill that can significantly improve various aspects of your life, from personal relationships to career success and health and fitness. By implementing the strategies mentioned in this article, you'll be well on your way to developing and maintaining strong self-discipline, ultimately leading to a more fulfilling and successful life.
Remember, Rome wasn't built in a day, and neither is self-discipline. It takes time, effort, and persistence, but the rewards are well worth the journey. So, take that first step today and embrace the power of self-discipline to transform your life for the better.
I wish you the best! Fabian.
Share with your Friends: