What Does It Mean To Practice Mindfulness? Mastering The Art Of Being Present.
Hello there! Are you on a quest for self-improvement and personal growth? If so, you're in the right place. In today's fast-paced world, it's easy to get caught up in the hustle and bustle of everyday life. But what if there was a way to slow down, be more present, and truly savor each moment? That's where mindfulness comes in! In this article, we'll explore the concept of mindfulness, its origins, and the many benefits it can bring to your life. So, buckle up and get ready to embark on a journey toward mastering the art of being present.
First, let's understand what mindfulness really means. Mindfulness is the practice of being fully present in the moment, without judgment. It's about cultivating awareness of our thoughts, emotions, and bodily sensations, and learning to observe them without getting caught up in them. This simple yet profound practice can bring about significant changes in our lives, from improved mental health to enhanced focus and concentration.
But how did mindfulness come to be, and where did it originate? To answer that, we'll dive deep into the history of mindfulness, exploring its roots in ancient Eastern traditions and its journey to the modern world. Along the way, we'll discover the rich tapestry of philosophies, practices, and teachings that have shaped this transformative practice.
Finally, we'll discuss the many benefits of practicing mindfulness, supported by research and expert opinions. From improving mental health and well-being to boosting emotional intelligence, mindfulness has the potential to transform our lives in myriad ways. So, without further ado, let's begin our exploration of mindfulness and discover how it can help you master the art of being present.
Understanding Mindfulness
Before we delve into the various aspects of mindfulness, it's essential to gain a clear understanding of what mindfulness is and how it can be practiced. This foundation will serve as the basis for our exploration of the many benefits and techniques associated with this powerful practice.
What is Mindfulness?
Mindfulness is a mental state achieved by focusing one's awareness on the present moment, while calmly acknowledging and accepting one's feelings, thoughts, and bodily sensations. It's about being fully present and engaged in whatever you're doing, without being overwhelmed by it. The practice of mindfulness can be cultivated through various techniques, such as meditation, mindful breathing, and body scans.
At its core, mindfulness is about cultivating non-judgmental awareness. This means observing our thoughts, emotions, and experiences without labeling them as good or bad, right or wrong. Instead, we simply notice them as they are and let them pass without getting caught up in them. Over time, this practice can help us develop greater self-awareness, emotional resilience, and mental clarity.
Mindfulness is the process of observing thoughts, emotions, and experiences without labeling them as good or bad, right or wrong, which can lead to greater self-awareness, emotional resilience, and mental clarity.
The Origins of Mindfulness
The practice of mindfulness has deep roots in ancient Eastern traditions, particularly Buddhism and Hinduism. Mindfulness is a key component of Buddhist meditation practices, such as Vipassana and Zen. It's also found in the Hindu practice of Yoga, where it's cultivated through techniques like pranayama (breath control) and dharana (concentration).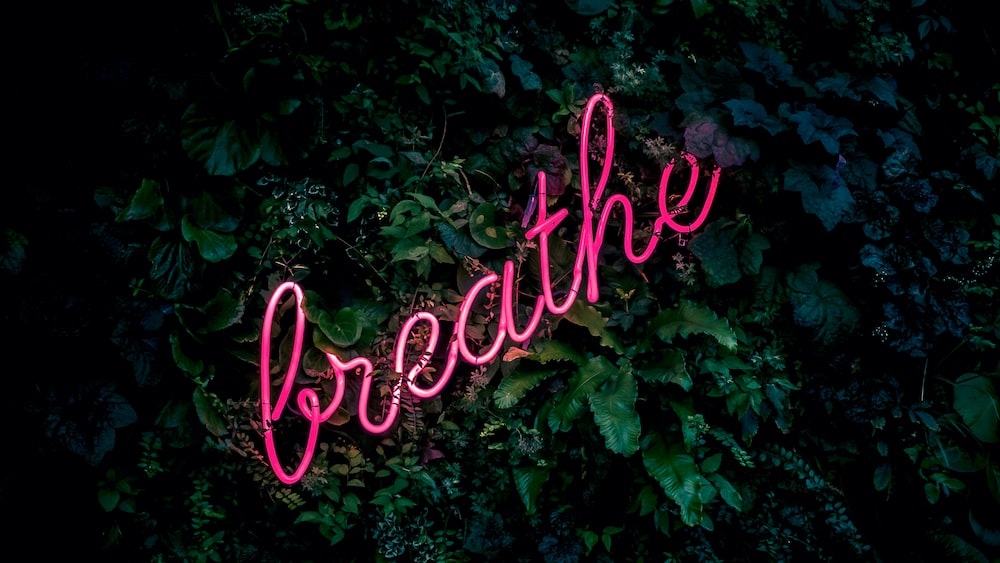 The term "mindfulness" is derived from the Pali word "sati," which means awareness or presence of mind. In the context of Buddhist teachings, mindfulness is one of the key factors in the Noble Eightfold Path, a set of practices designed to help individuals achieve enlightenment and liberation from suffering.
In recent decades, mindfulness has gained widespread popularity in the Western world, thanks in part to the work of pioneers like Jon Kabat-Zinn, who developed the Mindfulness-Based Stress Reduction (MBSR) program in the 1970s. Kabat-Zinn's work, along with that of other researchers and practitioners, has helped to establish mindfulness as a legitimate and evidence-based approach to mental health and well-being.
The Benefits of Practicing Mindfulness
Now that we have a solid understanding of what mindfulness is and where it comes from, it's time to explore the many benefits this practice can bring to our lives. From improving mental health to enhancing focus and concentration, the potential rewards of mindfulness are vast and varied.
Improving Mental Health and Well-being
One of the most well-documented benefits of mindfulness is its ability to improve mental health and overall well-being. Numerous studies have shown that regular mindfulness practice can lead to:
Reduced symptoms of depression and anxiety
Increased self-esteem and self-compassion
Enhanced emotional regulation and resilience
Improved overall life satisfaction
Furthermore, mindfulness has been shown to promote neuroplasticity – the brain's ability to form new neural connections and adapt to new experiences. This can lead to lasting changes in our thought patterns and behaviors, supporting long-term mental health improvements.
Enhancing Focus and Concentration
In today's world of constant distractions, maintaining focus and concentration can be quite a challenge. However, mindfulness can help us hone our attention and resist the pull of distractions. By training our minds to remain present and engaged in the task at hand, we can improve our productivity and efficiency in both personal and professional settings.
Research has shown that mindfulness meditation can lead to increased activity in the prefrontal cortex – the area of the brain responsible for executive functions like attention, planning, and decision-making. This suggests that mindfulness can directly contribute to improved focus and concentration, helping us stay on task and accomplish our goals.
Reducing Stress and Anxiety
In today's fast-paced world, stress and anxiety have become all too common. Mindfulness offers a powerful tool for combatting these negative emotions and promoting a sense of calm and relaxation. By bringing our attention to the present moment and cultivating non-judgmental awareness, we can disrupt the cycle of worry and rumination that often fuels stress and anxiety.
Studies have shown that practicing mindfulness can lead to reductions in cortisol, the body's primary stress hormone. As a result, mindfulness can help us build resilience against stress and anxiety, promoting a greater sense of inner peace and well-being.
Boosting Emotional Intelligence
Emotional intelligence – the ability to recognize, understand, and manage our own emotions and those of others – is a vital skill in today's interconnected world. Mindfulness can play a key role in enhancing our emotional intelligence by fostering greater self-awareness and empathy.
Through mindfulness practice, we learn to observe our emotions without judgment, allowing us to better understand their origins and triggers. This increased self-awareness can help us navigate our emotional landscape more effectively, and respond to challenging situations with greater clarity and composure.
Furthermore, mindfulness can help us cultivate greater empathy and compassion for others, by encouraging us to recognize the common humanity that we all share. This can lead to improved relationships, enhanced communication, and a deeper understanding of the emotions and experiences of those around us.
Types of Mindfulness Practices
There are various mindfulness practices that you can incorporate into your life to reap the benefits of this ancient wisdom. Each practice has its unique focus and approach, but they all share the common goal of developing your awareness and presence. Let's dive into some popular mindfulness practices that you can start exploring today.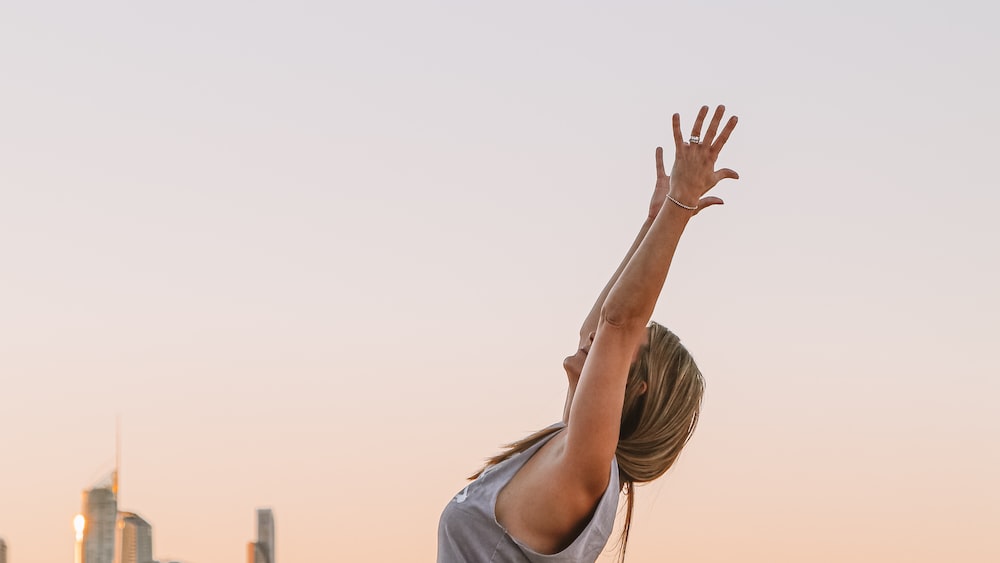 Mindfulness Meditation
Mindfulness meditation is a practice that involves sitting in a comfortable position, focusing on your breath, and observing your thoughts and feelings without judgment. This type of meditation cultivates a sense of inner calm and clarity, allowing you to develop a deeper understanding of yourself and your experiences.
One of the most popular mindfulness meditation techniques is the "body scan". In this practice, you focus your attention on different parts of your body, starting from your toes and working your way up to your head. This helps you become more aware of bodily sensations and promotes relaxation.
Body Scan Meditation
Body scan meditation is a powerful mindfulness practice that helps you develop a heightened awareness of your physical sensations. It involves systematically focusing your attention on different parts of your body, observing any tension or discomfort, and allowing it to release.
To practice body scan meditation, find a comfortable position, either lying down or sitting. Close your eyes and take a few deep breaths. Begin by focusing on your feet and gradually work your way up your body, paying attention to each area. As you notice any tension, imagine your breath flowing into that area, releasing the tension as you exhale. Continue this process until you've scanned your entire body.
Mindful Breathing
Mindful breathing is a simple yet powerful practice that helps you anchor your awareness in the present moment. By focusing on your breath, you can achieve a state of calm and focused attention, making it easier to let go of distracting thoughts and emotions.
To practice mindful breathing, find a comfortable position and close your eyes. Take a few deep breaths, and then let your breath return to its natural rhythm. Notice the sensation of your breath as it enters and leaves your nostrils, or the rising and falling of your chest or abdomen. Whenever your mind wanders, gently bring your attention back to your breath.
Mindful breathing is a powerful practice that helps you achieve a state of calm and focused attention, making it easier to let go of distracting thoughts and emotions.
Mindful Eating
Mindful eating is the practice of paying full attention to the experience of eating and drinking, both inside and outside the body. It involves savoring the taste, texture, and aroma of your food, as well as recognizing the thoughts and emotions that arise during the meal.
To practice mindful eating, begin by choosing a small piece of food or a single bite. Before taking a bite, observe the food and appreciate its appearance and aroma. As you take a bite, focus on the taste and texture of the food in your mouth. Chew slowly, savoring each moment. As you swallow, notice the sensation of the food traveling down your throat. Continue practicing mindfulness with each bite, fully experiencing the act of eating.
How to Practice Mindfulness in Daily Life
Integrating mindfulness into your daily life doesn't have to be complicated. With a little effort and consistency, you can transform ordinary routines into opportunities for personal growth and self-awareness.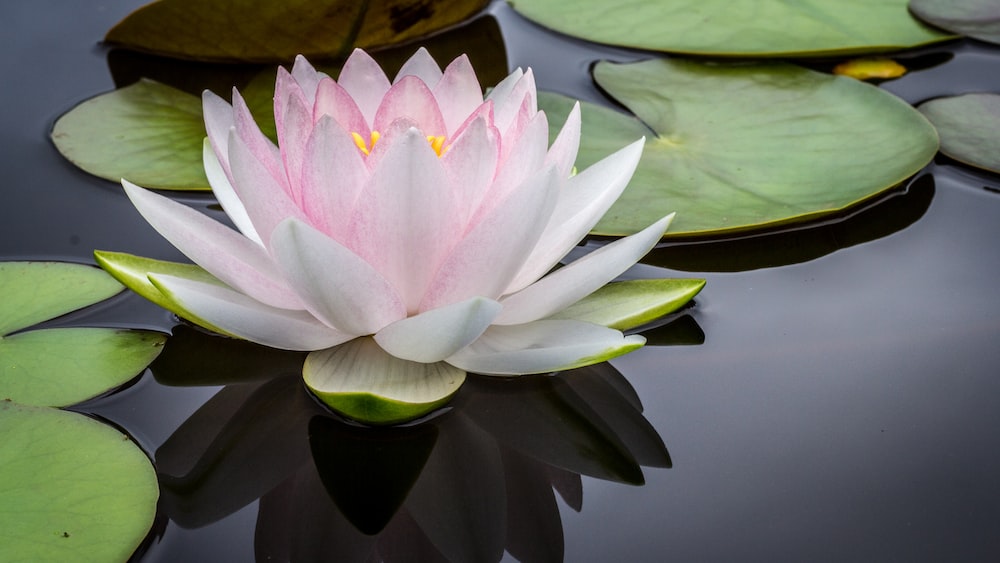 Cultivating Mindful Awareness
Cultivating mindful awareness is an essential aspect of living a more mindful life. This means being fully present and engaged in whatever activity you're doing, without being lost in thoughts or distractions.
Set an intention: Start your day by setting an intention to be more mindful and present in each moment.
Use reminders: Place reminders around your home or workspace to help you remember to practice mindfulness throughout the day.
Practice gratitude: Take a few moments each day to reflect on the things you're grateful for. This can help shift your focus away from negative thoughts and promote a more mindful outlook.
Incorporating Mindfulness into Your Routine
Making mindfulness a part of your daily routine can be as simple as finding activities that you already do and adding a mindful twist to them. Here are a few ideas:
Mindful walking: Whether you're walking to work or taking a leisurely stroll, practice mindfulness by focusing on the sensation of your feet hitting the ground and the rhythm of your breath.
Mindful showering: As you shower, pay attention to the sensation of the water on your skin and the sound of the water hitting the floor.
Mindful chores: Turn mundane tasks like washing dishes or folding laundry into mindfulness practices by fully engaging with the activity and focusing on the sensations involved.
Overcoming Common Challenges in Mindfulness Practice
As you begin to incorporate mindfulness practices into your daily life, you may encounter some challenges. It's essential to remember that these obstacles are a natural part of the process, and overcoming them will only strengthen your practice.
Distractions: When your mind wanders during a mindfulness practice, gently guide it back to the present moment without judgment. Remember, the goal is not to eliminate distractions but to become more aware of them and develop the ability to refocus your attention.
Impatience: Mindfulness takes time and practice. Be patient with yourself and remember that progress may be slow, but the benefits are worth it.
Finding the Right Mindfulness Teacher or Program
Embarking on your mindfulness journey might feel overwhelming, especially when trying to find the right mindfulness teacher or program. But don't worry, we're here to guide you through the process so you can make the best decision for yourself and your personal growth.
What to Look for in a Mindfulness Teacher
When looking for a mindfulness teacher, it's essential to consider their experience and qualifications. A well-trained teacher should have completed a recognized mindfulness training program and have experience in teaching. Additionally, it's crucial to find a teacher with whom you feel comfortable and connected. This will help you to be more open and receptive during your mindfulness practice.
Another important aspect to consider is the teacher's commitment to their own mindfulness practice. The best teachers are those who continuously deepen their own understanding and practice of mindfulness. This will not only show their dedication to the field but also ensure they're equipped to guide you effectively on your journey.
Recommended Mindfulness Programs and Resources
There are many excellent mindfulness programs and resources available, both online and in-person. Some popular and well-regarded programs include the Mindfulness-Based Stress Reduction (MBSR) program, developed by Jon Kabat-Zinn, and the Mindfulness-Based Cognitive Therapy (MBCT), designed to help prevent depression relapse. These programs have been extensively researched, and their effectiveness has been proven through various studies.
For those seeking online resources, there are numerous apps and websites that offer guided mindfulness practices, such as Headspace, Calm, and Insight Timer. These platforms provide a range of guided meditations, mindfulness exercises, and educational content to help you develop and maintain your practice.
FAQs
1. How long does it take to see the benefits of mindfulness practice?
Experiencing the benefits of mindfulness practice can vary for each individual. Some people may notice improvements in their mental well-being, focus, and stress levels within a few weeks, while others may take several months to notice significant changes. Consistency and dedication to your practice are key factors in determining how quickly you'll see results.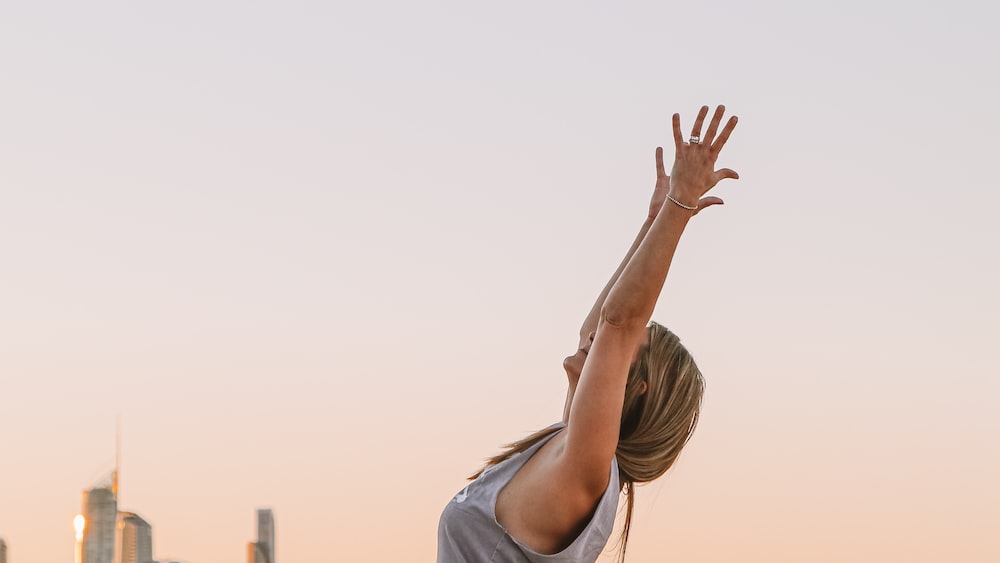 2. Can mindfulness be practiced by children and teenagers?
Absolutely! Mindfulness can be practiced by children and teenagers, and it has been shown to have numerous benefits for their emotional and cognitive development. Introducing mindfulness practices at a young age can help to improve focus, emotional regulation, and resilience, setting the foundation for a healthy and balanced life.
3. Is mindfulness compatible with religious beliefs?
Yes, mindfulness is compatible with various religious beliefs. While mindfulness has its roots in Buddhist meditation practices, it is a secular practice that can be adapted to suit different spiritual traditions. Many people find that practicing mindfulness enhances their spiritual life by promoting a deeper sense of presence, compassion, and self-awareness.
4. What is the difference between mindfulness and meditation?
While the terms mindfulness and meditation are often used interchangeably, they refer to different practices. Mindfulness is the practice of cultivating non-judgmental awareness of the present moment, while meditation is a broader term that encompasses various techniques and practices, including mindfulness, aimed at training the mind and cultivating specific mental qualities.
Conclusion
Mindfulness is a powerful practice that can significantly improve your mental well-being, focus, and emotional intelligence. By exploring different mindfulness practices and finding a qualified teacher, you can embark on a transformative journey towards greater self-awareness and inner peace. Remember, consistency and dedication are crucial to reaping the full benefits of mindfulness. So go ahead, take the first step, and embrace the art of being present in your daily life.
I wish you the best! Fabian.
Share with your Friends: