What Is Mindfulness For Kids? Learn The Basics Now!
Welcome! In today's fast-paced world, it's more important than ever to equip our children with the tools they need to navigate the challenges of life. Mindfulness is a powerful practice that can help kids develop essential skills for mental and emotional well-being. But what exactly is mindfulness, and how can we teach it to our children? In this article, we'll explore the basics of mindfulness for kids, discuss its many benefits, and share some practical tips and resources to help you introduce mindfulness to the little ones in your life.
Whether you're a parent, teacher, or just someone interested in helping children grow and thrive, this guide is the perfect starting point. So, let's dive in and discover the wonderful world of mindfulness for kids!
What is Mindfulness?
Mindfulness is the practice of paying attention to the present moment in a non-judgmental manner. It involves developing an awareness of our thoughts, emotions, and physical sensations, as well as the world around us. When we practice mindfulness, we cultivate a sense of presence, acceptance, and compassion – qualities that can help us navigate the ups and downs of life with greater ease and resilience.
Defining Mindfulness for Kids
When it comes to introducing mindfulness to kids, it's essential to break down the concept in a way that's easy for them to understand and engage with. In simple terms, mindfulness for children is about helping them become more aware of their thoughts, feelings, and experiences in the present moment. By teaching kids to pay attention to their inner and outer worlds without judgment, we empower them to develop a greater sense of self-awareness, emotional intelligence, and resilience.
Children are naturally curious and open to new experiences, making them excellent candidates for mindfulness practice. With the right guidance and support, kids can learn to embrace mindfulness as a valuable life skill that will serve them well throughout their lives.
Mindfulness for children is about helping them become more aware of their thoughts, feelings, and experiences in the present moment, which empowers them to develop a greater sense of self-awareness, emotional intelligence, and resilience.
The Importance of Mindfulness in Childhood
The importance of mindfulness in childhood cannot be overstated. Research has shown that cultivating mindfulness during these formative years can have a profound impact on a child's overall well-being and development. By practicing mindfulness, children can learn to regulate their emotions, reduce stress, and improve their focus and concentration. These skills are not only crucial for their mental health but also for their academic success and social interactions.
Moreover, mindfulness can help children develop a strong foundation of self-awareness and self-compassion, enabling them to navigate the inevitable challenges and setbacks they will face in life. By fostering resilience and emotional intelligence, mindfulness can set kids up for long-term success and happiness.
Benefits of Practicing Mindfulness for Kids
There are numerous benefits of practicing mindfulness for kids, ranging from improved mental health to enhanced cognitive and social abilities. Let's explore some of the most notable advantages of incorporating mindfulness into a child's daily life.
Improved Focus and Concentration
One of the most significant benefits of mindfulness for children is its ability to boost focus and concentration. In today's world of constant distractions, it's easy for kids to lose focus and struggle with maintaining attention on tasks at hand. Mindfulness helps children develop the mental muscles needed to stay present and engaged, ultimately improving their ability to concentrate on schoolwork, extracurricular activities, and social interactions.
As kids learn to pay attention to their thoughts and bodily sensations, they become more adept at recognizing when their mind is wandering and redirecting their focus. This increased self-awareness can lead to better performance in school and other areas of life, setting the stage for a lifetime of success.
Enhanced Emotional Regulation
Another significant benefit of mindfulness for kids is its ability to improve emotional regulation. Children, like adults, experience a wide range of emotions – some positive and others challenging. By teaching kids to be mindful of their emotions, we help them develop the skills necessary to manage and express their feelings in healthy and constructive ways.
Through mindfulness, children learn to recognize their emotions, accept them without judgment, and respond appropriately. This increased emotional intelligence can lead to fewer outbursts, tantrums, and conflicts, making life more harmonious for both kids and the adults who care for them.
Reduced Stress and Anxiety
Stress and anxiety are common concerns for children in today's fast-paced world. Peer pressure, academic expectations, and busy schedules can all contribute to feelings of overwhelm and unease. Practicing mindfulness can help kids develop a sense of calm and resilience in the face of these challenges.
By learning to connect with their breath and focus on the present moment, children can better manage stress and anxiety, ultimately leading to greater emotional well-being and overall health. Regular mindfulness practice can also help kids develop a sense of self-compassion, allowing them to bounce back from setbacks and disappointments more easily.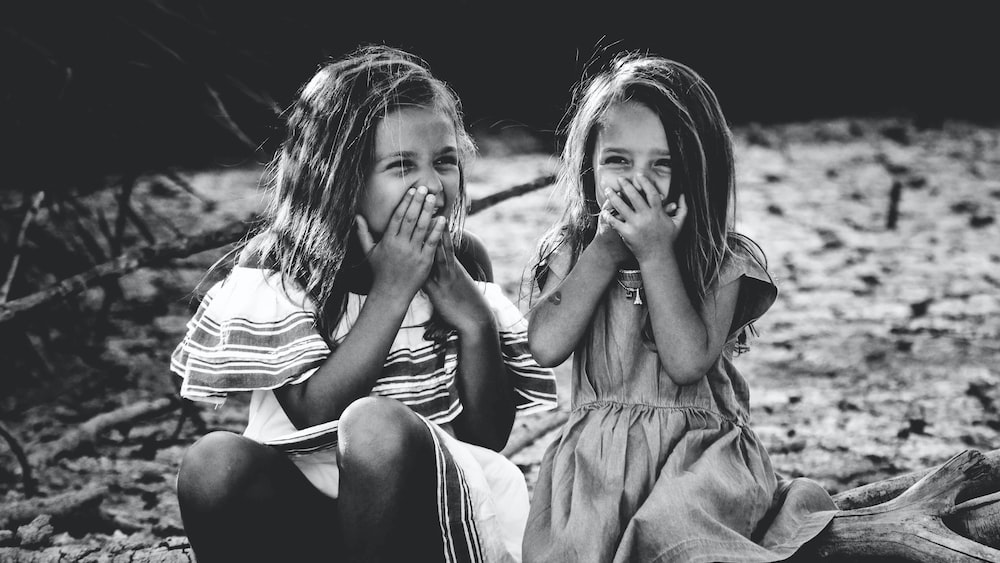 Better Social Skills and Empathy
Mindfulness has also been shown to improve social skills and empathy in children. By becoming more aware of their own emotions and experiences, kids develop a greater understanding of the feelings and perspectives of others. This increased emotional intelligence can help children navigate social situations with greater ease and foster stronger, more meaningful relationships with peers, family, and teachers.
In addition to improved empathy, mindfulness can also help kids develop better listening and communication skills, essential components of healthy social interactions. By learning to be present and attentive in conversations, children can forge deeper connections and navigate conflicts more effectively.
How to Teach Mindfulness to Kids
Teaching mindfulness to kids might seem like a daunting task, but it doesn't have to be. With a little creativity, patience, and persistence, you can help children develop a strong foundation of mindfulness that will serve them well throughout their lives.
Introducing the Concept of Mindfulness
Introducing mindfulness to kids is like opening a door to a world of self-awareness, emotional regulation, and self-esteem. But how do you explain such an abstract concept to young minds? You can start by using simple language that kids can easily understand. For example, you can describe mindfulness as "paying attention to your thoughts, feelings, and what's happening around you, without getting lost in them or judging them."
To help children grasp the idea, use metaphors and analogies they can relate to. An excellent example is comparing the mind to a snow globe. When the snow globe is shaken, there's a flurry of snowflakes that can make it difficult to see inside. But as the snowflakes settle, the view becomes clear again. Similarly, when our minds are full of thoughts and emotions, it can be hard to focus or see things clearly. Practicing mindfulness helps settle our "mind snowflakes," allowing us to better understand ourselves and the world around us.
Introducing mindfulness to kids is an effective way of promoting self-awareness, emotional regulation, and self-esteem by teaching them to pay attention to their thoughts and feelings without getting lost in them or judging them, and to view their mind as a snow globe that needs to settle down to gain clarity.
Making Mindfulness Kid-Friendly
Making mindfulness kid-friendly involves using activities and techniques that are age-appropriate, engaging, and enjoyable. Children learn best when they're having fun, so it's essential to incorporate playfulness and creativity into mindfulness exercises. You can also use storytelling, colorful visuals, and interactive games to capture their imagination and maintain their interest.
A great way to make mindfulness more appealing to kids is by relating it to their interests and everyday experiences. For example, if a child loves animals, you could teach them to breathe like a bunny or imagine they're a tree swaying in the wind. By making the practice relevant and fun, children will be more likely to engage in mindfulness and benefit from its transformative effects.
Incorporating Mindfulness into Daily Routines
Incorporating mindfulness into kids' daily routines can be as simple as setting aside a few minutes each day for focused breathing, eating, or other mindfulness activities. It's essential to be consistent and make mindfulness practice a regular part of your child's life. Here are some ideas to help you integrate mindfulness into everyday routines:
Morning routine: Start the day with a few mindful breaths or a brief meditation to set a positive tone for the day ahead.
Mealtime: Encourage your child to eat mindfully by focusing on the taste, texture, and aroma of their food, and expressing gratitude for the nourishment it provides.
Bedtime: End the day with a calming mindfulness exercise, such as a body scan or guided visualization, to promote relaxation and better sleep.
Mindfulness Activities and Exercises for Kids
Mindfulness activities and exercises for kids come in various forms, from breathing techniques to mindful listening and observation. These practices are designed to help children develop their mindfulness skills in a fun and engaging way. Let's explore some of these activities in detail.
Mindful Breathing Techniques
Mindful breathing is a foundational mindfulness practice that helps kids (and adults!) develop greater awareness of their breath and its connection to their emotions. Here are three simple breathing exercises for kids:
Belly breathing: Have your child lie down and place a small stuffed animal on their belly. Encourage them to breathe deeply so that the toy rises and falls with each breath. This activity helps kids focus on their breath and learn diaphragmatic breathing.
Counting breaths: Teach your child to breathe in slowly while counting to four and then exhale while counting to six. This technique helps to calm the mind and body.
Bubble breathing: Give your child a bubble wand and have them practice blowing bubbles using slow, deep breaths. This activity makes mindful breathing fun and engaging.
Mindful Listening and Observation
Mindful listening and observation activities encourage children to focus their attention on the present moment and develop their sensory awareness. Try these three exercises with your child:
Sound scavenger hunt: Go for a walk with your child and have them listen for different sounds, such as birds chirping, leaves rustling, or cars passing by. This activity helps to sharpen their listening skills and heighten their awareness of their surroundings.
Mindful observation: Set a timer for one minute and have your child choose an object to observe closely, noticing its shape, color, texture, and any other details. This practice helps kids develop their concentration and attention to detail.
Nature walks: Explore the outdoors with your child, encouraging them to use all their senses to experience their environment fully. This activity fosters mindfulness and a deeper appreciation for nature.
Gratitude and Appreciation Practices
Gratitude and appreciation practices help children cultivate positive emotions, strengthen social connections, and develop a more optimistic outlook on life. Here are two activities to try:
Gratitude jar: Create a gratitude jar with your child and encourage them to write down or draw something they're thankful for each day. At the end of the week or month, read the notes together and reflect on the positive moments in their lives.
Appreciation circle: Gather as a family or in a group setting and have each person share something they appreciate about another person in the group. This activity fosters gratitude, empathy, and social connection.
Guided Visualizations and Meditations
Guided visualizations and meditations are powerful mindfulness tools that can help children relax, focus their minds, and develop their imaginative abilities. Try these two activities with your child:
Peaceful place visualization: Guide your child through a visualization of their "happy place," a peaceful and soothing environment where they feel safe and relaxed. Encourage them to use their senses to fully experience their surroundings in their imagination.
Loving-kindness meditation: Teach your child to send positive thoughts and well-wishes to themselves, their loved ones, and even people they may have difficulty with. This meditation promotes compassion, empathy, and emotional well-being.
Guided visualizations and meditations are powerful mindfulness tools for children to relax, focus their minds, and develop their imaginative abilities.
Mindfulness Resources for Parents and Educators
There are many mindfulness resources available for parents and educators to support their efforts in teaching mindfulness to kids, from children's books on mindfulness to apps and media tools. By making use of these resources, you can create a rich and engaging mindfulness practice for the children in your life.
Children's Books on Mindfulness
Introducing mindfulness to children can be fun and engaging, especially when you've got the right resources. Children's books on mindfulness are a fantastic way to help kids understand the concept and practice. These books often include colorful illustrations, relatable stories, and simple explanations that resonate with young minds.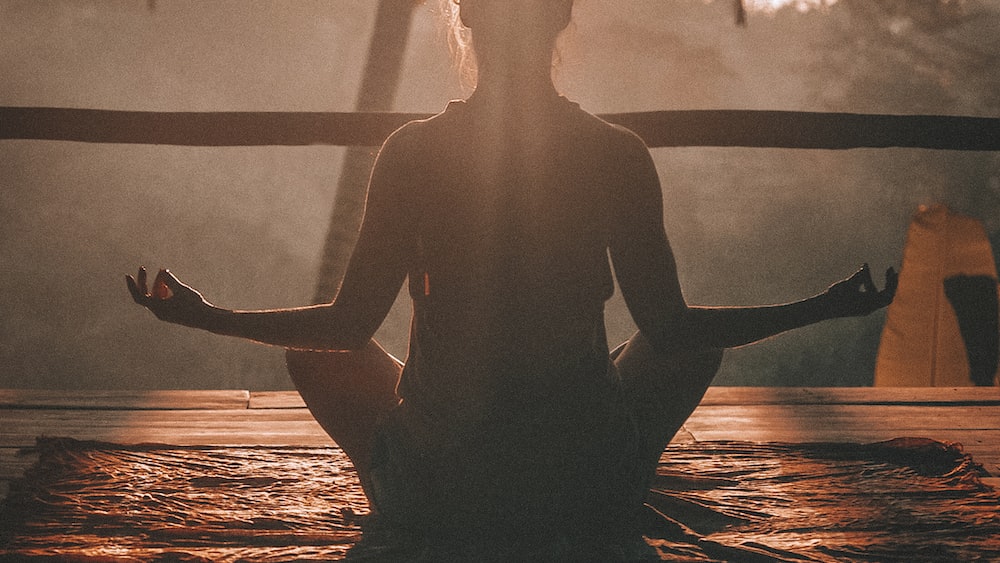 Some popular mindfulness books for kids include "Sitting Still Like a Frog" by Eline Snel, "I Am Peace: A Book of Mindfulness" by Susan Verde, and "Breathe Like a Bear" by Kira Willey. These books not only teach mindfulness techniques but also foster a love for reading and self-discovery.
Apps and Media for Kid's Mindfulness Practice
In today's digital age, there are numerous apps and media resources available to make mindfulness practice engaging for children. These tools often incorporate interactive elements, such as games, animations, and guided exercises, which can keep kids interested and motivated.
Some popular mindfulness apps for children include Headspace for Kids, Calm, and Stop, Breathe and Think Kids. These apps offer age-appropriate guided meditations, breathing exercises, and mindfulness activities tailored for children. Additionally, YouTube channels like Cosmic Kids Yoga and Mindful Schools offer free resources, such as videos that combine mindfulness with storytelling, movement, and creative expression.
Remember to monitor your child's screen time and ensure a balance between digital and offline mindfulness practices.
Tips for Encouraging Mindfulness at Home and in the Classroom
Fostering mindfulness in children requires consistency and a supportive environment. Here are some tips for encouraging mindfulness at home and in the classroom:
Lead by example: Children learn best by observing the adults around them. Practice mindfulness yourself and share your experiences with your child.
Create a dedicated mindful space: Designate a quiet and comfortable area for mindfulness practice, where children can feel relaxed and focused.
Integrate mindfulness into daily routines: Incorporate short mindfulness moments throughout the day, such as during transitions, mealtimes, or bedtime.
Use age-appropriate language and resources: Explain mindfulness concepts in terms that children can understand and relate to, using stories, games, and creative activities.
Encourage open communication: Invite children to share their thoughts, feelings, and experiences related to mindfulness practice. Validate their emotions and provide guidance when needed.
FAQs
1. At what age can children start practicing mindfulness?
Children can start practicing mindfulness as early as three or four years old. At this age, the focus should be on developing awareness of their body, breath, and emotions, using simple and engaging activities. As they grow older, mindfulness techniques can be adapted to suit their developmental needs and interests.
2. How can I make mindfulness fun and engaging for my child?
To make mindfulness fun and engaging for your child, incorporate creative and interactive elements into the practice. Use age-appropriate stories, games, and activities that capture their interest. You can also integrate mindfulness into their favorite hobbies, such as art, music, or sports, to help them connect with the practice more naturally.
3. How much time should my child spend on mindfulness activities each day?
The amount of time your child spends on mindfulness activities each day will depend on their age and interest level. For younger children, short and simple exercises lasting just a few minutes can be effective. As they grow older and more comfortable with mindfulness, they may naturally engage in longer practices. The key is to maintain consistency and create a positive, enjoyable experience.
4. Can mindfulness help with my child's academic performance?
Yes, mindfulness can help with your child's academic performance. Research has shown that practicing mindfulness can improve focus, concentration, emotional regulation, and resilience, which are all essential skills for academic success. By cultivating a mindful mindset, children can develop a stronger foundation for learning and personal growth.
Conclusion
Teaching mindfulness to children is a valuable investment in their overall well-being and development. By introducing the concept early in life, we can equip our kids with the tools they need to navigate the challenges and stressors of the modern world. With the right resources and a supportive environment, mindfulness practice can become an enjoyable and transformative part of their daily lives.
Remember, the key to success in teaching mindfulness to children lies in being patient, creative, and adaptable. As you embark on this journey, let your child's curiosity, enthusiasm, and unique perspective be your guide. In the end, you might just find that you've not only helped your child cultivate a mindful mind, but you've also enriched your own mindfulness practice as well. So, go ahead and explore the world of mindfulness for kids, and witness the incredible benefits unfold.
I wish you the best! Fabian.
Share with your Friends: