What Is The Main Purpose Of Mindfulness? Find Out Here!
Welcome to our blog post on the main purpose of mindfulness! In today's fast-paced and demanding world, it's easy to get caught up in the chaos and neglect our mental and emotional well-being. That's where mindfulness comes in.
Mindfulness is a practice that has gained immense popularity in recent years, offering individuals a powerful tool to navigate life's challenges with clarity and peace. In this article, we will explore the concept of mindfulness, its origin, and most importantly, its main purpose.
Whether you're new to mindfulness or already familiar with its benefits, this article will provide valuable insights and practical tips for incorporating mindfulness into your daily routine. So, let's dive in and discover the transformative power of mindfulness!
Understanding Mindfulness
Before delving into the main purpose of mindfulness, it's essential to have a clear understanding of what mindfulness actually is. Mindfulness can be defined as the practice of intentionally bringing one's attention to the present moment without judgment. It involves being fully aware of our thoughts, feelings, bodily sensations, and the environment around us.
By cultivating this non-judgmental awareness, mindfulness allows us to observe our experiences without getting caught up in them. It encourages us to be fully present in each moment, rather than dwelling on the past or worrying about the future. Mindfulness is not about emptying the mind or suppressing thoughts; instead, it's about observing our thoughts and emotions with curiosity and acceptance.
What is Mindfulness?
At its core, mindfulness is about paying attention and being fully present in the moment. It involves intentionally directing our awareness to the present experience, whether it's our breath, physical sensations, emotions, or thoughts. Mindfulness is not limited to formal meditation practices; it can be applied to any activity throughout the day.
From eating a meal to brushing our teeth, we can bring mindfulness to every aspect of our lives. By doing so, we cultivate a state of non-judgmental awareness that allows us to observe our thoughts and emotions without getting entangled in them. Mindfulness helps us break free from the autopilot mode and develop a deeper sense of connection with ourselves and the world around us.
Mindfulness is about intentionally directing our awareness to the present moment and can be applied to any activity, helping us develop a deeper sense of connection with ourselves and the world around us.
The Origin of Mindfulness
While mindfulness has gained popularity in recent years, its roots can be traced back thousands of years. The practice of mindfulness originated from ancient Buddhist traditions, where it was taught as a means of achieving enlightenment. The Buddha himself emphasized the importance of mindfulness in cultivating wisdom and compassion.
Over time, mindfulness practices spread to various cultures and were adapted into secular settings. In the 1970s, Dr. Jon Kabat-Zinn developed the Mindfulness-Based Stress Reduction (MBSR) program, which played a crucial role in bringing mindfulness to the mainstream. Since then, numerous scientific studies have been conducted, validating the effectiveness of mindfulness in promoting well-being and improving various aspects of mental and physical health.
The Main Purpose of Mindfulness
Now that we have a solid understanding of what mindfulness is, let's explore its main purpose. Mindfulness serves as a powerful tool for enhancing our overall well-being and navigating life's challenges with greater ease. The main purpose of mindfulness can be summarized in five key areas: enhancing emotional health, reducing stress and anxiety, improving sleep quality, boosting cognitive performance, and encouraging positive lifestyle changes.
Each of these areas contributes to our overall mental and physical well-being, allowing us to live a more fulfilling and balanced life. In the following sections, we will delve deeper into each of these purposes and explore how mindfulness can positively impact our lives. So, let's get started!
Encouraging Positive Lifestyle Changes
The power of mindfulness extends beyond your mind to impact the choices you make everyday. In other words, it's like a yoga-on-the-go, perfecting your mental postures rather than the physical ones. Mindfulness is that cool friend whose main mission, apart from being your go-to self-improvement guru, is to nudge you, ever so gently, towards healthier lifestyle habits.
And no, she's not one of those naggy types. She's more like that soft whisper — a 'mind whisperer', if you will — that hands you this newfound self-love wrapped in a package named "awareness". This awareness, like a torch in a dark room, illuminates areas where positive changes can be implanted.
Suddenly, you might find yourself swapping your cola for a herbal tea, or your hours spent binge-watching TV series for time invested in jogging or reading books. Note that these changes aren't thrust upon you, but you willingly make these alterations because mindfulness makes you aware of the vitality of these healthy habits for your existence.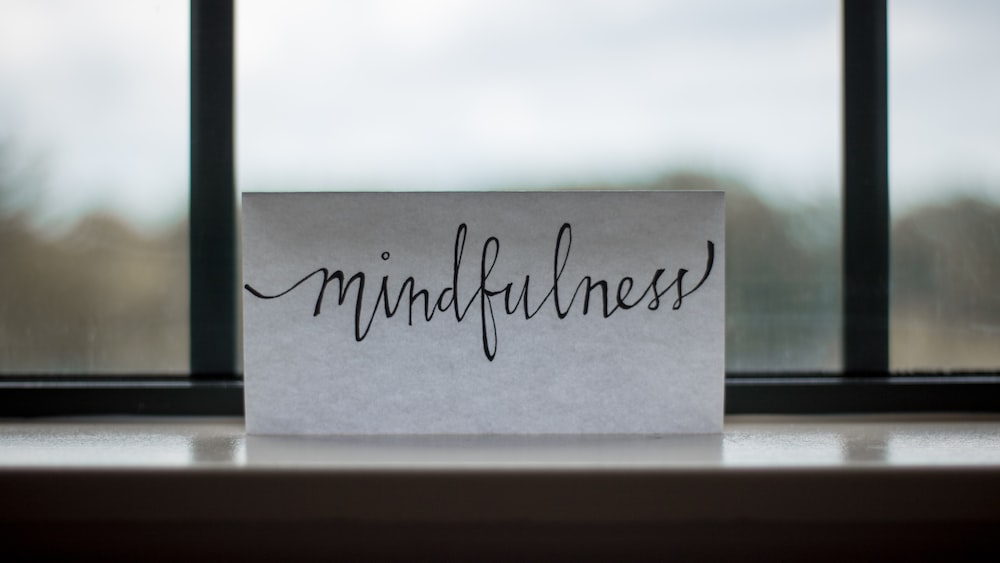 How to Practice Mindfulness
Get ready, folks! You're about to hop on the expressway to tranquility town. But beware, this is not your regular candyland journey. It's more like exploring the Amazon rainforest– exhilarating, enriching, yet challenging at the same time.
Mindfulness Techniques and Exercises
Mindfulness is an art that can be cultivated through continuous practice. But don't freak out thinking you've embarked on an uphill, tightrope walking expedition. Trust me, it's far less circus-like, and unless you're a mind acrobat, which is unlikely, there are a number of simple, doable exercises that can help you harvest the fruits of mindfulness.
One long-standing favorite is 'focused breathing'. This trick is so easy, it feels like cheating! All you need is to concentrate on your breathing — the rise and fall of your chest, the breath gushing in and out. And voila, mindfulness served hot!
Second on the list is the 'Body Scan'. This isn't some fancy airport security check but an exercise where you gradually move your attention through different parts of your body from head to toe. And no, you don't need to strip down. You could perform this fully clothed, although loosening your tie or taking off your high heels might make it more enjoyable.
Incorporating Mindfulness into Daily Life
I know you might be thinking, "Easier said than done." But hear me out, incorporating mindfulness into your everyday life can be as smooth as Magellan circumnavigating the globe – except here there's a guarantee you won't fall off the edge.
All it needs is being awake to the present, that's right. Literally, just smelling the roses. Or the coffee. Whichever you encounter first on your journey around your tiny ecosystem called 'life'.
The Science Behind Mindfulness
Put your lab coats on and get ready to meet the rockstar of mental health sciences – mindfulness! Recent research advancements have thrown a floodlight on some really fascinating and impactful benefits of mindfulness, both psychological and physiological. Strap your seat belts because we're diving deep into the brain's recesses.
The Psychological Impact of Mindfulness
Let's see what happens when mindfulness enters the field of our mind. It's kind of like being the coach of your own mental football team. You get to watch all the thoughts, the strikers and defenders, the erratic dance of dribbles and tackles.
Mindfulness trains us to not get swept away by rampant, negative thought patterns. The more you practice mindfulness, the more gold stars you earn in emotional stability and cognitive flexibility. But don't just take my word for it, a treasure trove of data supports this.
The Physiological Benefits of Mindfulness
Don't fret if you're not a brainy box because mindfulness spreads its healthy tentacles to the rest of your body as well. By practising mindfulness, your body becomes like that well-tuned vintage car that purrs beautifully with just the right amount of fuel and attention.
Mindfulness reduces physical stress markers, helping you keep your blood pressure in check. It's like having a built-in, non-invasive blood-pressure monitor. And if you have adequate expertise in this practice, even your heart starts to dance to a healthier rhythm.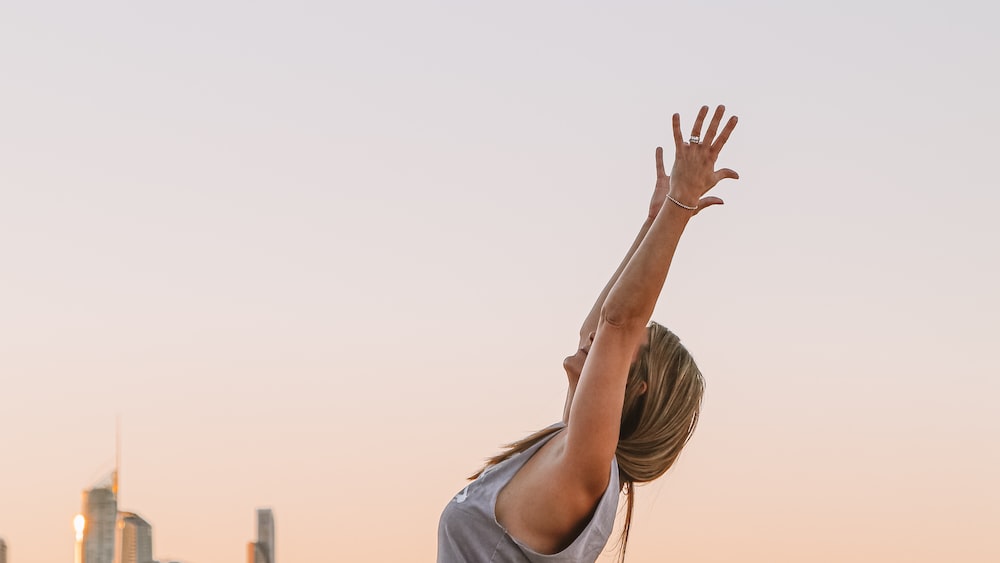 Three words: improved immune response. This is your secret weapon against seasonal viruses or any time you're surrounded by a symphony of sniffles and sneezes. If Mindfulness were an album, 'Boosted Immunity' would be the hit single that stays on the charts foreve
Common Misconceptions about Mindfulness
Just like every renowned character in history, mindfulness has its fair share of rumors and misconceptions swirling around. Let's embark on a myth-busting quest, and clean the dust off the mirror of understanding, shall we?
Clearing Up Misunderstandings
Look here, folks. Navigating through the labyrinth of mindfulness can feel a little like a cat chasing its tail, wouldn't you say? Mindfulness isn't some kind of witchcraft that allows you to float like a butterfly and get out of your mind. Deary me, no! It's not about transcending our earthly shackles to reach Nirvana.
Really, it's about becoming fully aware and immersed in our experiences. It's about non-judgmentally noting our thoughts, feelings and sensations, like an unbiased narrator telling our life's story. It's not about emptying our minds, but rather learning how to embrace everything inside our minds, without judgment.
Debunking Mindfulness Myths
Now let's tackle some of those fire-breathing dragons: the misconceptions people often have about mindfulness. Picture this – being mindful doesn't mean sitting cross-legged on a mountaintop whispering chants like some secret language only enlightened monks understand. That's as likely as a hamster turning the chaotic treadmill of your mind into an opera performance.
Indeed, you don't have to convert your house into a zen garden with Buddha statues and incense burning day in and day out. Mindfulness practice is versatile. It's your key to embrace your experiences in different circumstances, you can do it while washing the dishes, taking a walk, or even eating your favorite chocolate chip cookies.
In a nutshell, mindfulness is not about 'zoning out' or escaping reality. Instead, it's about 'zoning in' – fully engaging with what's happening right now, be it savory or sour, sweet or bitter, without clinging or resisting. Consider it a disco party inside your head where every emotion, thought and sensation is invited to boogie on down. Everybody's doing the mindfulness cha-cha!
Mindfulness is not about escaping reality, but rather fully engaging with what's happening right now, embracing all experiences without clinging or resisting.
FAQs
1. How long does it take to see the benefits of mindfulness?
Seeing the benefits of mindfulness isn't like ordering a two-day shipping package from Amazon. It depends on your commitment, your approach, and a dash of patience. Typically, practicing regularly for a few weeks can yield noticeable benefits. But remember: mindfulness is more of a marathon than a sprint!
2. Can mindfulness be harmful?
Mindfulness itself, my friend, isn't harmful. However, diving into it without a proper understanding or guidance, can be like tickling a sleeping dragon – you never know how it might react! If practiced incorrectly, it could potentially lead to increased anxiety or rumination. Hence, it's always ideal to learn it under the guidance of an experienced teacher.
3. How often should I practice mindfulness?
Ideally, you should practice mindfulness daily. It's like brushing your teeth: If you skip a day, you might not notice, but miss a week and you're in for a rude (and possibly smelly) awakening! However, consistency trumps duration. Better to practice a little every day than to cram in an hour once a week.
4. Can mindfulness help with mental health issues?
Mindfulness can help with mental health issues, yes, but it's not a magic wand. Common conditions like stress, anxiety, and depression can be positively affected by mindfulness techniques, lending a helping hand to conventional therapies. However, it should be used as a complementary approach and not as the sole treatment method.
Conclusion
To conclude, mindfulness is more than a trendy buzzword or exotic, out-of-reach practice. It's as attainable as your next breath, fit for anyone, anytime, anywhere. It's your personal escape room challenge, where the key is simply awareness. No expensive equipment, no secret mantras, and definitely no levitation involved.
So, whether you're as busy as a beaver building dams or as leisurely as a sloth on Sunday, mindfulness can weave itself into the fabric of your daily life. Remember: the aim isn't to quell the storm, but to learn how to surf the waves. And if you're thinking, "Hey, that's right up my alley!" – bingo! You've just unlocked the first door on your mindfulness marathon.
Yes, there may be bumps, potholes, and a flock of wild geese blocking the road along your mindfulness journey. But don't let this deter you. With persistence, patience and a pinch of playful curiosity, you'll find yourself whistling along to the beat of the moment, existing in harmony with whatever life tosses your way.
And finally, as we drop the curtain on this mindfulness show, remember: In the grand opera that is life, mindfulness allows us to stop merely humming along with the chorus. Instead, it invites us to become the soloist, striking a harmonious balance between our notes and the symphony playing around us. Isn't that swell?
I wish you the best! Fabian.
Share with your Friends: