10 Essential Entrepreneur Goals For Guaranteed Success
In the ever-evolving world of entrepreneurship, staying ahead demands passion and persistence. If you're hungry for success, setting clear goals is essential to keep yourself on track and motivated.
In this blog post, we'll explore 10 Entrepreneur Goals that can help propel you toward realizing your ambitions. From improving efficiency to embracing failure, these objectives will offer guidance as you navigate the road to success in business and beyond.
Key Takeaways
Successful entrepreneurs possess key traits such as adaptability, decisiveness, team building skills, excellent communication skills and a strong desire to achieve.
Developing SMART goals that are specific, measurable, achievable, relevant and time-bound is crucial for achieving success in business.
Prioritizing customer satisfaction by listening to feedback and providing exceptional experiences can help build a loyal client base and differentiate your brand from competitors.
Other important goals for entrepreneurs include fostering curiosity through structured experimentation, building a strong team with positive culture and embracing failure as opportunities for growth.
Characteristics And Essential Traits Of Successful Entrepreneurs
Successful entrepreneurs possess essential traits such as curiosity and structured experimentation, adaptability and decisiveness, team building skills with a positive mental attitude, excellent communication skills with a strong desire to achieve, resourcefulness and objectivity.
They have a clear vision with mission statement, solid business plan for their brand identity and company culture.
Curiosity is a key characteristic found in successful entrepreneurs.
Curiosity And Structured Experimentation
Curiosity is a key characteristic found in successful entrepreneurs. It drives us to question the world around us, identify problems or inefficiencies, and search for innovative solutions.
Structured experimentation involves methodically testing out new ideas and analyzing the results, allowing entrepreneurs to make data-driven decisions rather than rely on gut feelings alone.
This can help minimize risks when launching new products or exploring uncharted markets. For instance, if you're thinking about expanding your product line into a new niche market, start by conducting small-scale experiments such as targeted advertisements or offering samples to potential customers before fully committing resources.
Adaptability And Decisiveness
As an entrepreneur, being adaptable and decisive is crucial for success. The business world is constantly changing, and it's important to be able to pivot your plans and strategies when necessary.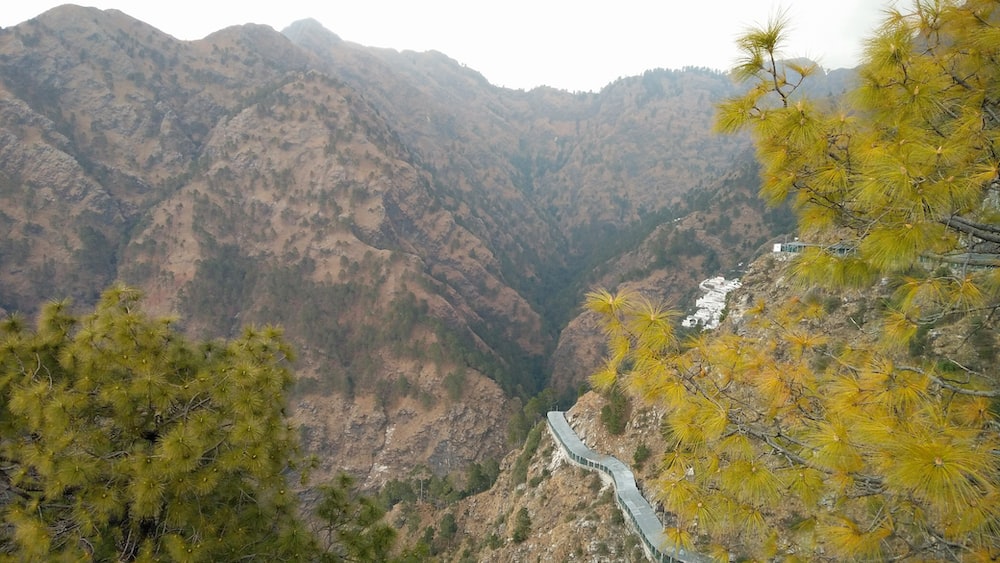 This requires a willingness to learn new skills and adapt to new situations as they arise.
For example, let's say you're launching a new product but unexpectedly face supply chain disruptions due to global events. Being adaptable means coming up with alternative solutions such as finding new suppliers or tweaking your production process.
Ultimately, successful entrepreneurs must balance being flexible while also being decisive in order to achieve their goals and stay competitive in the marketplace.
Team Building And Positive Mental Attitude
Building a strong team and maintaining a positive mental attitude are crucial for achieving success as an entrepreneur. Your team should consist of individuals who share your passion and vision, but also bring diverse skill sets to the table.
In addition to building a strong team, maintaining a positive mindset is key when facing challenges in entrepreneurship. It's important to focus on solutions rather than problems – this approach can lead to more innovative ideas that drive your business forward.
Stay motivated by celebrating small successes along the way, even if they seem insignificant at first.
Excellent Communication Skills And Strong Desire To Achieve
As an entrepreneur, having excellent communication skills and a strong desire to achieve can be the difference between success and failure.
Being able to effectively articulate your vision to investors, team members, customers, and other stakeholders is essential for gaining support and buy-in.
Moreover, a deep-seated desire to achieve is what drives entrepreneurs to push through obstacles and persist towards their goals. Entrepreneurs who are motivated by a sense of purpose tend to have better outcomes than those who are solely focused on financial gain.
For instance, Elon Musk's drive to make humanity interplanetary or Jeff Bezos' vision for Amazon as the "everything store" has been key factors in their massive success in entrepreneurship.
Resourcefulness And Objectivity
Resourcefulness and objectivity are vital characteristics for successful entrepreneurs. Resourcefulness involves the ability to find creative solutions to problems, even when resources are limited.
Objectivity requires entrepreneurs to make decisions based on facts and data rather than emotions or personal biases. For example, if a startup is struggling financially, a resourceful entrepreneur may seek out alternative funding sources or look for ways to reduce costs creatively.
In summary, being resourceful and objective can help entrepreneurs navigate the challenges of starting and growing a business successfully. It takes an entrepreneurial mindset that prioritizes making the most of limited resources while also staying grounded in objective data analysis when making important decisions.
Clear Vision And Mission Statement
Having a clear vision and mission statement is critical to achieving success as an entrepreneur. It helps provide a sense of direction, purpose, and clarity about what you want to achieve with your business.
For instance, if your business idea is to create a mobile app for fitness enthusiasts, your vision could be becoming the leading provider of fitness apps in the market. While your mission statement will outline how you intend on creating this app by developing user-friendly features and providing personalized workout plans for each user.
Solid Business Plan
If you want to achieve success in entrepreneurship, having a solid business plan is essential. A business plan helps you define your company's mission statement, target audience, and strategy for growth.
A well-crafted business plan can help attract investors and secure funding for your startup. It can also serve as a guide for making important decisions about hiring staff, marketing strategies, and managing finances.
Remember that creating a solid business plan requires careful consideration of various factors such as market trends, competition analysis, financial projections, risk assessments among other factors relevant to the industry or niche of operation.
As entrepreneurs, it's essential to have a clear brand identity and company culture.
Strong Brand Identity And Company Culture
As entrepreneurs, it's essential to have a clear brand identity and company culture. Your brand is what sets you apart from the competition and tells your customers who you are.
It's important to create a strong visual representation of your brand, including things like logos, color schemes, and imagery that align with your values and mission.
Building a solid company culture is also crucial for long-term success.
One example of a successful company culture comes from Zappos, an online shoe store known for its exceptional customer service. They prioritize building relationships with customers and offer perks like free shipping on orders both ways as well as outstanding employee benefits such as unlimited time off policies.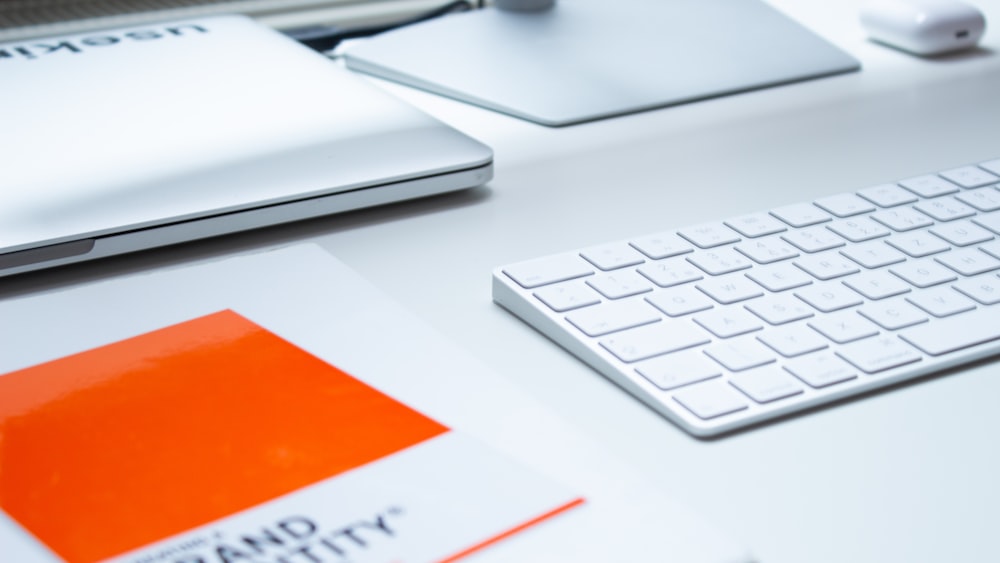 By prioritizing strong branding efforts along with building a positive company culture early on in the entrepreneurial journey can make all the difference when it comes to attracting loyal customers while keeping engaged employees motivated around mutual goals achieved through growth mindset shared by everyone working together.This way you achieve sustainable success over time amidst any industry challenges that may arise along the way.
Focus On Customer Satisfaction
As an entrepreneur, it's important to prioritize customer satisfaction in order to build a loyal client base and ultimately achieve business success.
By carefully listening and responding to the needs of your customers, you can improve your products or services, create a positive reputation for your brand, and differentiate yourself from competitors.
Take the time to gather feedback through surveys or social media monitoring, and consider implementing changes based on this input. You may also want to invest in personalized customer service training for yourself or team members in order to provide exceptional experiences that leave customers feeling valued.
SMART Goal Setting And Plan Development
As an entrepreneur, it's essential to set goals that are SMART – Specific, Measurable, Attainable, Relevant and Time-bound. This means you need to identify what you want to achieve specifically and make sure it's realistic and relevant to your business.
For example, if one of your goals is to increase sales by 20% within the next six months, this is a specific goal that is measurable because you can track progress over time.
It's attainable and relevant because it aligns with the growth strategy for your business in the short-term. And lastly, this goal has a timeline associated with it as well – six months.
Top 10 Entrepreneur Goals For Success
Here are the top 10 entrepreneur goals for success: achieve greater efficiency, build strong relationships, develop a sound business strategy, improve financial management skills, pursue passion and creativity, build professional communication skills, improve time management, build resilience and a growth mindset, seek mentorship and stay current with industry trends, prioritize productivity and embrace failure.
Achieving Greater Efficiency
One important goal for entrepreneurs looking to improve their business is achieving greater efficiency. This means finding ways to streamline processes, eliminate unnecessary tasks, and focus on the most impactful activities that will contribute to success.
To achieve greater efficiency, start by identifying areas of your business that could be streamlined or automated. For example, consider using software tools or outsourcing certain tasks to free up your time for more high-value activities.
You can also prioritize your daily tasks based on urgency and importance using techniques like the Eisenhower Matrix.
Building Strong Relationships
Building strong relationships is crucial for entrepreneurs seeking success. It's not just about attracting new customers, but also developing positive relationships with colleagues, mentors, and other people in your industry.
Networking events and social media platforms are great ways to connect with others who share your interests or are in the same field as you. However, it's important to focus on building genuine relationships rather than just trying to make a quick sale or get attention.
As an entrepreneur, creating meaningful connections takes time and effort.
Developing A Sound Business Strategy
When it comes to entrepreneurship, developing a sound business strategy is essential. A thorough and well-planned strategy can help guide your business towards success.
It's important to take the time to research your market, understand your competition, and identify your unique selling proposition (USP).
A strong business strategy should also include setting achievable goals for your business. These goals need to be specific, measurable, attainable, relevant and time-bound (SMART).
A defined plan of action will keep you focused on what needs to be done each day as well as long-term objectives.
Improving Financial Management Skills
Improving financial management skills is a crucial goal for any entrepreneur. It's vital to have a good understanding of your business finances to make informed decisions and steer your company towards success.
One way to improve your financial management skills is by seeking out resources like online courses or hiring an accountant or bookkeeper who can guide you through the process.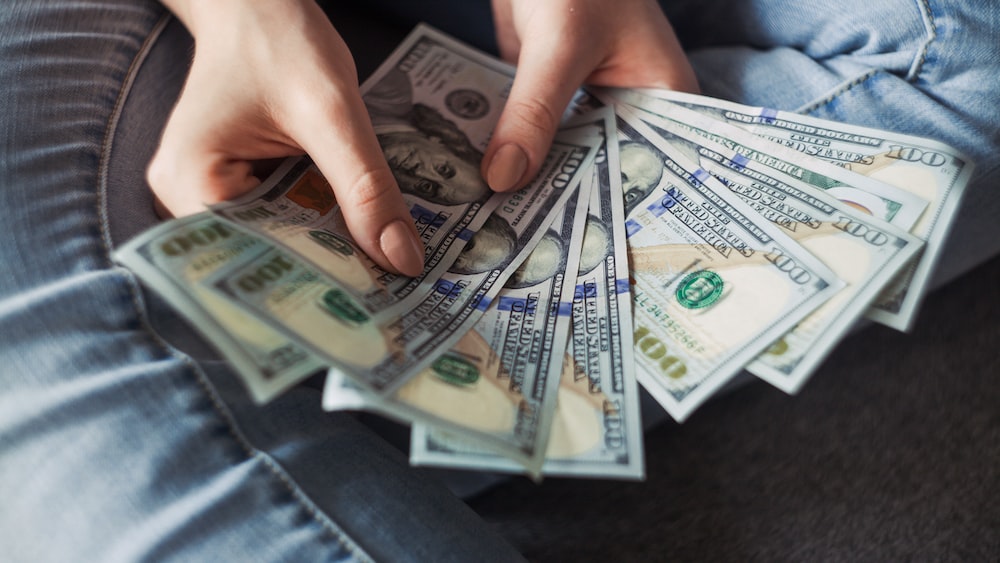 By doing this, you'll not only develop the necessary knowledge but also gain valuable insights into best practices within the industry. Additionally, set specific financial goals that align with your overall business objectives – for example, reducing debt or increasing revenue – and track progress regularly.
Passion gives entrepreneurs the energy and drive they need to push through setbacks, find innovative solutions, and create something truly unique.
Pursuing Passion And Creativity
When pursuing entrepreneurship, it's crucial to stay true to your passions and creativity.
Passion gives entrepreneurs the energy and drive they need to push through setbacks, find innovative solutions, and create something truly unique. Whether it's a product or service that aligns with their values or an idea that excites them, entrepreneurs who pursue their passions are more likely to succeed in the long run.
Additionally, incorporating creativity into every aspect of the business is integral for differentiation in today's marketplace.
Overall passion should not only direct decision-making processes on how best build businesses around things we love doing – but actively nurturing creativity fosters fresh perspectives on approaching competition head-on – all opening up new pathways by which we can reach customers even amidst increased market saturation!
Building Professional Communication Skills
One important goal for entrepreneurs looking to achieve success is building professional communication skills. Effective communication is key when it comes to networking, pitching ideas, and managing a team.
To improve your communication skills, consider joining a public speaking group or taking a course on effective business writing. Practice presenting your ideas in front of peers or mentors and don't be afraid to ask for feedback.
Remember that strong communication skills also involve nonverbal cues such as body language and tone of voice. Pay attention to how you come across in these areas and make necessary adjustments.
Improving Time Management
Improving time management is one of the key goals that entrepreneurs need to focus on. With limited hours in a day, it's important to maximize your time and productivity to achieve success.
One effective way to manage your time better is by creating a schedule or routine that outlines what you want to accomplish each day, week, or month.
Managing email and social media can also be a significant distraction from important tasks. To avoid getting sidetracked, set specific times during the day for checking emails and responding to social media messages.
Additionally, consider delegating some responsibilities or outsourcing tasks that take up too much time but are not directly related to growing your business.
Building Resilience And A Growth Mindset
Building resilience and adopting a growth mindset are important traits for entrepreneurs who want to achieve success.
To build resilience, focus on developing your coping skills and taking care of yourself mentally and physically. Prioritize self-care activities like exercise, meditation, or spending time with loved ones to recharge your mental batteries.
A growth mindset means embracing failure as an opportunity to learn and grow. Instead of giving up in the face of adversity, look for ways to pivot your business strategy or incorporate feedback into your product development process.
Seeking Mentorship And Staying Current With Industry Trends
As an entrepreneur, seeking mentorship and staying current with industry trends is key to achieving success. Finding a mentor who has experience in your field can provide invaluable insights and guidance.
They can help you navigate challenges, avoid pitfalls, and make informed decisions. Additionally, it's important to stay up-to-date on the latest trends and developments within your industry.
One way to stay current is by attending conferences or networking events where experts gather to discuss best practices in your area of business. You can also read blogs or listen to podcasts from thought leaders in your field.
By keeping yourself informed of the latest advancements and breakthroughs, you will be better equipped to make strategic decisions for your company's growth and success.
One of the top entrepreneur goals for success is prioritizing productivity and embracing failure.
Prioritizing Productivity And Embracing Failure
One of the top entrepreneur goals for success is prioritizing productivity and embracing failure. To be productive, you need to set clear and achievable goals that align with your mission and vision statement.
Make sure your goals are specific, measurable, attainable, relevant, and time-bound (SMART). Also, develop a plan that outlines action steps required to achieve these milestones.
Embracing failure means recognizing it as an inevitable part of entrepreneurial journey towards success. Think of every setback as an opportunity to learn something new about yourself or the market's needs.
Failure pushes you out of your comfort zone and helps you grow both professionally and personally.
Tips For Overcoming Common Challenges
To overcome common challenges in entrepreneurship, it's important to manage limited resources and funding efficiently, navigate competition and market saturation with innovation, cope with burnout and stress through self-care practices, and deal with economic instability by being adaptable and prepared for change.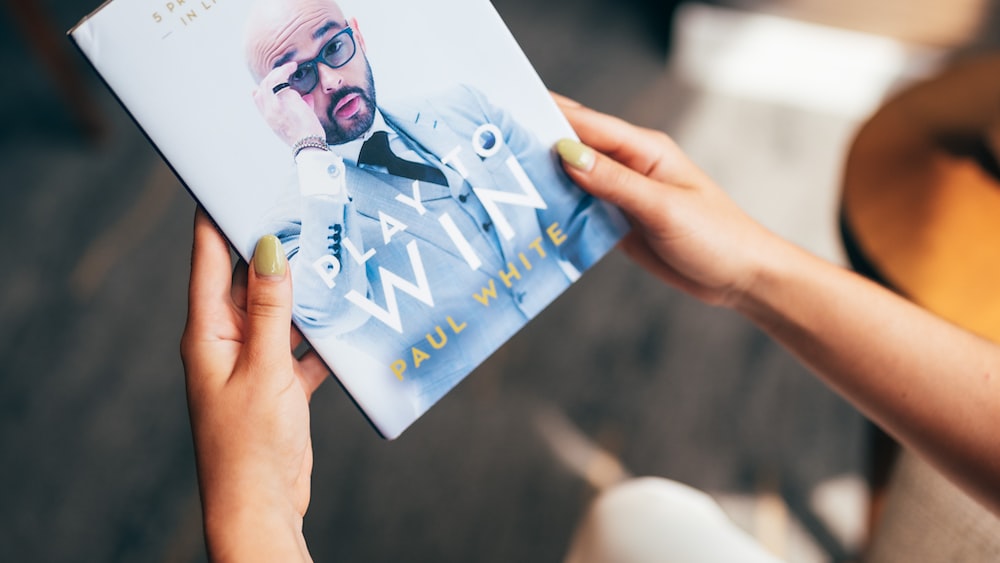 Managing Limited Resources And Funding
As an entrepreneur, managing limited resources and funding can often be a challenging task.
One way to manage limited resources is by prioritizing expenses. Tracking expenses over a given period helps in identifying areas where you could cut back or optimize spending.
Another crucial strategy is effective budget management. This requires setting realistic budgets that take into account both short-term and long-term goals.
Being financially disciplined boosts confidence amongst stakeholders which increase access to finance thereby making its efficient use possible.
In summary, with careful planning and effective management strategies such as tracking expenses, adopting alternative financing options like crowdfunding and venture capitalists coupled with sound budgeting techniques entrepreneurs can successfully overcome any resource constraints along their business journey towards achieving their set goals of success.
Navigating Competition And Market Saturation
As an entrepreneur, navigating competition and market saturation can be a daunting task. With so many businesses offering similar products or services, it's important to differentiate yourself from the crowd.
To do this, focus on your unique strengths and what sets you apart from the competition.
One example of a company that successfully navigated market saturation is Uber. Despite facing competition from established taxi companies and new ridesharing apps alike, Uber was able to establish themselves as the go-to choice for reliable transportation by focusing on their user-friendly app interface and exceptional driver screening process.
By identifying what made them different and emphasizing those strengths, they were able to stand out in a crowded marketplace.
Coping With Burnout And Stress
As an entrepreneur, it's common to experience burnout and stress. Long hours, constant pressure to perform, and the uncertainty of entrepreneurship can take a toll on your mental health.
To cope with burnout and stress, it's important to prioritize self-care.
In addition to self-care practices, seeking support from friends or family members can help alleviate some of the emotional burden that comes with running a business.
Remember that taking breaks is essential for avoiding burnout. Schedule time away from work regularly to recharge your batteries and come back refreshed.
Finally, don't forget that setbacks are inevitable in entrepreneurship- they aren't personal failures but opportunities for growth and learning.
Dealing With Economic Instability
As an entrepreneur, you know that economic instability can be a major challenge to achieving your business goals.
One of the best ways to handle economic instability is by managing your finances effectively. Keeping track of cash flow and expenses will help you make better financial decisions during tough times.
Another way to deal with economic instability is through strategic planning. You can develop backup plans in case of financial difficulties or create cost-cutting measures that don't compromise on delivering quality products or services.
FAQs:
1. What are some common entrepreneur goals for success?
Some common entrepreneur goals for success include increasing revenue, expanding product/service offerings, developing a strong brand identity, improving customer satisfaction and loyalty, streamlining business operations to increase efficiency and scalability, cultivating a strong professional network and staying up-to-date on industry trends and emerging technologies.
2. How can goal-setting improve an entrepreneur's chances of success?
Goal-setting helps entrepreneurs break down larger objectives into smaller, actionable steps that can be accomplished in the short-term. By identifying key milestones along the way to achieving their bigger-picture vision, entrepreneurs are better equipped to stay focused on what matters most while measuring progress towards their desired outcomes over time.
3. Why is it important for entrepreneurs to regularly review and adjust their goals?
Regularly reviewing and adjusting goals enables entrepreneurs to adapt quickly as market conditions change or new opportunities arise – ensuring that they stay flexible enough to pivot when necessary without losing sight of long-term objectives in the process.
4. How can accountability help entrepreneurs achieve their goals more effectively?
Accountability partners can provide motivation and guidance throughout the goal-setting process while also holding entrepreneurs accountable for following through with commitments made along the way. Whether working with a coach or mentor or simply enlisting friends/family members as support systems during challenging times – having someone who cares about your success invested in your journey can be instrumental in helping you overcome obstacles along the path toward achieving your entrepreneurial dreams!
Conclusion
In conclusion, setting entrepreneur goals is crucial for achieving success in business. These goals should be SMART: specific, measurable, achievable, relevant, and time-bound.
Successful entrepreneurs possess key traits such as adaptability, decisiveness, team building skills, excellent communication skills and a strong desire to achieve.
Developing top 10 entrepreneur goals which include building strong relationships with customers and partners; pursuing passion and creativity; improving time management skills; seeking mentorship from successful entrepreneurs are just some of the ways that can help you achieve success in entrepreneurship.
Don't forget to overcome common challenges like managing limited resources or coping with economic instability by being resourceful and innovative.
I wish you the best! Fabian.
Share with your Friends: