11 Accountability Tips To Skyrocket Your Success
Hello, fellow self-improvement enthusiasts! Have you ever caught yourself promising to stick to a healthy diet, only to find yourself demolishing an entire bag of chips while binge-watching your favorite TV series two days later? Trust me; I've been there too. But worry not! As a noble and utterly self-made expert in the field of 'slipping up,' I have delved deep into the art of accountability and have unearthed some foolproof tips to share with you.
I can already hear you asking, "What magical tips could possibly help stop the routine sabotage?" Well! Pull up a chair, grab a green tea (or is it just me pretending to be healthy?), and let us embark on a journey to become the masters of our own actions. By the end of this piece, you will not only comprehend the profound importance of accountability but also learn 11 strategic accountability tips that will catapult you towards uncharted heights of success.
Sounds appealing, doesn't it? After all, who doesn't want to metamorphose into a dependable rock of reliability and steadfastness? So, without further ado, let's put on our metaphorical accountability armor and dive right in!
Understanding Accountability
Think about accountability as the big brother of responsibility. It shadows you, follows you around, constantly observing, nudging you towards the path of integrity and responsibility. And just like a persistent (yet loving) sibling, it's not always pleasant but is undeniably a crucial part of your journey to becoming a 'better you.'
What is Accountability?
When we say accountability, what does it really mean? It's not just a fancy word to add sparkle to your vocabulary, but a life-altering concept. In essence, accountability is the courage to face the music for your actions and decisions. It's apologetically owning up to your mistakes, brushing off the dust, and carrying forward with confidence and resilience.
But accountability goes beyond its simplistic definition. It's not just a noun in your handbook of self-improvement! It's a verb, a lifestyle, a commitment to staying true to your course, even when it requires rolling up your sleeves and getting knee-deep into the thick mud of consequences.
Accountability is not just a fancy word, but a life-altering concept that involves owning up to mistakes and staying committed to your path.
Importance of Accountability in Personal and Professional Life
Peeling back the layers, let's delve into the innate importance of accountability in various domains of our lives.
Naturally, we strive to chase after the glittering charms of success while hoping to avoid the stinging nettles of failure. Trust me on this; it takes more than just eye of the tiger ambition and resilience to trudge this path. Enter: the stalwart sentry of accountability.
In the labyrinth of personal life, accountability sharpens your moral compass. It's the invisible hand on your shoulder, pushing you to stay true to your commitments, be it tending to your health, nurturing relationships, or managing your financial plans.
When it comes to professional life, accountability ascends to a whole new dimension. It can mean the difference between a well-executed business strategy and an embarrassing fiasco. A culture of accountability encourages transparency, fosters trust, drives employee engagement, and ultimately, spurs organizational success.
On a closing note for this part, remember that accountability is the glue that ties commitment to success. It's the staunch promise you make to yourself to see things through, come what may.
11 Accountability Tips To Skyrocket Your Success
Now that we have a firm grip on accountability, it's time to put our knowledge into practice. Let's dive into our arsenal of handy-dandy tips to embark upon a successful accountability journey.
1. Define Clear Goals
To meet the sunrise of success, you first need to set a course! Flesh out your ambitions into distinct, tangible goals. Yes, saying, "I want to lose weight" or "I want to be more productive" sounds as appealing as a freshly-cut lemon, but such broad, undefined aspirations are a recipe for failure.
Break your objectives down into smaller, manageable chunks. Instead of setting a vague goal like "losing weight," opt for a specific target such as "lose 10 pounds in 2 months." Not only does it provide a sense of direction, but it also makes your objective more attainable.
Finally, remember to set SMART goals – Specific, Measurable, Achievable, Relevant, and Time-Bound. And no, that wasn't me trying to show off my Scrabble skills. SMART is a proven framework that increases the likelihood of reaching your goals significantly.
2. Start Small and Gradually Increase
Wading into the waters of accountability might seem intimidating at first, so start off small. Imagine learning how to swim. You won't dive into the deepest part of the pool right off the bat, would you?
Same principle applies here. Begin with manageable tasks and gradually up the ante. Attempting to overhaul your entire life in a day can be overwhelming, subsequently derailing your progress. Tip here: progress is built on small victories strung together over time.
3. Create a Consistent Schedule
Consistency is the faithful sidekick of accountability. Developing a schedule and sticking to it, as dull as it may sound, is a tried and tested way to ensure accountability.
Allocate specific time slots for your tasks. If you aim to read more books, dedicate 30 minutes each day strictly for reading. Promise yourself not to entertain any distractions during this block. This consistent schedule respects your time and helps build the discipline needed to stick to your objectives.
Just remember: a solid oak tree doesn't spring up overnight, it grows gradually over time. The same applies to your journey towards accountability and success.
4. Develop Self-Discipline
Oh, the perilous Siren's call of procrastination! We've all succumbed to its tempting allure, pushing tasks off to an elusive 'later.' Cue: the mighty power of self-discipline.
Self-discipline is the ability to control one's feelings and overcome one's weaknesses. It's an arduous trek uphill, but the view from the top is monumentally worth it. Start by prioritizing your tasks, battling procrastination, and resisting the urge to give in to distractions.
Remember, self-discipline isn't about limiting yourself or forcing strict regulations. It's about focusing on what you want to do rather than diving headfirst into a sea of things you need to do. It's about creating a life that you are proud of and shed your procrastinating ways.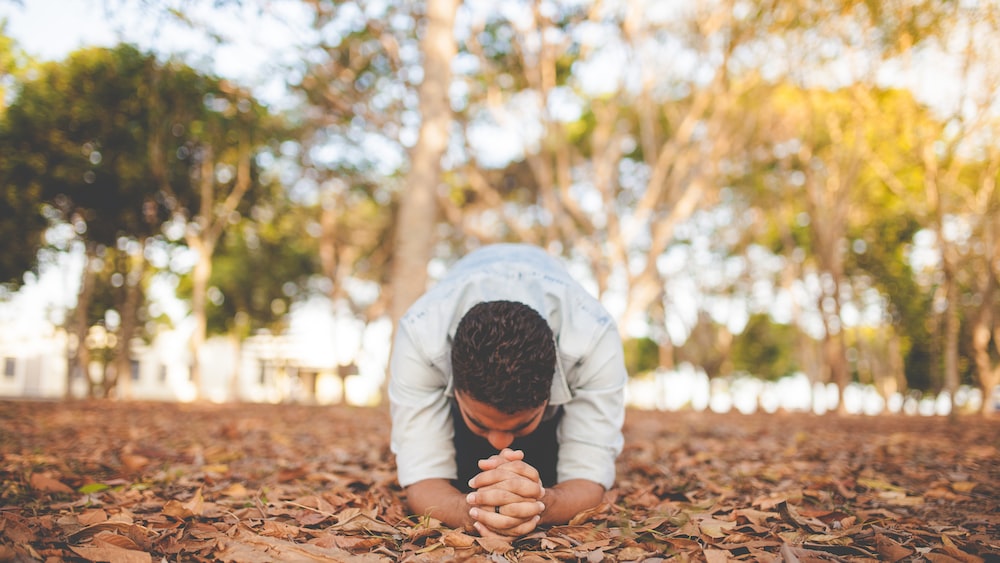 5. Utilize Tools and Resources
Technology is our friend, and when it comes to self-improvement, it's virtually a superhero. So why not strap on that digital cape and use these resources to your advantage? Just as a carpenter wouldn't build a house without nails, you should not aim for accountability without utilizing the best tools and resources available.
From habit-tracking applications on your phone to inspirational podcasts for your morning commute, every avenue of technology holds the potential to enhance your journey. Partnering with technology is like adding rocket fuel to your mission – ensuring your actions align with your goals.
Remember, it is not about clinging onto every latest tool like a tech junkie in a gadget store. Instead, it's about finding the right tools that fit snugly into your journey towards embracing accountability, almost as if they were custom-made for you. You'll find there's a kind of rhythm to it, a symphony of success.
Utilize technology to enhance your journey towards embracing accountability, finding the right tools that fit seamlessly into your personal growth and self-improvement goals.
6. Seek an Accountability Partner
You've heard of power couples, right? Well, an accountability partner is much the same, but with a shared focus on personal growth and mutual success. This is your go-to person for when you're climbing that steep mountain of self-improvement, and you need that one push that can make a world of difference.
An accountability partner is like a human mirror, reflecting your actions and goals, and helping you stay glued to your commitments. They help elevate you when you're on fire, and they provide a compassionate nudge when your enthusiasm begins to wobble – like a unicycle with a flat tire.
Being accountable to someone else can really rev up your performance. You see, it's easy to let yourself down but letting someone else down? That's a whole new level of motivation, my friend.
7. Regularly Review Your Progress
Imagine setting off on a long road trip without checking your path along the way. You might end up not in the quirky coastal town you planned for, but lost amidst a forest of confusion! Regularly checking your progress is like placing a series of breakpoints that keep you aligned with your destination.
What's more, these reviews directly reflect your actions and their outcomes, making you more attuned to your performance and the paths of progress, leading like breadcrumbs towards your goals. This is your time to self-analyze, troubleshoot, and course-correct as needed.
8. Be Open to Feedback
Feedback – the word itself can leave some quivering like a defective Jack-in-the-box. But, in reality, feedback is the torch that illuminates the dark corners of your potential. It reveals the unseen, providing insights into areas you may be overlooking.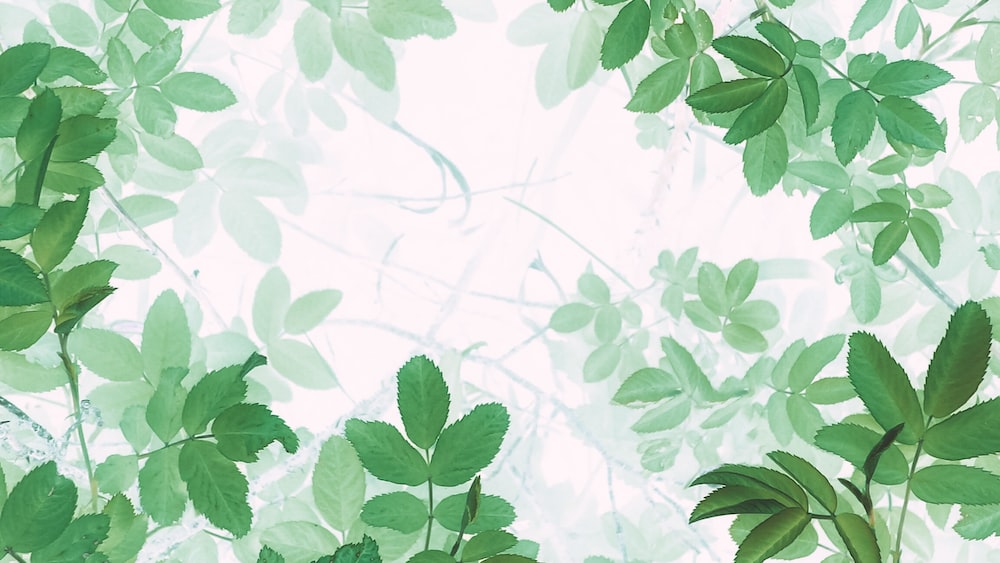 Yes, it can a bit like biting into a sour lemon, but as we know, the most refreshing drinks often have a little lemon squeezed into them. Welcome feedback, drink it in, and use it as a catalyst for continuous improvement.
9. Reward Your Achievements
Rewarding yourself is as crucial as your workouts. Remember how good you would feel as a child when you got a gold star for something well done? That feeling of accomplishment doesn't go away as adults; we just sometimes forget to celebrate it.
When you reward your achievements, no matter how small, you're reinforcing positive behavior, fostering more of that sweet sweet success. It strengthens your resolve as you pat yourself on the back and say, "Job well done!"
10. Be Flexible and Adaptable to Change
Change is inevitable. It's as inescapable as dad jokes at a family gathering, and just as likely to make you grow. Whether it's a change in circumstances, or a change in your targets, being flexible and adaptable to change is integral to success.
Being rigid is like being a stone statue in a river; eventually, the water wears you down. However, being flexible allows you to flow with the current, changing your course as necessary to meet your goals. Embrace change not as a disruption, but as an opportunity to learn, expand and grow.
Life is an improvisation, a spontaneous art performance. The script isn't set in stone, but is constantly being written and rewritten. So, keep your habit of flexibility sharp, and be ready to adapt as the curtain rises on each new scene in your life.
11. Be a Role Model of Accountability
Finally, be a role model, a beacon of accountability. When you lead by example, that's when your impact multiplies. And with this newfound accountability, you'll be surprised how contagious your actions can be.
Remember, your journey isn't just about you. As you advance towards your goals, you have the power to inspire others, to ignite a little spark of possibility in their worlds through your transformation. When they see you succeeding, advancing, and improving, they too will be motivated to embark on their own journey towards success.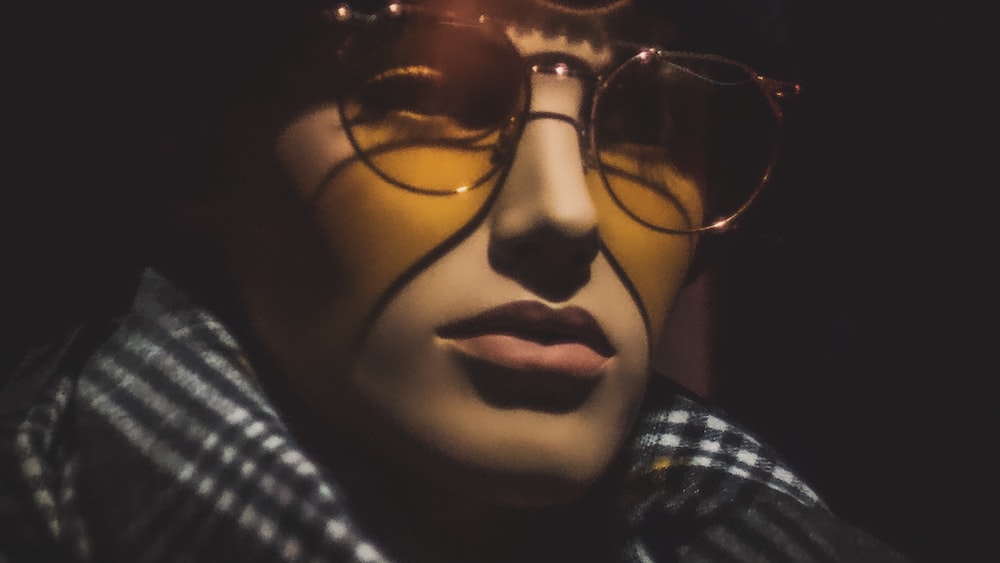 By being this living embodiment of accountability, you're not only propelling your life forward but also catalyzing a ripple effect of growth around you. That's a spectacular form of success, if you ask me.
Implementing Accountability in Different Areas
We've been talking a lot about accountability in a broad sense, haven't we? Now, let's delve deeper and look at how these principles of accountability can be implemented in specifics areas of your life – personal and professional. Remember, accountability isn't just a one-trick pony, but a magnificent steed that can gallop through all areas of your life, making every aspect more vibrant and effective. So, dear readers, are you ready to saddle up?
Accountability in Personal Life
Personal life – a realm where balance seems as elusive as a squirrel atop a soap-slicked seesaw, right? Well, consider self-accountability as that radiant, full moon, gently bringing your chaotic little world into alignment (Most of the time, anyway!). From the seemingly mundane tasks like house cleaning to the monumental ones such as personal fitness goals or learning a new language, being accountable means staying committed, even when our sofa-cushion castle seems more appealing than a zumba class.
Hemingway once wrote, "There is nothing noble in being superior to your fellow man; true nobility is being superior to your former self." Much like being your own superhero, self-accountability drives us to better ourselves each day, tugging us out of our comfort zones, reminding us that the power to shape our lives lies within our hands, not hanging down the mystical grapevine.
Being self-accountable in our personal lives means staying committed to our goals and pushing ourselves to improve each day, reminding us that we have the power to shape our own lives.
Accountability at Work
In the workplace, accountability plays an even more critical role. Picture yourself, if you would, on a pirate ship. There's a storm brewing at horizon, but your captain is a no-show. An unguided tango with the tempest? Or would you rather see them at the helm, navigating deftly through the raging seas? When you are accountable at work, you are that captain, weathered yet steadfast, holding the course no matter what.
Accountability in a professional setting isn't about placing blame or keeping tabs – that would be akin to setting sail without a compass (or a sense of humor). Rather, it serves as a reflective mirror, illustrating how our actions and decisions impact the broader team's goals. It's about standing tall and owning your role, weathering the storms, and sometimes, even enjoying the spray on your face.
Frequently Asked Questions (FAQs)
How can I improve my accountability?
Improving your accountability feels a bit like learning salsa – it's all about rhythm and practice. Start by setting clear, defined goals with realistic timelines. Develop a proactive mindset towards your responsibilities and weave in some self-discipline for that extra dash of spunk. Don't forget to celebrate your small victories – they matter just as much as the big ones.
What is the role of an accountability partner?
An accountability partner is that best friend giving you a reality-check when you're about to text an ex at 2 AM (figuratively speaking). Their role is to keep you focused on your goals, provide constructive feedback, and naturally, a dose of encouragement when the going gets tough (or when the Netflix binge threatens).
How does accountability contribute to success?
Accountability contributes to success by acting as a personal compass, guiding you steadily towards your goals. It instills discipline, reinforces commitment, and lends a healthy bit of realism to our aspirations. In essence, it is the secret sauce to your success burger.
What are some common challenges in maintaining accountability and how to overcome them?
A common challenge in maintaining accountability is that pesky little thing called procrastination. Its catchy tune can lead us astray from our goals. Overcoming this involves creating a well-structured routine, incorporating small, manageable tasks leading up to the bigger picture. A temptation to overpromise is another speed-bump – a solution here relies on understanding one's capacity and setting realistic expectations.
Conclusion
And there we are, mates, at the end of our journey through the seas of accountability. It's certainly not all sunshine and spray – sometimes it's more like a kraken wrestling contest – but then again, where's the fun without a little challenge?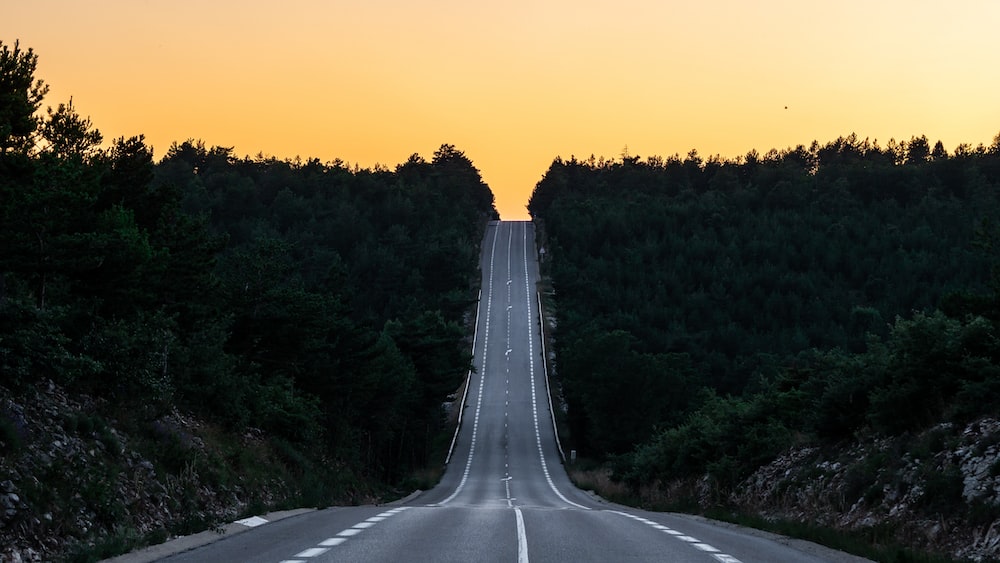 Embarking on this voyage of self-improvement requires a dash of wit, a bucketload of determination, and a sprinkling of humor. Be it in your personal life or the workplace, the aces of success are invariably the hands of accountability and as our exploration proves, they are definitively within your grasp.
Here's to you embracing a future brimming with growth, teeming with accomplishments and to the adventure that lies ahead. Cherish this journey, for it shapes you, my friend.
So, chin up, shoulders back – on to your next chapter of growth.
Fair winds,
Fabian
Share with your Friends: