Top 10 Project Manager Goals For Ultimate Success
In today's fast-paced business world, project managers play a crucial role in ensuring the successful completion of various projects. But how can they improve their performance and level up their game? This blog post is here to help with ten actionable project manager goals that lead to better productivity, communication, and overall results! From meeting deadlines to managing stakeholder expectations, we'll cover concrete examples and provide practical tips on achieving these goals.
Key Takeaways
Setting well – defined project management goals is crucial for success and provides direction and focus for the team.
Examples of project manager goals to improve performance include meeting deadlines, controlling budget, improving communication, managing stakeholder expectations, and expanding knowledge.
To achieve these goals effectively, use SMART goals by breaking them down into manageable steps, utilizing project management software/tools and regularly monitoring progress. Strive for continuous improvement by assessing what worked well and what could be improved for future projects.
Understanding Project Manager Goals
Goals play a crucial role in project management as they provide direction and focus, enabling the project manager and their team to achieve success.
Setting well-defined goals is crucial for successful project execution and completion.
The Role Of Goals In Project Management
In the realm of project management, setting well-defined goals plays a crucial role in ensuring the successful execution and completion of any project. Goals serve as the foundation for planning, organizing, and directing team members towards a common objective.
For example, imagine we're overseeing a software development project aimed at creating an innovative new app. Establishing specific goals like finalizing designs by a certain date or completing beta testing within three months will not only provide our team with tangible benchmarks to strive for but also allow us to measure progress along the way.
By consistently tracking these objectives and adjusting our approach when necessary, we pave the way for improved performance and ultimately achieve better results.
Types Of Project Management Goals
As a project manager looking to improve your performance, it's essential to set clear and achievable goals. Here are some types of project management goals you may consider: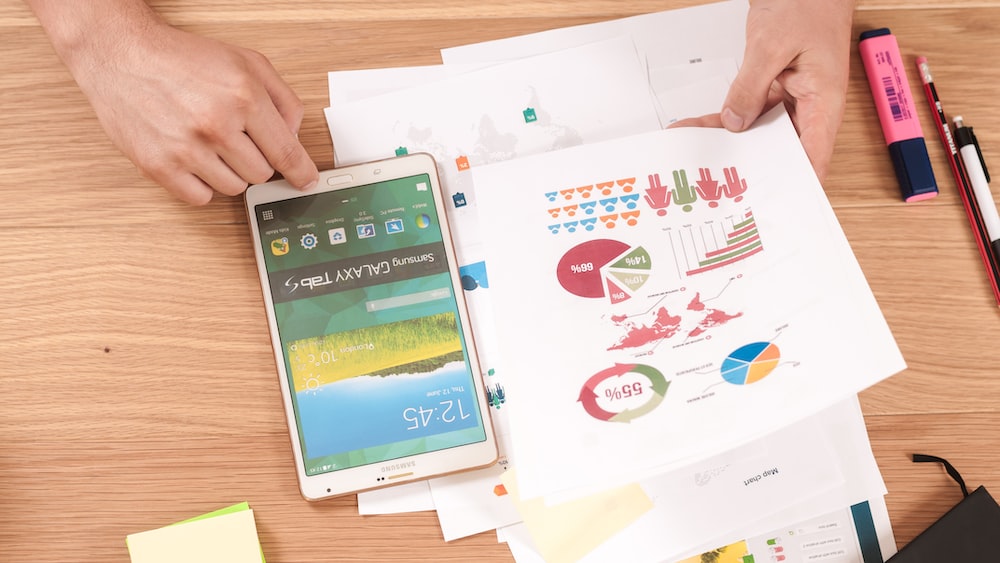 Scope Management Goals: These focus on ensuring that the deliverables of the project are defined and achieved within the set scope.
Time Management Goals: These aim at completing tasks and milestones within the set schedule or timeline.
Team Management Goals: These involve improving team productivity, collaboration, communication, and motivation for better outcomes.
Budget Planning Goals: These focus on allocating resources efficiently while keeping project costs under control.
Risk Management Goals: These aim at identifying, evaluating, and mitigating potential risks associated with the project.
Quality Assurance Goals: These involve ensuring that deliverables meet set standards in terms of quality.
Professional Development Goals: These targets improving your own leadership skills, knowledge in project management, and professional growth.
Setting these types of goals can help you measure your progress towards achieving both personal and professional development as a project manager.
Examples Of Project Manager Goals To Improve Performance
Some examples of project manager goals to improve performance include meeting deadlines and finishing projects on time, controlling the budget, improving team collaboration and communication, managing stakeholder expectations, and expanding project management knowledge.
Meeting Deadlines And Finishing Projects On Time
As a project manager, one of the most crucial goals is to meet deadlines and finish projects on time. Time management and sticking to schedules are not only essential for project success but also professional growth as a project manager.
It involves breaking down tasks into smaller achievable goals to ensure timely delivery of results.
To achieve this goal, it's important to prioritize tasks and allocate resources accordingly while ensuring that each task aligns with the overall objective. It's also vital not to overlook potential risks or scope creeps which may affect project timelines.
Controlling Project Budget
As a project manager, controlling the budget is one of the most crucial goals to improve performance. It involves monitoring all expenses and ensuring that they align with the allocated funds.
To achieve this goal, I prioritize drafting a detailed budget plan that highlights all expected expenses and identifies potential financial risks.
One example of this strategy in action was on a recent software development project where unexpected costs were eating into our budget. By promptly identifying these costs and adjusting how we utilized our resources, we managed to keep spending within the defined limit without compromising on quality or delay delivery time frames.
Improving Team Collaboration And Communication
As a project manager, one of my crucial goals is to improve team collaboration and communication. With effective collaboration and communication, I can increase productivity and ensure that the project runs smoothly.
By improving teamwork within my projects' scope of work through proper communications practices which allow us to share ideas promptly while respecting each other's opinions allows us to deliver quality results.
The importance of having every member understand their responsibility by communicating with others weekly or daily based on the urgency level equips everyone involved in making informed decisions about tasks assigned under them resulting in improved performance.
Managing Stakeholder Expectations
As a project manager, managing stakeholder expectations is essential for ensuring the success of any project. Stakeholders can be anyone affected by the outcome of your project – clients, customers, team members, or upper management.
It's important to keep everyone informed and on the same page throughout the project to avoid misunderstandings and delays.
To manage stakeholder expectations effectively, a project manager must establish open channels of communication with stakeholders from the beginning of the project. You should define who your stakeholders are early in the process so that you can identify their needs and concerns quickly.
This could include regular updates via email or face-to-face meetings to ensure transparency as well as checkpoints along the way where they can provide input or feedback.
Expanding Project Management Knowledge
Expanding your project management knowledge is a critical goal to improve your performance as a project manager. Keeping up with the latest trends, best practices, and methodologies in project management can help you achieve better results and streamline your processes.
To expand your project management knowledge, consider attending conferences or networking events where you can learn from other professionals in the field.
You can also take online courses or read industry publications to stay updated on the latest tools and techniques.
Tips And Strategies For Setting And Achieving SMART Goals
To achieve project management goals effectively, it is crucial to use SMART goals; this section provides tips and strategies for setting and achieving them, including breaking down goals into manageable steps, utilizing project management software, prioritizing tasks and delegating responsibilities, monitoring progress and adjusting goals as needed.
Breaking Down Goals Into Manageable Steps
As a project manager striving for improvement, breaking down goals into manageable steps can help ensure success. Here are some tips for achieving this:
Define the overall goal of the project and break it down into smaller objectives.
Create an action plan that outlines specific tasks needed to achieve each objective.
Set specific metrics or milestones to measure progress towards each objective.
Assign responsibilities to team members based on their strengths and skills.
Prioritize tasks based on urgency and importance.
Regularly review progress and adjust the action plan as needed to stay on track.
Celebrate small wins along the way to keep motivation high.
Take time to assess what worked well and what could be improved for future projects.
Use project management software or tools to track progress and collaborate with team members.
Communicate regularly with stakeholders about progress towards objectives and any changes in plans.
By breaking down your goals, you can create a clear roadmap for success that is easy to follow. This will help you stay on track, maintain productivity, and ultimately achieve greater success as a project manager.
Utilizing project management software is crucial for effective goal achievement.
Utilizing Project Management Software
As a project manager, utilizing project management software is crucial to achieving your goals effectively. With the help of these tools, you can streamline communication and collaboration among team members and closely monitor progress in real-time.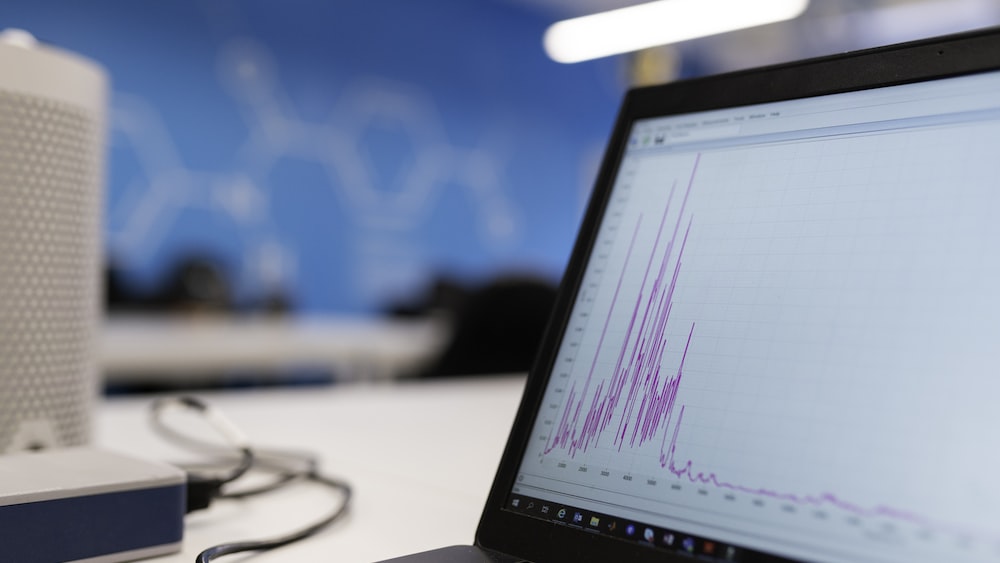 Moreover, you can integrate these tools with other apps such as Slack for instant messaging or Google Drive for file sharing. Utilizing such smart features assists managers in maintaining their timelines efficiently while keeping everyone on the same page.
Additionally, task assignments on some applications include getting notified about deadlines directly so that one can make sure no work goes past its deadline.
Prioritizing Tasks And Delegating Responsibilities
As a project manager, it's essential to prioritize tasks and delegate responsibilities effectively. This helps in keeping the team productive and working towards the project's objective. Here are some tips on how to do this:
Identify the most critical tasks and assign them first.
Delegate tasks based on team members' strengths and skills.
Make sure everyone knows what they're responsible for and their role in the project.
Set clear deadlines for each task delegation.
Monitor progress to ensure everyone is on track and meet regularly to discuss any problems or concerns.
Use tools such as project management software to keep track of who is responsible for each task and when it's due.
Be prepared to adjust schedules or delegations if necessary, based on unexpected circumstances or changing priorities.
Encourage team members to take ownership of their delegated tasks.
By prioritizing tasks and delegating responsibilities efficiently, you can ensure that your team stays focused, productive, and motivated. This can lead to better performance outcomes and increased success for both your team and the overall project.
Monitoring Progress And Adjusting Goals As Needed
As a project manager, monitoring progress is essential in ensuring that the set goals are being achieved. By continually measuring and analyzing performance metrics, you can identify areas where improvements need to be made and take corrective action.
For instance, if you notice that your team is not meeting deadlines or struggling with specific tasks as expected, it may be time to adjust your goals and plan accordingly.
This could mean reallocating resources or reorganizing tasks within the project scope.
Celebrating Successes And Learning From Failures
When it comes to setting and achieving project management goals, it's important to recognize both successes and failures.
As a project manager, celebrating success can be as simple as acknowledging individual contributions or hosting an end-of-project celebration. Learning from failure involves analyzing what went wrong during the project and identifying ways to improve in the future.
By recognizing successes and failures throughout a project, you not only build a stronger team but also set yourself up for continued growth and improvement in your career as a project manager.
FAQs:
1. What are some examples of project manager goals to improve performance?
Some examples include setting clear objectives and timelines, effectively communicating with team members and stakeholders, maximizing resources, ensuring quality control standards are met, and assessing risks regularly.
2. How can project managers improve their leadership skills?
To enhance leadership skills, project managers should focus on improving communication abilities, delegate tasks appropriately while staying involved in the process, create a positive working environment for their team members, inspire creativity among employees by encouraging new ideas or techniques that could be used for problem-solving scenarios.
3. What steps can project managers take to ensure projects remain profitable?
To ensure profitability of projects there are certain steps they can take such as identifying potential cost-saving opportunities throughout the planning and execution stages along with tracking metrics related to budgets and expenditures closely so any issues can be addressed promptly before getting out of hand.
4. How important is collaboration between teams in managing successful projects?
Collaboration between teams is crucial in managing a successful project; it allows for effective communication which builds trust amongst colleagues who may have different skill sets that complement each other's workstyles. By having clear lines of communication established at an early stage reduces confusion allowing for effective teamwork leading to timely delivery of expected results within budget constraints while maintaining quality standards throughout the production cycle.
Conclusion: The Importance Of Setting And Achieving Project Manager Goals For Improved Performance
In conclusion, setting and achieving project manager goals is crucial for improved performance. With the right mindset, tools, and strategies, you can stay on top of your projects and achieve success every time.
Whether it's sticking to deadlines or improving team collaboration, there are many different goals that can help you improve your skills as a project manager.
By utilizing SMART goals and incorporating innovative practices into your workflow, you'll be able to take control of every aspect of the project management process and achieve long-term success.
I wish you the best! Fabian.
Share with your Friends: