12 Winning Performance Management Goals For Success
In today's rapidly evolving business landscape, having a well-defined set of performance management goals is critical to achieving long-lasting success and growth.
Whether you're an entrepreneur or part of a larger organization, setting clear objectives allows you to unleash your full potential and drive improvements in every aspect of the enterprise.
In this blog post, we'll explore the top 12 performance management goals that can lead to impressive gains not only in revenue but also in employee satisfaction and overall productivity.
Key Takeaways
Setting clear performance management goals is crucial for achieving long–lasting success and growth in any organization.
Performance goals related to revenue growth, cost reduction, product or service quality improvement, on-time delivery, and customer satisfaction are important for business owners and managers to focus on.
Employee performance goals such as collaboration, professional development, soft skills enhancement, people management skills enhancements, among others can help foster talent development leading to a more productive workforce.
Defining SMART goals while considering self–management skills like accountability and time management helps optimize business outcomes. By tracking performance using key indicators (KPIs) and other methods like feedback through goal-setting strategies aid employees' overall performance metrics leading to uncommon business results.
Understanding The Significance Of Performance Management Goals
Effective performance management is vital for any organization seeking to improve its overall business results. It involves establishing, tracking, and measuring the success of goals that have been set by managers and employees alike.
By setting clear performance management goals, businesses can ensure that all team members are working towards common objectives.
One significant benefit of implementing well-defined performance management goals is their ability to drive positive change within an organization. For example, a company may determine that it needs to reduce costs in order to remain competitive in the market.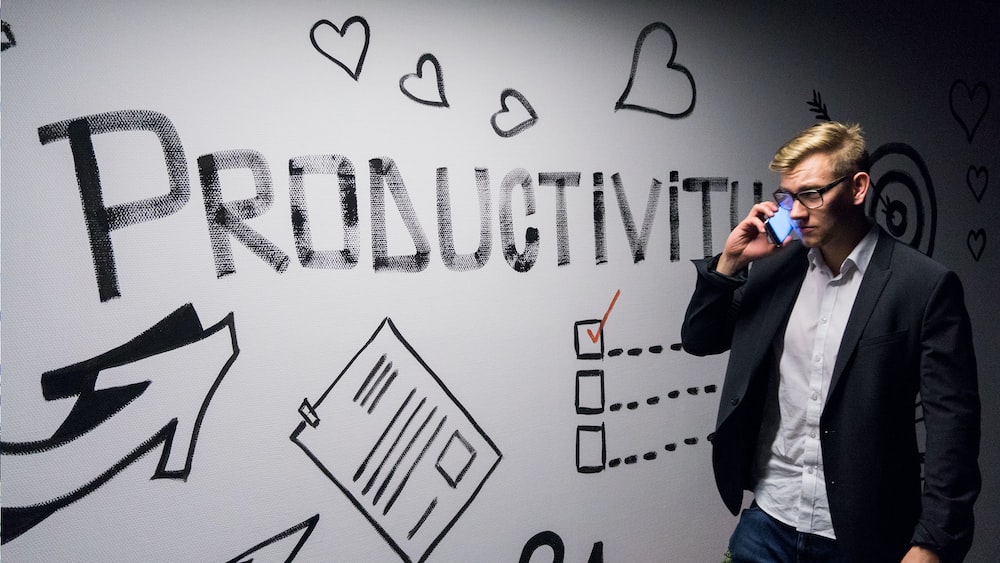 By formulating specific cost-reduction goals and communicating these targets with employees, each team member knows exactly what they must do in order to contribute towards achieving this objective.
Another important aspect of having clearly established performance management goals is the opportunity for professional development they provide both on an individual level as well as department-wide or even throughout the entire organization.
For instance, if a sales representative has been given a target grounded on boosting revenue growth for the quarter ahead but currently lacks strong negotiation tactics needed for closing deals successfully; identifying such skill gaps early enables people like him/her to work proactively at acquiring those missing abilities before launching into action – ultimately leading not only higher personal attainment but also better company outcomes overall which then naturally enhances everyone's morale likewise!
Business-Related Performance Goals For Managers
Managers play a vital role in achieving business success, and setting performance goals is one way to ensure progress towards the company's objectives; read on to discover five essential business-related performance goals that every manager should strive for.
Revenue growth is critical for business success.
Increase Revenue
To succeed in business, revenue growth is one of the most critical goals to set. An increase in sales and profits will keep your company moving forward. To achieve this goal, start by looking at your existing pricing strategy and determine whether it's fair compared to the value you offer customers.
Another way to boost revenue is through scalability; designing a system that expands as your company grows.
Moreover, businesses need to invest in improving their products and services continually. A great product with high-quality standards will lead consumers back for repeat purchases leading toward higher profits while keeping costs low with efficient operations management techniques.
Decrease Costs
As a business owner or manager, one of your performance goals should be to decrease costs. Reducing expenses helps increase profitability and improves overall business operations.
For instance, you may choose to switch to energy-efficient appliances and equipment to reduce utility bills or adopt telecommuting policies that minimize office space requirements while promoting employee flexibility.
By measuring the financial impact of each cost-reducing initiative against established key performance indicators (KPIs), organizations can implement a continuous improvement approach that maximizes savings while minimizing the risk of negative consequences.
Improve Product Or Service Quality
One of the most crucial performance management goals for businesses is to improve their product or service quality. A low-quality product or service can significantly impact customer satisfaction, resulting in decreased revenue and lost business opportunities.
Apart from quality control measures like testing and inspections, businesses can also collaborate with customers to understand their needs better. Regular feedback from clients helps identify areas of improvement while enabling businesses to tailor their products/services accordingly.
Moreover, investing in employee training programs that support skill enhancement and continuous learning can help create a culture of excellence within the organization.
Achieve Higher On-Time Delivery
As a business owner or manager, one of your top priorities is to ensure timely delivery of products and services to clients. On-time delivery can make or break your relationship with customers, making it essential to set performance goals that improve this aspect of your business.
By setting SMART goals related to on-time delivery, you can identify areas for improvement and measure progress effectively. For example, you could set a goal to increase the percentage of orders delivered on time by 20% in three months' time.
This would require you to review your processes, adjust schedules where necessary, and track progress regularly using key performance indicators (KPIs) such as order cycle time and lead times.
Increase Customer Satisfaction
One essential performance management goal for businesses to improve their results is to increase customer satisfaction. Happy customers are the lifeblood of any business, as they drive repeat sales and referrals.
To increase customer satisfaction, a business can take several steps such as improving its quality assurance process, investing in staff training programs to enhance service delivery skills, and creating effective communication channels with customers through social media platforms or email marketing campaigns.
By setting clear goals and objectives around customer satisfaction metrics such as net promoter score (NPS) and overall rating index (ORI), companies can track their success over time.
Employee Performance Goals And Objectives
Managers can also set performance goals for their employees to drive engagement and motivation, including collaboration goals, professional development goals, soft skills goals, people management goals, and problem-solving goals.
Collaboration Goals
We all know that teamwork is the backbone of any successful organization. Here are some collaboration goals you can set to improve your team's performance:
Foster mutual respect and trust among team members.
Encourage everyone to share ideas and opinions freely.
Create an open, non – judgmental environment where people feel safe to express themselves.
Assign tasks based on team members' strengths and areas of expertise.
Establish clear lines of communication, including regular meetings and check-ins.
Encourage active listening so that everyone feels heard and valued.
Establish ground rules for resolving conflicts constructively.
Celebrate successes as a team, rather than attributing them to individual contributors only.
Foster a sense of belonging by encouraging social events or activities outside of work.
Provide opportunities for skill-sharing and cross-training within the team.
Overall, setting collaboration goals can help teams work more effectively together, with better communication, improved efficiency, and greater engagement among team members.
Professional Development Goals
Investing in our professional development is crucial to achieving personal and career growth. Here are some professional development goals to consider:
Enhancing technical knowledge and skills in your field of expertise
Improving time management abilities to increase productivity
Developing effective communication and leadership skills
Building stronger relationships with clients, colleagues, and other stakeholders
Learning new software or programs to stay up-to-date with industry trends
Gaining experience in project management
Acquiring new certifications or licenses related to your job
Attending conferences, workshops, or training sessions for self-improvement
Improving critical thinking and problem–solving skills
Engaging in mentoring or coaching relationships with more experienced professionals
By setting these professional development goals, we can improve our performance at work and achieve greater success in our careers while developing valuable skills that will benefit us for years to come.
Developing soft skills can improve job performance, job satisfaction, and open up more opportunities for career advancement.
Soft Skills Goals
Developing soft skills is an important aspect of performance management. Here are some soft skills goals you can set for yourself:
Improve communication skills to better articulate ideas and thoughts.
Enhance interpersonal skills to build stronger relationships with colleagues and clients.
Boost emotional intelligence to identify and manage emotions in stressful situations.
Develop leadership qualities to inspire and influence others positively.
Increase adaptability to handle changes more effectively in the workplace.
Sharpen problem–solving skills to think critically and find creative solutions.
Improve time management abilities to prioritize tasks and increase productivity.
Enhance self–awareness to understand personal strengths and weaknesses, leading to continuous improvement.
Increase teamwork skills for better collaboration with colleagues on projects or tasks.
Learn conflict resolution strategies for dealing with difficult situations constructively.
Improving these soft skills can lead to improved job performance, increased job satisfaction, and greater opportunities for career advancement, according to research by LinkedIn Learning (2018).
People Management Goals
As someone interested in self-improvement, you should also focus on setting people management goals for yourself. Here are a few examples of what you could aim for:
Enhancing your communication skills to communicate more effectively with your team members.
Increasing your understanding of different personalities and learning how to work more harmoniously with diverse colleagues.
Developing conflict resolution skills to handle disagreements and disputes more productively within your team.
Improving delegation skills to ensure that appropriate tasks are assigned to the right team members.
Building trust and fostering positive relationships with team members by practicing active listening and empathy.
Encouraging employee career growth by identifying areas of interest or expertise that they can explore further.
Identifying and managing underperforming employees through constructive feedback, training, coaching or mentoring programs.
Creating a positive work environment in which the staff feels valued, respected and motivated to perform at their best.
Empowering employees by encouraging them to take ownership of their tasks, demonstrating trust in their abilities, and providing opportunities for growth and advancement.
Developing effective management strategies such as setting clear goals and objectives, tracking progress regularly, celebrating wins together, and implementing corrective actions when needed.
By focusing on these people management goals, you can further enhance your leadership skills while improving your business results over time.
Problem-Solving Goals
Problem-solving is an essential skill for personal and professional growth. Setting problem-solving goals can help you improve your critical thinking skills, decision-making abilities, and creativity. Here are some problem-solving goals to consider:
Identify the root cause of a problem before trying to solve it.
Develop a systematic approach to solving problems.
Improve your brainstorming skills and develop more creative solutions.
Learn to break down complex problems into smaller tasks for easier management.
Practice active listening to better understand others' perspectives and identify potential solutions.
Research best practices in your industry or field of expertise for problem–solving inspiration.
Learn new techniques for analyzing data and gathering relevant information.
Collaborate with others to find solutions that benefit everyone involved.
Take calculated risks when experimenting with new approaches to problem–solving.
Use feedback from past successes and failures to improve future decision–making.
By setting problem-solving goals, you can enhance your ability to resolve issues quickly, efficiently, and effectively, enabling personal and professional growth opportunities while contributing positively towards business performance objectives in the long run.
Top 12 Performance Management Goals For Improved Business Results
Discover the top 12 performance management goals for driving improved business results, including setting clear objectives, encouraging employee engagement, fostering talent development and skill enhancement, promoting innovation and creativity, emphasizing accountability and responsibility, ensuring safety and wellbeing, and more.
Setting Clear Goals And Objectives
In order to achieve optimal results in any business, it is essential to set clear and measurable performance goals. Performance goals should be specific, relevant, achievable, and time-bound (SMART).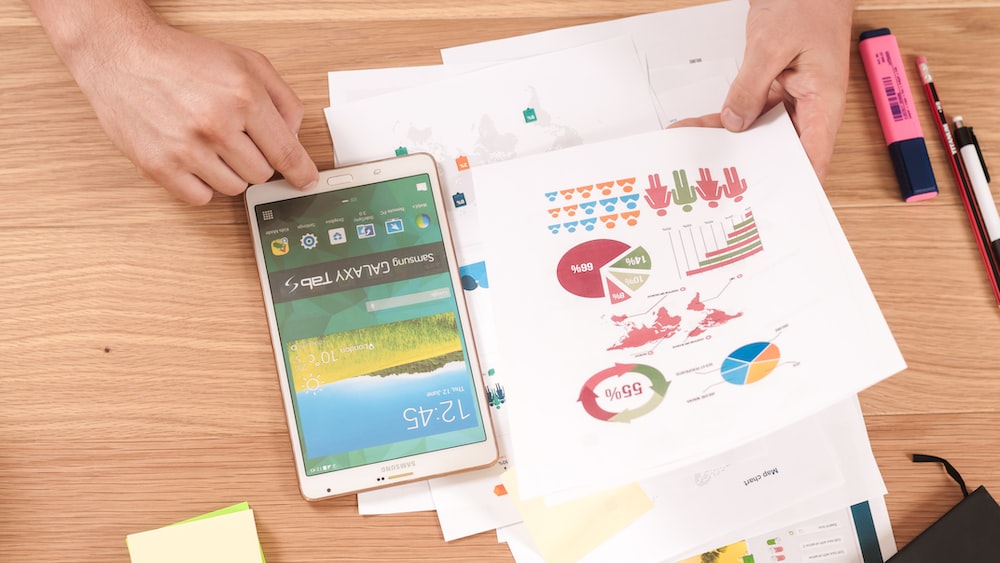 For example, if your goal is to increase revenue by 15% within the next quarter, you would need to break down the goal into smaller actionable steps like increasing sales teams output or improving customer engagement rates.
Setting clear deadlines for achieving these milestones ensures accountability and helps track progress towards achieving overall business objectives.
Encouraging Employee Engagement And Motivation
One of the most critical aspects of performance management is employee engagement and motivation. When employees feel motivated, they are more likely to perform at their best and contribute positively to business results.
You can encourage employee engagement by involving them in decision-making processes, giving them autonomy over their work, and communicating effectively with them. Recognizing their hard work through bonuses or other incentives can also go a long way in promoting employee motivation.
Additionally, creating a positive workplace environment by promoting teamwork and collaboration can help foster a sense of community within the company.
Fostering Talent Development And Skill Enhancement
One essential performance goal for improved business results is fostering talent development and skill enhancement. As a person interested in self-improvement and growth, you might know the importance of staying relevant in a constantly changing workplace.
Businesses need to invest in their employees by providing training programs, mentoring opportunities, or certification courses that allow them to expand their knowledge and stay up-to-date with industry trends.
For instance, an employee working at a tech company may attend workshops on coding languages like Java or Python to keep themselves updated with advancements. Another example could be participating in leadership training sessions conducted by the HR department that help employees hone their communication skills or time management techniques.
Effective Communication And Feedback
When it comes to improving business results through performance management goals, communication and feedback are essential. Effective communication involves clear and concise messaging that is easily understood by employees.
It means providing feedback on a regular basis, both positive and constructive, so employees know where they stand and how their work contributes to the company's overall success.
One example of effective communication is holding regular team meetings to discuss progress towards goals and identifying areas for improvement. Another example is providing timely feedback on specific tasks or projects with actionable steps for improvement.
Good communication also includes active listening skills, which can help managers identify any challenges or roadblocks employees may be facing in achieving their goals.
Continuous Learning And Improvement
As someone who is interested in personal growth, you'll understand the importance of continuous learning and improvement. This performance management goal centers on the idea that there is always room for progress and betterment.
For example, if your business struggles with staying up to date with evolving technology trends, a performance goal could be to provide regular training sessions to keep employees informed on new developments.
Alternatively, if it's identified that communication breakdowns are an issue within the company culture causing productivity issues; then setting this as a performance management goal will lead towards teamwork workshops and developing stronger collaboration strategies.
Managing time effectively enhances productivity and improves performance in business.
Time Management And Productivity Enhancement
Managing time effectively is key to enhancing productivity and achieving better results in business. As a self-improvement enthusiast, you can set goals that help you prioritize tasks, manage your schedule efficiently, and ultimately improve your performance at work.
For instance, organizing your daily activities into manageable chunks with specific timelines for each task helps you avoid procrastination and wasted time on unnecessary activities.
Additionally, taking breaks between these segments of work ensures consistent levels of energy throughout the day while preventing burnout.
Delivering Customer Service Excellence
As businesses strive to improve their performance, delivering customer service excellence is a critical component towards achieving success. Customer satisfaction should always be a top priority for any business, as it directly affects revenue growth and brand reputation.
To deliver excellent customer service, businesses need to focus on training employees to handle customer queries effectively and efficiently. This includes providing them with the necessary tools and knowledge to resolve issues quickly and professionally, increasing the likelihood of repeat business from satisfied customers.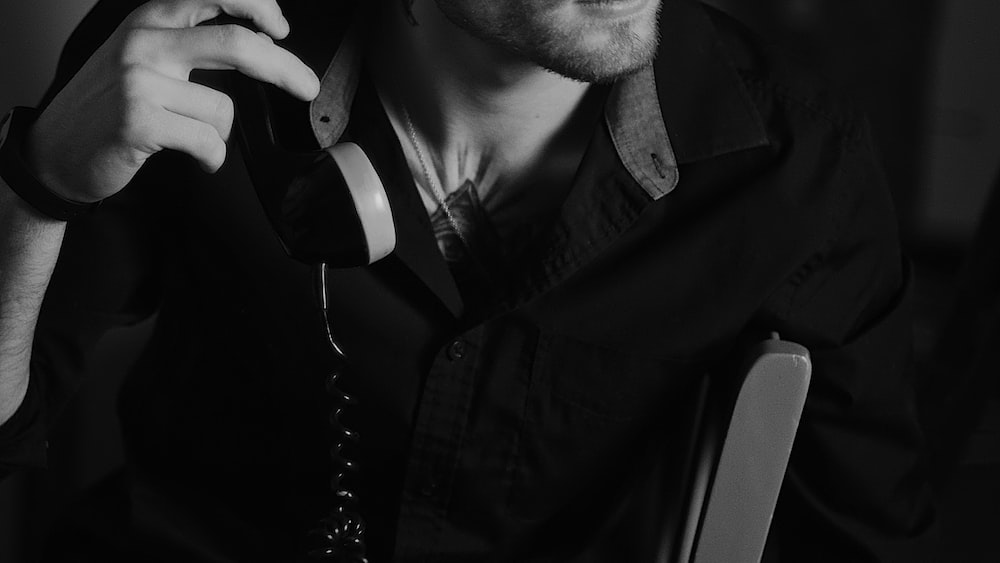 Alongside meeting customers' needs, creating an emotional connection with them through personalized interactions is essential in developing long-term relationships.
Promoting Collaboration And Teamwork
Promoting collaboration and teamwork is one of the most effective performance management goals for improved business results. By encouraging employees to work together toward a common goal, managers can greatly improve productivity and creativity within their teams.
Through regular team-building activities, collaborative projects, and ongoing performance evaluations, managers can help employees develop soft skills such as active listening and conflict resolution.
This not only strengthens individual relationships but also improves overall team dynamics resulting in better overall business outcomes.
Encouraging Innovation And Creativity
Encouraging innovation and creativity is one of the top 12 performance management goals for businesses looking to improve their results. Innovation is all about finding new ways of doing things or improving existing practices, while creativity involves generating new ideas and concepts.
Both are essential for driving business growth.
To encourage innovation, leaders should create an environment that encourages risk-taking and experimentation, where employees feel free to express themselves without fear of criticism.
For example, companies like Google offer their employees paid time off to work on personal projects, which can lead to innovative ideas that help grow the business in unexpected ways.
Similarly, encouraging creativity means providing opportunities for employees to brainstorm ideas together regularly and access training programs optimized toward developing creative thinking skills such as design thinking or mind mapping techniques.
Overall, fostering a culture that encourages innovation requires patience and persistence, but it's worth it if you want your business operations achieving uncommon feats through novel approaches leveraging new tools/ideas/techniques specific to its industry verticals, be it technology startups or brick-and-mortar stores willing to incorporate digital transformation strategies; ultimately elevating overall Business Performance through Improved Revenue Growth/Cost Reduction/Product Quality Improvement/Ontime Delivery/Customer Satisfaction metrics attainment".
Emphasizing Accountability And Responsibility
As a business looking to improve results, accountability and responsibility should be prioritized. This means ensuring there is clear ownership of tasks and projects, and that employees understand the impact their work has on the overall success of the organization.
One way to achieve this goal is through setting measurable performance objectives for each person in the company. These objectives can include targets related to revenue growth, customer satisfaction or product quality.
It's crucial that these goals are aligned with broader business goals so that everyone knows how their work contributes to overall success.
Ensuring Safety And Wellbeing
Another important performance management goal that businesses should prioritize is ensuring safety and wellbeing. This includes creating a safe working environment free of hazards and providing employees with adequate resources to maintain their physical and mental health.
To achieve this goal, managers must make sure that employees have access to the necessary resources to maintain their physical health. For example, they can offer gym memberships or organize wellness programs in the workplace.
Additionally, managers must also ensure that policies are in place to support employees' mental health needs, such as counseling services or flexible work arrangements when needed.
Promoting diversity and inclusivity is an essential aspect of our performance management goals.
Being Inclusive And Promoting Diversity
At our company, we strongly believe in promoting diversity and inclusivity as part of our performance management goals. This means actively seeking out individuals from different backgrounds and experiences to bring a variety of perspectives to the table.
To achieve this goal, we have implemented several initiatives such as unconscious bias training for all employees, partnering with organizations that support diversity in hiring practices, and creating employee resource groups.
It's important to note that promoting diversity doesn't just benefit the organization but also creates a more welcoming environment for everyone involved.
Defining SMART Goals For Better Results
Setting goals is essential for achieving success in any area of life. To ensure that your performance management goals are effective and lead to better results, it's important to make them SMART – specific, measurable, achievable, relevant, and time-bound. Here are some tips for defining SMART goals:
Be specific: Define what you want to achieve and why it matters. Use clear and concise language to describe your goal.
Make it measurable: Establish metrics that will allow you to track progress towards your goal. Set targets that are quantifiable so that progress can be tracked and measured.
Ensure it is achievable: Consider the resources available to you and set goals that are realistically attainable with those resources.
Relevant: Ensure the goal aligns with your overall business objectives or personal aspirations.
Time-bound: Define a reasonable timeframe for accomplishing the goal.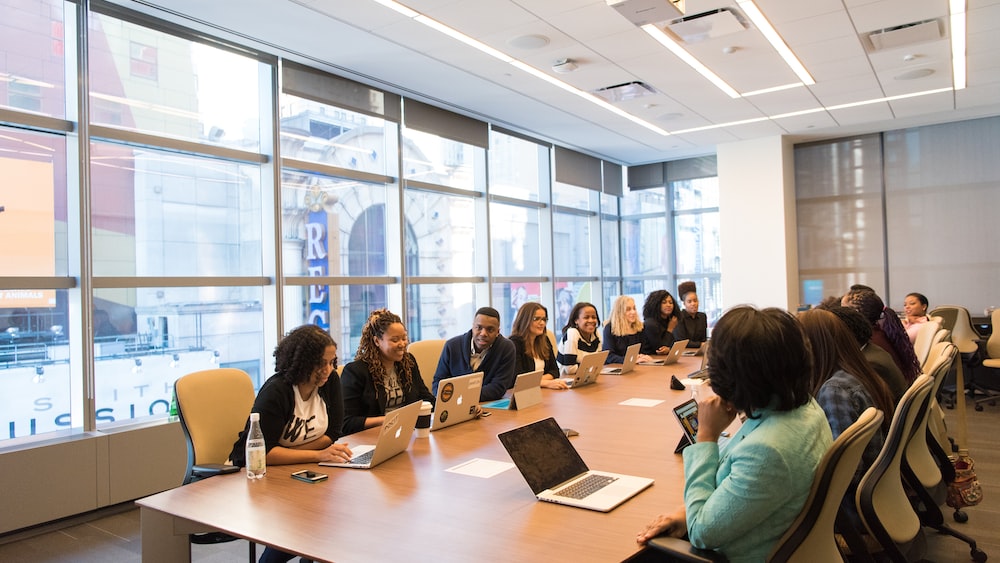 By setting SMART goals, you will have a clear roadmap for what you want to accomplish, how you will get there, and when you should see results. This approach also allows performance management processes such as evaluation and appraisal to focus on metrics-based assessment rather than subjective criteria.
Implementing Performance Management Goals In Your Business
Implementing performance management goals in your business can be challenging but it is essential for achieving greater success. Here are some tips to help you implement these goals effectively:
Start by identifying the most important performance metrics that relate to your business objectives.
Set specific and measurable performance goals that align with these metrics, and ensure that they are communicated clearly to your team.
Evaluate each employee's performance regularly using relevant data and feedback from managers.
Encourage employees to provide feedback on their own performance, as well as on the company's overall strategy and direction.
Provide training and professional development opportunities to help employees meet their performance goals.
Reward employees who achieve their goals, or who show significant improvement in areas where they were previously struggling.
Continually evaluate the effectiveness of your performance management process and adjust it as needed.
By implementing these tips, you will be able to establish a strong foundation for performance management that can help drive growth and success for your business.
FAQs:
1. What are some examples of performance management goals?
Some common examples of performance management goals include improving employee productivity, increasing customer satisfaction ratings, reducing employee turnover rates, and enhancing overall team communication and collaboration.
2. How can I measure the success of my performance management program?
Measuring the success of a performance management program typically involves tracking key metrics such as employee feedback scores, sales figures or revenue growth rates. Additionally, it can be helpful to conduct regular surveys or check-ins with employees to gather qualitative data on their experiences with the program.
3. What are some best practices for setting effective performance goals?
Effective performance goals should be specific, measurable and achievable within a reasonable timeframe while being aligned with company values and objectives. It is also important to involve employees in the goal-setting process so they feel invested in achieving them.
4. How can Performance Management contribute to business results?
A strong Performance Management program can help businesses improve productivity by aligning individual goals with those of the organization as well as identifying areas where additional training or support may be necessary for employees to perform at their best. Additionally, providing regular feedback helps foster a culture of continuous improvement which directly impacts business outcomes such as customer loyalty and retention rates while contributing towards improved profitability over time.
Conclusion
In conclusion, setting performance management goals is essential for achieving improved business results. Business owners and managers should understand the significance of these goals in driving revenue growth, cost reduction, product quality improvement, on-time delivery, and customer satisfaction.
By setting specific employee performance goals such as collaboration, professional development, soft skills enhancement, and problem-solving skills enhancement, among others, businesses can foster talent development and skill enhancements to build a productive workforce.
It's important to define SMART goals that are measurable and attainable while also considering self-management skills like accountability and time management. With performance tracking using key performance indicators (KPIs) and other methods, such as ongoing feedback systems through performance evaluation employing goal-setting strategies, employees can improve their overall performance metrics leading to uncommon business results.
I wish you the best! Fabian.
Share with your Friends: