10 Sample Goals For Employees: Boost Performance & Success
As a dedicated professional, you understand the power of setting goals to boost performance and success. Goals not only provide direction but also foster an environment where employees can thrive and contribute their best efforts.
In this blog post, we'll explore 10 sample goals designed to enhance employee performance while aligning with organizational objectives.
Moreover, we'll discuss how these targets drive personal growth and encourage effective team dynamics.
Key Takeaways
Setting SMART (Specific, Measurable, Achievable, Relevant and Time – bound) goals is crucial for enhancing employee performance and achieving organizational success.
Choosing the right goals such as improving time management skills, enhancing communication and collaboration skills, boosting productivity and output, mastering new technologies and developing strong leadership qualities can help employees become valuable assets to any team.
Effective strategies for setting employee goals include aligning them with organizational objectives, providing necessary resources for development, encouraging feedback from employees and making sure they are achievable within given timeframe.
The Importance Of Goal Setting For Employee Performance And Success
Goal setting is a critical component for driving employee performance and success in any organization. It serves as a foundation for shaping behaviors, increasing focus, motivation, and ultimately contributing to the company's overall growth.
By establishing clear and specific objectives, employees gain direction on how to align their efforts with the organization's strategic vision.
One notable outcome of goal setting is enhanced motivation among team members. With well-defined targets in place, employees are more likely to engage deeply in their work since they can see firsthand how their efforts contribute directly to progress within the company.
Additionally, goal setting fuels better decision-making across various levels of an organization by clarifying expectations around performance outcomes while also promoting collaboration between teams working towards shared objectives.
Choosing The Right Goals For Employee Development
Choosing the right goals for employee development is crucial to their success and growth within the organization. By focusing on improving time management, enhancing communication skills, boosting productivity, mastering new technologies, and developing strong leadership qualities, employees can become valuable assets to any team.
Improving time management and efficiency is a crucial goal for employees to boost their performance and success.
Improving Time Management And Efficiency
One crucial goal for employees to boost their performance and success is improving time management and efficiency. Many of us struggle with managing our workload effectively, resulting in missed deadlines or poor-quality work.
To achieve this goal, employees should start by identifying the key areas where they need improvement. For example, they could set goals around reducing distractions during work hours or scheduling regular breaks throughout the day to stay focused.
Other actionable goals may include tracking daily tasks in a planner or app and learning new productivity tools like task automation or delegation techniques.
Enhancing Communication And Collaboration Skills
One crucial area for employee development is enhancing communication and collaboration skills. Being an effective communicator and collaborator requires being able to articulate ideas clearly, listen actively, give and receive feedback constructively, manage conflicts skillfully, and build trust with team members.
To enhance these skills, employees should seek feedback from colleagues on areas that need improvement. They can also enroll in training programs or workshops that focus on active listening techniques, conflict resolution strategies, or building empathy.
Additionally, team-building activities such as brainstorming sessions or group projects can be effective ways for employees to master these essential soft skills while fostering a sense of camaraderie within the workplace.
Boosting Productivity And Output
To boost productivity and output, it is important to set clear goals for yourself as an employee. A SMART (specific, measurable, achievable, relevant, and time-bound) goal could be increasing the number of sales calls you make each day by 20%.
This will not only help you increase your productivity but also improve your performance metrics.
Another strategy to enhance productivity is by breaking down large tasks into smaller ones that are easier to manage. For instance, instead of trying to complete an entire project in one go, break it up into smaller pieces with specific objectives and milestones at every stage.
Doing so will allow you to attain more actionable goals while also keeping track of progress along the way.
Mastering New Technologies And Skills
As technology continues to advance at a rapid pace, it's important for employees to stay ahead of the curve by mastering new technologies and skills. This can include learning how to operate new software, getting familiar with updated machinery or equipment, or even taking courses to develop expertise in a particular area.
For example, an employee in marketing may need to master social media platforms like Instagram or TikTok in order to create engaging content that resonates with audiences.
A sales representative may need to become proficient in using customer relationship management (CRM) software and ensuring accurate data entry for leads and prospects.
Developing Strong Leadership Qualities
Developing strong leadership skills is essential for any employee aiming to grow and succeed in their career. These skills involve the ability to motivate, guide, and inspire others towards a common goal.
Some effective goals for developing these skills include improving communication with team members, learning how to delegate tasks efficiently, and actively seeking feedback from colleagues.
One way to work on leadership development is by seeking out opportunities for mentorship or attending training sessions focused on leadership techniques. Another approach is by taking on new responsibilities within your organization that require you to lead others or manage projects independently.
Effective Strategies For Setting Employee Goals
To ensure that employee goals are aligned with organizational objectives, it is important to make sure they are SMART: Specific, Measurable, Achievable, Relevant, and Time-bound.
Make Goals SMART (Specific, Measurable, Achievable, Relevant, And Time-bound)
Setting effective goals is crucial to enhance employee performance and achieve organizational success. By making your goals SMART, you can ensure that they are Specific, Measurable, Achievable, Relevant, and Time-bound. Here's how you can make your employee goals SMART:
Specific: Make sure your goals are clear and specific, with a defined outcome or objective. Avoid vague or ambiguous language and be precise about what you want to achieve.
Measurable: Set measurable goals that allow you to track progress and evaluate success. Identify specific metrics or benchmarks that can be used to measure performance and track progress over time.
Achievable: Set realistic and achievable employee goals that are challenging but not impossible. Consider the resources, skills, and support needed for each goal, and ensure they are feasible within the given timeframe.
Relevant: Ensure that your employee goals align with organizational objectives and contribute to overall success. Goals should be meaningful and relevant both for the individual employee's growth as well as for the team's success.
Time-bound: Set deadlines or timelines for each goal to create a sense of urgency and motivate employees to take action. Deadlines should be realistic but also challenging enough to encourage consistent effort.
By making sure that your employee goals are SMART, you can increase engagement, motivation, productivity as well as achieving sustainable growth in career development.
Align Goals With Organizational Objectives
It's essential that the goals you set for yourself as an employee align with your organization's objectives. This ensures that what you're working towards is in line with the bigger picture and overall mission of your company.
For example, if your company values customer satisfaction above all else, then setting a goal to reduce customer complaints or increase positive feedback would be aligned with their objective.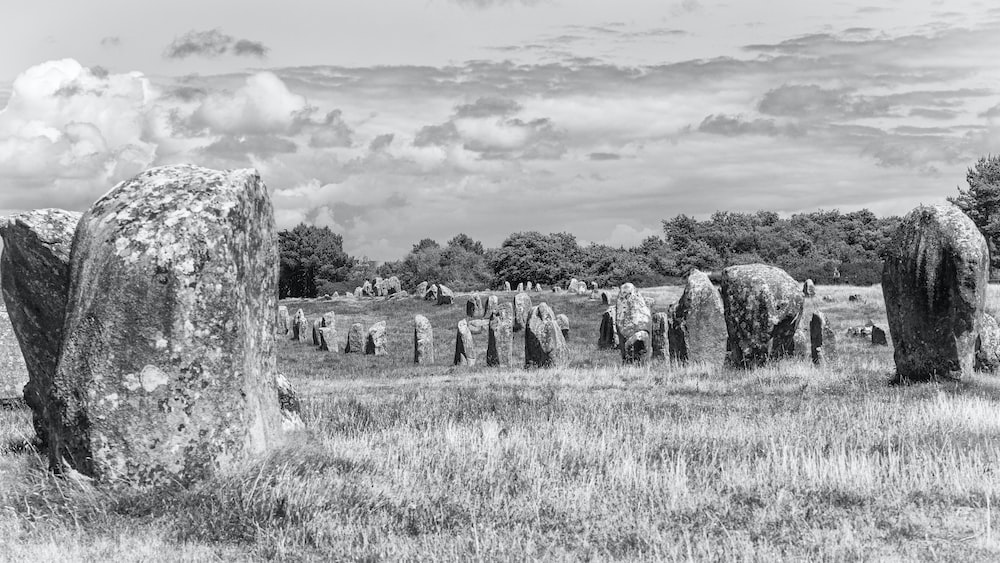 Similarly, if sales revenue is a main focus for the company, setting goals related to daily sales calls or measurable results could support this larger organizational objective.
Encouraging input and feedback from employees is crucial for setting effective goals.
Encourage Input And Feedback From Employees
Encouraging input and feedback from employees is crucial for setting effective goals. One way to do this is to ask employees what they think about their current role, the work they're doing, and what skills or knowledge they would like to develop.
Another strategy is to provide a formal mechanism such as a suggestion box, online forum or regular meetings where employees can share feedback.on progress towards goals, challenges encountered along the way, successes achieved or opportunities for improvement.
One example of this could be during a team meeting when discussing how well an individual goal was achieved; taking time out at that point in the discussion so all members of the group have the chance to feedback on how well it went from observing but not being directly involved.
Provide Support And Resources For Employee Development
As an employer, it's crucial to provide your employees with the necessary resources and support to help them achieve their goals. This includes offering training opportunities, providing feedback on their performance, and giving them access to the tools they need to succeed.
One effective way of supporting employee development is by providing regular coaching or mentoring sessions. These one-on-one meetings allow managers or more senior team members to share insights and advice with their peers.
Additionally, offering online courses or workshops can help employees develop new skills in areas such as project management, communication, or technology.
FAQs:
1. What are some examples of employee goals that can boost performance and success?
Some examples of effective employee goals include increasing productivity, improving communication skills, developing new expertise or knowledge in specific areas relevant to the job role, enhancing customer service skills, and working collaboratively with team members to improve overall efficiency.
2. How do I determine which goals would be most beneficial for my employees?
Each employee's unique strengths and weaknesses should be taken into account when determining the best goals for them to work towards. Additionally, considering factors such as the organization's overall objectives and current industry trends can help inform goal setting.
3. Should all employees have the same set of goals?
It is not necessary for all employees to have identical sets of goals – it's important to assess each worker's individual strengths and areas needing improvement in order to customize targets accordingly so that everyone has different needs based on education level/expertise acquired over time.
4. How often should employee progress towards their stated goals be evaluated?
Evaluations typically occur at varying frequencies depending upon company culture, but usually twice a year (mid-year and end-of-year) evaluation is recommended by many HR professionals. The purpose of these evaluations is both gather feedback from workers themselves regarding their own performance while also monitoring progression towards previously outlined targets/markers within agreed-upon timelines between managers/employees alike – again, it varies from companies and industries how often this happens.
Conclusion: The Benefits Of Employee Goal Setting In Achieving Success And Growth
In conclusion, setting goals for employee development is crucial in improving workplace engagement, performance metrics, and achieving success. By choosing the right goals that are SMART (specific, measurable, achievable, relevant, and time-bound), aligning them with organizational objectives, encouraging feedback from employees, and providing necessary resources for development; employers can enhance their workforce's time management skills, communication skills, collaboration skills and boost productivity levels.
As a result of this goal-setting process being implemented effectively by organizations worldwide, they have seen an increase in team success rates as well as sales revenue growth over time.
I wish you the best! Fabian.
Share with your Friends: