Mastering Active Listening For Kids: Essential Skills and Tips
Are all of you amazing, devoted parents busy juggling work and life, listening to Felicity's latest rendition of "Do Re Mi," while wiping off Tommy's chocolate-covered face? In the chaos that sometimes defines parenthood, have you ever stopped to think about the importance of truly listening to your child? I mean really, really listen, not just with your ears, but with your full attention, as if you were tuning into your favorite podcast or riveting Netflix series? Well, fellow warriors of parenthood, brace yourselves for an exciting yet equally important journey – mastering active listening for kids.
This triathlon – well, in our case, a 'parenthood marathon', isn't about sprinting to the end. Instead, it's about taking leaps of understanding, leaps of mutual respect, leaps of true connection… and that's precisely where active listening comes in. Let's go ahead and drop the spotlight on one of the most crucial yet surprisingly overlooked aspects of parenting – active listening. The aim? To plant the seeds of active listening within our parenting routine, nurturing it and watching it flourish into one amazing, blooming relationship with your child.
Active listening is not just another on-trend parenting jargon, rather a powerful strategy that could be borrowed from psychotherapy itself. This technique can strengthen bonds, build self-esteem, foster empathy, and encourage problem-solving. So tie up your parental combat boots tight, and let's get to work!
Understanding Active Listening
Before we embark on the heart of this adventure, let's familiarize ourselves with this magical tool – active listening.
What is Active Listening?
Active listening, in its essence, is an intensified version of, you guessed it, 'listening.' Unlike regular listening when we have one ear on the child and the other on a million different things, active listening involves one's complete attention, an opened heart, and an empathetic stance. Imagine listening to your favorite song, you're all ears, right? You swing to the beats, you hum along, and you feel the music. That's what active listening is like. It's catching each word your child says, reflecting back to show understanding, making the child feel truly heard, and valued.
Just think of it as the Sherlock Holmes style of listening. You're analyzing every word, every emotion, every facial expression of your budding artist or future rock star. You're actively participating in the conversation, giving validating and empathetic nods, asking open-ended questions, making them feel like the lead singer at their very own concert.
Active listening involves giving one's complete attention, reflecting back to show understanding, and making the child feel truly heard and valued, just like being the lead singer at their very own concert.
The Difference Between Active Listening and Passive Listening
We know what you're thinking, "I don't ignore my child when they're speaking. So, I must be engaging in active listening, right?" As much as I'd like, as a fellow member of the 'parenting' tribe, to give you a high-five and say, "Absolutely!," we need to dive a bit deeper.
Active listening is not merely about hearing what your child is saying but focussing on what they're conveying, their feelings, their perspectives. Compare this to passive listening, where you might hear your child speak but aren't necessarily tuning into their frequency – perhaps missing out on their feelings and thoughts. It's like listening to your favorite song but not really feeling the beat, the emotions, the lyrics.
Consider it a sort of dance. With active listening, you and your child are in synchrony. You're mirroring them, with equal rhythm and exhilaration, dancing through the highs and lows of their conversation. In contrast, passive listening is simply standing on the sidelines, hearing the music but not moving, not engaging in the dance. Active listening for kids, therefore, needs more than just open ears; it requires an open mind and heart.
The Importance of Active Listening for Kids
If the ability to convey feelings and thoughts is a superpower, guess what's the super-suit? Yes, it's active listening!
Benefits of Active Listening in Childhood Development
Active listening builds platforms, not just ordinary stages for children to voice their thoughts, but big, grand, and glittery platforms, where each word they utter sends sparkles of confidence, empathy, and wisdom into their auspicious growth. Imagine your child as a little sapling, soaked in sunlight, brimming with the potential to grow into a strong, towering oak. Active listening is like this life-giving sunlight, enlightening their world, encouraging them to grow in every aspect – cognitively, socially, and emotionally.
It's like equipping your tiny human with an invisible yet powerful shield of trust, respect, and empathy. Active listening magnifies your child's self-confidence, showering them in newfound respect for their ideas and emotions, strengthening the roots of their self-esteem.
Moreover, active listening whets their problem-solving skills, promoting cognitive development. It honours their ideas, thereby fostering their creativity. It provides validation for their feelings, driving emotional development, and encourages them to express themselves, thereby enhancing their communication, social skills, and overall mental well-being.
Role of Active Listening in Parent-Child Relationships
Right here, in the intricate dance of parenting, as you perform the tango, the waltz, or some days the cha-cha-cha with your child, active listening plays an imperative role. It's the music, the rhythm, the bond that harmoniously synchronizes your dance moves with your child's.
Active listening helps to cultivate an environment of mutual respect between parent and child. It allows a free flowing, open-hearted exchange of thoughts and feelings. Think of it as a magic portal, one that lets you sneak-peek into your child's world, the one where dragons are best friends, cookies are currencies, and coffees are… well, yucky!
Active listening not only guides you into their world but also invites them into yours. It fosters communication, draws you closer to your child, and strengthens the parent-child bond, all while bolstering their emotional health and personal growth. It becomes the string that connects all the shiny pearls of needs, desires, emotions, and memories into the cherished necklace of parenthood.
Active listening in parenting is the magic portal that allows a free-flowing exchange of thoughts and feelings, fostering communication, strengthening the parent-child bond, and bolstering emotional health and personal growth.
Teaching Active Listening to Kids
Donning the hats of teachers while keeping those of parents firmly on our heads, let's march towards the noble cause of teaching active listening to our kids.
Steps to Encourage Active Listening in Kids
Cultivating active listening skills is akin to tending a garden. It won't bloom overnight, but with patience and the right steps, the seeds will sprout. The first step is to model good listening habits. Just as a flower leans towards sunlight, children naturally lean towards mimicking adult behavior. Let your actions communicate the importance of active listening. As we impart this wisdom, remember the words of Albert Einstein: "Setting an example isn't the main means of influencing others; it is the only means."
Incorporate focused, deliberate conversations into your daily routine. Encourage your child to maintain eye contact during these interactions to foster attentiveness. Use a variety of verbs to promote engaging discussions. Try questions like, "How did that make you feel?" or "Can you elaborate on that?" The key here is to create an environment that promotes active listening, comparable to providing fertile soil that nurtures the growth of your delicate flora.
Practical Tips for Parents to Foster Active Listening
Parenting is a path strewn with the pebbles of teaching opportunities. One simple yet effective tip is to set aside specific "listening times." This could be during bedtime when stories are read out or when discussing the day's events at dinner. These intentional engagements cultivate active listening for kids.
Next, remember that the journey of instilling active listening in children is not an academic lecture but an interactive workshop, punctuated with laughter and playful nudges. Games such as 'Chinese Whispers' or 'Simon says' can emphasize the necessity of accurate interpretation, a critical element of active listening.
Finally, offer feedback and celebrate successes. Active listening is like mastering a musical instrument. It requires guidance and plenty of practice. Providing clear, constructive feedback helps kids understand what they're doing right, and where they can improve. A word of caution, though, avoid using overbearing, melodramatic commentary when giving feedback. Instead, opt for phrases like, "I noticed you were really paying attention," or "That eagerness makes me proud."
Active Listening Activities for Kids
Stepping into the fun zone, a plethora of activities exist to turn the art of active listening into an enjoyable pastime. Remember, the aim is to create experiences that ignite children's interest while also sharpening their listening skills. These activities need to sparkle with creativity, so think along the lines of Disneyland with a dash of mindful, focused listening.
Fun and Engaging Listening Games
Games are the secret sauce to yawn-free learning. Start with the classic 'Simon Says.' Transform the game into an active listening bootcamp where you, as Simon, use detailed instructions instead of simple commands. Artists and musicians used to incorporate layers of intricate detail into their work, why shouldn't we do the same?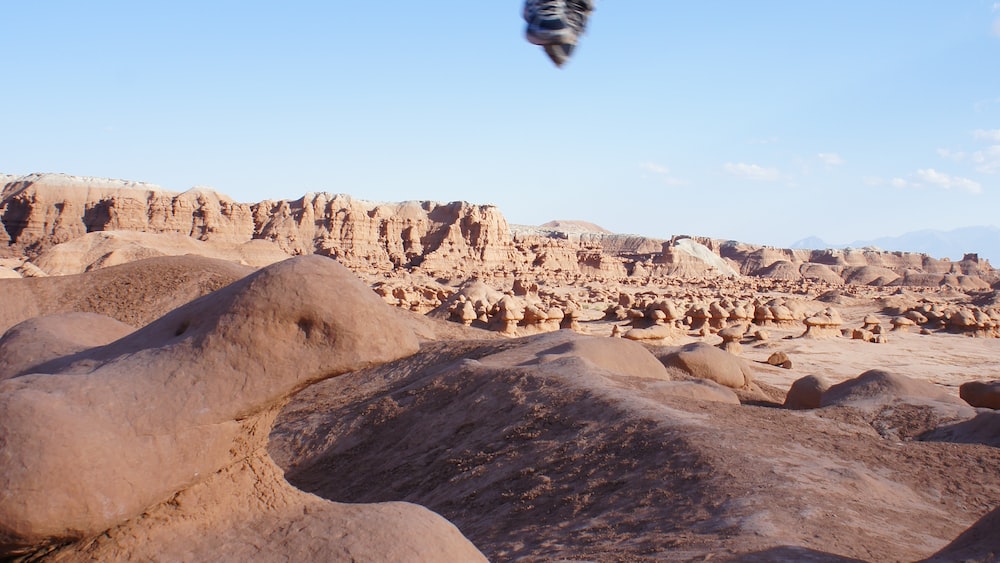 Orchestrate a game of 'Listening Detective.' In this game, the child listens for specific sounds during a predefined time and reports back. Like an auditory scavenger hunt, these games add an element of whimsical fun to active listening training.
Everyday Activities to Enhance Listening Skills
In the orchestra of everyday life, there lies a symphony of opportunities to fortify active listening skills. Simple activities such as storytelling can serve as a powerful tool. When reading a story, ask questions midway about the characters or the plot, encouraging your child's focus on the narrative.
Experiment with word games during a relaxed drive or while preparing a meal. Initiate a spontaneous spelling bee or strike up a conversation about different sounds and their meanings. In essence, transform ordinary moments into extraordinary teaching opportunities.
Transform ordinary moments into extraordinary teaching opportunities by engaging in activities such as storytelling, word games, and spontaneous conversations that encourage active listening and learning.
Overcoming Challenges in Active Listening
Now, the road to mastering active listening for kids is not paved with rainbows. It's studded with stumbling blocks. But as the old adage goes, 'a smooth sea never made a skilled sailor.' Recognizing and addressing these challenges is integral to this journey.
Common Obstacles to Good Listening in Kids
Many factors can contribute to children's listening challenges. From environmental distractions like a blaring television or a chattering sibling to internal distractions like hunger or boredom, these roadblocks are as diverse as the children facing them.
Emotional turbulence like anxiety or stress can also hinder listening. Remember, the route to effective listening often winds through the mountains of emotional wellbeing. By being attuned to these potential obstacles, we can better position ourselves to guide our little ones in their journey towards becoming excellent listeners.
Strategies to Overcome Listening Barriers
When it comes to the gawky waltz of overcoming listening barriers in kids, just as any beleaguered ballroom dancer would tell you, there's no magical quick-fix. So, where do we start? Firstly, identify the barriers. Are they physical, like a noisy environment or wax buildup in the ear? Or are they mental, like short attention spans or a lack of interest? After all, diagnosing the problem is half the battle won.
Once you've played Sherlock Holmes and deduced the underlying issue, bring in the tactical brigade. For physical barriers, solutions might range from regular ear check-ups to creating a serene listening environment free of distractions. Mental barriers ask for more creativity. You might have to get your parenting gears grinding to blow life into those dry-as-dust topics of conversation with the gusty zephyrs of childhood development stories, superheroes or unicorns.
Finally, remember that active listening for kids is not a one-size-fits-all concept. Each child is a unique kaleidoscope of thoughts and behavior. Tailoring your approach to cater to this individuality could potentially turn the tide. Be patient, and drop anchor in the safe harbor of consistency. Adapt and evolve your strategies based on the child's reactions, and with time, watch those pesky barriers dissolve like uninvited ghosts at a birthday party.
FAQs
1. How can I improve my child's listening skills?
Improving your child's listening skills begins with setting a good example. Modeling active listening yourself instills these skills subconsciously into your child. Also, engage them in conversations that pique their interest, rope in activities that nurture their listening, and use visual cues to hold their attention.
2. What are some signs of good active listening?
Signs of good active listening include maintaining eye contact, displaying responsive body language, and providing context-appropriate responses. If your child asks follow-up questions or rephrases information to ensure understanding, that's a full-frontal parkour flip into the pool of proactive listening right there!
3. How can active listening benefit my child in school?
Active listening benefits child at school by enhancing their ability to comprehend and retain information. It aids in better performance, promotes effective communication with peers and educators, and boosts their social and academic skills.
4. What are some common mistakes parents make when teaching active listening?
Common mistakes parents make often stem from unintentionally disregarding the child's perspective. This includes dominating conversations, not allowing the child to express their thoughts freely, or assuming rather than comprehending the child's understanding of the message.
Conclusion
Embarking on a quest to master "active listening for kids" may feel like trudging uphill on an icy mountain, but I assure you, effort put in this journey reaps massive dividends in the long run. You're not only setting the stage for effective communication but also carving a healthy emotional spreadsheet for your child, wherein they feel heard, understood, and valued. Life, as grim as it may seem at times, throws us an occasional bone. Our role as parents is to use it to effectively bring about substantial growth.
Don't fret if progress seems like a tortoise on a tea break. Childhood development occurs over time, not overnight. Persistence is the secret ingredient in the magic potion of progress. Remember the quivering whiskers and twitching noses of rabbits- nervous yet ever persistent. Your "active listening for kids" journey might mirror just that.
In the grand symphony of parenting, the notes will sometimes jumble, your strings may go out of tune, but that's where the music lies – in finding melody amidst chaotic crescendos. With that, it's a salute and a warm goodbye from yours faithfully, Fabian. Keep the spirits high, the wit dry, and never stop dancing to your unique parenting rhythm.
Share with your Friends: