17 Active Listening Questions Examples To Improve Your Communication
Hello, fellow explorers on this enthralling journey called life. Just like that squirrel that can't find its buried acorns due to turn-two-left, turn-three-right sort of confusion, have you ever found yourself amidst the cacophony of words, struggling to make sense of what's said? Whether it's your work meetings, a dinner conversation, or just your inner monologue, listening can often seem harder than trying to swing on a trapeze while juggling swords.Note: Don't try the latter, it's dangerous and not covered by most health insurances.
To refine our listening abilities–no, let's go fancier–our receptive auditory processing skills, this blog introduces active listening, an effective strategy to enhance communication. So, buckle up ladies and gents, as we dive into active listening questions examples, practical strategies, and transformative insights, ultimately learning to listen like a pro (or atleast be better than the squirrel).
Understanding Active Listening
Before we catapult ourselves into the nitty-gritty of active listening, let's set the groundwork. What exactly do we mean by active listening, and why does it carry such importance in our journey of self-improvement? You might be speaking the same language, but are you on the same wavelength?
What is Active Listening?
Active listening evolves way beyond that nod-you-do-when-really-you're-contemplating-about-dinner scenario. It's a dynamic process of giving complete attention to understand what another person is communicating, verbally and non-verbally. You're not just hearing, you're absorbing, interpreting, and responding, much like an auditory sponge.
When someone talks, you are mentally tagging along, exploring their perspective, and validating their sentiments. Active listening also involves peppering the conversation with well-timed verbal affirmations, probing questions, and meaningful feedback, all tuned to the speaker's rhythm. Now imagine these active listening techniques paired with relatable active listening questions examples. Indeed, a cocktail for excellent communication!
Active listening goes beyond just hearing, it involves giving complete attention, understanding, and validating the speaker's perspective.
The Importance of Active Listening
Active listening is to communication what seasoning is to soup; it brings out the subtle nuances and makes the experience more satisfying. Yes, it serves as a vehicle for understanding another's viewpoint, which can be a worthy endeavor. But let's be real, for all of us growth-junkies, it's an indispensable self-improvement tool.
Active listening fosters deeper connections, promotes empathy, and reduces misunderstandings. It can make you a stellar conversationalist without hogging the limelight (an underrated power move, I say!). Plus, it can help you dodge a palatial heap of miscommunication nightmares.
The Difference Between Listening and Hearing
Though they are often used interchangeably, listening and hearing are as similar as an ostrich is to a watermelon. Yes, round and big, but not quite into the same league, eh? Hearing is a passive, involuntary process and it's something our bodies do without us giving it a second thought, like breathing or blinking or wondering why we entered the room.
However, listening is a cognitively engaging act. It requires focus, understanding, and interpretation, refined to an art by the strategic usage of active listening questions examples. You hear with your ears, but you listen with your mind, and dare I say, your heart.
The Art of Active Listening
Unlocking the art of active listening is a skill that can fire your way to a glorious rainbow of rapport, empathy, and understanding. It requires threading together several techniques, transforming seemingly mundane banter to insightful conversations. Shall we unfold the magical carpet and see where it takes us?
1. Verbal Affirmations
Verbal affirmations are like the signposts in the foggy alleys of a conversation indicating, "Yes, I'm here with you. Drive on." Simple nods or phrases like "uh-huh", "I see", or "Interesting" affirm your presence, cementing your role in the dialogue's equilibrium.
However, verbal affirmations are not just about echoing words. They reflect your understanding, empathy, and connection to the speaker. Think of it as putting a 'read-notification' saying, "Message received and understood."
2. Asking Probing Questions
Asking probing questions elegant enough to impress Sherlock Holmes himself is like injecting curiosity into your conversational lifeblood. When used right, these crystalline shards of curiosity unearth deeper layers of the conversation, often illuminating previously concealed crevices.
Crafting queries and prompts that throw the spotlight on the speaker's narratives has an unsaid divinity to it. And, it doesn't end there. They guide conversations, unravel additional details, and reinforce your attentiveness. They're not just rhetorical questions; they're roadmaps to the speaker's mind, inviting them to expose more layers of their story.
3. Paraphrasing
If active listening was a masterpiece painting, paraphrasing would be the fine fishbone brush strokes carefully highlighting the nuances. It involves being the 'echo' to the speaker's 'voice', summarizing their spoken words in your unique comprehension.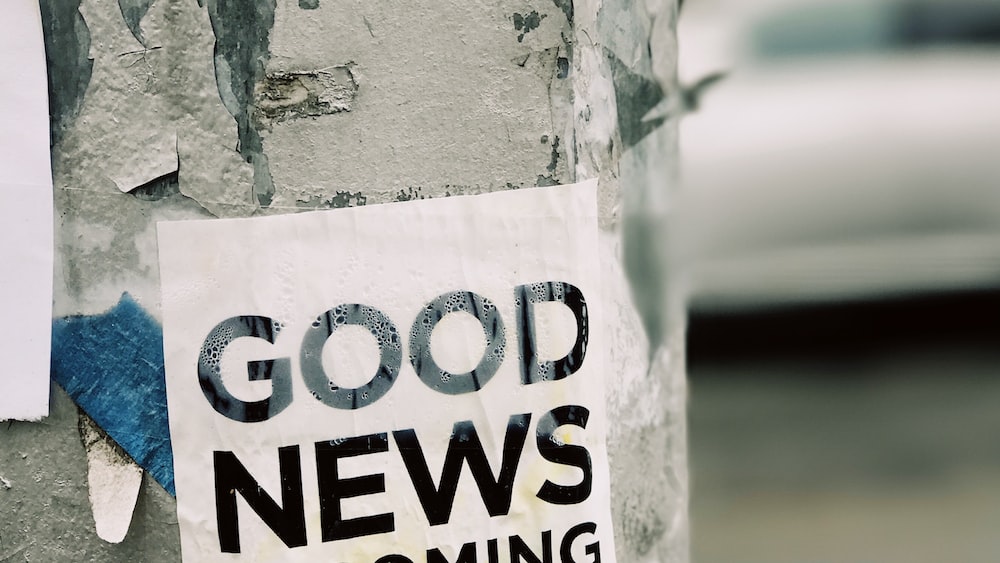 Paraphrasing isn't about squeezing the speaker's gloriously complex ideas into your short, dry summary-it's an art of reflective listening. Taking time to paraphrase before responding allows you to understand better, validate your interpretation, and avoid miscommunication mishaps.
Paraphrasing is like the fishbone brush strokes of active listening, highlighting the nuances and allowing for better understanding, interpretation validation, and avoiding miscommunication mishaps.
4. Reflecting Emotions
In our quest for understanding the speaker's words, it's easy to forget that communication isn't purely verbal – it's also a tonal, a facial, a body language extravaganza. Reflecting emotions is about tuning in to their emotional frequencies and not just their words.
Deftly picking up the speaker's emotional signals and mirroring them back can be a powerful way to demonstrate comprehension and empathy. It's an elegant dance between shared understanding and expression, like an emotional game of catch.
5. Summarizing
Summarizing in active listening is more than just a boring recap of the discourse – it's stitching together the patches of the conversation into a cohesive narrative. When done right, it can be as satisfying as watching those perfect cake-slicing videos on loop.
To summarise is to navigate the labyrinth of spoken words, connecting the dots, and replaying them in a meaningful sequence. It may sound tedious, actually it is, but the end result? A beautiful tapestry of understanding and clarity, making all the detangling efforts worthy.
6. Seeking Clarification
Seeking clarifications may sound next door to questioning, but it involves a higher degree of perceived vulnerability and curiosity. It's like chiseling through the barriers of uncertainty or confusion and brave enough to admit, "I don't understand, explain?"
This isn't mere display of intellectual humility or cognitive curiosity; seeking clarification is where growth happens. It strips conversations of any ambiguities and propels you on a trajectory of clearer, sharper understanding. Suddenly, "How?" and "Why?" aren't just questions; they are portals for a richer understanding.
7. Disclosing Similar Experiences
Ever been in a conversation when you excitedly chime in with "That happened to me too!" and you two end up exchanging similar experiences? The warm rumble of shared memories or parallel hardships can infuse life into a conversation and reaffirm bonds.
By disclosing similar experiences you demonstrate empathy, while drawing parallels helps them feel connected. You're not just embarking on conversation; you're embarking on shared journeys, bridging gaps with relatable narratives. However, remember: this isn't about shifting the spotlight onto you but to empathize more deeply with the speaker. Just make sure your shared experience really is…well, similar.
And that's a wrap or for this installment of our journey into the nuance-filled world of active listening. With these techniques in your self-improvement arsenal, we are set to foster deeper connections, tackle misunderstandings, and more importantly, light up the path for transformative self-growth. Remember, like any skill, developing your listening skills takes practice. It's a lifelong journey rather than an overnight makeover. Now, are you ready to listen?
8. Validating Feelings
When it comes to effective communication, validating feelings is the equivalent of telling someone you've gotten their back; it's the communicative high-five of emotional support. By communicating understanding and acceptance for how someone else is feeling, you're essentially reassuring that person that you're in the conversation together. Just like you wouldn't leave a teammate hanging during a game of beach volleyball, you shouldn't leave a conversational partner hanging in the nebulous world of unvalidated feelings.
Put simply, validating feelings means acknowledging and accepting someone else's emotions. It's not about agreeing or disagreeing, but about understanding. "I see that you're really frustrated about this situation" or "It sounds like this matter has really upset you" are typical examples of active listening questions that aim at validating feelings.
Validating feelings is crucial in effective communication as it reassures the person that you are in the conversation together and shows understanding and acceptance of their emotions.
9. Observing Non-Verbal Cues
Experts often cite that a whopping 93% of communication is non-verbal – that means our bodies are chattering away even when our mouths are sealed tighter than Fort Knox. Emphasis on observing non-verbal cues in active listening is as vital as noticing the color of a flamingo pink unicorn in a field of grey horses. Understand that the way a person uses their eyes, their body language, and their facial expressions can speak volumes about their feelings, thoughts, and intentions.
The non-verbal cues may scream louder than the words themselves. A clenched fist might hint at anger, a furrowed brow might indicate confusion, and folded arms might suggest defensiveness. Observing these cues and responding appropriately enhances the effectiveness of your active listening. You might, for instance, ask, "Seems like you're upset, do you want to talk about it?", addressing the observed emotion directly.
These non-verbal signs can often act as a primal and instinctive way of communication, giving your active listening question examples a broader context. Paralanguage cues such as tone, pitch, volume, and rate of speech can also significantly aid in understanding the speaker's message better.
10. Avoiding Distracting Movements
Active listening is like attending a solo guitar gig – every stroke of the strings should set your soul alight. Becoming engrossed in the performer's talent requires an absence of all distractions, including your own.
Likewise, avoid your own distracting movements when engaged in active listening. Fidgeting, continuously checking your phone, or even unconsciously tapping your foot can disrupt the communication process. These distractions aren't just unwelcome guests in your listening party, they're gatecrashers of the first magnitude. Such movements may signal disinterest or impatience and degrade the trust between you and the speaker.
11. Maintaining Eye Contact
Think of maintaining eye contact like getting the perfect snapshot of a beautiful sunset – too little focus, and you miss the remarkable hues, too much, and it feels blindingly invasive. In communication, maintaining just the right amount of eye contact shows your focus and attentiveness to the speaker.
Making consistent eye contact signifies your respect for the speaker and implies that their views are valuable to you. It conveys a non-verbal message of "I am here. I am with you. Go on." This unspoken encouragement can be immensely supportive to the speaker.
Bear in mind, though, that over-zealous eye contact can come off as intense or confrontational. The key is to find a balance, almost like sweet harmony in a symphony. By understanding the cultural, personal, and situational nuances, you can gauge the right amount of eye contact to maintain.
12. Not Passing Judgement
Passing judgement while listening has about as much value as a chocolate teapot. It obstructs objectivity and openness, consequently diluting the effectiveness of active listening. When we judge, we tend to listen less to the speaker and more to our prejudiced inner voice.
Judging is the mental equivalent of swiftly categorizing thoughts into simple, convenient boxes. It's about making swift decisions like "right" or "wrong", based on our personal biases and prejudices. However, active listening calls for an open-minded stance, one that doesn't harbor premature conclusions. You need to put your judgement aside and let the speaker express their feelings or thoughts freely.
Passing judgement while listening obstructs objectivity and dilutes the effectiveness of active listening, so it is important to put your judgement aside and let the speaker express their thoughts freely.
13. Providing Feedback
Providing feedback is like tossing a tennis ball back and forth during a friendly match. More than just saying "uh-huh" or "I see", it involves reciprocating with apt responses, displaying your active involvement in the conversation.
When providing feedback, think of yourself as a mirror, reflecting and illuminating the speaker's thoughts. Constructive, accurate feedback shows that you understand the speaker's message, and can enhance the interaction's effectiveness. For instance, you could say, "It seems like you are feeling stressed because of the upcoming presentation", reflecting the speaker's concerns.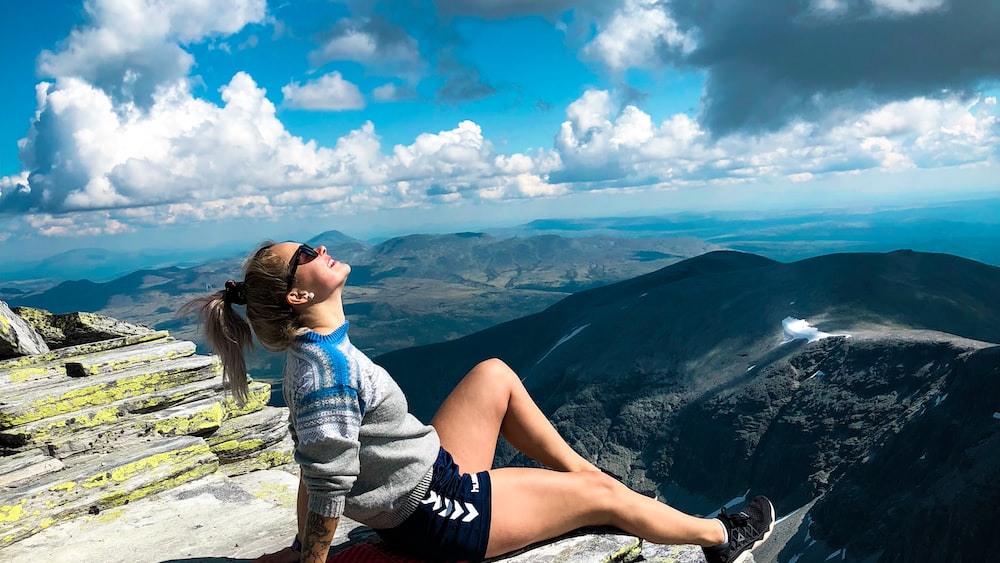 But remember, it's not about parroting the speaker's phrases. Rather, it's about distilling the essence of the message and echoing it back. Quality feedback involves using your own words to encapsulate the speaker's main point, thereby validating their feelings, empathizing with their situation, and promoting further discussion.
14. Asking Open-Ended Questions
We've finally arrived at the stagecoach station of active listening: asking open-ended questions. Why the big deal? Well, open-ended questions are the golden potatoes of conversational engagement – they keep the dialogue hot, fresh, and fulfilling.
These types of questions seek more extensive responses, prompting the speakers to elaborate on their thoughts and ideas. Try asking questions like, "Can you tell me more about your experience?" or "What was your reaction to that situation?" Such active listening questions examples foster in-depth discussion and give you a better understanding of the speaker's perspective.
15. Practicing Silence
Does silence scare you a bit? Maybe it's time to rethink that fear. Consider silence as your new best friend in active listening. Like the quiet stillness of a serene lake reflecting the beauty of its surroundings, silence in conversation creates space for reflection and understanding.
Practicing silence involves being comfortable with pauses, using them as opportunities to fully absorb the speaker's message. Sometimes, the most meaningful insights are born in the womb of silent contemplation. During these quiet interludes, take a moment to digest the received information, analyze the speaker's words, and prepare a thoughtful response.
Of course, silence isn't simply a matter of zipping your lip lock. It requires a quieting of the mind as well, thus enabling you to focus sincerely on the speaker. Don't rush to fill the empty spaces. Let the magic of silence work its charm.
16. Listening Without Judgement
Remember that awful feeling when someone dismissed your opinion without even considering it fully? Well, being judged affects communication in a similar way – it creates a brick wall and hinders honest, open dialogue. Listening without judgement, on the other hand, is like laying out a welcome mat for frank, uninhibited conversation.
To listen without judgement, imagine yourself as an archaeologist uncovering ancient artifacts. What matters is not whether the artifact appeals to your individual aesthetic taste, but understanding its value and significance. You need to adopt a similar approach while listening. Try to decrypt the speaker's perspective, even if you don't agree with it. Viewing their thoughts and feelings as worthwhile enhances the effectiveness of your active listening. Questions like "How did that make you feel?" or "Can you elaborate on that?" encourage the speaker without passing judgement.
Remember, the goal is to understand, not to rate or categorize. By embracing this non-judgemental stance, you're creating a safe conversational space where ideas and emotions can flow freely.
Listening without judgement is like laying out a welcome mat for frank, uninhibited conversation, where the goal is to understand, not to rate or categorize.
17. Paraphrasing and Summarizing
Paraphrasing and summarizing represent two sides of the same coin in active listening. Both techniques help ensure that the speaker's message is rightly understood, but each does this a bit differently. It's like considering the chef's preparation and the final presentation of a dish. Both give you insights into the meal, but from different perspectives.
Paraphrasing involves restating the speaker's message using your own words. For instance, if a speaker says, "I'm so worked up because my boss isn't recognizing my efforts," you might paraphrase it as, "You're frustrated because you feel overlooked at work."
On the other hand, summarizing is like pressing the "condense" button on the conversation. It involves crafting a brief synopsis of the speaker's main points. After a lengthy discussion, a summary might sound like, "So, you're feeling stressed about the added work you've taken on and you're hurt because your boss hasn't acknowledged your hard work."
Paraphrasing and summarizing not only validate the speaker's feelings and ideas, but also provide an opportunity for any misunderstandings to surface, promoting clarity in the conversation.
Improving Your Active Listening Skills
The quest to improve your active listening skills is akin to a fitness journey. Just as you don't get rock-hard abs from a single day at the gym, honing these skills requires ongoing practice, dedication, and patience at every step. Along the way, remembering active listening questions examples could significantly aid your progress.
Being Fully Present
Being fully present means offering your undivided attention to the speaker – physically, mentally, and emotionally. Think of it as tuning into a radio frequency. To catch the broadcast clearly, you need to adjust your device to the exact frequency of the station. Similarly, to truly comprehend the speaker's message, you need to tune your entire self to their emotional and intellectual wavelength.
Remember, your presence should be a safe harbour where the speaker's thoughts and emotions can dock without fear of being overshadowed or swept away. This means minimizing external distractions, putting your personal agenda aside, and dedicating yourself wholeheartedly to the act of listening.
Paying Attention to Non-Verbal Cues
Non-verbal cues often serve as the silent choir, adding profound undertones and subtle distinctions to the vocal symphony of communication. Paying attention to these visual and tonal clues – facial expressions, body language, tone of voice, etc. – can provide you with richer insights into the speaker's thoughts and emotions.
Like an experienced treasure hunter, train your eyes and ears to detect these subtle cues. A fleeting frown or an excited change in tone might give you invaluable clues to the speaker's state of mind. So, keep your perceptive radar active and alert while listening – it could certainly add depth to your understanding.
Keeping Good Eye Contact
Good eye contact is a quintessential part of effective communication. Before you roll your eyes at the cliche of it all, hear me out. When you lock eyes with your conversational partner, it's like entwining your fingers in a subtle dance. It shows that you're invested, present, and actively engaged in the dialogue.
Yet, like Goldilocks with her porridge, getting eye contact just right is the key. You don't want to come across as a starry-eyed devotee gazing in blind adoration, nor do you want to be mistaken for a fish, with your eyes darting around the room. Aim for a steady, confident, and sincere gaze – that's your golden mean.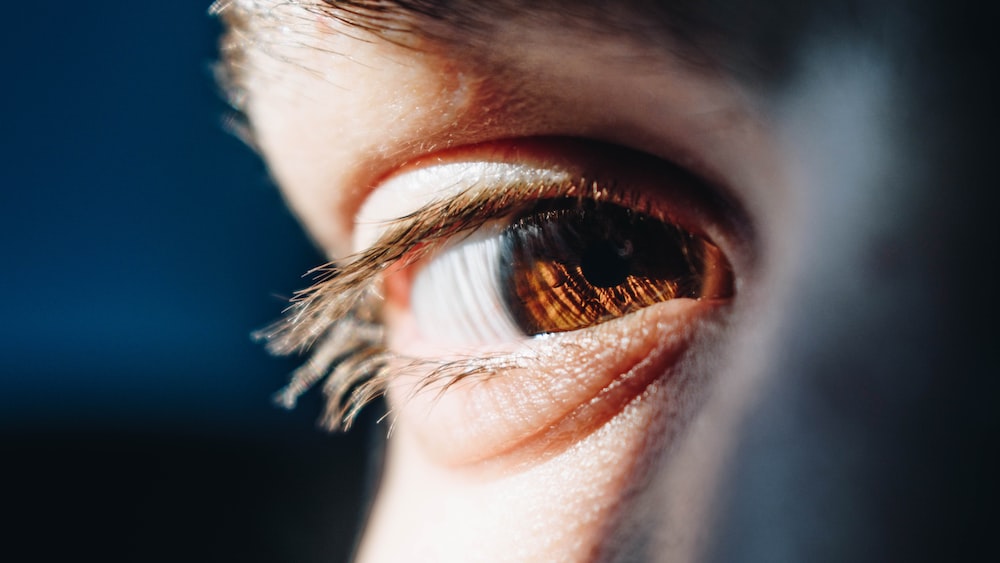 Now here's a little secret, gleaned from my many trials (and errors) of active listening. When the speaker is throwing a flurry of words your way, it might feel a bit like juggling flaming torches. Maintaining consistent eye contact can act as the steady anchor that prevents you from getting overwhelmed. Try it; you might just find yourself appreciating this under-praised aspect of communication.
Withholding Judgment
We all carry a little Simon Cowell inside us. That inner judge, with his gavel and powdered wig, is ever eager to pass verdicts like hotcakes. When it comes to active listening, however, you may need to press the mute button on your internal critique.
Withholding judgment isn't about tossing your discernment out the window. Instead, imagine you're walking in their shoes. Metaphorically, of course. Practically swapping shoes would be quite unhygienic, and God forbid you're a size 8 trying to squeeze into a 6. Allow the speaker to share their view without fearing your archly raised eyebrows or dismissive huffs.
This could be tougher than getting through the Game of Thrones series without shedding a single tear (we both know how that turned out, don't we?). But patience, grasshopper. Withholding judgment is a craft in itself, requiring practice and plenty of self-awareness. Once you master it, you're on your way to becoming a skillful active listener.
Withholding judgment is a craft that requires practice and self-awareness, but once mastered, it leads to becoming a skillful active listener.
The Impact of Active Listening
Now, let's tie up all the loose ends and delve into the real-world impact of active listening. It's like that plot twist in a mystery novel – the part where all those seemingly disparate threads come to form a clear picture. But unlike a novel, the benefits of active listening apply to real-world scenarios – from personal relationships and office environments to casual social gatherings.
In Relationships
Dear reader, consider this scenario. You're sprawled out on the couch after a long day, with your SO chattering away about their particularly challenging pellet stove installation project. Yes, pellet stove, of all things . And guess what? Here's where your active listening skills come into play.
Engaging in active listening ques might just be the bridge to your significant other's heart. Upon hearing their triumphant account of battling stubborn screws and elusive drill bits, try something like "So you finally got the pellet stove all fired up, huh? That's amazing, how did you manage that without any manual?". Practicing this nurtures trust, respect, and intimacy in your relationship like a well-watered plant, turning mere information exchange into deeper connections.
At work, active listening plays the role of the superhero you never knew you needed. Picture yourself in the middle of a critical project meeting. Recall those 17 active listening questions examples we discussed.
Listening actively during that meeting is key. Imagine saying, "Hold on, instantly rewriting the markup could potentially break our widget functionality. Could we first conduct a thorough review before proceeding?". Congratulations, you've provided constructive feedback, prevented potential catastrophe, and demonstrated your understanding of the issue, all in one fell swoop.
During Social Situations
Just the other night, while juggling an appetizer plate at a friend's housewarming, I found myself plopped smack in the middle of a passionate discussion about climatology. Talk about being a fish out of water! But armed with my active listening acumen and a sprinkle of empathy, I braved the storm.
"Hey, you mentioned the correlation between industrial agriculture and methane emissions. Could you elaborate on that? I'm curious!" I chimed in. And just like that, even in unfamiliar territory, I was able to engage and build rapport. Remember, active listening isn't just about digesting words. It's also about connecting on a deeper level.
FAQs
1. What are some examples of active listening?
Active listening examples vary, but they often include strategies such as paraphrasing the speaker's statements, asking open-ended questions, validating their emotions or reactions, and providing thoughtful feedback.
2. How can I improve my active listening skills?
The key to improving active listening skills hangs quite heavily on being present during conversations. This involves engaging eye contact, withholding judgment, noting non-verbal cues, and most importantly, actually listening to understand.
3. Why is active listening important?
Active listening is important as it enhances communication effectiveness. Through harnessing techniques such as questioning, summarizing, and showing empathy, active listening fosters deep understanding, trust, and respect in relationships.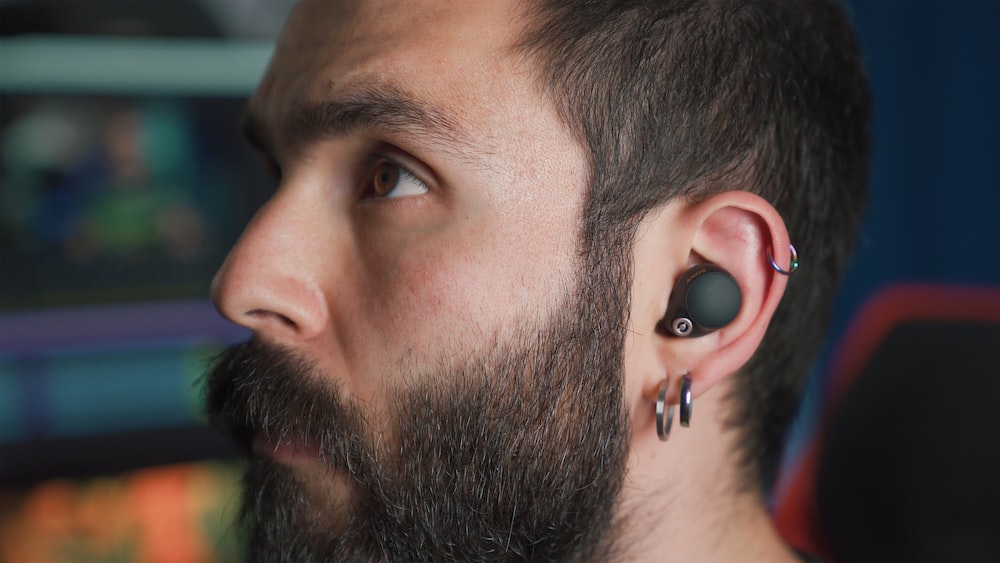 4. What is the difference between listening and hearing?
The difference between listening and hearing lies in the engagement. Hearing is passive and automatic, while listening entails active effort and concentration to understand the communicated ideas and messages.
Conclusion
By now, dear reader, the impact of active listening in our everyday lives should be as clear as the glassy surface of a pristine lake (assumptions, of course, are the mother of all… ahem, you know the rest). These tools, including the aforementioned active listening questions examples, can go a long way in making our interactions more fruitful, our relationships more intimate, and our communication more effective.
The path to mastering active listening isn't strewn with roses, but fret not. Picture yourself juggling those flaming torches (or pellet stoves, if you please!) with the grace of a Cirque du Soleil performer. With practice, patience, and a dash of empathy, you too can become a pro at active listening.
As the sun sets on our guide, I bid you godspeed on your journey towards becoming a communication ninja. An adventure filled with personal growth and transformation awaits. Embrace the exciting new chapters with an open heart, a curious mind, and a never-ending thirst for improvement.
Yours Wittingly, Fabian
Share with your Friends: