Discover The Power: Why Is Practicing Mindfulness Important?
Hello there, fellow explorers of the mind! Or should I say, Indiana Jones of the psyche? Today, we embark on a journey to discover a hidden jewel, a tool that promises to change your life in revolutionary ways: mindfulness. You must be thinking, "Mindfulness, haven't I hopped on that train already?" But wait. It's a different train, a completely unique locomotive with a buffet car full of insights, strategies, and a sprinkle of humor.
Let's just say, the train of mindfulness is not your regular commute. It's neither the swanky speed train tugging you swiftly through your busy life, nor is it the sluggish freight transport that slogs along drearily. Rather, it's more akin to an enchanting steam train rolling through a lush, serene landscape, allowing you to embrace the journey at a leisurely pace. Excited to hop on this one-of-a-kind ride, yet?
But we're not here to just enjoy the scenic beauty; we're here for a deeper purpose. Along this journey, we'll delve into not only what mindfulness is but also its origin, crucial role in mental and physical health, and how it helps rewire the brain's functioning. We'll even sprinkle in tips on how to weave mindfulness effortlessly into your daily routines.
Understanding Mindfulness
Let's jump right in, shall we? First off, we have to lay the groundwork by understanding mindfulness. You're probably thinking it's something like meditating on a mountaintop or gazing into the horizon while eating grapes. Not quite.
What is Mindfulness?
In essence, mindfulness is being completely in tune with the present moment, engaging all your senses, with an open and non-judgemental mindset. Pretty intense, right? It's like being a gentle ninja on the lookout for fleeting thoughts and feelings. Imagine being able to look at your emotions under a microscope, acknowledging them, but not letting them hijack your peace of mind. Sounds like a superhero power, doesn't it? But here's the irony, this simple act of being aware is not a superpower but an inherent ability we all possess.
Here's an interesting metaphor for you. Picture your mind as a boisterous puppy, yapping away, chasing its tail, getting distracted by every squirmy worm or fluttering butterfly. Mindfulness is about 'leashing' this puppy mind of ours. Not in an oppressive, restricting way, but more like guiding it gently, tenderly, making it aware of its wanderings.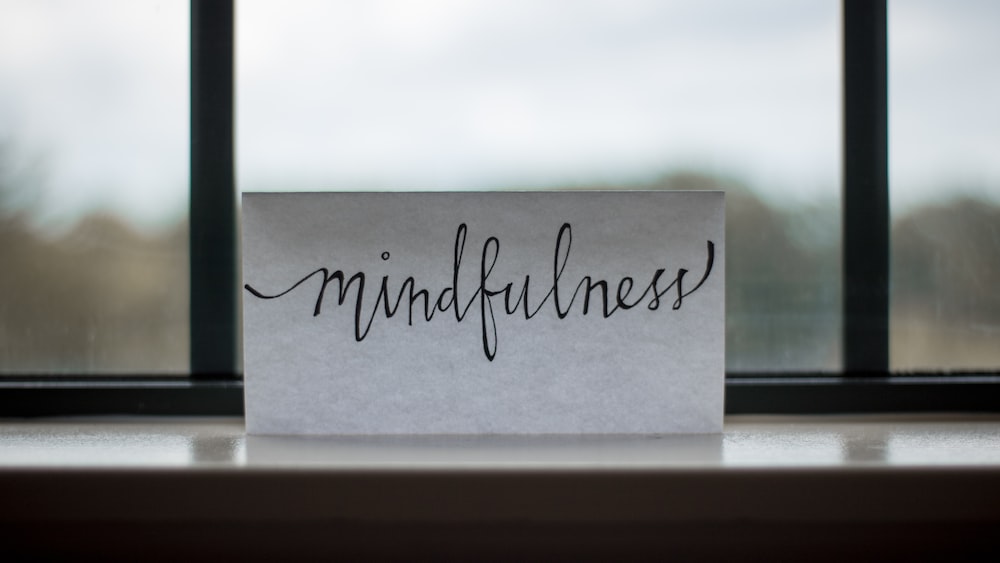 Mindfulness is like being a gentle ninja, acknowledging and guiding your wandering thoughts and feelings without letting them hijack your peace of mind.
The Origin and Evolution of Mindfulness
Mindfulness might feel like a new-age mantra, but in reality, it packs a punch of ancient wisdom. The seeds of mindfulness were sown in the rich soils of Eastern philosophy, about 2500 years ago. It was initially nurtured as a part of Buddhist teaching, specifically in the practice known as Vipassana. Let me add a pinch of irony. Ready?
While the Western world was busy devising ingenious torture devices like the infamous rack during the Middle Ages, the Eastern world was exploring the art of mental equanimity! So, mindfulness didn't exactly pop up on your phone's app store overnight.
From its humble beginnings as a Buddhist philosophy, it has evolved and adapted to our modern needs like a fashionable pair of stretchy yoga pants that goes with any outfit. Now, it pervades every crevice of western society – from corporate boardrooms and classrooms to therapists' offices and fitness centers.
The Importance of Practicing Mindfulness
And you thought mindfulness was just about chilling during your bubble baths. Well, you're partially correct! But there's more to it. Like an iceberg, what lies beneath the surface of practicing mindfulness is far more substantial.
The Role of Mindfulness in Mental Health
The benefits of mindfulness on mental health are akin to the impact of spinach on Popeye! Talk about improving emotional regulation, reducing stress, managing anxiety, or overcoming depression – mindfulness has been there, done that, and has the t-shirt. It's like the Swiss army knife of emotional well-being, with a tool for every messy situation.
Consider a hamster trapped in a wheel, chasing its own tail in an endless loop. Negative thoughts can be extremely similar, perpetuating a cycle of misery. Mindfulness, in its gentle, compassionate way, breaks this hamster wheel, allowing us to step back and be the observers rather than participants in this unwanted race. It's like a treasured balm for our frayed emotional state.
Mindfulness and Physical Health
Your mental state holds a surprising sway over your physical well-being. Regular mindfulness practice can be akin to a daily jog for your mental health, resulting in formidable physical health benefits. These benefits range from improved sleep and stress-related disorders to decreased chronic pain. Heck, mindfulness could even nudge your immune system towards better functionality and keep your heart ticking along without as much fuss.
Goofy analogy time! Picture your body as a bustling city. The mayor? Your brain. Mindfulness ensures the mayor and its constituents – your organs – are in sync, performing their duties adeptly if not ecstatically. The result: an efficiently functioning city… err… body.
The Science Behind Mindfulness
Don't worry, we won't get into the nitty-gritty of brain chemicals and neurons, although they're super cool. Let's just say, understanding the science behind mindfulness feels like knowing the secret recipe to your favorite dessert: it makes it all the more fascinating!
How Mindfulness Affects the Brain
Mindfulness is the zen master gently guiding your brain-ninja towards discipline and calmness. It's like a sculptor, chiseling away the rough edges of your brain, systematically reshaping it. This reshaping, known as neuroplasticity, leads to improved memory, emotional regulation, and cognitive abilities.
Two essential areas of our brain, the prefrontal cortex, often compared to a masterful conductor and the amygdala, dubbed as the trigger-happy alarm bell, are profoundly influenced by mindfulness practice. With persistent practice, mindfulness turns the shrieking amygdala into a calm observer and the prefrontal cortex into a more nurturing and wiser conductor of your brain's ensemble. So, who's ready to play some soulful harmonies with their brain?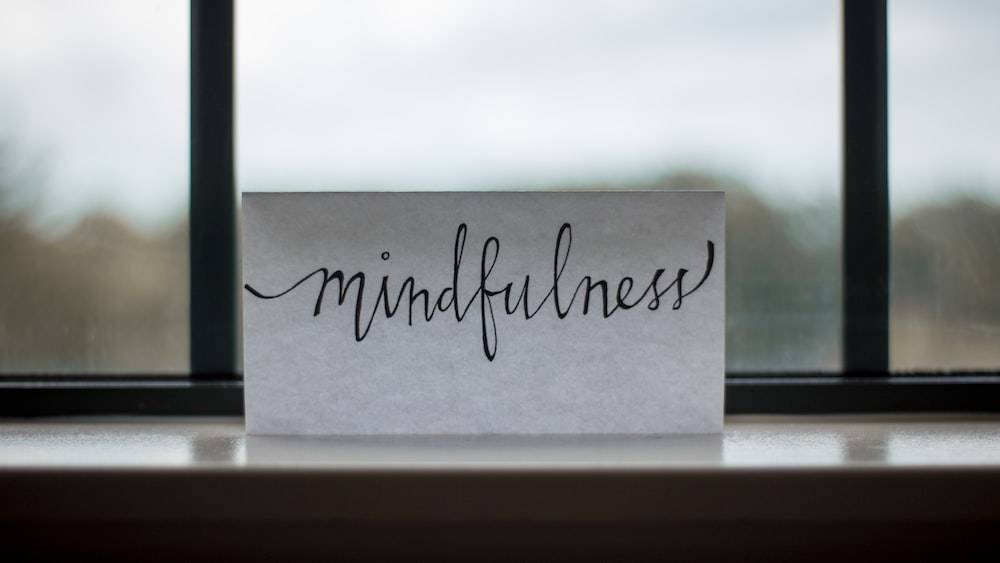 Sure thing, I'm happy to help you craft these sections of your blog post.
Research Supporting the Benefits of Mindfulness
In recent years, the scientific community seems to be hopping on the mindfulness bandwagon, almost like lemmings joining a serene parade towards the cliff edge of enlightenment. Studies, reports and sundry data have been piling up almost like fitness gurus at an organic kale smoothie bar. They astonishingly vouch for the myriad benefits of practicing mindfulness.
Some research suggests mindfulness can be as effective as antidepressants in treating depression – causing psychologists everywhere to twitch their noses in intrigue. A study conducted by Oxford University indicated that mindfulness-based cognitive therapy (MBCT) reduced the rate of relapse of recurrent depression by 43%. Now that's as impressive as juggling flaming torches while doing the floss dance!
Practical Ways to Incorporate Mindfulness into Daily Life
Living mindfully should be as easy as eating a piece of cake, but without the guilt trip afterwards and the crumbs on your shirt. Let's shed some light on some simple and practical ways to invite mindfulness into our daily routines – from paying attention to our steps as we walk, to savoring every morsel of our food, to earthing ourselves in the bustle of our interactions with others.
Mindful Breathing Techniques
Now, let's talk breathing, guys. Don't roll your eyes at me; I'm perfectly aware we've all been doing it since day one. But, have you thought about how you breathe?
When was the last time you tuned into your own breath? With mindful breathing, even this most automatic of actions can become a vehicle for increased self-awareness. It's a bit like suddenly hearing the background music in a café, or noticing a wallflower at a party. There's even a specific technique for it. Simply breathe naturally and focus your attention on your breath.
Notice where you feel it the most, like the rising and falling of your chest or the air entering and leaving your nostrils. This "breath awareness" can lead to a profound state of tranquility faster than a sloth on a skateboard; believe me, it's a lot quicker than you might think.
Mindful breathing can enhance self-awareness and promote tranquility when you focus your attention on your breath and notice the sensations it creates.
Mindful Eating Practices
Now on to one of my favorite subjects: food, glorious food! Dig in you say, but wait! Bring mindfulness to the dining table and you'll discover a whole new world of taste, texture, and pure yumminess. Imagine savoring every chunk of that chocolate chip cookie as if it's a piece of treasure, or chewing on that juicy grilled chicken as if it's the best thing you've ever tasted. Mindful eating involves consciously attending to the experience of eating, savoring each bite and appreciating the journey of the food to your plate.
It's not just about slower munching though. It's also about recognizing our responses to food and making thoughtful food choices. It's as if we're bringing a touch of MasterChef to every meal, but without the yelling and the excessively fancy plating.
Mindfulness in Relationships
Ever caught yourself checking your phone mid-conversation? Don't worry, we've all been there – our attention spans now seem to be shorter than a goldfish doing speed-dates. Practicing mindfulness in our relationships involves fully engaging in conversations and showing genuine interest and empathy towards the other person.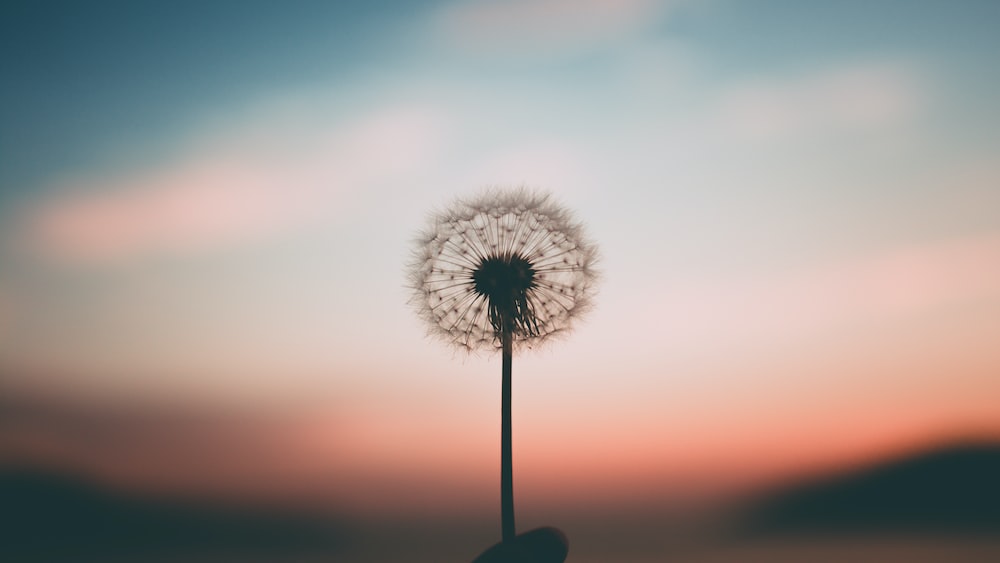 Upon threading mindfulness into our interactions, we might just find that connections deepen, understanding blossoms, and conflicts dissolve like sugar in hot coffee. Imagine dealing with your annoying coworker or impatient boss with an air of calmness more soothing than a cucumber mask on a hot day – sounds heavenly, doesn't it?
Mindfulness and Emotional Regulation
Emotional rollercoaster – fun ride in amusement parks, not so much in real life. Luckily, mindfulness can be your ultimate tool to take control of that wild, spinning ride. Mindfulness promotes emotional control, helping us respond rather than react to the emotional Tupperware parties of life.
How Mindfulness Helps in Managing Stress and Anxiety
Ever felt like a lab rat in a maze of anxiety and stress? Mindfulness can guide you out. By fostering a state of calm awareness, it encourages a step-by-step approach to anxiety.
Mindfulness enables us to observe our stress and anxiety without judgment, like a dispassionate scientist observing the peculiar behaviors of a very interesting specimen – ourselves! This objective perspective makes stress feel like an external event rather than a swirling internal hurricane.
Mindfulness in Overcoming Depression
When it comes to wrestling depression, mindfulness makes for a spunky tag team partner. Through the process of observing, identifying, and accepting, we learn to manage and reduce the symptoms of depression.
Life can sometimes feel like wading through murky water with foggy goggles on. Practicing mindfulness brings clarity. Through enhanced acceptance, the foggy goggles come off, and we start seeing our surroundings, our emotions, and most importantly, ourselves with sharp, clear vision.
Here's the magnificent part: amongst all the mental-health tools at our disposal, such as cognitive therapy, medication, and counseling, mindfulness stands out by bringing a freshness of perspective that dispels any lingering grey clouds.
The Impact of Mindfulness on Cognitive Abilities
Our brain is the control center of our body – the first violin in the grand symphony of our existence. If it's out of tune, the melody of our life sounds off. So, here we go, let's delve into the fascinating impact of mindfulness on our cognitive abilities!
Mindfulness and Memory Enhancement
Ever got that quivering feeling when you just can't recall where you left your keys? Or that annoying memory twitch that keeps nudging you about a task you still can't remember**? Welcome to the struggles of human memory!
Here's the good news: just as a good diet and regular exercise are powerful wellness tools for your body, mindfulness is a wellness tool for enhancing your memory. How does that work, you ask? Well, I'm glad you're curious! When you practice mindfulness, it is like watering a mind-garden, wherein new neural connections bloom, allowing you to remember things better.
I mean, who wouldn't love a pair of mental binoculars to help them peer further into the foggy depths of their recollections?
Mindfulness and Cognitive Flexibility
Imagine being stuck on a really tight rope, clinging on with everything you've got, refusing to let go. That's how our brains sometimes operate when it clings to old thought patterns and beliefs. Wouldn't you rather be like a monkey, effortlessly swinging from branch to branch? That's what cognitive flexibility is all about, and mindfulness is the key to unlocking this ability.
Mindfulness allows us to change our perspective. Think of it as the WD-40 in life's ever-rusty joints, providing the lubrication necessary to navigate through the toughest of cognitive knots. So, grab that mindfulness can, and let's start oiling those cognitive cogs!
FAQs
1. How can I start practicing mindfulness?
Starting with mindfulness can be as easy as taking a deep breath. Focus on the sensation of the air entering and leaving your body. Observe your thoughts and feelings, but don't judge them. It's okay if your mind wanders, just gently guide it back to your breath or chosen point of focus.
2. Can mindfulness help with my anxiety and depression?
Mindfulness certainly can serve as a powerful tool for dealing with anxiety and depression. Mindfulness practice helps create an awareness of your thoughts, allowing you to observe negative patterns rather than getting swept up in them. Remember, it's not a magic pill, but with regular practice, you might just find your silver lining!
3. How long should I practice mindfulness each day?
The time you dedicate to mindfulness really depends on what feels right to you – there's no one-size-fits-all prescription here. Some people start with as little as five minutes a day and gradually increase. Remember, it's not about clocking hours; it's about making each moment count!
4. Can mindfulness improve my relationships?
Absolutely! Mindfulness can pave the way for better relationships. It enhances empathy and understanding, helping you to respond rather than react. You'd be amazed at how your connections can transform when you start listening not just with your ears, but with your heart and mind.
Conclusion
Our minds are like hyper-bouncy rabbits, hopping swiftly from one thought to another. It feels chaotic, doesn't it? Mindfulness gently coaxes this bunny-brain into a calm rabbit, munching contentedly on the simple joys of the present moment.
In this sea of thoughts, mindfulness becomes a handy-lifebuoy, helping us stay afloat amid waves of anxiety, stress, and fretful forgetfulness. Could there be a better wellness tool for navigating the stormy seas of life?
When we commit to mindfulness, it's like swapping our old, hazy spectacles for a brand new pair, one that reveals the world in all its vibrant, vivid, and beautiful detail. So, are you ready to switch those glasses and discover this amazing journey?
Ah, I see you nodding there! Well then, my friend, let the mindful voyage begin, and may your mind find the tranquility and clarity it so surely deserves!
I wish you the best! Fabian.
Share with your Friends: