15 Proven Leadership Goals Examples For Success
In today's fast-paced business environment, effective leadership is critical to achieving success. As a leader, you play a vital role in guiding your team and driving the organization towards its goals.
But how do you ensure you're making the most of your leadership abilities? The answer lies in setting SMART (Specific, Measurable, Achievable, Relevant, and Time-Bound) leadership goals.
This blog post will explore the top 15 SMART Leadership Goals Examples that can help propel your personal growth while fostering team success.
Why Setting SMART Leadership Goals Is Important
Setting SMART (specific, measurable, attainable, relevant, and time-bound) leadership goals is important because it enhances organizational performance, develops leadership skills, and builds a strong team.
Setting SMART goals is vital for enhancing organizational performance, as it provides a direction to leaders and empowers team members to align their efforts with the organization's broader mission.
Enhancing Organizational Performance
One of the primary reasons setting SMART leadership goals is vital to success is its impact on enhancing organizational performance. A well-defined and structured set of objectives not only provides a clear direction for leaders but also empowers team members to align their individual efforts with the organization's broader mission.
For example, consider a scenario where a manager aims to increase the overall sales revenue by 20% over the next quarter. Instead of simply communicating this ambitious goal to the team members and hoping for success through sheer hard work or luck, it would be far more productive to develop SMART goals that facilitate focused action – such as assigning resources based on region-specific revenue potential and devising tailored sales strategies accordingly.
Developing Leadership Skills
Developing leadership skills is crucial for individuals who are striving to improve their performance in the workplace. As a leader, having strong communication skills, decision-making abilities, emotional intelligence, and strategic thinking can help you build trust with your team and guide them towards success.
For example, one SMART goal could be to enroll in a leadership development program that focuses on building communication skills or learning how to manage conflict effectively.
Another goal might be to ask for feedback from team members regularly so that you can identify areas where improvement is needed.
Building A Strong Team
Building a strong team is a crucial leadership goal that involves creating an environment where employees feel supported, motivated, and empowered to reach their full potential.
Effective leaders understand the importance of building trust and fostering open communication among team members to create a cohesive and collaborative work culture.
Leaders who prioritize building strong teams also recognize the value of leveraging individual strengths to achieve organizational objectives. For instance, they may encourage cross-functional collaboration or invest in training programs that help employees develop new skills.
Top 15 SMART Leadership Goals Examples For Driving Success
Here are some examples of SMART leadership goals that can help drive success, including building a positive company culture, enhancing employee engagement, and driving revenue growth and profitability.
Building A Positive Company Culture
Building a positive company culture is an essential leadership goal that can drive success and enhance employee engagement. A positive company culture fosters an environment where employees feel valued, respected, and motivated to perform at their best.
As a leader, you can set the tone for building a positive company culture by emphasizing teamwork, communication, and collaboration.
Another effective way to boost your company's culture is by recognizing the importance of work-life balance. You can either promote flexible work arrangements or offer wellness programs that provide employees with opportunities for physical activity or mindfulness meditation sessions during office hours.
By prioritizing building a positive company culture as one of your SMART leadership goals, you will create an environment where everyone feels valued and supported while driving overall business success.
Enhancing employee engagement is crucial for SMART leadership and success.
Enhancing Employee Engagement
One of the most important SMART leadership goals to drive success is enhancing employee engagement. Engaged employees are more committed and motivated to achieving their personal and organizational goals, leading to increased productivity, improved job satisfaction, better morale, and reduced turnover rates.
Effective leaders recognize the value of investing in their employees' growth, development, health, safety, wellness as they recognize that an engaged workforce translates into higher profits.
Encouraging Professional Growth And Development
As a leader, it's important to encourage the professional growth and development of your team. This could mean providing opportunities for training, mentorship programs, or even just setting aside time for ongoing learning.
One way to encourage professional growth is by having regular check-ins with your employees to discuss their career aspirations and how the company can support them in achieving those goals.
For example, you could set up quarterly meetings where each employee shares their progress towards personal objectives and receives feedback from others on how they can continue to develop.
Increasing Productivity And Efficiency
One SMART leadership goal that can drive success is increasing productivity and efficiency. By setting specific targets for output, streamlining processes, and promoting effective time management practices, leaders can help their teams become more productive and efficient.
For example, a leader might set a goal to reduce the average time it takes to complete a particular task by 20% within the next quarter. They may identify bottlenecks in the process and implement changes to eliminate them or invest in tools or technology that automate repetitive tasks.
By prioritizing productivity and efficiency as part of their leadership vision, managers can create a culture of high-performance where team members are motivated to work efficiently towards shared goals.
Fostering Inclusion And Diversity
As a leader, it's essential to foster inclusion and diversity in your workplace. This goal goes beyond simply hiring people from different backgrounds. It means creating an environment where every team member can feel valued and respected, regardless of their race, gender, religion, or sexual orientation.
One way to achieve this goal is by implementing diversity training for all team members. These trainings should focus on recognizing unconscious biases and promoting open communication to create a more inclusive culture.
Additionally, you can encourage diverse perspectives by actively seeking out ideas from employees with different backgrounds during meetings and decision-making processes.
Implementing Effective Performance Management Systems
One of the key SMART leadership goals that can drive success in the workplace is implementing effective performance management systems. These systems provide a framework for setting clear expectations, defining job roles and responsibilities, and establishing performance metrics that align with organizational objectives.
Effective performance management also allows leaders to identify areas for improvement and provide constructive feedback to help individuals grow professionally.
This can lead to increased productivity, higher retention rates, and improved overall organizational effectiveness. For example, by conducting regular check-ins with team members to discuss goal progress or recognizing outstanding achievements through employee recognition programs helps employees stay motivated while building trust within the team.
Building strong relationships with customers and stakeholders is critical for the success of a business and can be achieved through clear communication channels and regular feedback.
Building Strong Relationships With Customers And Stakeholders
As a leader, it's essential to cultivate strong relationships with your customers and stakeholders. This goal is critical because these individuals can significantly impact the success of your business.
To achieve this SMART leadership goal effectively, you'll need to establish clear communication channels that allow for regular feedback and engagement. For example, consider implementing customer surveys or feedback forms after each interaction to gather valuable insights from your target audience.
Ultimately by Building Strong Relationships with Customers and Stakeholders as one of your SMART leadership goals will set you well on the way to achieving measurable progress towards becoming a more effective leader who delivers successful outcomes over time.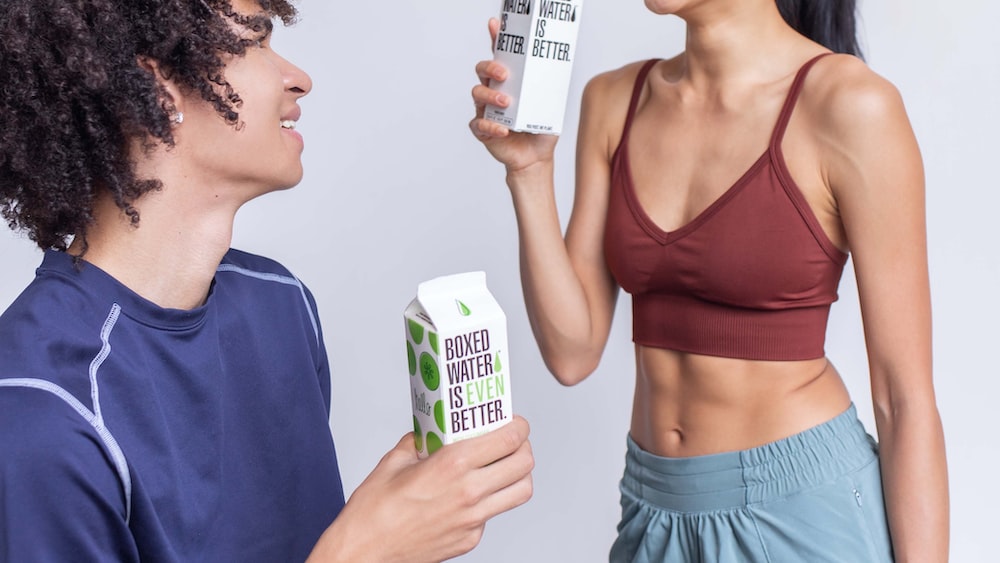 Maintaining Strong Ethical Standards
Maintaining strong ethical standards is a critical leadership goal that can lead to long-term success. Ethical leadership means doing what's right, even when it's difficult or unpopular.
When leaders prioritize ethics and integrity, their employees trust them more, and this trust fosters a positive work environment where everyone feels valued.
A leader who maintains strong ethical standards sets an example for their team to do the same.
One way to maintain strong ethical standards in the workplace is by establishing clear policies that outline how employees are expected to behave. Leaders can create a code of conduct that all staff members must adhere to as part of their employment contract.
They can also provide regular training sessions on ethics-related topics such as conflict resolution or corporate social responsibility.
Developing And Executing Strategic Plans
Developing and executing strategic plans is a key aspect of leadership in any organization. It involves setting long-term goals and creating a roadmap for achieving them.
To develop and execute strategic plans effectively, it's important to begin by assessing the current state of your organization. From there, you can determine what areas need improvement or growth, and set specific goals around those areas.
Once you have identified these goals, it's important to create an action plan that outlines specific steps needed to achieve them. This could involve hiring additional staff members or investing in new technology solutions.
By developing and executing strategic plans as part of your leadership strategy, you can help ensure your organization is successful both now and into the future.
Driving Revenue Growth And Profitability
As a leader, driving revenue growth and profitability can be one of your top priorities. To achieve this SMART leadership goal, you must focus on developing effective strategies that maximize profits while keeping costs low.
For example, you may set a SMART leadership goal to increase revenue by 15% over the next year through targeted marketing efforts and product innovation.
Remember that achieving long-term financial success requires consistent effort and strategic planning.
Improving Brand Reputation And Visibility
Improving brand reputation and visibility is one of the key SMART leadership goals for driving success. This involves building a brand that resonates with target customers, creating positive associations, and nurturing relationships with stakeholders.
To improve brand reputation and visibility as a leader, you could focus on initiatives such as developing a strong online presence through social media marketing or investing in public relations to get your name out there.
Another example would be to prioritize customer service by training employees to provide exceptional support experiences or using customer feedback to optimize product design.
Creating And Nurturing Partnerships And Alliances
One of the key SMART leadership goals that can drive success is creating and nurturing partnerships and alliances. This involves developing strategic relationships with other individuals, organizations, or businesses that can benefit your team or company in different ways.
For example, a marketing manager could set a goal to partner with influencers or industry experts who have a large following on social media platforms. By leveraging their network and expertise, the manager could increase brand awareness among new audiences and potentially attract more customers.
Another example could be partnering with another company in a complementary industry to offer bundled services or cross-promotions for mutual benefits.
Enhancing Operational Excellence And Quality
One SMART leadership goal that can drive success is enhancing operational excellence and quality. This involves streamlining processes, improving efficiency, reducing waste, and ensuring high standards of product or service delivery.
By setting specific goals related to operational performance metrics such as cycle time reduction, defect or error rates, customer satisfaction levels, and employee productivity measures – leaders can guide their team towards continuous improvement.
For instance, a leader may aim to reduce the average response time for customer inquiries by 20% within six months through better resource allocation and training.
By prioritizing operational excellence and quality in their goal-setting process, leaders can not only increase profitability but also enhance their brand reputation through delivering consistent value to customers.
Building A Strong And Diverse Talent Pipeline
One key leadership goal that can help drive success is building a strong and diverse talent pipeline. As a leader, it's important to not only attract top talent but also retain them for the long-term.
By setting specific goals such as implementing mentorship programs or providing training on unconscious bias, leaders can work towards creating a more diverse team.
Additionally, prioritizing employee engagement and offering competitive compensation and benefits packages can help retain top performers.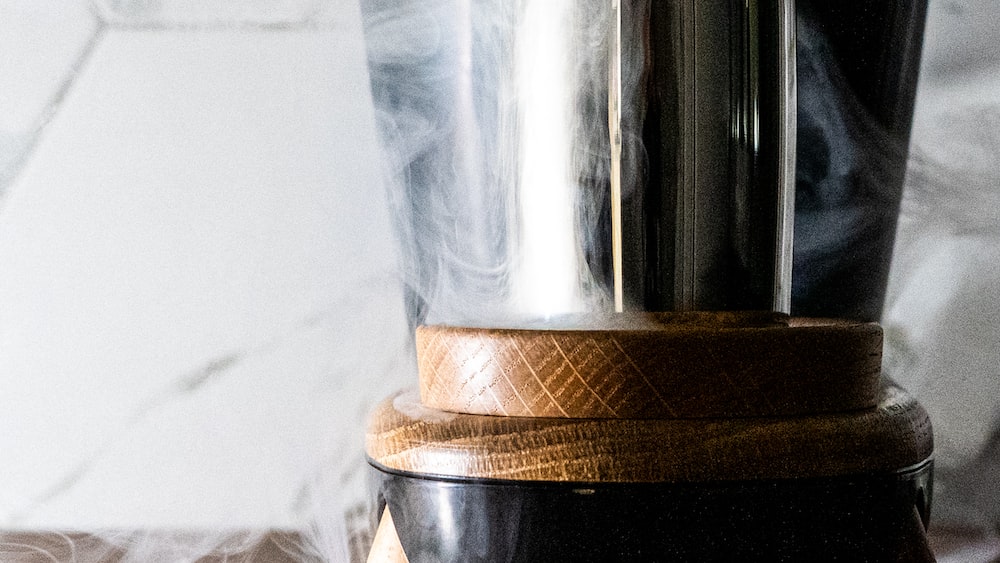 Encouraging Innovation And Creativity
One of the most crucial SMART leadership goals is to encourage innovation and creativity in your team. As a leader, it is essential to create an environment that fosters inspiration and allows for free thinking.
To achieve this goal, you could initiate brainstorming sessions with your team or encourage them to attend training workshops focused on creative problem-solving techniques.
You could also establish frequent team-building exercises that promote collaboration among colleagues from different departments.
How To Set And Achieve SMART Leadership Goals
To set and achieve SMART leadership goals, it is important to create specific and measurable objectives with a time frame, develop an action plan, monitor progress regularly, adapt strategies as needed and solicit feedback for continuous improvement.
Setting SMART goals is crucial for achieving success.
Setting Specific, Measurable, Achievable, Relevant, And Time-Bound Goals
Setting SMART goals is a crucial step towards achieving personal or team success. Specificity helps to clearly define the goal, while measurability ensures that progress can be accurately tracked.
For example, setting an achievable goal such as holding bi-weekly one-on-one meetings with team members can enhance communication skills and improve employee engagement. Equally important is ensuring the relevance of these goals – if leaders set irrelevant targets, their efforts may fail to yield desired outcomes.
Creating An Action Plan
After setting specific, measurable, and attainable SMART leadership goals that are aligned with your organization's vision and mission, it is important to create an action plan.
To create a successful action plan for achieving your leadership goals, start by breaking down each goal into smaller tasks or steps. Prioritize those tasks based on their importance and urgency.
Next, determine who will be responsible for completing each task and set deadlines for completion.
An effective action plan should serve as a guide to help you reach your desired outcomes in a timely manner while avoiding confusion or miscommunication among team members.
Monitoring And Tracking Progress
One of the most crucial aspects of setting SMART leadership goals is monitoring and tracking progress. It's not enough to simply set a goal; you need to actively measure your progress towards achieving it.
For example, if one of your leadership goals is to improve employee engagement, you might choose to measure this by conducting regular employee surveys or implementing a feedback program where team members can share their thoughts and opinions.
By consistently monitoring and tracking your progress towards SMART goals, you'll be able to identify areas for improvement, celebrate successes along the way, and ultimately drive personal growth in yourself as well as success for your team and organization overall.
Adapting Goals And Strategies As Needed
As important as it is to set SMART goals, it's equally important to be open and adaptable when circumstances change. Being able to adapt your strategies and goals allows you to stay on track towards achieving long-term success.
For instance, let's say a leader sets a goal of increasing their team's productivity by 25% in six months. However, due to external factors such as market changes or new competitors entering the space, this may become an unattainable goal.
The ability to pivot when necessary is crucial for any leader who wants to succeed in today's ever-changing business landscape.
FAQs:
1. What are some examples of SMART leadership goals?
Some example of SMART (Specific, Measurable, Achievable, Relevant and Time-bound) leadership goals include improving employee engagement scores by 10% within six months, increasing sales revenue by 20% in the next fiscal year and reducing company turnover rates by implementing a new employee retention program.
2. How can setting SMART leadership goals help drive success?
Setting clear and measurable objectives helps leaders stay focused on what they want to achieve while also providing guidance for employees to know what is expected of them. This promotes accountability and creates a sense of shared ownership among team members, which ultimately drives success towards achieving those specific objectives.
3. What steps should be taken when creating SMART leadership goals?
When creating SMART leadership goals, it's important to start with the end in mind – meaning you should think about what you want to accomplish and work backwards from there. You should then identify key performance indicators (KPIs) that will measure progress towards achieving these objectives as well as set realistic targets based on available resources.
4. How often should I review my organization's progress towards achieving its SMART Leadership Goals?
It is recommended to regularly monitor progress toward reaching your organization's established Smart Leadership Goals- i.e., monthly or quarterly meetings – so that changes can be made along the way if needed depending upon any shifts or changes that may impact plans set forth earlier during the year since flexibility truly key when working towards desired outcomes!
Conclusion: Achieving Success Through SMART Leadership Goals
In conclusion, setting SMART leadership goals is essential for driving success in your personal and team development. By creating specific, measurable, attainable, relevant, and time-based goals, you can inspire and guide your team toward greatness.
The top 15 examples of SMART leadership goals highlighted in this article provide a starting point to enhance organizational performance, develop leadership skills, build a strong team culture, and achieve other important business objectives.
Remember to create an action plan with clear feedback loops for monitoring progress and adapting strategies as needed.
I wish you the best! Fabian.
Share with your Friends: