Aspirations vs Goals: Understanding the Difference and Why It Matters
Welcome to this blog post about aspirations and goals! Are you tired of feeling stuck in life, second-guessing yourself, or longing for something more? You're not alone. We all want to reach our full potential and live a life that reflects our values; however, sometimes, it can be hard to get there with limited resources and time.
If you're searching for self-improvement guidance, then look no further—you have come to the right place. In this blog post, we will discuss why having aspirations and goals is essential for successful self-improvement and explore practical strategies for setting realistic benchmarks along your journey.
We start this off with the definition of aspirations and goals, and we'll explore the differences between those two.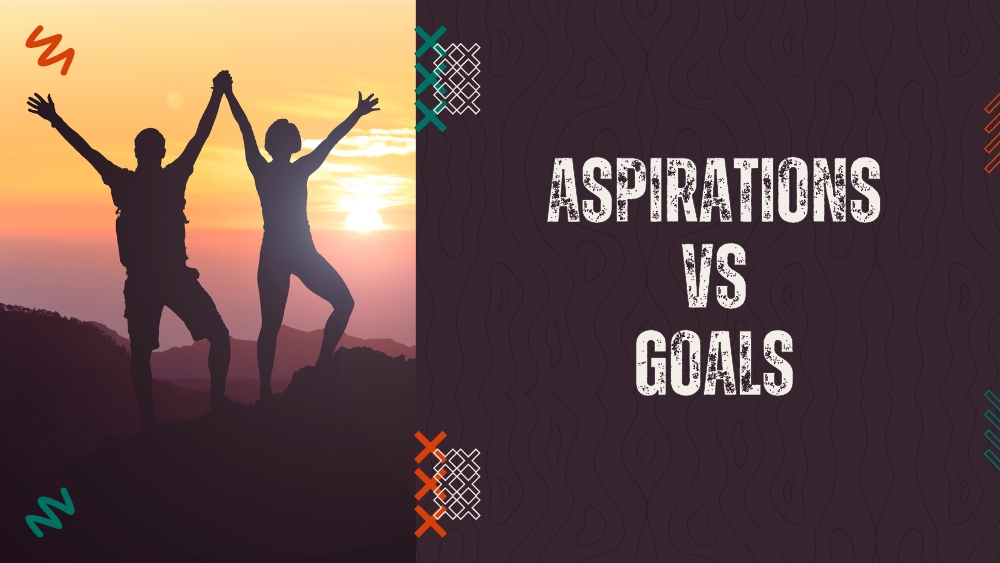 So let's get started!
Aspirations Defined
Aspirations are your highest ambitions, dreams, and desires that you have for yourself.
Aspirations are often rooted in your values – whatever your hopes and ambitions may be, I want to encourage you to pursue them. Aspirations are an important part of life; they provide focus and determination as we strive toward our goals.
Having aspirations gives us something tangible to aim for while being open to any experiences that come with the journey along the way!
Goals Defined
Goals are the specific steps you take to achieve the desired outcome of your aspirations. Goals should be measurable and achievable within a certain timeframe to stay on track and reach your aspirations.
When setting goals, it is important to assess the resources available and limiting factors like time and money. Goals provide focus and help you to stay on track while working towards your Aspirations.
Now that we've defined aspirations and goals let me point out the key difference between the two.
What are the Key Differences Between Goals and Aspirations?
The key difference between aspirations and goals is that aspirations are the big dreams or desires you have for yourself. In contrast, goals are the specific steps you take to achieve your aspirations.
How to Find Aspirations:
Developing aspirations is an essential step toward achieving success. Getting stuck in a rut can be easy, but investing time and effort into envisioning your future can help you break out of that same cycle. Take a few moments each day to think about what you want to achieve in the short-term, mid-term, and long-term.
Here are steps that help you to find your aspirations:
Reflect on your values and interests: Take a few moments to ask yourself, what truly matters? Reflect on your values and interests. What do you love doing that gets you excited or makes time fly? Think of the hobbies and activities that bring out your best self – those are worth exploring! It's essential to prioritize our passions as they give us purpose in life.
Brainstorm potential aspirations: Start dreaming big by brainstorming a list of possible aspirations that align with your core values and interests. What kind of impact could you make in life? How would an extraordinary version of yourself show up? Let these imaginings drive the creation of some bold goals for yourself.
Prioritize your aspirations: To achieve your goals, you must prioritize with intention. Review the list of aspirations and decide which ones are most important for YOU; then focus on those first. Making mindful selections will help give clarity toward achieving success!
How to Reach Your Aspirations:
To reach your aspirations, the most important thing is to take consistent action. This means that daily, you must be taking small steps that bring you closer to your goal.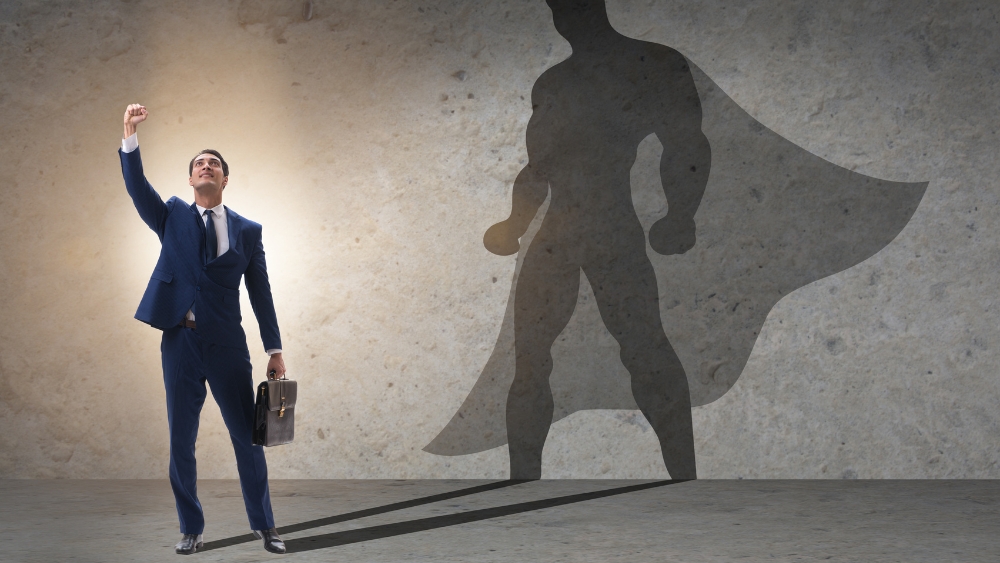 The best way to ensure this consistency is to create small, achievable tasks that only require small amounts of effort but yield the most outstanding results. Here are the steps to reach your aspirations:
Create a plan: Now, it's time to create a plan that will help you work towards them. Think about breaking each aspiration into smaller goals—aims that can be achieved over some time and give yourself something positive to look forward to as you take steps on this journey.
Take action: Start taking steps towards those amazing goals and aspirations of yours. Tracking your progress is essential – stay motivated by celebrating even small wins! Adjusting along with when needed can help keep that fire alive, too – so don't forget about it either.
Career Aspirations
Setting career aspirations is an important part of career advancement and personal growth. With career aspirations in place, you can set yourself up for success by setting out the goals that you'd like to achieve throughout your career.
Understanding what career aspirations are most important to you will give you focus and drive as you look into different career opportunities. Career aspirations enable people to become more successful when they stay focused and motivate themselves to achieve those aspirations.
It's also a way to identify possibilities that may exist within your current career that was unknown previously. When it comes to your career, setting clear career aspirations will create boundaries that let you know exactly where you're heading and what ways of advancement support those objectives best.
As such, take some time to identify those career goals today so that tomorrow is filled with motivation and enthusiasm!
Here are some examples of career aspirations:
Become a software developer and work for a major technology company.
Advance to a senior management position within a healthcare organization.
Start a small business in the hospitality industry and become a successful entrepreneur.
Work for an environmental organization as a conservation biologist and make a positive impact on the environment.
Become a tenured professor of literature at a prestigious university.
Work as a human resources director for a global corporation and develop policies that support employee well-being and diversity.
Become a professional athlete and compete at an international level.
Work as a foreign correspondent for a major news organization and report on important global events.
Become a forensic psychologist and work in criminal investigations or as an expert witness.
Start a career in public service and run for elected office.
Goals and Aspirations Summary
Aspirations and goals go hand-in-hand – aspirations give you the long-term direction, and goals provide the short-term focus. Finding aspirations will help you create meaningful, achievable, measurable goals.
Here are the key takeaways:
Aspirations are rooted in values and provide focus and determination to strive for goals.
Goals are specific steps taken to achieve aspirations, taking into account resources, time, and money.
Finding aspirations involves reflecting on values, brainstorming, and prioritizing.
Achieving aspirations requires consistent action with a plan and tracking of progress.
Taking action is essential for reaching aspirations, so make sure to prioritize with intention and create achievable tasks that will help you reach your goals. The key is to stay focused on the end result.
Have fun chasing your aspirations and goals! Best, Fabian
Share with your Friends: