21 Best Habits To Have: Transform Your Lifestyle
In today's fast-paced world, it can be challenging to maintain a healthy lifestyle and achieve success in our personal and professional lives. That's why we've compiled a list of the 21 best habits you need to adopt to lead a healthier, more successful life.
These practical tips will have you reaping numerous benefits ranging from improved productivity and decision-making skills to enhanced wellbeing and mindset.
Key Takeaways
Regular exercise, a balanced and nutritious diet, getting enough sleep, practicing mindfulness or meditation, and expressing gratitude are some of the most essential habits for leading a healthier and more successful life.
Setting goals and prioritizing tasks, reading or learning something new every day, drinking plenty of water and limiting alcohol and tobacco consumption can also contribute positively to your well-being.
Cultivating a supportive network, taking breaks periodically to rest or express creativity can help maintain balance in your everyday routine while improving productivity levels in both personal growth as well as career development.
Incorporating these 21 habits into your daily routine gradually over time is crucial towards attaining overall wellness by focusing on one habit at a time while keeping track of progress along the way.
The Top 21 Habits For A Healthier And More Successful Life
Here are the top 21 habits that can help improve your physical and mental health:
Regular Exercise
Incorporating regular exercise into our daily routine is one of the best habits we can develop for a healthier and more successful life. Not only does it boost our physical fitness, but it also improves mental well-being, making us feel more energized and ready to tackle any challenges that come our way.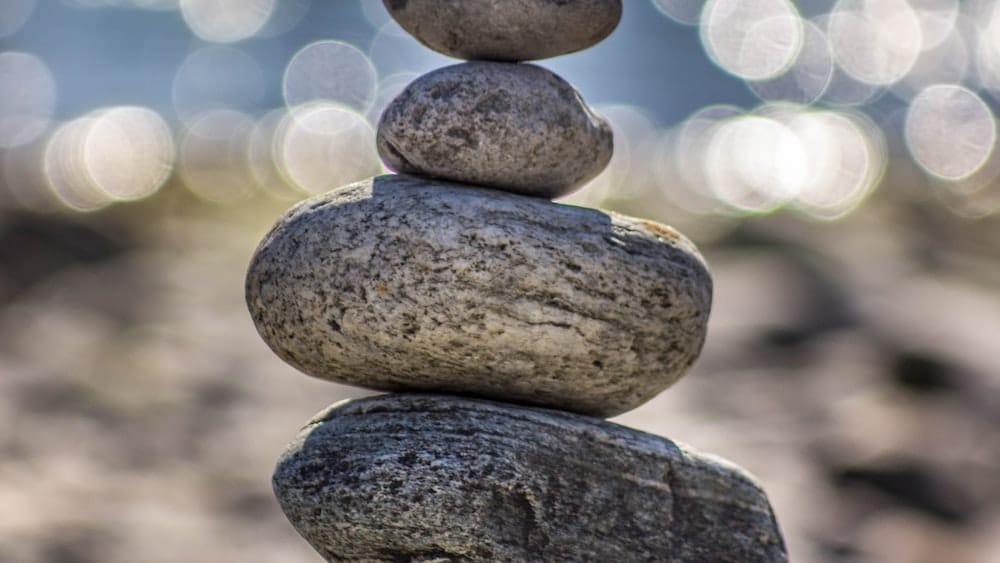 There are countless ways to include regular exercise in your schedule regardless of your fitness level or personal preferences. From strength training at the gym to brisk walks around the neighborhood or engaging in yoga practices, there's something for everyone on this journey towards wellness.
One inspiring example is setting a goal to participate in a local charity run or walk – not only will you improve your own health but also contribute positively towards helping others.
Remember that consistency is key; aim for 2.5-5 hours of moderate activity per week as recommended by experts for optimal results.
Incorporating regular exercise into our daily routine is one of the best habits we can develop for a healthier and more successful life.
Eating A Balanced And Nutritious Diet
Eating a balanced and nutritious diet is one of the most essential habits you can adopt for a healthier and more successful life. By ensuring that your body receives an appropriate mix of nutrients from various food groups, you are taking significant strides towards preventing serious health problems like obesity and diabetes.
Incorporating healthy eating habits into your daily routine doesn't need to be complicated or restrictive. For example, begin by skipping drinks with added sugars and add more water intake throughout the day.
Add fermented foods rich in probiotics such as yogurt or kimchi to support gut health. Include fish consumption two to three times per week – opt for low-mercury non-fried fish options like salmon or sardines which are rich in omega-3 fatty acids known to promote heart health.
Getting Enough Sleep
Getting enough sleep is a crucial habit for leading a healthier and more successful life. It not only affects our overall well-being, but also plays an important role in memory, judgment, and mood regulation.
In fact, even slight sleep deprivation can have negative impacts on our daily activities.
To ensure optimal sleep quality and reap its benefits, it's essential to maintain good sleep hygiene by establishing consistent bedtime routines and creating a relaxing environment that promotes restful slumber.
You should make sure to prioritize factors such as adequate sleep duration – ideally seven to nine hours per night – and addressing difficulties falling asleep if they arise.
Addressing any underlying issues like insomnia or other sleep disorders will greatly improve your overall health and success in the long run.
Remember: prioritizing healthy circadian rhythms through effective management of REM (Rapid Eye Movement) cycles can significantly enhance your daily productivity levels while combating common problems like fatigue-induced errors during critical decision-making processes – ultimately setting you up for sustained accomplishments both personally as well professionally!
Practicing Mindfulness Or Meditation
Practicing mindfulness or meditation is an excellent habit to cultivate that can lead to a healthier and more successful life. Mindfulness activities, such as practicing gratitude, checking in with the body, and paying attention to the present moment, can help reduce stress levels and improve overall mental and physical health.
Meditation is also a powerful tool that enhances cognitive-behavioral therapy, reduces anxiety and depression symptoms, helps manage stress levels effectively. Meditation has been scientifically proven to change the structure of the brain throughout life positively.
As you continue your meditation practice consistently over time, it's possible to develop self-discipline habits that further promote healthy sleep patterns and positive mood outlooks.
Practicing Gratitude
Practicing gratitude is a powerful habit that has been linked to improved mental and physical health. When we focus on what we have instead of what we lack, it helps us cultivate a positive mindset and reduces stress levels.
Expressing appreciation towards the people and things in our lives can also enrich our relationships and lead to increased happiness.
To practice gratitude, start by keeping a gratitude journal or taking time each day to reflect on three things you are thankful for. You can also express your gratitude through acts of kindness or by simply saying thank you more often.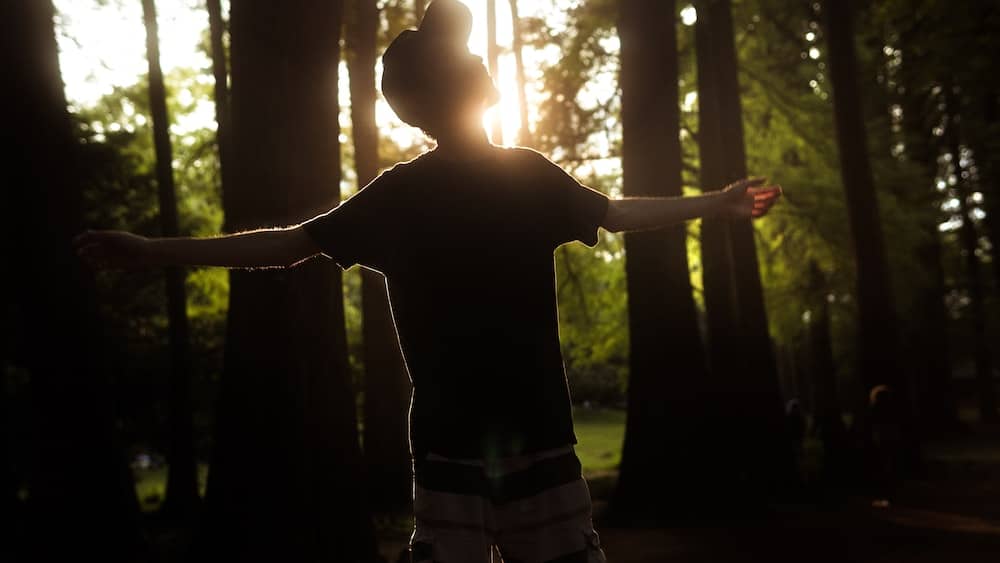 Setting Goals And Prioritizing Tasks
One of the most important habits to have for personal growth and development is setting goals and prioritizing tasks. By having a clear understanding of what you want to achieve and breaking it down into manageable steps, you not only increase your chances of success but also improve your overall productivity.
Start by identifying your long-term goals, then break them down into smaller, more achievable short-term objectives. Make sure to prioritize tasks based on their level of importance and urgency, focusing on the ones that will have the greatest impact on your goals first.
For example, if one of your long-term goals is to improve your physical health, start by setting a goal to exercise three times a week for 30 minutes each session. Then break it down further by scheduling specific days and times in advance for these workouts and make them non-negotiable priorities in your schedule.
Reading Or Learning Something New Every Day
One of the top 21 habits for a healthier and more successful life is to read or learn something new every day. Personal development should be a part of our daily routine, just like brushing our teeth or having breakfast.
Lifelong learning can have numerous benefits such as expanding knowledge, improving cognitive skills, reducing stress levels, and enhancing creativity and imagination. Taking 10-15 minutes each day to read an article online, listen to an audiobook during the commute or watch a TED talk on YouTube can significantly improve your mindset and attitude toward life.
Learning something new every day can also help you stay relevant in your industry by keeping up with current news and trends.
Incorporating this habit into your daily routine might seem daunting at first but starting small makes it manageable. Pick subjects that appeal to you so that it doesn't feel like a chore rather than an enjoyable experience.
Drinking Plenty Of Water
One of the best habits you can adopt for a healthier and more successful life is drinking plenty of water. Water plays a crucial role in maintaining fluid balance, regulating body temperature, aiding digestion, and even boosting cognitive function.
In fact, studies have shown that dehydration can significantly impair mental and physical performance. Additionally, drinking water instead of other calorie-laden beverages like soda or energy drinks can help with weight management and reduce the risk of chronic diseases such as diabetes and heart disease.
If you find it hard to drink plain water all day long, try adding some flavor using natural additives like lemon or cucumber slices. You could also opt for sparkling mineral water if you enjoy fizzy drinks but want to avoid sugar-filled sodas.
One of the best habits you can adopt for a healthier and more successful life is drinking plenty of water.
Limiting Alcohol And Tobacco Consumption
One of the top habits for a healthier and more successful life is to limit alcohol and tobacco consumption. Not only are these substances associated with preventable deaths, but they can also have negative impacts on your physical health, mental wellbeing, and relationships.
Instead of turning to these vices, consider finding healthier ways to manage stress or unwind after a long day. For example, you could try exercising, practicing mindfulness or meditation, or socializing with supportive friends instead.
Cultivating A Supportive Network
Cultivating a supportive network is crucial for achieving success in various aspects of life. Your network consists of people who provide emotional support, encourage personal growth, and offer guidance when needed.
Building a supportive network takes effort, but it's worth it. Joining local clubs or associations related to your interests or career field is an excellent way to meet like-minded individuals who share similar goals.
Attending social events hosted by friends or colleagues also provides opportunities to expand your social circle and build meaningful relationships with people who genuinely care about your well-being.
Taking Breaks And Rest Periodically
One of the most crucial habits to nurture for a healthier and more successful life is taking breaks and resting periodically. Many of us feel like we need to push ourselves all day long without taking a moment to recharge and refresh.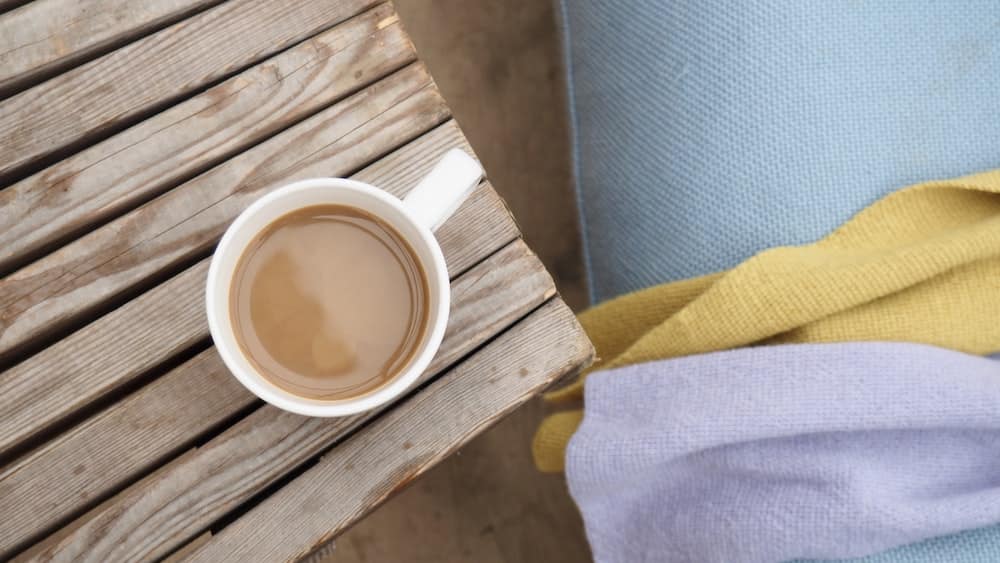 However, this can lead to burnout, stress, reduced productivity, and overall dissatisfaction with our work or daily routine. In fact, studies show that taking regular breaks throughout the day can increase creativity, promote healthy habits like physical activity or mindfulness practices, as well as make employees feel more valued by their employers.
By making it a habit to take breaks regularly during the workday and beyond will positively impact various areas such as self-care, career development personal growth time management stress relief wellness in one way another.
Expressing Creativity
Expressing creativity is one of the top 21 habits for a healthier and more successful life. Being creative allows us to tap into our innermost thoughts and feelings, which can lead to greater emotional well-being.
Creativity takes many forms, from painting or drawing to writing or playing music.
Research has shown that engaging in creative activities reduces stress levels and boosts our overall mood. So whether you're an artist at heart or simply enjoy doodling in your notebook during breaks from work, take some time each day to let your imagination run wild.
Volunteering Or Giving Back
One of the best habits to have for a healthier and more successful life is volunteering or giving back. By contributing to your community, you can not only help those in need but also gain personal growth and fulfillment.
Statistics show that volunteering can improve mental and physical health while also advancing career development. Successful individuals often make it a habit to give back through charity work, philanthropy, social responsibility, or civic engagement.
Volunteering allows you to learn new skills, meet new people, and broaden your perspective on life. It provides opportunities for personal growth by allowing you to step outside of your comfort zone and challenge yourself in new ways.
When incorporating this habit into your routine, proactivity is key- seek out volunteer opportunities that align with your interests and schedule them into your calendar regularly.
Taking Responsibility For Your Actions
One of the top habits for a healthier and more successful life is taking responsibility for your actions. This means owning up to your mistakes, being accountable for your decisions and behavior, and taking steps to make positive changes where necessary.
When we take responsibility, we create trust with others as they see us as reliable and dependable individuals who can be counted on to do what we say we will do. We also gain a sense of empowerment by recognizing that our choices have consequences-both good and bad-and that we are in control of shaping our own lives.
Additionally, when you take ownership over the things within your control (such as how much time you spend on social media vs working towards completing tasks), this helps create focus instead of feeling helpless or overwhelmed because it is easier to manage activities according to priorities set for yourself.
Furthermore, acknowledging and admitting wrongdoing fosters character development which increases resilience during difficult times by learning from setbacks or failures.
One of the top habits for a healthier and more successful life is taking responsibility for your actions.
Practicing Self-Care
Taking care of yourself is essential for achieving a healthy and successful life. Practicing self-care involves nurturing your mind, body, and spirit through practices such as exercise, relaxation techniques like mindfulness or meditation, and engaging in activities that bring you joy.
Examples of self-care include taking a relaxing bath with essential oils after a long day at work or school, spending time with friends who uplift you rather than drain your energy, setting aside time each week for personal hobbies or interests, practicing gratitude by writing down things you are thankful for each day.
Keeping A Positive Attitude
One of the most important habits for a healthier and more successful life is keeping a positive attitude. According to research, people who have a positive outlook on life are less likely to experience stress, depression, and anxiety.
They tend to have better mental health and build stronger relationships with others.
To cultivate a positive attitude, start by practicing gratitude. Focus on the good things in your life rather than dwelling on the negative. You can also surround yourself with uplifting people or read inspiring books that fill you with hope and positivity.
Staying Organized
One of the habits that can help you lead a healthier and more successful life is staying organized. When you have your things in order, it becomes easier to manage your time and prioritize tasks effectively.
Staying Organized also helps with productivity because there will be less clutter in your workspace and mind. It becomes easier to focus on what needs attention when everything is in its proper place.
Being organized means that you are taking responsibility for your actions by avoiding procrastination, meeting deadlines, and achieving goals on time.
Managing Time Effectively
One of the most important habits to have for a healthier and more successful life is managing time effectively. This involves setting clear goals, prioritizing tasks, and creating a schedule that allows adequate time for work, rest, and personal pursuits.
Studies show that successful people are often early-risers who use their morning hours to focus on their priorities before distractions arise. By adopting effective time management techniques like using productivity tools or breaking down tasks into smaller steps, individuals can achieve more in less time while also reducing stress levels.
Seeking Continuous Improvement
One of the most crucial habits to have for a healthier and more successful life is seeking continuous improvement. It means constantly striving to be better than where you were yesterday and not settling for mediocrity.
To seek continuous improvement, we must always challenge ourselves and step out of our comfort zones. We can do this by setting ambitious goals that align with our interests and passions.
Incorporating this habit into daily life requires intentional effort, but it pays off in the long run as personal development leads to self-actualization.
Staying Curious And Open-Minded
Staying curious and open-minded is one of the best habits you can develop for personal growth, continuous learning, and success. When we remain curious about the world around us, we expand our knowledge, challenge our assumptions, and gain new perspectives that help us solve problems creatively.
To cultivate this habit in your life, make a conscious effort to seek out new information every day through reading books or articles on different topics. Engage in conversations with people who have different opinions than yours without judging them.
Embrace change as an opportunity for growth rather than resisting it defensively.
Embracing Challenges And Failure
One of the key habits for a healthier and more successful life is to embrace challenges and failure. Instead of fearing or avoiding difficulties, we should see them as opportunities for growth and learning.
Resilience is an important trait that allows us to bounce back from setbacks and keep pushing forward toward our goals.
It's also essential to recognize that failure is not a final verdict but rather an opportunity to learn from mistakes and improve. Successful people have often experienced many failures before achieving their goals, but they never give up on themselves or their dreams.
So when faced with difficulty or failure, don't be discouraged – instead, take it as a chance to grow and get closer to your desired outcome.
Tips For Incorporating New Habits
Start small with one habit at a time to avoid overwhelming yourself.
Consistency is key, so make sure to practice your new habit regularly.
Track your progress and reward yourself for achieving milestones along the way.
Starting Small
Starting small is key when incorporating new habits for a healthier and more successful life. Here are some tips to get you started:
Choose one habit at a time
Set manageable goals
Make it a daily routine
Use positive reinforcement
Track your progress
Celebrate small wins
By starting with small changes, you can build momentum and increase your chances of success in the long run. Remember that building healthy habits takes time and effort, but the rewards are well worth it!
Being Consistent
Consistency is key to building new habits and maintaining them over time. It's not enough to start a new habit for a week or two, only to drop it completely when life gets busy or stressful.
Consistency means showing up every day, even when we don't feel like it. It means making our new habit a non-negotiable part of our routine, something that we do automatically without thinking about it.
And while consistency can be challenging at first, research shows that after 66 days of consistent practice, a new habit becomes automatic and much easier to maintain in the long run.
Consistency is key to building new habits and maintaining them over time.
Focusing On One Habit At A Time
When it comes to establishing new habits, focusing on one goal at a time is crucial for success. It's easy to get excited about wanting to change multiple aspects of our lives at once, but this approach often leads to burnout and frustration.
For example, if you want to start exercising regularly, don't add in other goals like eating healthier and meditating every day right away. Start by committing to working out three times a week consistently.
Focusing on just one habit allows us to create a concrete plan of action and build momentum towards achieving our bigger goals. Plus, research shows that trying to tackle too much at once can lead us down the path of failure because we become overwhelmed with too many changes all at once.
Tracking Progress
One crucial aspect of building and sustaining healthy habits is tracking progress. Keeping track of your progress through habit trackers can help you stay motivated and accountable, leading to long-term success.
Consistency is key when it comes to forming new habits, and monitoring your progress can help you see visible improvements in behavior over time.
Tracking progress also helps build self-discipline and motivation. By seeing the positive effects that healthy habits have on your life, such as improved energy levels or better sleep quality, you're more likely to stick with them in the long run.
Incorporating tracking into daily routines does not have to be complicated; simple tools like bulletin boards or mobile apps can do the trick while empowering behavioral changes towards healthier living – leading the way efficiency towards self-improvement journey!
Rewarding Yourself
One of the most essential parts of forming new habits is rewarding yourself along the way. Rewards can be both internal, such as a feeling of accomplishment or satisfaction, and external, like treating yourself to something you enjoy.
For example, if your goal is to exercise regularly and stay fit, give yourself a treat each time you reach a milestone or complete a challenging workout. It could be anything from having an extra piece of dark chocolate after dinner to buying that new workout outfit you've been eyeing.
FAQs:
1. What are some of the best habits to have for a healthier and more successful life?
Some of the best habits include getting enough sleep, exercising regularly, eating a balanced diet, practicing mindfulness or meditation, setting goals and priorities, taking breaks from work to rest and recharge, staying hydrated throughout the day and keeping up with regular doctor appointments.
2. How long does it take for new habits to become ingrained?
It typically takes around 21 days for a habit to start feeling like second nature. Consistency is key when trying to form new habits so it is important to stick with them even if progress feels slow at first.
3. Can bad habits be replaced with good ones?
Yes! It may take some time and effort but bad habits can definitely be replaced with healthier ones that promote better overall health and well-being.
4. How beneficial is developing healthy habits for your mental health?
Developing healthy habits can have significant benefits on both physical and mental health. Regular exercise has been shown to reduce symptoms of depression while practicing mindfulness has been linked to reducing stress levels in individuals who struggle with anxiety. Eating a balanced diet also plays an important role in maintaining good brain function which contributes towards stable mood states over time as well as mitigating risks associated chronic diseases including diabetes or heart disease among others.
Conclusion
Incorporating these 21 habits into your daily routine can lead to a healthier and more successful life. Remember to start small, be consistent, and focus on one habit at a time.
Tracking progress and rewarding yourself along the way can also help keep you motivated.
I wish you the best! Fabian.
Share with your Friends: