Learn the Top 10 Habits for Discipline and Success
In today's fast-paced world, self-discipline is essential for achieving success and personal growth. Cultivating the art of discipline leads to habits that pave the way towards consistency and ultimately, progress in various aspects of our lives.
In this blog post, we'll explore ten proven effective habits for enhancing self-discipline which will enable you to take control of your actions, emotions, and decisions.
Along with that, we'll discuss how these practices can help you stay focused on your goals while maintaining resilience during challenging times.
Key Takeaways
Self-discipline is essential for achieving personal growth and success, and it can lead to benefits such as increased productivity, improved decision making, and greater resilience.
Developing effective habits through self-discipline requires starting with small steps, creating a routine that works for you, setting specific and achievable goals, exercising regularly, learning to say no when necessary, embracing failure as a learning opportunity, surrounding yourself with supportive people, practicing gratitude regularly and staying accountable.
By incorporating these ten effective habits into your daily life gradually over time while maintaining accountability in your actions consistently over time will help you achieve sustainable results towards long-term growth.
Understanding The Importance Of Self-Discipline
Self-discipline is a crucial trait that can lead to higher levels of self-confidence, inner peace, and success in personal and professional life.
Benefits Of Self-Discipline
Embracing self-discipline can significantly impact various aspects of our lives, leading to substantial growth and development. Some key benefits of self-discipline include:
Boosted productivity: By staying organized and focused, we can complete tasks efficiently, ultimately improving our performance.
Enhanced time management: With better control over actions and thoughts, we can prioritize tasks effectively and allocate time wisely.
Improved decision making: Practicing self-discipline allows us to make well-informed and rational decisions that align with our goals.
Greater resilience: A disciplined approach helps us face challenges head-on and bounce back from setbacks, fostering adaptability in both personal and professional life.
Increased self-confidence: As we gain control over our actions, feelings, and emotions, we cultivate a stronger sense of self-belief in accomplishing our desired objectives.
Financial stability: Healthy habits like saving money or repaying debt demonstrate discipline that often leads to financial success.
Strengthened relationships: Consistent behavior rooted in respect and communication builds trust among family members, friends, and colleagues alike.
Healthier lifestyle choices: Choosing nutritious foods, exercising regularly, and getting adequate sleep are ways that self-discipline contributes to overall wellness.
Reduced stress levels: Managing our thoughts effectively prevents us from getting overwhelmed by external factors or situations outside of our control.
Personal fulfillment: Developing persistence through consistent behavior enables individuals to achieve their dreams while enjoying a sense of satisfaction along the way.
By incorporating these benefits into our daily routine, we are laying the foundation for long-term habits that foster consistency and growth in every aspect of life.
Embracing self-discipline can significantly impact various aspects of our lives, leading to substantial growth and development.
The Link Between Discipline, Habits, And Growth
Self-discipline is the cornerstone of personal growth and development. It fosters effective habits that, in turn, lead to consistency and progress. By being disciplined, you can break negative patterns and create positive ones that help you achieve your goals.
Furthermore, practicing self-control increases your willpower, focus, resilience and motivation levels to help maintain consistency.
For instance, creating a routine helps embed activities into daily life with less struggle from setting aside time for exercise or waking up early every day with planning ahead what needs to be accomplished each day building successively daily tasks over time helps individuals grow their competency level drastically leading them towards better productivity overall!
Developing self-discipline is difficult but achievable by starting small with minor practices like mindfulness or saying no when necessary gradually; one can enhance their control over their actions.
Ten Effective Habits For Self-Discipline
To develop self-discipline, start with small steps and create a routine. Set specific goals, exercise regularly, embrace failure and surround yourself with supportive people; these are just some of the ten effective habits for self-discipline discussed in this article.
Start With Small Steps
When it comes to developing self-discipline, starting with small steps can be incredibly effective. This approach enables you to establish a consistent routine before gradually building up your efforts over time.
Beginning with small tasks also reduces the risk of becoming overwhelmed and giving up entirely.
Starting small builds momentum, making it easier to achieve bigger goals in the long run. You can build on your successes and increase the difficulty of tasks as you become more comfortable and confident in your abilities.
Consistency is key here; even though the initial task may seem insignificant on its own, committing to it every day will help reinforce positive habits and lead to greater progress over time.
Create And Stick To A Routine
Creating and sticking to a routine is one of the most effective habits for developing self-discipline. When we have a set schedule, it becomes easier to focus on our tasks and avoid procrastination.
Our brains become accustomed to this routine, allowing us to complete activities with greater ease and efficiency.
To create a routine that works for you, identify key priorities in your life such as work deadlines or exercise goals. Then allot specific times in your schedule dedicated solely to these activities.
Additionally, eliminate any distractions during this time such as turning off phone notifications or avoiding social media until completing the task at hand.
Set Specific And Achievable Goals
To develop self-discipline, it is essential to set specific and achievable goals. Goals provide direction and focus towards personal growth and development, giving a clear path towards success.
Setting vague or unrealistic goals can discourage individuals from taking action towards achieving them.
Setting small objectives that build up over time is an effective way to help track progress while avoiding distraction and procrastination. Remember that the key is not just setting the goal but also ensuring that your actions are aligned with your purpose in achieving them.
Practice Mindfulness And Self-Awareness
One of the most effective habits for self-discipline is practicing mindfulness and self-awareness. It involves being present in the moment, observing thoughts and emotions without judgment, and becoming aware of our actions and their consequences.
By practicing mindfulness regularly, we can become more intentional with our actions and avoid impulsive behavior that may lead us off-track from achieving our goals.
Mindfulness also helps us manage stress levels by allowing us to be fully present in each moment as it unfolds rather than worrying about what could happen next or dwelling on past mistakes.
One of the most effective habits for self-discipline is practicing mindfulness and self-awareness.
Exercise Regularly
When it comes to developing self-discipline and creating effective habits, regular exercise is a powerful tool. Exercise not only benefits your physical health but also helps boost your mental strength, focus, and motivation.
Research has shown that exercising regularly improves cognitive function by increasing oxygen flow to the brain and reducing stress hormones like cortisol. This leads to improved focus and productivity throughout the day.
In addition, consistent exercise trains you to prioritize self-care in every aspect of life. It sets a strong foundation for all other healthy habits such as eating well or getting enough sleep.
By consistently making time for exercise despite any distractions or obstacles, you're practicing willpower which translates into stronger resilience when faced with challenges outside of fitness too.
Learn To Say No
One of the most challenging aspects of self-discipline is learning to say no. Saying yes too often can lead to overwhelm, burnout, and a lack of focus on what truly matters.
Learning to say no means setting boundaries and prioritizing your goals.
For example, if you have a clear goal of finishing a project by the end of the month, saying no to social events or extra tasks that may interfere with that goal can help you stay focused and achieve success.
Learning to say no takes practice but it's an essential habit for developing self-discipline and achieving personal growth. Remember, saying yes all the time may feel good in the moment but can be detrimental in the long run.
Embrace Failure As A Learning Opportunity
Embracing failure is an essential habit that can lead to self-development and growth. Instead of seeing failure as a setback, view it as a learning opportunity. Use the experience to assess what went wrong and how you can improve next time.
It's important to remember that some of the most successful people have experienced significant failures before achieving greatness. For example, Michael Jordan was cut from his high school basketball team but used the rejection as motivation to work on his skills tirelessly until he became one of the greatest players in history.
Surround Yourself With Supportive People
Surrounding yourself with supportive people is a crucial habit that can aid in achieving self-discipline. Having friends, family members, or colleagues who encourage and motivate you towards your goals empowers you to remain focused on the larger picture, especially during difficult times.
Supportive people understand the importance of boundaries. They never make you feel guilty about saying no or setting limits when it's necessary to stay on track. They inspire positive thinking and recognize the value of improving oneself as an essential aspect of life-long learning and growth.
By surrounding yourself with individuals who share similar aspirations as yours, staying self-disciplined becomes more manageable than ever before.
Surrounding yourself with supportive people is a crucial habit that can aid in achieving self-discipline.
Practice Gratitude
Another effective habit for self-discipline is practicing gratitude. It's easy to get caught up in negative thoughts and feelings, especially when things don't go according to plan.
But taking a moment each day to reflect on what you're grateful for can help shift your mindset towards positivity and motivation.
Research has shown that practicing gratitude can have significant benefits on our physical health as well, such as reducing stress levels and improving sleep quality. One way to incorporate this habit into your daily routine is by starting a gratitude journal.
Write down three things you are thankful for each day, no matter how small they may seem.
Stay Accountable
Staying accountable is an effective habit that helps keep you on track towards achieving your goals. It involves being responsible for your actions and decisions, as well as having someone who can check in with you regularly to ensure that you are making progress.
One way to stay accountable is by setting specific deadlines for each task and keeping track of your progress along the way. This helps you stay motivated and focused on achieving your goals.
For example, if you're hoping to start a new exercise routine, try finding a workout buddy who shares similar fitness goals so that you can hold each other accountable. By doing this, staying motivated becomes easier and reaching those personal milestones become more achievable with consistent effort.
Remember; accountability isn't just about pushing yourself harder or punishing yourself for not meeting expectations- it's about creating positive habits that lead to growth in all aspects of life.
How To Develop Self-Discipline
To develop self-discipline, start by identifying your weaknesses and triggers, create a plan for improvement, visualize success, celebrate progress and overcome common challenges.
Identify Your Weaknesses And Triggers
Identifying your weaknesses and triggers is a crucial step in developing self-discipline. It helps you understand what hinders your progress and how to overcome it. Here are some tips to help you identify your weaknesses and triggers:
Take note of patterns: Write down specific instances where you have struggled with self-discipline. Look for patterns or common themes that emerge.
Self-reflection: Take time to reflect on your behavior, thoughts, and feelings to identify areas that need improvement.
Seek feedback from others: Ask trusted family members or friends for feedback on areas where you need improvement.
Use a journal: Write down your thoughts and feelings regularly to gain insight into what triggers your lack of self-discipline.
Conduct a SWOT analysis: Assessing your strengths, weaknesses, opportunities, and threats can help you identify areas where you need to focus on improving self-discipline.
Stay mindful: Pay attention to the present moment without judgment, which can help you recognize when you are about to engage in an undesired activity.
Identify unhealthy habits: Recognize unhealthy habits such as procrastination or distractibility that impede your progress towards goals.
Understand the root cause: Explore deeper reasons for why certain actions trigger a lack of discipline, such as boredom or anxiety.
Get feedback from a coach or mentor: A neutral third party can help you assess areas for improvement more objectively.
Keep a record of success stories: Celebrate successes along the way by keeping track of positive changes in behavior prompted by better self-discipline.
Overall, identifying weaknesses and triggers is not an easy task; however, doing so is essential for developing effective habits for success through consistent self-discipline – staying focused while remaining motivated toward personal goals within any area of life!
Create A Plan For Improvement
To develop self-discipline, it is essential to identify your weaknesses and triggers. Once you know what sets you off track, create a plan for improvement that includes specific actions to help you overcome those challenges.
It is also important to visualize success and celebrate progress along the way. This can keep you motivated and focused on achieving your goals. Finally, seek out supportive people who can hold you accountable and offer encouragement when needed.
Visualize Success
Visualizing success is a powerful habit that can help you achieve your goals and boost your self-discipline. By visualizing yourself achieving what you want, you train your brain to see the possibilities and believe in yourself.
To visualize success, start by imagining yourself achieving your goal in vivid detail. Visualize how it will feel when you succeed, what it will look like, who will be there with you celebrating.
Use all of your senses to bring the image to life in your mind's eye.
By seeing yourself achieving success regularly reinforces the belief within us- 'if we can think it or see it clearly enough then we can make it happen.' This technique has been used by high-performing athletes for decades because of its proven track record of improving performance overall Both professionally and personally our minds control our actions- if we visualize an activity before doing that action there are higher chances of performing better while executing them!
Celebrate Your Progress
As you work on developing self-discipline, it's important to take the time to celebrate your progress. Recognizing and acknowledging the steps you've taken towards achieving your goals can help boost your motivation and confidence.
For example, if your goal is to exercise regularly, take a moment to acknowledge yourself for every workout completed – regardless of whether it was an intense session or a simple walk around the block.
Over time, these small celebrations can add up and keep you motivated as you continue working towards more substantial goals.
Overcome Common Challenges
As you work towards developing self-discipline, it's essential to be aware of some of the common challenges that may arise. Here are some effective ways to overcome these challenges: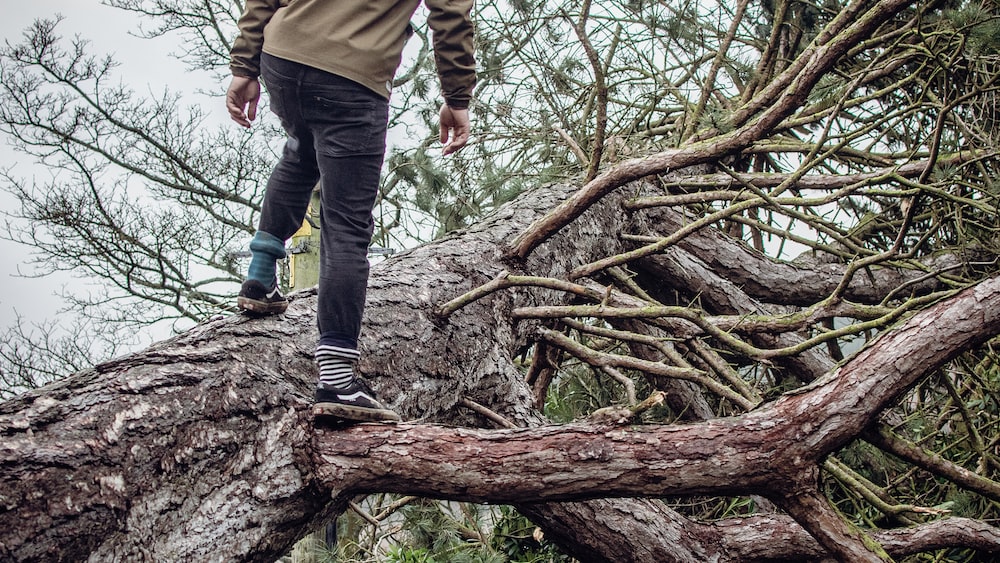 Procrastination: Create a plan for each day and stick to it, even if the tasks seem small or unimportant.
Distractions: Limit distractions by setting up a quiet workspace and turning off notifications on your phone or computer.
Lack of motivation: Keep yourself motivated by visualizing the end goal and breaking down long-term goals into smaller, achievable steps.
Temptations: Avoid temptations by practicing willpower and reminding yourself of the negative consequences that can come from giving in.
Negative self-talk: Practice positive thinking, gratitude, and forgiveness towards yourself when negative thoughts arise.
Fear of failure: Embrace failure as an opportunity to learn and grow, rather than fearing it.
Lack of accountability: Find someone who can hold you accountable for your actions and progress towards your goals, such as a friend or mentor.
By identifying these common challenges early on and implementing strategies to overcome them, you'll be better equipped to develop self-discipline successfully. Remember that developing self-discipline is a process, so be patient with yourself and celebrate your progress along the way!
Conclusion: Discipline Leads To Habits, Consistency, And Growth
In conclusion, developing self-discipline is crucial for personal growth and success. By recognizing the benefits of discipline and its link to habits and growth, we can take small steps towards creating consistent behaviors that will lead us to achieve our goals.
The ten effective habits listed in this article, including setting achievable goals, prioritizing tasks, learning to say no, and practicing gratitude can help us cultivate self-discipline in our daily lives.
While it may be challenging at first, with persistence and accountability, we can overcome obstacles and build resilience towards achieving sustainable results in the long run.
I wish you the best! Fabian.
Share with your Friends: