10 Tips For Setting Goals In Therapy: Supercharge Your Success
Welcome to our guide on "10 effective tips for Setting Goals in Therapy," designed to help you get the most out of your counseling sessions, foster personal development, and make positive changes in your life.
Setting goals is crucial for shaping and maintaining a clear direction as you navigate through therapy, but it can be challenging to determine the best approach. In this blog post, we'll provide valuable insights into goal setting within the therapeutic context while offering practical advice on how to achieve those objectives effectively.
So brace yourself as we unveil these tried-and-true tips that will empower you to succeed not just in therapy but also beyond its realms.
Key Takeaways
Setting clear and specific goals in therapy is crucial for gaining direction, motivation, and a sense of control over one's mental health journey.
Collaborating with your therapist to prioritize goals, break down larger objectives into manageable steps, celebrate achievements, and adjust goals as necessary can lead to faster progress and successful outcomes in therapy sessions.
Practicing visualization techniques for success, remaining open to feedback from the therapist while avoiding common mistakes like setting unrealistic expectations are also important factors in achieving effective goal-setting in therapy.
The Importance Of Setting Goals In Therapy
Setting goals in therapy is crucial as it provides clarity and direction, improves communication with your therapist, increases motivation, gives a sense of control, and leads to faster progress towards achieving desired outcomes.
Setting specific goals in therapy helps gain clarity and direction in personal growth journey.
Clarity And Direction
One of the most significant benefits of setting goals in therapy is gaining clarity and direction in our personal growth journey.
For example, imagine that you're struggling with feelings of stress and overwhelm related to work. Instead of broadly stating that you wish to "feel less stressed," set a specific goal like "learn three new relaxation techniques by next month." This clear objective provides the necessary direction for both you and your therapist as you figure out which approaches are best suited for managing this issue effectively.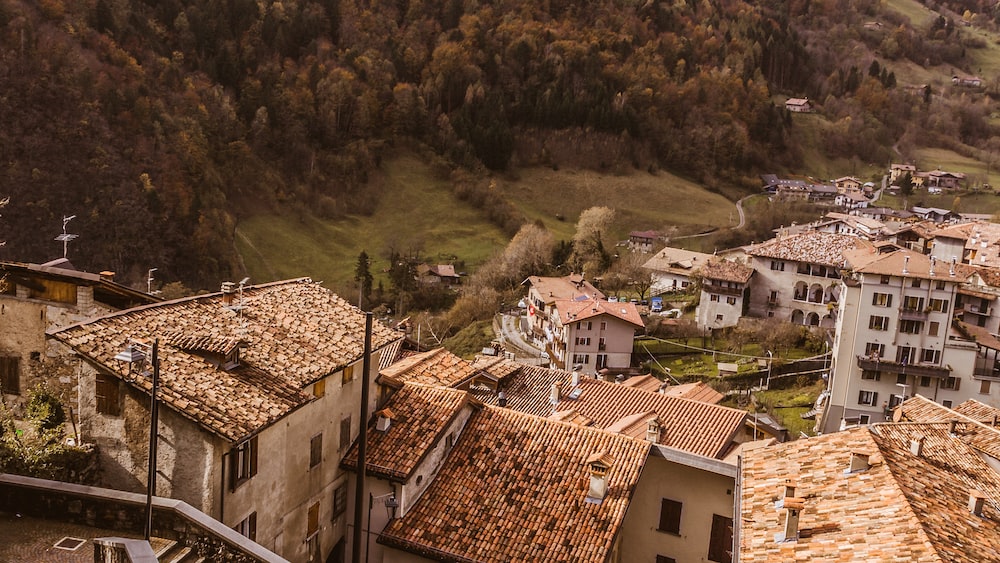 It also helps maintain your motivation since each step brings you closer to achieving something tangible, making it easier to see progress over time.
Better Communication With Therapist
When we set clear goals in therapy, it allows for better communication with our therapist.
This can also create a sense of accountability between us and the therapist. Our goals become a shared vision, and we can work together to monitor progress and adjust course as necessary.
For example, if my goal is to improve my communication skills in my relationships, I might tell my therapist that I want to feel more comfortable expressing my feelings honestly and openly.
From there, they can suggest various strategies such as role-playing exercises or teaching me assertiveness techniques.
Improving communication with your therapist through goal-setting can lead to improved mental health outcomes overall by creating a stronger therapeutic alliance built on trust and transparency throughout the process.
Increased Motivation
When you set goals in therapy, it gives you a clearer vision of what you want to achieve and this clarity can help increase your motivation. When you have a target to aim for, it's easier to keep your eyes on the prize and stay committed to the journey.
Moreover, setting goals helps provide accountability which keeps us motivated. By reviewing progress regularly with our therapists or by using self-monitoring tools such as journals or apps, we gain an objective perspective on how far we've come and keep moving forward.
Sense Of Control
Setting goals in therapy can give you a sense of control over your mental health and wellbeing. When we feel out of control, it's easy to become overwhelmed by our emotions and thoughts.
With each goal achieved, you gain confidence in yourself and your ability to manage challenging situations. This boost in self-esteem helps to reduce feelings of anxiety and depression while increasing overall emotional resilience.
Faster Progress
Setting goals in therapy can help you make faster progress towards achieving your desired outcomes. When you have a clearly defined goal, it gives you direction and purpose, allowing you to focus on what is important during each therapy session.
This helps to ensure that every session counts and that the time spent with your therapist is used efficiently. By working collaboratively with your therapist to set specific and measurable goals, you can develop an action plan that outlines the steps necessary to achieve these goals.
10 Effective Tips For Setting Goals In Therapy
When setting goals in therapy, collaborating with your therapist can help you define specific and measurable goals, break down large goals into manageable steps, prioritize your goals, celebrate achievements and adjust as necessary, keep a progress journal, practice self-compassion while taking responsibility for growth, visualize success to stay motivated, remain open to feedback and adjustments from the therapist while avoiding common mistakes like setting unrealistic expectations.
Collaborate With Your Therapist
Collaborating with your therapist is crucial when it comes to setting effective therapy goals. Your therapist is there to help guide you and work alongside you, so it's important to communicate openly and honestly about what you want out of the sessions.
By collaborating with your therapist, you can create a personalized action plan that works for you. Be open-minded to their suggestions while also advocating for yourself.
This collaboration also includes being honest about any challenges or setbacks encountered along the way.
Define Specific And Measurable Goals
When it comes to setting goals in therapy, one of the most important things you can do is define specific and measurable goals. This means identifying clear outcomes that you want to achieve as a result of your therapy sessions.
It's not enough to say that you want to feel better or be happier – these are vague and subjective concepts.
For example, if your overall goal is to reduce anxiety symptoms, you might set a specific and measurable goal such as "reduce daily feelings of panic from 5 times a day to no more than 2 times a day within the next month." By doing this, you'll have a much clearer sense of what progress looks like and will be able to track your achievements along the way.
Break Down Large Goals Into Manageable Steps
One of the most important tips for setting effective therapy goals is to break down larger goals into smaller, more manageable steps. This helps to create a clear and achievable action plan that you can work towards with your therapist.
Breaking down large goals also helps prevent feelings of overwhelm or frustration that can come from trying to accomplish too much at once. By focusing on each step along the way, you can celebrate progress and stay motivated throughout your journey towards achieving your therapy goals.
Prioritize Your Goals
When setting therapy goals, it's important to prioritize what is most significant for you. Prioritizing your goals can help you stay focused on achieving the outcomes that are most important to your mental health and well-being.
Prioritizing your objectives can also assist in managing any feelings or concerns that may arise during therapy sessions, such as overwhelm or anxiety. By focusing on one goal at a time, it becomes more manageable and easier to achieve.
For instance, if someone struggles with depression but their stress levels are causing an overwhelming impact on their daily life, they may want to focus on better handling stress before addressing other symptoms associated with depression – figuring out how best to handle stress will create a strong foundation for dealing with depression effectively in future sessions.
Celebrate Your Achievements And Adjust Goals As Necessary
It's important to celebrate your achievements, no matter how small they may seem. Acknowledging progress and success can provide a sense of motivation and encouragement to keep going.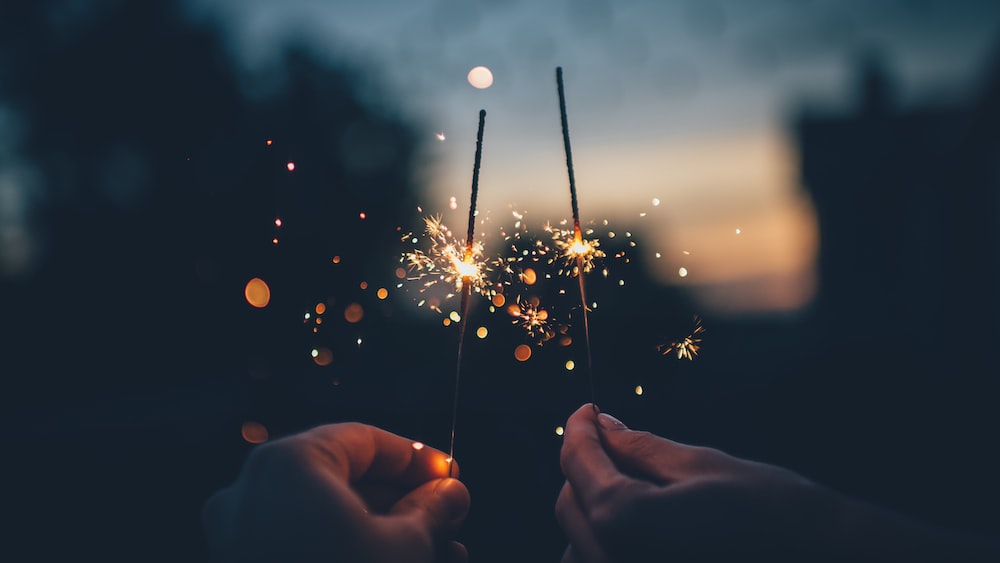 Celebrating milestones can also help you adjust your goals as necessary.
By celebrating successes along the way, you're more likely to stay motivated and committed to achieving your larger goals. This process can also help track progress over time and provide insight into what is working well in therapy sessions.
Keep A Journal To Track Your Progress
Keeping a journal can be a powerful tool in achieving your therapy goals. It allows you to track your progress, reflect on your experiences and emotions, and identify patterns or triggers that may be impacting your mental health.
In addition, it provides accountability as you work towards achieving your goals.
At the beginning of therapy, discuss with your therapist how best to incorporate journaling into your treatment plan. Some therapists may suggest specific prompts or exercises for journaling, while others may encourage free-form writing.
Whatever approach you take, make sure it is realistic and sustainable for you. Set aside time each day or week to write in your journal and celebrate even small achievements along the way.
Practice Self-compassion And Take Responsibility For Your Own Growth
Taking responsibility for your own growth is a critical component of therapy goal setting. It means recognizing that you are responsible for making the changes necessary to achieve your goals, and actively working towards them.
One way to do this is through practicing self-compassion – treating yourself with kindness and understanding as you navigate life's challenges.
Setting goals can often bring up feelings of frustration or disappointment, but approaching them with self-compassion allows us to accept setbacks and mistakes as part of the learning process without getting discouraged.
Remember that therapy is not a one-way conversation; it requires active participation from both the therapist and client.
Visualize Success And Stay Motivated
Visualizing success and staying motivated can be powerful tools in achieving your therapy goals. By imagining yourself successfully accomplishing your objectives, you are more likely to stay focused, determined, and on-track.
One useful technique is called "mental rehearsal," where you practice envisioning yourself succeeding in challenging situations. This can help build confidence and reduce anxiety during real-life scenarios that may otherwise trigger stress or doubt.
Another helpful strategy is keeping reminders of your progress visible in places such as a journal or vision board.
Remember, goal setting doesn't have to be intimidating! With patience, self-reflection, and strong collaboration with your therapist, it's possible to make meaningful progress towards positive change over time.
Be Open To Feedback And Adjustments
During your therapy sessions, you may receive feedback and suggestions from your therapist. It's essential to remain open-minded when receiving this feedback and be willing to make adjustments.
Your therapist will guide you in the right direction by providing insight into what changes can benefit you most. This could include behavioral changes or thought processes that need adjustment.
For example, suppose one of your therapy goals is to improve communication with a partner or friend. In that case, your therapist may provide constructive criticism on how you communicate effectively in certain situations, such as using "I" statements instead of "you" statements.
Being receptive to these comments can help improve relationships and increase positive outcomes overall.
Avoid Common Mistakes, Such As Setting Unrealistic Expectations
One common mistake people make when setting goals in therapy is to have unrealistic expectations. It's important to remember that progress takes time and setbacks are normal.
Setting goals that are too lofty can lead to feelings of frustration, disappointment, and discouragement.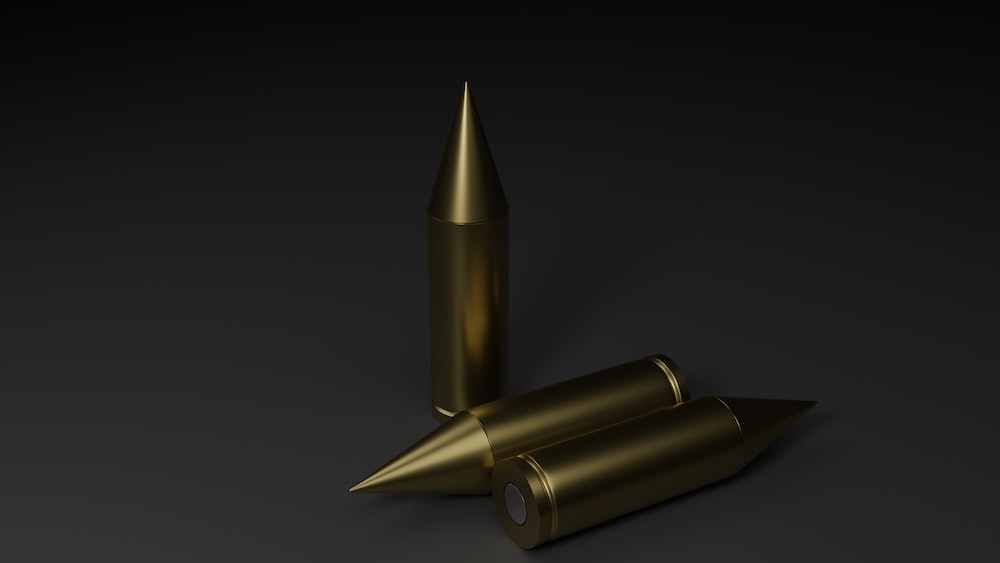 It's also crucial to be open-minded and adaptable in the goal-setting process. As you go through therapy sessions, your needs may change, or new challenges may arise.
Examples Of Therapy Goals
Examples of therapy goals can vary based on an individual's needs and concerns. They may include developing coping skills, improving communication, reducing anxiety or depression symptoms, enhancing self-esteem, and improving relationships.
Developing Coping Skills
Developing coping skills is a common goal for many individuals seeking therapy. Coping skills refer to the methods and techniques that an individual uses to deal with difficult situations, emotions, or stressors in their life.
In therapy sessions, your therapist may work with you to identify specific coping strategies that work best for you based on your unique needs and challenges. These strategies can range from deep breathing exercises and mindfulness practices to problem-solving techniques and assertiveness training.
Additionally, developing healthy coping mechanisms can help you feel more in control of your life while reducing feelings of overwhelm or distress.
Improving Communication
Improving communication is one of the most common goals in therapy sessions, as it affects every aspect of our lives. Whether it's with family, friends, or colleagues, communication difficulties can lead to misunderstandings, conflicts and stress.
To improve your communication skills, start by identifying the specific areas that you need to work on.
Collaborating with your therapist can help you develop an action plan that includes strategies for improving communication in different situations. You might practice effective communication techniques during role-playing exercises or learn how to use "I" statements instead of "you" statements to express your needs without placing blame on others.
CBT is an effective approach to therapy that focuses on changing negative thoughts and behaviors that contribute to anxiety and depression.
Reducing Anxiety Or Depression Symptoms
Reducing anxiety or depression symptoms is a common goal for people seeking therapy. It's important to remember that therapy is not a cure-all, but setting realistic and measurable goals can help improve mental health over time.
One effective approach is cognitive-behavioral therapy (CBT), which focuses on changing negative thought patterns and behaviors that contribute to anxiety and depression.
In therapy, we will work together to identify triggers, develop coping strategies, and set achievable goals for reducing symptoms. Some examples of CBT goals include challenging negative self-talk, practicing relaxation techniques such as deep breathing or progressive muscle relaxation, increasing social support by spending more time with loved ones or joining a support group, and gradually facing feared situations through exposure exercises.
Enhancing Self-esteem
Enhancing self-esteem is a common goal for many people seeking therapy. Low self-esteem can negatively impact our relationships, work, and overall well-being. To improve it, we need to identify the root causes of our low self-esteem and challenge the negative beliefs we hold about ourselves.
One effective technique for enhancing self-esteem is practicing positive affirmations daily.
Another important tip for enhancing self-esteem in therapy is developing assertiveness skills. Learning how to communicate effectively and express our needs in a confident way can help us feel more empowered in our lives.
Your therapist may use cognitive-behavioral techniques to help you challenge negative thought patterns that contribute to low self-esteem or teach coping skills such as meditation or mindfulness practices to increase relaxation levels when experiencing anxiety-provoking situations.
Improving Relationships
Improving relationships is a common goal for people undergoing therapy. Relationships are an essential aspect of our lives, and they can significantly impact our well-being.
One approach that therapists use for improving relationships is cognitive-behavioral therapy (CBT). CBT focuses on changing negative thought patterns and behaviors that may be causing problems in your interactions with others.
Goals such as learning how to communicate effectively, managing conflicts more constructively, and developing empathy towards others can help foster healthier and more fulfilling relationships.
FAQs:
1. Why is setting goals important in therapy?
Setting goals provides a clear path for both the therapist and client to work towards achieving specific outcomes and helps measure progress throughout the therapeutic journey.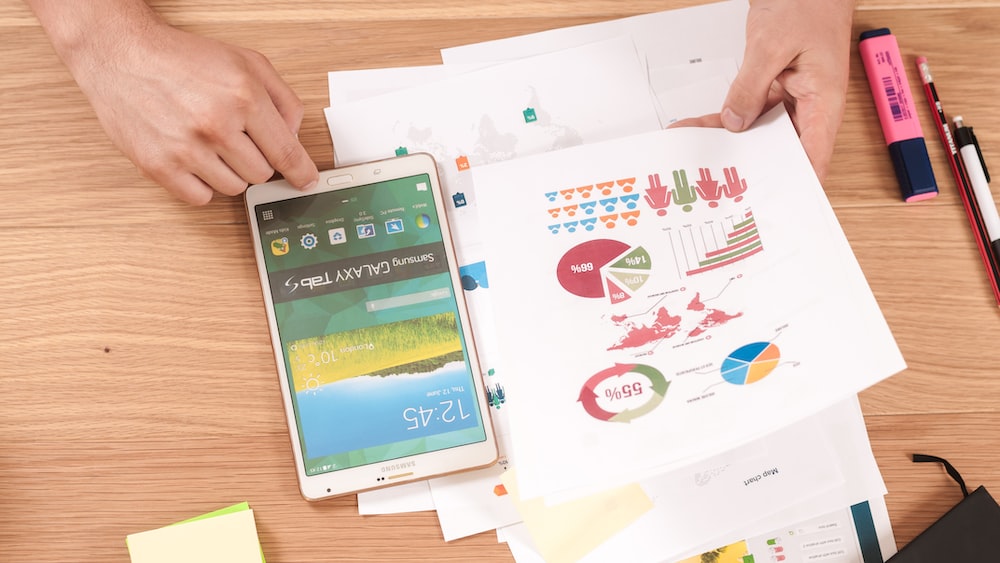 2. How do I create effective goals for my therapy sessions?
Effective therapy goals should be specific, measurable, attainable, relevant, and time-bound. It's also important to make sure that your goals align with your personal values and motivations.
3. Can changing my therapy goals be beneficial?
Yes! As you continue through therapy, it's common for priorities or challenges to evolve. Being open-minded about adjusting your goals can help ensure they remain aligned with what you hope to achieve from treatment.
4. Why is it essential to track progress towards my therapy goal?
Tracking progress towards your goal allows you and your therapist to assess whether current strategies are working effectively or if adjustments need to be made along the way. This data also serves as a great source of motivation when achieving smaller milestones on the way toward bigger objectives!
Conclusion
In conclusion, setting goals in therapy can greatly enhance your progress and overall mental health. By collaborating with your therapist, defining specific and measurable goals, celebrating achievements, and staying motivated through visualization techniques, you can achieve success in your therapy sessions.
Remember to prioritize your goals, practice self-compassion, stay open to feedback, and avoid common mistakes such as unrealistic expectations.
I wish you the best! Fabian.
Share with your Friends: