17 Remarkable Examples of Consistency To Change Your Life
Consistency – the secret ingredient that often sets apart those who achieve greatness from those left behind. As a fundamental aspect of success in various areas of life, consistency reflects dedication and commitment to our goals.
Whether it's maintaining healthy habits or nurturing relationships, many inspiring individuals harness the power of consistency to overcome challenges and remain focused on their objectives.
In this blog post, we will explore 17 examples of consistency in everyday life that can inspire you to incorporate this powerful principle into your own journey toward personal growth and accomplishment.
Understanding Consistency And Its Importance
Consistency, at its core, is the act of maintaining a regular pattern or behavior that leads to small, incremental improvements over time.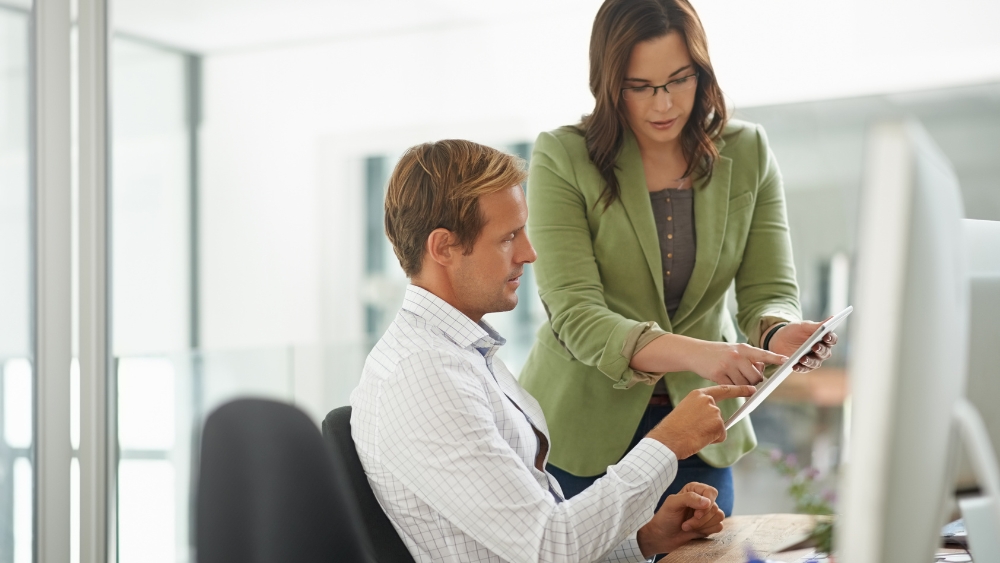 There's no denying the importance of consistency when it comes to self-improvement and overall success. One reason behind its significance is that consistent actions help you develop routines and habits, which, in turn, reinforce discipline and self-control.
Just like how consistently setting aside time for exercise each day promotes physical well-being or dedicating time to reading fosters intellectual growth – these repetitive practices create a sense of routine that eventually becomes second nature.
A key example lies within child development: parents who exhibit consistent parenting methods create an environment where children thrive because they know what to expect from their caregivers – reducing anxiety as a result.
Another aspect that highlights the value of consistency is its role in learning and skill acquisition.
So if there's one takeaway for those looking to improve themselves on any front – be it personal relationships or career goals – let it be this: make a conscious effort towards incorporating more consistency into your daily life and watch progress happen right before your eyes.
Consistency is an important principle for success and can be applied in various areas of life.
17 Examples Of Consistency In Everyday Life
In this section, I'll provide you with 17 examples of how consistency can be applied in everyday life, from maintaining a healthy lifestyle to prioritizing personal development and nurturing relationships.
1. Engaging In Regular Physical Activity
It's essential for you to make regular physical activity a consistent part of your daily life, as it comes with numerous benefits for both your body and mind. Here is a list of reasons why engaging in regular physical activity can contribute to an improved version of yourself:
Reduced risk of chronic diseases: Regular exercise helps lower the risk of developing health issues such as heart disease, stroke, and diabetes.
Enhanced cognitive function: Research shows that engaging in consistent physical activity can improve brain health and mental function.
Improved mood and quality of life: Physical activity is known to release endorphins, which are chemicals that trigger positive feelings and help combat stress and anxiety.
Better pain management for arthritis sufferers: As mentioned by the World Health Organization, regular physical activity can significantly reduce pain and improve overall functionality for adults with arthritis.
Supports growth and development in children: For children aged 5-17 years, consistent exercise promotes healthy growth and development while providing long-term benefits like increased running speed with an increase in leg length.
Greater self-discipline: Incorporating regular exercise into your routine strengthens self-control, allowing you to take control of other aspects of daily life more efficiently.
Stronger immune system: Exercise has been proven to boost immunity which helps fight off infections and illnesses more effectively.
Higher energy levels: Engaging in consistent physical activity increases stamina, enabling you to go through your day feeling more energized.
Remember that consistency is key; by integrating regular physical activity into your lifestyle, you're making a commitment to improving yourself every single day on multiple fronts – from physical health to mental well-being.
2. Daily Reading Or Learning
One powerful example of consistency that can greatly impact your personal development is establishing a habit of daily reading or learning. Setting aside time each day to read, research, or take part in educational activities not only expands your knowledge but also helps you develop discipline and maintain a growth mindset.
For instance, studies have shown that there's a clear correlation between regular reading practice and improved test scores. By incorporating such habits into your routine, you're embracing self-improvement while reaping the many literacy-related benefits associated with reading for pleasure.
Additionally, keeping a consistent learning schedule will make it easier to track your progress over time and stay motivated toward achieving your goals. The key is to find sources of information or subjects that genuinely interest you; this will ensure that the process feels enjoyable rather than like an obligation.
Daily reading practice has been shown to have a clear correlation with reading growth and test scores.
3. Maintaining A Healthy Diet
Maintaining a healthy diet is crucial to living a fulfilling and energized life. It's important to fuel the body with essential nutrients, vitamins, and minerals that keep us going throughout the day.
A balanced diet can boost your immune system, improve your mood, and enhance overall health. Eating plenty of fruits and vegetables is a great start toward maintaining a healthy diet.
The World Health Organization (WHO) recommends at least 400 grams of fruits and vegetables per day to reduce the risk of chronic diseases such as heart disease or cancer.
Additionally, incorporating lean proteins like chicken or tofu into meals can help regulate blood sugar levels while providing long-lasting energy. Another part of maintaining a healthy diet involves being mindful of portion sizes and meal frequency throughout the day. Eating smaller but frequent meals helps curb hunger pangs while keeping blood sugar levels stable during digestion.
This approach also allows for better digestion absorption by giving our stomachs enough time to break down food slowly and absorb all vital nutrients present in it fully.
4. Being Punctual And Reliable
Consistency in being punctual and reliable is essential in both personal and professional settings. If you are someone who often struggles with showing up on time or meeting deadlines, it can leave a negative impression on others and harm your reputation.
Being punctual does not only mean arriving at meetings or appointments on time but also responding promptly to emails or messages. It demonstrates that you respect other people's time and that they can count on you to fulfill your responsibilities efficiently.
Incorporating practices like setting reminders for tasks or planning out schedules can aid in developing habitual punctuality. Additionally, holding yourself accountable by embracing constructive criticism from others while committing to continuous learning can help boost reliability levels every day.
5. Consistent Work Ethic
A consistent work ethic is an essential principle that guarantees the quality of service, interpersonal pressures, and communication with others. It involves dedicating time and effort to tasks to complete them efficiently and effectively.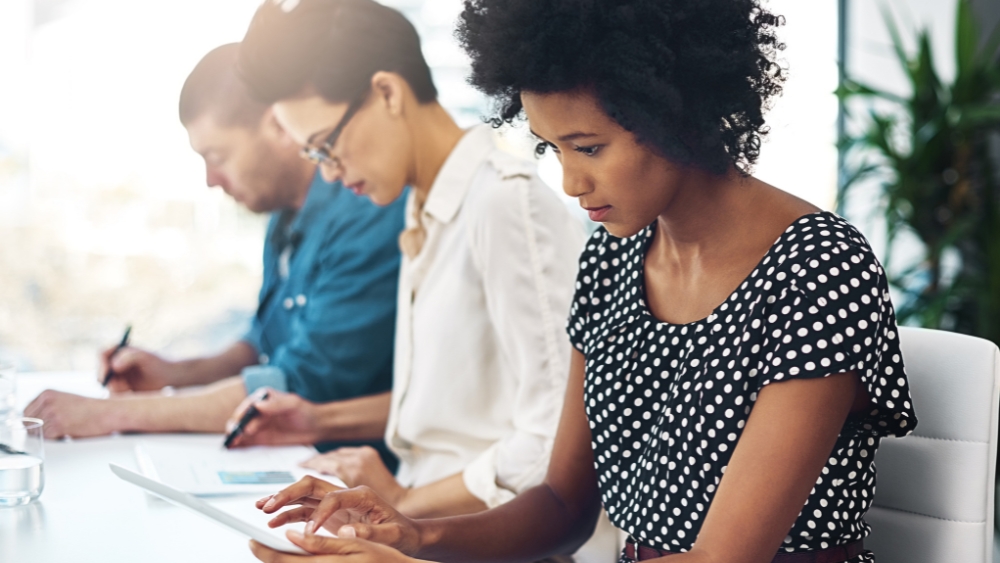 A consistent work ethic requires discipline, determination, and a desire to succeed.
For me personally, having a consistent work ethic has helped me meet my goals time after time. I always ensure that I break down my work into manageable chunks so that it doesn't feel overwhelming.
6. Practicing Sustainable Habits And Environmental Consciousness
When it comes to making a positive impact on the environment, practicing sustainable habits and environmental consciousness is key. Small actions like using a reusable water bottle, reducing single-use plastic consumption, and recycling can make a significant difference.
It's important to remember that sustainability isn't just about protecting the planet – it's also about creating a better future for ourselves and future generations. By being mindful of our consumption habits and taking action to reduce our impact on the environment, we're actively contributing towards building a more sustainable world.
7. Demonstrating Kindness And A Positive Attitude
One key aspect of consistency that can help build a positive mindset and attitude is demonstrating kindness and a positive attitude toward others. This can include simple acts such as always greeting people with a smile or taking the time to show genuine interest in their lives.
An example of this could be making an effort to compliment coworkers or classmates on their work or achievements regularly. Not only does this demonstrate kindness, but it also fosters positive relationships and encourages continued hard work and success.
8. Providing Regular Feedback
Providing regular feedback is a crucial aspect of personal and professional development. Constructive criticism allows for continuous improvement and growth, while positive feedback reinforces good habits and motivates individuals to keep up their efforts.
In the workplace, providing regular feedback increases productivity by clarifying expectations, setting measurable goals, and monitoring progress toward those goals.
Similarly, in personal relationships or as a parent, providing regular feedback is important for creating strong connections and nurturing growth. Giving honest praise can encourage children or partners to continue working hard towards their goals, while constructive criticism can help identify areas for improvement without damaging self-esteem.
Regular feedback and positive reinforcement are important in the workplace to boost productivity and receive positive feedback from management.
9. Engaging In Regular Self-Reflection And Personal Development
Regular self-reflection and personal development are essential aspects of leading a consistent and successful life. By taking time to evaluate your growth and progress, you will be better equipped to identify areas where you can improve and set goals for the future.
The table below highlights some key areas to focus on during your self-reflection and personal development journey, incorporating the important facts related to self-efficacy, emotional skills, and personal growth.
| Area of Focus | Description | Benefits |
| --- | --- | --- |
| Emotional Skills | Developing the ability to regulate emotions, empathize with others, and maintain healthy relationships. | Improves interpersonal relationships, reduces stress, and promotes overall well-being. |
| Self-Efficacy | Building a belief in your ability to achieve goals and complete tasks. | Increases motivation, resilience, and success in various aspects of life. |
| Erikson's 8 Stages of Psychosocial Development | Understanding and progressing through the eight stages of development throughout your lifespan. | Encourages personal growth, fosters a sense of identity, and promotes overall mental health. |
| Classroom-Based Self-Assessment | Consistently evaluating and reflecting on your learning and growth as a student. | Improves academic performance, enhances critical thinking, and fosters a growth mindset. |
| Self-Affirmation | Practicing regular self-affirmation to overcome self-doubt and increase self-esteem. | Activates brain systems associated with personal growth and success, leading to a more fulfilling life. |
By focusing on these areas during your regular self-reflection and personal development sessions, not only will you see improvements in your life, but you'll also feel more empowered and confident in your ability to achieve your goals. Remember, the key to lasting success is consistency, so make this a regular part of your routine, and watch the positive changes unfold.
10. Prioritizing Goals And Taking Action
One of the most critical steps in achieving success and self-improvement is setting specific goals and taking consistent action toward them. It's not enough to have a vague idea of what you want; you need to identify clear, measurable objectives that will keep you motivated and focused.
Start by making a list of your short- and long-term goals, including both personal and professional aspirations. Then, prioritize your goals based on their level of importance or urgency.
Next, break down each objective into smaller tasks that are achievable within a reasonable timeframe.
For example, if one of your major life goals is to become fluent in a foreign language, set realistic milestones for yourself such as studying for an hour each day or signing up for weekly conversation classes.
If improving physical fitness is important to you, create a workout schedule that fits into your daily routine consistently. Remember that consistency is key; making steady progress toward your goal can be more effective than sporadic bursts of effort followed by periods of inactivity or burnout.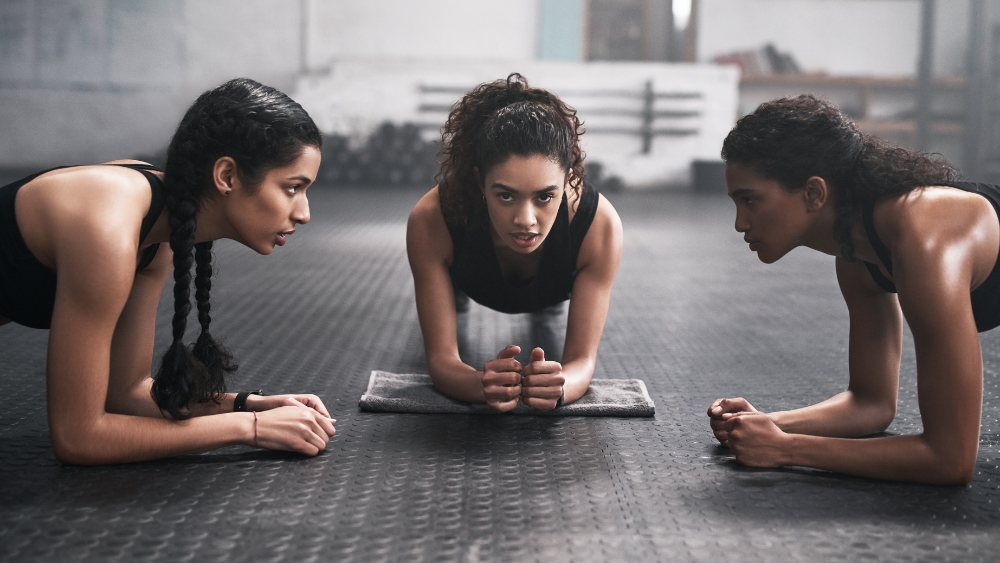 11. Demonstrating Honesty And Trustworthiness
As someone who is interested in personal growth and improvement, demonstrating honesty and trustworthiness is something that should be a top priority. Honesty promotes openness and transparency, which encourages others to reciprocate with their own honesty.
Trustworthiness, on the other hand, involves consistency between actions and words. When you consistently follow through on what you say you will do, people begin to see you as trustworthy.
In the workplace, building trust involves networking, relationship building, and emotional trust at an organizational level.
12. Keeping Promises And Being Dependable
One important aspect of consistency is keeping promises and being dependable. This means following through on commitments that we have made to others, no matter how big or small.
Whether it's meeting a deadline at work, attending a friend's event, or taking care of a pet, being reliable helps build trust in our relationships and shows that we value the people around us.
Research has shown that acting with integrity and keeping promises are crucial components of ethical behavior. By consistently upholding these principles in our personal and professional lives, we can create a foundation of respect and accountability that will benefit us in the long run.
13. Consistent Financial Planning And Saving Practices
Consistent financial planning and saving practices are some of the most important aspects of achieving long-term financial stability. It's imperative to make a habit of setting aside a portion of your income for savings on a regular basis.
This can be done through automatic deductions from your paycheck, making it easier to stay consistent with your savings goals.
One great example is setting up an emergency fund that could cover 3-6 months' worth of living expenses in case of unforeseen circumstances such as illness or job loss. Automating contributions towards retirement accounts like 401(k)s or IRAs will also ensure consistency over time, allowing compound interest to work its magic even more effectively.
14. Maintaining A Strong Network And Nurturing Relationships
Maintaining strong relationships is crucial for personal growth and happiness. Whether it's with family members, friends, or colleagues, nurturing these connections is critical to our well-being.
One way to cultivate a strong network of relationships is through regular communication and interaction. This could be as simple as checking in on a friend via text or scheduling regular catch-ups over coffee.
Another important aspect of building strong relationships is through shared experiences and activities. For example, organizing weekly family meals or weekend outings with friends can provide opportunities for bonding, relaxation, and fun times together.
Positive relationships at work are equally vital to maintaining job satisfaction and overall well-being; staying connected with coworkers and collaborating on projects can help create a positive workplace culture where everyone thrives.
Research has shown that investing time in social connections contributes significantly to our resilience against stressors and promotes greater emotional stability over time.
15. Practicing Mindfulness And Self-Care
I have found that incorporating mindfulness and self-care into my daily routine has been transformative for my overall well-being. Here are some practical ways you can do the same:
Take a few minutes each day to practice deep breathing or meditation.
Engage in activities that bring you joy and relaxation, such as reading or taking a bath.
Get enough restful sleep each night to recharge your mind and body.
Make time for physical activity that you enjoy, whether it's yoga or a walk outside.
Practice gratitude by acknowledging the things that you are thankful for each day.
Establish healthy boundaries with others to prioritize your own needs.
Keep a journal to reflect on your thoughts and feelings and track progress toward personal goals.
Eat a balanced diet full of nutritious foods that energize your body.
Take breaks throughout the day to stretch or move around, especially if you have a sedentary lifestyle.
Remember, practicing mindfulness and self-care is not selfish – it is necessary for maintaining good mental health and achieving personal growth.
Research has found that mindfulness meditation can enhance psychological well-being by increasing mindfulness and reducing stress.
16. Consistent Relationship Maintenance
Maintaining consistency in any relationship is essential for its long-term growth and prosperity. It involves consistent communication, emotional support, mutual respect, and honesty.
Consistency helps build trust between partners, leading to a better understanding and appreciation of each other's needs. This can also help couples navigate through difficult times as they have established a strong foundation to work from.
For example, I make sure to check in with my partner regularly by spending quality time together, expressing gratitude towards them for the little things they do, or just simply having open conversations about how we're feeling about our relationship.
17. Continuous Learning And Skill Development
As someone who strives for self-improvement, continuous learning, and skill development are essential. It's important to never stop learning, as life is a constant journey of growth and development.
There are many ways to engage in continuous learning, from attending seminars and workshops to reading books or taking online courses. Professional development programs can also provide valuable education tailored specifically to enhance one's skills in their field.
Making a commitment to consistent self-discipline exercises can help build better self-control and make it easier to implement these habits into daily life.
Tips For Incorporating Consistency Into Daily Life
To help you incorporate consistency into your daily life, we've put together some helpful tips for planning and organization, motivation and endurance, as well as consistent reflection and adjustment.
Planning And Organization
One strategy for incorporating consistency into daily life is through effective planning and organization. This includes setting achievable goals, prioritizing tasks, and developing a routine that works best for you.
Another aspect of planning is being proactive in anticipating potential roadblocks or obstacles that may arise along the way. For example, if you know that certain days tend to be busier than others, plan accordingly by completing less urgent tasks ahead of time.
Motivation And Endurance
Motivation and endurance are crucial components to building consistency in your life. To help you understand their significance, let's take a look at this table comparing the two factors:
| Motivation | Endurance |
| --- | --- |
| Drives you to take initial action towards your goals. | Helps you maintain consistency in your actions and persevere through obstacles. |
| Can be influenced by external factors, such as rewards or recognition. | Is developed through internal factors, like discipline and commitment. |
| May fluctuate over time and can be inconsistent. | Remains stable and helps you stay consistent in your actions, even when motivation wanes. |
| Is necessary to kick-start change and progress. | Is essential for long-term success and maintaining positive habits. |
As you can see, motivation and endurance are both essential in their own ways, but ultimately, endurance is the key to maintaining consistency in your daily life. Keep this table in mind as you work on incorporating consistency into your daily routine, and remember that motivation alone is not enough for lasting success.
Consistent Reflection And Adjustment
Consistent reflection and adjustment are crucial components of building and maintaining consistency in our daily lives. It involves taking time out to evaluate our actions, decisions, and behaviors periodically.
Reflection is the process of introspection that allows us to examine our thoughts, emotions, and motivations behind a particular action or behavior. On the other hand, adjustment requires identifying areas where we can improve on a consistent basis.
For instance, if you have trouble waking up early every day, start by setting your alarm for 10 minutes earlier than usual each week until you reach your desired wake-up time.
Consistent reflection also helps identify patterns in our behavior that may be hindering progress toward achieving certain goals or fulfilling personal values leading toward personal growth and development.
FAQs:
1. What is consistency and why is it important in business?
Consistency refers to the practice of maintaining a stable and uniform approach to work or operations, achieving predictable results. It's an essential aspect of building trust, credibility, and reliability with stakeholders.
2. How can businesses ensure consistency across their operations?
To ensure consistency, organizations should establish clear standards for their products or services, implement standardized policies and procedures, provide regular training to employees, and monitor performance metrics diligently while applying consistent feedback mechanisms throughout.
3. What are some examples of how businesses can demonstrate consistency?
Examples of demonstrating consistency include delivering high-quality goods or services on time every time at a competitive price point; providing excellent customer service experience consistently regardless of how many times customers interact with brands; committing to social responsibility initiatives over the long term as opposed to sporadic campaigns.
Conclusion
In summary, consistency is a principle that can pave the way for success in various areas of life. Whether it's maintaining healthy habits or nurturing relationships, committing to consistent actions and behaviors can help us achieve our desired outcomes.
By prioritizing planning and organization, and remaining motivated and reflective, we can incorporate consistency into our daily routines. Remembering the importance of being dependable, trustworthy, and personable in both personal and professional settings will set us up for remarkable consistency.
I wish you the best! Fabian.
Share with your Friends: