11 Habits Of The Rich: Live Like A Millionaire
Have you ever wondered what sets self-made millionaires apart from the rest of us? Is it just luck, or do they possess specific habits that we can learn from and emulate in our pursuit of financial success and personal growth? In this blog post, we will explore 11 daily habits practiced by the rich and successful, as discovered through extensive research and interviews.
These habits range from consistent reading to strategic networking, all contributing immensely to their accomplishments.
Examining Rich People's Daily Habits
Let's take a closer look at some of the daily habits that have made self-made millionaires successful, including consistent reading, physical exercise, pursuing passions, sticking to routines, charitable giving, and consistent meditation.
Consistent Reading
One of the most impactful daily habits of self-made millionaires is consistent reading. A staggering 88% of wealthy people dedicate at least 30 minutes every day to reading, embracing a learning mindset that promotes personal growth and development.
Moreover, rich individuals tend to focus on educational content rather than indulging in mere entertainment. For instance, they are often found reading biographies of other successful people or leveraging resources like books and studies conducted over the years to learn more about wealth creation and entrepreneurial skills.
This habit allows them to be consistently exposed to new ideas, perspectives, and strategies that contribute significantly to both their professional growth and success journey.
A staggering 88% of wealthy people dedicate at least 30 minutes every day to reading, embracing a learning mindset that promotes personal growth and development.
Physical Exercise
One of the most important daily habits self-made millionaires embrace is regular physical exercise. In fact, 76% of them engage in at least 30 minutes of aerobic activity each day.
Incorporating fitness into your daily routine not only impacts your long-term prosperity but also offers immediate benefits such as increased productivity, reduced stress, and better mental clarity – all crucial factors for achieving personal growth and development.
For example, consider how many successful CEOs start their day with a morning run or participate in team sports to foster camaraderie among their employees.
Pursuing Passions
One of the most impactful daily habits shared by self-made millionaires is pursuing their passions. It's no secret that when we are passionate about what we do, our drive, determination, and creativity flourish.
This energy not only propels us forward in our careers but also generates a sense of satisfaction and happiness in our lives.
To harness this powerful habit, dedicate time each day to nurture your interests or engage with activities that genuinely excite you. Whether it's learning a new skill, delving into an intriguing book, or volunteering for a cause close to your heart – make space for these pursuits alongside your regular responsibilities.
Sticking To Routines
One of the most important daily habits of self-made millionaires is sticking to routines. Consistency is essential for success, and having a routine in place can help you maintain focus and productivity.
This can be anything from waking up at the same time every day to scheduling your work tasks and leisure activities.
For example, Tim Cook, CEO of Apple Inc., wakes up at 4:30 am each morning and starts his day with emails before heading to the gym. This routine ensures he has time for both work obligations and personal health goals.
Similarly, Tony Robbins follows a strict morning routine that includes meditation, visualization exercises, sauna sessions, and workouts that enable him to have mental clarity throughout his day while boosting his energy levels.
Charitable Giving
Wealthy individuals understand the significance of charitable giving, and it is at the core of many rich people's daily habits. Giving back to society is not only an act of social responsibility but also a way to expand one's network and establish oneself as a respected figure in society.
Charitable giving can be financially rewarding as well. For instance, when you donate appreciated assets such as stocks or mutual funds rather than cash or after-tax dollars, you get tax benefits for donating while avoiding capital gains taxes on that asset.
Consistent Meditation
As you strive towards personal growth and development, it's important to consider consistent meditation as a daily habit. According to Steve Siebold's book "How Rich People Think," self-made millionaires practice mindfulness through frequent meditation.
In addition to the mental benefits, studies have shown that regular meditation can lead to better physical health. Meditation helps lower blood pressure and improve quality of sleep- two habits also practiced by the rich.
Health And Fitness Habits Of The Rich
Self-made millionaires prioritize their health and fitness by engaging in daily exercise, maintaining healthy eating habits, and getting sufficient sleep.
Daily Exercise
As a self-made millionaire, one of the daily habits that helped me achieve success was exercise. According to studies, 76% of the rich practice aerobic exercise for at least 30 minutes every day.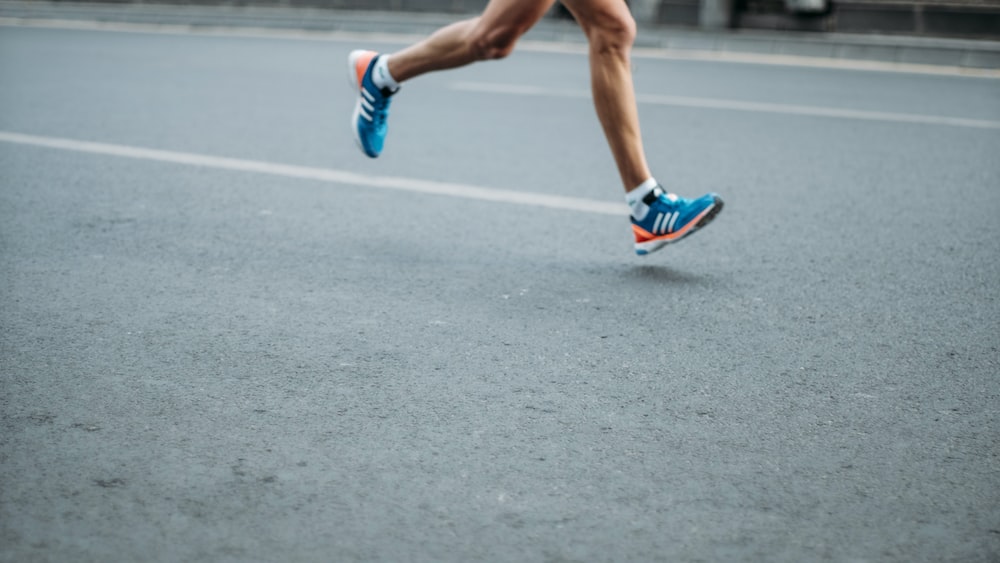 Working out helps us maintain physical and mental health, which is essential in achieving our goals.
Making time for fitness does not need to be complicated or take too much of your day; it could be as simple as walking or jogging around the block before work or taking a break from your desk job to stretch during lunchtime.
Moreover, successful people know that maintaining good health also requires healthy eating habits balanced with sufficient restorative sleep.
Healthy Eating Habits
Maintaining healthy eating habits is a critical part of being successful and wealthy. Self-made millionaires are known for eating healthy food and minimizing junk food in their diet.
When we prioritize our health, we position ourselves to accomplish great things because good nutrition can improve our energy levels and cognitive function, leading to increased productivity.
To support daily health goals, it's essential to focus on whole foods that provide nourishment to the body.
One notable habit among self-made millionaires is their foresight with what they eat – planning meals in advance goes beyond just providing proper nutrition but also ways of saving time (importantly) later in the week when life becomes more hectic than usual; this supports an overall organized lifestyle which paves the way for success through discipline.
Incorporating healthy fats such as avocado or nuts into your meals not only keeps you feeling full longer but provides essential nutrients needed by your brain and heart.
When we prioritize our health, we position ourselves to accomplish great things because good nutrition can improve our energy levels and cognitive function, leading to increased productivity.
Sufficient Sleep
Taking care of your body and getting enough restful sleep is an important part of any successful person's daily routine. Self-made millionaires understand that good health and wellness are necessary components for achieving success in all areas of life.
According to a study conducted by the Centers for Disease Control and Prevention, the rich tend to sleep more than those living closer to or below the poverty level.
Successful people often adjust their sleeping schedules based on their individual needs which could entail going to bed early or waking up later. Prioritizing this habit will go a long way in boosting energy levels, decreasing burnout risk, as well as enabling individuals to handle challenging situations with a clear headspace thus fostering persistence and mental resilience towards achieving set goals.
Financial And Time Management Habits Of Self-Made Millionaires
Self-made millionaires have mastered money skills like budgeting, investment planning, and building passive income. They focus on one thing at a time, live within their means, and set priorities to manage their time effectively.
Budgeting
If you want to become a self-made millionaire, budgeting is one of the most important habits you need to cultivate. Budgeting helps keep track of your expenses and ensure that you are not overspending or living beyond your means.
This habit involves creating a financial plan that outlines how much money you have coming in and going out each month.
The key factor in budgeting is discipline – it requires sticking to your planned spending patterns even when unexpected circumstances arise. A common method used by self-made millionaires is setting aside 10-20% of their income before making any major purchases or investments.
A great example of this is Warren Buffett's frugal spending habits despite his immense wealth; he lives modestly (in a house he bought in 1958 for $31k) but judiciously allocates his resources into ventures with high returns on investment.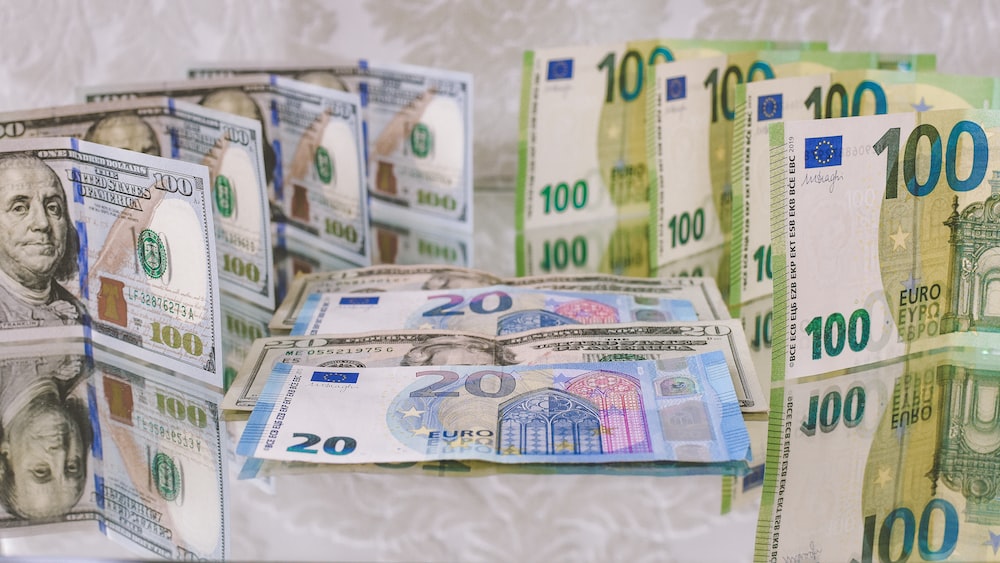 Investment Planning
Investment planning is a crucial part of financial and time management habits for self-made millionaires. By creating an investment portfolio, you are able to diversify your income streams and make your money work for you.
One key strategy is to focus on building a passive income through investments such as real estate or stocks.
Self-made millionaires understand the value of investing in themselves and their future, which includes setting aside money for retirement planning, education, and entrepreneurship ventures.
By adopting this mindset, you can achieve financial freedom while pursuing what matters most to you in life.
Building Passive Income
To build your wealth and achieve financial security, it's essential to prioritize building passive income streams. One of the keys to success is finding something that generates revenue without requiring a significant amount of your time.
Self-made millionaires often invest in stocks, real estate or start their own businesses that can generate a steady flow of passive income.
Another important step toward building passive income is mastering your personal finances by creating budgets, avoiding debt, saving regularly and living within your means.
It may seem challenging at first but taking concrete steps towards building successful habits will undoubtedly lead to better results over time.
Living Within Their Means
As self-made millionaires, one of the most important habits we cultivate is living within our means. This financial discipline allows us to budget wisely and avoid overspending, which can lead to debt and financial stress.
Living within our means also ties into time management habits as it encourages us to prioritize what's truly essential in our lives. By focusing on what matters most, we allocate resources toward activities that bring fulfillment and satisfaction while avoiding unnecessary expenses that drain us financially and emotionally.
Setting Priorities
When it comes to managing your time and financial resources, setting priorities is essential. Self-made millionaires understand the value of prioritizing their goals and have mastered this habit to build wealth and achieve success.
They take the time to identify what is most important at any given moment, whether it's working on a new business venture or spending quality time with family and friends.
To set priorities effectively, you should start by defining clear goals for your personal and professional life. This will help you determine which activities deserve your attention and which ones can be delegated or eliminated altogether.
It's also crucial to consider your own strengths, weaknesses, limitations, and personality traits when making decisions about how to allocate your resources. Once you have established a plan of action based on these factors, stick with it consistently over time until it becomes second nature.
Focus On One Thing At A Time
One of the key habits shared by self-made millionaires is their ability to focus on one thing at a time. By prioritizing their tasks and projects, they are able to give each item the attention it deserves, leading to greater efficiency and productivity.
This habit applies not just in terms of work but also in personal life, where they prioritize spending time with loved ones or pursuing hobbies that truly matter to them.
By focusing on one thing at a time, you can increase your chances of success by avoiding burnout and ensuring all tasks are done efficiently. It's important to know your limits and prioritize tasks based on urgency or importance.
Success Mindset And Relationship Building Habits
Self-made millionaires have a success mindset that includes goal-setting, positive thinking, continuous learning, networking, and relationship-building habits to maintain their connections while also giving back to the community.
Goal Setting
One of the key habits of self-made millionaires is goal setting. They set specific, measurable, achievable, relevant, and timely (SMART) goals that are aligned with their overall vision for life.
For example, if your major vision is to launch a successful startup company in the next two years, then setting SMART goals such as increasing your knowledge about entrepreneurship by attending business conferences or seminars regularly every month will help you move towards achieving it.
One of the key habits of self-made millionaires is goal setting.
Positive Thinking
One of the most common habits of self-made millionaires is positive thinking. They have an opportunity mindset and continuously seek opportunities to grow personally and professionally.
This allows them to take calculated risks, which often leads to success in their business or career.
Moreover, many successful people understand the power of visualizing what they want to achieve, which keeps them motivated toward their goals. For example, Warren Buffet used to pin up money bills on his bedroom wall when he was young as a motivation for his future self.
By maintaining a positive mindset and focusing on abundance rather than scarcity, you can attract more wealth into your life.
Continuous Learning
As a self-made millionaire, I can tell you that continuous learning is an essential daily habit. It doesn't matter how successful you are; there's always something new to learn.
You must keep up with the latest trends and developments in your industry to stay ahead of the competition.
One example of how continuous learning pays off is Warren Buffet who reads 500 pages per day! Learning doesn't have to be boring or tedious either – it could involve attending seminars, listening to podcasts from industry experts or reading books on topics outside your immediate scope of work but beneficial for personal development.
Networking And Relationship-Building
One of the most critical daily habits of self-made millionaires is networking and relationship-building. Successful people understand the value of developing a professional network, meeting new people, and building relationships that can lead to more opportunities.
Financial frugality and an entrepreneurial mindset go hand-in-hand with the effective communication skills needed for successful networking. In fact, volunteering work often provides excellent exposure to influential business connections who could potentially open career avenues in the future.
Remember, today's acquaintances may become tomorrow's clients or customers – so focus on building a strong connection without expecting anything in return immediately.
Maintaining Relationships
One of the most important habits to emulate from self-made millionaires is maintaining relationships. Successful people know that building strong, positive relationships with others is key to achieving their goals.
Creating a community of like-minded individuals who share your values and aspirations can provide invaluable support as you work towards success. This includes not only professional contacts but also personal relationships such as family and friends who provide emotional support.
Giving Back To The Community
One of the most important habits of the rich is their focus on giving back to the community. Philanthropy and community involvement are key components of a success mindset, according to self-made millionaires like Warren Buffet and Bill Gates.
Successful people often use their wealth, knowledge, and influence to support causes they care about. For instance, Oprah Winfrey founded Oprah's Angel Network, which helped fund charitable projects around the world.
Similarly, Mark Zuckerberg donated $100 million to Newark Public Schools as part of his commitment to education reform.
FAQs:
1. What are some common habits of self-made millionaires?
Self-made millionaires often have several daily habits in common, such as waking up early, practicing consistency and discipline, exercising regularly, reading for personal growth and networking with other successful professionals.
2. How can I incorporate rich habits into my daily routine?
Incorporating rich habits into your daily routine involves setting specific goals, creating a schedule to prioritize daily tasks and activities that align with those goals, developing healthy lifestyle habits such as regular exercise or meditation practices and focusing on continuous learning.
3. Can anyone become a millionaire by adopting these habits?
While adopting wealthy habits can certainly improve one's chances of financial success over time, becoming a millionaire requires more than just good daily routines. Other factors include having access to resources (such as affordable financing), identifying profitable business opportunities or investments, and building high-value relationships with partners who believe in your vision.
4. Are there any risks associated with trying to emulate the lifestyle of self-made millionaires?
As with any significant change in one's life routine or financial perspective, there is always some degree of risk involved when attempting to emulate the lifestyles of others especially those who achieved their wealth through entrepreneurship or other unique circumstances which may not be suitable for everyone. For example – investing large amounts into risky ventures without proper research could result in a substantial loss instead of gain so it is important to conduct thorough due diligence before making any rash decisions
Conclusion
In conclusion, the habits of self-made millionaires can teach us valuable lessons about success and happiness. From consistent reading, exercise, pursuing passions, and sticking to routines to charitable giving and meditation – all these daily habits contribute to building a successful life.
Additionally, prioritizing health and fitness, and practicing frugality while investing in multiple income streams are important financial habits that lead to wealth creation.
Lastly, a positive mindset towards goal-setting along with networking and relationship-building contributes significantly to attaining success.
I wish you the best! Fabian.
Share with your Friends: