7 Mindset Resetting Techniques You Need to Try Now
Are you feeling stuck or overwhelmed by negative thoughts, hindering your growth and success? It's time for a mindset reset! Our mental landscape plays a crucial role in our ability to achieve personal and professional goals.
By following these seven simple steps, you can harness the power of positive thinking, break free from self-doubt, and lay the foundation for lasting change.
The Importance Of A Mindset Reset
Understanding the impact of negative thoughts, exploring the benefits of positive thinking, and recognizing the value of a growth mindset are all crucial reasons why resetting one's mindset is important.
Understanding The Impact Of Negative Thoughts
One aspect of your journey to self-improvement is recognizing the significant impact that negative thoughts can have on your life. You may not realize it, but constant negative thinking can create a toxic environment in your mind and hinder you from achieving success or reaching your full potential.
For example, imagine you're working towards a promotion at work, but every day you tell yourself that you're not good enough or smart enough to handle the new responsibilities.
Negative thoughts also have physiological effects on our bodies – when we indulge in them too often, our stress levels rise as our brain releases cortisol, which further impairs our cognitive abilities and makes us more vulnerable to illness.
In this way, understanding just how detrimental negativity is serves as an essential step towards transforming your mindset from one filled with doubt and anxiety into one brimming with positivity and growth opportunities.
Exploring The Benefits Of Positive Thinking
As you embark on your journey to reset your mindset, it's crucial to understand the multitude of benefits associated with positive thinking. Embracing a positive mindset can lead to numerous advantages in both personal and professional aspects of your life.
For instance, studies have shown that people who think positively are more likely to experience success, motivation, and overall happiness.
One great example of the effects of positive thinking is its impact on our physiological response to stress. When faced with a difficult situation, individuals with a healthy mindset manage their emotions better and maintain calmness – this prevents unnecessary strain on their body and brain.
In contrast, those who succumb to negative self-talk might find themselves overwhelmed by anxiety or frustration, which could inhibit their ability to problem-solve effectively.
Feeding one's mind with uplifting information, such as reading inspiring articles, can be helpful in resetting mindset.
Recognizing The Value Of A Growth Mindset
Recognizing the value of a growth mindset is essential for personal and professional development. This concept, pioneered by psychologist and researcher Carol Dweck, focuses on the belief that your basic qualities can be cultivated and improved through consistent effort.
One way to experience the benefits of a growth mindset is by setting measurable goals for yourself. For example, if you want to become more physically fit, establish objectives like running a mile within a certain time or completing specific workout routines within several weeks.
By defining clear targets in this manner, it becomes easier to monitor your progress and adjust your approach accordingly based on feedback.
Another crucial aspect of cultivating a growth mindset involves changing negative self-talk into positive affirmations. If you constantly tell yourself that you're bad at something or will never succeed at particular tasks or goals, it's time to rewire those neural pathways with empowering messages instead.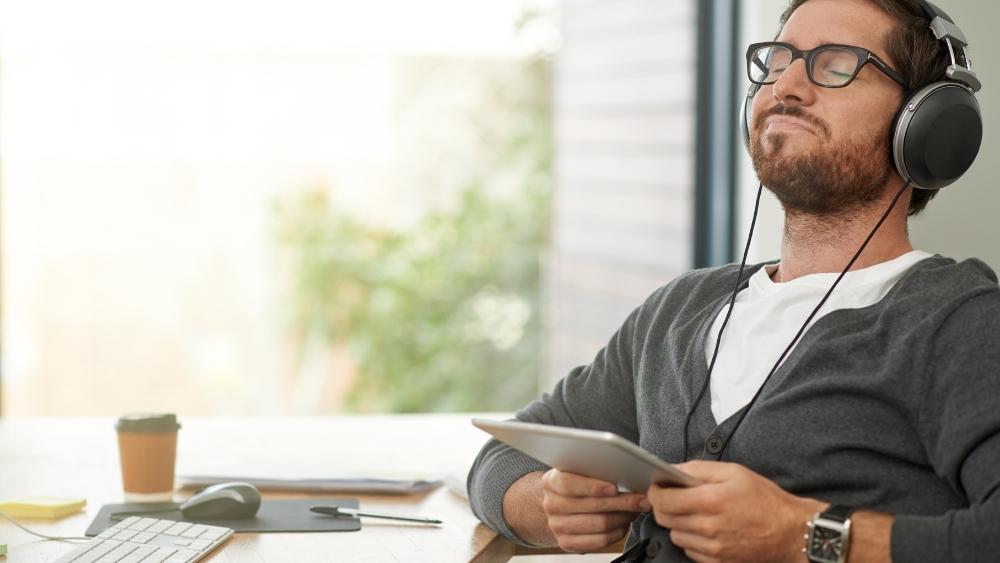 Start by consciously replacing phrases such as "I can't" with "I'll try," or turning "This is too hard" into "This will require effort – I am ready for it." By doing so consistently over time, these affirmative statements will help shape healthier thought patterns and fuel forward momentum toward achieving what once seemed impossible.
How To Reset Your Mindset In 7 Steps
The 7 steps to reset your mindset include:
1. Clearing Your Mind Of Clutter
One of the most challenging parts of resetting your mindset is clearing your mind of clutter. A cluttered mind prevents you from being present, productive, focused, organized, and clear on your path.
Start by accepting your current circumstances and allow yourself to fully feel your emotions.
Meditation can also be an effective tool to practice mindfulness and overcome negative feelings. Take just five minutes each day to sit quietly, breathe deeply, and focus on the present moment.
Not only will this help calm a busy mind, but it can also have physiological benefits such as reducing stress levels and improving sleep quality.
Jotting down thoughts in a notebook or on your phone can help clear your mind and reduce racing thoughts.
2. Turning Negative Thoughts Into Positive Ones
To reset your mindset, it's crucial to turn negative thoughts into positive ones. Negative thinking can cause stress and anxiety, which affects both the mind and body. Start by identifying negative self-talk patterns and replace them with positive affirmations.
Another way to turn negative thoughts into positive ones is to practice gratitude regularly. Focus on what you have instead of what you lack in life. Keep a gratitude journal or list three things that you are grateful for each day.
This helps rewire your brain and create new neural pathways that promote positivity in your daily routine.
3. Practicing Detachment From Your Thoughts
Practicing detachment from your thoughts is a powerful tool to help reset your mindset. Detachment means being able to observe your thoughts without judgment or attachment, and it allows you to approach them objectively.
This can be especially helpful when dealing with negative self-talk, as it helps break the cycle of negative thought patterns that keep you stuck in an unproductive mindset.
One technique for practicing detachment is simply observing your thoughts like clouds passing through the sky, acknowledging them but not getting caught up in them.
Detachment isn't about ignoring or suppressing negative thoughts; rather, it's about learning how to recognize and manage them in a healthy way. It takes practice, patience, and mindfulness to detach from our own minds, but doing so can have profound effects on our overall well-being and success.
4. Observing Your Own Mindset
One important step in resetting your mindset is by observing your own thoughts and patterns. This involves taking a step back from your own thinking and analyzing it objectively.
By doing this, you can identify any negative thought patterns or limiting beliefs that may be hindering your progress toward achieving success. For example, you may notice that you often think negatively about yourself or doubt your abilities to reach a certain goal.
To observe your mindset effectively, try incorporating mindfulness practices into your daily routine, such as meditation or journaling. These activities help to quiet the mind and allow for greater self-awareness which ultimately leads to better decision-making and a healthier mindset overall.
It's important to remember that observing is not judging – instead, approach with curiosity like an observer looking at something new for the first time.
5. Changing Your Self-talk And Language
One of the most powerful ways to reset your mindset is by changing your self-talk and language. The things we say to ourselves have a significant impact on how we feel, act, and perceive the world around us.
Negative self-talk can hold you back from achieving your goals and can even cause physical symptoms such as stress or anxiety.
To change your self-talk, start by becoming more aware of the words you use when talking to yourself. Notice if you tend to be critical or judgmental towards yourself and challenge those negative thoughts with positive affirmations.
For example, replace "I'm not good enough" with "I am capable of achieving my goals". Practicing gratitude also helps shift our perspective towards positivity – write down three things you are grateful for each day in a journal or app.
6. Acting As If To Manifest Your Desired Mindset
When it comes to resetting your mindset, one effective technique is to act as if you already possess the desired mindset. This means imagining yourself as a person with a growth mindset, a positive outlook on life, and self-belief in achieving your goals.
For example, if you want to develop a healthy lifestyle, start by acting like someone who is already fit and healthy: plan meals ahead of time, incorporate daily exercise into your routine and prioritize proper sleep hygiene.
By doing so regularly over an extended period of time (at least 30 days), these actions become habits that eventually turn into natural behavior.
7. Continuously Learning And Growing
I firmly believe that learning is a lifelong process. It's important to nurture your personal and professional development by continuously seeking new opportunities to learn and grow.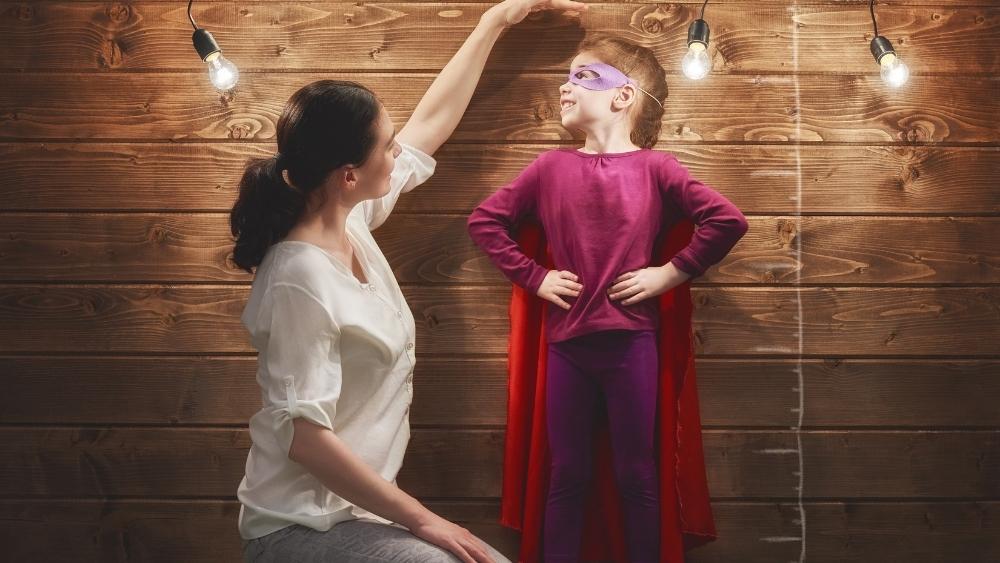 One way I like to stay motivated is by setting measurable goals for myself. This helps me track my progress over time and gives me something concrete to work towards. For example, if I want to improve my public speaking skills, I might set a goal of presenting at least one speech per month at my local Toastmasters club.
Ultimately, the key to a successful growth mindset is embracing challenges as opportunities for learning instead of fearing failure.
Additional Tips For A Successful Mindset Reset
To successfully reset your mindset, it's important to practice gratitude and mindfulness, let go of the past and focus on the present, surround yourself with positivity and support, and be kind to yourself through self-care.
Practicing Gratitude And Mindfulness
One of the most beneficial practices I have found to reset my mindset is through practicing gratitude and mindfulness. By focusing on what I am thankful for, I am able to shift my perspective and appreciate the positive things in my life.
Additionally, mindfulness has allowed me to be more present and aware of my thoughts and emotions. Through savoring enjoyable moments and giving back to others, as well as simply taking time for self-care with activities such as exercise or reading, I have been able to improve my overall well-being.
Practicing gratitude can be done through mindfulness, savoring enjoyable moments, and giving back to others.
Letting Go Of The Past And Focusing On The Present
One of the most important steps in resetting your mindset is learning to let go of the past and focus on the present. It's natural to dwell on past mistakes, missed opportunities, or failed relationships.
However, holding onto those negative thoughts can hold you back from living a fulfilling life. Accepting your current circumstances and allowing yourself to feel your emotions is the first step in moving forward.
For example, if you've been through a difficult breakup that has left you feeling lost and alone, it's easy to become stuck in a cycle of self-blame and regret. Instead of focusing on what went wrong or what could have been done differently, try accepting that it happened and allow yourself time to heal.
Cut ties with anything or anyone who reminds you of that hurtful relationship and start fresh by finding new hobbies or activities that bring joy into your life.
Surrounding Yourself With Positivity And Support
Something that has truly helped me in my journey to reset my mindset is surrounding myself with positivity and support. It may seem like a small thing, but the people we choose to surround ourselves with can greatly impact our mood, motivation, and overall outlook on life.
There are many ways to do this – you could join a community of like-minded individuals online or attend local events related to your interests. Even something as simple as having coffee with a friend who always lifts your spirits can make a world of difference.
Surrounding yourself with positivity not only helps you stay motivated towards achieving your goals, but it also reduces stress and promotes mental wellness.
Being Kind To Yourself Through Self-care
One of the most important aspects of resetting your mindset is being kind to yourself through self-care. We often put too much pressure on ourselves and forget to take care of our physical, emotional, and mental health.
To practice self-care, start by prioritizing activities that make you feel good. This could be as simple as taking a relaxing bath or going for a walk in nature. Make sure to also take care of your basic needs, such as eating healthy meals and getting enough sleep.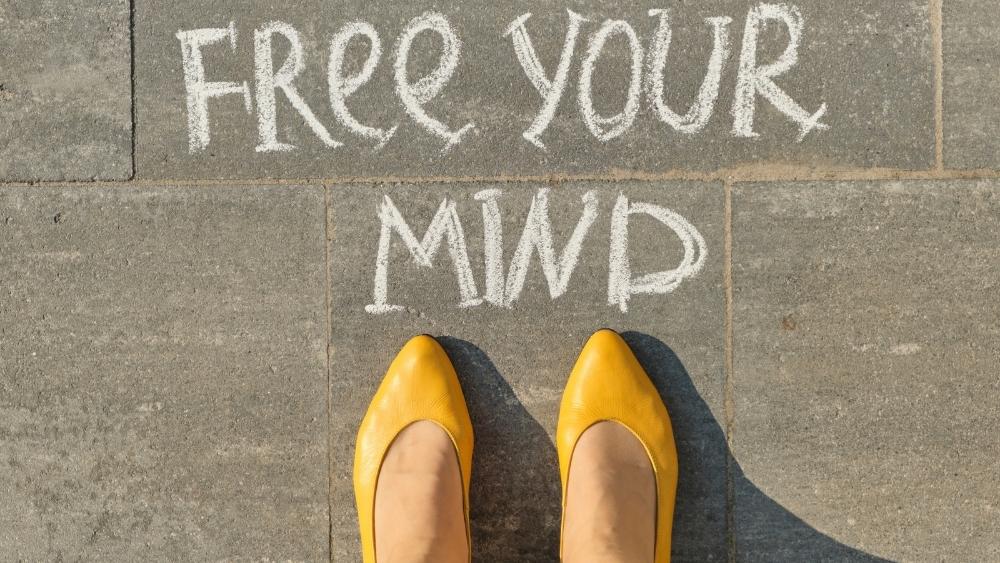 By practicing self-compassion through self-care, we can develop a more positive outlook on life and build resilience against setbacks.
FAQs:
1. What does it mean to reset your mindset?
Resetting your mindset involves intentionally shifting your thoughts, beliefs, and attitudes in a positive direction to improve overall well-being and achieve personal growth.
2. How can I tell if my mindset needs resetting?
Some signs that you may need a mindset reset include feeling overwhelmed, stuck in negative thought patterns, or lack of motivation towards creating meaningful change in your life.
3. What are the 7 steps for resetting your mindset?
The 7 steps for resetting your mindset include identifying limiting beliefs, practicing gratitude and positive affirmations, setting achievable goals, cultivating self-care practices such as mindfulness meditation or yoga, surrounding yourself with supportive people who share similar values & beliefs, and regularly engaging in activities that bring you joy & fulfillment.
4. Can anyone reset their mindset using these 7 Steps?
Yes! Anyone can benefit from taking intentional steps to cultivate a more positive outlook on life by starting with these simple yet powerful actions aimed at shifting perspective towards positivity & growth instead of remaining stuck or discouraged by current challenges faced day-to-day.
Conclusion
Resetting your mindset is not an easy task and requires effort and commitment. It is important to understand the impact of negative thoughts on our lives and explore the benefits of positive thinking.
By following the 7 steps outlined on how to reset your mindset, you can clear your mind of clutter, turn negative thoughts into positive ones, practice detachment from your thoughts, observe your own mindset, change your self-talk and language, act as if to manifest your desired mindset, and continuously learn and grow.
Additional tips for success include practicing gratitude and mindfulness, letting go of the past, and surrounding yourself with positivity and support while being kind to yourself through self-care.
Remember that changing one's habits takes time, but determination coupled with fun activities like reading inspiring books or doing a workout program can speed up the process.
I wish you the best! Fabian.
Share with your Friends: