Unleash Your Potential: How to Improve Your Mindset in 13 Steps
Are you ready to unlock your full potential and become the best version of yourself? Developing a growth mindset is crucial to achieving success, happiness, and personal growth.
In this blog post, we'll explore 13 powerful strategies that will help you cultivate a more positive way of thinking and tackle any challenges life throws at you head on.
The Importance Of A Positive Mindset
Having a positive mindset is crucial for mental and physical well-being, boosting creativity and productivity, and enhancing emotional intelligence.
Mental And Physical Health Benefits
Did you know that nurturing a positive mindset can significantly impact your mental and physical health? That's right, simply by embracing a positive outlook on life, you can reap a variety of benefits.
For instance, having an optimistic attitude has been linked to lower stress levels which, in turn, contributes to better immune system function.
Moreover, adopting a positive mindset has also been associated with improved cardiovascular health. Research shows that those who have an upbeat attitude are less likely to develop heart disease compared to their pessimistic counterparts.
A growth mindset embraces challenges and perseveres in the face of failure, while a fixed mindset avoids challenges and gives up easily.
Also worth mentioning is the fact that positivity can contribute to enhanced emotional intelligence – making it easier for you to navigate social situations and form meaningful connections with others.
Increased Creativity And Productivity
One of the most compelling reasons to adopt a positive mindset is the undeniable impact it has on your creativity and productivity. Imagine this – you're tackling a challenging project at work or pursuing an ambitious personal goal.
By maintaining a constructive attitude, your mind remains open to new ideas and alternative solutions.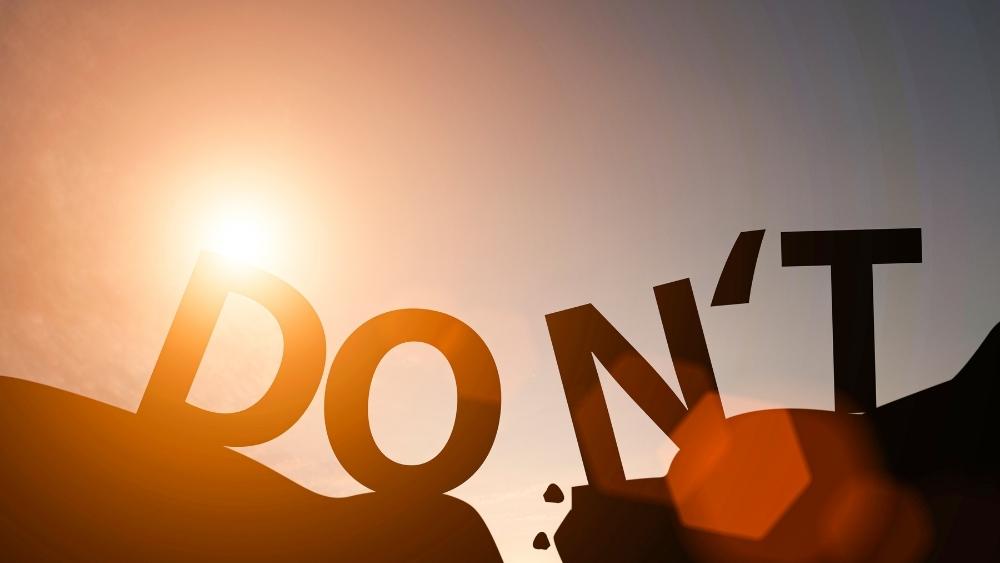 A fascinating example I encountered involves artists who've introduced daily gratitude practices into their routines. As they focused on acknowledging the good things in their lives, they noticed heightened levels of creativity flowing through them as they worked on their projects.
The reasoning behind this occurrence is simple: positivity enhances our brain function, allowing us to enter what Mihaly Csikszentmihalyi calls "flow state," wherein we become fully absorbed in our activities and effortlessly perform at our best.
Enhanced Emotional Intelligence
Enhancing your emotional intelligence is a powerful way to improve your mindset and set yourself up for success in various aspects of life. Emotional intelligence, or EI, consists of key skills such as self-awareness, self-regulation, empathy, and social skills that allow you to better understand and manage your emotions.
An excellent example of how enhanced emotional intelligence can revolutionize one's mindset comes from public speaking: those with high EI are often more adept at managing the anxiety and stress associated with public presentations.
They're better equipped to stay composed under pressure while effectively engaging their audience.
Keep in mind that improving your emotional intelligence isn't an overnight process – it takes time and dedication through daily practices like mindfulness exercises or cultivating empathetic relationships with others around you.
Developing emotional intelligence reinforces a positive mindset, which is crucial for personal growth and success in various aspects of life.
13 Ways To Improve Your Mindset
Here are 13 powerful techniques to help you cultivate a growth mindset and become the best version of yourself:
1. Practice Gratitude
One of the most effective ways to improve your mindset is by practicing gratitude. Gratitude is more than just saying "thank you." It's a mindset and a way of life that involves actively seeking out things to be thankful for, even in challenging situations.
Some popular exercises and activities to practice gratitude include keeping a gratitude journal, writing thank you notes, meditating on blessings, and volunteering in your community.
Research shows that regularly practicing gratitude has numerous benefits such as improved mental health, stronger relationships with others, increased resilience during difficult times, and even better physical health.
Developing an intentional morning routine and setting priorities contributes to a positive mindset.
2. Develop A Growth Mindset
Developing a growth mindset is crucial to improving your overall mindset. It is the belief that you can improve yourself with effort, rather than being stuck in fixed abilities.
This means prioritizing learning and embracing imperfections as opportunities for growth, rather than seeing them as failures.
One way to develop this mindset is by shifting your focus from solely achieving goals to valuing the learning process itself. By setting mini-goals along the way and acknowledging progress made during difficult times, you can train your brain's neural pathways to see challenges as opportunities for growth instead of setbacks.
The book "Mindset" by Carol Dweck offers valuable insights into developing a growth mindset and provides useful techniques for daily practice, such as focusing on positive self-talk and surrounding yourself with supportive people who encourage personal development.
3. Use Positive Self-Talk
Using positive self-talk is a powerful way to improve your mindset. Instead of criticizing yourself, focus on the things you are doing well and tell yourself that you can achieve your goals.
To use positive self-talk, start by identifying negative statements that you say to yourself regularly. Challenge these thoughts with evidence against them or reframe them in a more positive light.
For example, instead of "I'm not good enough," change it to "I am capable and can learn from my mistakes." By replacing negative self-talk with positivity, you'll begin to build self-confidence and feel better about yourself overall.
4. Embrace Failure As A Learning Opportunity
One of the key components to developing a growth mindset is embracing failure as a learning opportunity. It can be easy to become discouraged and give up when we fail at something, but reframing our mindset can turn that failure into an opportunity for growth.
When I first started my journey towards personal development, I had a fear of failure that held me back from taking risks and trying new things. But once I began to embrace failure as part of the learning process, my perspective shifted.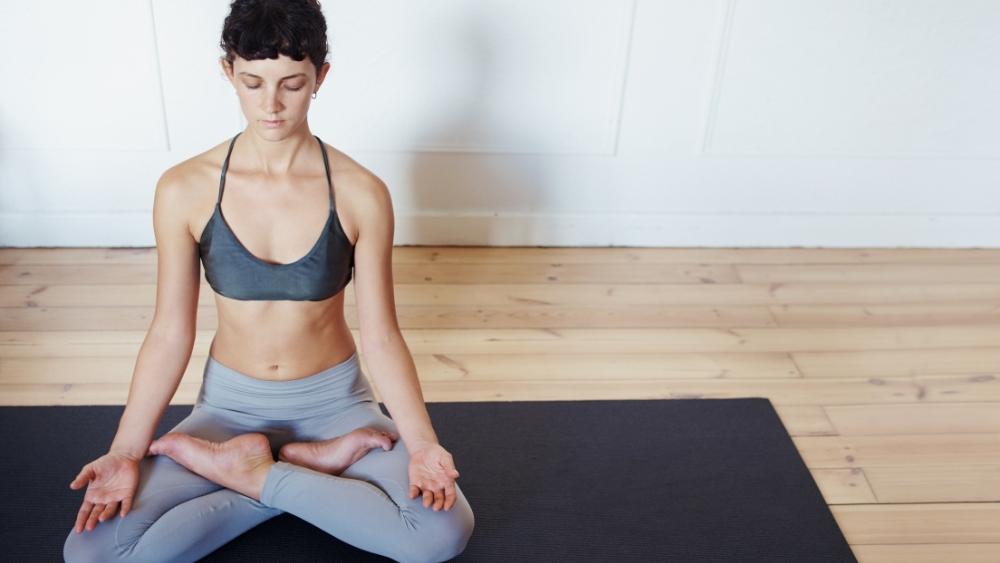 Instead of focusing on what went wrong or beating myself up over mistakes, I saw each failure as an opportunity for growth and improvement.
5. Prioritize Self-Care
When it comes to improving your mindset, prioritizing self-care is crucial. Self-care can take many forms, such as practicing gratitude, spending quality time with loved ones, or engaging in activities that bring you joy.
Regularly practicing self-care has been linked to better physical health, heightened immunity against stress-induced illnesses, higher levels of self-esteem, and increased mental strength.
Incorporating small acts of self-care daily can help reduce feelings of overwhelm and anxiety from the everyday stresses of life.
By consistently prioritizing self-care in your routine, even when things get busy or difficult times arise, will allow you to operate from a place of fullness rather than depletion.
Developing and maintaining a positive attitude can help reduce stress and improve resiliency.
6. Surround Yourself With Positivity
One of the best ways to improve your mindset is to surround yourself with positivity. The people we spend time with and the environment we are in can greatly influence our thoughts and emotions.
If you want to cultivate a more positive outlook, try spending quality time with friends who uplift you and bring joy into your life. Additionally, seek out positive news sources or inspirational content online that will help shift your focus away from negativity.
Research has shown that having positive people in our lives can increase our chances of success and help us persevere through difficult times.
7. Cultivate A Positive Attitude
I cannot overemphasize the importance of cultivating a positive attitude in life. A positive attitude is a mindset that sees opportunities instead of obstacles and takes on challenges with enthusiasm and optimism.
It involves being grateful for what we have, rather than focusing on what we lack. To cultivate a positive attitude, you need to intentionally focus your thoughts on the good things in life, no matter how small they may seem.
One way to do this is by practicing daily gratitude. Take some time each day to reflect on the things you are thankful for – it could be something as simple as having a roof over your head or spending quality time with loved ones.
By doing this consistently, you will begin to shift your perspective towards positivity and attract more good energy into your life. Remember that positivity breeds positivity – it's contagious! So surround yourself with people who radiate good vibes and choose to see the silver lining even in tough situations.
8. Practice Mindfulness
One of the most effective ways to improve your mindset is through practicing mindfulness. Mindfulness involves being present and fully engaged in the moment, without judgment or distraction.
This means focusing on your thoughts, feelings, and bodily sensations as they occur.
There are many ways to practice mindfulness, such as deep breathing exercises, meditating, or simply taking a few moments each day to reflect on your thoughts and emotions.
Mindfulness has been shown to reduce stress and anxiety levels while also improving overall well-being.
9. Stay Physically Active
Staying physically active is crucial for maintaining both physical and mental health. When I exercise, my body releases endorphins that boost my mood and reduce stress levels.
There are many ways to incorporate physical activity into daily life, such as walking or biking to work instead of driving. Even taking short breaks throughout the day for stretching or a quick walk can make a big difference in energy levels and overall well-being.
10. Challenge Negative Self-Talk
When negative thoughts start to creep in, it's essential to challenge them head-on. You can do this by asking yourself if they are based on facts or just assumptions.
To put this into practice, try writing down the negative thoughts that come up during the day and questioning their validity. For example, if the thought "I'm not good enough" comes up, ask yourself for evidence that supports this claim.
Often, there isn't any concrete evidence, and challenging these false beliefs can help shift your thinking towards more empowering ones.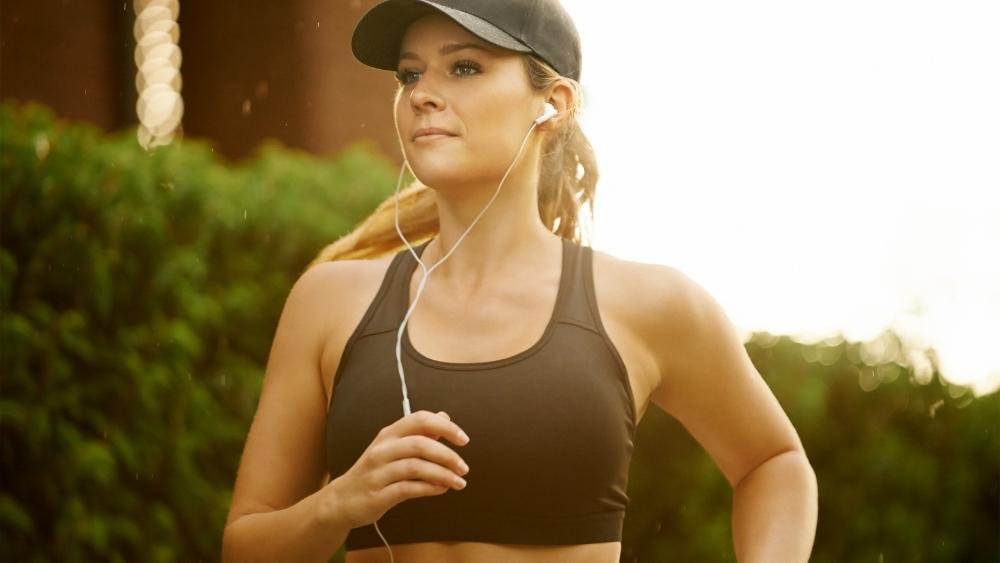 11. Cultivate A Community Of Support
One of the most powerful ways to improve your mindset is by cultivating a community of support. Surrounding yourself with positive people who encourage and motivate you can make all the difference in achieving your goals and maintaining a healthy mindset.
Research has shown that having strong social connections can also benefit mental health by reducing stress levels and improving mood. Additionally, being part of a supportive community means having access to resources and perspectives that can broaden your understanding of different cultures, ideas, and experiences.
12. Be Persistent And Resilient
One of the most important things to remember when working on improving your mindset is to always stay persistent and resilient. Developing a growth mindset takes time and effort, so it's crucial not to give up at the first sign of difficulty.
To cultivate resilience, try setting small goals for yourself and celebrating each step you take toward achieving them. It's also essential to practice self-care and maintain good mental health habits, such as regular exercise, meditation, or therapy if needed.
13. Practice Empathy And Kindness Towards Others
I have found that practicing empathy and kindness towards others has greatly improved my mindset. Empathy allows me to understand and connect with other people's emotions, which in turn builds stronger relationships and fosters a sense of community.
One way I practice empathy is by actively listening to others without judgment or interruption.
Kindness towards others also plays a crucial role in improving my mindset. When I show kindness towards someone else, it boosts my own mood and increases my sense of self-worth.
Kind acts don't have to be grand gestures – small, everyday actions like holding the door open or offering words of encouragement can make a big difference.
Incorporating Mindset Practices Into Your Daily Routine
Incorporating mindset practices into your daily routine can be a major step towards adopting a growth mindset, from identifying personal habits to tracking progress and adjusting as needed.
Identifying Personal Habits And Tendencies
To improve your mindset, it's important to identify personal habits and tendencies that may be hindering your progress. Take some time to reflect on how you spend your time, what triggers negative thinking patterns, and what kinds of situations make you feel uncomfortable or anxious.
For example, if you find yourself getting stuck in negative self-talk when faced with a difficult project at work, try breaking it down into smaller tasks or setting mini-goals for yourself.
Or if you struggle with prioritizing self-care habits like exercise or meditation, try scheduling them into your daily routine as non-negotiable appointments with yourself.
Choosing One Or Two Mindset Practices To Incorporate Daily
Now that we've covered 13 ways to improve your mindset, it's time to talk about how to incorporate these practices into your daily routine. As the saying goes, "Rome wasn't built in a day," and changing your mindset takes time and effort.
For example, if practicing gratitude is a mindset shift you want to focus on, try starting each morning by writing down three things you're grateful for. If mindfulness is another practice you want to develop, take five minutes out of your day to meditate or do some deep breathing exercises.
Whatever practices you choose, track your progress over time and adjust as needed.
Tracking Progress And Adjusting As Needed
One important aspect of improving your mindset is tracking your progress and adjusting as needed. It's easy to get caught up in the busyness of everyday life and forget about our goals, but tracking our progress helps us stay accountable and motivated.
Adjusting as needed is equally important because what works for one person may not work for another. For example, if you find that practicing gratitude in the morning doesn't resonate with you, try doing it before bed instead.
This type of flexibility allows us to find what truly works for us and customize our approach to mindset improvement.
Regularly practicing self-care is linked to better physical and psychological health, higher self-esteem, and increased mental strength.
Examples of How To Incorporating Mindset Practices Into Your Daily Routine
To help you incorporate mindset practices into your daily routine, I've created a table with examples of how you can implement each of the 13 ways to improve your mindset:
| Practice | Example |
| --- | --- |
| Practice Gratitude | Before going to bed, write down three things you are grateful for from the day. |
| Develop a Growth Mindset | When faced with a challenge, remind yourself that you can learn and grow from it. |
| Use Positive Self-Talk | Repeat a positive affirmation, such as "I am capable and deserving of success," each morning. |
| Embrace Failure as a Learning Opportunity | When you make a mistake, ask what lessons you can learn from it and how you can grow. |
| Prioritize Self-Care | Set aside 30 minutes each day for a relaxing activity, like reading or meditation. |
| Surround Yourself with Positivity | Choose to spend time with positive, uplifting people and limit time around negative influences. |
| Cultivate a Positive Attitude | When faced with a difficult situation, look for the silver linings and focus on the positives. |
| Practice Mindfulness | Spend 10 minutes each day doing a mindfulness exercise, like focusing on your breath or sensations in your body. |
| Stay Physically Active | Incorporate at least 30 minutes of exercise into your day, whether it's a walk, workout, or yoga session. |
| Challenge Negative Self-Talk | When negative thoughts arise, question their validity and replace them with positive alternatives. |
| Cultivate a Community of Support | Join a local or online group that aligns with your interests, where you can find encouragement and positive connections. |
| Be Persistent and Resilient | When faced with setbacks, remind yourself of your goals and keep pushing forward. |
| Practice Empathy and Kindness towards Others | Perform one random act of kindness each day, such as paying for a stranger's coffee or complimenting a coworker. |
Feel free to pick one or two practices to start with, and gradually integrate additional practices as you become more comfortable. Adjust these examples to fit your lifestyle, and remember that consistency is key to creating lasting change in your mindset.
FAQs:
1. What are some benefits of improving my mindset?
Improving your mindset can lead to increased happiness, lower stress levels, greater productivity, and better decision-making skills. It can also help you develop a more positive outlook on life.
2. How can I improve my mindset when facing challenges?
Some ways to improve your mindset when facing challenges include focusing on the present moment, reframing negative thoughts into positive ones, seeking support from loved ones, and practicing gratitude for what you have.
3. Can meditation help me improve my mindset?
Meditation has been shown to be an effective tool for improving mindset by reducing stress and anxiety levels while increasing feelings of calmness and focus.
4. Are there any books or resources that can help me improve my mindset?
Yes! There are many books and online resources available that offer tips and techniques for developing a positive attitude, such as "The Power of Positive Thinking" by Norman Vincent Peale or "Mindset: The New Psychology of Success" by Carol S. Dweck.
Conclusion and Key Takeaways
Incorporating a growth mindset can help individuals achieve their personal and professional goals in life. By implementing the 13 techniques outlined, you can take major steps toward becoming your best self. Here is a quick summary of the 13 points:
Practice gratitude by reflecting on what you're thankful for each day.
Develop a growth mindset by believing that your abilities and qualities can improve through effort and practice.
Use positive self-talk to boost your confidence and motivation.
Embrace failure as an opportunity to learn and grow.
Prioritize self-care by engaging in activities that promote physical and mental well-being.
Surround yourself with positivity by seeking out relationships and environments that uplift you.
Cultivate a positive attitude by reframing negative situations into ones with silver linings.
Practice mindfulness through meditation or focusing on the present moment.
Stay physically active to boost energy levels and promote overall health and wellness.
Challenge negative self-talk by questioning its validity and choosing more positive thoughts.
Cultivate a community of support by connecting with like-minded individuals who can offer encouragement and guidance.
Be persistent and resilient when faced with obstacles or setbacks.
Practice empathy and kindness towards others, which can improve your relationships and overall well-being.
Whether it's practicing gratitude or surrounding yourself with positivity, each step will contribute to enhancing your mental and physical well-being while increasing productivity and creativity.
Remember that cultivating a positive attitude takes time, so be persistent in working towards achieving your ultimate goal – living a life of joy and fulfillment with a growth mindset.
I wish you the best! Fabian.
Share with your Friends: