19 Mindfulness Activities For Teens: Boost Mental Wellness
Welcome, self-improvement enthusiasts! Are you on a quest to help the teens in your life boost their mental wellness? Look no further! In today's fast-paced world, it's essential for young people to develop mindfulness skills to navigate the challenges that come their way.
In this article, we'll explore 19 mindfulness activities for teens to enhance their mental well-being. We'll discuss both individual and group activities to suit different preferences. So, get ready to dive into a world of self-discovery, growth, and mental peace with these engaging mindfulness practices.
Individual Mindfulness Activities for Teens
In this section, we'll discuss individual mindfulness activities that teens can practice on their own. These activities help in fostering self-awareness, enhancing focus, and promoting relaxation. Let's begin!
1. Journaling for Self-Reflection
Journaling is an excellent means for teens to explore their thoughts and emotions. By putting pen to paper, they can gain better insights into their lives and make sense of their experiences.
Regular journaling allows teens to track their personal growth and progress over time.
It can serve as an outlet for their emotions, helping to reduce stress and anxiety.
Encourage teens to journal daily, setting aside a specific time for this practice. They can write about their feelings, experiences, or even try new techniques like gratitude journaling or maintaining a dream journal.
Encourage teens to journal daily and gain better insights into their lives, track personal growth, reduce stress, and try new techniques like gratitude journaling or maintaining a dream journal.
2. Practicing Mindful Breathing
Mindful breathing is a powerful way to anchor oneself in the present moment. By focusing on their breath, teens can calm their minds and develop better concentration.
Begin by finding a comfortable position and close your eyes.
Slowly inhale through the nose and then exhale through the mouth.
Focus on the sensation of the breath entering and leaving the body.
Encourage teens to practice mindful breathing for a few minutes every day. They can gradually increase the duration of this practice as they become more comfortable with it.
3. Creating and Using Personal Mantras
Personal mantras are phrases or affirmations that can help teens stay focused and motivated. They can create their own mantra or choose one that resonates with them.
Mantras can be anything from a simple phrase like "I am strong" to a longer affirmation like "I am capable of overcoming any challenge that comes my way."
Repeat the mantra silently or out loud, focusing on the words and their meaning.
4. Engaging in Mindful Coloring
Mindful coloring is a creative and relaxing activity that can help teens unwind and focus on the present moment. It involves coloring intricate designs or patterns while paying attention to the colors and shapes.
Choose a coloring book or print out some designs from the internet.
Use colored pencils, markers, or crayons to fill in the patterns, focusing on the process rather than the result.
Teens can make mindful coloring a daily or weekly practice, setting aside time to engage in this calming and enjoyable activity.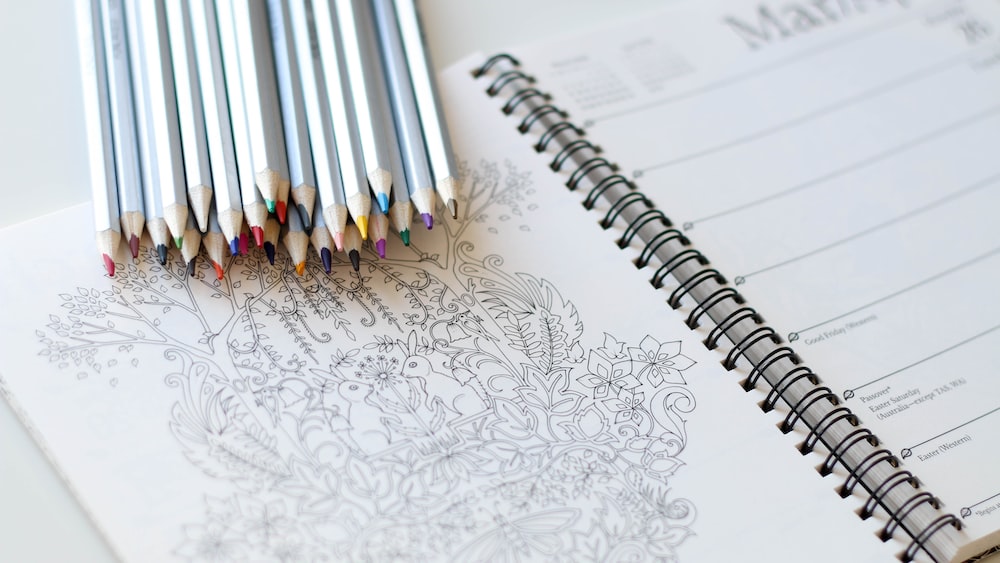 5. Performing a Body Scan Meditation
Body scan meditation is a practice that helps teens develop awareness of their physical sensations. By focusing on each part of the body, they can release tension and cultivate relaxation.
Lie down in a comfortable position and close your eyes.
Begin at the top of the head and slowly move down the body, noticing any sensations or tension in each area.
As you become aware of tension, consciously release it and continue scanning the body.
Practicing body scan meditation regularly can help teens become more in tune with their bodies and promote overall relaxation.
6. Developing Gratitude Through List-Making
Gratitude is a powerful practice that can help teens cultivate a positive mindset. By creating a list of things they're thankful for, they can shift their focus to the good in their lives.
Encourage teens to make a daily or weekly gratitude list, noting down things they're grateful for, big or small.
Encouraging teens to practice gratitude through creating a daily or weekly list of things they're thankful for can help them cultivate a positive mindset.
7. Mindful Walking and Observing Nature
Mindful walking is an excellent way for teens to connect with nature and the present moment. By paying attention to their surroundings and the sensations in their body, they can develop greater awareness and appreciation for the world around them.
Choose a quiet and peaceful location for a walk, such as a park or nature trail.
Pay attention to each step, feeling the ground beneath your feet and the movement of your body.
Take in the sights, sounds, and smells of nature, observing the world around you with curiosity.
Incorporating mindful walks into a teen's routine can help them unwind, connect with nature, and develop a more mindful outlook on life.
8. Practicing Mindful Eating
Mindful eating is a practice that encourages teens to savor and appreciate their food. By eating slowly and focusing on the flavors, textures, and smells of their meal, they can develop a better relationship with food and enjoy the eating experience more fully.
Begin by choosing a small portion of food, such as a piece of fruit or a snack.
Take time to observe the food, noticing its appearance and smell.
Slowly chew the food, savoring the flavors and textures, paying attention to how it feels in your mouth.
Encourage teens to practice mindful eating during meals or snacks, helping them develop a more conscious and enjoyable relationship with food.
9. Listening to Music with Full Attention
Music is a powerful tool that has the ability to evoke emotions, memories, and even transport us to another place and time. But how often do we truly listen to the music we hear? One mindfulness activity for teens is to listen to music with full attention, focusing on every beat, melody, and lyric.
Choose a piece of music that you find calming or uplifting, and sit or lie down in a comfortable position. Close your eyes and just listen, allowing yourself to become fully immersed in the music. Try to notice every detail of the composition, from the instruments used to the emotions conveyed by the lyrics. This activity not only helps improve focus and concentration but can also provide an emotional release and a sense of connection to the music.
10. Exploring Mindfulness Through Yoga
Yoga is an ancient practice that combines physical postures, breath control, and meditation to cultivate mindfulness and overall well-being. For teens, yoga can be an excellent way to explore mindfulness while also benefiting from the physical aspects of the practice.
Start by finding a quiet space and a comfortable yoga mat or soft surface to practice on. Begin with some basic stretches and warming up your body, then move into a series of yoga poses that feel comfortable and appropriate for your skill level. Throughout the practice, focus on your breath and the sensations of your body, staying present in the moment. Yoga not only improves flexibility and strength but also teaches patience, focus, and self-awareness.
Yoga is an ancient practice that combines physical postures, breath control, and meditation to cultivate mindfulness and overall well-being, which can improve flexibility and strength while teaching patience, focus, and self-awareness.
Group Mindfulness Activities for Teens
Engaging in group mindfulness activities can be a powerful way for teens to connect with others, foster a sense of community, and learn from one another's experiences. These activities often involve collaboration and communication, helping to develop essential interpersonal skills while cultivating mindfulness.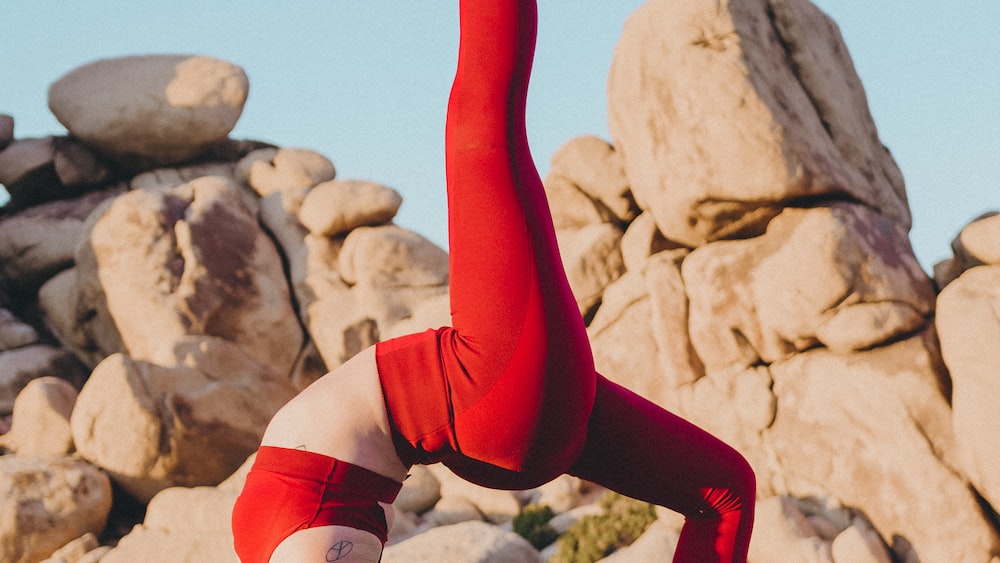 11. Participating in Group Meditation Sessions
Group meditation sessions can be a great way for teens to experience the benefits of meditation while also connecting with others who share similar interests. These sessions can be held in a variety of settings, such as schools, community centers, or even in nature.
During a group meditation session, participants typically sit in a circle and are guided through a meditation exercise by a facilitator. The group setting provides a sense of support and accountability, helping to maintain focus and motivation throughout the practice. Additionally, group meditation sessions often include opportunities for discussion and reflection, allowing participants to share their experiences and insights with one another.
12. Engaging in Mindful Group Discussions
Mindful group discussions can be an excellent way for teens to explore and share their thoughts, feelings, and experiences related to mindfulness. These discussions can take place in various settings, such as classrooms, clubs, or community groups, and can be centered around a specific theme or topic.
To begin, create a safe and supportive environment for open and honest conversation. Encourage participants to share their experiences with mindfulness, including any challenges they may have faced and the benefits they have noticed. Active listening is crucial during these discussions, as it fosters empathy and understanding among group members.
Another approach to mindful group discussions is to engage in a structured activity, such as watching a video or reading a piece of literature related to mindfulness. Following the activity, participants can discuss their thoughts, reactions, and insights, promoting a deeper understanding and appreciation of the topic.
13. Practicing Mindful Communication and Listening
Developing mindful communication and listening skills is essential for fostering healthy relationships and understanding others' perspectives. In a group setting, teens can practice these skills through various activities and exercises designed to promote awareness, empathy, and non-judgmental communication.
Role-playing: Participants can take turns acting out different scenarios, focusing on using mindful communication techniques such as speaking calmly, listening attentively, and expressing empathy.
Listening exercises: Participants can practice active listening by taking turns speaking and listening to one another, using techniques such as paraphrasing, asking clarifying questions, and offering feedback.
Mindful conversation: Encourage open and honest conversations within the group, focusing on staying present, attentive, and non-judgmental throughout the discussion.
By engaging in these activities, teens can develop essential communication skills that will serve them well in their personal and professional lives, while also deepening their mindfulness practice.
14. Collaborating on Art Projects or Crafts
Creative expression can be a powerful tool for cultivating mindfulness, as it encourages focus, self-awareness, and emotional exploration. Collaborative art projects or crafts can provide a unique opportunity for teens to engage in mindfulness while also connecting with others and working towards a shared goal.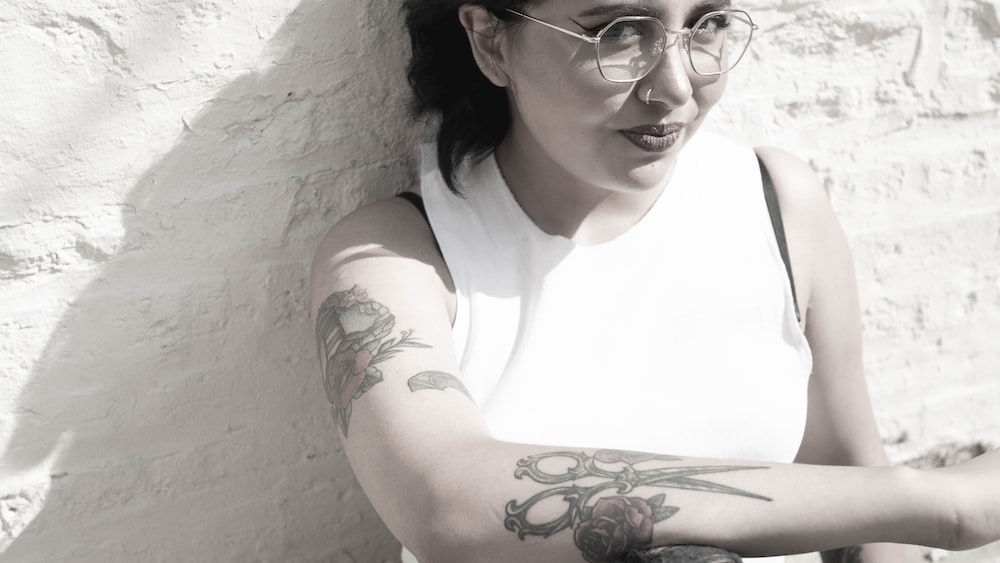 Choose a project that is suitable for the group size and skill level, such as painting a mural, creating a collage, or assembling a group sculpture. Encourage participants to work together and communicate effectively, focusing on the present moment and their individual contributions to the project. Through this process, participants can experience the joy of creation, develop teamwork skills, and cultivate mindfulness in a fun and engaging way.
15. Participating in Mindful Movement or Dance
Mindful movement or dance is a unique and engaging way for teens to connect with their bodies and emotions while also cultivating mindfulness. These activities can be done in a group setting, promoting a sense of connection and belonging among participants.
Begin by finding a suitable space and creating a comfortable atmosphere, such as dimming the lights and playing soft, instrumental music. Encourage participants to move and dance in a way that feels natural and authentic, focusing on their breath, body sensations, and emotions. Remind participants to stay present and non-judgmental, allowing themselves to fully experience the freedom and joy of movement.
16. Exploring Mindfulness Through Team Sports
Team sports can be an excellent way for teens to develop physical fitness, teamwork, and communication skills. However, they can also be a valuable opportunity to explore mindfulness in a dynamic and engaging context.
First, encourage participants to approach the sport with a mindful mindset, focusing on staying present, aware, and non-judgmental throughout the game. This may involve paying close attention to their breath, body sensations, and emotions, as well as being aware of their surroundings and teammates.
In addition to this mindful approach, consider incorporating specific mindfulness exercises or techniques into the sport itself. For example, participants could practice mindful breathing or visualization exercises during breaks in the game, or engage in a brief meditation session before or after the game to help center and focus their minds.
Through these activities, teens can not only enjoy the physical and social benefits of team sports, but also cultivate mindfulness skills that can enhance their overall well-being and performance.
Encouraging participants to approach team sports with a mindful mindset can enhance their overall well-being and performance.
17. Taking Part in Community Service Projects
Community service projects offer an excellent opportunity for teens to practice mindfulness while making a positive impact on their local community. By participating in these projects, teens can learn to focus on the present moment and the task at hand, while also experiencing the gratification that comes from helping others.
Examples of community service projects include volunteering at a local food bank, organizing a neighborhood clean-up, or assisting with events at a local community center. These experiences not only help teens develop a sense of empathy and compassion but also provide a platform for them to practice mindfulness in a real-world context.
18. Engaging in Group Nature Walks or Hikes
Group nature walks or hikes offer a fantastic way for teens to engage in mindfulness while enjoying the great outdoors. These activities encourage participants to fully immerse themselves in their natural surroundings, using all their senses to observe and appreciate the beauty of the world around them.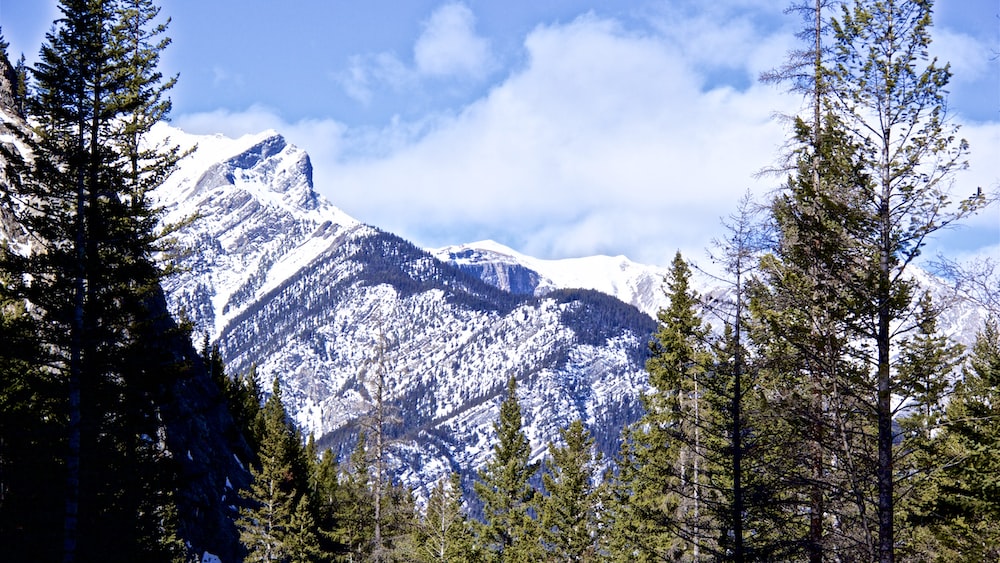 During these walks or hikes, teens can practice mindful breathing, focusing on the sensation of their breath as they move through nature. They can also engage in mindful listening, tuning in to the sounds of the wind, rustling leaves, or birdsong. Additionally, taking part in group nature activities helps foster social connections and enhances communication skills, which further contributes to overall mental wellness.
19. Participating in Mindfulness Workshops or Retreats
Mindfulness workshops or retreats can provide a focused environment for teens to learn and practice mindfulness techniques. These events often include guided meditation, yoga, or other mindfulness exercises, led by experienced instructors who can offer support and guidance throughout the process.
Attending workshops or retreats can be a transformative experience for teens, as they dedicate time and energy to their personal development and self-growth. Not only do they learn new skills and techniques, but they also have the opportunity to connect with like-minded individuals who share their interest in mindfulness and mental wellness.
FAQs
1. What are the benefits of mindfulness for teens?
The benefits of mindfulness for teens include improved focus, better stress management, increased emotional regulation, and enhanced self-awareness. Practicing mindfulness can also help teens develop coping skills needed to navigate the challenges of adolescence and build a foundation for lifelong wellbeing.
2. How can parents and educators support mindfulness practice in teens?
Parents and educators can support mindfulness practice in teens by leading by example, providing resources and opportunities for mindfulness activities, and creating an environment that encourages self-reflection and personal growth.
3. How much time should be dedicated to mindfulness activities daily?
The time dedicated to mindfulness activities daily can vary depending on personal preferences and schedules, but even just a few minutes of practice can have a positive impact. Consistency is key, so finding a routine that works best for each individual is essential.
4. Can mindfulness activities help with stress and anxiety in teens?
Yes, mindfulness activities can help with stress and anxiety in teens. By focusing on the present moment and developing self-awareness, teens can learn to manage their emotions and respond to stressors in a healthier manner.
Conclusion
Mindfulness activities for teens offer numerous benefits for mental wellness and personal growth. By exploring individual and group activities such as journaling, mindful breathing, community service projects, and group nature walks, teens can develop valuable skills that will serve them well throughout their lives.
It's important for parents, educators, and teens themselves to recognize the value of incorporating mindfulness practices into daily life. By fostering an environment that supports self-reflection and personal development, we can help pave the way for a generation of emotionally intelligent, resilient, and compassionate individuals. So, why not start today? Your journey towards mindfulness and mental wellness awaits!
I wish you the best! Fabian.
Share with your Friends: