Mastering Mindfulness At Work: Boost Focus And Productivity
Hey there! Are you tired of feeling overwhelmed at work and struggling to maintain focus? Don't worry, we've got your back! In this article, we'll explore mindfulness at work and how it can help boost your focus and productivity. By mastering mindfulness, you'll be able to not only enhance your work performance but also improve your overall well-being.
So, why is mindfulness such a game-changer? Well, it's all about being present and fully engaged in whatever task you're undertaking. By cultivating mindfulness, you can reduce stress, enhance focus, and foster a positive work environment. Sounds enticing, doesn't it? Let's dive into the importance of mindfulness at work and discover the benefits, science, and strategies that will help you transform your work life.
The Importance of Mindfulness at Work
In today's fast-paced work environment, it's easy to become overwhelmed and lose focus. Mindfulness plays a crucial role in helping you stay grounded, focused, and aware of your thoughts and actions, enabling you to make better choices and achieve higher productivity.
Benefits of Mindfulness in the Workplace
The practice of mindfulness has numerous benefits, both for individuals and organizations. Some key advantages include:
Increased focus and concentration: By being present in the moment, you can devote your full attention to the task at hand, leading to enhanced productivity.
Reduced stress and anxiety: Mindfulness helps you become more aware of your thoughts and emotions, allowing you to manage stress and anxiety more effectively.
Mindfulness can lead to increased productivity and reduced stress by improving focus and concentration while managing thoughts and emotions.
The Science Behind Mindfulness
The positive effects of mindfulness are well-documented in scientific research. Studies have shown that mindfulness practices can alter the structure and function of the brain, leading to improved cognitive abilities and emotional regulation.
One study found that individuals who underwent an 8-week mindfulness training program had increased grey matter density in brain regions associated with learning, memory, and emotional regulation. Furthermore, research has demonstrated that mindfulness can reduce the release of stress hormones such as cortisol, helping to alleviate stress and anxiety.
So, not only does mindfulness have tangible benefits for your mental well-being, but it also has a physiological impact on your brain – a true win-win situation!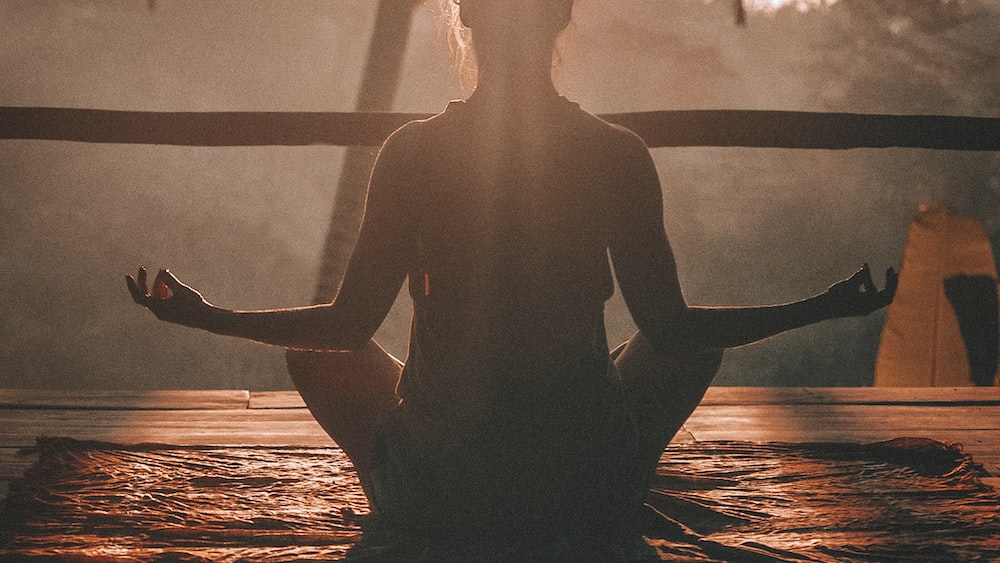 Strategies for Incorporating Mindfulness at Work
Now that we understand the importance of mindfulness and its benefits, let's explore some practical strategies to help you incorporate mindfulness into your daily work routine.
Being Consciously Present
The first step towards becoming more mindful at work is to be consciously present in whatever task you're engaged in. This means fully focusing on the task at hand and avoiding distractions. Here are a few tips to help you achieve this:
Set clear intentions: Before you begin a task, take a moment to set your intention and remind yourself of the goal you want to achieve.
Minimize distractions: Create a workspace that is free from unnecessary distractions, such as a cluttered desk or a noisy environment.
Embracing Single-Tasking
In today's world, multitasking is often seen as a badge of honor. However, research has shown that multitasking can actually hinder productivity and lead to more mistakes. Instead, try embracing single-tasking by focusing on one task at a time. This can help you:
Boost productivity: By devoting your full attention to a single task, you can complete it more efficiently and effectively.
Improve focus and concentration: Single-tasking allows you to fully engage with the task at hand, enhancing your focus and preventing your mind from wandering.
Utilizing Mindful Reminders
Mindful reminders are simple cues that prompt you to shift your attention back to the present moment, preventing you from getting lost in the sea of distractions. They can be physical objects, like a sticky note on your computer screen, or mental triggers, such as a specific thought or word that brings you back to the task at hand.
Set up regular reminders: You can use digital tools like calendar notifications, alarms, or even a mindfulness app that sends you gentle nudges throughout the day.
Design your workspace with intention: Place meaningful objects around your desk that inspire you to remain present and focused, such as a small plant, a motivational quote, or a picture of a loved one.
Incorporating Short Mindful Exercises
Short and simple mindful exercises can be easily integrated into your work routine, providing you with quick bursts of focus and relaxation. These exercises help you develop mindfulness as a habit and can be done in just a few minutes.
Breathing exercises are a fantastic way to start. Close your eyes and take a few slow, deep breaths, focusing on the sensation of your breath as it enters and leaves your body. This will help you declutter your mind and regain focus.
Body scans are another excellent technique to reconnect with your physical presence. Start at the top of your head and slowly work your way down to your toes, paying attention to any tension or discomfort. By acknowledging these sensations, you can release stress and return to your tasks feeling refreshed.
Lastly, try micro-meditations. Set a timer for 2-3 minutes and find a quiet space to sit comfortably. Focus on your breath and let any intrusive thoughts pass by like clouds in the sky. This brief mental break can make a world of difference in your overall focus and productivity.
Integrating short mindful exercises into your work routine, such as breathing exercises, body scans, and micro-meditations can help you develop mindfulness as a habit, declutter your mind, release stress, and improve your focus and productivity.
Cultivating a Mindful Work Environment
Creating a mindful work environment goes beyond personal practices; it involves fostering a culture of mindfulness that positively impacts the entire team. By nurturing a mindful atmosphere, you encourage everyone to be more present, focused, and empathetic, resulting in a more efficient and harmonious workplace.
Creating a Calm and Focused Workspace
A clutter-free, organized workspace can dramatically improve your focus and productivity. Start by minimizing distractions and keeping only essential items within your immediate reach.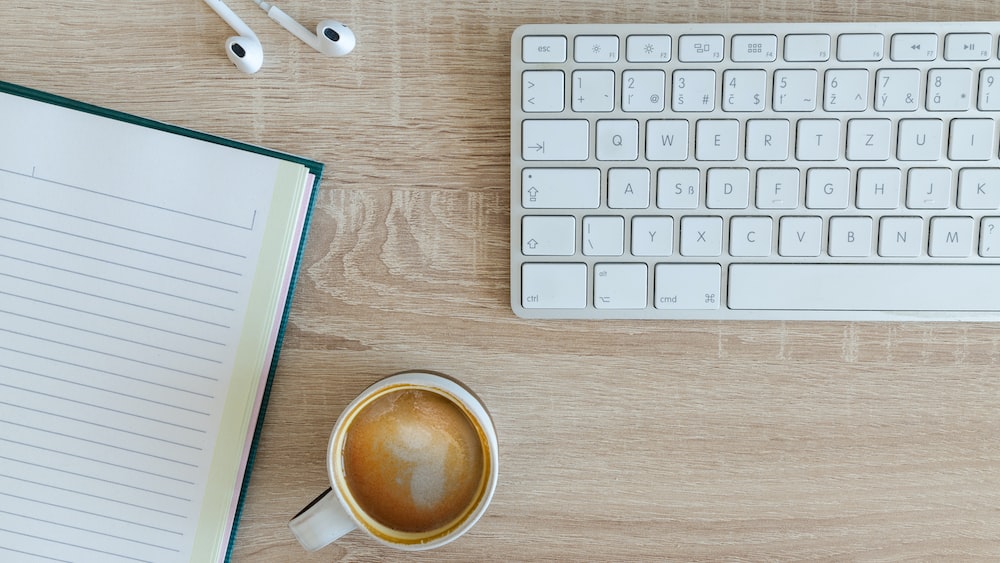 Designate specific areas for different tasks or activities, such as a quiet nook for focused work or a comfortable corner for relaxing and brainstorming.
Incorporate elements of nature, like plants or natural light, to create a calming and inspiring atmosphere.
Encouraging Mindful Communication
Mindful communication is the foundation of a strong and supportive work environment. It means actively listening to others, being present during conversations, and expressing yourself with clarity and empathy.
Practice active listening: Give your full attention to the speaker, hold back any judgment, and provide feedback or ask questions to demonstrate understanding.
Be mindful of nonverbal cues: Pay attention to body language, facial expressions, and tone of voice, as these can convey important messages beyond words.
Fostering a Culture of Gratitude and Humility
A workplace that values gratitude and humility is a breeding ground for job satisfaction and personal growth. By acknowledging the positive contributions of others and recognizing our own limitations, we create a supportive and nurturing environment.
Celebrate successes: Regularly recognize and praise the achievements of your team members, both big and small.
Encourage open feedback: Create a safe space for employees to share their thoughts, ideas, and concerns without fear of judgment or repercussions.
Practice self-awareness: Recognize your own strengths and weaknesses, and be open to learning and growing from your experiences and the expertise of others.
Overcoming Mindfulness Challenges at Work
As with any new habit, mindfulness at work may present its fair share of challenges. By staying committed and approaching these obstacles with a positive attitude, you'll be well on your way to reaping the benefits of a more mindful and productive work life.
Managing Workplace Stress Mindfully
Ah, stress – the ever-present companion in most work environments. But did you know that managing workplace stress mindfully can make a huge difference in your well-being and productivity? Instead of letting stress take the reins, try these practical tips to keep it under control:
Recognize the signs: Be aware of your body's signals that stress is creeping up on you, such as a racing heart, shallow breathing, or tension in your muscles. Once you identify these signs, take a moment to pause and breathe deeply to regain control.
Reframe your thoughts: Stressful situations often arise from our interpretation of events. Instead of focusing on the negative aspects, try to see the situation from a different perspective. What can you learn from it? Are there any opportunities for growth?
Accepting What You Can't Change
It's important to remember that not everything is within our control. There will be times when circumstances are simply beyond our influence, and accepting what we can't change is a vital part of mindfulness. Here's how you can cultivate this acceptance:
Let go of expectations: Release the need to control every outcome. Instead, focus on what you can do and trust that the rest will fall into place.
Embrace uncertainty: Life is full of surprises, and sometimes, the unexpected can lead us down new and exciting paths. Embrace the unknown and be open to possibilities.
Adopting a Growth Mindset
A growth mindset is the belief that you can develop your abilities through hard work, effort, and perseverance. This mindset can have a significant impact on your overall mindfulness and productivity at work. Here's how to foster a growth mindset:
Embrace challenges: Instead of shying away from difficult tasks, view them as opportunities to learn and grow. Take risks and step out of your comfort zone.
Learn from feedback: Constructive criticism can be a valuable tool for self-improvement. Be open to feedback, and use it to refine your skills and become better at what you do.
Celebrate small wins: Acknowledge and celebrate your accomplishments, no matter how small they may seem. This positivity will fuel your motivation and keep you moving forward.
Foster a growth mindset by embracing challenges, learning from feedback, and celebrating small wins to develop your abilities through hard work, effort, and perseverance.
Mindfulness Tools and Resources for the Workplace
In today's fast-paced world, staying mindful at work can sometimes be challenging. Luckily, there are numerous tools and resources available to help you cultivate mindfulness and improve productivity.
Apps and Programs for Mindfulness at Work
Technology can be a fantastic ally when it comes to promoting mindfulness in the workplace. Some popular apps and programs to help you stay focused and present include:
Headspace: This app offers guided meditation sessions tailored to your needs, helping you develop mindfulness and reduce stress.
Calm: Another great meditation app, Calm also provides sleep stories, breathing exercises, and relaxing music to help you unwind and recharge.
Books and Podcasts on Mindfulness and Productivity
For those who prefer to learn through reading or listening, there's a wealth of books and podcasts dedicated to mindfulness and productivity. Some top picks include:
"The Miracle of Mindfulness" by Thich Nhat Hanh: This classic book provides practical advice and techniques for incorporating mindfulness into your everyday life.
The Productivity Show Podcast: Hosted by Asian Efficiency, this podcast offers tips and tricks to help you stay productive and focused at work.
FAQs
1. How long does it take to see the benefits of mindfulness at work?
How long does it take to see the benefits of mindfulness at work? Well, the answer may vary depending on the individual and the level of commitment to practicing mindfulness. However, some people report noticing improvements in focus, stress reduction, and overall well-being within just a few weeks of consistent practice. Remember, mindfulness is a skill that gets better with time and consistency, so be patient with yourself and keep practicing!
2. Can mindfulness help with workplace burnout?
Can mindfulness help with workplace burnout? Absolutely! Mindfulness can be a powerful tool in combating workplace burnout, as it helps individuals become more aware of their thoughts, emotions, and physical sensations. This increased awareness can aid in recognizing signs of burnout early on, allowing for proactive measures to address and prevent it. Mindfulness techniques such as meditation, deep breathing, and body scans can help reduce stress, increase focus, and promote emotional resilience, all of which contribute to preventing burnout.
3. How can I encourage my team to practice mindfulness at work?
How can you encourage your team to practice mindfulness at work? Start by leading by example and demonstrating the benefits of mindfulness through your own practice. Share resources and information on mindfulness, and consider offering workshops or training sessions to provide your team with the tools they need to begin their mindfulness journey. You can also create a supportive environment by incorporating regular mindfulness breaks, fostering open communication, and promoting a culture of gratitude and humility within your team.
4. Are there any downsides to practicing mindfulness at work?
Are there any downsides to practicing mindfulness at work? While mindfulness offers numerous benefits, it is essential to approach it with the right mindset. Some individuals may experience increased self-awareness and insight that can be initially uncomfortable or challenging. Additionally, mindfulness should not be considered a "quick fix" or a way to ignore or suppress workplace issues. Instead, it should be used as a tool to gain clarity, manage stress, and cultivate a healthy work environment.
Conclusion
Mindfulness is a powerful tool that can greatly improve your focus, productivity, and overall well-being at work. By incorporating mindfulness practices into your daily routine and fostering a mindful work environment, you can help prevent burnout and create a more positive and supportive workspace for yourself and your team.
Remember, the key to success with mindfulness is consistency and commitment. Don't be discouraged if you don't see immediate results; the benefits will become more apparent over time as you continue to practice and develop your mindfulness skills.
Don't hesitate to explore various mindfulness tools and resources available, such as apps, programs, books, and podcasts. These resources can provide valuable guidance and support as you embark on your journey to mastering mindfulness at work.
In the end, the pursuit of mindfulness in the workplace is not only about personal growth and well-being but also about creating a more compassionate, supportive, and productive work environment for everyone. So go ahead, embrace mindfulness, and watch your work life transform for the better!
I wish you the best! Fabian.
Share with your Friends: