11 Personal Accountability Exercises To Boost Your Success
You're here and that's brilliant! It means that something inside of you, a little spark or maybe a full-blown fire, has decided it's time for a change. A time to improve, to evolve, and to hold yourself accountable for your personal and professional success. Now, before you applaud my Sherlock Holmes level of deduction, let me gently inform you – having companionship on your self-improvement journey doesn't make me a mind-reader. Quite far from it, actually, but this is neither the time nor the place for my self-deprecating sense of humor.
What I can promise, comrades-in-arms, is this – I am here to guide you through this exploration of personal accountability. But why would another trendy buzzword pique your interest? Well, because unlike aviator sunglasses in the '80s or cargo pants in the 2000s, the fashionable nature of personal accountability makes actual sense. It's not just a fad – personal accountability holds the key to unlocking the golden gates of success. And this is not just some cutesy metaphor; but a fact backed by research.
We will journey together – not through treacherous terrains or stormy seas (I withhold the right to use hyperboles) – but through intelligent conversations, concrete examples and, yes, the occasional witty remark. Together, we will delve into the depth of our very being, unearthing nuggets of self-realization, and whisking away those unnecessary layers of self-doubt and fear. Prepare to have your inner strength stirred and your mindset challenged.
The Importance of Personal Accountability
Our journey towards understanding personal accountability begins with recognizing its uncontested importance. This enabler turns your problems into your responsibility, prompting you to take action and steer your life path exactly where you want to go. It is the foundation upon which your self-development builds, acting as the solid ground for your towering ambitions.
Understanding Personal Accountability
So, what is personal accountability after all? If I were to put on my professorial tweed jacket (I don't have one but let's pretend for the sake of imagery), I would tell you this: Personal accountability is a commitment that you make with yourself. It's an "I do" moment like a marital bonding but with less lace and more of a solemn agreement between your actions and their consequences.
It's like making a pact with your reflection every morning. You promise to be responsible for your own actions, failures, and successes, be respectful of your commitments, and uphold your obligations. It isn't about blaming yourself when things go wrong, it's about understanding your part in the situation, and seeking solutions rather than pointing fingers. It's not punishment, but empowering discipline.
Just as a train bravely maneuvers through dark tunnels, trusting its driver and the strength of its own engine, personal accountability is about trusting yourself. It's not a free-for-all, it's a one-for-all. It's about you, for you, and strictly entails you. It's your train and you're the driver.
Personal accountability is a commitment you make with yourself, promising to be responsible for your own actions, failures, and successes, seeking solutions rather than pointing fingers, and trusting yourself.
The Role of Personal Accountability in Success
While it's a tough call to personify success, if we were to step into its posh shoes and boss tie for a moment, what would it ask for? I believe, a little less talk and more action! Personal accountability, dear readers, is that action-making force. It's success's best pal and arm-in-arm, they make a dynamic duo.
Let's be honest, who hasn't dreamt of conquering that elusive peak of success? But often, we find ourselves stuck in the swirling fog of procrastination, complacency, or even worse, the plague of 'It's not my fault.' Yes, it's agreeable that these are grave circumstances. But personal accountability, with its trusty toolkit of proactivity, responsibility, and introspection, can provide sunlight amidst this murky fog.
Think of personal accountability as a finely tuned violin. Each string represents an essential aspect of our lives – our tasks, goals, commitments. When each string (read: responsibility) is rightly tuned and played with precision, it produces a symphony named 'success'. Now isn't that a heady sonnet we'd all love to partake of!
11 Personal Accountability Exercises To Boost Your Success
Introducing transformational workouts that are designed to tone your personal accountability muscles while providing substantial benefits. No, I'm not suggesting squats or lunges (Unless, you're into that)! These are empowering mental and practical exercises which will fine-tune your mindset towards becoming a responsible conductor of your life symphony.
1. Break Down Your Objectives
Are you staring at a gargantuan goal, feeling dwarfed and overwhelmed? Well, it's time to break it down. First, we'll list down the larger goal, let's say – "Learn to play the guitar." Now, this goal is as intimidating as a rugged 18,000 feet mountain. Similar to how a mountaineer tackles this challenge, we break the final objective into smaller, easy-to-digest goals:
Learn the basics of guitar
Learn to play a simple song
Learn to read sheet music
Practice daily
Breaking down objectives gives us bite-sized tasks and makes the end goal less daunting. It's like eating an entire cake. You wouldn't try to stuff the whole thing in your mouth (unless you're me on a particularly gluttonous Friday night). You would slice it and then relish each piece, and before you know it, voila! You've eaten the whole cake!
2. Set Realistic Expectations
Setting unrealistic expectations is like wearing shoes a size smaller – highly uncomfortable and bound to give you painful blisters. But fear not, dear reader, as I provide you a refreshing salve: setting realistic expectations.
Let's burst a bubble of myth first – setting high expectations is not a warrant for high performance or success. In reality, they pose a risk of disappointment and may lead to a toxic pressure cooker situation. We need to understand that while Rome wasn't built in a day, neither are our skills, mindset, or capabilities (unless, you are Neo from Matrix and just got your update).
Hence, when setting goals or delineating work plans, it's vital to embrace the reality of our limitations and time constraints. A healthy way of doing this would be to define a "Minimum Viable Effort" (MVE). Like in software development where a Minimum Viable Product (MVP) is the simplest version with all the key functionalities, our MVE would be the smallest quantum of work which would still contribute towards your goal. For instance:
Write 100 words a day instead of completing a whole chapter in one go
Meditate for 5 minutes instead of forcing an hour of yoga practice
Walk for 10 minutes, instead of running for a distant marathon starting point
By setting these achievable mini-goals, we not only keep disappointments at bay but also make consistent, tangible progress.
3. Train Your Commitment Muscles
Muscles, whether physical or mental, need consistent training to build strength and endurance. Your commitment muscle is no different. Each time you stick to your promises, complete an obligation, or stay true to your word, it's like a workout session for this mental muscle.
Every act of promise-fulfillment works like a little dumbbell, increasing the might of your willpower day by day. Much like how my mother's commitment to cut down sugar culminated in a colossal triumph (and healthy blood sugar levels), your unwavering dedication will pave your path towards a stronger mindset and accolades of success.
Be warned though – this exercise demands integrity and a large serving of grit. After all, no muscle was built with laziness and lackadaisical efforts, right? Training your commitment muscle is not a lazy Sunday brunch, it's a dedicated meal prep plan with the secret sauce of discipline.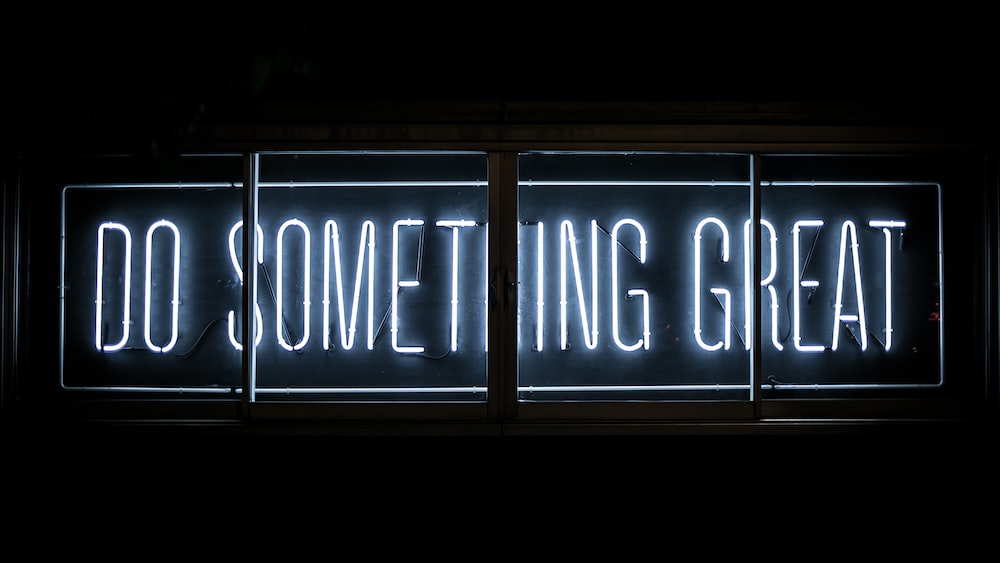 4. Be Answerable to Yourself
A wise bard (it was actually Shakespeare) once said, "To thine own self be true." And this truth includes holding yourself accountable. Yes, dear readers, even if it means staring at the figurative mirror and questioning your actions, decisions, and most importantly, their consequences.
Being answerable to yourself is like conducting a reality-check audit of your life. It's the process of listing out your responsibilities, understanding their domain, and then holding yourself accountable for them. It's a process of accepting those tiny failures and acknowledging the triumphs. It involves taking a no-excuses approach in your life or as I like to call it, "getting real with yourself".
Start by voicing your actions aloud or jot out a quick summary of your decisions at the end of the day. This verbal or written affirmation will not only keep your agreement with yourself in focus but also make your action plan more visible and tangible. In every decision, remember – you're the CEO of the firm 'My Life Inc.' and you need to be held accountable for its milestones and missteps.
5. Look For Solutions, Not Faults
We all stumble in the journey of life, and it's oh-so tempting to wallow in the mud pit of failure, blaming ourselves and others. But let's ponder this question: does this blame game really get us anywhere? Instead, let's talk about solution-oriented behaviour. As a transformative exercise, choose to dissect each situation and tease out potential solutions rather than pointing fingers.
Imagine being Sherlock Holmes, not the anger-driven Incredible Hulk. You're a detective, not a destructive manager. Focus on finding ways to prevent recurring issues rather than just venting frustration. After all, problem-solving is more progressive and less regressive.
Instead of blaming ourselves and others for failure, let's focus on solution-oriented behavior and find ways to prevent recurring issues, like a detective rather than a destructive manager.
6. Make the Most of Your Time
Regard time as your faithful but stern maestro: the entity that won't pause its symphony yet can guide you to perfect your performance – if you pay attention. Recognise each moment as a chance for growth, and diligently avoid the time-thieving snakes (hello, endless social media scrolling!) that slither into your day.
No person has ever complained about having too much time. Streamline your activities and firmly choose to do away with actions that do not align with your objectives. Remember to dedicate some minutes for rejuvenating activities, after all, we're humans, not robots!
7. Create a Constructive Feedback System
Feedback is the breakfast of champions, so grab a spoon! But remember to keep the serving healthy. Constructive, not crippling; nourishing, not noxious. It's key to create a system where feedback comprises unbiased, honest inputs that lead to improved performance.
Beware the pit of taking criticism personally leading to monstrous emotions such as anger. Instead, view feedback as a route to improvement, a well-lit path that guides you to betterment.
8. Understand Your Role in the Situation
From being a spectator in the stands to stepping into the player's shoes, it's a game-changer, isn't it? Being accountable involves understanding your role in any given situation. Are you the hero, the supporting character or the person causing the conflict?
Understanding your part in any situation is like using a compass. It gives you clarity on your direction, helps you navigate obstacles, and enables you to choose the best route to your objectives. Play your role well, my friends!
If you can't see a clear role for yourself, question your place. Is the situation relevant to your personal growth? Understanding your function is like looking through a high-definition lens, the image is sharp, and you are in focus.
9. Be Honest With Everyone (Including Yourself)
This one's a no-brainer, yet as difficult as climbing Everest in flip-flops. Be honest, speak truthfully – not harshly. Transparent communication fosters trust; however, remember to sugar-coat the truth with empathy whenever required.
And don't forget the person in the mirror. Self-deception is like encasing yourself in a cocoon, limiting your growth and hindering progress. Honest self-evaluation keeps you grounded and focused on improvement.
10. Manage Your Time Wisely
Time, that relentless taskmaster! Masterfully managing it becomes essential on our journey to personal greatness. Prioritise wisely, my friends. Identify tasks that propel you towards your goals, and answer the siren call of productivity.
Do not be seduced by the deceptive comfort of procrastination. Create a workable plan, schedule tasks, and strike a balance between work and leisure. Remember, even superheroes take a break. Ensure your plans encapsulate self-care as well.
Finally, periodic review of your time management skills becomes essential. This managerial exercise helps discern if you're on the right track or if you need to steer your ship differently. Reflect, revise, and reward yourself for victories, big or small.
11. Get an Accountability Partner
If you've tried walking on the path of accountability alone and it's felt like crossing the Sahara barefoot, then here's a secret weapon: an accountability partner. Choose a person (or persons, if you've got the bandwidth!) who you trust, who inspires you, and most importantly, who is brutally frank.
The key here is open, honest communication with your accountability partner. Review your performances, discuss improvements, and don't shy away from sharing your shortcomings. And remember, this is a two-way street. Offer them the same support and honesty as they provide you.
The Impact of Personal Accountability Exercises
Embarking on this journey of personal accountability exercises may seem daunting initially, but trust me, the impact is akin to a caterpillar metamorphosing into a butterfly. The transformation opens new avenues of self-improvement and personal growth, fostering a deep sense of self-awareness and realization. With these exercises in your self-improvement kit, you're well on your way to becoming a more competent, responsible and successful individual.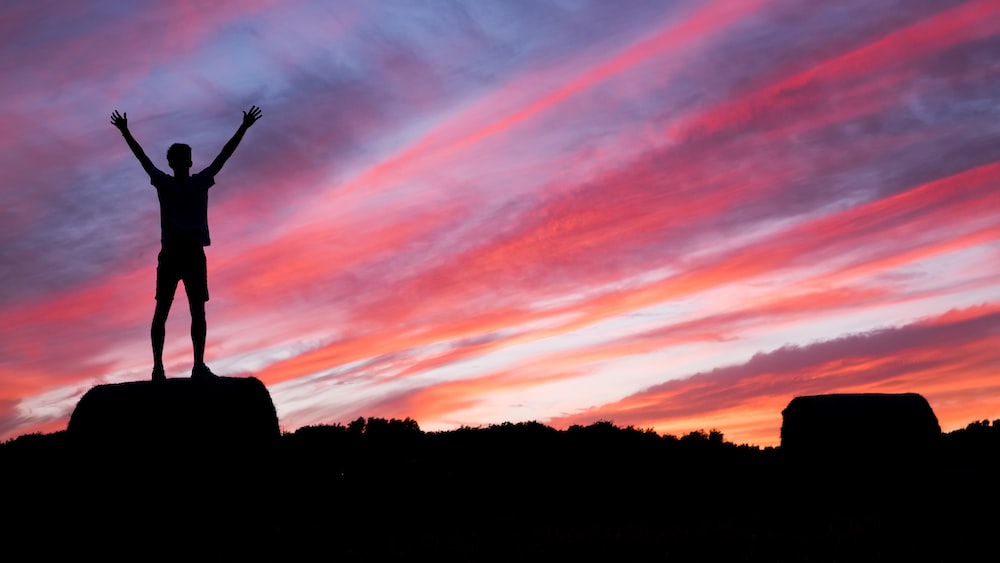 The Benefits of Practicing Personal Accountability Exercises
Engaging in personal accountability exercises yields a platter of benefits, tastier than a home-cooked meal. Personal accountability is like a trusted old friend, pushing you towards self-improvement and growth. Practicing personal accountability exercises can lead to an enhanced sense of responsibility and a heightened ability to set and stick to personal and professional goals.
Moreover, these exercises can bolster your character and strength, much like spinach does Popeye's muscles. They help unearth and harness your inner potential, while also improving your relationships with people around you by fostering traits such as honesty, respect, and reliability. Communication becomes as smooth as a buttered slide, and issues like blame-deflection become easy to address.
Real-life Examples of Personal Accountability in Action
Okay. So, you're thinking, 'this all sounds peachy, but where's the proof?' Well, my friend, let's dive into some real-life examples that show personal accountability is no mythical creature, but a trait that truly exists and flourishes in action, more real than the coffee you're sipping right now.
Take a well-known company like Google, for instance. Google, the giant search engine that leads you through the labyrinth of the internet like a trusty guide, is a great advocate of personal accountability. Google implemented the OKR (Objectives and Key Results) model to instill accountability and track the success of individual and team goals. This model nudges every employee to set personal goals, akin to lush forest trees planting their roots deep into the ground, and rigorously measure their success.
In another scenario, imagine a close friend who's a fitness enthusiast. Every New Year, he sets fitness goals and keeps a journal detailing his progress. He holds himself responsible for his progress or, god-forbid, the lack of it. Regular check-ins and reflections allow him to course-correct, providing a practical example of personal accountability seeping into everyday life.
Personal accountability is exemplified by Google's implementation of the OKR model to track individual and team goals, as well as by a fitness enthusiast who holds themselves responsible for their progress through regular check-ins and reflections.
Frequently Asked Questions
1. What is personal accountability and why is it important?
Personal accountability involves taking ownership of your actions and behaviors. It's your recognition of the impact of your deeds on the situation at hand. Its importance is akin to a book's importance for gaining knowledge; it's a key ingredient to personal and professional growth, fostering trust, respect, and a higher level of commitment towards goals.
2. How can personal accountability exercises help me in my daily life?
In your daily life, personal accountability exercises can act as the compass pointing towards your personal and professional growth. They pave the path towards stronger relationships and improved decision-making, while also arming you with the ability to take ownership of your actions.
3. Can these exercises be practiced in a group or team setting?
Yes, these exercises can indeed be practiced in a group or team setting. Incorporating these in a team environment promotes a culture of responsibility and ownership, resulting in a more cohesive and effective working unit.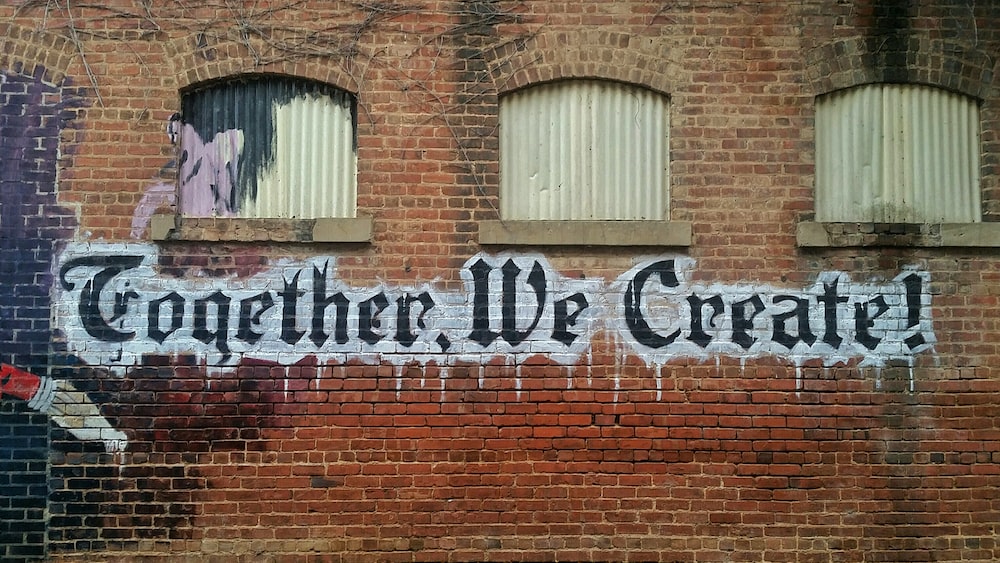 4. How long does it take to see results from these exercises?
Seeing results from these exercises isn't akin to a quick sprint; it's more of a gradual marathon. The duration varies for each individual, but consistency in practice will eventually lead to tangible improvements.
Conclusion
We've embarked on a journey of exploration into personal accountability exercises and, dear reader, we hope you've found nuggets of insight in this labyrinth. Armed with these exercises and the understanding of their importance, you're now equipped to take the driver's seat in your journey to personal and professional growth.
Having said that, remember, Rome wasn't built in a day. Just like a sturdy building needs a strong foundation, personal growth takes time and effort. But fret not, for every step you take towards accountability is a step towards a better you!
Grab the reins of accountability, harness its power, and let the stage of life be your arena! And hey, always know that we're in this together. Hold yourself accountable, not just for your actions, but also for the space you occupy and the energy you release to the world around you.
Until next time, keep growing, keep improving, and keep being your wonderful self. Signing off, Fabian.
Share with your Friends: