Understanding Mindfulness: Practicing Mindfulness Meaning
Welcome to the world of mindfulness, where you'll embark on a journey of self-discovery and personal growth. Are you ready to dive into a practice that has the power to transform your life? In this article, we'll explore the meaning, benefits, and various practices of mindfulness, equipping you with the knowledge and tools to incorporate mindfulness into your daily life.
Mindfulness is not just a buzzword, it's a powerful practice that has been proven to improve mental health, promote well-being, and foster a greater appreciation for life. It's a practice that transcends cultural, religious, and social boundaries, making it accessible to everyone. So, are you ready to unlock the full potential of your mind and live a more fulfilling, stress-free life?
This comprehensive guide will provide you with everything you need to know about mindfulness, from its origins and benefits to the different techniques you can practice. We'll also explore how you can incorporate mindfulness into various aspects of your life, and help you find the right teacher or program to support your journey. Let's dive in and discover the magic of mindfulness!
Defining Mindfulness
Before we delve into the benefits and practices of mindfulness, it's essential to have a clear understanding of what mindfulness is and where it comes from.
What is Mindfulness?
Mindfulness is the quality of being fully present, aware of our thoughts, emotions, and experiences in the moment, without judgment or distraction. It's about cultivating a non-reactive, non-judgmental state of mind that allows us to connect with our inner selves and become more attuned to the world around us.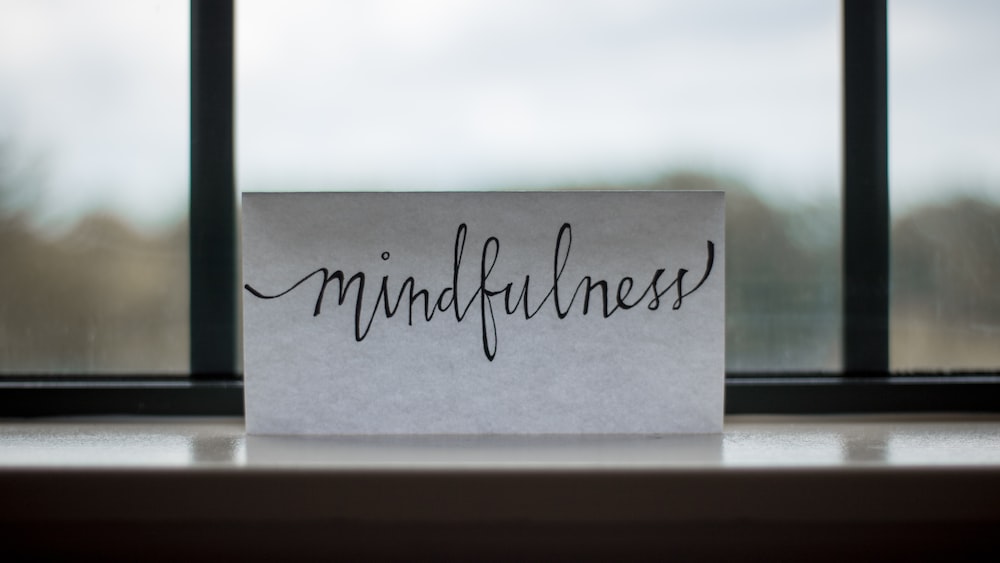 This mental state can be achieved through various mindfulness practices, such as meditation, breathing exercises, and body scans. The ultimate goal of mindfulness is to develop a heightened sense of self-awareness, emotional intelligence, and resilience, enabling us to navigate life's challenges with grace and ease.
The practice of mindfulness allows us to connect with our inner selves and become more attuned to the world around us, leading to a heightened sense of self-awareness, emotional intelligence, and resilience.
The Origins of Mindfulness
The practice of mindfulness has its roots in ancient Eastern traditions, particularly Buddhism. The concept of mindfulness, known as "sati" in Pali, is an essential aspect of Buddhist teachings and is considered the first step on the path to enlightenment. Over time, mindfulness has evolved and has been adapted into various practices and teachings across different cultures and philosophies.
In the 1970s, mindfulness made its way into Western psychology and medicine, thanks to pioneers like Dr. Jon Kabat-Zinn, who developed the Mindfulness-Based Stress Reduction (MBSR) program. Since then, mindfulness has gained widespread acceptance in the Western world, with numerous scientific studies demonstrating its effectiveness in promoting mental and physical well-being.
The Benefits of Practicing Mindfulness
Now that we've defined mindfulness and explored its origins let's dive into the multitude of benefits this practice can bring into our lives.
Improving Mental Health and Well-being
Research has shown that practicing mindfulness can have profound effects on mental health and well-being. It can enhance self-awareness, emotional intelligence, and resilience, allowing us to better understand and regulate our emotions.
Regular mindfulness practice has been associated with reduced symptoms of depression, anxiety, and stress. Additionally, mindfulness has been shown to improve overall life satisfaction and happiness, leading to a more fulfilling existence.
Enhancing Focus and Concentration
In today's fast-paced world, maintaining focus and concentration can be quite challenging. Enter mindfulness – a powerful tool that helps us cultivate a calm, clear mind, increasing our ability to concentrate and think creatively.
Numerous studies have demonstrated the positive impact of mindfulness on cognitive function, including attention, memory, and problem-solving skills. By practicing mindfulness regularly, we can sharpen our mental faculties and perform at our best, both in our personal and professional lives.
Reducing Stress and Anxiety
Stress and anxiety are common challenges in modern life, but mindfulness offers a powerful antidote. Mindfulness practices, such as meditation and deep breathing, have been shown to activate the body's relaxation response and reduce stress hormones.
Moreover, mindfulness helps us develop a greater awareness of our thoughts and emotions, allowing us to respond more adaptively to stressors and cope better with anxiety-provoking situations. In essence, mindfulness equips us with the tools to navigate life's challenges with more ease and resilience.
Supporting Physical Health
The benefits of mindfulness extend beyond the realms of mental health – they also have a significant impact on our physical well-being. Research has demonstrated that regular mindfulness practice can improve sleep quality, boost immune function, and reduce inflammation.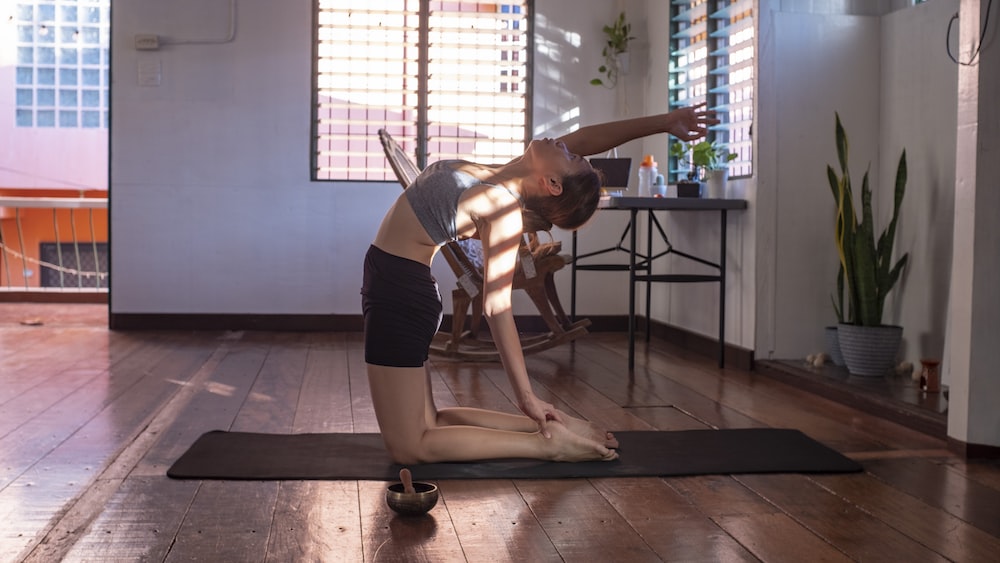 Furthermore, mindfulness has been shown to help manage chronic pain and support weight management efforts. By cultivating a mindful lifestyle, we can enhance our overall health and vitality, promoting a long and healthy life.
Different Types of Mindfulness Practices
Now that we've explored the incredible benefits of mindfulness, let's delve into the various practices that can help you cultivate this transformative mental state.
Mindfulness Meditation
Mindfulness meditation is a popular practice that's been around for centuries, helping people develop a deeper sense of awareness and presence. But what exactly does it entail? In essence, mindfulness meditation is the process of training your mind to focus on the present moment, acknowledging and accepting your thoughts, feelings, and bodily sensations without judgment.
It's a bit like watching a movie of your thoughts, letting them come and go without getting caught up in the storylines. With regular practice, you'll become more adept at distinguishing between helpful and unhelpful thoughts, allowing you to make better decisions and cultivate a greater sense of inner peace. So, give it a try! Find a quiet space, sit comfortably, and begin to observe your thoughts and feelings as they arise, letting them pass without judgment.
Body Scan Meditation
One of the most calming and grounding mindfulness practices is the body scan meditation. This technique involves systematically paying attention to different parts of your body, from head to toe, while maintaining a non-judgmental attitude. The idea is to become more aware of the sensations, tensions, and areas of relaxation throughout your physical body.
To begin, find a comfortable position, either lying down or sitting, and start by focusing on your breath. Then, gradually shift your attention to each part of your body, taking note of any sensations, feelings, or tensions you may experience. As you move through this process, remember to maintain a gentle, non-judgmental attitude, allowing yourself to fully experience each sensation without attaching any meaning or evaluation to it.
Mindful Breathing
Mindful breathing, as simple as it may sound, is a powerful tool for cultivating mindfulness. By focusing on your breath, you create a bridge between your mind and body, grounding yourself in the present moment. And the best part? You can practice it anywhere, anytime – all you need is your breath!
To begin, find a comfortable position and bring your attention to your breath. Notice the sensation of the air entering and leaving your nostrils or the rise and fall of your chest. If your mind wanders, gently acknowledge the thought and bring your focus back to your breath. Remember, there's no right or wrong way to do this – the goal is to simply observe and accept your experience without judgment.
Another helpful technique is to count your breaths. Inhale, and as you exhale, silently count "one." Continue this pattern, counting up to ten, then start over. This simple counting exercise can help anchor your mind, making it easier to maintain your focus on the breath.
Mindful breathing is a powerful tool for cultivating mindfulness that can be practiced anywhere, anytime by focusing on the sensation of the air entering and leaving your nostrils or the rise and fall of your chest.
Loving-Kindness Meditation
Loving-kindness meditation is a beautiful practice that helps cultivate compassion, empathy, and a genuine sense of connection with others. By focusing on sending loving wishes to yourself and others, you're actively training your mind to develop more positive and caring thoughts, ultimately enhancing your overall well-being.
To practice loving-kindness meditation, find a comfortable position, and start by sending love and well wishes to yourself. Silently repeat phrases like, "May I be happy, may I be healthy, may I be safe, may I be at ease." After a few minutes, gradually expand your circle of compassion to include friends, family, acquaintances, and even those you may have difficulty with. Remember, the goal is to cultivate an open and loving heart towards all beings, including yourself.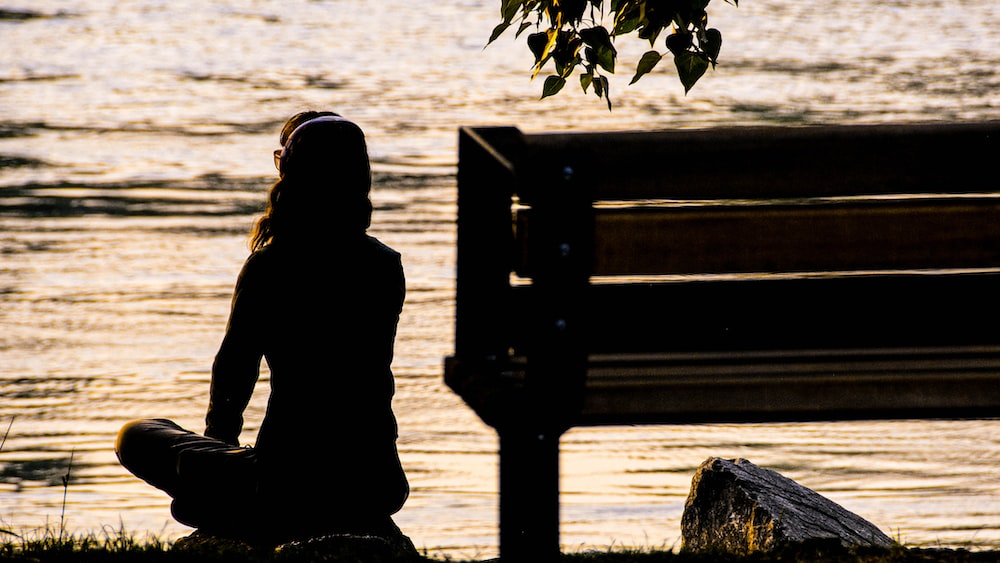 Incorporating Mindfulness into Daily Life
So, now that you've learned about a variety of mindfulness practices, how can you seamlessly integrate them into your everyday life? The key is to start small and gradually build upon your practice. Here, we'll explore some simple yet powerful ways to bring mindfulness into various aspects of your daily routine.
Mindful Eating
Mindful eating is a wonderful way to bring more awareness and appreciation to the act of consuming food. Often, we eat quickly and mindlessly, missing out on the sensory experience and satiety cues our bodies provide. By slowing down and paying attention to each bite, we can savor our meals and make healthier choices.
To practice mindful eating, start by eliminating distractions, such as screens or loud environments. Next, take a moment to appreciate the colors, textures, and aromas of your food. As you eat, focus on the flavors and sensations, chewing slowly and thoroughly. Take breaks between bites and tune into your body's hunger and fullness signals.
Mindful Walking
Who knew that something as simple as walking could be transformed into a mindful practice? Mindful walking is the art of being fully present and aware of each step you take, focusing on the sensations in your body and the environment around you.
To practice mindful walking, find a quiet space where you can walk without interruption. Begin by noticing the sensation of your feet touching the ground, the movement of your legs, and your body's natural rhythm. As you walk, maintain your focus on these sensations, allowing thoughts to come and go without judgment. This practice can be a great way to clear your mind, reduce stress, and reconnect with your body.
Mindful Communication
In today's fast-paced world, it's easy to become disconnected from others, even during face-to-face conversations. Mindful communication is the act of being fully present and attentive when engaging with others, fostering deeper connections and more meaningful interactions.
To practice mindful communication, begin by setting an intention to truly listen and be present during conversations. Make eye contact, and give your full attention to the speaker without interrupting or formulating a response in your mind. As you listen, notice any judgments or assumptions that arise, and gently let them go. When it's your turn to speak, do so authentically and with compassion, taking the time to choose your words carefully and consider their impact.
Another helpful technique is to practice mindful listening by engaging in active listening exercises. This involves paraphrasing what the speaker has said, asking clarifying questions, and providing verbal or non-verbal feedback to show that you're truly paying attention.
Mindful communication involves being present and attentive during conversations to foster deeper connections and more meaningful interactions, and can be practiced by setting an intention to truly listen, making eye contact, and letting go of any judgments or assumptions.
Mindfulness at Work
Incorporating mindfulness into your work routine can lead to increased focus, productivity, and job satisfaction. Here are three practical ways to integrate mindfulness into your workday: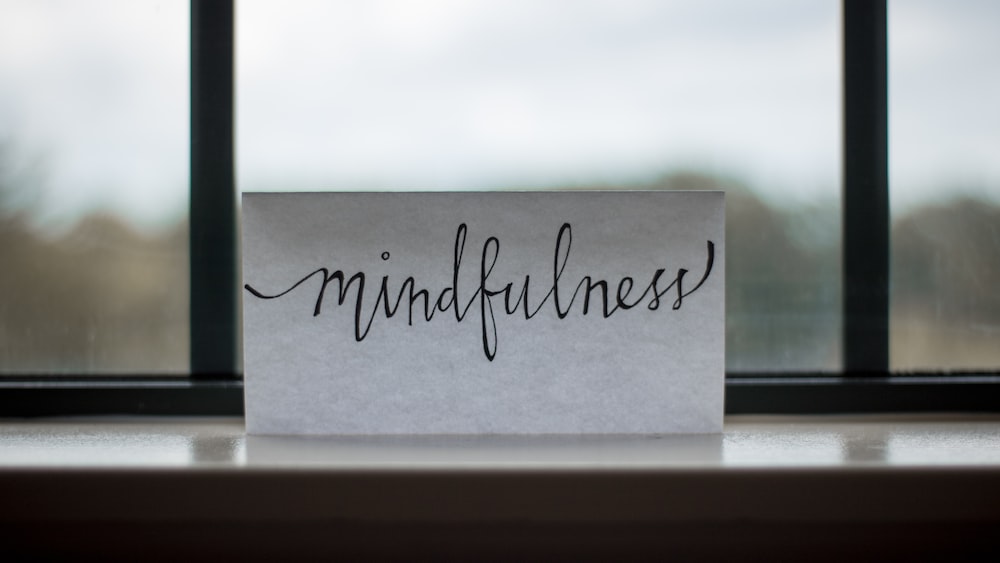 Start your day with intention: Before diving into your tasks, take a few moments to set an intention for the day. What do you wish to accomplish? How do you want to feel? By taking the time to reflect on your goals, you're more likely to stay focused and aligned with your priorities.
Take mindful breaks: Throughout the day, take short breaks to practice mindfulness, whether it's a brief meditation, mindful breathing, or a quick walk outside. These mini-reset moments can help you recharge, refocus, and maintain a sense of balance.
Practice mindful listening and communication: As mentioned earlier, engaging in mindful communication with colleagues can lead to deeper connections and more effective collaboration. Remember to be present, listen actively, and communicate with empathy and compassion.
Finding the Right Mindfulness Teacher or Program
With the growing popularity of mindfulness, there are numerous resources available to help you deepen your practice. But how do you find the right mindfulness teacher or program that aligns with your needs and goals? In the following sections, we'll explore what to look for in a mindfulness teacher, as well as various online and in-person programs, apps, and resources to support your journey.
What to Look for in a Mindfulness Teacher
When selecting a mindfulness teacher, there are several factors to consider. Experience and qualifications are essential; look for someone who has undergone extensive training in mindfulness and meditation. Credentials like certification from a reputable institution can also be an indicator of their expertise. Additionally, it's crucial to find a teacher with a teaching style that resonates with you. This may include their approach to explaining concepts, their ability to create a supportive learning environment, and their overall demeanor.
Another important aspect to consider is the teacher's personal practice. A good mindfulness teacher should have a solid personal practice and be able to share their experiences and insights with students. This will help you understand the practical application of mindfulness and better relate to the challenges and benefits of the practice. Lastly, don't forget to consider the logistics such as location, class schedule, and cost. Finding a teacher that fits your needs and preferences will make it easier for you to commit to the practice and reap its benefits.
Online and In-person Mindfulness Programs
There are numerous options for learning mindfulness, both online and in-person. Online mindfulness programs are an excellent option for those who prefer flexibility and convenience. These virtual courses often provide guided meditation sessions, instructional videos, and support materials that you can access at any time. Some popular online programs include Mindfulness-Based Stress Reduction (MBSR) and Mindfulness-Based Cognitive Therapy (MBCT).
In-person mindfulness programs offer a more traditional learning environment, where you can interact with the teacher and fellow students face-to-face. These programs may be held at retreat centers, meditation centers, or community centers. In-person courses typically involve group meditation sessions, discussions, and workshops. While in-person programs may require more commitment in terms of time and travel, they can provide valuable opportunities for building connections and receiving personalized guidance from the teacher.
Mindfulness Apps and Resources
With the growing popularity of mindfulness, there is an abundance of mindfulness apps and resources available to support your practice. Apps such as Headspace, Calm, and Insight Timer offer guided meditations, mindfulness exercises, and educational content to help you develop and maintain your mindfulness practice. These apps often come with customizable features, allowing you to tailor your practice to your needs and preferences.
In addition to apps, there are numerous online resources that can provide valuable information and guidance on mindfulness. Websites like Mindful.org and The Mindfulness Initiative offer articles, research findings, and expert interviews on various aspects of mindfulness. You can also access online forums and social media groups dedicated to mindfulness, where you can engage with others who share your interests and learn from their experiences.
Mindfulness apps and online resources like Headspace, Calm, Insight Timer, Mindful.org, and The Mindfulness Initiative can offer valuable guidance, educational content, and a community for those looking to develop and maintain a mindfulness practice.
FAQs
1. How long does it take to see the benefits of practicing mindfulness?
To see the benefits of practicing mindfulness varies for each individual. Some people may notice improvements in their mental well-being, focus, or stress levels within a few weeks, while others might take several months to experience significant changes. Consistency and commitment to the practice are key to experiencing its benefits.
2. Can mindfulness be practiced by children and teenagers?
Mindfulness can indeed be practiced by children and teenagers. In fact, introducing mindfulness at a young age can help them develop healthy coping mechanisms and improve their emotional regulation skills. There are age-appropriate mindfulness exercises and resources available to guide young practitioners.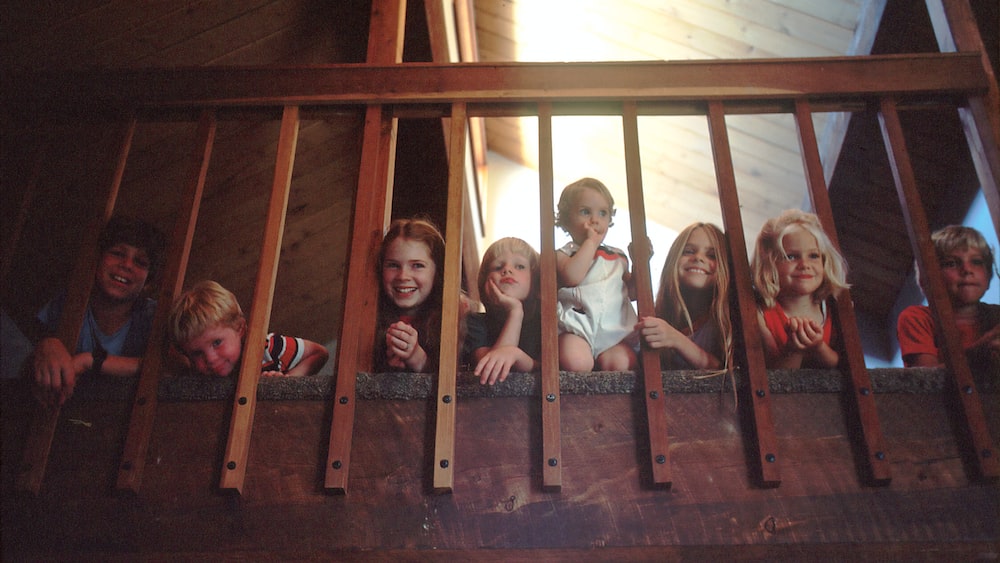 3. Is mindfulness compatible with religious beliefs?
Mindfulness is compatible with most religious beliefs as it is a secular practice focused on cultivating awareness, compassion, and mental well-being. While it has roots in Buddhist traditions, mindfulness can be practiced without any religious affiliation or conflict with one's beliefs.
4. How much time should I dedicate to mindfulness practice each day?
How much time you should dedicate to mindfulness practice each day depends on your personal preference and schedule. Many practitioners recommend starting with 10-20 minutes per day and gradually increasing the duration as you become more comfortable with the practice. The key is to find a routine that works for you and is sustainable in the long term.
Conclusion
Understanding and practicing mindfulness can have profound effects on our mental and physical well-being. With a wide array of resources, apps, and programs available, it's easier than ever to access the tools and support needed to incorporate mindfulness into our daily lives. Whether you're a beginner or an experienced practitioner, remember that the journey to mindfulness is a personal one, and the key to success lies in consistency and commitment.
So, take the first step towards a more mindful life, and embark on a journey of self-discovery, growth, and well-being. As you cultivate awareness, compassion, and presence in your life, you'll find that the benefits of mindfulness extend far beyond the meditation cushion, transforming your relationships, work, and overall experience of life.
I wish you the best! Fabian.
Share with your Friends: