9 Mindfulness Breaks To Boost Productivity And Focus
Hey there! Are you constantly searching for ways to improve your focus and productivity? In today's fast-paced world, it's easy to become overwhelmed and lose sight of what's truly important. That's where mindfulness breaks come in. These brief moments of self-awareness can have a profound impact on your overall well-being and performance.
In this article, we will explore the importance of mindfulness breaks and the various ways they can benefit you. We will also share 9 mindfulness breaks that you can easily incorporate into your daily routine to boost your productivity and focus. So, get ready to embark on a journey of self-discovery and personal growth!
The Importance of Mindfulness Breaks
Mindfulness breaks are essential for maintaining mental clarity and emotional balance. In our increasingly connected world, it's all too easy to become consumed by stress, distractions, and negative thoughts. By taking time out for mindfulness, we can regain control of our minds and cultivate a more positive, focused, and productive mindset.
Benefits of mindfulness breaks
Reduced stress: Practicing mindfulness has been shown to lower cortisol levels, the hormone responsible for stress. This can lead to a calmer, more centered state of mind.
Improved focus: By tuning into the present moment, you can enhance your ability to concentrate on the task at hand and avoid distractions.
Enhanced emotional resilience: Mindfulness can help you become more aware of your emotions, allowing you to respond to challenging situations with greater clarity and self-compassion.
Increased creativity: Taking a break from your regular routine can provide space for new ideas and perspectives to emerge.
Practicing mindfulness can reduce stress, improve focus, enhance emotional resilience, and increase creativity.
How mindfulness breaks improve productivity and focus
Mindfulness breaks allow you to step back from the constant barrage of stimuli that our brains are exposed to daily. By taking these moments to reconnect with ourselves, we can recharge our mental batteries and approach our work with renewed energy and focus. This can lead to enhanced productivity, as we are better able to prioritize tasks and manage our time effectively.
Moreover, mindfulness breaks can help us cultivate a growth mindset. When we are more in tune with our thoughts and emotions, we can become more aware of any limiting beliefs or negative thought patterns that might be holding us back. By addressing these issues, we can unlock our full potential and become more efficient and focused in our work.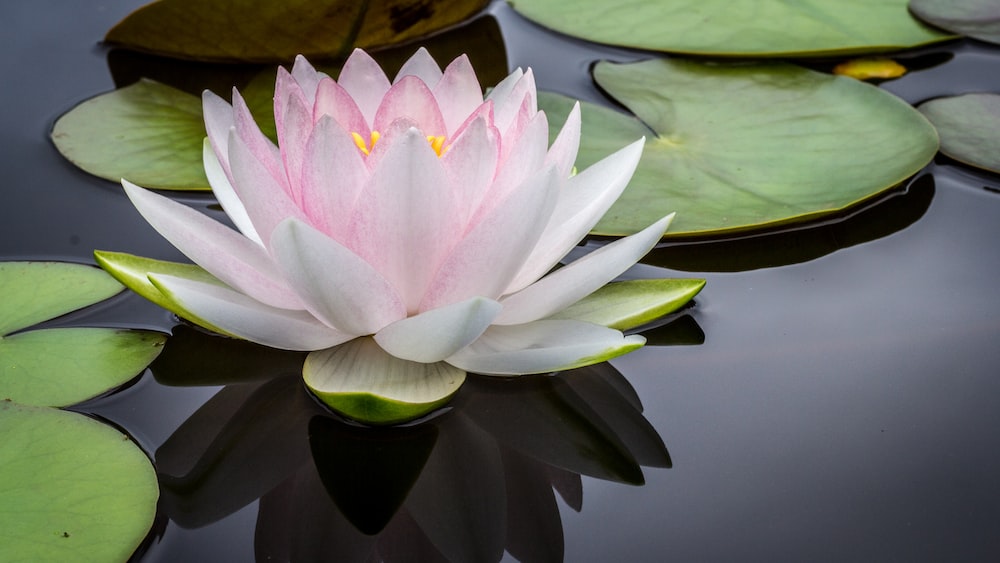 9 Mindfulness Breaks to Boost Productivity and Focus
Ready to dive into the world of mindfulness breaks? Here are 9 easy-to-implement practices that can help you recharge your mental batteries and maximize your productivity and focus.
1. Mindful breathing exercises
Mindful breathing exercises are a simple yet powerful way to bring your awareness back to the present moment. By focusing on your breath, you can calm your nervous system and reduce stress. To practice mindful breathing, simply find a quiet place, close your eyes, and take slow, deep breaths. Try to focus on the sensation of your breath entering and leaving your body, and gently bring your attention back to your breath whenever your mind begins to wander.
2. Short meditation sessions
Meditation is a proven technique for reducing stress and increasing mental clarity. Even just a few minutes of meditation each day can make a significant difference in your overall well-being. To get started, find a comfortable position and focus on your breath, a mantra, or a visualization. Allow thoughts to come and go without judgment, and gently return your focus to your chosen point of concentration whenever you notice your mind wandering.
3. Mindful stretching or yoga
Physical movement can be a fantastic way to reconnect with your body and release tension. Mindful stretching or yoga allows you to combine movement with mindfulness, creating a powerful practice that can help you feel more grounded and focused. Try incorporating a short stretching or yoga session into your daily routine, paying close attention to your breath and the sensations in your body as you move through the poses.
4. Sensory awareness breaks
Sensory awareness breaks are a fantastic way to reconnect with the present moment and give your mind a much-needed respite. These breaks involve focusing on one or more of your senses, such as touch, sound, or sight. The idea is to fully immerse yourself in the sensory experience and let go of any distracting thoughts.
For example, you could take a few minutes to focus on the sensation of your breath or the feeling of your clothes against your skin. Alternatively, you could listen to calming sounds, like the rustling of leaves or the hum of an air conditioner. The key is to let go of any judgments and simply observe the sensory experience as it unfolds.
Reconnecting with the present moment through sensory awareness breaks is a great way to give your mind a break from distracting thoughts.
5. Gratitude practice
Gratitude practice is a powerful way to shift your focus from the stressors of your day to the positives in your life. By expressing gratitude, you train your brain to look for the good in any situation and cultivate a more optimistic outlook.
To practice gratitude, take a few moments to think about or write down three things you're grateful for each day. These can be as simple as a delicious cup of coffee, a kind gesture from a colleague, or the opportunity to learn something new. By consistently practicing gratitude, you'll find that your overall happiness and well-being improve.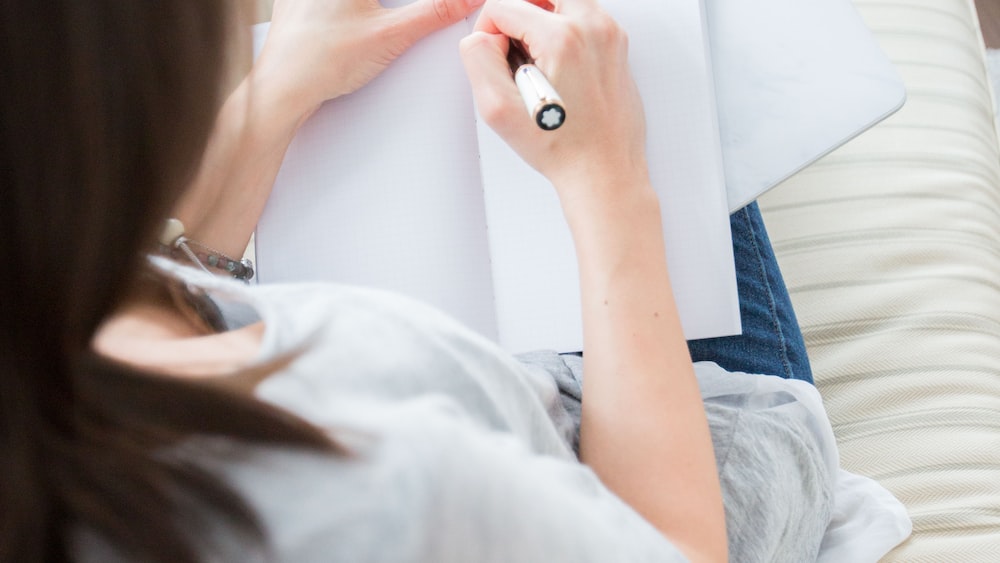 6. Mindful walking
Mindful walking is an excellent way to incorporate mindfulness into your day while also getting some physical activity. This practice is all about paying attention to your body and your surroundings as you walk, instead of getting lost in your thoughts.
Begin by finding a comfortable pace and focus on the sensation of your feet hitting the ground. Notice how your body moves and the rhythm of your breath. As you walk, try to maintain a sense of curiosity about your surroundings. Observe the colors, textures, and sounds around you without judgment.
7. Engaging in a creative activity
Taking a break to engage in a creative activity can help you recharge your batteries and boost your focus. Creative activities, such as drawing, writing, or playing an instrument, encourage you to express yourself and stimulate different areas of your brain.
Dive into a creative project that excites you, and allow yourself to get lost in the process. As you create, remember to let go of any judgments or expectations, and instead, focus on the experience of creation itself. This creative break will not only help you relax but also enhance your problem-solving skills and innovative thinking.
8. Observing nature
Spending time in nature is a wonderful way to practice mindfulness and reap the numerous benefits it offers. Observing nature encourages you to slow down, connect with your senses, and appreciate the beauty of the world around you.
Take a few moments to step outside and truly observe your surroundings. Watch the leaves flutter in the wind, listen to the birds singing, or feel the sun on your skin. By immersing yourself in nature, you'll find that your stress levels decrease and your focus improves.
9. Practicing self-compassion
Practicing self-compassion is an essential aspect of mindfulness that helps you maintain a balanced and non-judgmental perspective. It's about recognizing that everyone makes mistakes, has setbacks, and faces challenges, and that it's okay to be imperfect.
To practice self-compassion, take a moment to check in with yourself and acknowledge any feelings of stress or frustration. Then, remind yourself that it's normal to have these emotions and that you're doing the best you can. This simple act of self-kindness can help shift your mindset and boost your productivity.
Incorporating Mindfulness Breaks into Your Daily Routine
Now that you have a variety of mindfulness breaks to choose from, it's time to incorporate them into your daily routine and reap the benefits of increased productivity and focus.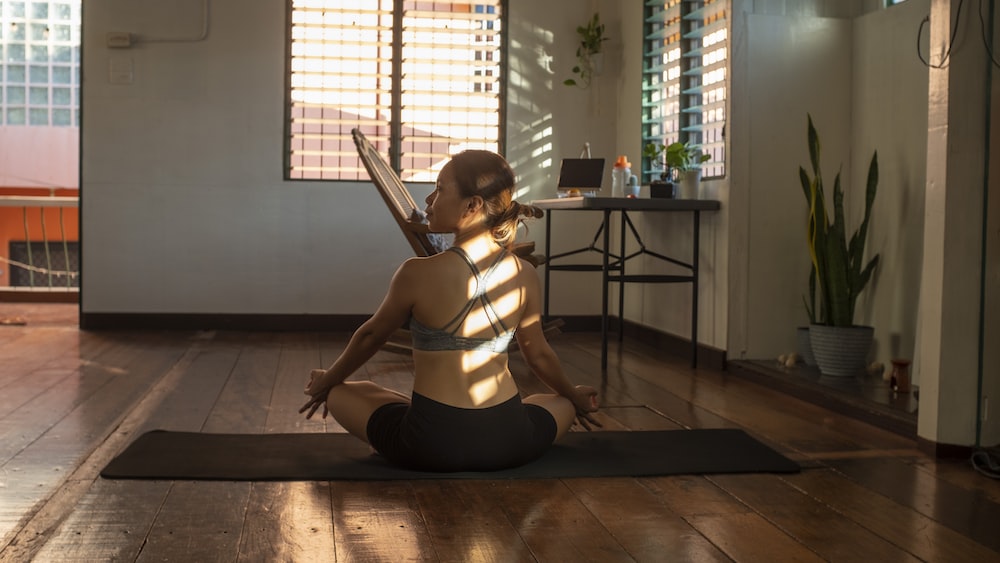 Tips for creating a mindfulness break schedule
To create a mindfulness break schedule, start by identifying the times during your day when you typically feel overwhelmed or unfocused. Then, choose one or two mindfulness breaks that resonate with you and commit to practicing them at those times.
Set reminders: Use an app or calendar to set reminders for your mindfulness breaks, ensuring you don't forget to take them.
Start small: Begin with shorter breaks and gradually increase the duration as you become more comfortable with the practice.
Be flexible: Adjust your schedule as needed, and remember that it's okay if you miss a break or need to change the type of mindfulness practice you're using. The goal is to find what works best for you.
Adapting mindfulness breaks to your work environment
Adapting mindfulness breaks to your work environment is essential for reaping the full benefits of these practices. The key is to find activities that fit seamlessly into your daily routine without causing any disruptions. Here are a few suggestions to get you started:
Find a quiet space: Look for a quiet corner in your office, an outdoor space, or an empty conference room where you can take a few minutes for yourself.
Use headphones: If you can't find a quiet space, use noise-canceling headphones to create a peaceful environment for your breaks.
Schedule your breaks: Set specific times throughout the day for your mindfulness breaks, and stick to them. This will help you develop a habit and make it easier to incorporate mindfulness into your daily routine.
FAQs
1. How long should a mindfulness break be?
How long a mindfulness break should be truly depends on your personal preference and schedule. However, even just a few minutes of mindfulness practice can provide benefits. Aim for at least 5-10 minutes per break to effectively reduce stress and improve focus.
2. Can mindfulness breaks be practiced in a busy office setting?
Mindfulness breaks can definitely be practiced in a busy office setting. Consider finding a quiet space or using noise-canceling headphones to create a peaceful environment. You can also adapt your mindfulness activities to suit your surroundings, such as practicing mindful breathing at your desk or going for a mindful walk during lunch.
3. How often should I take mindfulness breaks throughout the day?
The frequency of mindfulness breaks throughout the day can vary depending on your personal preference and work schedule. A good starting point is to aim for 2-3 breaks per day. Experiment with different frequencies and durations to find the balance that works best for you.
4. Are there any apps or tools to help with mindfulness breaks?
Yes, there are numerous apps and tools available to help with mindfulness breaks. Some popular options include Headspace, Calm, and Insight Timer. These apps offer guided meditations, breathing exercises, and other mindfulness practices, making it easy to incorporate mindfulness into your daily routine.
Conclusion
In conclusion, mindfulness breaks play a crucial role in boosting your productivity and focus. By incorporating these practices into your daily routine, you can enhance your well-being, reduce stress, and improve your overall performance at work.
Remember to experiment with different mindfulness activities and find the ones that resonate with you the most. Consistency is key, so make a commitment to practicing mindfulness daily and watch the benefits unfold.
So, are you ready to bring the power of mindfulness into your workday? Give these mindfulness breaks a try and experience the profound impact they can have on your productivity, focus, and overall well-being. Happy practicing!
I wish you the best! Fabian.
Share with your Friends: