17 Self-Discipline Examples for Personal Growth and Success
Do you dream of achieving your long-term goals and making life easier? You likely have the motivation, but only with the right amount of self-discipline can you do it.
Self-discipline has control over yourself to stay focused on tangible tasks, achieve balance in different aspects of life and consistently practice good habits necessary for success.
This blog post will provide real examples that make it easy to understand what self-discipline looks like precisely. With these insightful strategies and tactics, you'll be well on your way toward living a more structured lifestyle with higher chances of meeting your objectives.
What is Self-Discipline?
Self-discipline is controlling one's thoughts, emotions, and behavior to pursue goals and objectives effectively.
Self-discipline can help people stay focused, organized, and motivated. It involves setting clear boundaries and learning how to manage distractions and temptations to make progress toward our goals.
Self-Discipline Examples
1. Give Yourself Fewer Decisions:
We make daily decisions, like what to eat, what to wear, and even when to go outside. However, self-discipline requires us to limit our choices to avoid paralysis by analysis. To do this, it helps to create a routine or plan your day ahead of time.
2. Exercise Self-Control:
Self-control is about controlling your impulses, feelings, and desires. It requires you to understand yourself, step back, and make a smart decision. For example, to practice self-control, try exercising restraint when spending money or eating unhealthy snacks.
3. Set Goals and Stick to Them:
Self-discipline requires us to set goals and follow through. It's not enough to have a vision of what you want — you must be willing to take actionable steps toward achieving it. To do this, make sure your goals are specific and achievable, then break them down into manageable tasks.
4. Practice Self-Awareness:
Self-awareness is about understanding your feelings and emotions and the things that drive you. It helps us to recognize our strengths and weaknesses and use them to our advantage. To practice self-awareness, try journaling or meditating regularly. This will help you understand your thoughts, feelings, and motivations.
5. Develop Self-Regulation:
Self-regulation is about controlling our emotions and behavior to respond appropriately to different situations.
To practice self-regulation, try using mindfulness techniques such as deep breathing or progressive muscle relaxation when feeling overwhelmed or stressed. This will help you keep calm and stay focused on the task.
6. Waking Up Early:
Self-discipline requires us to wake up early and maximize our day. To do this, create a sleep routine by going to bed at a consistent time each night and setting multiple alarms so you don't oversleep.
7. Stay Organized:
Self-discipline also requires us to stay organized and on top of our tasks. To do this, use a planner or to-do list to keep track of your daily activities. This will help you prioritize your work and maximize your time.
8. Minimize Distractions:
If we want to practice self-discipline, minimizing distractions and staying focused on our goals is important. To do this, turn off your phone notifications or set specific times to check social media. This will help you stay on task and get more done.
9. Keep Things Simple:
The more complex our lives become, the harder it can be to stay disciplined. To keep things simple, practice minimalism and focus on eliminating anything that doesn't serve you. This will help you make better use of your time and energy.
10. Practice Self-Care:
It can be hard to stay disciplined when we're tired and overworked. Self-care can help us recharge and stay focused on our goals. Practice self-care, eat healthy meals, sleep well, and take regular daily breaks.
11. Take Challenges Head-On:
Self-discipline requires us to take on challenges and push our limits. To do this, set yourself challenging goals or tasks that require you to step outside your comfort zone. This will help you grow as a person and build your confidence.
12. Delay Gratification:
The ability to delay gratification is an important part of self-discipline. To practice this, try waiting a few days before making a purchase or turning down the second helping of dessert. This will help you make better decisions and build your willpower.
13. Perseve Through Boredom
Self-discipline also involves persevering through boredom. Having the self-discipline to persevere through boredom is no small feat! Just think of all the times your concentration has wavered, even when it matters the most.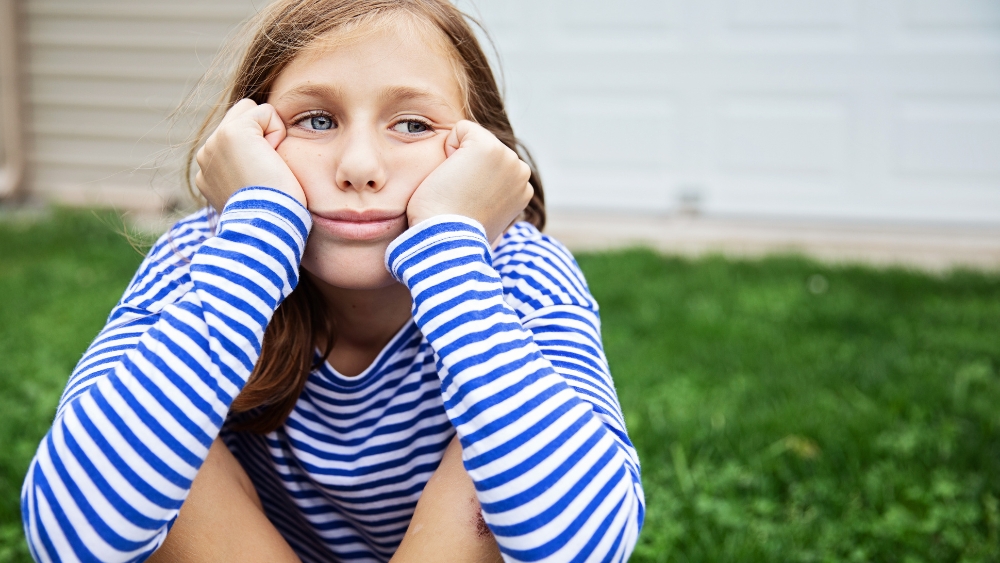 Boredom can be a formidable foe, and to have the staying power to push through it requires us to develop a steadfast resolve that doesn't waver in less-than-optimal circumstances. However, replacing moments of boredom with motivation is doable and ultimately worth it because diligence and dedication get rewarded with incredible results.
So the next time you find yourself facing a task where you've already experienced trudging tediousness, simply reframe your mindset and choose perseverance instead
14. Change Your Relationship with Discomfort
Self-discipline also requires us to become comfortable with discomfort. To do this, find ways to challenge yourself and push your boundaries.
This will help you grow and develop, even when difficult or uncomfortable. Changing our relationship with discomfort allows us to become more disciplined and better equip ourselves for success.
15. Meet Deadlines
Self-discipline plays a massive part in our success and getting things done efficiently – like hitting those deadlines or ticking off that to-do list. What can we do? Create an action plan with strict goals and timelines so you stay on track to ensure your life is as fulfilling as possible!
And don't be afraid to ask for help if needed cause when it comes down to the wire, no one should ever feel alone facing their challenges. So stick at it – this skill of self-discipline is how our dreams become realities!
16. Create Good Habits
Creating good habits is the first step to becoming your most successful self! It takes time, but having a disciplined routine to stay focused on our goals can be incredibly rewarding; it allows us to unlock our full potential and gives us a sense of control over our lives.
It's all about having the motivation and focuses to keep up with positive habits – no matter how small – that will eventually compound over time into huge rewards. This could mean a morning stretching routine, eating healthier during lunchtime, or writing down your thoughts so you can better understand yourself.
Whatever you choose to do, make sure it works best for you, as self-discipline is a personal journey that only you can undertake.
17. Avoid Temptation
Self-discipline also involves avoiding temptation and making better decisions. To do this, learn to recognize situations where you're likely to succumb to temptation, such as social media or unhealthy snacks. Staying focused on your objectives and making informed decisions will be easier with this assistance.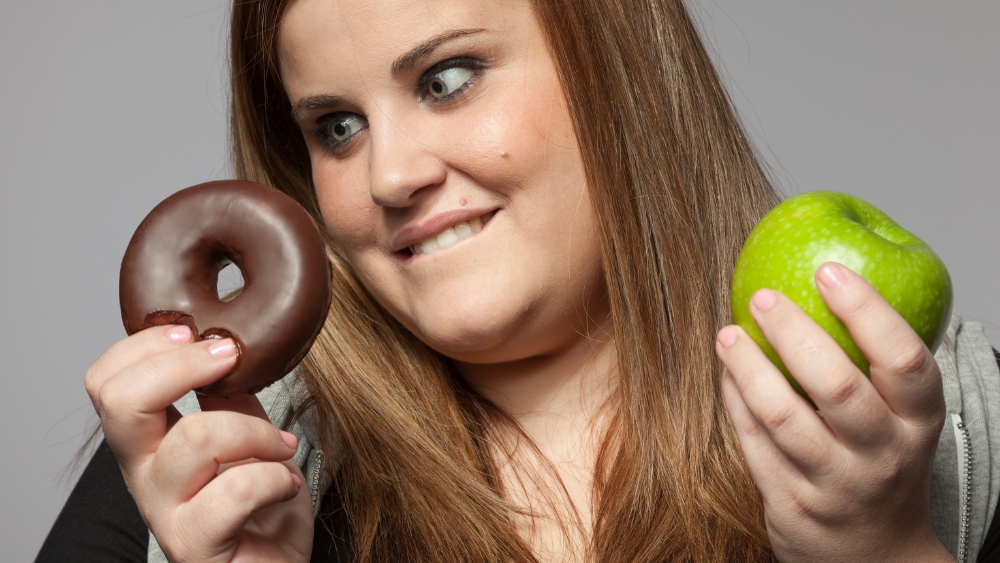 If you find yourself in a tempting situation, take a step back and evaluate the consequences of your actions. Self-discipline is an important skill that helps us stay focused on our goals. By understanding and practicing self-discipline examples, we can become more successful in all areas of our lives.
Tips for Success
Understand yourself and your goals
Set achievable goals and break them down into manageable tasks
Practice self-awareness to recognize your strengths and weaknesses
Develop self-regulation skills to control your emotions and behavior
Wake up early and create a consistent sleep schedule
Stay organized by using a planner or to-do list
Minimize distractions and keep things simple
Practice self-care to recharge and stay focused
Take on challenges and push your limits
Delay gratification to build willpower.
Reward yourself for reaching goals and milestones.
FAQ's
What are the four principles of self-discipline?
The four principles of self-discipline are:
Understanding yourself and your goals.
Strategizing manageable objectives and pinpointing actionable steps are paramount to success.
Developing self-regulation skills to control your emotions and behavior.
Delaying gratification to build willpower.
How can I practice self-discipline?
Taking control of your life starts with self-discipline and can open the door to many possibilities. To get there, begin by recognizing your strengths and passions that will help you stay motivated and your weaknesses or areas for improvement.
Acquire tools like a planner or to-do list that'll keep distractions at bay while developing healthy habits such as waking up early, eating right, getting enough rest & taking time out for yourself! Don't forget about regulating emotions, too; it's just one part of building willpower via delaying gratification when necessary.
What is the best form of self-discipline?
The best form of self-discipline is setting clear, achievable goals and developing solutions to hit them every day and week. Identifying your short-term objectives helps you focus on achieving long-term progress in any aspect of life you feel is important.
Self-discipline is all about making incremental steps and staying accountable for our commitments – something that I firmly believe will help people reach their highest potential!
What are acts of self-discipline?
Achieving a lifestyle of self-discipline can be life-changing! Start by creating and following through with an organized plan for the day, eliminating distractions that prevent you from productivity. Then take on challenges head-on, developing your strength and controlling emotions & behaviors to reach goals in due time.
Reward yourself along each milestone reached; practice minimalism as well as daily self cares practices while maintaining focus towards what serves you best – ultimately providing stability throughout every journey taken!
Conclusion
In conclusion, self-discipline is an integral part of reaching success! It may not be easy to learn, but trust me – the results are well worth it. To hone in on your self-discipline skillsets and reach new heights of personal growth – practice rising early to ensure daily productivity.
Stay organized for clear focus when you sit down at a task; reduce distractions around you (yes…. including social media!); set obtainable goals that will give tangible milestones along this journey; finally… do reward yourself occasionally as recognition for all the hard work done thus far.
Above all else, remember: Self-Disciplined growth calls upon one's dedication over time – so don't shy away from taking risks and learning more every step along the way!
I wish you the best! Fabian.
Share with your Friends: