7 Essential Strategies: Emotional Intelligence For Parents
Hey there, fellow humans known as 'parents!' Remember when kids seemed like nice, straightforward mini people who just wanted to eat, sleep, and live to see another day of cartoons? Ah, those were the good times. But, here's a secret. Our children can be just as complex as we are. So buckle up your metaphorical 'emotion-coaster' seatbelts, for we're about to delve into the world of emotional intelligence for parents.
Consider this. It's a sunny Sunday, your child has just woken up late and missed their favorite morning cartoon show. A crisis for them, almost as bad as when we miss our favorite coffee blend, right? They're mad, they're screaming louder than a banshee on caffeine, and you… you're on the verge of a 'parental meltdown' faster than a snowman in the desert. You consider tranquilizing them with some ice-cream (it's healthy if it's got fruit in it, right?). But what if there is a better way through 'emotional intelligence'?
This guide aims to prepare you for situations like these and many more. We'll start from demystifying this apparent psychology buzzword, emotional intelligence, to mapping out seven essential strategies for incorporating emotional intelligence for parents.
Understanding Emotional Intelligence
Let's probe into understanding emotional intelligence. Time to put on those imaginary white lab coats, folks.
What is Emotional Intelligence?
So, what is this 'emotional intelligence' anyway? Well, if intelligence was the motherboard of all cognitions, then emotional intelligence would be a workhorse CPU component, tirelessly processing data about our own, and others' emotions. It involves recognizing and understanding our own feelings, and relating to the emotions of others. If your inner dialogue can eloquently say, "I'm much too annoyed at my poor coffee machine to have a productive conversation with my child right now," then you, my fellow parent, are exercising emotional intelligence.
What's more, it involves the ability to manage these emotions, and harness them towards strategic tasks. Picture your child clearing a level in a video game. Now, imagine that game is managing emotions. TA-DAH! There you have it, emotional intelligence in action. Oh, and before you ask, there are no cheat codes to skip levels here. The goal is progression, not perfection.
At its core, emotional intelligence translates to empathy, self-awareness, and emotional regulation. Now that's something I wish our fancy coffee machines could brew along with our morning cuppa!
Emotional intelligence involves recognizing and understanding our own feelings, relating to the emotions of others, and managing these emotions towards strategic tasks.
Importance of Emotional Intelligence in Parenting
'Parenting without emotional intelligence is like trying to paddle a canoe with a tennis racquet,' this quirky perspective begs the question – just how important is emotional intelligence in parenting? Well, spoiler alert – quite a bit.
The essence of parenting is a careful dance between discipline and nurturing, creating boundaries while giving space for exploration. This dance becomes incredibly complex when performed on the roller-skating rink we call emotions. Sound like the circus yet? Our emotional intelligence impacts how we interpret our child's behavior, and react to it. The higher our 'EI' score, the better we can take the edge off their tantrums, guide their emotional growth and take a surprisingly insightful journey through our emotional landscape.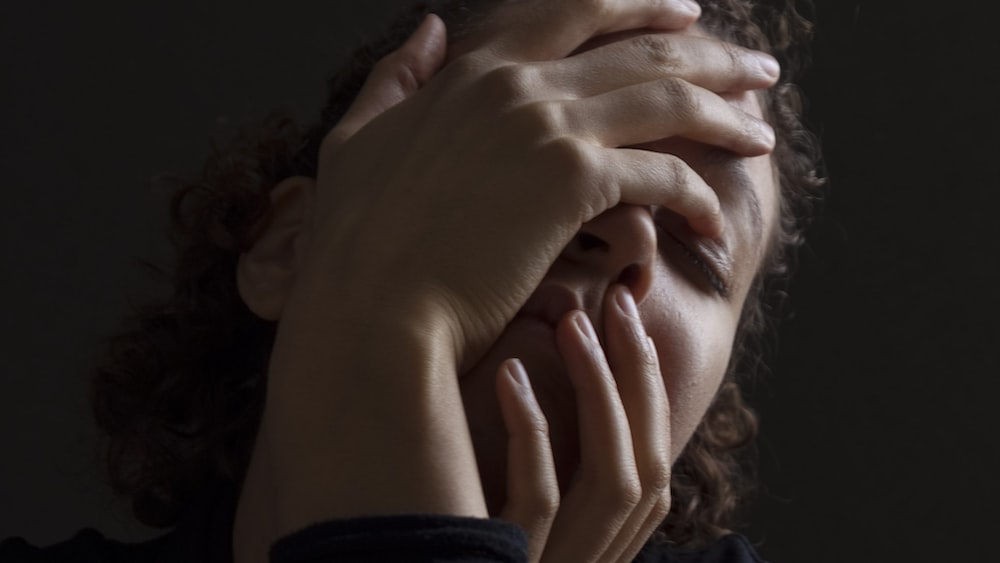 The Role of Emotional Intelligence in Parenting Styles
Your emotional intelligence acts like a compass, guiding the ship of your parenting style through the turbulent seas of raising a child.
Traditional vs. Emotionally Intelligent Parenting
To illustrate, picture the 'traditional' parenting style as trying to fit a child into a prefabricated mold – sort of 'one-size-fits-all' scenario. Sounds more like trying to put a square peg in a round hole, doesn't it? Now, contrast this with 'emotionally intelligent' parenting which, like a skilled potter, forms and shapes the parenting style fitting the individual child's emotional needs.
In the latter, rules are not merely rigid dictates, but adjusted to the child's emotional understanding and capacity. If the traditional style admonishes 'end of discussion,' emotionally intelligent parenting proposes 'what do you think?' The key lies in fostering emotional literacy, empathy, and autonomous decision-making in the child.
The Impact of Parenting Styles on Emotional Intelligence
Different parenting styles breed different levels of emotional intelligence in the children. Authoritarian, laissez faire, or indulgent parenting can bleed into emotional negligence, stunted emotional growth or can foster an emotional Voldemort (and unlike Harry Potter, we don't live in a world of Horcruxes).
On the other hand, emotionally intelligent parenting styles which are responsive and warm, yet firm, foster the development of emotionally competent children. They become gems who not only deal with their own emotions effectively but also understand their peers better. Just think of them as emotional superheroes navigating the perilous world of understanding feelings!
7 Essential Strategies: Emotional Intelligence For Parents
As we unveil these strategies for boosting emotional intelligence for parents, let's remember – it's a marathon, not a sprint! We're in this for the long haul, friends. So, let's lace up those trainers for a Rollercoaster marathon shall we?
1. Identifying and Managing Emotions
Ah, emotions. Think of them as those rambunctious party guests you're not sure how to handle. They show up uninvited, take over conversations and sometimes ruin the furniture. But emotional intelligence begins with recognizing and accepting these wild party hoppers – your emotions. Use this underlying principle of emotional intelligence for parents, as raising emotionally intelligent children involves first acknowledging your own emotions and then understanding how to respond to them.
As parents, we often grapple with suppressing emotions we may deem 'inappropriate.' Try imagining your emotions as unruly party-goers; instead of throwing them out, strategically redirect their energy into something constructive. In parent-child interactions, showcasing your own emotion-negotiation process sets a healthy emotional precedent.
To borrow from the wise words of writer Ernest Hemingway, "No good book has ever been written that has in it symbols arrived at beforehand and stuck in…* I tried to make a real old man, a real boy, a real sea and a real fish and real sharks. But if I made them good and true enough they would mean many things."* Parenting isn't dissimilar in this respect. Your real, genuine emotional responses help your child to deftly navigate the sea of emotions they experienced.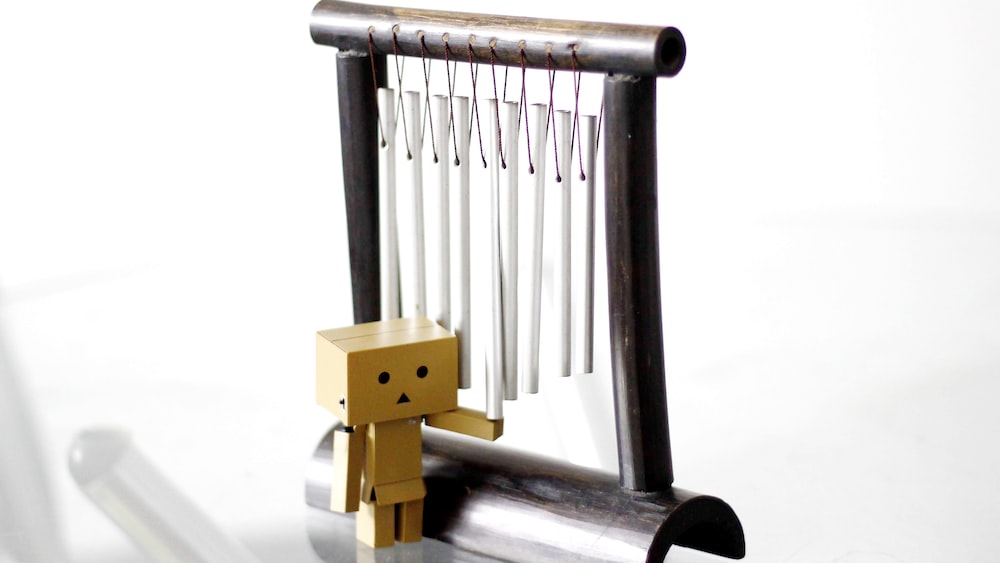 Raising emotionally intelligent children begins with acknowledging and redirecting your own emotions in a constructive way, setting a healthy emotional precedent for parent-child interactions.
2. Nurtifying Compassion and Empathy
At the heart of emotional intelligence lies empathy and compassion, the sibling duo that prompts us to don someone else's shoes and walk a mile. Instilling these invaluable emotions in our children begins by us showing them empathy and compassion ourselves.
Remember, children learn more through our actions than our words. Seeing their parents exhibit genuine concern for others, whether it's for a family member or the gardener who visits every week, helps children learn the art of empathy. Much like teaching a child to ride a bike, this too requires balance – we don't want to swing towards tolerating harmful behavior in the guise of understanding.
Also crucial in this learning process is comprehensive communication. Discussing their experiences, feelings, and dilemmas with your child not only strengthens your bond with them, but also provides ample opportunity to guide them towards compassionate choices. Remember, a heart with empathy and compassion is like a welcoming home with an open door.
3. Building Trust through Emotional Intelligence
Emotional intelligence, my dear reader-friends, is the cement that strengthens the foundation of trust in the beautiful building we call 'family.' Now, you might wonder, "How do I build a relationship of trust with my child?" Allow me to persuade you that it is not as complex as solving a calculus problem.
It begins with consistency in behavior and honoring promises made. When children see their parents' words and actions lining up consistently, it reinforces their trust. But let's not forget, parents are human. We slip up, lose tempers, and forget our kiddos' guitar recitals. In these moments, it's crucial to admit our mistake forthrightly. By doing so, we teach our children that it's okay to stumble, acknowledging our mistakes often helps in erasing the slight and rebuilding trust.
Just as we expect our children to own up to their faults, it's equally, if not more, necessary for us, as parents, to do the same. No, it doesn't make us seem weak. On the contrary, it portrays us in a light of authenticity. As they say, "Trust takes years to build, seconds to break, and forever to repair." With emotional intelligence at the helm of your parenting voyage, you're set to sail the oceans of trust with your young ones.
4. Developing Self-Awareness
Turn your attention to the bedrock of emotional intelligence, dear readers – self-awareness. It begins with understanding our strengths, weaknesses, desires, and fears. And it's through this profound self-understanding that we are aptly equipped to help our children develop their own sense of self-awareness.
Think of self-awareness as the key to your personal Pandora's box of emotions. As you delve into understanding your own feelings, reactions, and emotional patterns, you effectively model the process for your children. You can turn everyday incidents into lessons of introspection and self-understanding, urging your child to look within and reflect on their feelings.
Although, be prepared for this to be a bit like wrestling with a slippery eel at times. Just when you think you've got a grip, it's the other way around. But don't let that deter you, my courageous comrades in parenting! As with any worthwhile journey, this one, too, comes with twists and turns, ups and downs. But the end result – a self-aware, considerate and emotionally present individual – makes every stumble on the way worth it!
Self-awareness is the bedrock of emotional intelligence and understanding our own feelings and reactions effectively models this process for our children, leading to their own self-awareness and emotional growth.
5. Encouraging a Growth Mindset
In your quest for raising emotionally intelligent individuals, instilling a growth mindset serves as the magical potion. With a growth mindset, children believe that abilities can be developed, and challenges become stepping stones to success rather than insurmountable mountains.
Your role, as parents, is to encourage this mindset, nurture it, and celebrate it. Recognize their efforts, not just the outcome. Applaud the tenacity, not just the triumph. This way, they learn to embrace challenges, view mistakes as opportunities for learning, and revel in the joy of effortful engagement.
6. Enhancing Family Dynamics with Emotional Intelligence
Emotionally intelligent families are like calm sea harbors – they foster support, promote mutual respect and provide the perfect platform to anchor in during turbulent times. All the strategies discussed, be it managing emotions, nurturing empathy, or encouraging a growth mindset, contribute towards fostering a healthier family dynamic.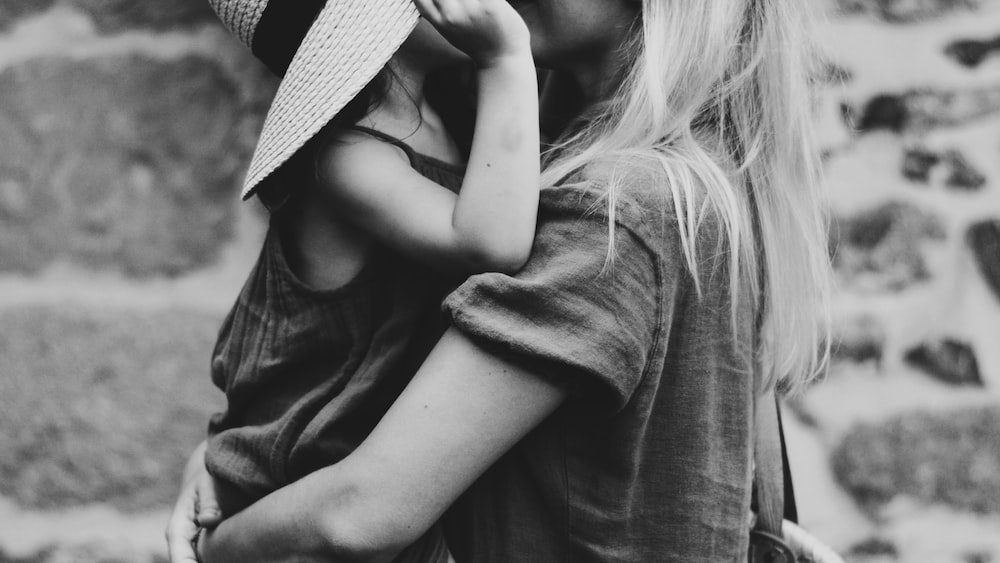 An important practice to inculcate within family settings is the habit of open and respectful communication. In such a nurturing environment, children learn to assert themselves respectfully, express their feelings appropriately, and understand the feelings of others.
7. Modeling Emotionally Intelligent Behavior
Before we conclude, let's impress upon the power of 'role-modelling.' To paraphrase Mahatma Gandhi, "Be the change you wish to see in your child." It's not just a thought-provoking quote; it's an effective parenting strategy. Demonstrate the qualities you wish your children to possess, for children are excellent observers and quick to mimic what they see.
Ensuring that we, as parents, display emotionally intelligent behavior ourselves, models the wonderful dance of emotions our children learn to embrace progressively. It's akin to learning ballet – you show the steps repeatedly, and they learn to glide gracefully on the rollercoaster ride of emotions.
How Emotional Intelligence Influences Child Development
Now let's have a heart-to-heart about why emotional intelligence is the superhero in your child's developmental saga. Emotional intelligence importantly contributes to multiple developmental arenas such as decision-making, conflict resolution, and interpersonal relationships.
Forming healthy relationships and navigating social contexts all hinge on a child's emotional intelligence. But it doesn't stop there. Research has proven again and again that children with high emotional intelligence do better academically, have fewer behavioral issues, and enjoy a higher degree of well-being. So, my sterling companions in parenting, it's safe to say – teaching your child the art of emotional intelligence is akin to gifting them a roadmap for their life journey.
Emotional Intelligence and Adolescence
Oh, adolescence: a riveting rollercoaster ride of hormones, unprecedented challenges, and quivering self-identity; needless to say, its resemblance to a bad teen dystopic novel isn't terribly far off. However, emotional intelligence becomes a beacon of stable light in this tumultuous storm. It's our Gandalf leading us through the treacherous passages of Moria.
Emotional intelligence allows adolescents to navigate their intense and often confusing emotional landscape effectively. By identifying, understanding, and managing their emotions, teens are better equipped to respond to life's stings (like that embarrassing pimple) and roses (sudden popularity outburst on TikTok?). And the impact? Increased resilience, improved relationships, and lowered instances of resorting to unhealthy coping mechanisms.
Moreover, emotional intelligence supports problem-solving abilities, encouraging an analytical yet empathetic approach. It enhances communication, leading to healthier conflict resolutions (no more mascara-drenched pillows). Need I mention it's also a valuable tool for mitigating peer pressure? A teen with high emotional intelligence is like a well-steered ship amidst choppy seas.
Emotional intelligence in adolescence allows teens to effectively navigate their emotional landscape, leading to increased resilience, improved relationships, and healthier coping mechanisms.
Emotional Intelligence and Self-Esteem
Self-esteem is the outfit you don each morning, be it a sleek and stylish suit exuding confidence or a ratty old hoodie screaming insecurity. Now, what if I told you, emotional intelligence could be the chic personal stylist you've always needed to refurbish your wardrobe?
Being emotionally intelligent means being self-aware. It involves recognizing our emotions and understanding why we feel a certain way. Instead of grabbing at straws, an emotionally intelligent person can identify the triggers of their negative self-perceptions. From this foundation of understanding, we can then consciously work towards replacing the old, worn-out perceptions with well-tailored, self-affirming beliefs.
Emotionally intelligent individuals practice self-compassion, decimating self-sabotaging behaviors and negative self-talk. Rather than being a ruthless critic, we can be our supportive coach, gently nudging us towards change, growth, and acceptance. In essence, a boost in emotional intelligence can potentially elevate the lowliest of self-esteems to fashionable heights.
FAQs
1. How can I improve my emotional intelligence as a parent?
Improving emotional intelligence involves recognizing and understanding your own emotions first. This deep self-awareness helps you respond more effectively to your child's emotional needs. Real-life scenarios, books, or emotional intelligence training programs can help enhance your emotional intelligence. Being mindful and practicing empathy towards your children also contributes significantly to this cause.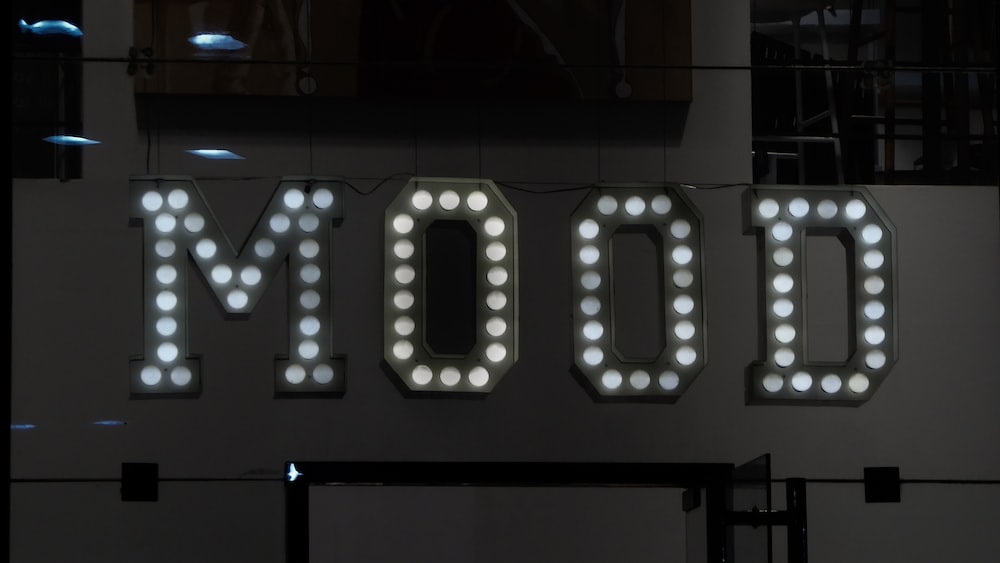 2. How does emotional intelligence affect my child's academic performance?
Emotional intelligence significantly impacts a child's academic performance. A child with high emotional intelligence can effectively manage their study-time emotions, such as stress or frustration. These abilities encourage their focus and dedication, crucial elements for stellar academic performance.
3. Can emotional intelligence be taught to children?
Yes, emotional intelligence can be taught to children. Just like teaching them ABCs, teaching emotional intelligence involves daily lessons and practices. These include identifying feelings, recognizing others' emotions, understanding how actions affect others, and managing emotional responses.
4. What are some common mistakes parents make when trying to teach emotional intelligence?
A common mistake is neglecting to acknowledge or respect the child's emotions. Emotional intelligence isn't about controlling emotions, but recognizing and managing them. Another error could be not modeling emotionally intelligent behavior, as children learn a great deal from observing their parents.
Conclusion
The quest for increased emotional intelligence for parents is much like embarking on a voyage to the great unknown. It can be tough navigating through the deep, often murky waters of feelings. But, equipped with the tools outlined here, the voyage suddenly feels less daunting.
Embracing emotional intelligence as parents doesn't render us invulnerable. Instead, it makes us adaptable voyagers in the ever-changing landscapes of life, capable of transforming churning seas into navigable waters. The benefits of emotional intelligence go beyond our roles as parents; they seep into our lives, enhancing our relationships and sculpting our self-perception.
And with that, I bid you farewell, brave voyagers, on your quest for emotional intelligence. May your journey be enlightening, your waters calm, and your compass ever true.
Yours in fellowship, Fabian
Share with your Friends: