Setting Goals For The New Year: Expert Tips For Success
Welcome to the New Year, a time when many of us are filled with renewed motivation to make lasting changes in our lives. However, instead of following the crowd and making resolutions that often fizzle out within weeks, we propose adopting an evidence-based approach for a higher success rate: setting goals instead!
This blog will guide you through the process of creating and sticking to measurable goals across different areas of your life, using proven strategies for increased achievement.
Key Takeaways
Setting goals instead of making resolutions results in a 76% success rate.
Goals should be specific, measurable, and broken down into smaller steps with realistic timelines to increase achievability.
Defining priorities and creating accountability through the use of habit–tracking apps or an accountability partner can also help with goal achievement.
Utilizing tools such as goal–setting worksheets can aid in clarifying priorities, breaking down large goals into smaller actionable steps, measuring progress, and staying focused on what matters most.
The Pitfalls Of New Year's Resolutions And The Benefits Of Goal Setting
New Year's resolutions often fail due to their vague and unrealistic nature, but goal setting offers a more effective and evidence-based approach for achieving success in all areas of life.
Traditional New Year's resolutions often fall short in helping us achieve lasting improvement.
The Limitations Of Resolutions
As we reflect on the past year and look forward to a fresh start, many of us feel motivated to make changes in our lives. However, traditional New Year's resolutions often fall short in helping us achieve lasting improvement.
Another drawback of resolutions is their all-or-nothing mentality, which can set us up for failure from day one. Let's say your resolution is to quit eating junk food completely – if you succumb to temptation even once during the year, it may seem like you've already broken your promise and there's no point in trying further.
Why Goal Setting Offers A Better Approach
Setting goals instead of making New Year's resolutions offers a more evidence-based approach to achieving success. Resolutions tend to be vague and don't specify measurable outcomes, making them harder to achieve.
Goals, on the other hand, are laser-focused and specific, providing you with clear targets that are easier to track progress towards.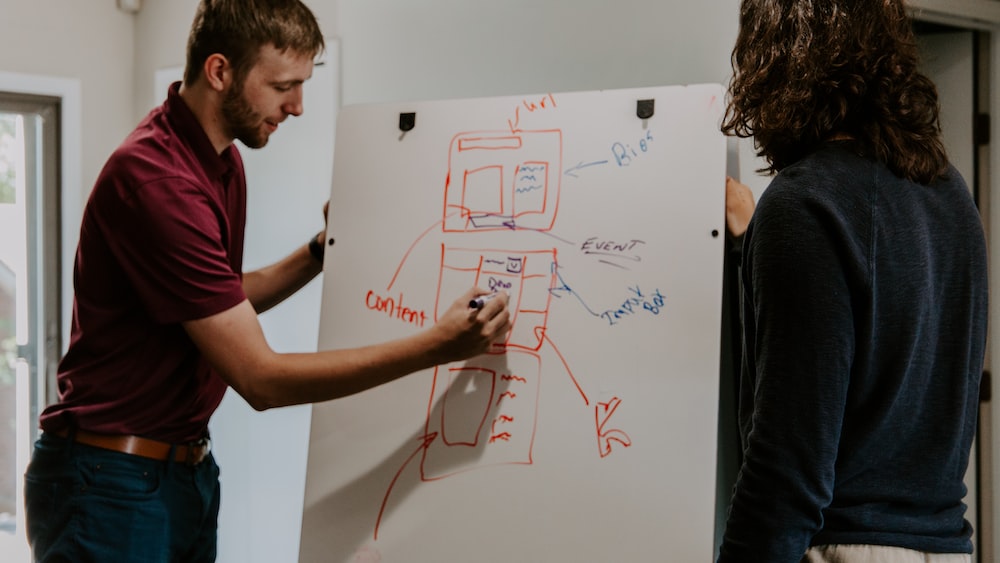 For example, let's say you have an ambitious career outlook for the coming year. Rather than resolving to "do better at work," setting specific career-oriented goals such as increasing revenue by 10% or taking on three new clients per month will give you a clearer idea of what needs doing and how much progress you're making over time.
Key Tips For Setting Achievable Goals
To ensure your goals are achievable, it's important to define your priorities, get specific and measurable with your goals, set realistic timelines, break them into smaller steps, and create accountability.
Define Your Priorities
Before you start setting goals for the new year, it's important to define your priorities. Ask yourself what truly matters to you in different areas of life, such as career outlook, personality, and personal development.
For example, if being more physically fit is a top priority for you, then setting a goal to exercise three times a week might be more beneficial than trying to completely cut out junk food.
Defining your priorities helps give laser focus to the things that are most important and brings clarity on where you should direct your efforts toward achieving success in the new year.
Make Your Goals Specific And Measurable
When it comes to setting goals, making them specific and measurable is key. Instead of setting vague resolutions like "eat healthier" or "exercise more," try setting specific and measurable goals like "eat 5 servings of vegetables every day" or "go for a 30-minute walk 3 times a week." When you make your goals specific, it helps give you a clear focus and direction.
Not only should your goals be specific, but they should also be measurable. This means that there should be a way to track your progress towards achieving the goal. For example, if your goal is to save money, don't just say "save more money." Set a specific amount you want to save each month and use an app or spreadsheet to track how much you are actually saving each month.
By measuring your progress, it allows you to see whether or not you are on track towards achieving your goal.
Set Realistic Timelines
When setting goals, it's essential to set realistic timelines for yourself. Your goal may be measurable and specific, but without a reasonable timeframe, you may lose motivation or give up entirely.
Breaking your larger goals into smaller steps can help you develop a timeline that works for you. For instance, if your goal is to learn a new language fluently within the next year, consider breaking that goal down into smaller monthly or weekly milestones.
Setting realistic timelines also requires acknowledging external factors that impact your progress. Whether it's family responsibilities or job demands, consider these when creating your plan.
That way, setbacks don't derail your entire effort because they were already factored in from the beginning – giving yourself enough time to get back on track after something challenging arises.
Break Them Into Smaller Steps
When setting goals for the new year, it's important to break them down into smaller steps. Here are some tips to help you do just that:
Identify the smallest actions necessary to achieve your goal.
Create a timeline for each step.
Prioritize the steps and tackle them one at a time.
Celebrate each completed step as a mini–success.
Adjust your plan as needed based on progress and feedback.
By breaking your goals into smaller, achievable steps, you'll be more likely to stay motivated and make steady progress towards your overall objective. Remember to celebrate each accomplishment along the way, no matter how small!
Create Accountability
Creating accountability is critical when it comes to achieving your goals. It helps you stay committed and focused while providing the necessary support and motivation to keep going when things get tough.
One effective way to create accountability is by sharing your goals with someone trustworthy, such as a friend or family member, who can hold you accountable.
Another helpful strategy is joining a support group or finding an accountability partner who shares similar aspirations and can provide regular feedback on your progress.
For example, if your goal is to exercise more regularly, finding a workout buddy can help ensure that you stick with it through the highs and lows of getting in shape.
Tools To Help You Stay On Track
To make sure you stay on track, there are several tools at your disposal. Use habit-tracking apps to keep yourself accountable or download goal-setting worksheets that enable you to break down larger goals into smaller steps.
Consider an accountability partner as they can motivate and help celebrate successes.
Habit Tracking Apps
One effective way to help you keep track of your progress and stay motivated in achieving your goals is by using habit-tracking apps. These apps are specifically designed to help track daily habits that can help you achieve your goals. Some of the popular habit-tracking apps include:
Habitify– This app allows you to create custom habits, set specific goals, and track your progress over time.
Loop Habit Tracker– This app helps you build positive habits by allowing you to track your progress daily, weekly, or monthly.
Way of Life– This app is perfect for those who want to make significant changes in their lifestyle as it tracks both good and bad habits.
Productive – This is a simple yet effective app that allows you to set daily reminders and notifications to ensure that you don't miss a habit.
Streaks– This app uses gamification techniques such as streaks and points systems to motivate users to complete their daily habits consistently.
Using these habit-tracking apps can significantly increase your chance of achieving your goals by making sure that you stay on track with your daily habits and routines.
Goal-Setting Worksheets
One of the most effective tools for achieving your goals is by using goal-setting worksheets. Here are some ways that they can help you:
Clarify your priorities: Writing down your goals helps you identify what's important to you and what you want to achieve.
Break down large goals into smaller steps: Your big goals may seem overwhelming at first, but breaking them down into smaller, actionable steps will make them more manageable.
Measure progress: By setting specific milestones on your worksheet, you'll be able to track how far you've come.
Create accountability: Share your worksheet with someone who can hold you accountable and provide motivation when things get tough.
Stay focused: Your worksheet can help keep you laser-focused on what matters most, avoiding distractions and procrastination.
Adjust as needed: Life is unpredictable, so having a worksheet allows for adjustments as needed while still keeping the overall goal in sight.
Using a goal-setting worksheet is an evidence-based approach to achieving your goals and personal development. By reviewing your progress periodically and celebrating success along the way, an ambitious and positive, goal-oriented mindset can bring successful achievements in different areas of life, such as career outlook or personality development.
Having an accountability partner provides several benefits, including increased motivation and focus, as well as external feedback and support.
Accountability Partners
When it comes to achieving your goals, having someone in your corner can make all the difference. That's where accountability partners come in. An accountability partner is simply someone who you check in with regularly to keep yourself on track towards achieving your goals.
Having an accountability partner provides several benefits, including increased motivation and focus, as well as external feedback and support.
When you have regular check-ins with someone else who shares similar goals or values, it helps keep you accountable and pushes you to stay committed to making progress towards those goals.
To find an accountability partner, start by reaching out to friends or colleagues who share similar interests or goals. You could also join a community group focused on personal development or self-improvement, where people are more likely to be open-minded and supportive of one another's journeys.
The Importance Of Tracking Progress And Celebrating Success
It's important to track your progress when working towards your goals, not just at the end of the year but throughout. Celebrating milestones along the way keeps you motivated and helps you see how far you've come.
The High Success Rate Of Written Goals
One of the key reasons why goal setting is more effective than New Year's resolutions is because it involves writing down your aspirations. According to a study by Dr. Gail Matthews at Dominican University of California, people who wrote down their goals accomplished significantly more than those who did not.
Writing things down helps us clarify our thoughts and gives us a tangible reminder of what we want to achieve. It also allows us to review our goals periodically and track our progress along the way.
By setting specific and measurable written goals, we give ourselves greater accountability and motivation towards achieving them.
The Significance Of Regular Tracking And Progress
Regular tracking and progress are essential to achieving your goals. By tracking your progress, you can see how far you've come and adjust your approach if necessary.
Additionally, regular tracking provides an opportunity for reflection. You can review what worked well and what didn't work so that you can refine your approach going forward.
Finally, it's important to have accountability when working towards personal goals. Share your goals with someone who will support and encourage you as well as hold you accountable to them.
Overall, building in consistent check-ins throughout the year will keep you focused on achieving your goals while providing opportunities for course-correction along the way.
The Power Of Celebrating Milestones
When it comes to achieving our goals, celebrating milestones is a crucial step in staying motivated and committed. It's easy to get lost in the day-to-day hustle and forget to acknowledge your progress toward what you set out to achieve.
Celebrating milestones helps remind us of how far we've come and gives us the boost we need to keep going.
Whether it's treating yourself after hitting a major milestone or reflecting on the lessons learned during your journey, taking time to celebrate success will help maintain momentum toward achieving your goals.
For example, if one of your New Year's goals was to start a daily exercise routine and you've been consistently working out for two months, take some time to celebrate this accomplishment by rewarding yourself with something that aligns with your fitness journeys like new workout gear or a healthy meal at your favorite restaurant.
FAQs:
1. What's the difference between setting goals and making resolutions for the New Year?
The main difference is that setting goals involves creating specific, measurable objectives with a plan to achieve them while making resolutions often entails vague statements about changing behavior without clear steps toward success or measures of progress.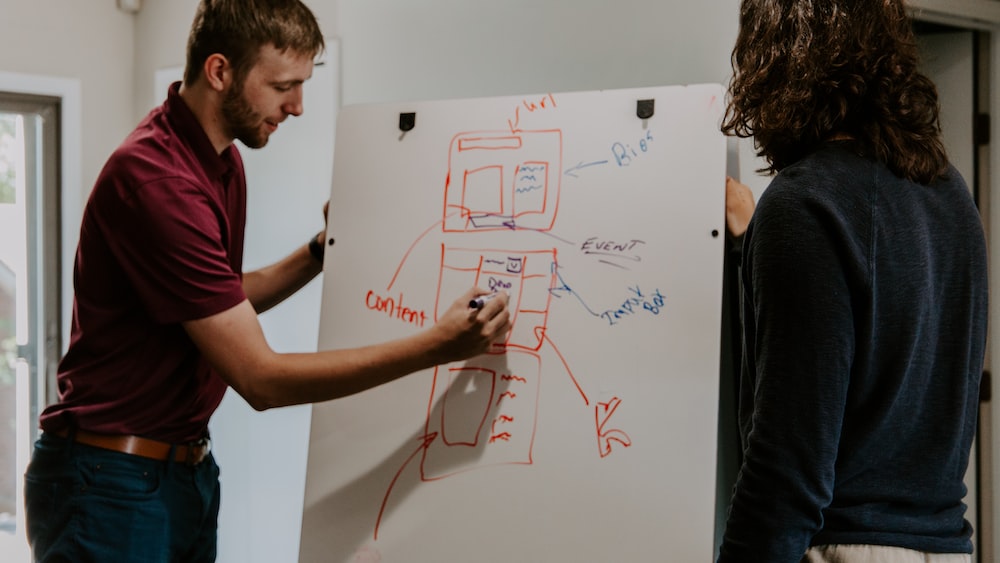 2. How can I choose the right goals for myself in the New Year?
Consider your personal values and interests, as well as areas where you feel you need improvement or growth. It may also be helpful to consult with a mentor, coach or trusted friend who can provide guidance and support during goal-setting.
3. What are some tips for staying motivated when working towards my goals?
Breaking down larger objectives into smaller tasks that are achievable within shorter periods of time can help maintain momentum and build confidence over time. Celebrating milestones along the way is also important to acknowledge the progress made so far.
4. Can I adjust my goals throughout the year if circumstances change?
Yes! It's important to remain flexible and open-minded in pursuing one's aims, recognizing that sometimes priorities shift due to unforeseen events or new opportunities arising that require attention above original plans – but always striving forward toward overall success regardless of small changes needed along the way!
Conclusion: Set Goals, Not Resolutions For A Successful New Year
As we ring in the New Year, it's important to take a more evidence-based approach to achieving our goals. With a success rate of 76%, goal-setting offers an effective alternative to traditional New Year's resolutions.
By defining our priorities, setting measurable and realistic timelines, breaking them into smaller steps, and creating accountability, we can increase our chances of achieving our aspirations.
Furthermore, utilizing tools such as habit-tracking apps and goal-setting worksheets can help us stay on track. Regularly reviewing and celebrating milestones is also crucial for tracking progress and staying motivated.
I wish you the best! Fabian.
Share with your Friends: